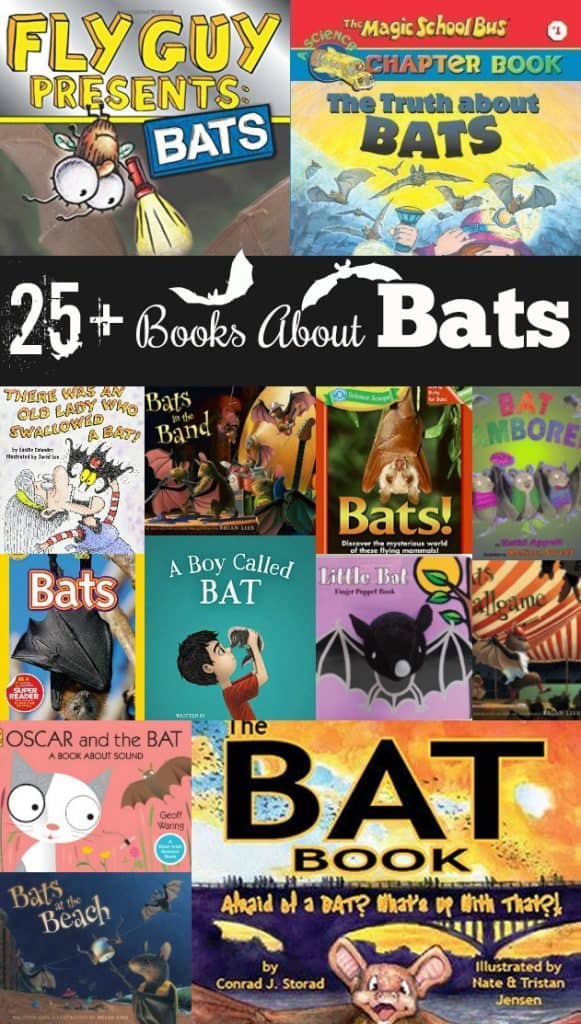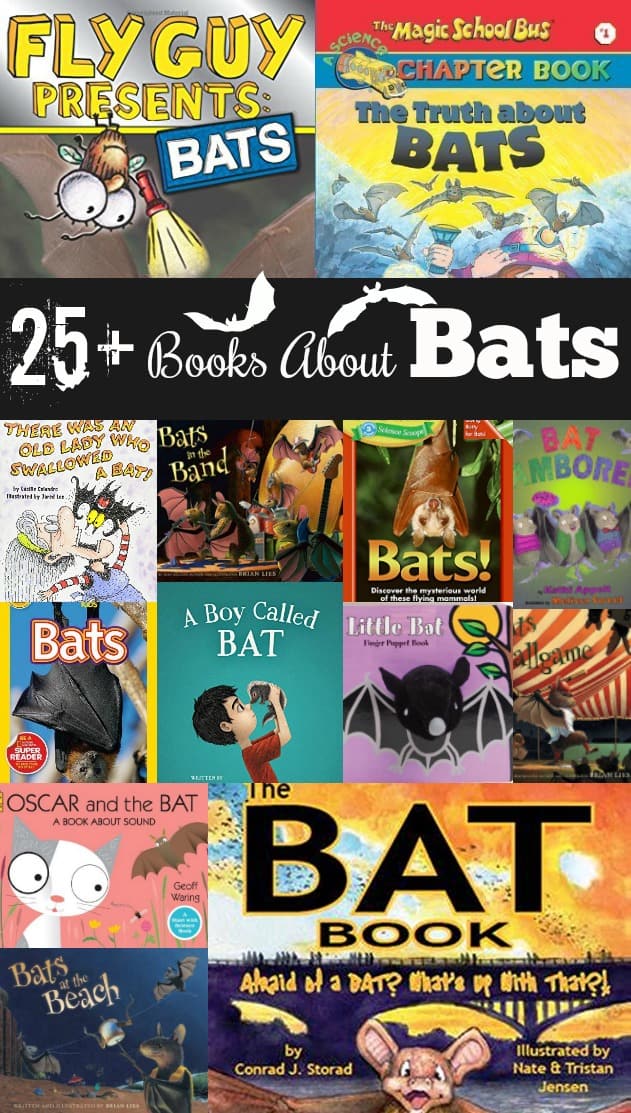 This year we are focusing on bats and you can't beat the below list on books about bats! They are incredibly amazing creatures and and be so tiny they fit in the palm of your hand and SO HUGE that you might actually be frightened of them! These night creatures are super fun to learn about and make a great "non" Halloween theme for the month of October if you teach in a school that doesn't celebrate Halloween!
Below I've put together more than 25 books about bats that do everything from teach kids science lessons on this unique animal or just have bats in the theme! Just click on the image OR on the title written below to read more about each one! If you work with younger kids you may want to use this grey bat puppet or brown bat puppet to team up with you during story time!
Books About Bats:
1.National Geographic Readers: Bats
2. Bats
3. There Was an Old Lady Who Swallowed a Bat!
4. Bats at the Library A Bat Book
5. Zipping, Zapping, Zooming Bats Lets-Read-and-Find-Out Science 2
6. Bats Nocturnal Animals
7. DK Readers L1: All About Bats
8. Bats at the Beach A Bat Book
9. Bat Loves the Night: Read and Wonder
10. Bats! Time for Kids Science Scoops, Level 3
11. Stellaluna
12. Box of Bats Gift Set
13. Oscar and the Bat: A Book About Sound Start with Science
14. Bat Jamboree
15. Fly Guy Presents: Bats Scholastic Reader, Level 2
16. A Boy Called Bat
17. Bats in the Band A Bat Book
18. Little Bat: Finger Puppet Book Little Finger Puppet Board Books
19. The Bat Book
20. Stokes Beginners Guide to Bats
21. Bats: Creatures of the Night
22. Bats at the Ballgame A Bat Book
23. Its a Good Thing There Are Bats Rookie Read-About Science
24. Bats: Children Book of Fun Facts & Amazing Photos on Animals in Nature
25. Have No Fear! Halloween is Here! Dr. SeussThe Cat in the Hat Knows a Lot About That!
26. The Magic School Bus Chapter Book #1: The Truth About Bats by Eva Moore Jan 1 2000
27. BATS: A Kids Book About Bats for Ages 7-12
Share the post "25+ Books About Bats for Preschool & Elementary Reading"