Primary Science Jumbo Magnifiers Review by Learning Resources
This post may contain affiliate links, view our disclosure policy for details.
I feel like not many people know about the AMAZING primary science
Jumbo Magnifiers by Learning Resources
. They are every bit as incredible as they look! I promise they are worth every penny for your classroom! They are super-sized, come with it's own holder, and easy for small hands to grasp and hold.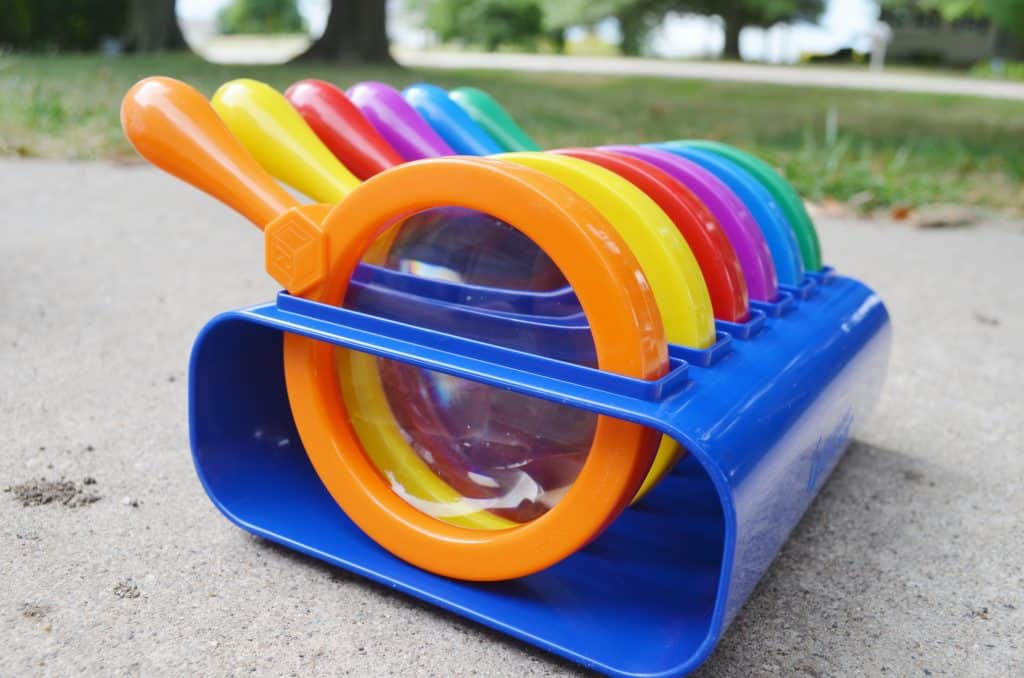 I am SO relieved that the 100* weather is past us here in Iowa which means my kids are spending even more times outdoors. AND that also means not only is it almost harvest time but it's also time to search for Monarch caterpillars! If you've been around here for a while you know our family is a big hands-on learning family and my kids learn by doing and exploring! (Check out my Science Store here for more ideas!)
I was really excited to check out the Primary Science Jumbo Magnifiers from Learning Resources because these brightly colored items looked great for preschoolers. It includes 6 magnifying glasses and comes with a stand to hold them all so it's perfect for preschool groups and centers.
 It offers 4.5 magnification and actually has a plastic lens so if your kiddos happen to break them it's not so dangerous. I actually ended up donating this same exact set to my son's preschool since more kids could use them than just my kids, but I truly miss them so much and wish I still had them!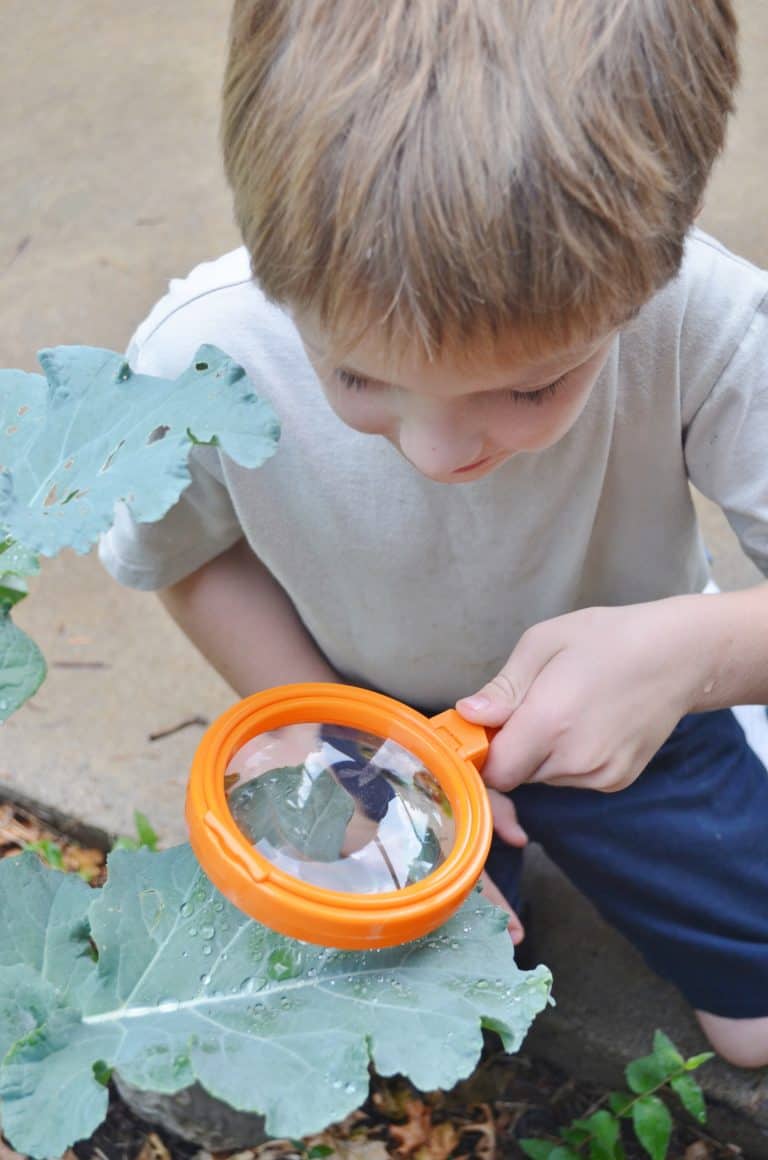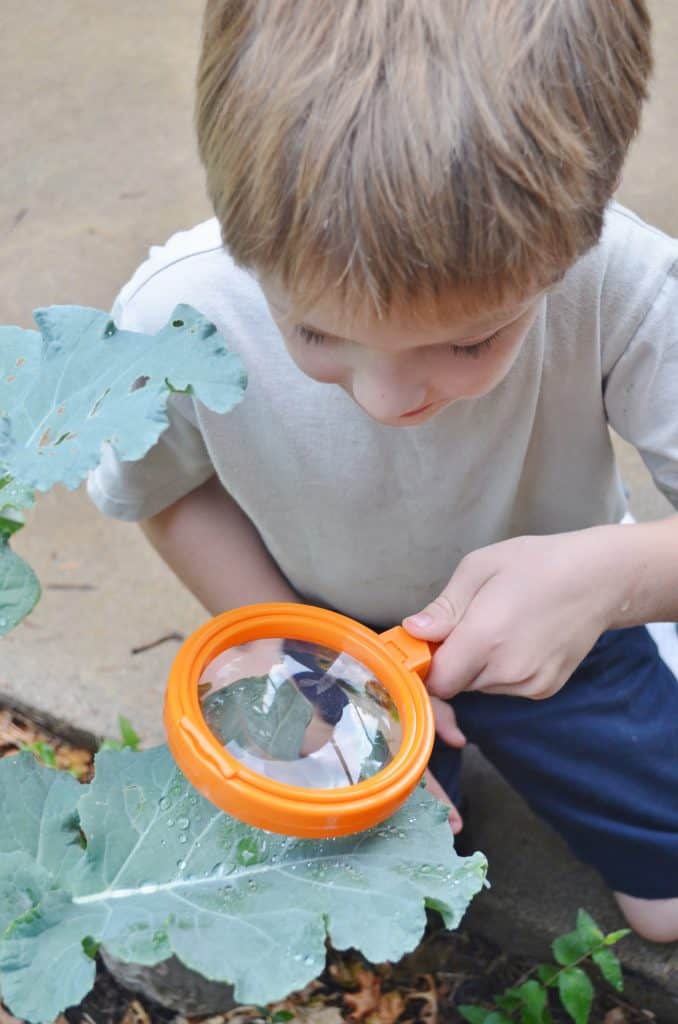 Both my 6 year old and my preschooler really liked these Jumbo Magnifiers. They were very easy for even the smallest of hands to grab and the looking "glass" was very large and could cover a lot of area. We decided to go out after a big rain storm and check things out.
My oldest son wanted to see the rain drops on my broccoli leaves which was pretty neat. I didn't have to worry about buying glass magnifiers or the magnifiers being so small it wouldn't engage my boys.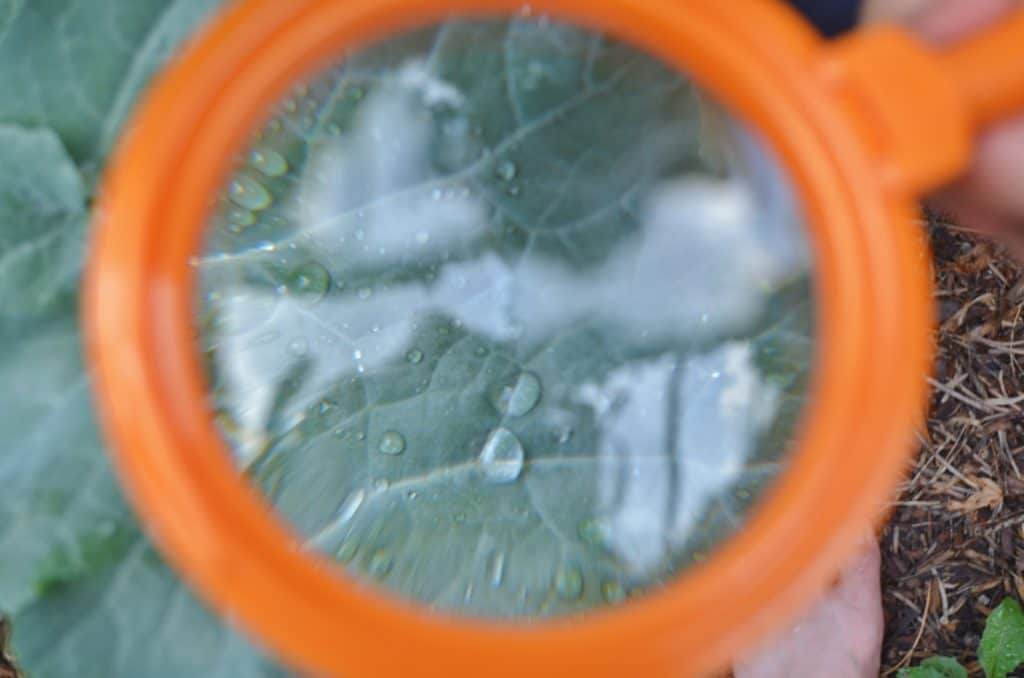 Viewing the rain drops through the Jumbo Magnifiers actually magnified the leaf veins a bit which was really cool.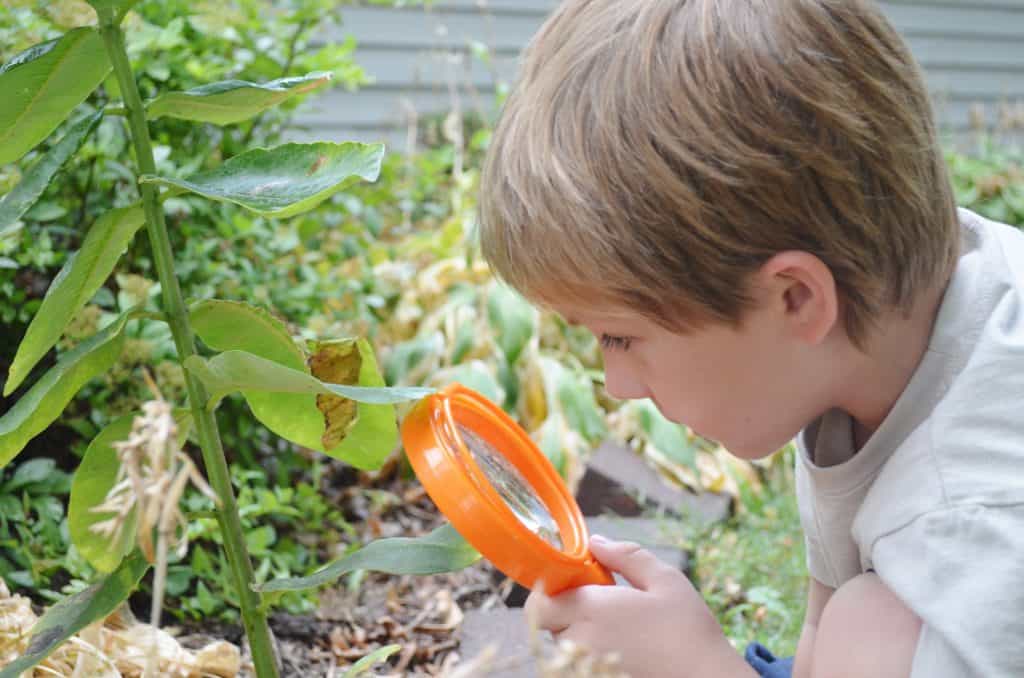 Another thing that my son does daily is search for Monarch caterpillars, but lately we have been finding ITTY BITTY tiny ones that are hard to spot so he's been using the Jumbo Magnifiers to search for these little caterpillars.
He loves butterflies a lot and loves to watch the life cycle take place. This is the perfect magnifier for looking for insects!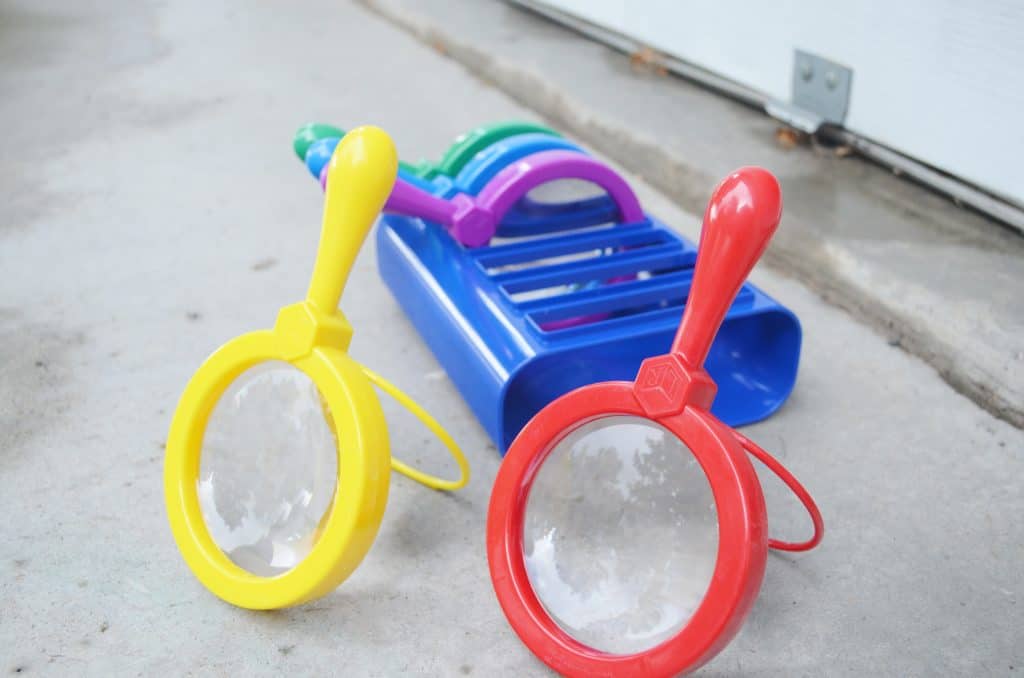 One really cool feature of these Jumbo Magnifiers is that they actually stand up so you can take a hands-free approach to your observations. They are pretty easy to tip though if you knock them but I still really like the feature and it would definitely be great for setting up centers in class or even standing up to observation areas side by side to compare things like leaves or rocks.
Now your kids can prop up their magnifying glass and look at rocks, petals, bug wings, and anything else they can get their hands on!
My youngest son (preschooler!) just loved seeing everything from this new viewpoint. And he wanted to see EVERYTHING! The floor, my clothes, the leaves, and yes…even the cat! My kids are very familiar with magnifying glasses but they really liked these brightly colored jumbo versions.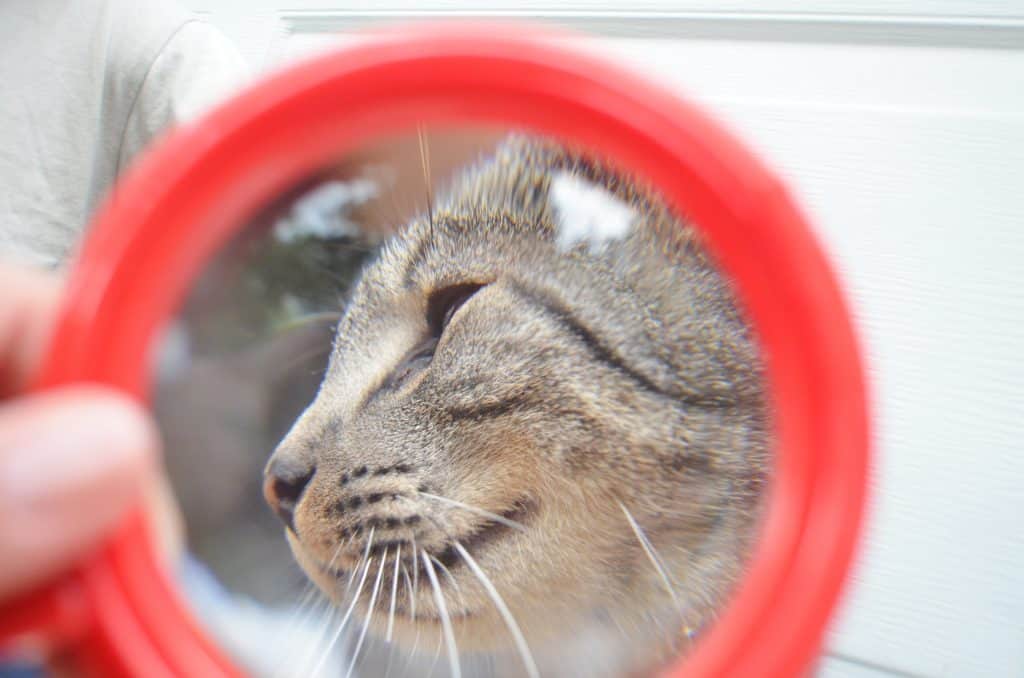 You can see that these work quite nicely!! We were able to magnify a lot of things on one of our kitties! My son had never thought to look so closely at our kitty before (this one is Dean) so he was quite intrigued by just about everything from whiskers to teeth!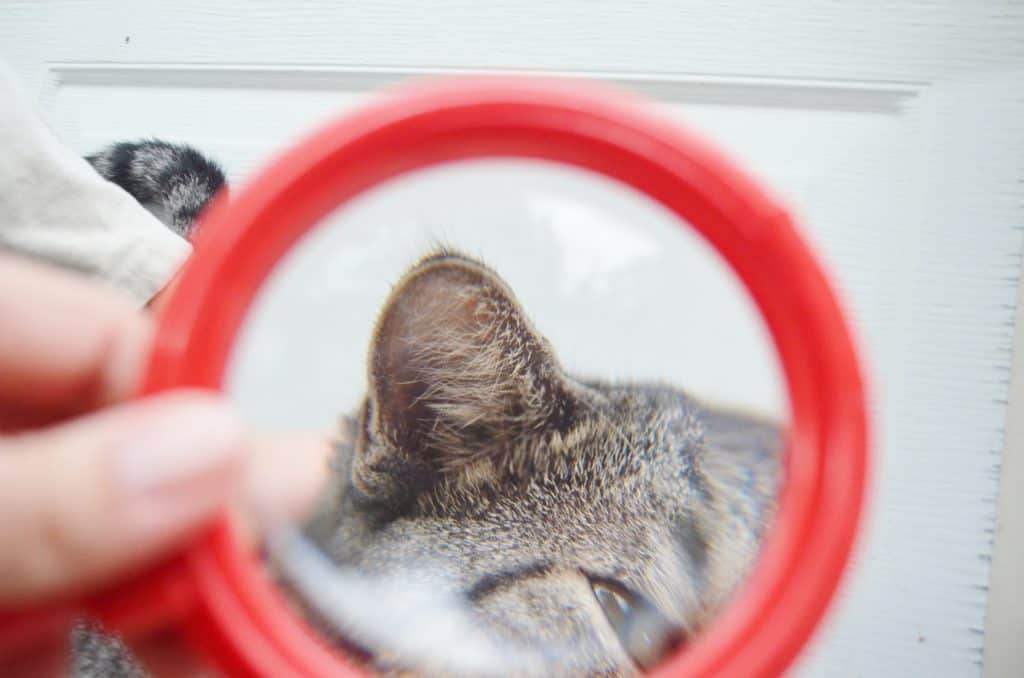 Who knows what you'll see in a cats ear! Hah! These Jumbo Magnifiers are definitely very durable (and safe!) and I recommend them – they would be great for preschoolers as well as elementary aged kids.  I love that it comes with a storage stand which is a blessing in a classroom setting so that you don't lose them all or have random baskets turned over!  
Definitely a very  nice product for groups of kids to explore together! I donated our set to my son's preschool class and the teachers were SO excited to have it and immediately set it up in their science center! You can find them on Amazon or see them in our Science Store here!.
Disclosure: I was not compensated for this review. I received the above product to use in order to form my own opinions. All opinions are my own. 
More Preschool Fun Posts: