If you or someone you know collects owl stuff there is a LOT of cheap owl items that would make GREAT stocking stuffers & gifts!! What about teacher gifts this year? You could certainly do most of these on a budget!! Here's a FREE Owl Learning App for Android with GREAT reviews!
FREE Owl Printable Calendar (beautiful!)
FREE Owl Printable Recipe cards   
FREE Owl Tote Bag Crochet Pattern  
FREE Owl-themed Birthday Party Printables 
FREE Owl Hat Crochet Pattern 
FREE Owl Coloring Sheets 
Owl iPhone Case
Owl Pocket / Clip-on Watch
The Guardians of Ga'Hoole Wii game (Nintendo DS version )
Retro Owl Necklace
Owl Pendant Necklace 
 Owl Clock Pendant Necklace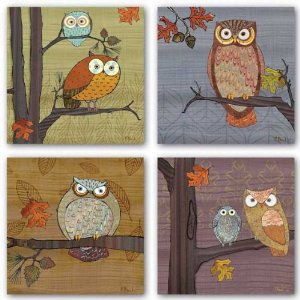 Owl poster Print -(would be gorgeous framed!) (Here is the pastel version)
Antique Owl Necklace
Share the post "FREE Owl Stuff PLUS LOTS of Owl Stuff CHEAP! Great for Owl Lovers!"