FREE Owl Stuff PLUS LOTS of Owl Stuff CHEAP! Great for Owl Lovers!
This post may contain affiliate links, view our disclosure policy for details.
Below is our GREAT updated and GROWING list of Owl Gifts!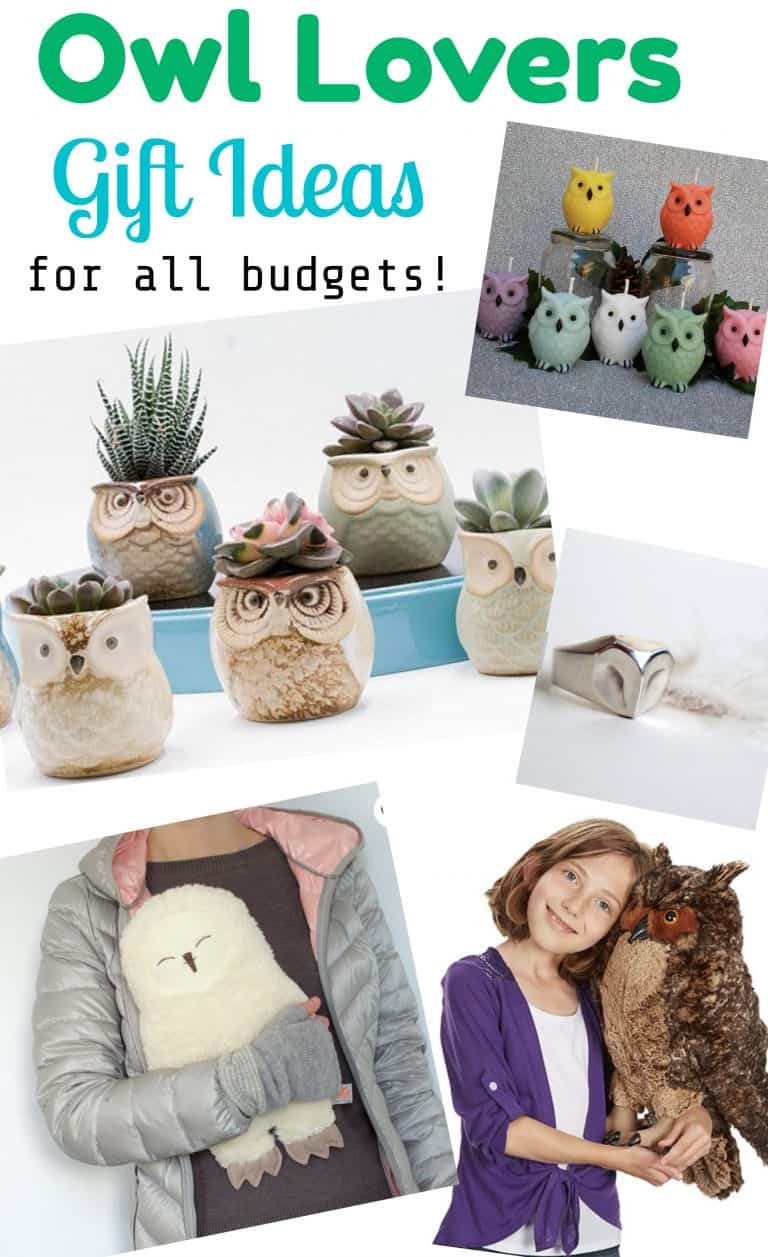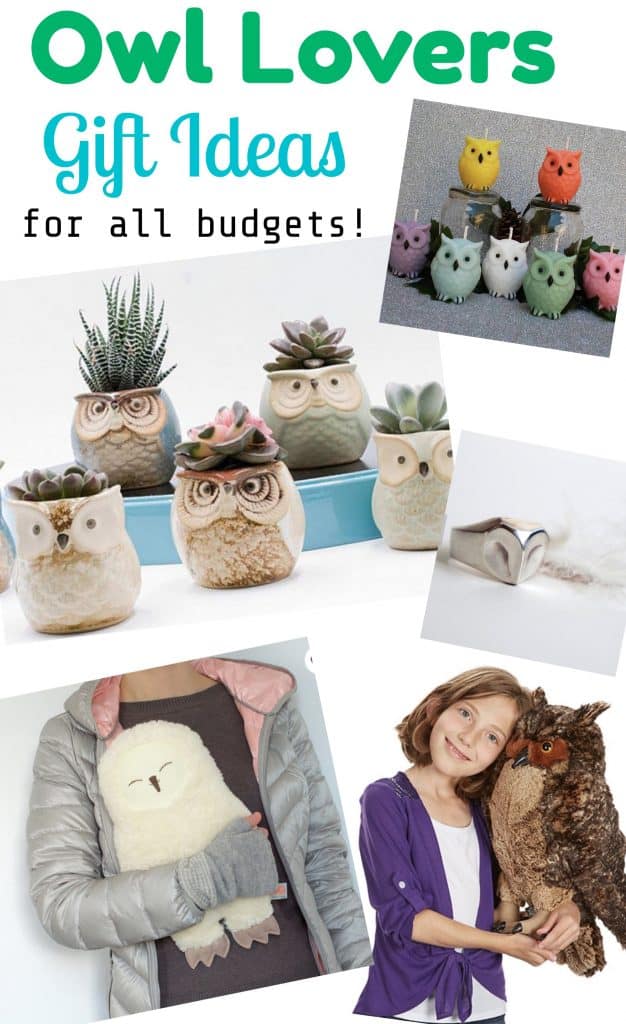 If you or someone you know collects owl stuff there is a LOT of cheap owl gifts that would make GREAT stocking stuffers & thoughtful get well gifts!! What about teacher gifts this year? Summer camp gift ideas? House warming gifts? You could certainly do most of these on a budget!! (although I have a gorgeous premium owl gift idea section at the bottom of this post!)
FREE Owl Gifts:
FREE Owl Printable Calendar (beautiful!)
FREE Owl Printable Recipe cards
FREE Owl Tote Bag Crochet Pattern
FREE Owl-themed Birthday Party Printables
FREE Owl Toy Crochet Pattern
FREE Owl Coloring Sheets
Owl Planters & Home:
1.Ceramic Owl Planters
2. Owl Candles Set
3. Adorable Owl Sock Set
4. Handmade Embossed Leather Owl Journal
Owl Jewelry:
1.Owl Bracelet
2. Silver Owl Earrings
3. Owl poster Print -(would be gorgeous framed!) (Here is the pastel version)
Owl Gifts for Kids:
Exquisite Premium Owl Gifts:
These gifts might cost most and do not fall into the budget category but they sure are gorgeous!
1.Silver Owl Ring
2. Glitter Owl Tumbler
3. Owl Watercolor Custom Print
4. Owl Nesting Dolls
5. Owl Hot Water Bottle Cover
Owl Crochet Patterns:
1.Owl Hooded Blanket
2. Owl Newborn Outfit
3. Owl Amigurumi Plush Toys
4. Owl Basket
Look for some other great owl gift ideas? Scroll through Etsy here! It's one of my FAVORITE places to shop! You can "heart" your favorite items and even categorize them in your account! Goodness knows I have quite the list of favorites there!
Check out our Owl Related Posts: