Easy Flower Craft Stick Craft for Kids
This post may contain affiliate links, view our disclosure policy for details.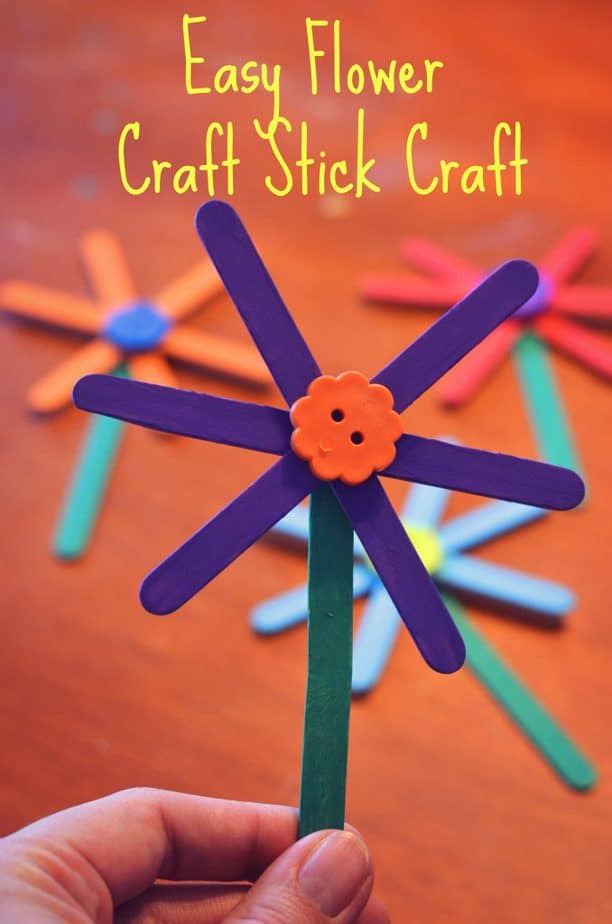 Although this Easy Flower Craft Stick craft is a pretty self-explanatory post just in the first photo I took plenty of photos to jar some of your creative juices! You can use these cute flowers for preschool crafts, Mother's Day crafts, spring crafts, "embellishments" for cards made by kids, or even stuck in a block of foam for a fun kid's decoration!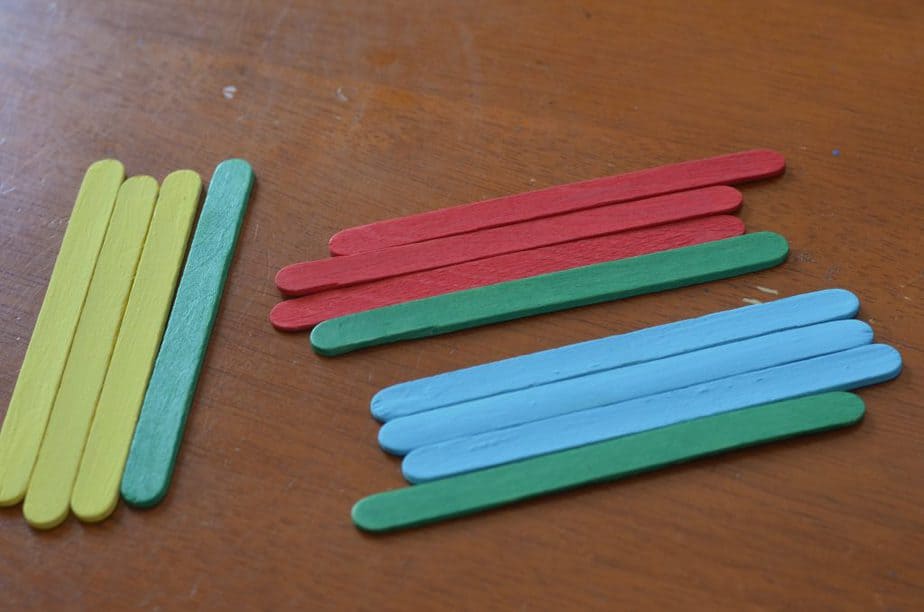 For each flower you'll need 4 craft sticks. One colored green for the "stem" and the other three craft sticks painted the same color. I actually painted my craft sticks but if you're in a classroom or daycare setting you'll probably opt for markers instead because of the potential mess! You'll also need some wood glue, tacky glue, or hot glue, and optional embellishments for the center of the flower. (we used a button but you can also use a pom pom, rhinestone, or even nothing at all!)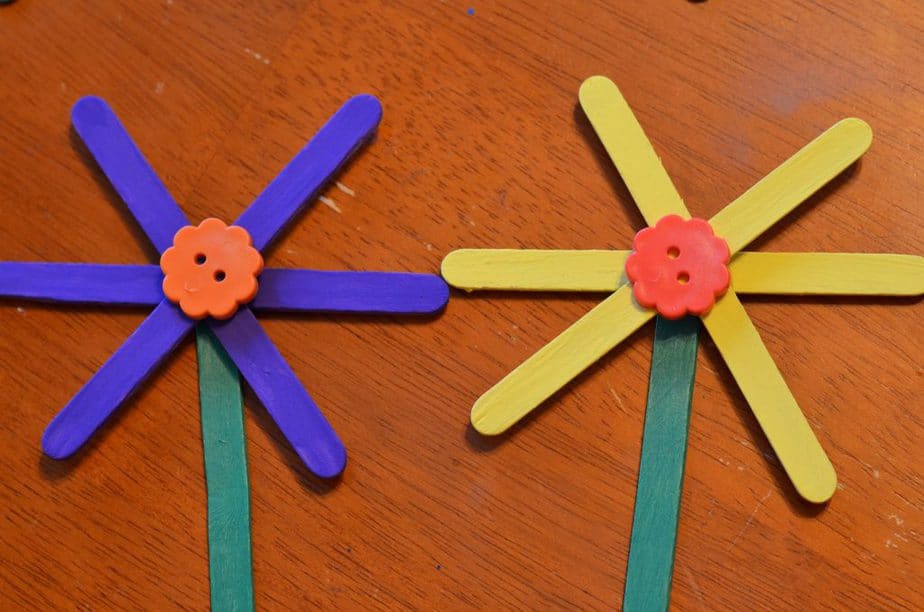 You can see how I laid the three colored craft sticks on top of each other and put a dab of glue in between each layer. Then I glued on the button!

 These are so fun to make! They are also a great idea for the kids to make if your classroom is putting together a spring or garden basket to auction for a school fundraiser!