Dragon Toilet Paper Tube Kids Craft – Chinese Lunar New Year & Knight Play
This post may contain affiliate links, view our disclosure policy for details.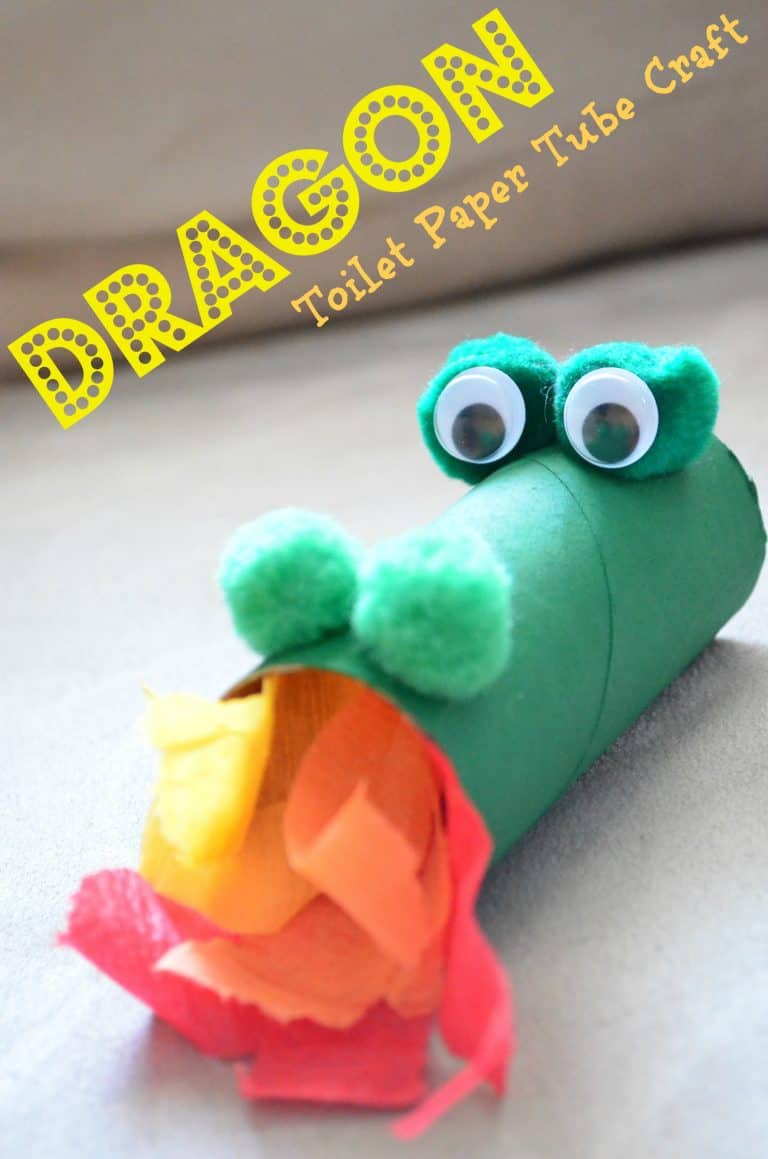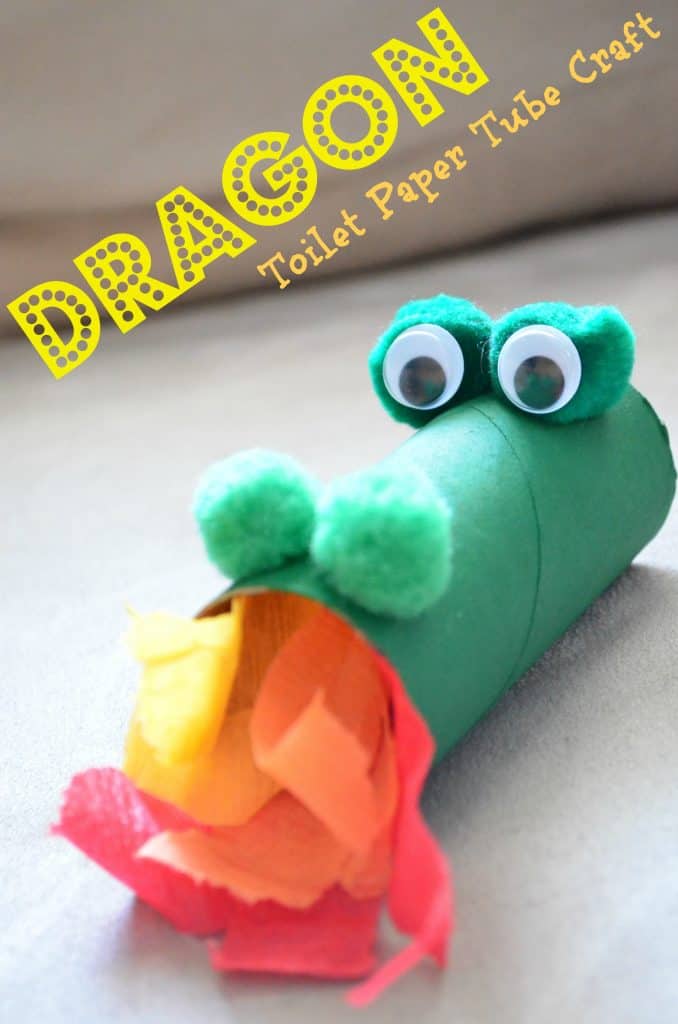 I just love how simple and awesome this Dragon toilet paper tube craft is for kids!! It's ridiculously easy and interactive which makes it great for preschool age and up! It's also a fun dragon head for older kids to create with the rest of a dragon body for pretend knight play. You can even stick a craft stick through the bottom of the toilet paper tube so that you have a dragon head on a "stick" for puppet play! It makes a fun silhouette for shadow boxes!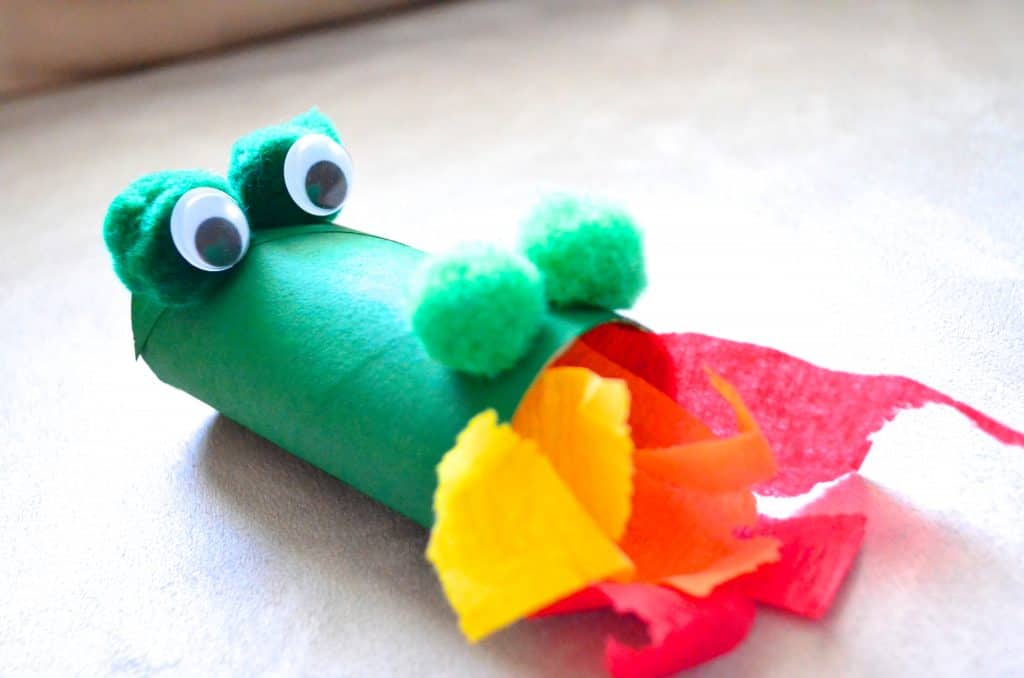 Dragon Toilet Paper Tube Craft Materials:
toilet paper tube

4 green pom poms

green paint
2 googly eyes

hot glue or glue dots
red, yellow, and red streams or tissue paper
Dragon Toilet Paper Tube Craft Instructions:
1. Paint your toilet paper tube green. If you're a teacher considered about germs just use a paper towel roll tube cut in half! I used acrylic paint but with younger kids you might want washable paint.
2. Once the paint has dried glue two green pom poms next to each other on one side of the toilet paper tube for eyes, and two slightly smaller green pom poms at the other end of the toilet paper tube for nostrils.
3. Then using glue dots or hot glue add your googly eyes onto a set of green pom poms.
4. Once that has all dried simply stuff your red, yellow, and orange streamers or tissue paper into the dragon's "mouth". If you want to blow into the dragon and make the "flames" flutter around make sure to tape the streamers inside the toilet paper tube!