Free Fairy Cupcake Topper & Stickers Party Printable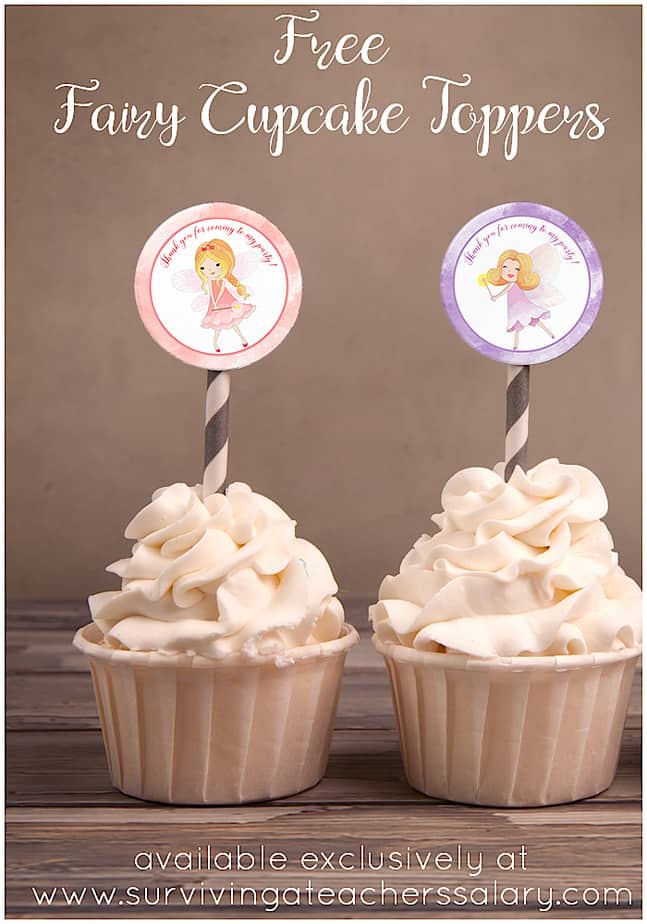 Now that I have a little girl at home I have fallen in love with fairies! These little magical creatures are so fun and imaginative for kids – I can't wait until she's old enough to do birthday parties for her! Our FREE Fairy Cupcake Topper printables are available in both purple and pink colors! OR you can print them out on sticker paper
and you have FREE Fairy Stickers! Below are the detailed directions but basically just print them out on card stock
and you're well on your way to having a gorgeous DIY Fairy party! You can even print these out for classroom parties or create a fairy incentive program for younger kids and pass these out as tokens!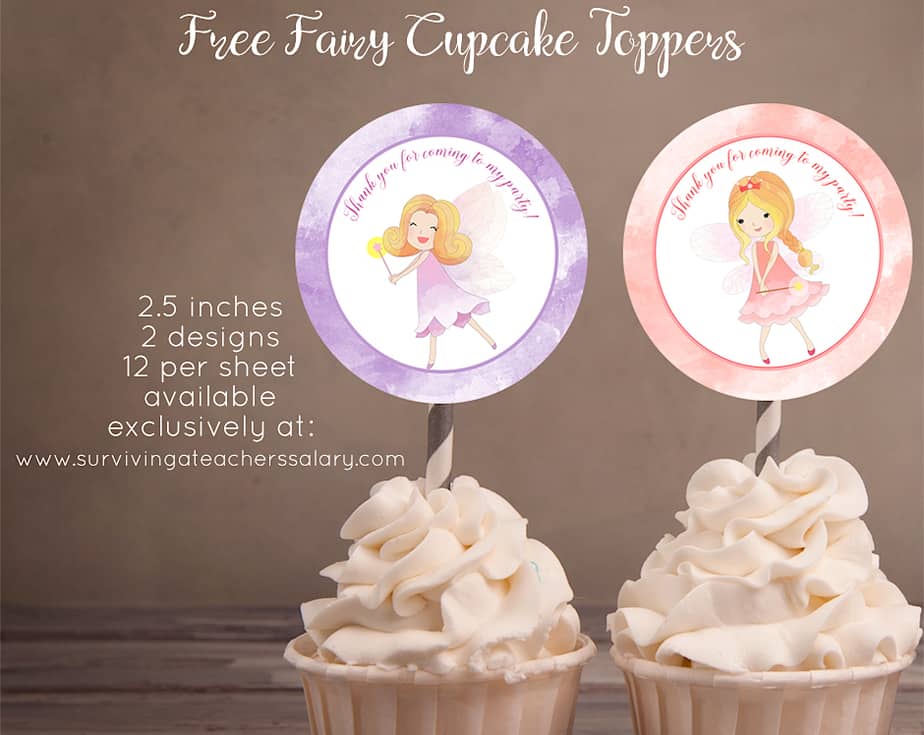 Fairy Cupcake Topper Directions:
Print the below file(s) on card stock
, cut or punch with 2.5 inch punch
, and glue to these cupcake sticks
or decorative paper straws
.
PRINT HERE ==>
Fairy Sticker Directions:
To make beautiful fairy stickers for your party simply print the above files on these sticker labels
!
Check out some of our other DIY Kid's Party Themes complete with crafts, activities & MORE! ALL very hands-on FUN for kids!:
Camping Birthday Party
Fossil / Dinosaur Birthday Party
Robot Creations Birthday Party
Bug Birthday Party
Popsicle themed Party