Educational Road Trip Themes for Family Travel in USA
This post may contain affiliate links, view our disclosure policy for details.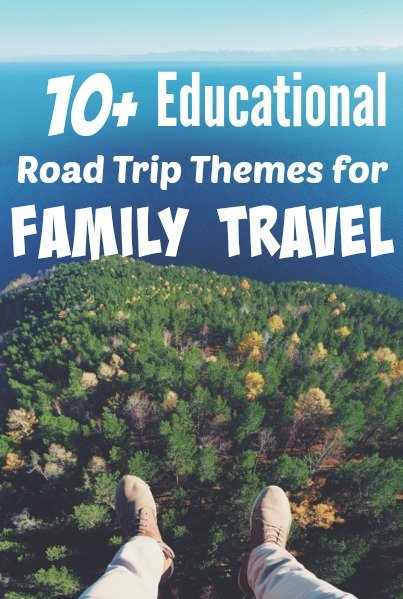 I have a confession to tell you – I am absolutely OBSESSED with traveling. OBSESSED! Growing up our family travel consisted of one 3 day vacation – in my entire childhood! So when I moved out on my own I wanted to see the world and dreamed of big places like Europe and Egypt but just have never been able to afford even the plane tickets to get out there let alone the other costs of travel.
(Although Airfare Watchdog is a great resources for cheap flights that will e-mail you when flights fall in your desired price range!) Then the kids came along and I knew purchasing plane tickets were totally out of the question on just a teacher's salary for our family – especially international tickets.
Now that I have a little bit of an income blogging and we've found some more savvy ways to travel it feels like the sky is the limit – but it has taken us the last several years to figure out how to do it. I stopped focusing on these grandiose trips overseas that we couldn't afford and started looking right here in the USA for our family travel! (It's the reason I launched my travel site Exploration America!)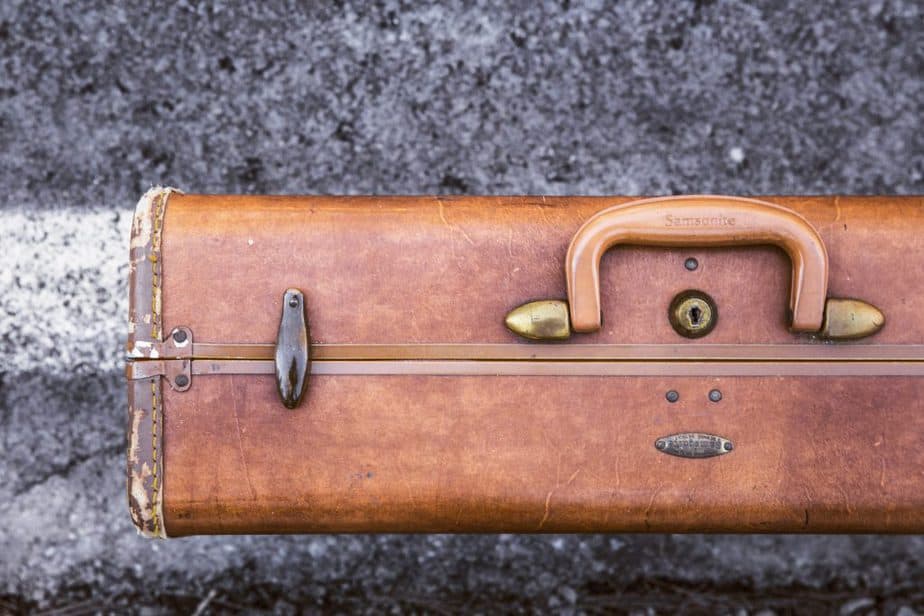 Over the past few years we've really nailed down how to travel inexpensively as a family and it has opened up a LOT more opportunities for us. We pretty much only do road trips since there are 5 of us and starting this summer we will be adding a lot of tent camping into our travels to tremendously cut down on costs.
We do well with our Choice Hotels credit cards reward program but combined with tent camping it is saving us thousands of dollars over the next several years. We've managed to whittle down our travel budget to $1500-$2500 for a 3 week trip. YES I just said a THREE week trip for our family of 5! That INCLUDES lodging, food, gas, attractions – everything!
It would be even cheaper if we were willing to do primitive camping (no bathrooms or electricity) but for right now we're sticking with regular campgrounds! But that's a whole new post about how to do family travel cheap!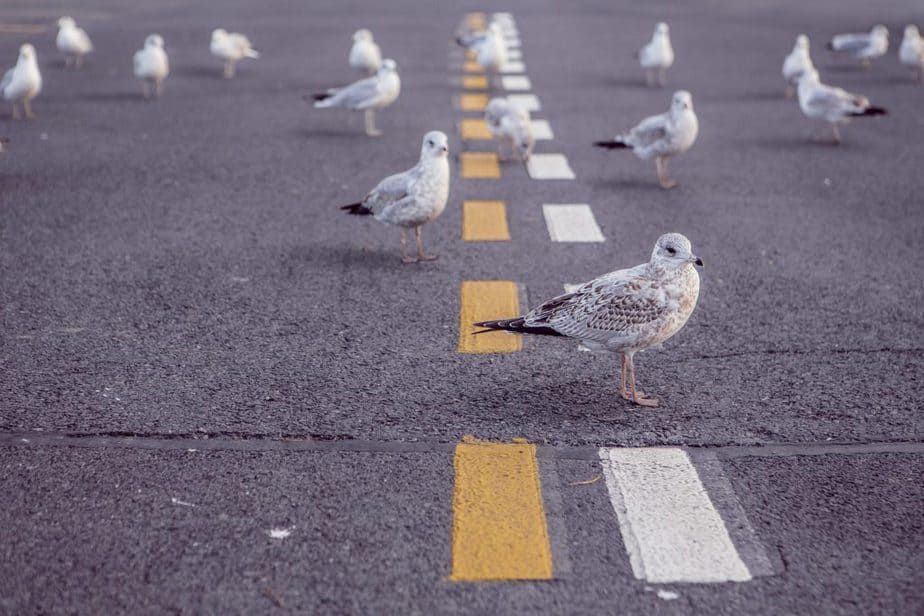 We've put on a LOT of miles over the past 2 years and are putting on some serious miles over the next 3 summers but there are several "themes" of road trips that we've noticed around our travels. As we've bounced around various states we have crossed over several of these "themes" and the kids LOVE visiting new states based on somewhere we've been in the past.
You'll see a list below of educational themes for family travel but there are two main themes our family has been following the past few years – the Lewis & Clark Trail and the National Junior Ranger Program. Soon we'll be doing some National Park and Historic Highway road trips.
Educational Road Trip Themes for Family Travel:

*Junior Ranger Program –
If you haven't heard of the Junior Ranger Program and you have children let me rock your world right now. It is FREE and open to all ages but geared towards ages 5-13. Various national parks and historic monuments throughout our country participate (you can see the list on their site). When you go to their visitor center ask for a Junior Ranger book, have your kids fill it out, and when they return it completed they'll receive a pin or patch for that specific location! Plus they'll learn more history or information about the location you are at!
*National Parks –
There are 59 National Parks in the USA and this year is their centennial celebration! Most of them participate in the Junior Ranger Program and you can't go wrong visiting any of these gorgeous locations! Print off a map of the 59 locations and mark them off as you visit each one!
*Presidential Houses –
Living in the midwest and having recently road tripped out to the DC-ish area we've come across a LOT of presidential locations. From childhood homes to homes lived in before and/or after their presidency our kids have really enjoyed visiting these president locations across the country. Many of them are located inside a historic district. Some participate in the Junior Ranger program, some have privately run museums nearby, we've seen a lot of presidential graves, and don't forget about the Presidential Libraries!
*Author Locations –
This is a fun one that is great for all ages depending your interest. We have some friends doing road trips based on books their family is reading and this summer it is the Laura Ingalls Wilder home and festival for them. You can do famous authors like Ernest Hemingway, Edgar Allen Poe, Mark Twain or even international based movie locations based on books like the Harry Potter series .
*Oregon Trail-
I doubt I need to tell you much about some of these historical routes but actually following the trail of some of these important times in history can be spectacular. View the preserved wagon ruts, visit the history museums and stop in various locations for chuckwagon dinners!
*Lewis & Clark Trail –
We have stopped in at quite a few Lewis & Clark locations in the Midwest area and it's been extremely eye opening and educational! The kids get SO excited when we find a new Lewis & Clark location to stop and learn at! From statues to museums and parks this has been one of our favorites lately! We even bought the boys small plush "Seamen" dogs – their loyal black dog who accompanied these brave men across the country.
*Trail of Tears –
We will be visiting part of this trail next summer but it is a heartbreaking piece of history that's important for our children to learn about. As with the above trails there are various locations, statues, monuments, and museums along the way.
*Caves – 
This is perhaps my most favorite (and most expensive) travel "hobby" in our country. Cave exploring! Although most of our cave experiences are in show caves (thus the cost) I will never turn down a visit to a cave! In fact we plan entire trips around cave exploration! My kids have each been to more caves than you can count on 2 hands and they're always game to go visit another one! If your kids are older or adventurous consider some of the more extreme tours or overnight options in the caves! Check out: Raccoon Mountain, Fantastic Caverns, Marengo, Indiana Caverns, Squire Boone Caverns, Bluespring Caverns.
*Historic Highways –
Learning about historic highways may not seem interesting at first but I promise you it is absolutely exciting! In 2 summers we will be traveling both Route 66 and the Pacific Coast Highway in it's completion and my kids are PSYCHED! If you have younger kids you can always relate Route 66 to the Disney movie Cars. In fact my husband and I were actually married on Route 66! The Pacific Coast Highway takes you past tons of gorgeous beaches and towns and if you stop in at Hug Pointe State Park you can actually walk on the rocky cliffs where wagons used to trek up the coast until the roads were put in place. There are many more historic highway options that you can choose for your journey.
*Time Periods or Themes in History –
Whether it's the California Gold Rush, Wild Wild West, gangsters, presidents, forts, castles, or any other themes the options are truly endless in our country. You can completely tailor your travel to your family/children's interest and turn your travel into a truly educational experience.
What are some of your favorite educational places or trips you have visited or want to visit?