Spring Mushroom Embroidery Hoop Craft for Kids
This post may contain affiliate links, view our disclosure policy for details.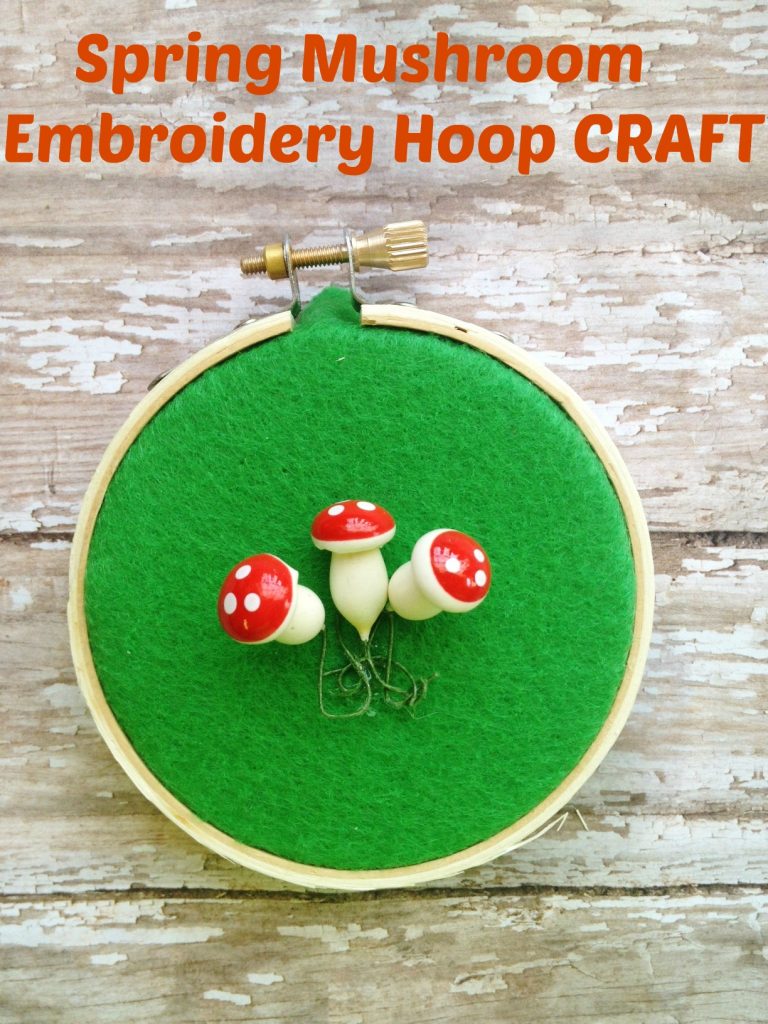 I just love this adorable spring craft which you can easily revamp for whatever theme you need! We used mushrooms since we have a mushroom theme going on but you can use flowers, tree branches, leaves, or whatever else suits you!
Supplies needed:
Small wooden embroidery hoop
Assorted felt
Assorted felt stickers or embellishments
Craft glue
Scissors
 You can find all of these supplies at your local craft store and at a reasonable cost. They typically carry a large selection of felt stickers and embellishments such as birds, flowers, owls, mushrooms, and other plants and animals. If you can't find small mushroom "buttons" you can easily make them out of felt like in our Mushroom Wreath craft.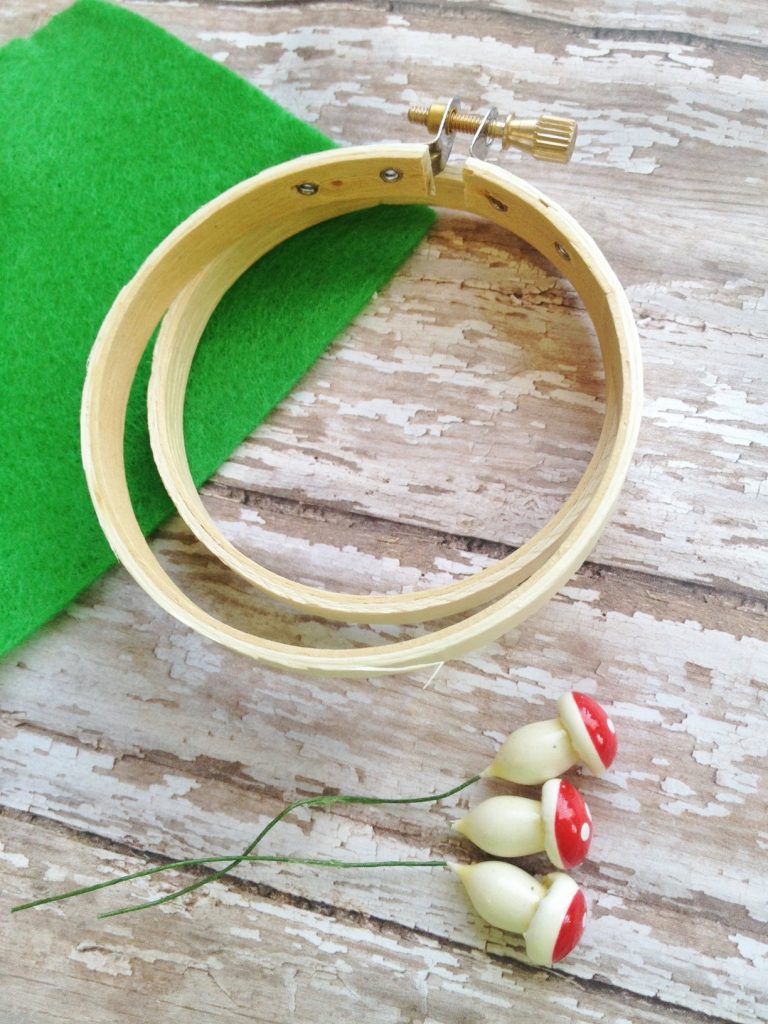 Directions:
1. Begin by cutting a small square of felt. (burlap is a pretty option too) You want it to be big enough that it covers the hoop.
2. Take the embroidery hoop apart and place the felt between the two pieces. Press the hoops back together. The felt should be nice and tight now.
3. Use your scissors to trim off any extra felt around the edges of the hoop. You want it to look nice and clean.
4. Apply some glue to the back of your felt embellishment. Be generous.
5. Press the embellishment to the felt fabric. Press it until it is dry and secure.
Typically there is only room for one shape, but if you choose a larger hoop, or smaller shapes, you may be able to fit several. Once your spring embroidery hoop craft is dry, you can hang it just as you would a picture frame. It is the perfect pop of instant art that you can easily tie into any spring or science lessons as a fun hands-on project!
TIP: I can usually find embroidery hoops at my thrift store very inexpensively!
Make sure you check out our Mushroom Spring Wreath and our Mushroom Spores Scientific Art Activity!