Back to School Bookworm Pencil Topper Craft for Kids
This post may contain affiliate links, view our disclosure policy for details.
My kids are SO excited about going back to school and this simple Back to School Bookworm Pencil Topper craft is perfect for kids to decorate their pencils with! This also makes a fun prize for students in the classroom! It takes just a few minutes to whip up a pile of these cute little bookworms which can be used as a pencil topper or simply as a quick bookmark!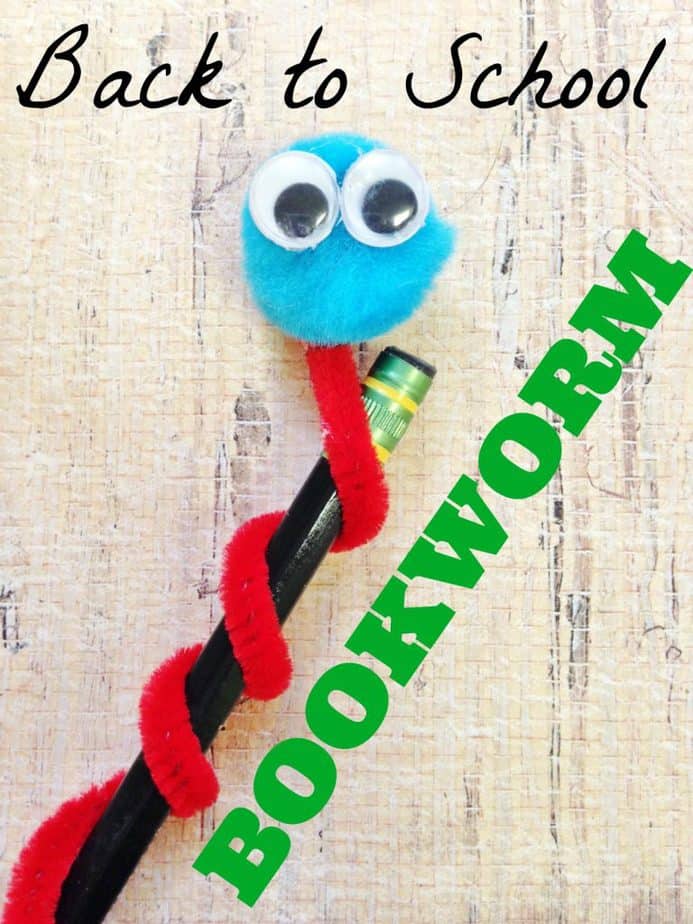 Supplies needed:
Pipe cleaner (any color)
Craft Pom Pom (any color)
Pair of googly eyes
Scissors
Craft glue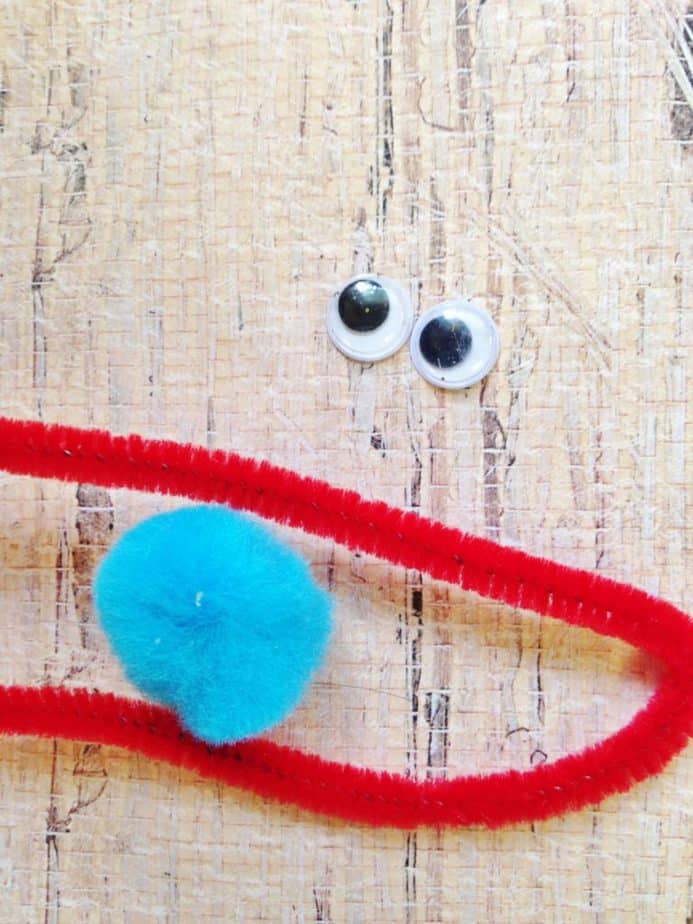 Directions:
1. Begin by cutting the pipe cleaner in half. You can turn it into another bookworm pencil topper or stash it away with your craft supplies.
2. Add a generous dab of glue to one end of the pipe cleaner.
3. Press a crafting pom pom to the glue and hold it in place until secure. This will be the head of your bookworm.
4. Place some glue on the back of your googly eyes and press them to the pom pom. Your bookworm should now take shape.
5. Wrap the bookworm around the pencil pulling tightly as you go. The end result should look like a bookworm crawling up the pencil. Or of course you can use it as a quick bookmark for reading!