Portable Insignia Bluetooth Speakers for School & On the Go
This post may contain affiliate links, view our disclosure policy for details.
Disclosure: The reviewer has been compensated in the form of a Best Buy Gift Card and/or received the product/service at a reduced price or for free.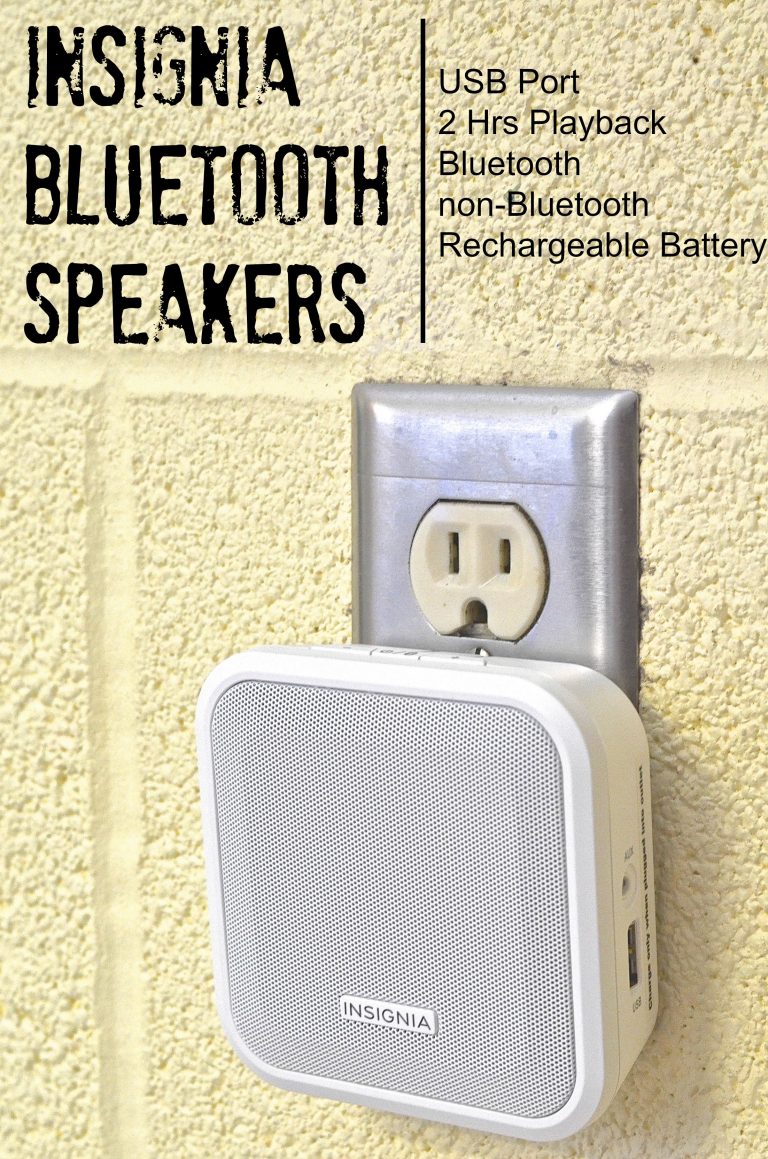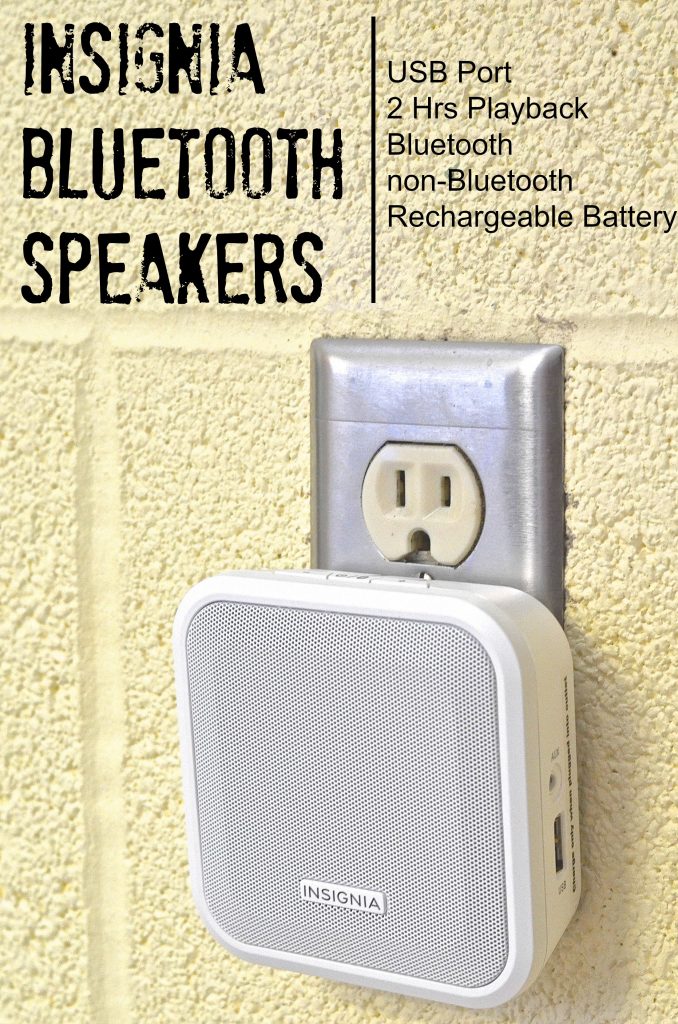 Sometimes we come across those things in life that just make things easier. Recently Best Buy sent us an Insignia Plug in Bluetooth Speaker and the Insignia Portable Bluetooth Speakers (below). My husband was excited right away because he was already scheming all of the ways he was going to use this in his classroom at school. The one you see above is plugged into his office. From everything to podcasts, streaming music, listening to audiobooks, listening centers, and more – this little speaker has really helped streamline his day working with students.
He can have access to functioning it from across the classroom while students on the other side are listening and following along. In fact my husband actually answers his phone calls in his office via the Insignia Speaker which feeds his phone calls like a speaker phone. It's come in handy since he has difficulty hearing on one side and the sound isn't warbled like his phone's speakerphone option. It plugs right into the wall and as you can see is not very big!
The Insignia Plug in Bluetooth Speaker wirelessly streams audio with or without Bluetooth (auxiliary audio input jack)! It has a built in power adapter and rechargeable battery. So ours stays stored in the wall for use in the office but can be unplugged and taken on the go (or move from classroom to classroom) and play up to 2 hours continuously. There are no wires to connect or hang loose – what you see if what you get! It also has a USB charging port so your electronic devices will stay powered while they are plugged into the speaker.  It retails for $29.99 which is a really great price considering how versatile and multi-functional this is for use at home, on the go, and at school.  There are a ZILLION ways to use it at school or at the office and then pop in your bag to take home and use in the evening.
The Portable Insignia Bluetooth Speakers are equally as amazing and retail for just $19.99 which is a fantastic price! You can clip these cute things almost anywhere and take it with you. Whether you're golfing, at the beach, moving from class to class, outside gardening, etc. it's ultra lightweight and easy to tote along. It wireless streams through Bluetooth technology and works great for hands-free phones in the car! The big bonus with this portable speaker is that it's splash proof! That means if you're at the pool / beach or stuck out in the rain you don't have to worry about your speaker getting damaged.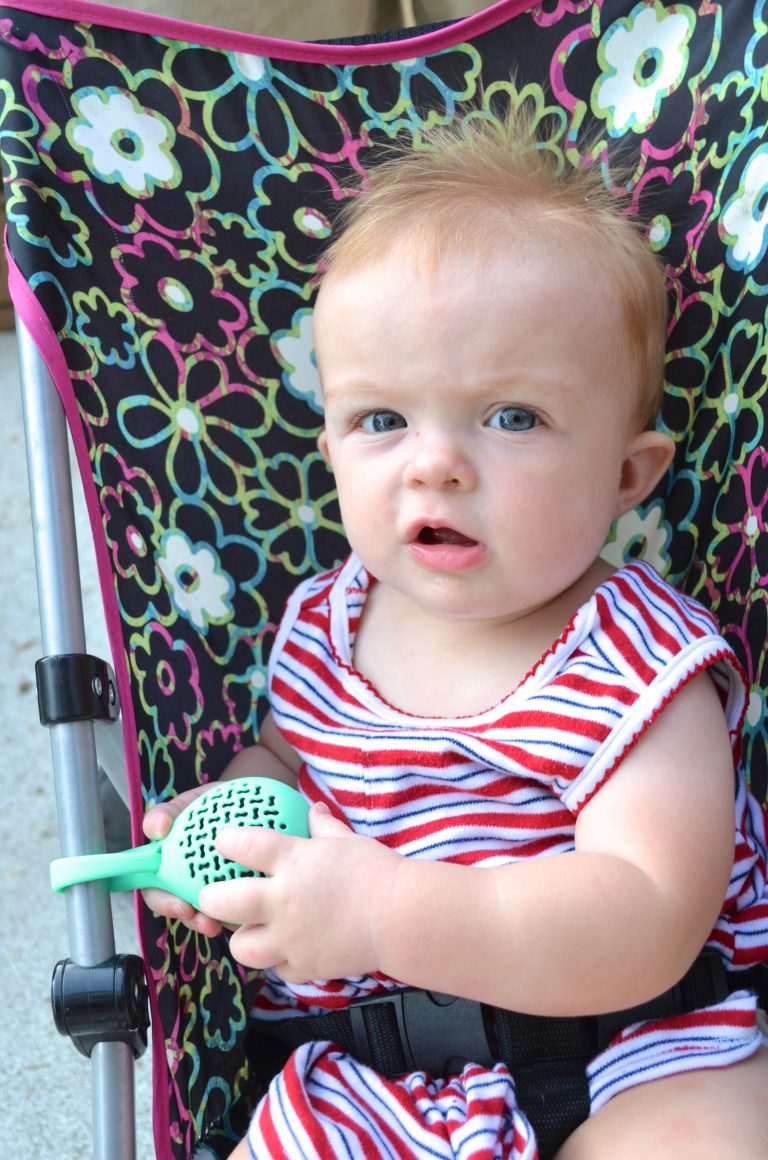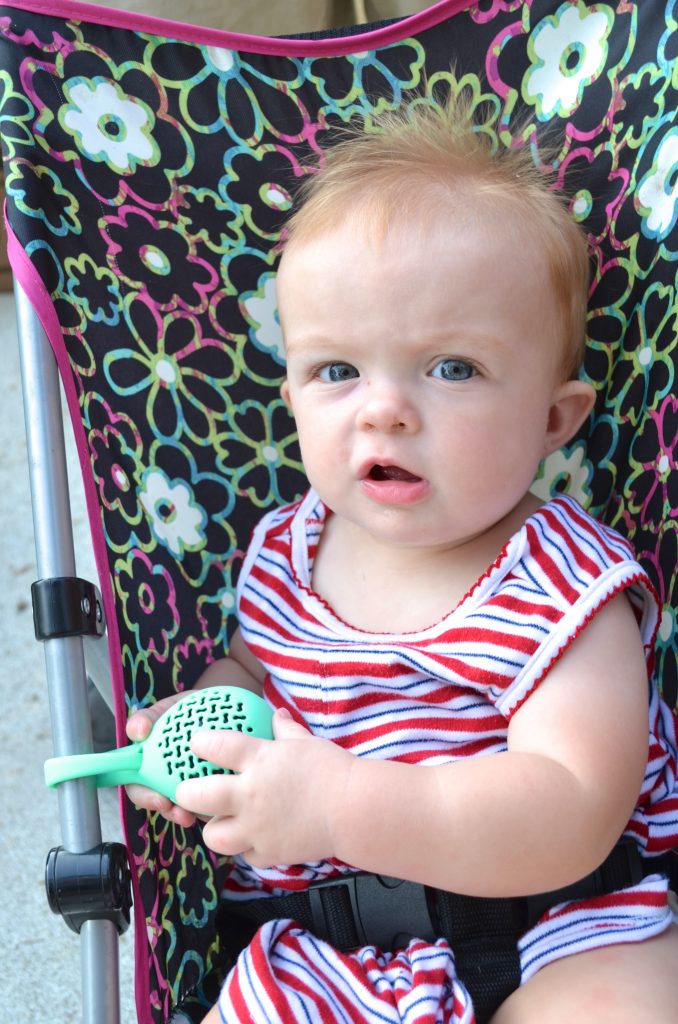 Like the Insignia Plug In Speakers the portable speakers also have a USB charging post so your electronic devices that are plugged in stay powered. It also contains a rechargeable lithium battery so you can use your portable speakers for up to 6 hours of playback time while you are out biking, hiking, or chilling at the poolside. These are super stylish for high schoolers and college students that want to take their music with them. I walk to and from school several times a day as well as work outside in my garden so this is great to clip onto my pocket and take my music with me.
I love being able to seamlessly listen to music and not have to worry about wires and cords with my infant tugging at them. Since these are wireless I don't have her constantly attacking earbuds and she can even hold the speakers while we're taking our walks outdoors since I can clip it onto her stroller!