I wanted to share this fun "Ant Spoons" bug craft for kids because it's just so darn creative and fun to make! Below are the simple directions for this kid's craft.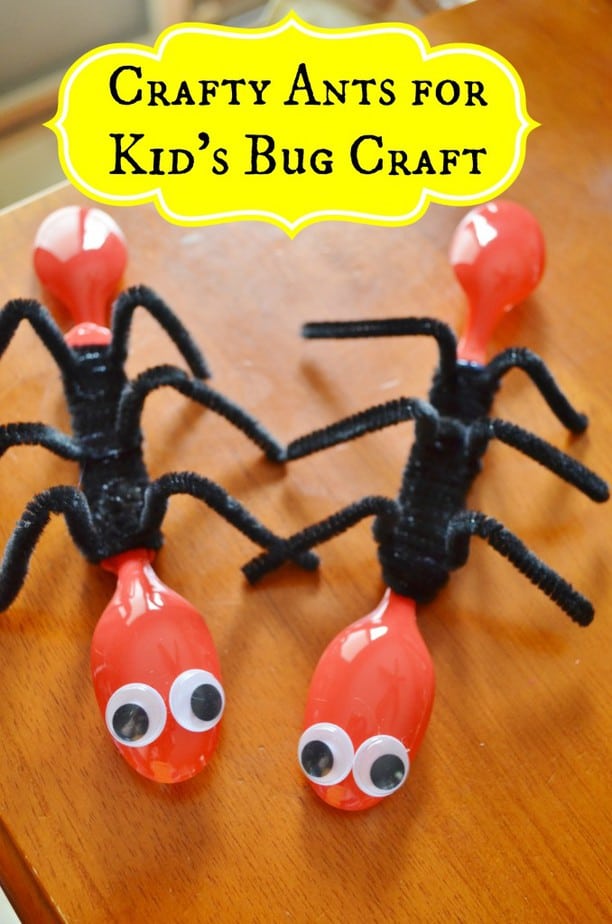 Spring time is ALWAYS a crazy time of year for my family with my boys both having birthdays, spring break travels, blogging of course, and wrapping up all of the rest of the school year and everything that comes with that. At my son's bug birthday party I taped a green tablecloth up on the wall and glued these ant spoons all over it!
Ant Spoon Materials:
hot glue gun

red plastic spoons

googly eyes

black pipe cleaners

MY LATEST VIDEOS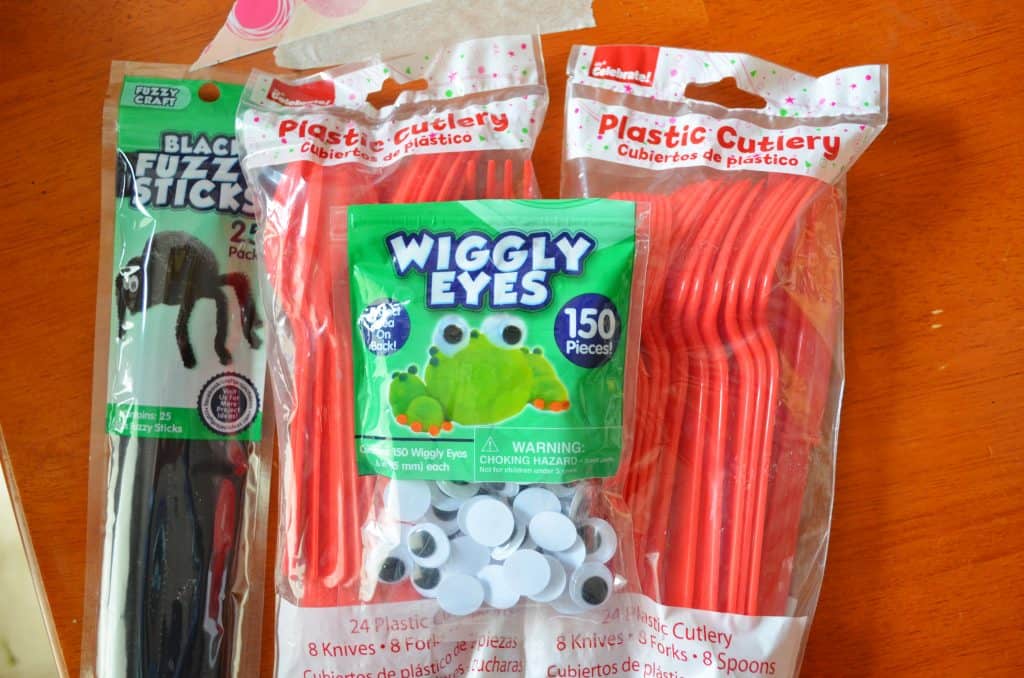 I preferred the big googly eyes
for this craft but you can create it any way you want! You'll need at least 5-6 black pipe cleaners
for each ant you are creating so make sure to plan on that when purchasing your supplies!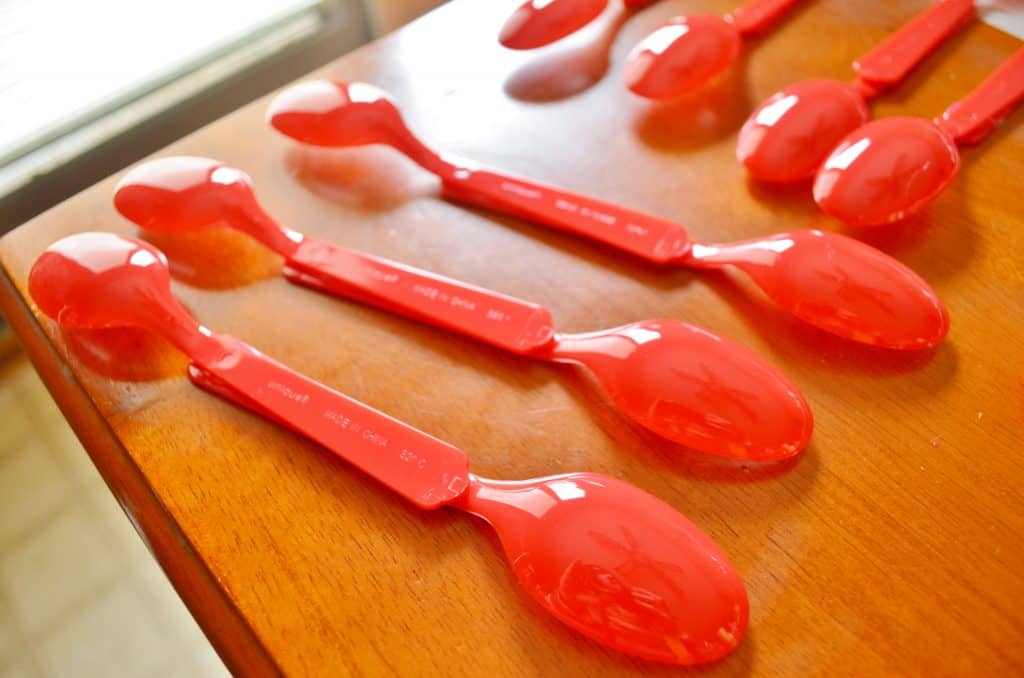 Flip your red plastic spoons over and use your hot glue gun to glue the handles together like you see above. The hot glue dries pretty immediately so by the time I had finished glueing all of my spoon pairs together I was ready to move on to the next step.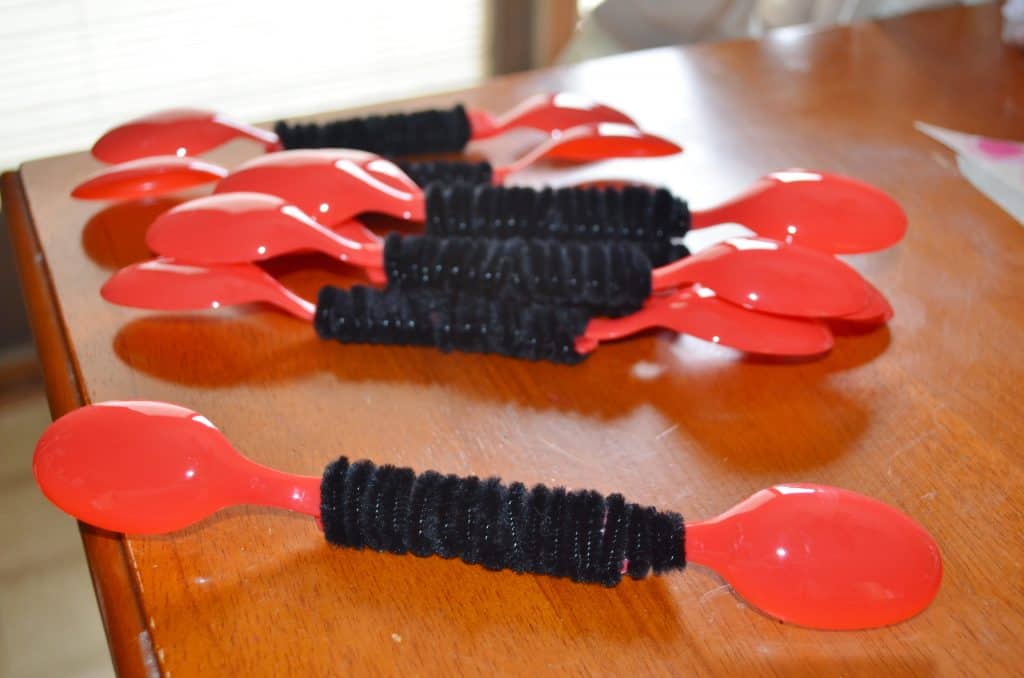 Wrap black pipe cleaners around the "handles" of the spoon (or the body of the ant!). Although it doesn't look like it I needed 2-3 pipe cleaners per ant just for this! This black section will be the "body" or thorax of the ant if you're going for anatomically correct!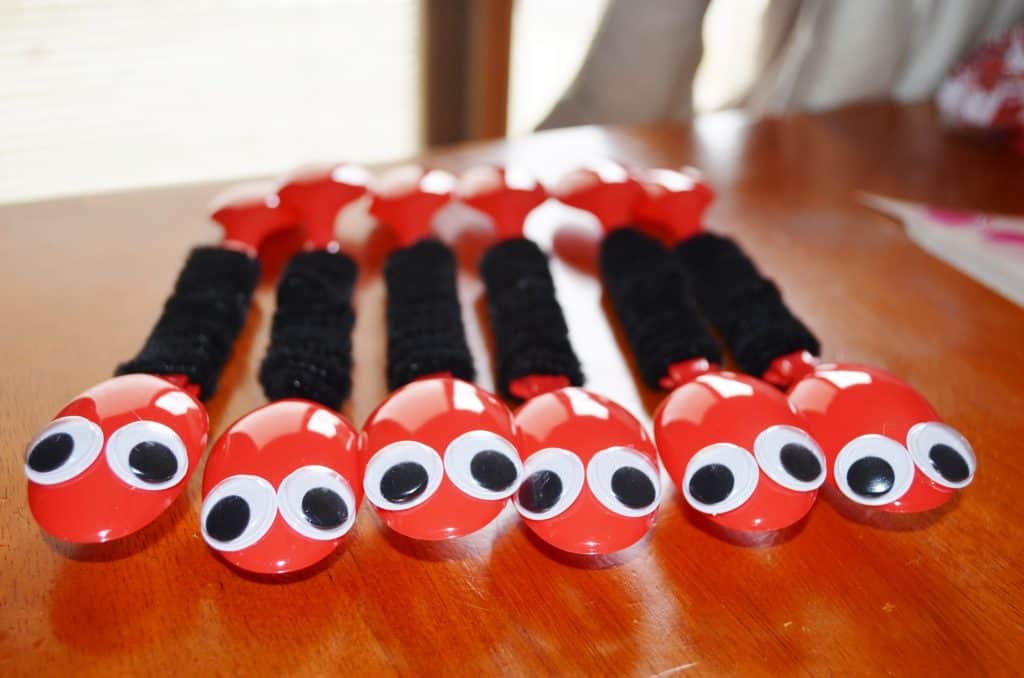 Glue on your google eyes
and you're almost done!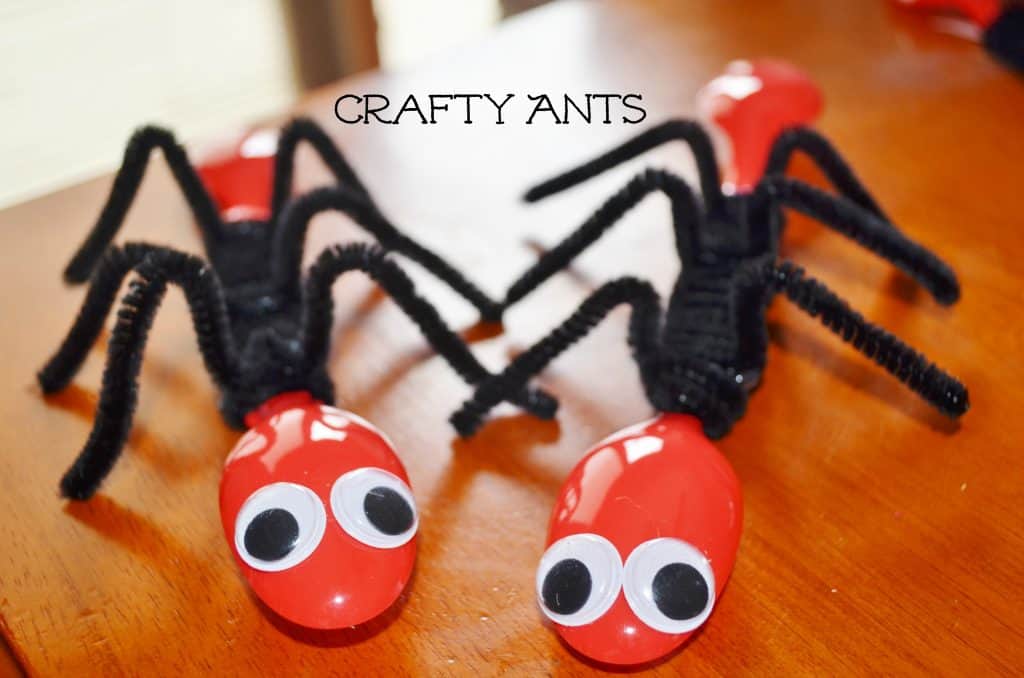 Last you just need the ant legs! Three on each side! You can wrap your black pipe cleaners around the "body", or if you're like me and ran out of pipe cleaners you can use hot glue to attach the pipe cleaners on!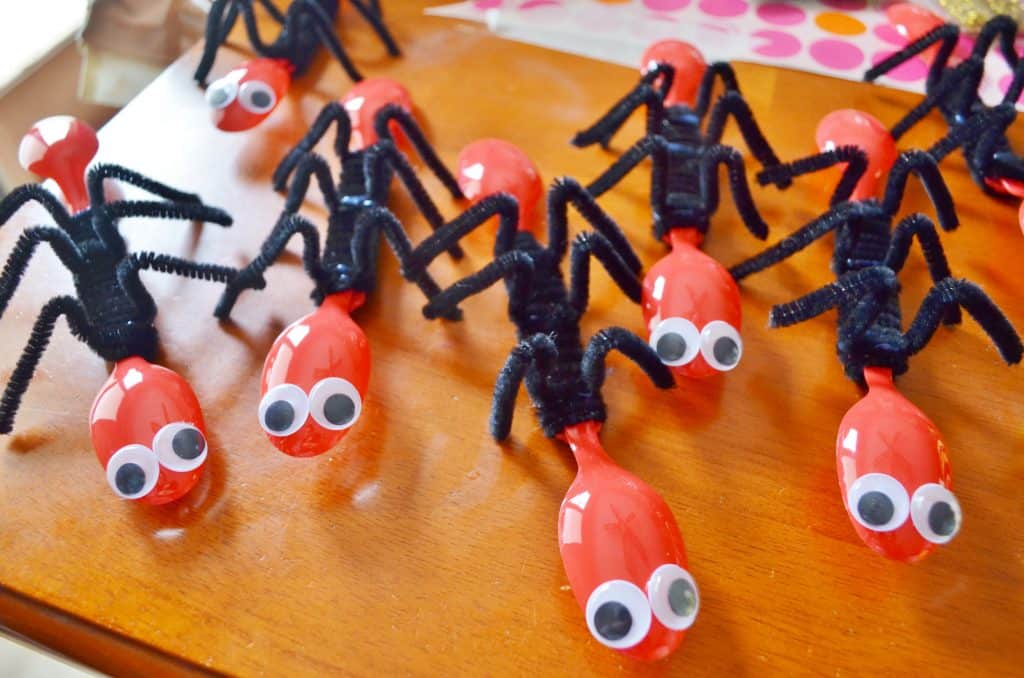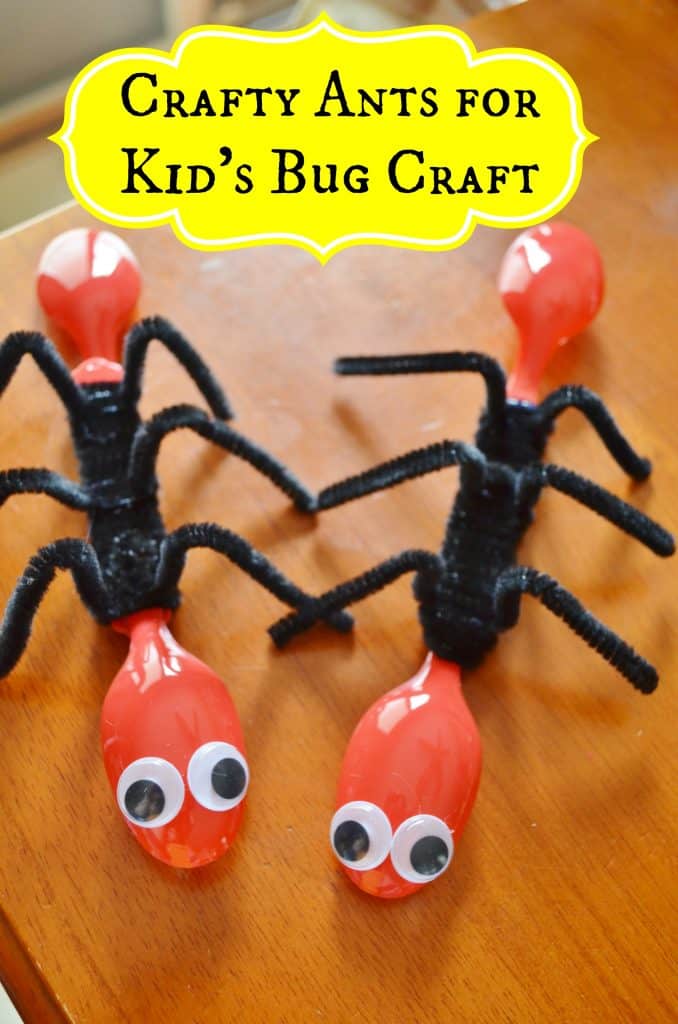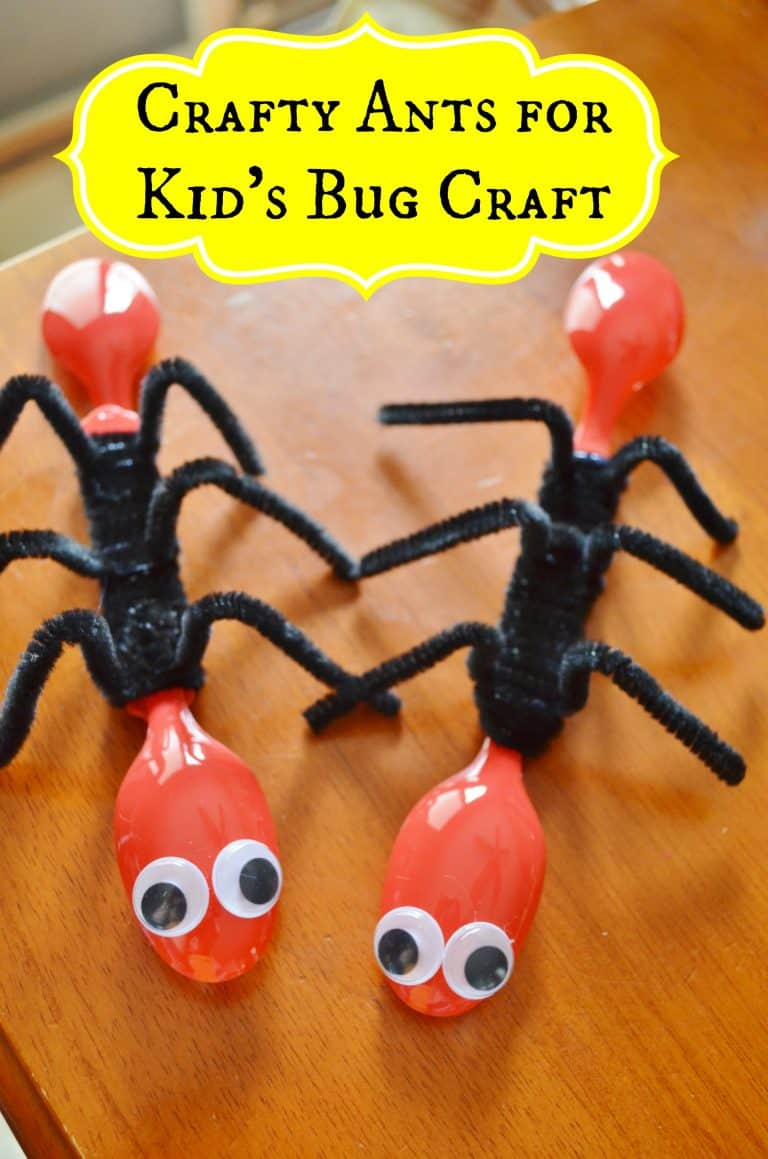 These ants are much more friendly looking than real ants and are great for spring lessons, bugs and insect parties, and more! I actually hot glued these up onto the wall on a tablecloth for a bug party to make it look like there were ants all over the wall and it turned out so cute!
Feel free to pin this for later and share on Facebook! If you loved this idea you'll love our fuzzy bumblebees, egg carton bugs, ladybug plate, our list of simple bug crafts, and our insect portfolios!