BUG Party Birthday Cake Tutorial: Step by Step Photo Tutorial for Kids
This post may contain affiliate links, view our disclosure policy for details.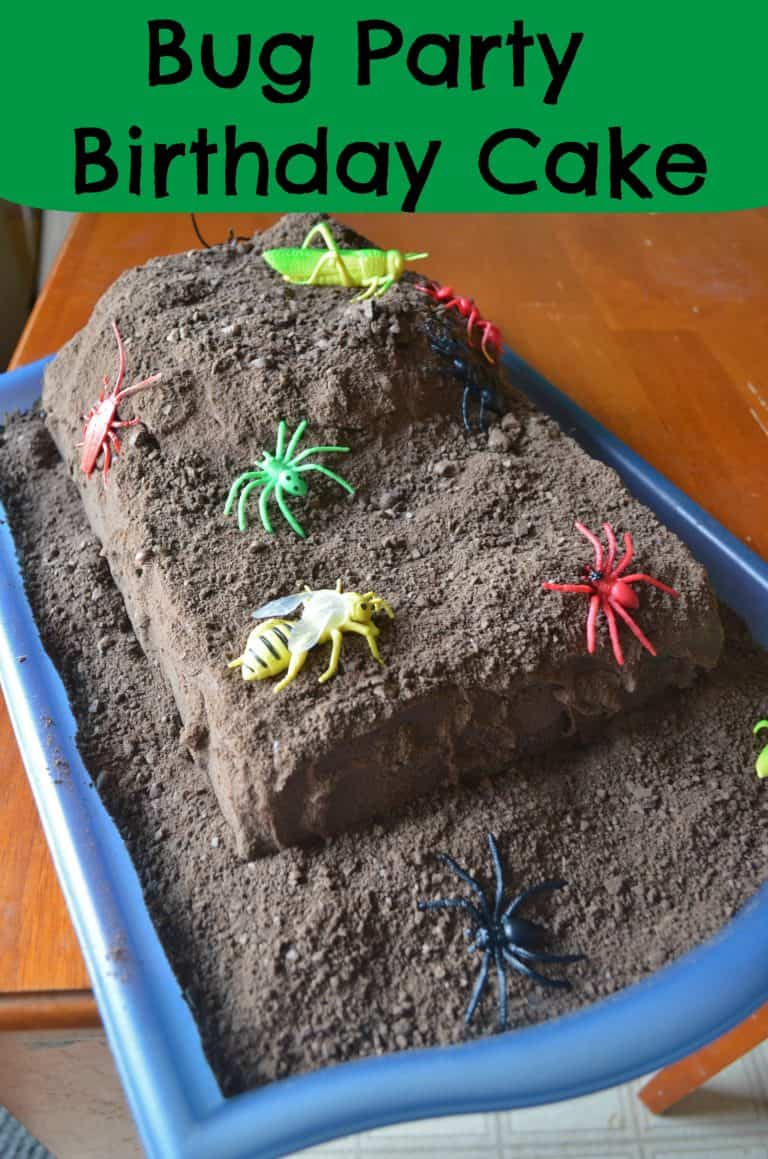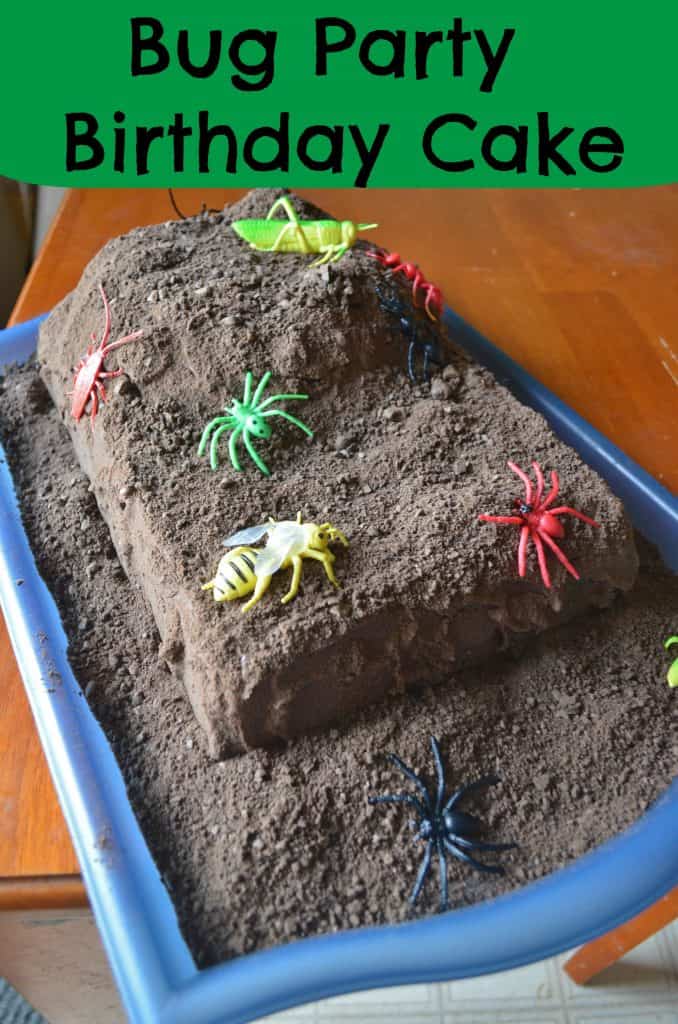 Recently my son celebrated his 7th birthday party and he wanted a repeat of his 4 year old Bug Birthday Party which you can see here which was a pretty epic party! We released ladybugs
and had a blast! But now that we live in Iowa and we can't depend on the weather being good we had to change things up a bit. I definitely wanted his bug party birthday cake to be awesome and true to his character so I decided to create this SUPER simple Bug Dirt Mound Birthday Cake – complete with dirt! (not real dirt of course!). Trust me, I am NO cake decorator but ANYONE can make this cake!
Step by Step Tutorial: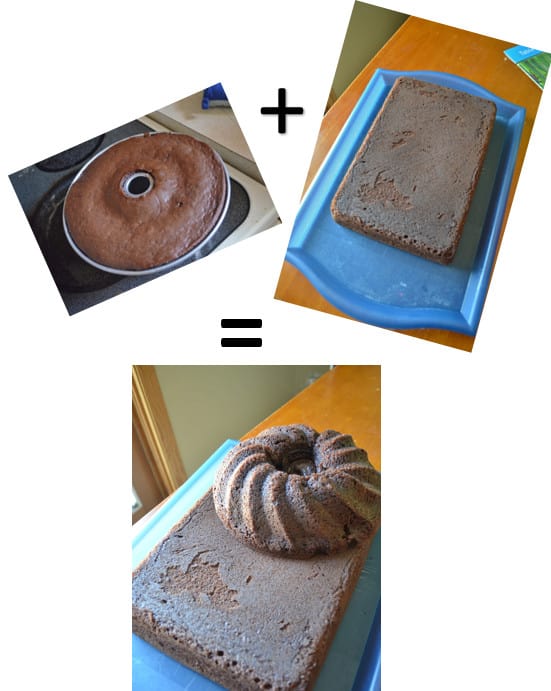 I started by making box cakes in a 9×13 pan size and in a bundt pan size. ANY flavor you want! THAT was easy! 🙂 (Tip – I actually pre-mixed 3 cake box mixes into one batch and then poured them into the two cake pans.) If you can make a cake mix from a box you can make this cake!! Once the cakes were baked I placed the bundt cake upside down on top of the 9×13 cake and then let them completely cool.
Once the cakes were cool I completely covered everything with chocolate frosting – you'll need 2 containers. AND the LAST step – crush one bag of chocolate animal crackers as fine as you can get them for your cake "dirt"! Sprinkle your "dirt" over the entire cake and place some toy bugs on tops!
Toy Bugs:

I bought 2 bags of these toy bugs
at the Dollar Tree so total for all of the cake costs I spent under $10! I bought 2 bags of bugs, 3 cake box mixes, and 2 tubs of frosting! The pictures don't even do this cake justice – it truly looked like dirt! But it tasted delicious!
Check out these other awesome bug party ideas: