Bug Birthday Party Gift Ideas: Gift Ideas for the Kid Who Loves Bugs
This post may contain affiliate links, view our disclosure policy for details.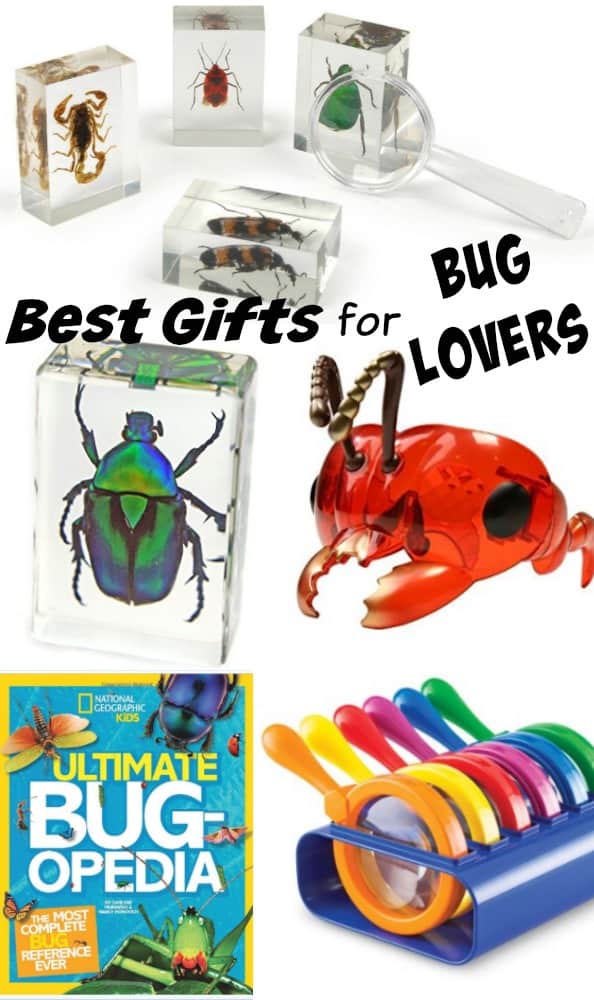 My boys are both bug FANATICS! They probably got it from me since I too was a bug fanatic as a kid! One of my kids even had a bug birthday party where we released live ladybugs. This is THE BEST resource if you're looking for bug birthday party ideas.
My kids can tell you all sorts of odd facts about the insects they catch and not much scares them in that department. If you've got a kiddo who is like that you may be looking for some educational and fun bug gifts for them for a birthday or for the holidays.
Here are some of our favorites – many of which we've had over the years!
Bug Gift Ideas:
Bug Acrylic Paperweight Blocks:
This is just a starter list for you of a variety of bug related gift ideas! If you can't handle live (or even dead!) bugs there are still plenty of fun and educational gifts that would make any bug lover happy! Because my boys are such bug lovers I have quite a few bug related posts for you!
You can click any of the related posts below to read them OR just use our search bar box on the right sidebar if you are on the desktop. (at the top of the page with the magnifying glass if you are on mobile)
Bug Birthday Party Related Posts: