Egg Carton Bug Spring Craft for Kids
This post may contain affiliate links, view our disclosure policy for details.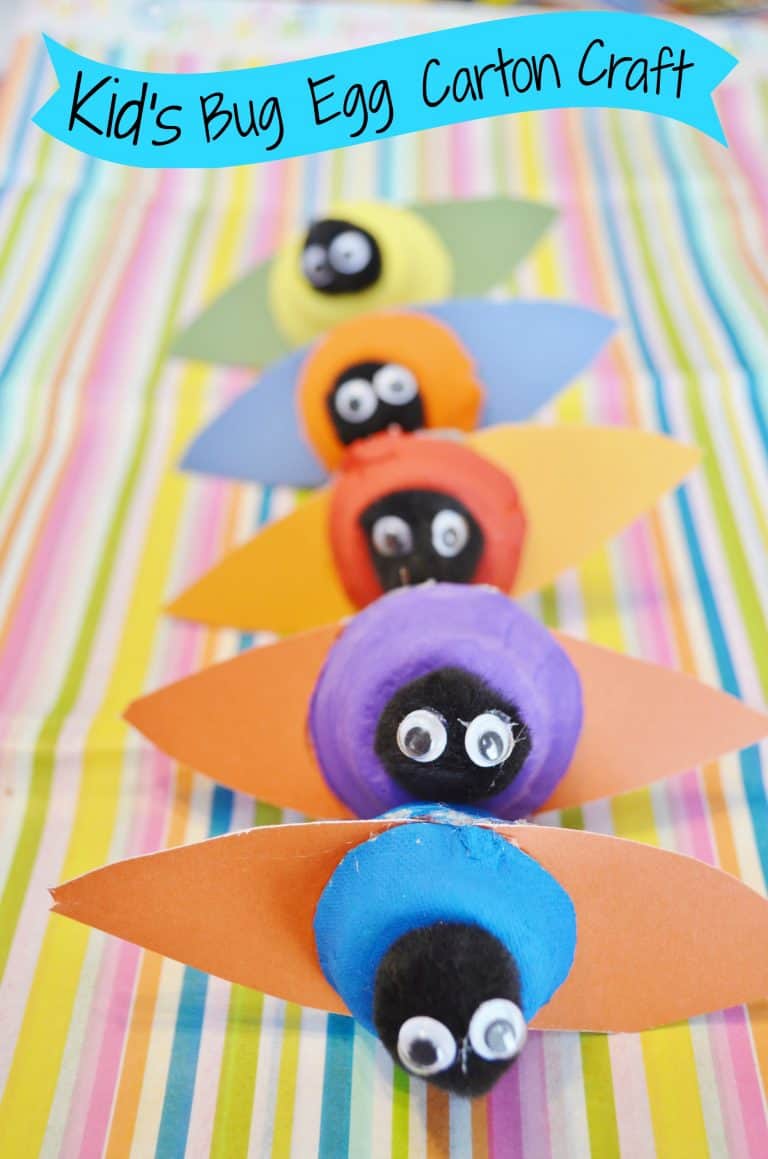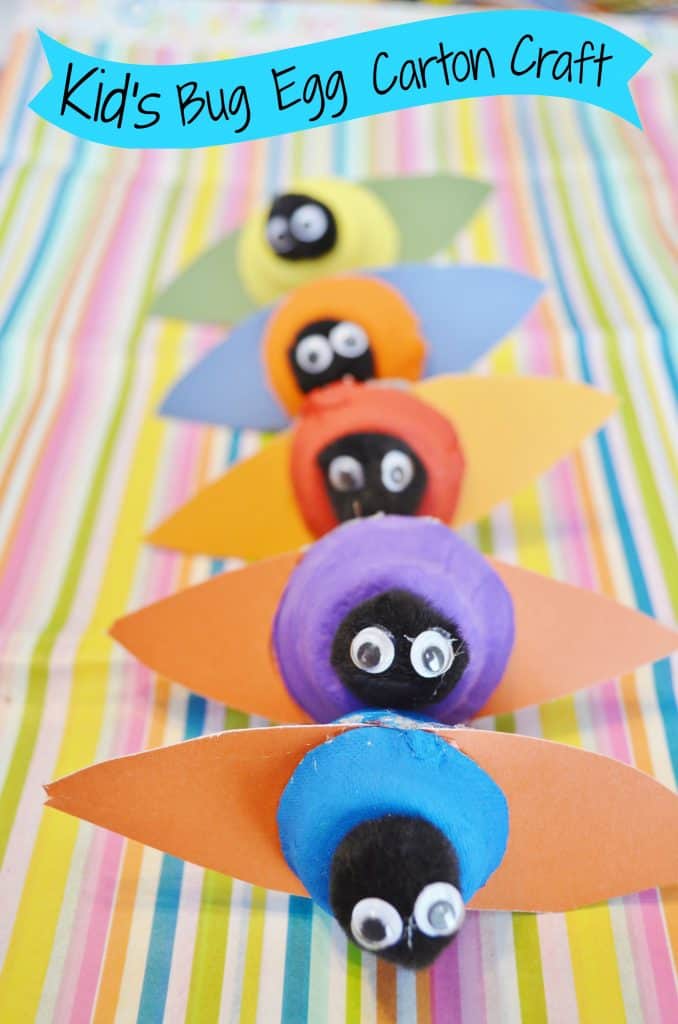 I've begun the decorating madness for my son's Bugs & Insects party and just finished up creating these egg carton spring bugs to put away for his party! They are REALLY simple to make!
Craft Supplies Needed:
egg carton (paper/recycled is the best)
black pom poms

acrylic paint

cardstock

small googly eyes

hot glue & gun
scissors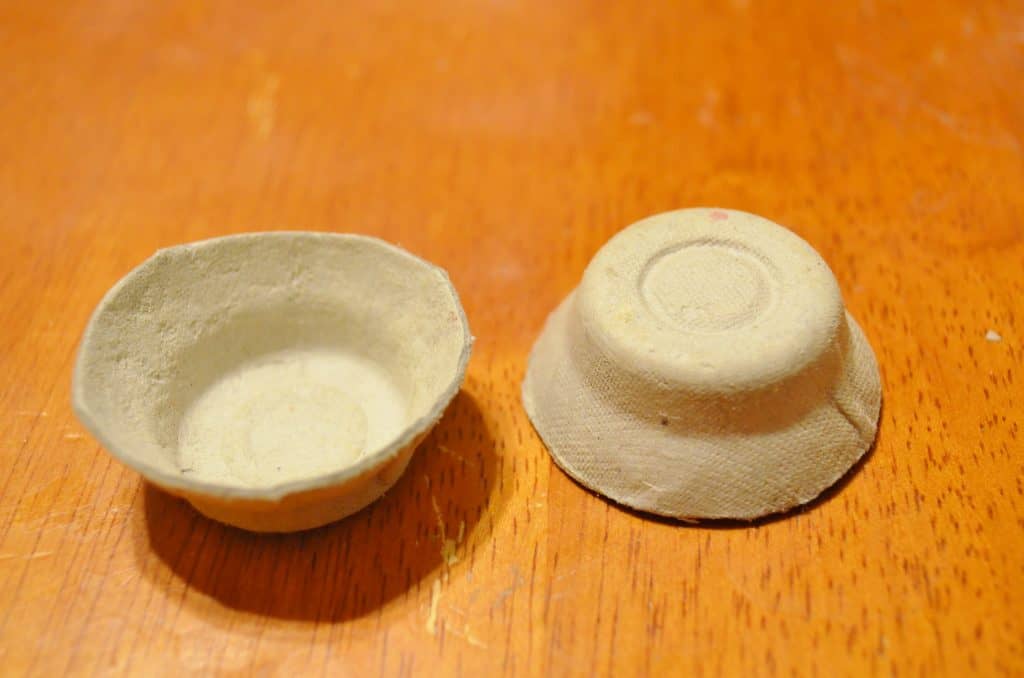 Start but cutting your egg carton into pieces. Once you get each section cut out (don't worry, it will look pretty rough!) you'll want to cut it down so that all sides are pretty even like you see above. It will be a pretty small portion of the egg carton that is left when you are done.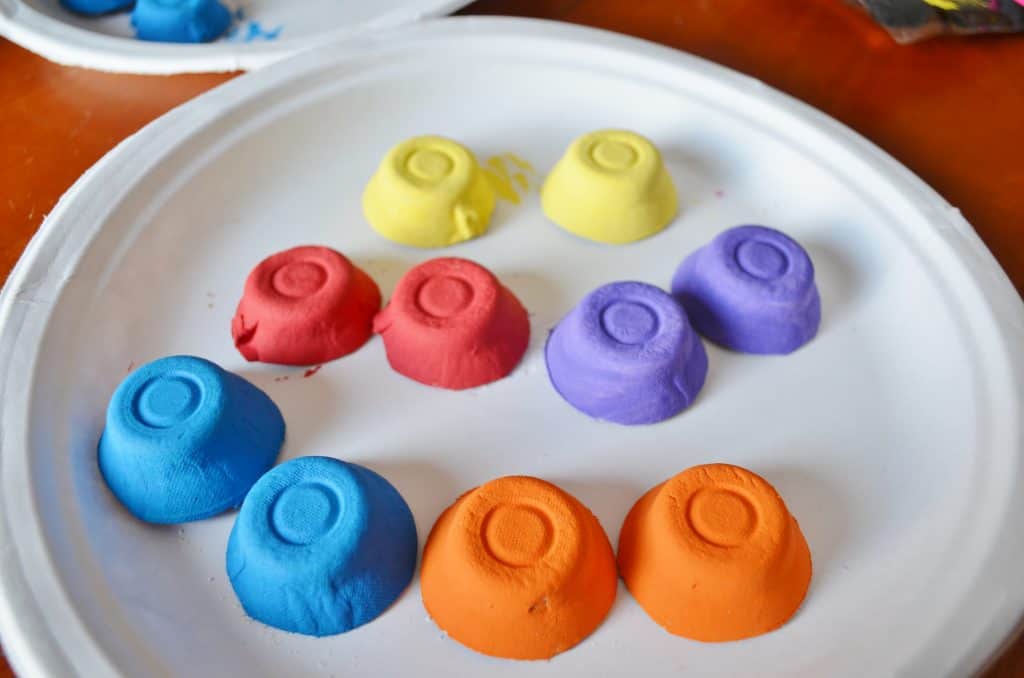 Go ahead and paint your bugs in any colors and designs that you want! I stuck with bold solid colors but get creative and add polka dots, stripes, glitter, or whatever else you want your bugs to look like!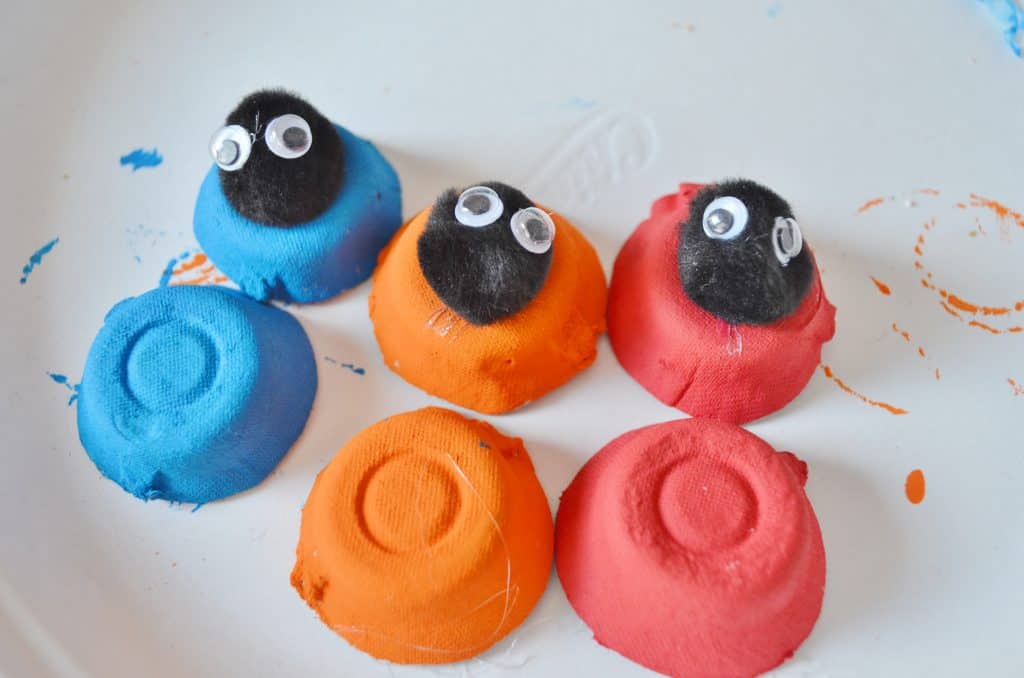 Once the paint has dried use your hot glue gun to glue on one black pom pom per bug and add the small googly eyes onto the pom pom ball as well.
Next you'll want to cut "wings" out of your card stock. I just cut out a "leaf" type pattern for my wings – nothing too fancy.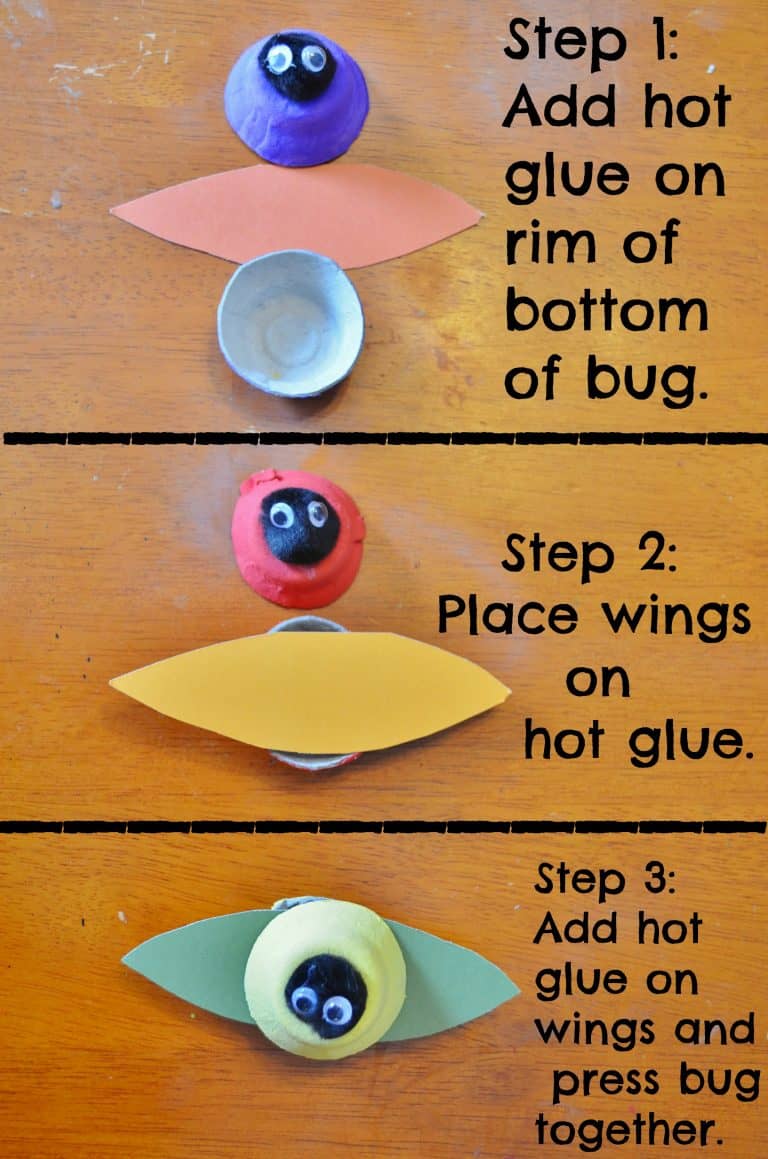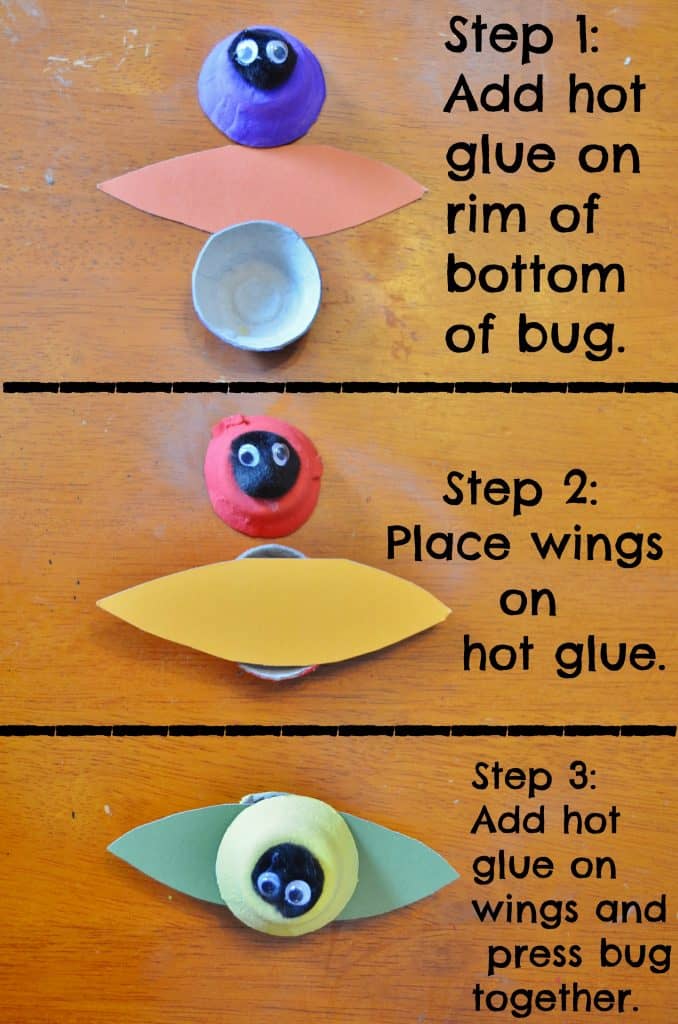 This is the final step! You can follow the instructions in the photo above! Simply hot glue gun the "wings" onto one side of the carton and then hot glue the top of the bug on and press it all together! I will be gluing these onto a large tablecloth hung onto the wall but you can add string, glue onto a craft stick, or any other method to display your new spring egg carton bugs!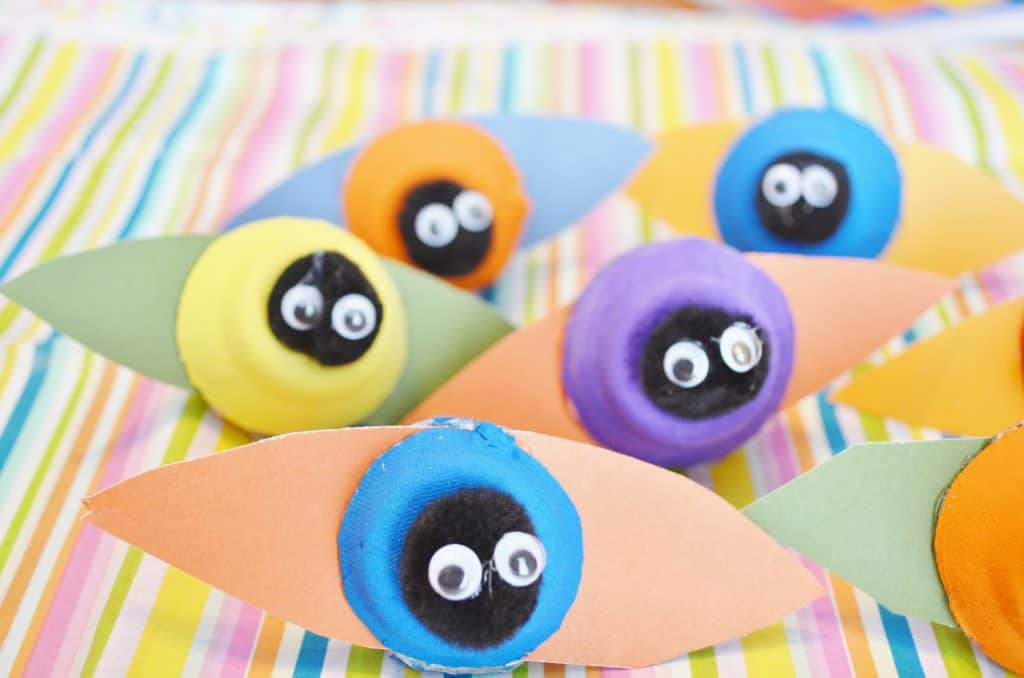 These bugs are great for recycled crafts from old egg cartons and paper scraps! Get creative and see what you can come up with!