Printable Dinosaur Sensory Bin Kid's Activity – Textured Dig This!
This post may contain affiliate links, view our disclosure policy for details.
Dinosaurs are a popular theme on our site and in our household! We've gone through so many dinosaur stages I've lost county! This textured dinosaur sensory bin idea throws a new spin to your classic dinosaur sensory activities.
PLUS we've even included free printable dinosaur fossils that you can use for this activity below!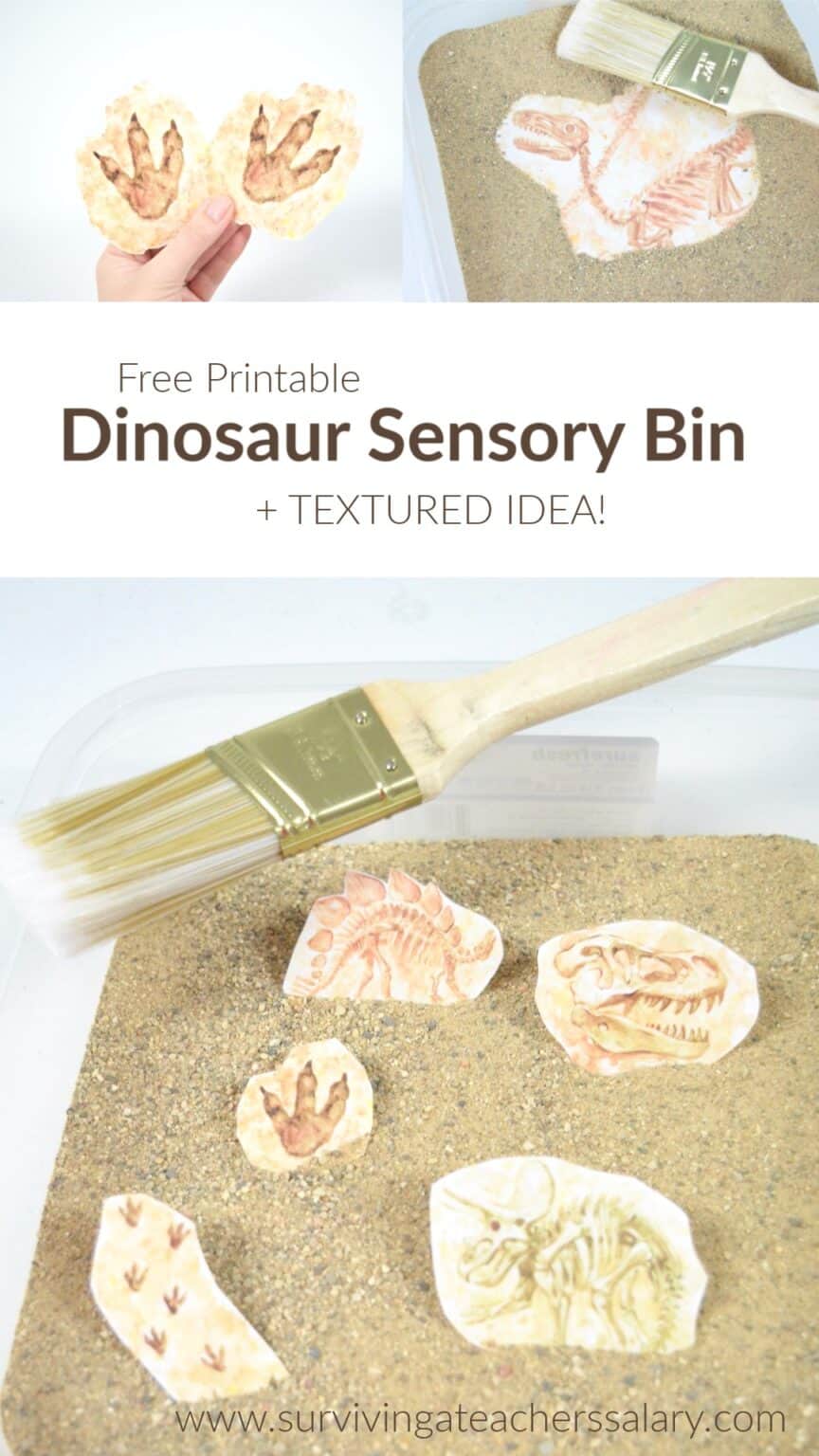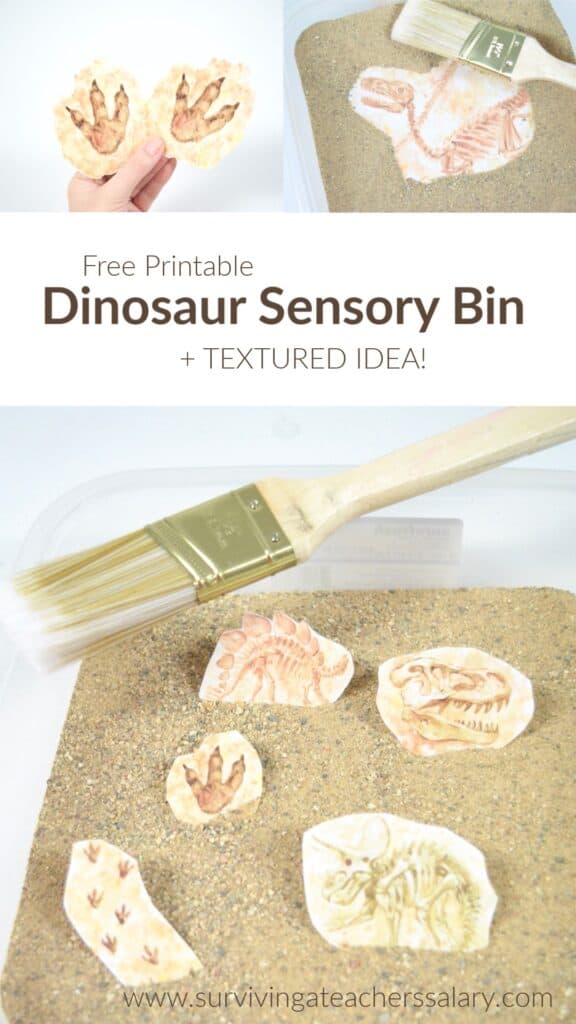 Materials Needed:
printable (file at bottom of post)
storage container
sand
laminator
scissors
liquid glue
paint brush
To begin, pour sand into a tupperware or tray that will be the base of your dinosaur sensory bin. Set aside.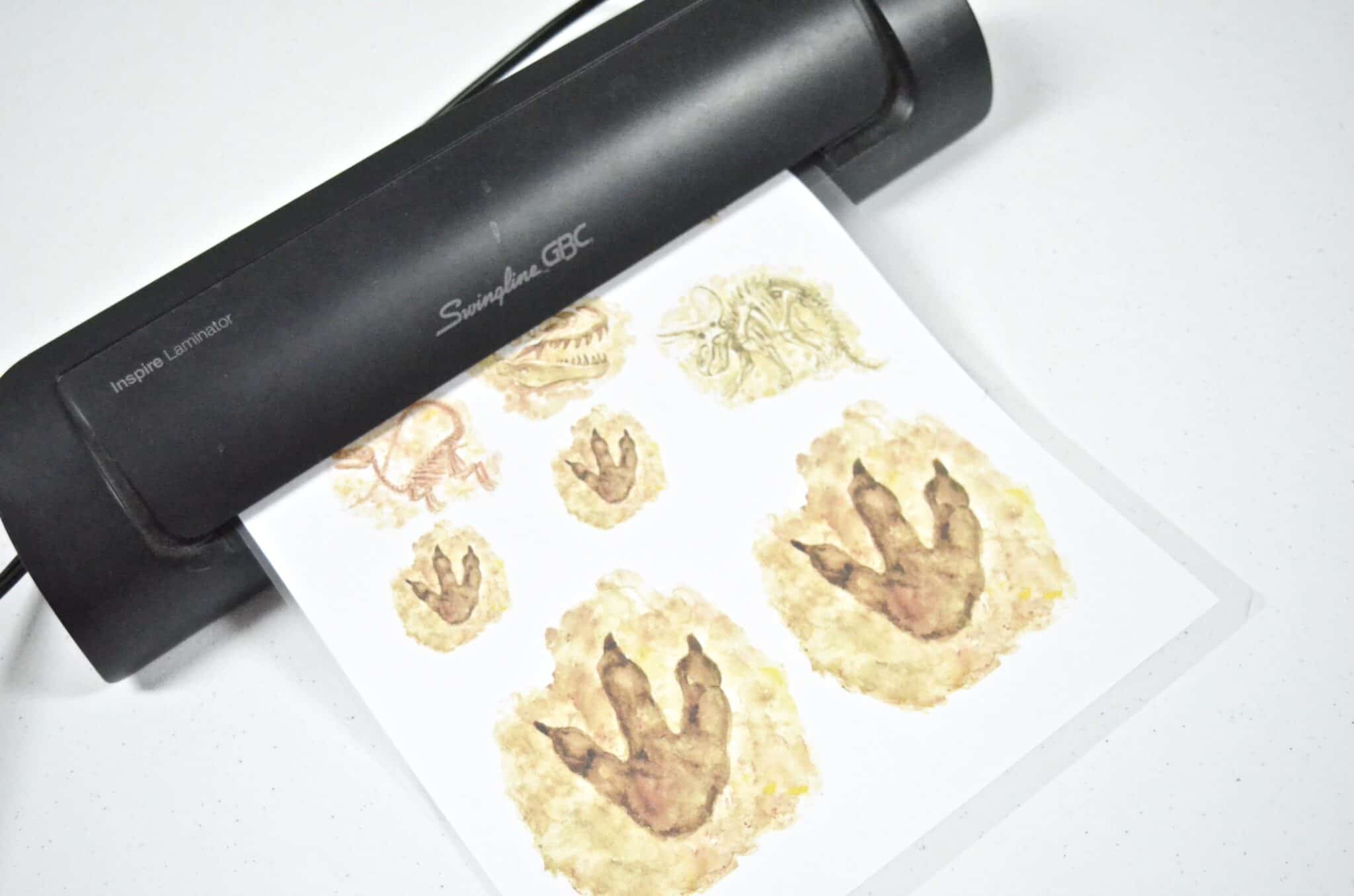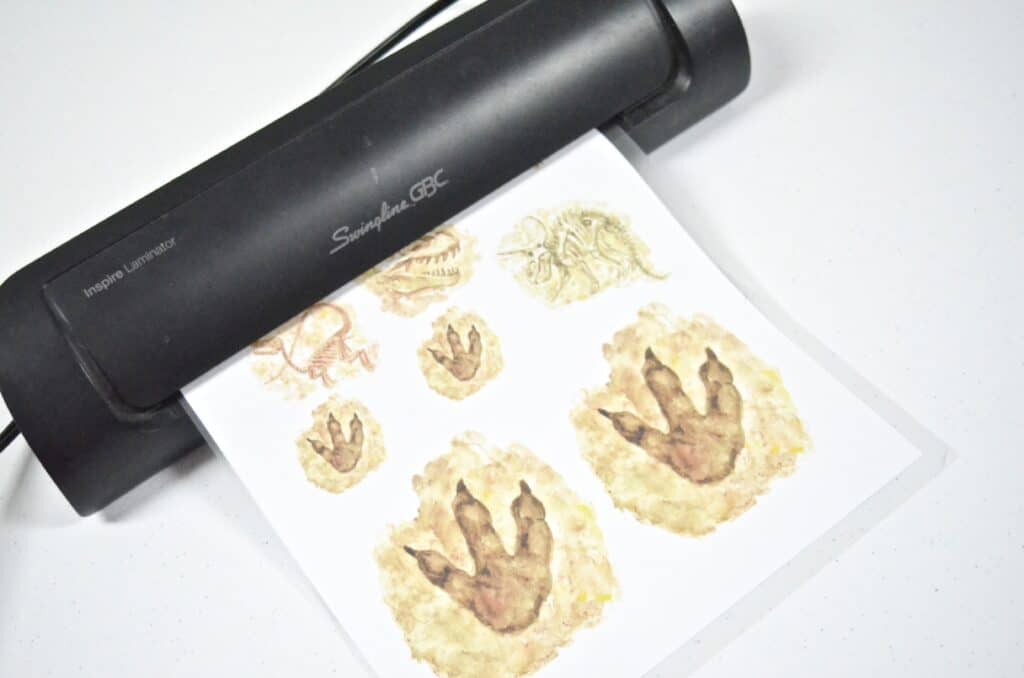 Print your dinosaur fossils sheet(s) out. In the file below I've included multiple sizes, shapes, and species. Once you've chosen which pages you would like to print off, laminate each page.
TIP – Keep in mind that some of the dinosaur fossil printable sheets contain LARGE fossils which may not work if you have small bins!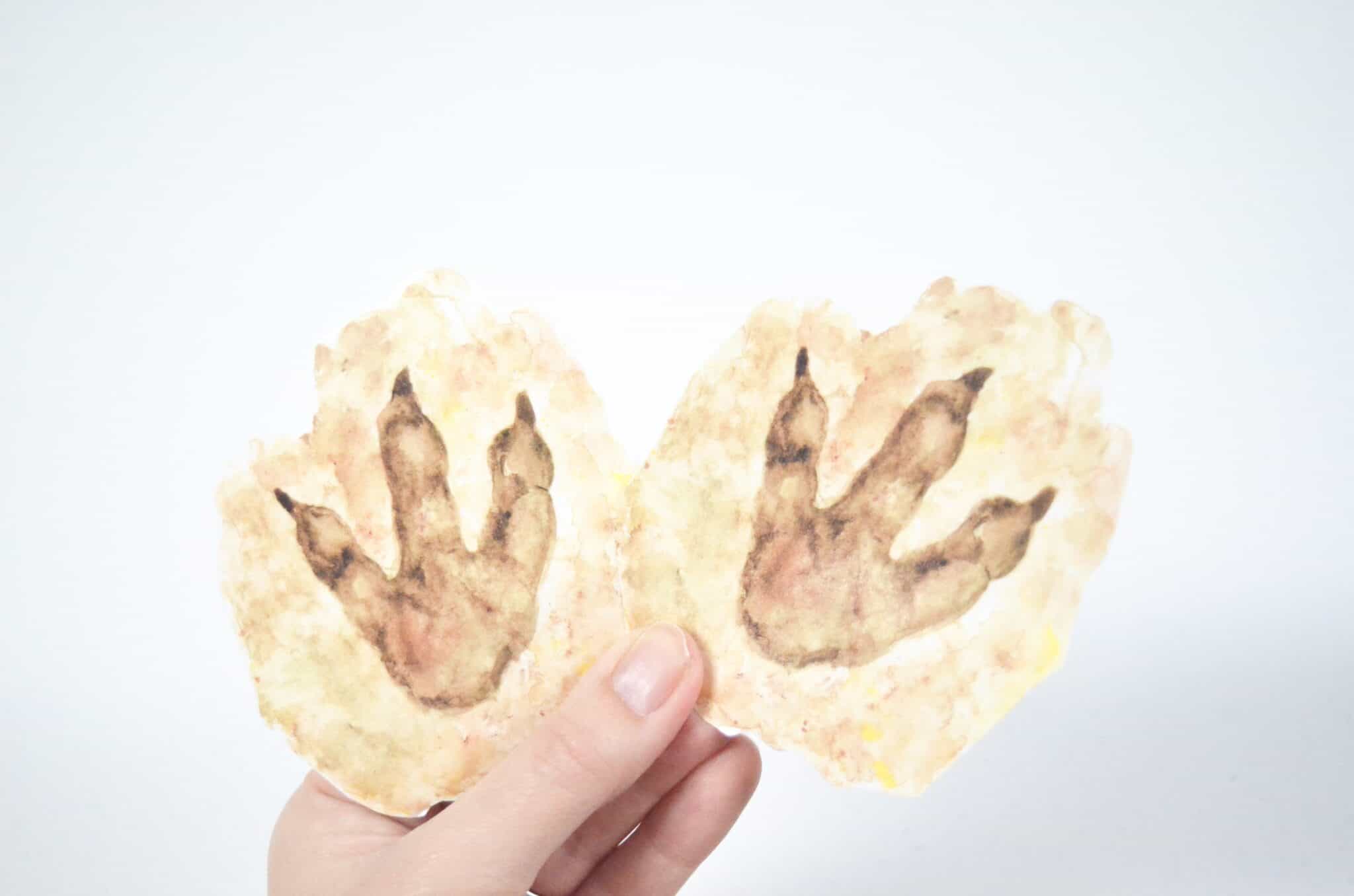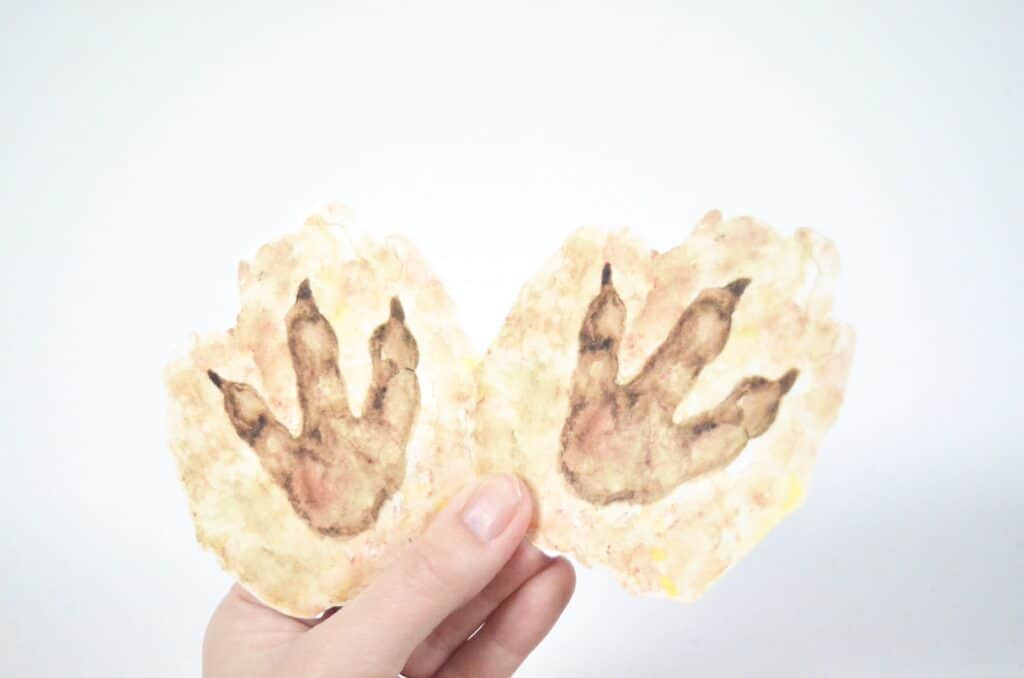 Go ahead and cut out any fossils that you want to use in your textured dinosaur dig bin.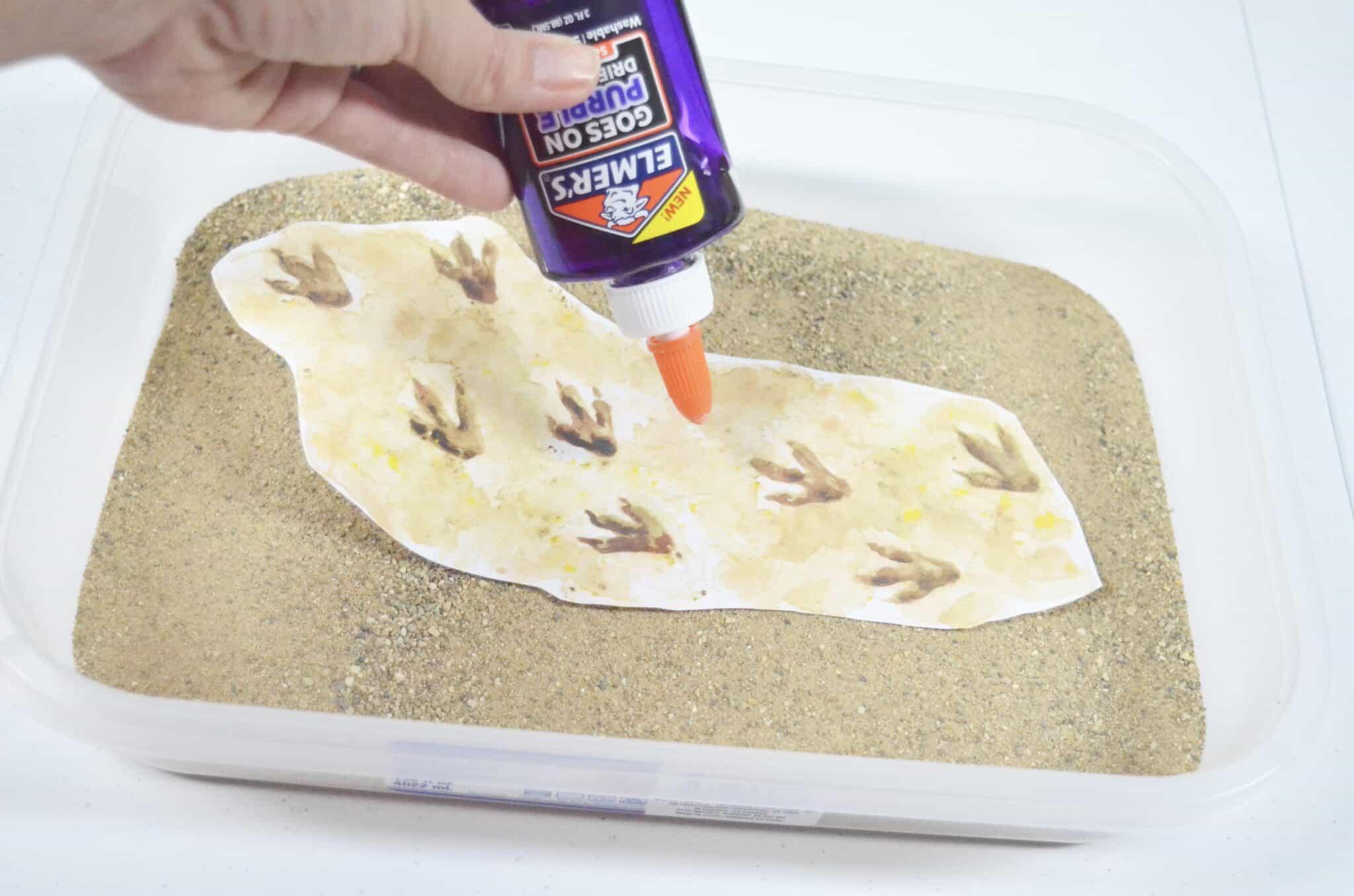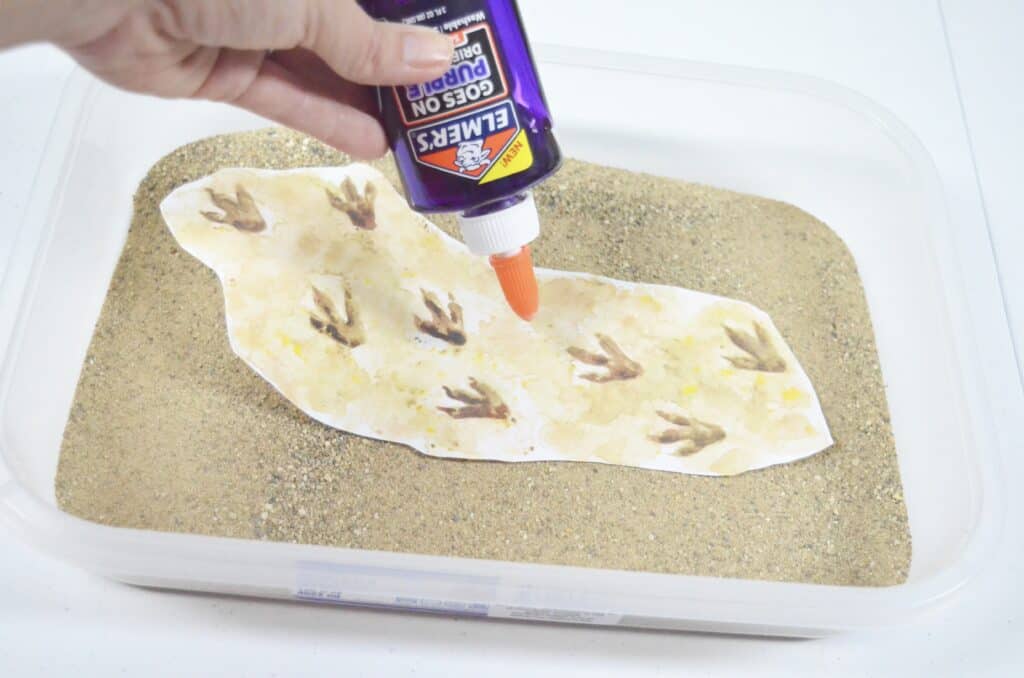 On the top of any desired (and laminated!) dinosaur fossil spread liquid glue on top then place it down inside your sand tray and cover with sand. Let dry. Once the glue on your dinosaur fossil has dried, you can shake it off to check it, then rebury for your kids to find!
This will allow the dinosaur fossil to be "caked" in the sand they dig up and provides a textured feel to each fossil as opposed to just a smooth piece of paper.
This is also an incredibly budget friendly option as opposed to buying real dinosaur fossils
or dinosaur fossil toys
.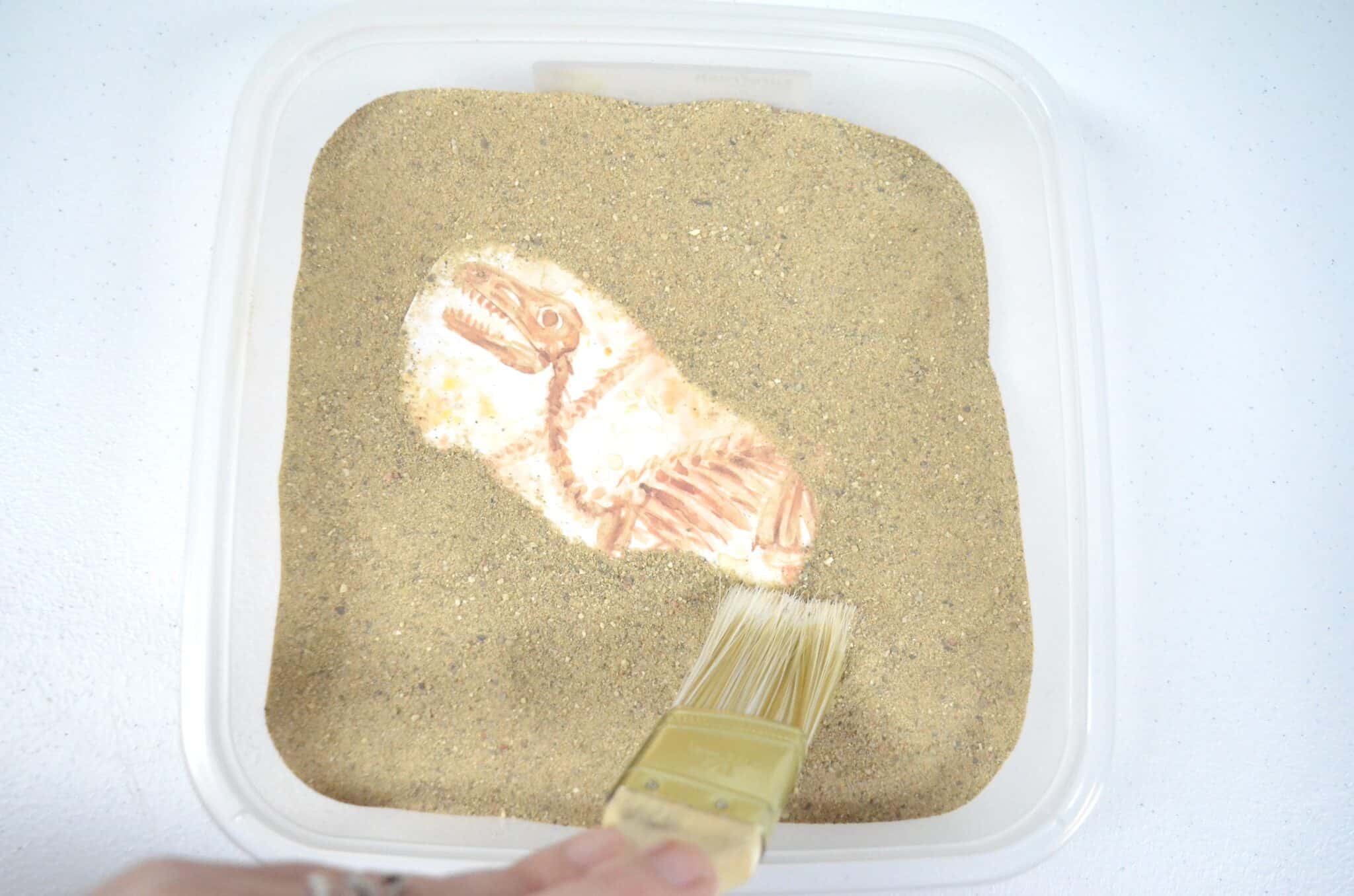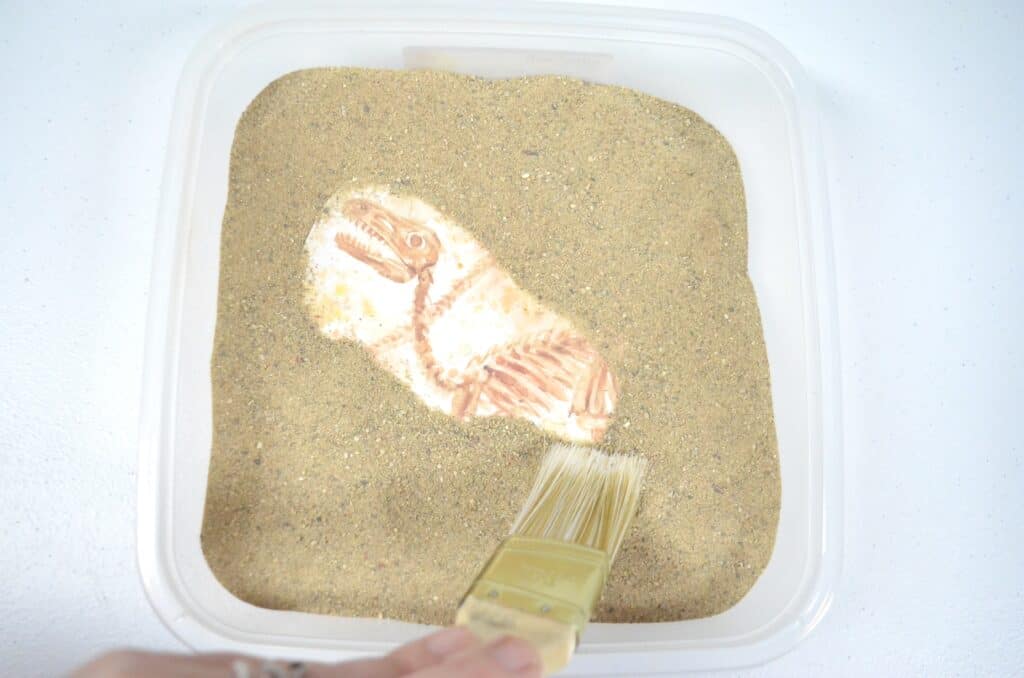 Now your dinosaur sensory bin is ready to dig! The kids can not only "dig" and search for the dinosaur fossils in the sensory bin but they can also use toothpicks or small wooden scrapers to try and clean the sand you glued onto the fossil off!
It definitely helps to prolong sensory time and provides another layer of texture and interaction for the kids.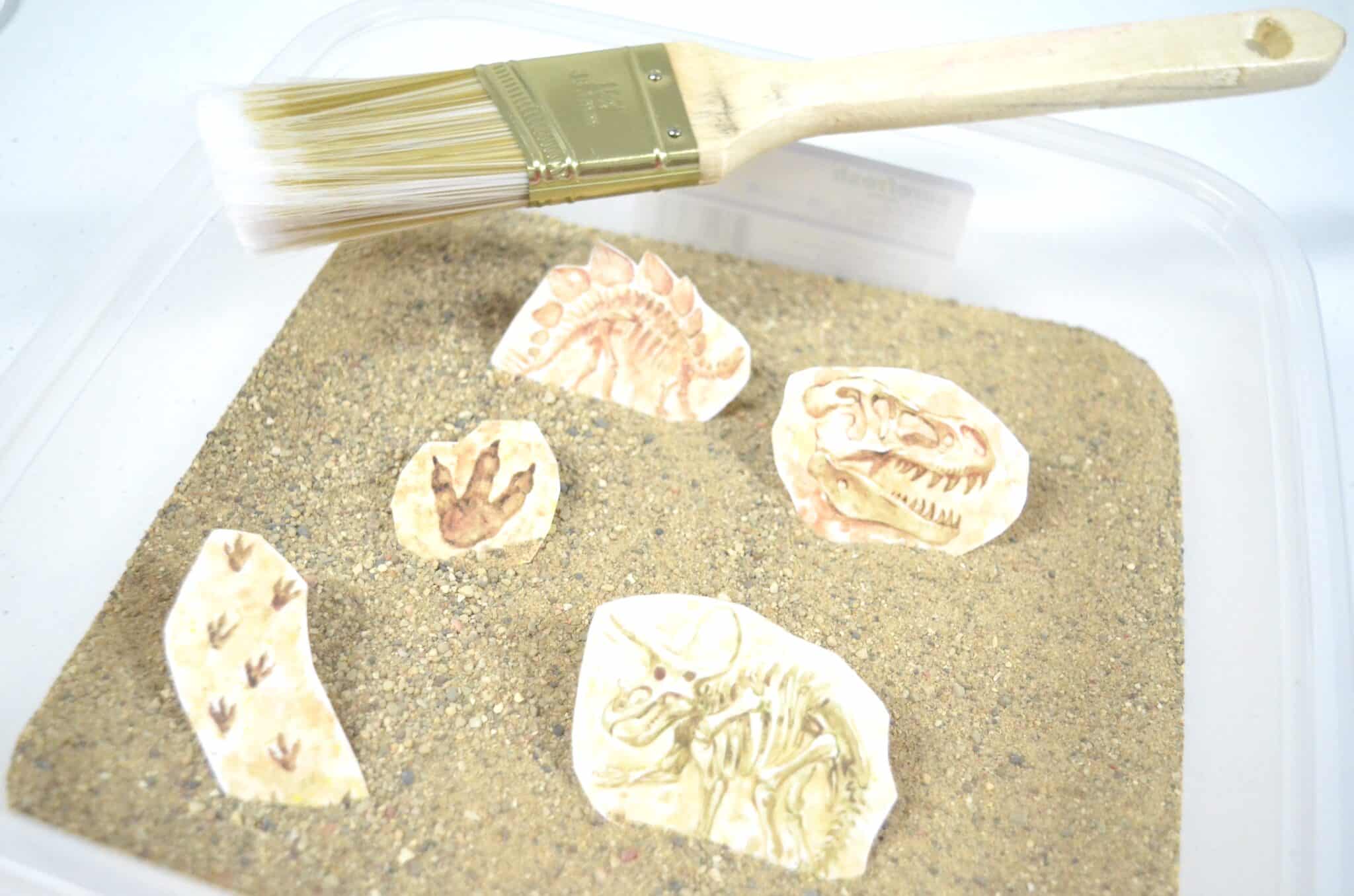 We have done these textured fossil sensory bins several ways. I've had bins where the entire tray was one giant fossil page, and I've had them like the one above where I've hidden many small dinosaur skeletons and tracks in side the sand.
If you're lucky enough to live near the dinosaur tracks in Denver or any of the dinosaur fossils in the USA here, this dinosaur dig activity would make a great extension of a trip to see real dinosaur fossils!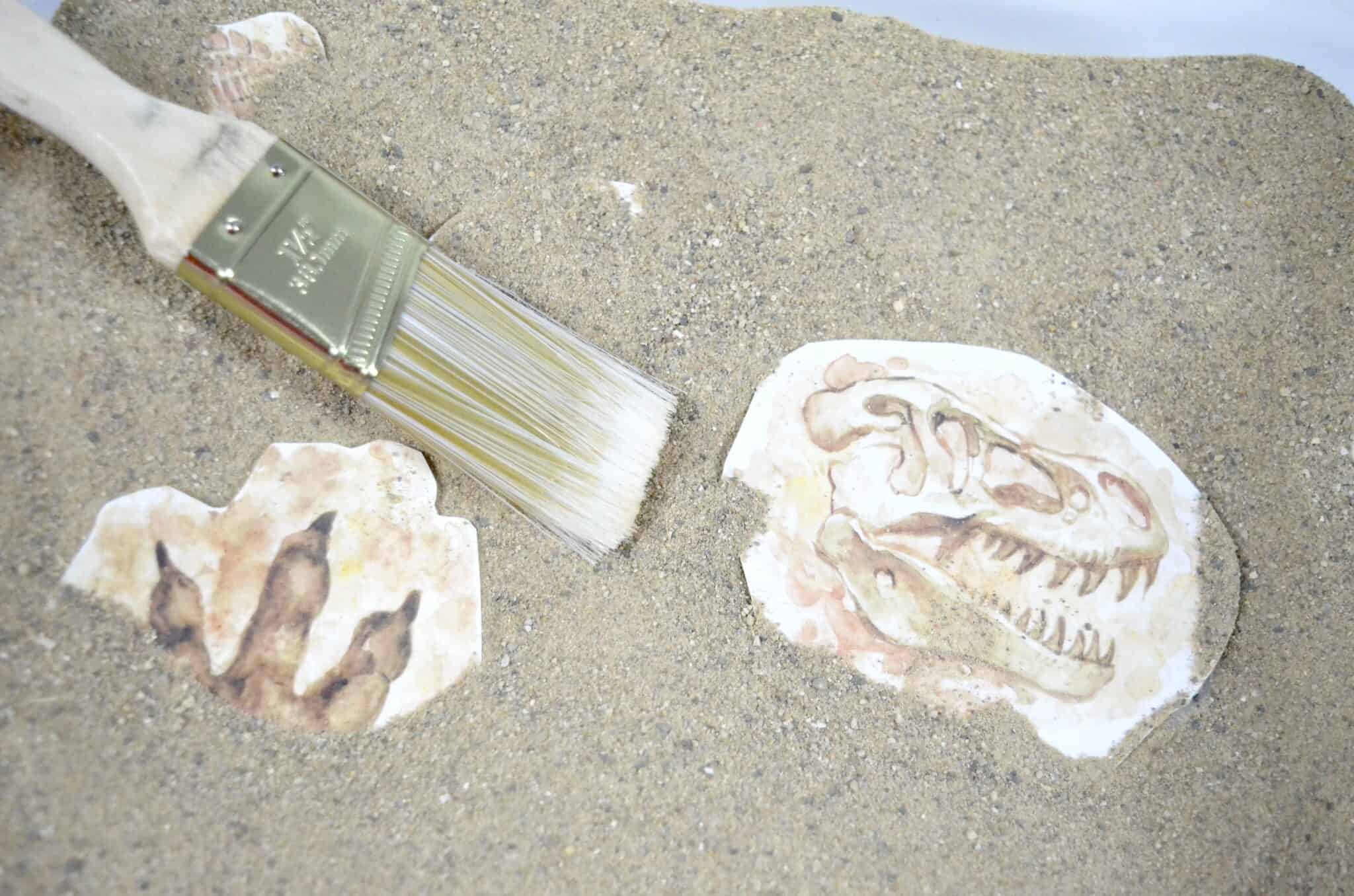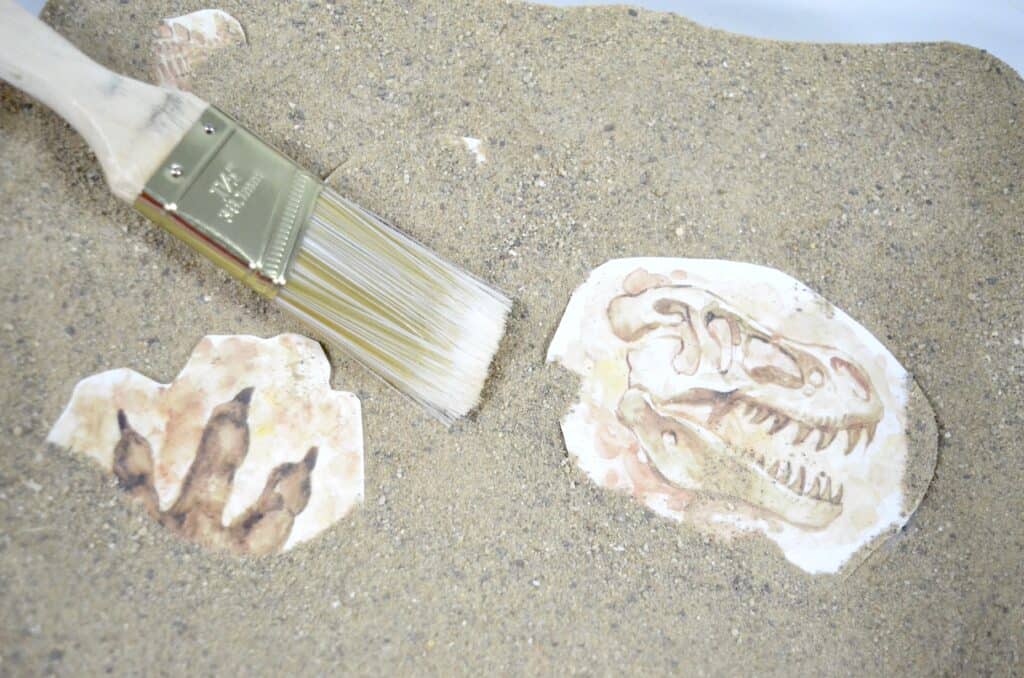 One thing to keep in mind though is that if you are burying one large dinosaur fossil to fit your entire sensory bin size, your kids will not be able to completely "dig" out the fossil without removing it from the sand as they will need to keep pushing the sand around inside the tray instead of actually removing it from the fossil surface.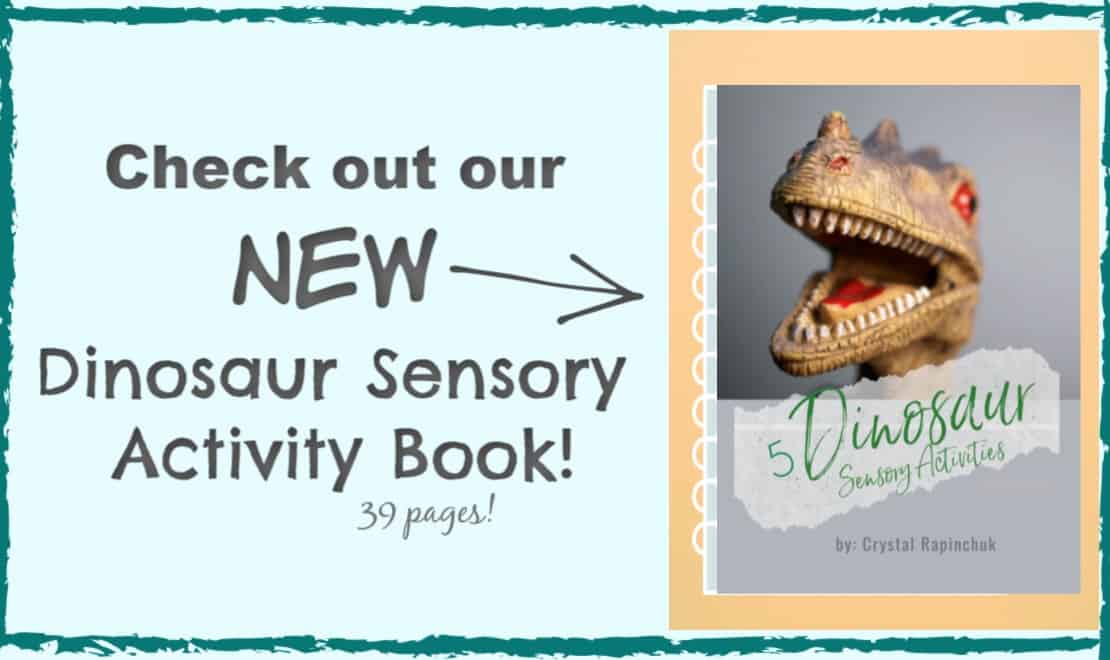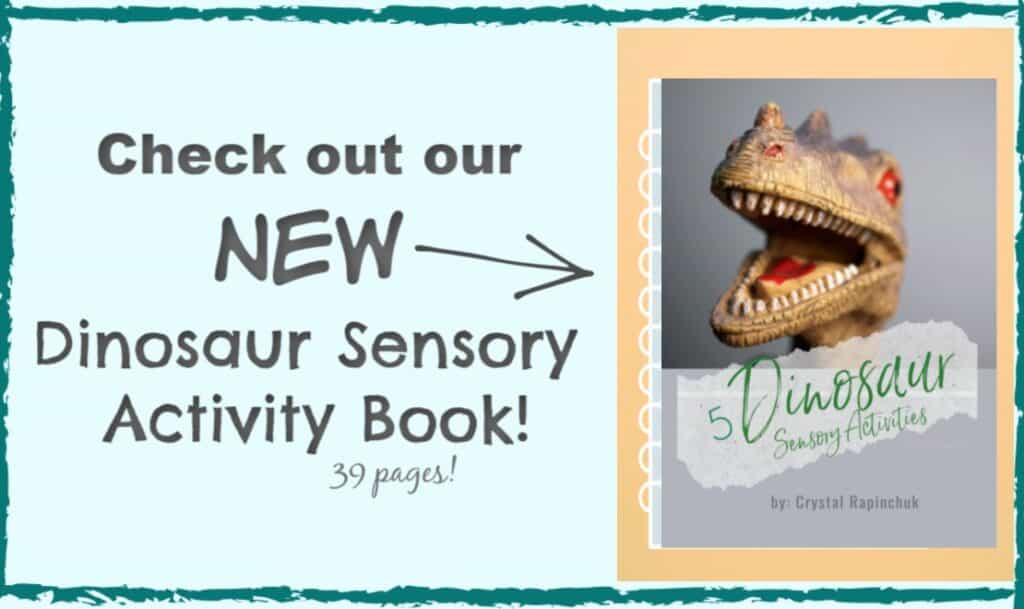 Other Dinosaur Activities: