Make Your Own Spider and Web Craft
This post may contain affiliate links, view our disclosure policy for details.
Easy Spider Web Craft
Materials Needed:
Elmer's Glue Stick
1 white paper plate
1 pom pom ball
1 pipe cleaner
string
scissors
Craft Directions:
Isn't that spider cute?! Pick out a pom pom ball that you want as your spider's body, and thread a pipe cleaner through the middle of it. Fold each side of the pipe cleaner up to form 4 legs on each side. Use your Elmer's glue stick to attach the googly eyes onto the pom pom ball. Now your spider is done.
Next cut 1/2 inch slits around the edges of the plate- randomly. It should NOT be symmetrical. Take your string and form a web on the plate by pulling the string through the slits on the side in any random order you wish. (see picture above) Use your Elmer's glue stick to attach the spider in the web plate!
If your kids are a little older you can also teach them how to collect their own spiderwebs! Look for a spider web with no spider in it, spray paint it black, and then lightly lay it onto a piece of white paper or poster board!  You can later spray it with a light coating of hairspray to assure that it will stay attached. Here are some photos of my spider repertoire: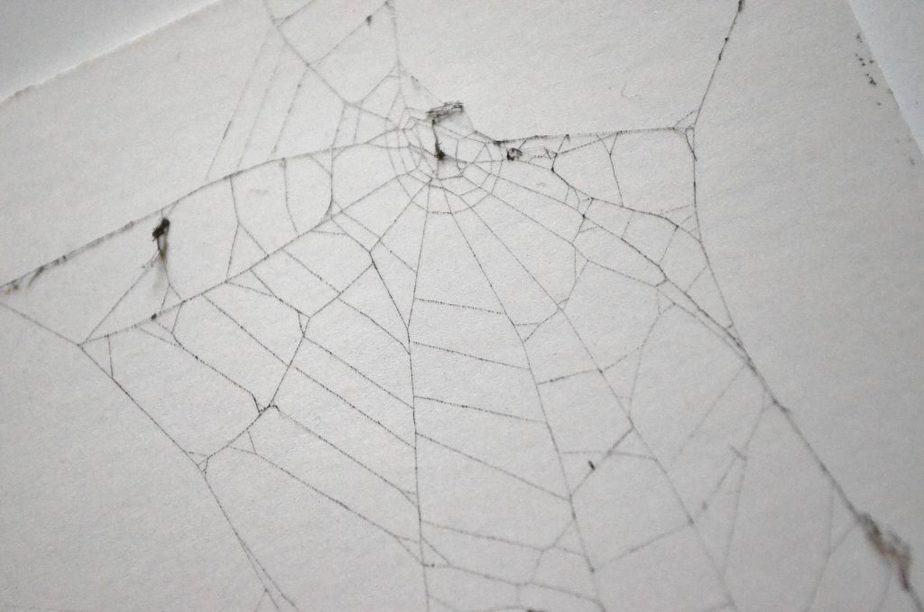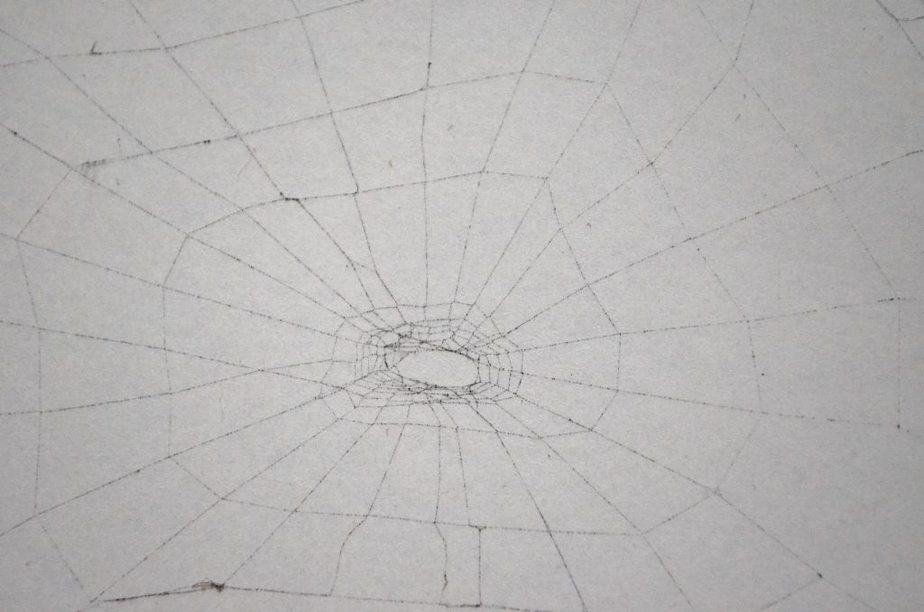 Spider Food Web Diagram Idea: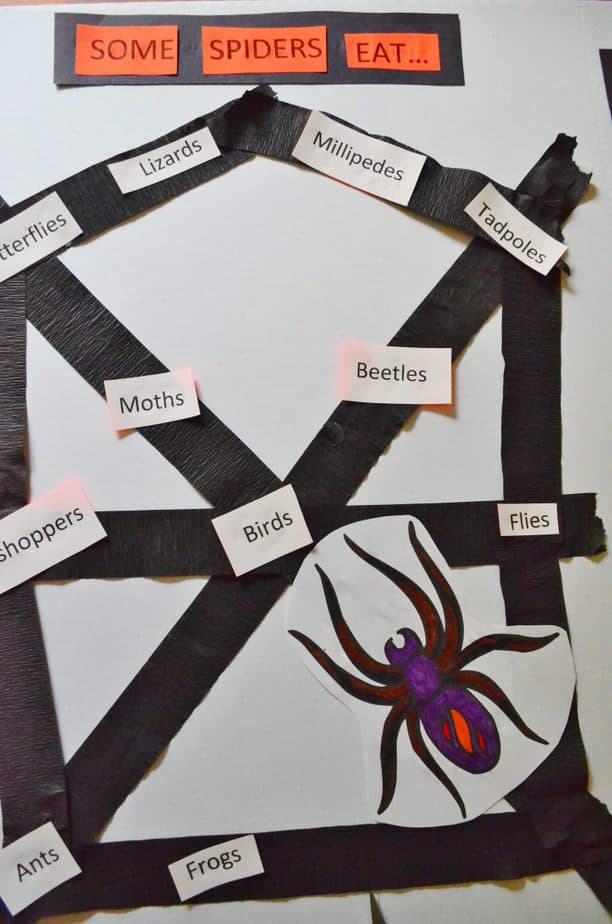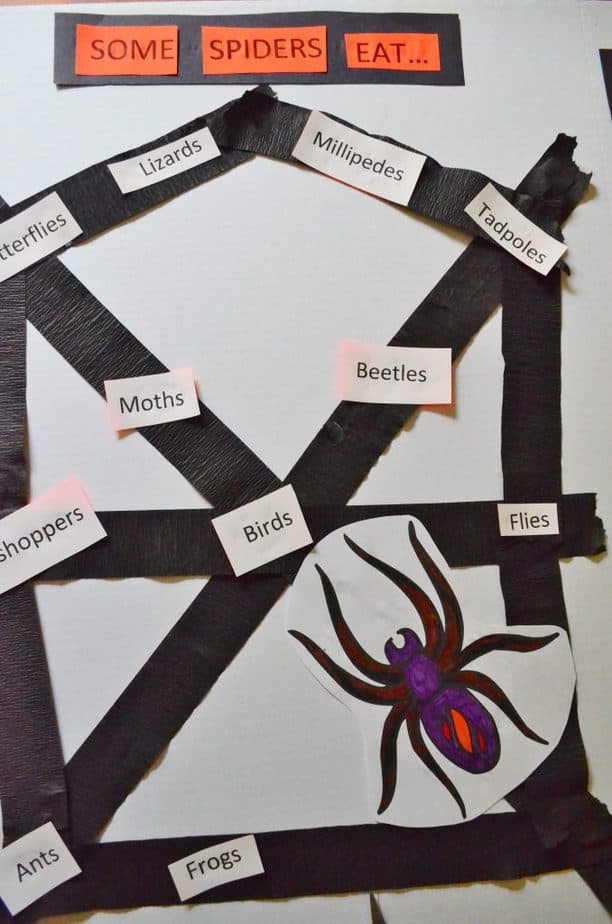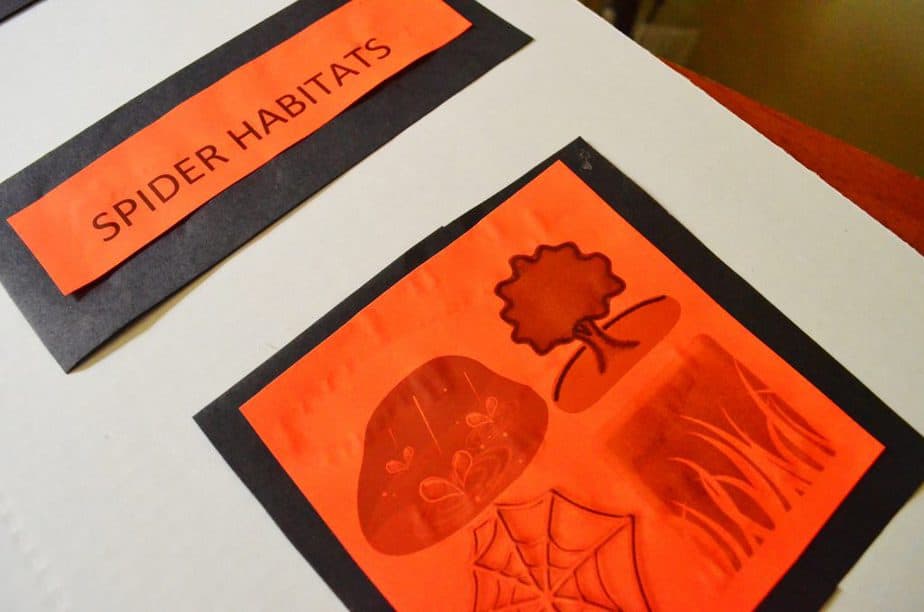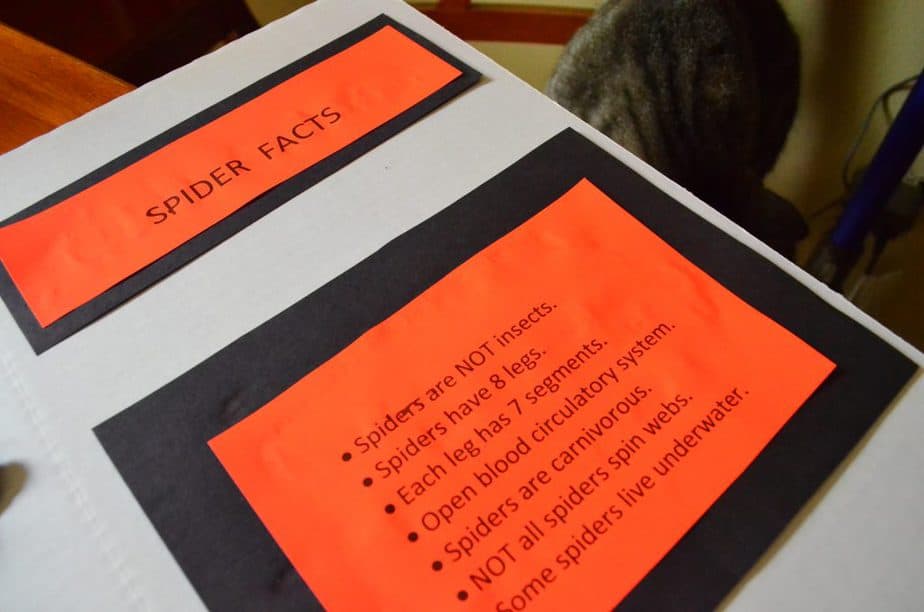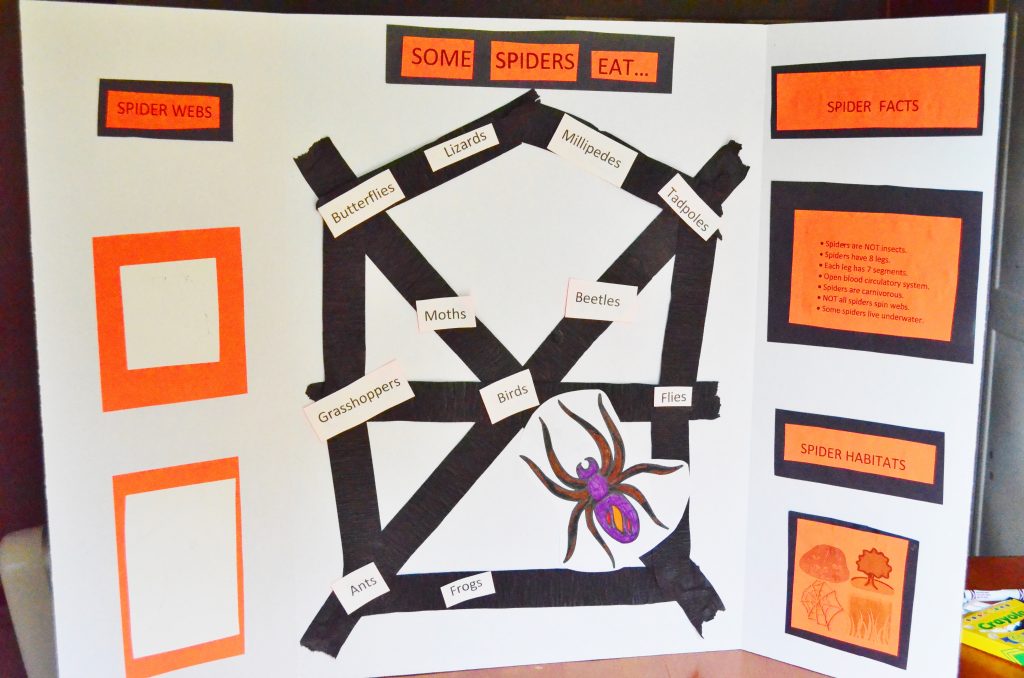 Share with your friends!