Spark Your Child's Imagination with Playmobile
This post may contain affiliate links, view our disclosure policy for details.
My daughter has been through many phases during her life so far but one phase has never left her heart – animal care! Every year I look for pretend play animal care sets. She has such a sweet heart to care for animals of all kinds! I'm always looking for good quality interactive animal care sets for her to play with and model a caretaker role in.
She's been in love with her Horseback Riding Lessons play set by PLAYMOBILE – they sent us all of the toys featured in this post – although they actually have quite a few horse play sets! This set is SO cool and highly interactive with plenty of pieces to move around and care for the ponies! PLAYMOBIL also sent us the Pony Wagon and Icelandic Ponies with Foals as well.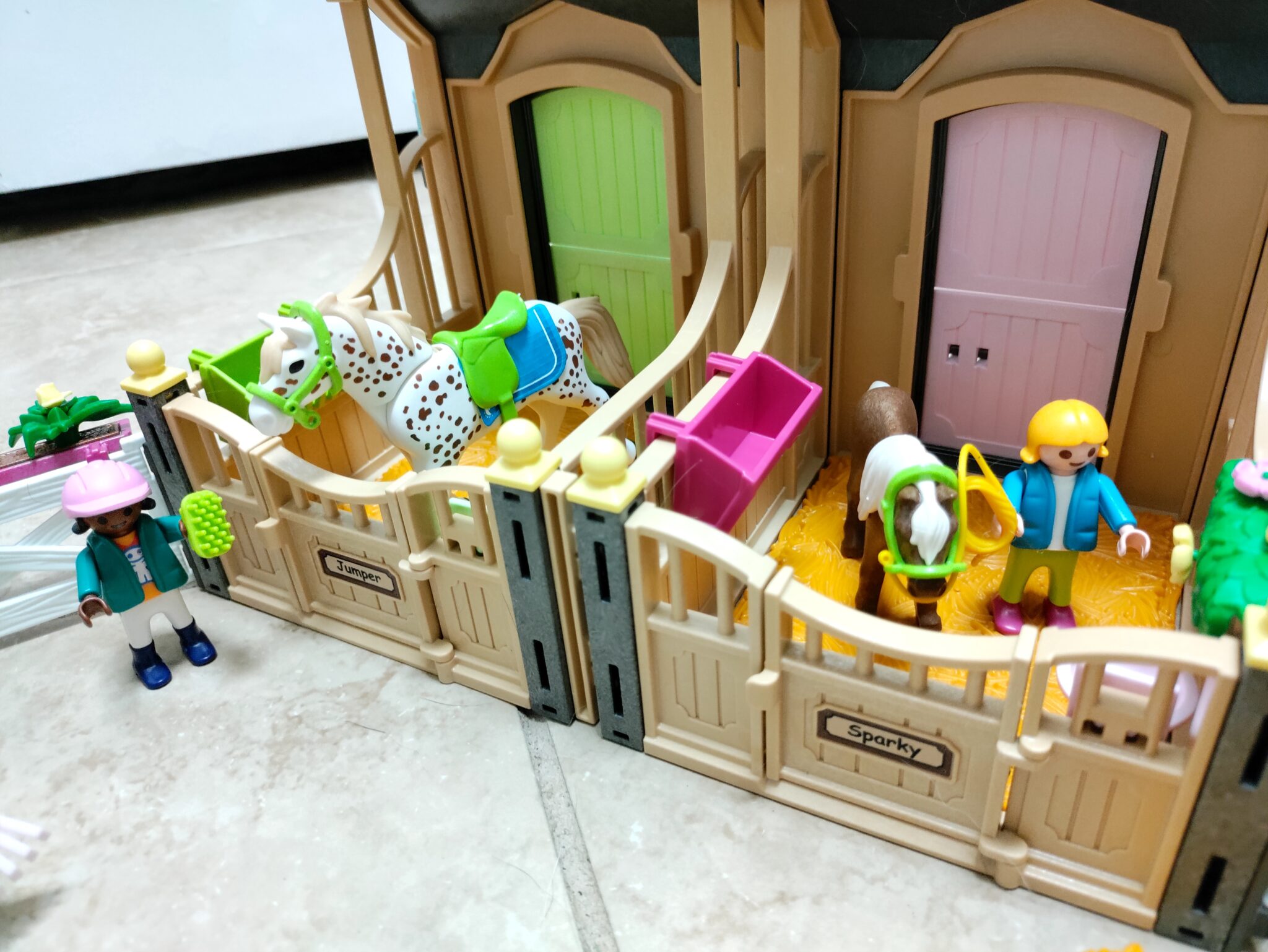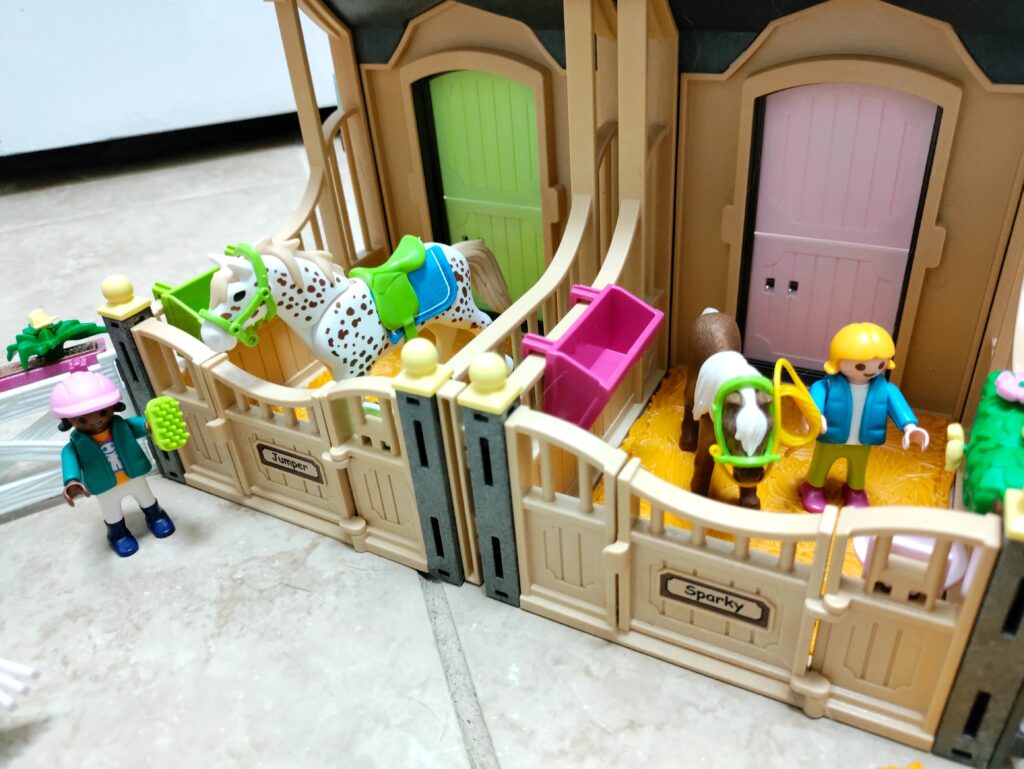 The stable was really easy for my 7 year old to build with me! To be honest she probably could have easily built it on her own. The stable doors and gates all work too! It's truly like a real-life stable! There are additional pieces included for brushing, horse leads, horse saddles and blankets, buckets, hay troughs, and more!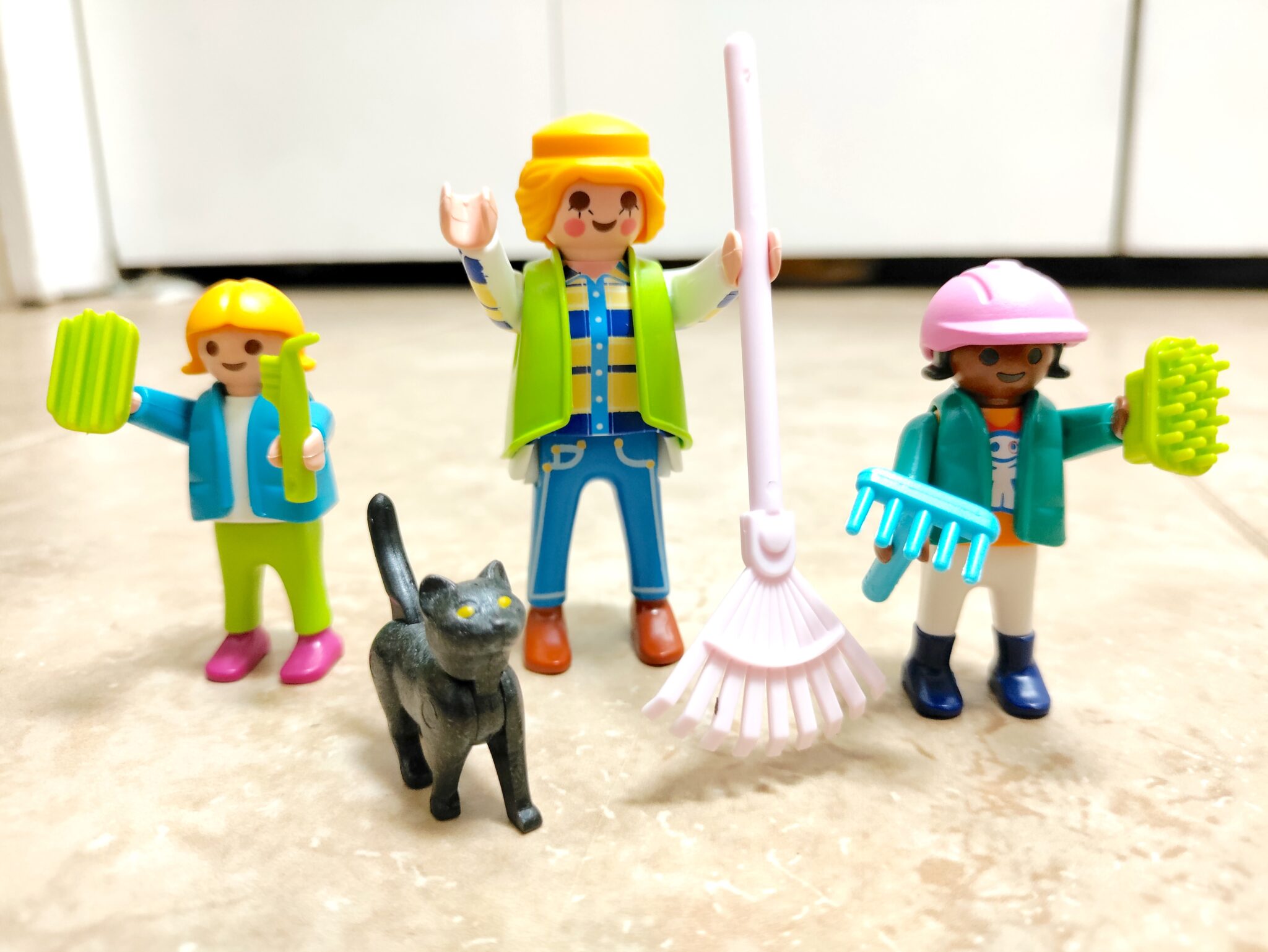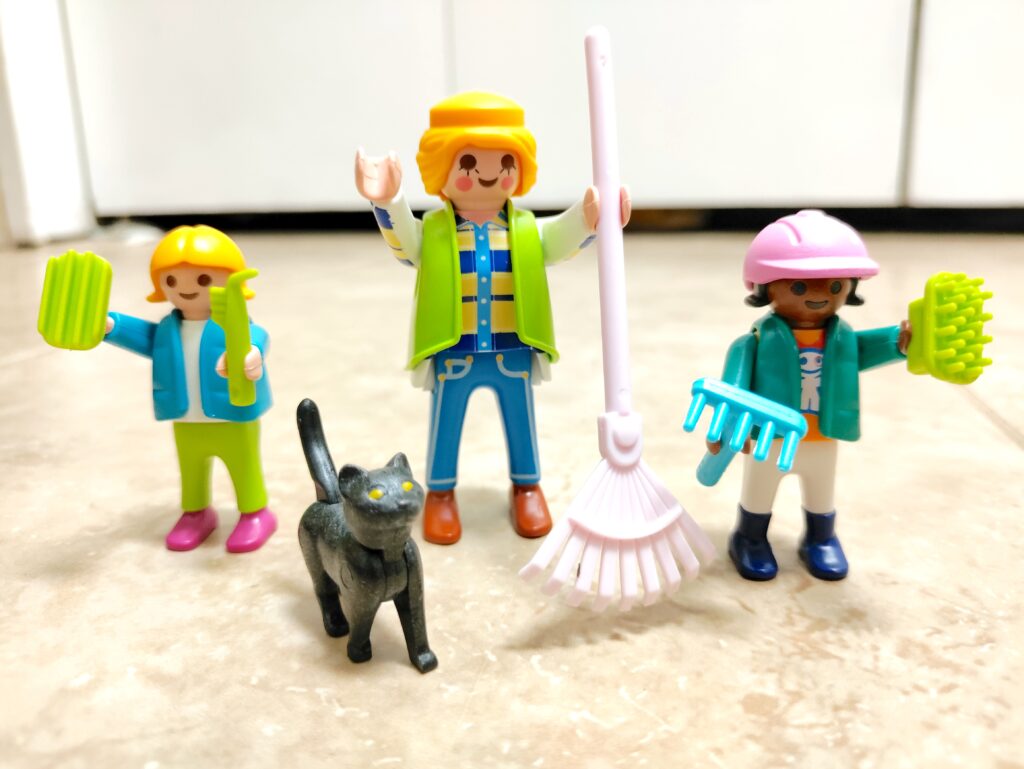 They can even "muck" out the horse stalls and play with a farm cat! Many of the characters also have hats they can wear. My daughter jumped right into playing without hesitation. It seemed to have everything she felt she needed to begin playing!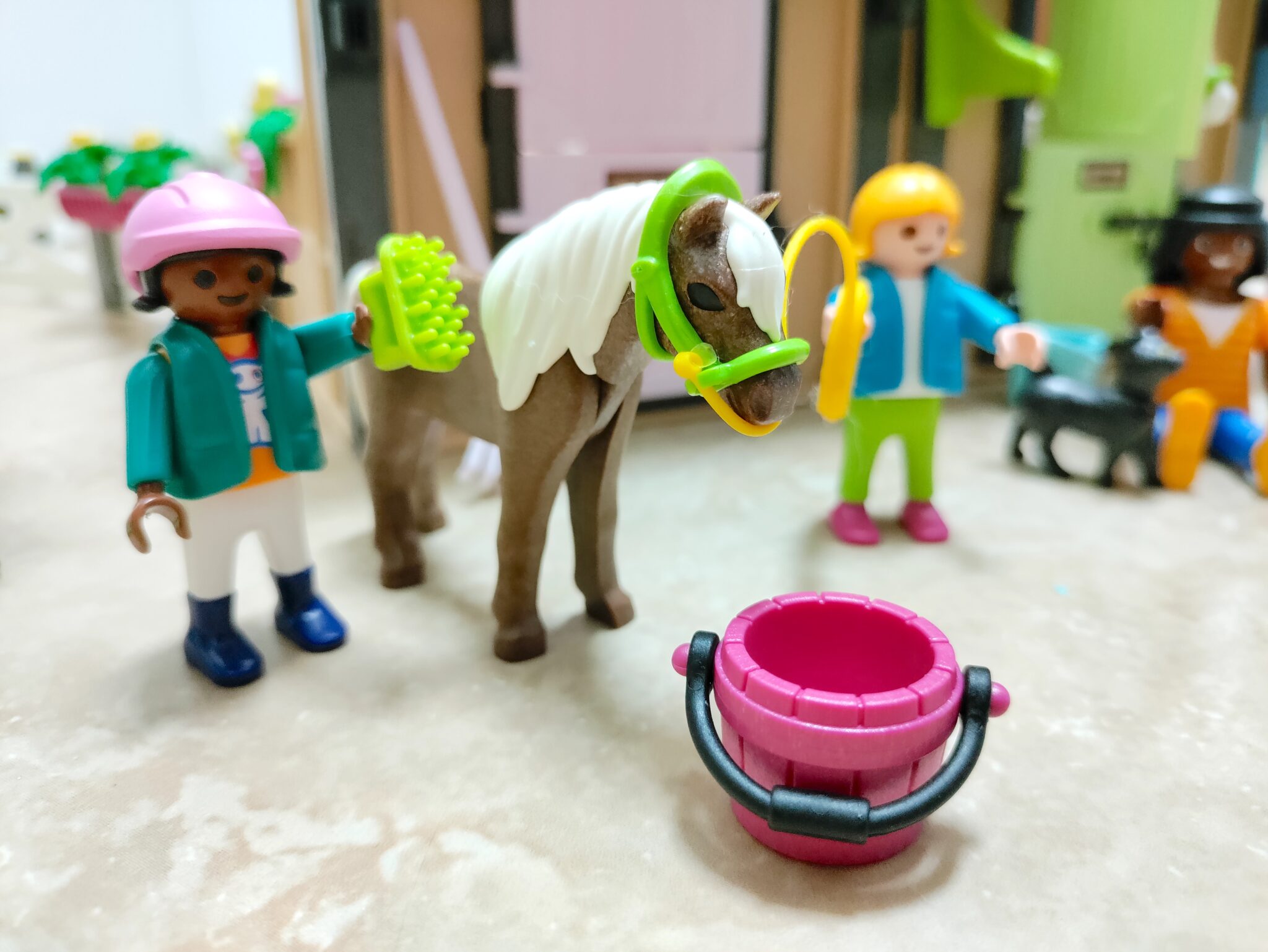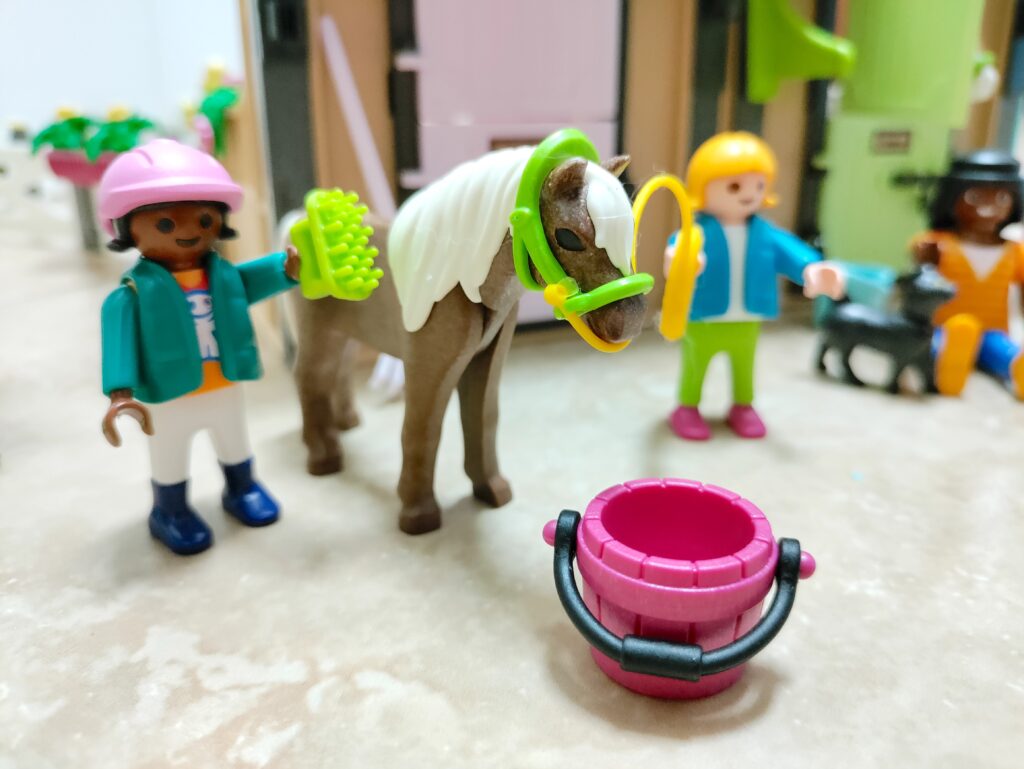 The characters and all included accessories work really well. Hands hold brushes and ropes without dropping them.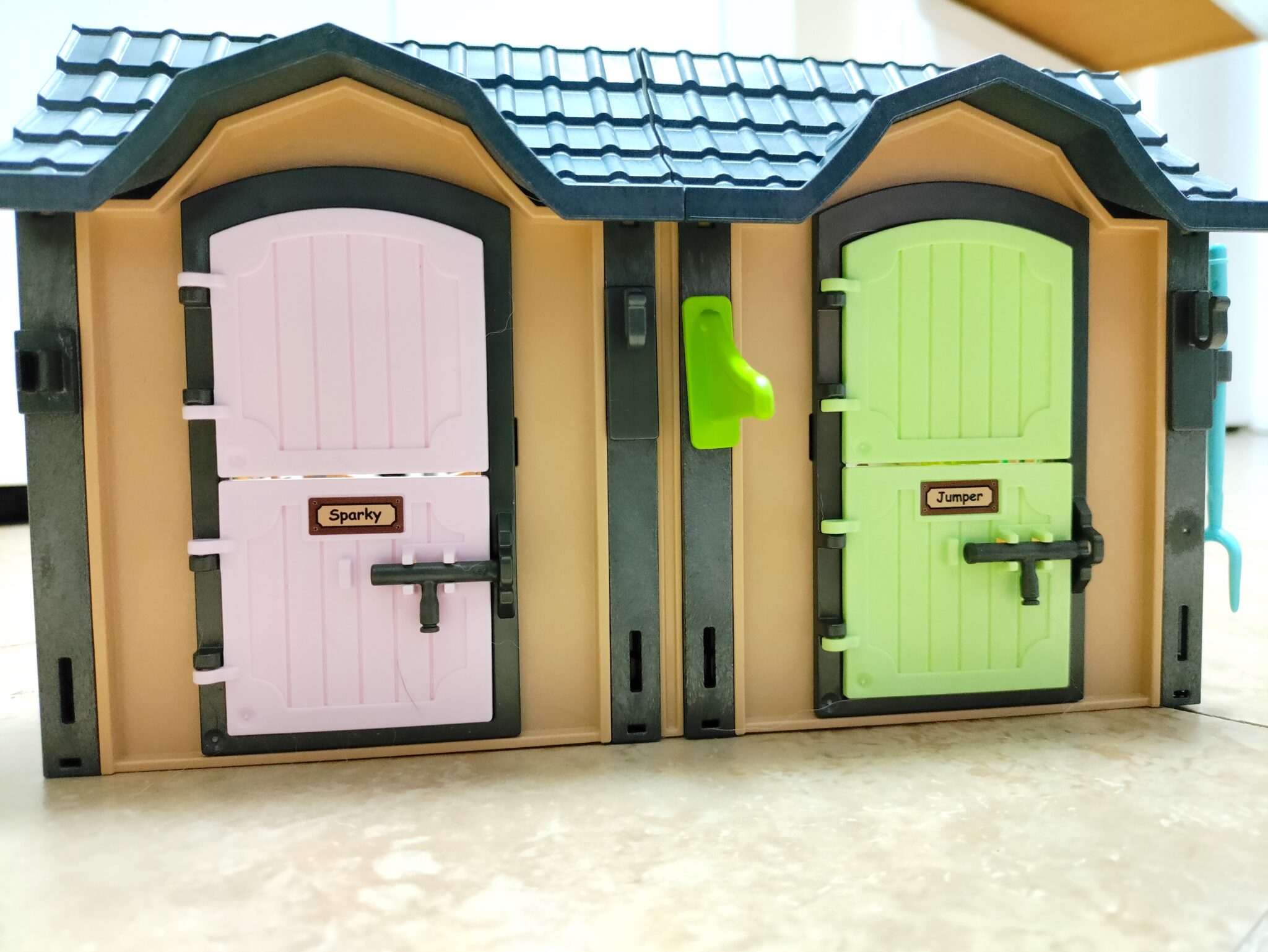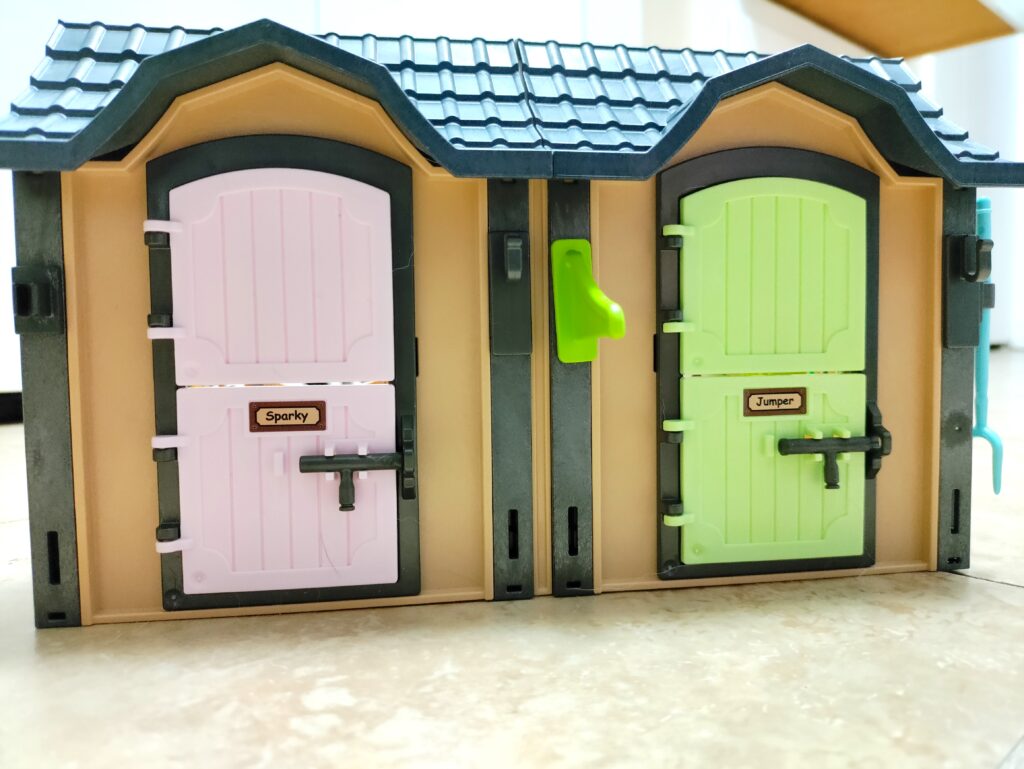 Check out the details here! Each paddock has the horses' name. And the locking door mechanism works too!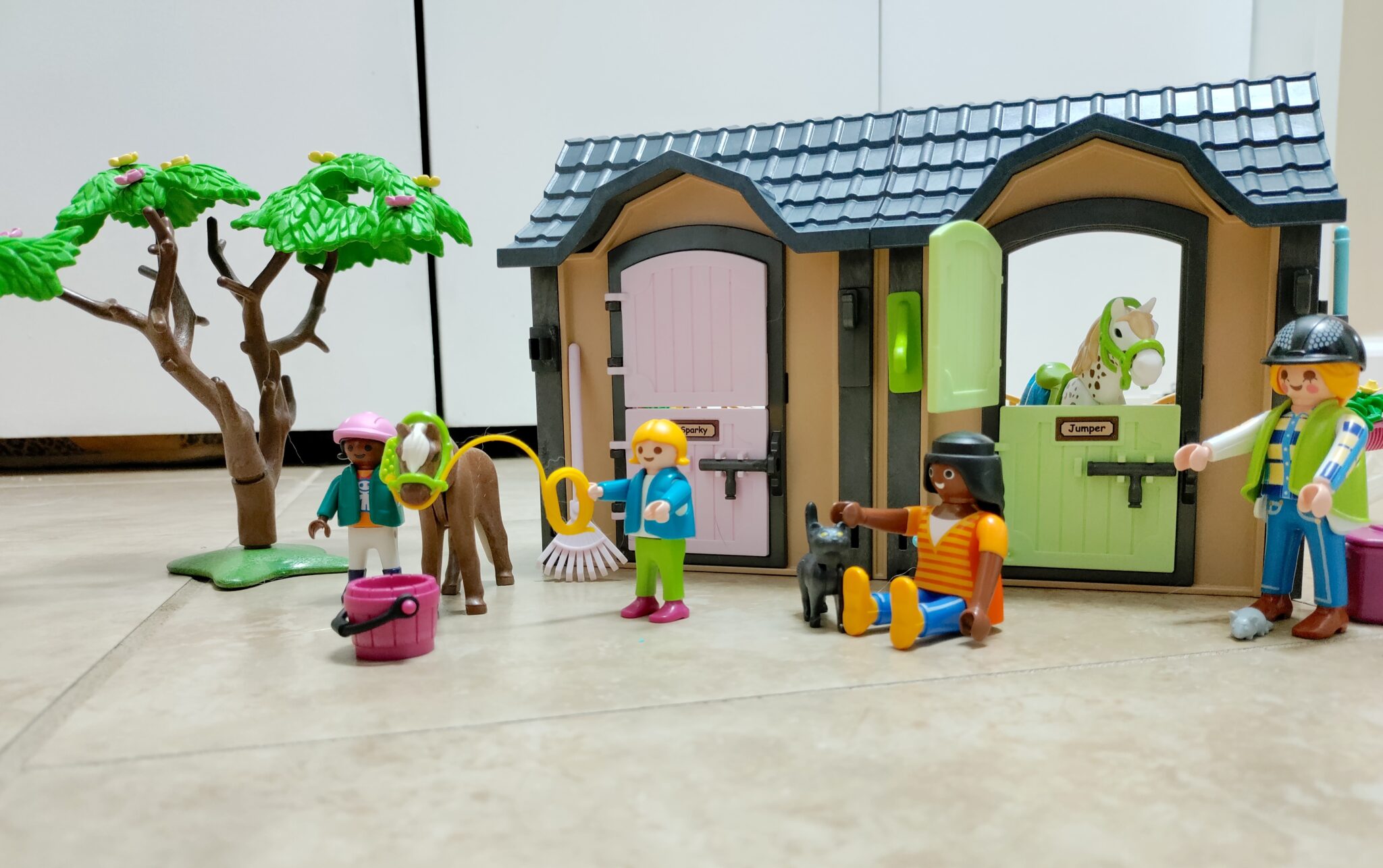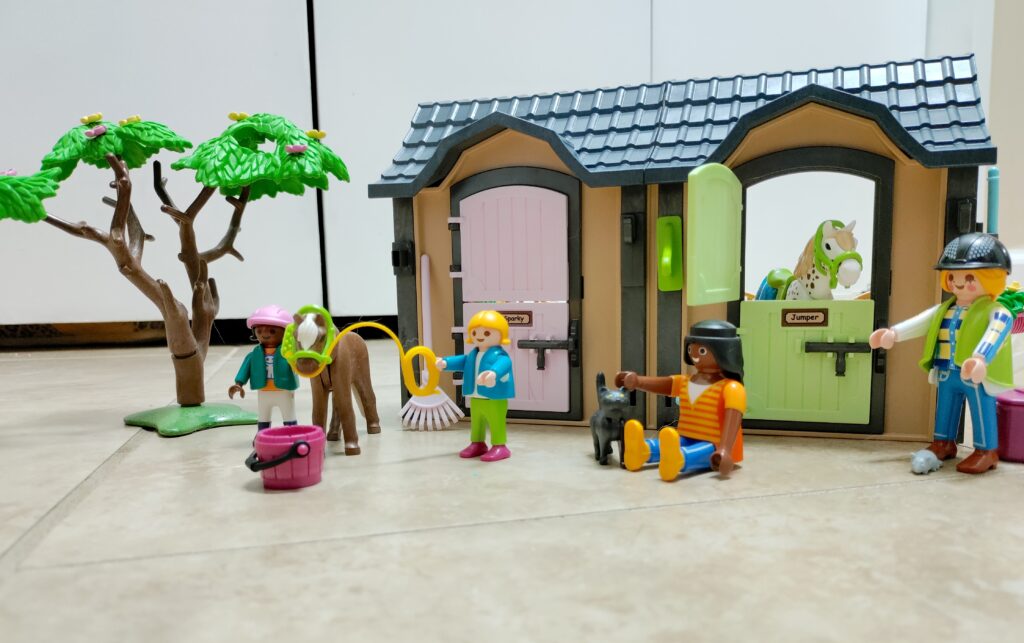 I absolutely loved the unique tree that was included. There are plenty of small flower pieces for the tree, bushes and plants to complete the scene.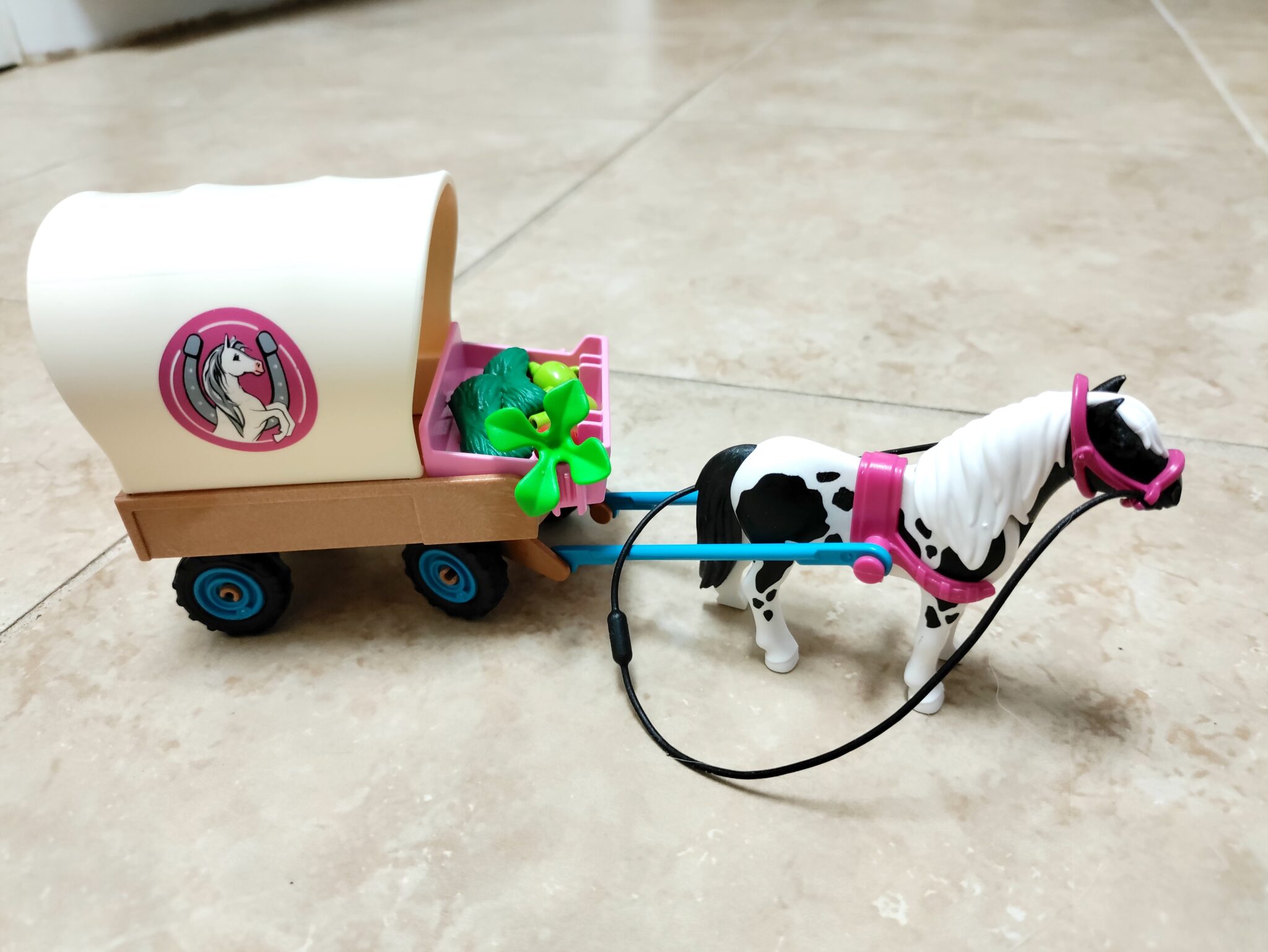 This is the Playmobile Pony Wagon. It was a fun extra piece to "pass through" the country area where my daughter set her stable up! It even has a little basket with food inside to use for a farmer's market!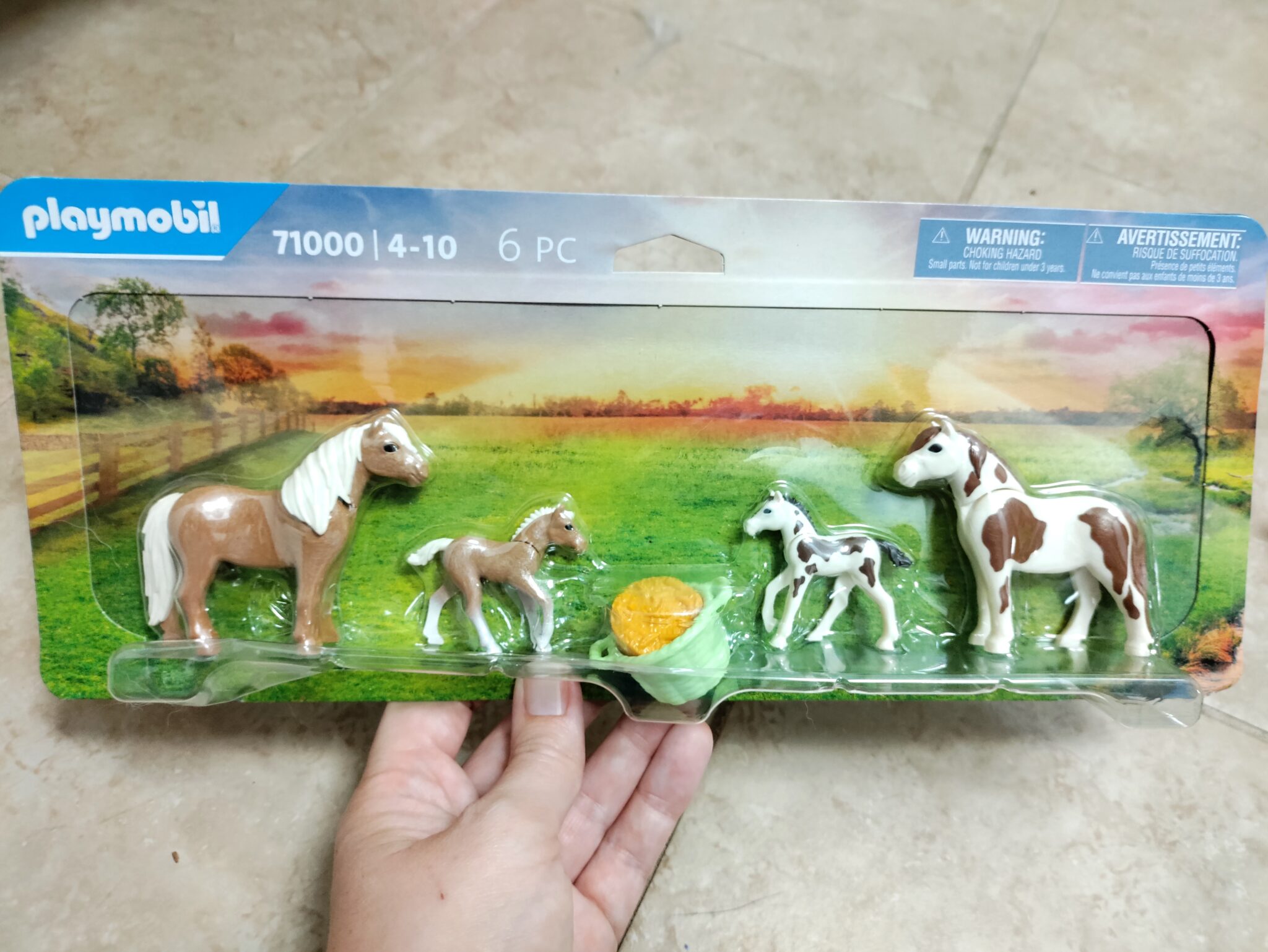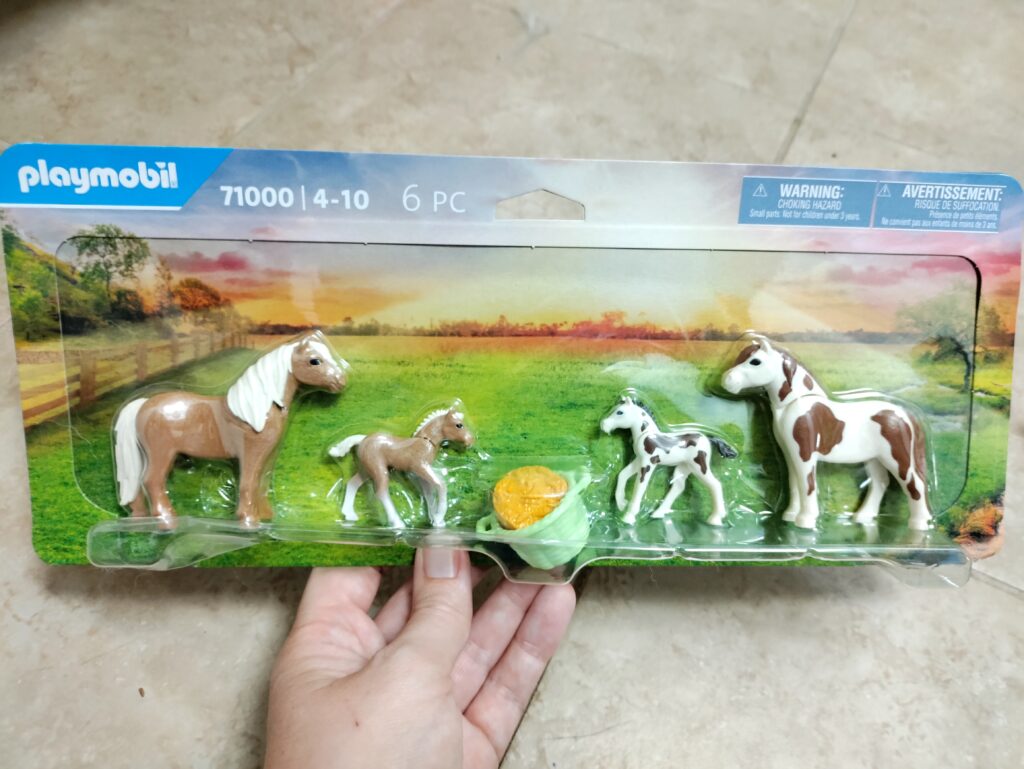 We also received this Icelandic Ponies with Foals set – the baby ponies are SO adorable! They were my daughters favorite, aside from the stable of course!
All of the pieces are incredibly sturdy and easily stored in a large tub for play later. We have several other Playmobile sets and like to put them all out on our dining room table occasionally so that she can use all of her sets together like one big village!
I definitely wish I had started using Playmobile pretend play sets when my boys were little because they have so many accessories and are great for encouraging interactive imaginative play!