President Lincoln & Washington Toilet Paper Tube Craft for Kids
This post may contain affiliate links, view our disclosure policy for details.
These Abraham Lincoln & George Washington toilet paper tubes for President's Day turned out SO cute! It is one of my favorite holidays to enjoy with my kids simply because there is SO much that can be taught during this time!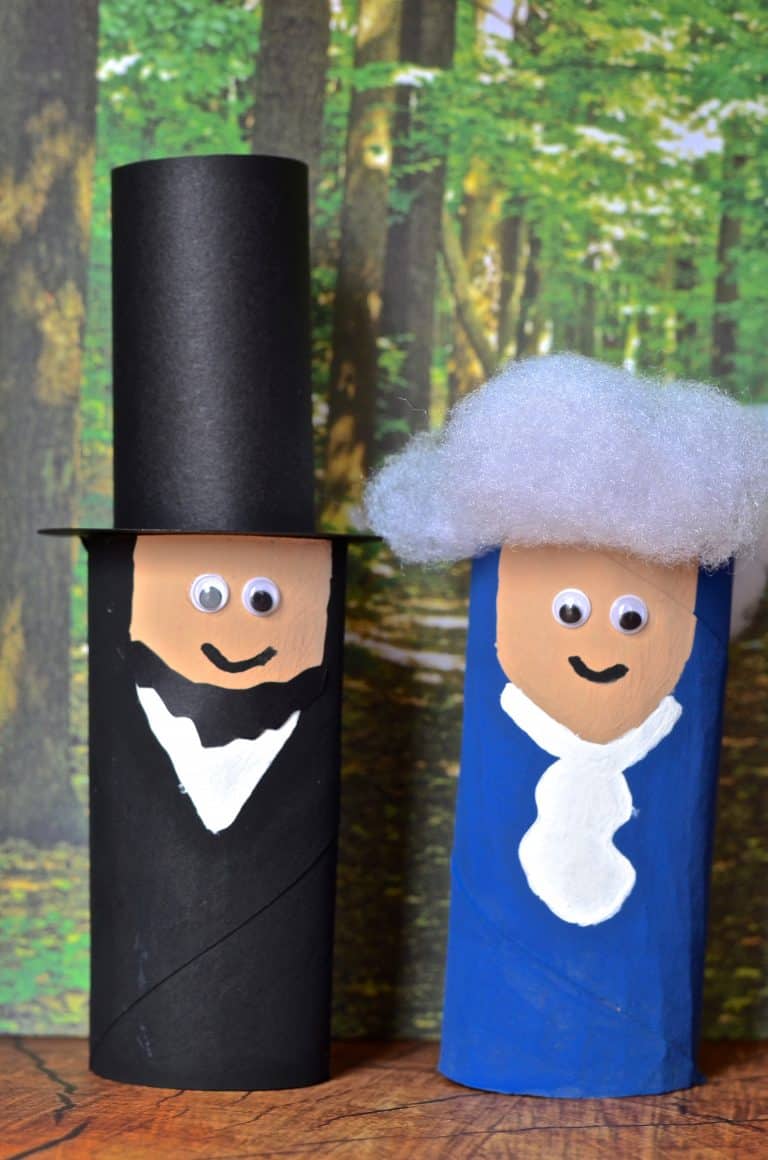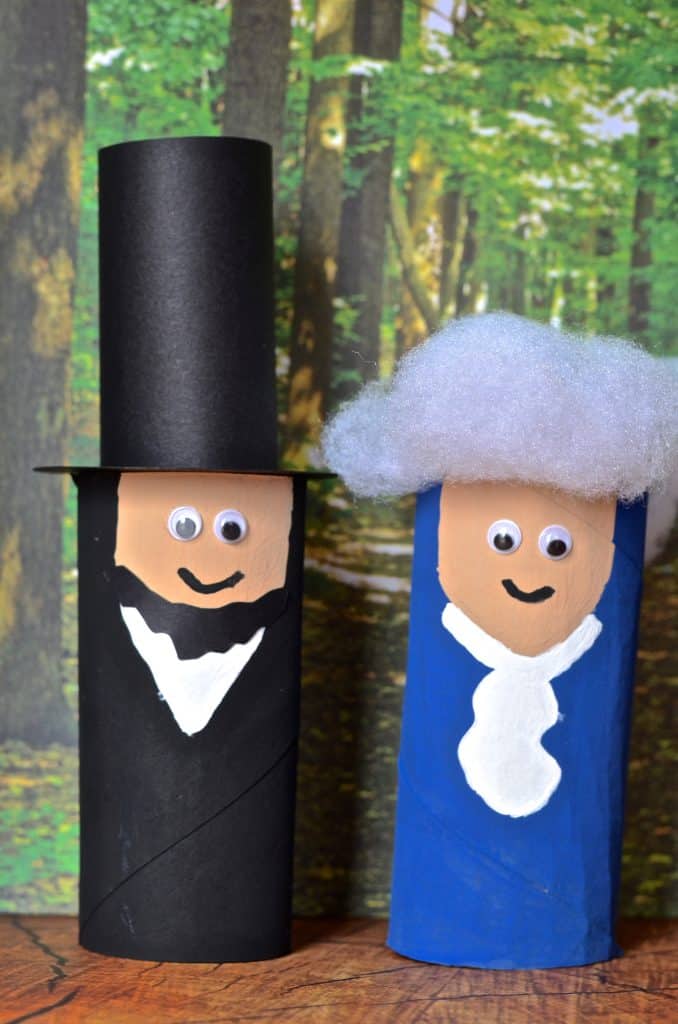 Think about it – over 40 presidential terms to learn about and celebrate in ONE day! Ok, pretty impossible, but there's a never ending amount of crafts for kids and free president's printables out there! (Check out our awesome presidential printables for free here!)
Most of the time we start with George Washington and Abraham Lincoln as they are the popular early presidents to learn about for kids. Below I will show you step by step how we created our presidents toilet paper tube crafts for these two presidents.
President's Day Toilet Paper Tube Craft Materials: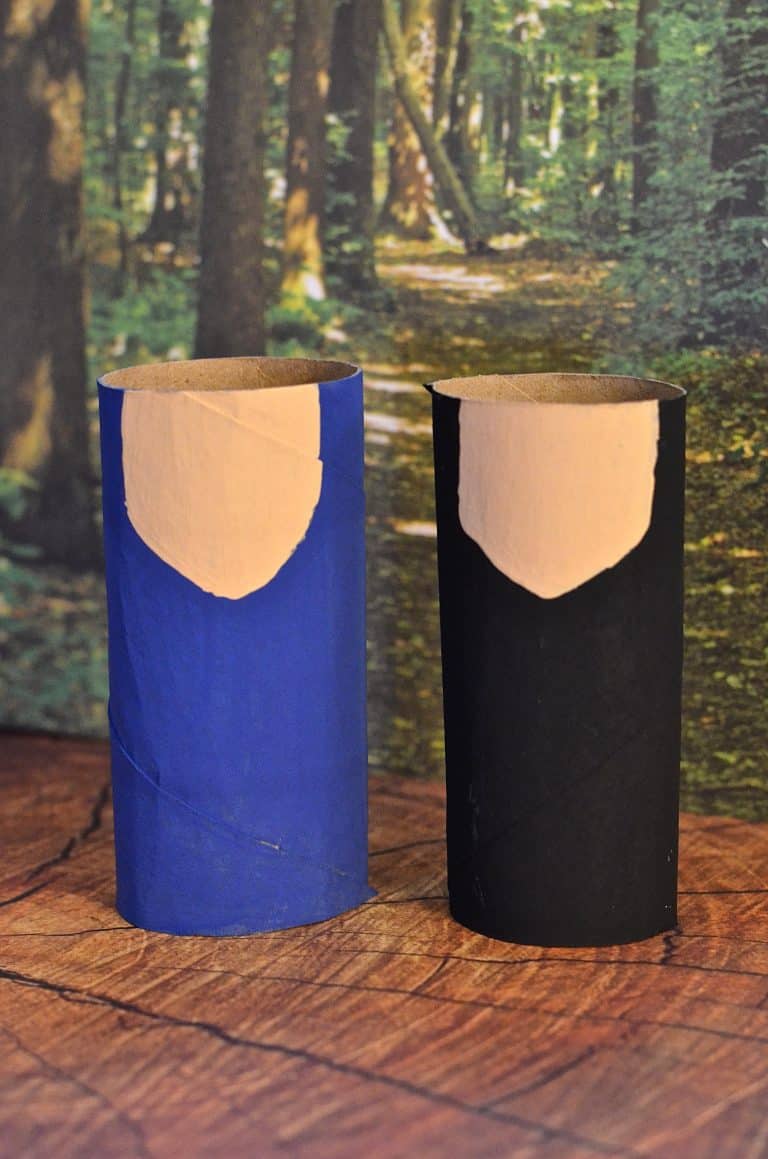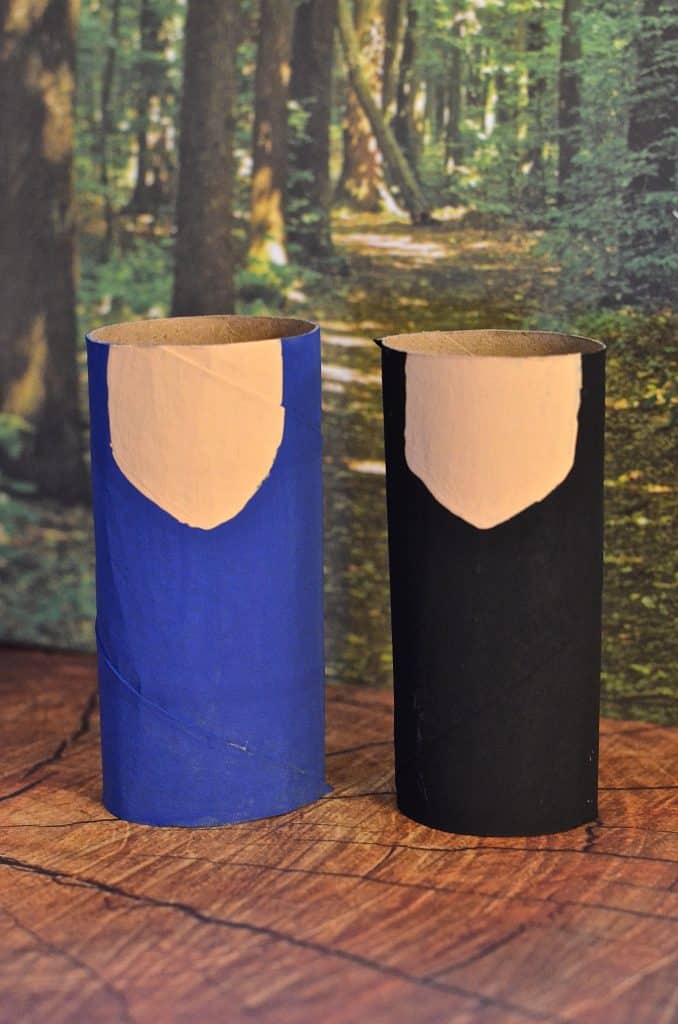 You'll need one toilet paper tube roll for each president. You can also cut a paper towel tube down to size. I used acrylic paints to decorate our presidents with but you can also use construction paper cut to size for less mess and younger hands.
George Washington Toilet Paper Tube Craft:
STEP 1 – Paint your George Washington toilet paper tube ALL dark blue and let dry. Paint your Abraham Lincoln toilet paper tube ALL black and let dry.
STEP 2 – Use a flesh colored paint (or paper) to paint on a face on each president as shown above.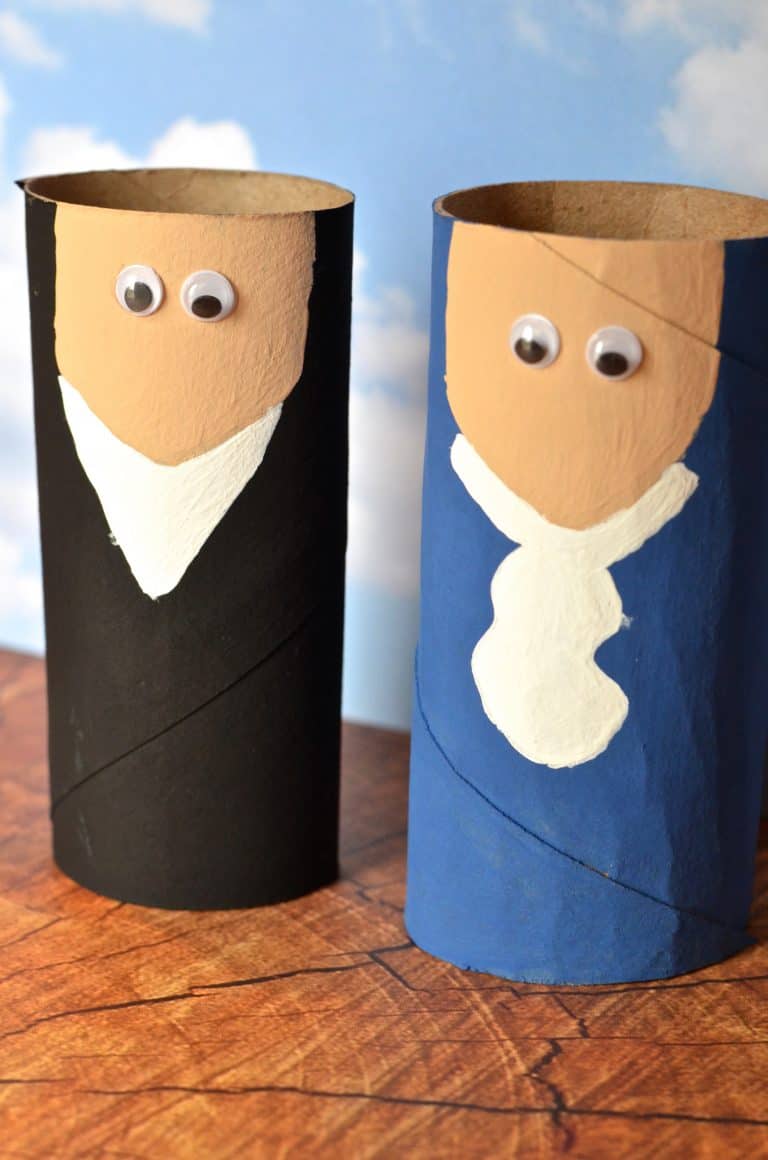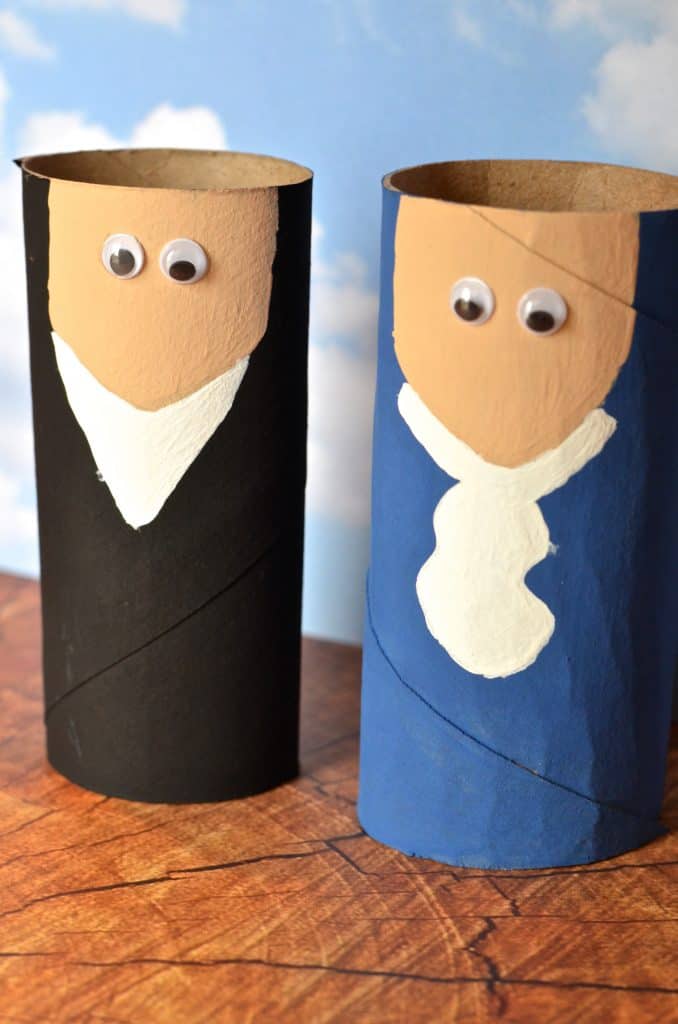 Abraham Lincoln Toilet Paper Tube Craft:
STEP 3 – For your Abraham Lincoln toilet paper tube paint a white "V" under the face for his shirt. For George Washington paint a white collar as you see above with some squiggly lines below filled in to represent the frill on his shirt.
STEP 4 – Using a small dab of glue or glue dots add a pair of mini googly eyes to each president.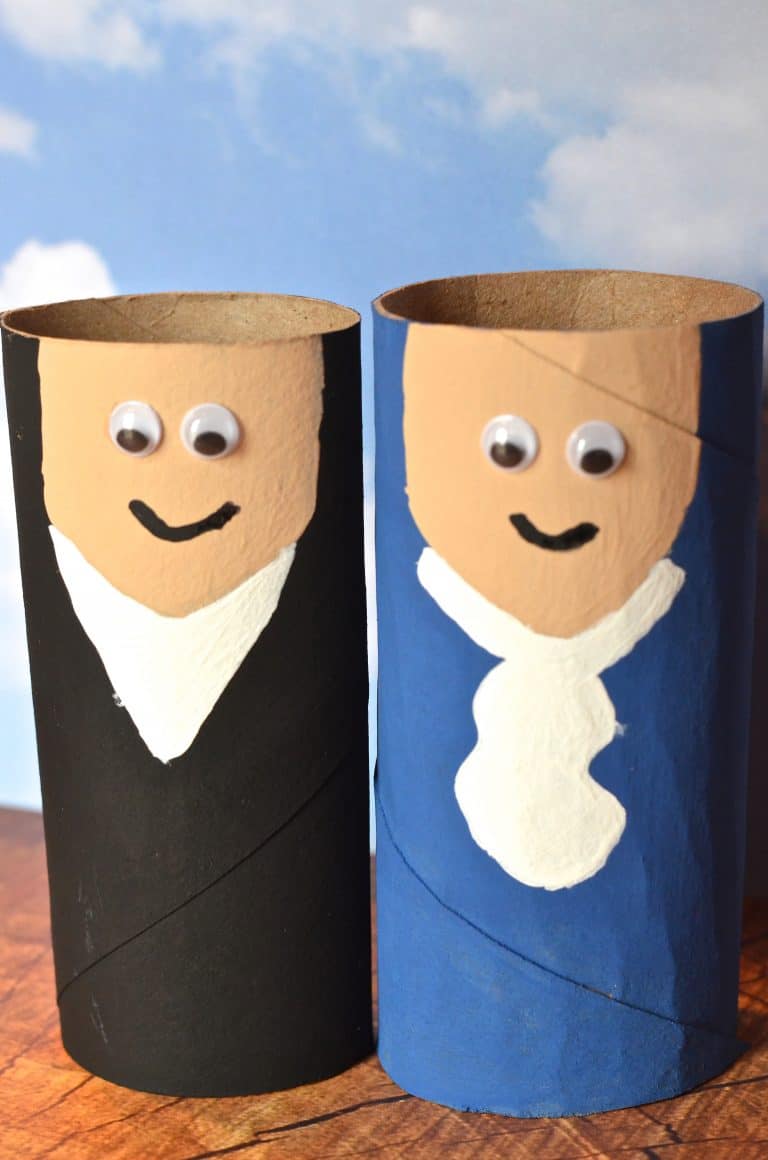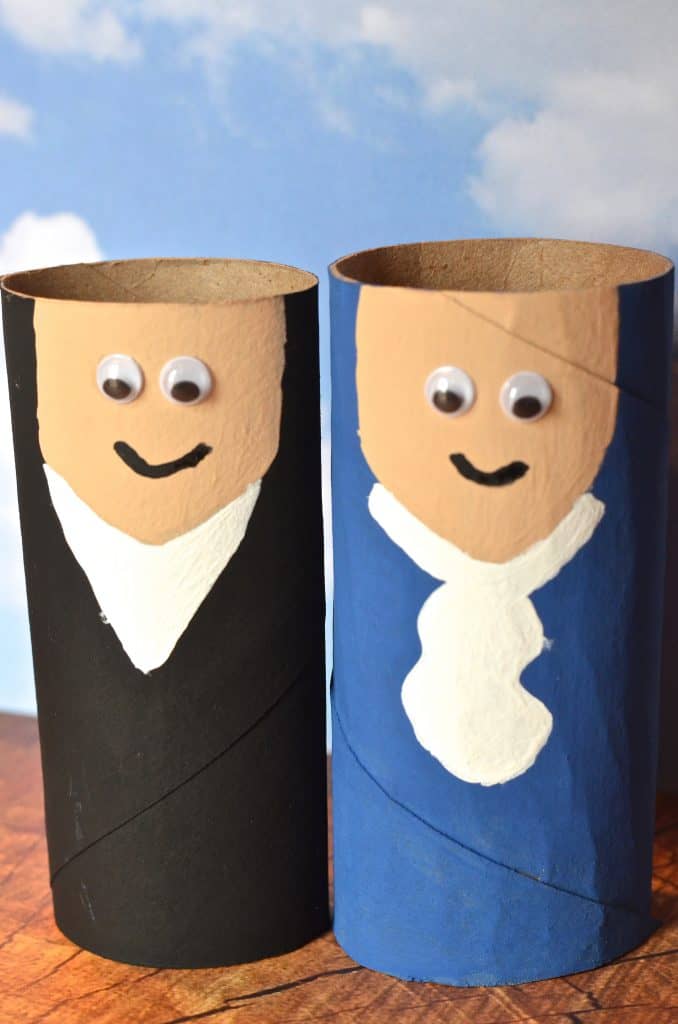 STEP 5 – Paint a thin smile on each president.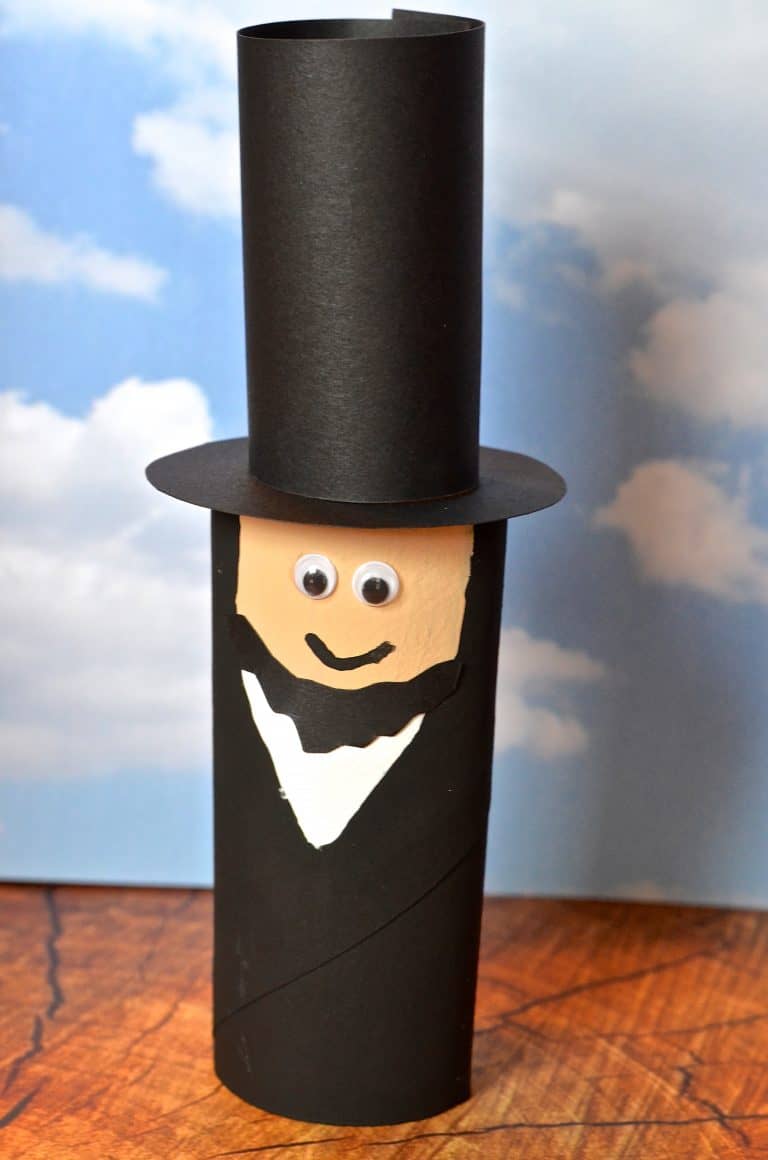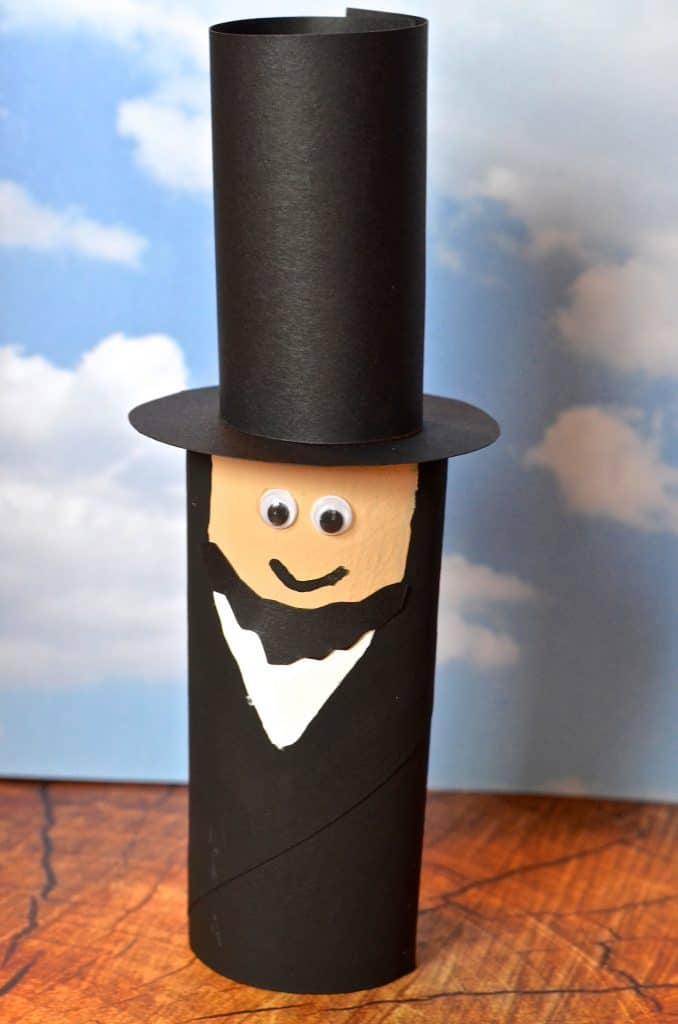 STEP 6 – Accessorize Lincoln! For his beard you can glue on small pieces of yarn or cut a squiggly piece of paper like we did for his beard. For his hat you'll just need one black circle, and a piece of black paper rolled up and taped! Attach the hat together with glue and lay on the top of the toilet paper tube. Now he's complete!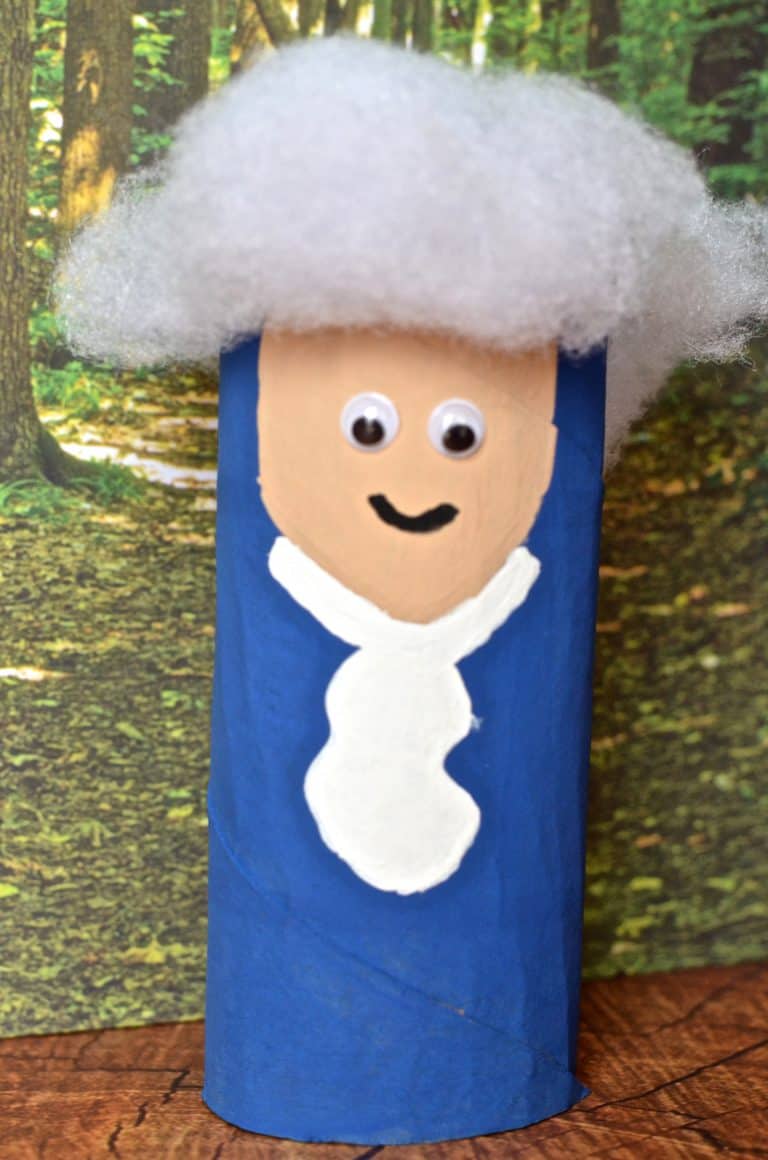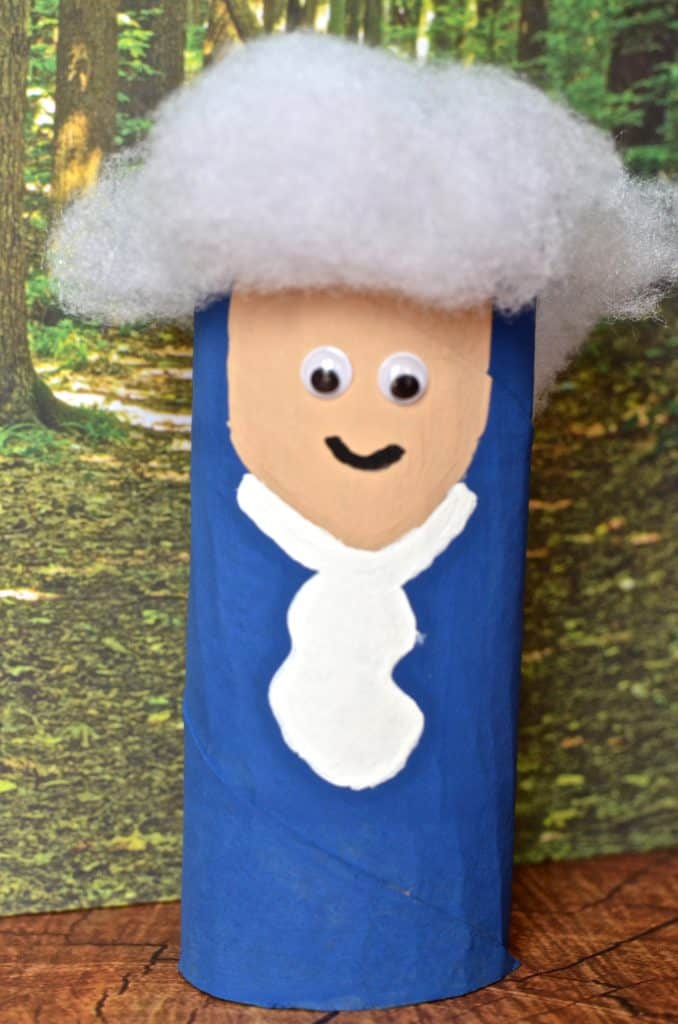 STEP 7 – Accessorize Washington! All he needs is a big wad of cotton stuffing placed inside the top of his "head" and flowing out for his wig!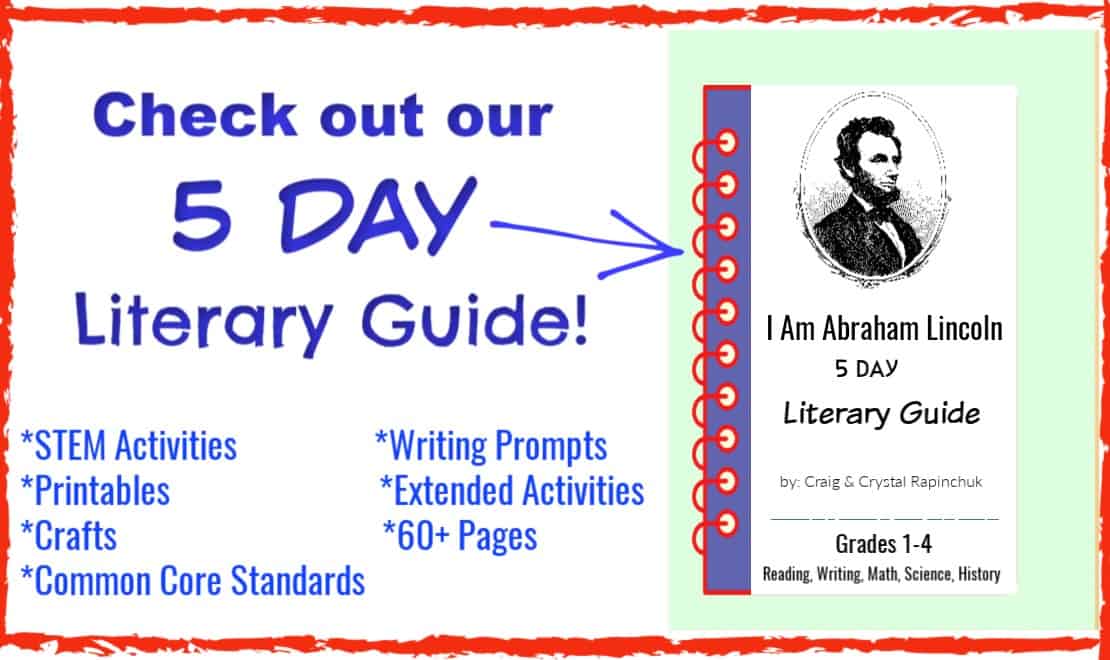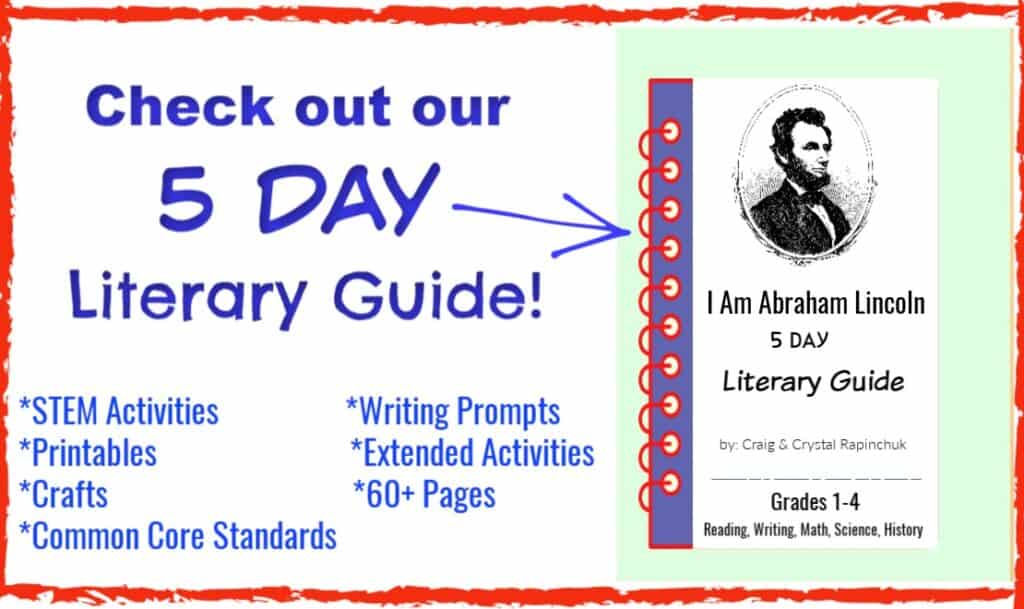 Other GREAT President's Day Resources:
5 Day Abraham Lincoln Unit Study (crafts, snacks, activities!)
3D Lincoln Log Cabin Paper Bag Activity
Red, White & Blue Star Necklace
American Flag Pencil Holder (Soup Can craft)
Lincoln & Washington Coloring Pages
Printable Presidents Bookmarks, Worksheets, Word Games & more
Lincoln on a Stick Penny Puppet
Lincoln Log Cabin Craft Stick craft
American Flag Craft Stick Craft