DIY $2 Dollar Tree Sensory Woven Bucket
This post may contain affiliate links, view our disclosure policy for details.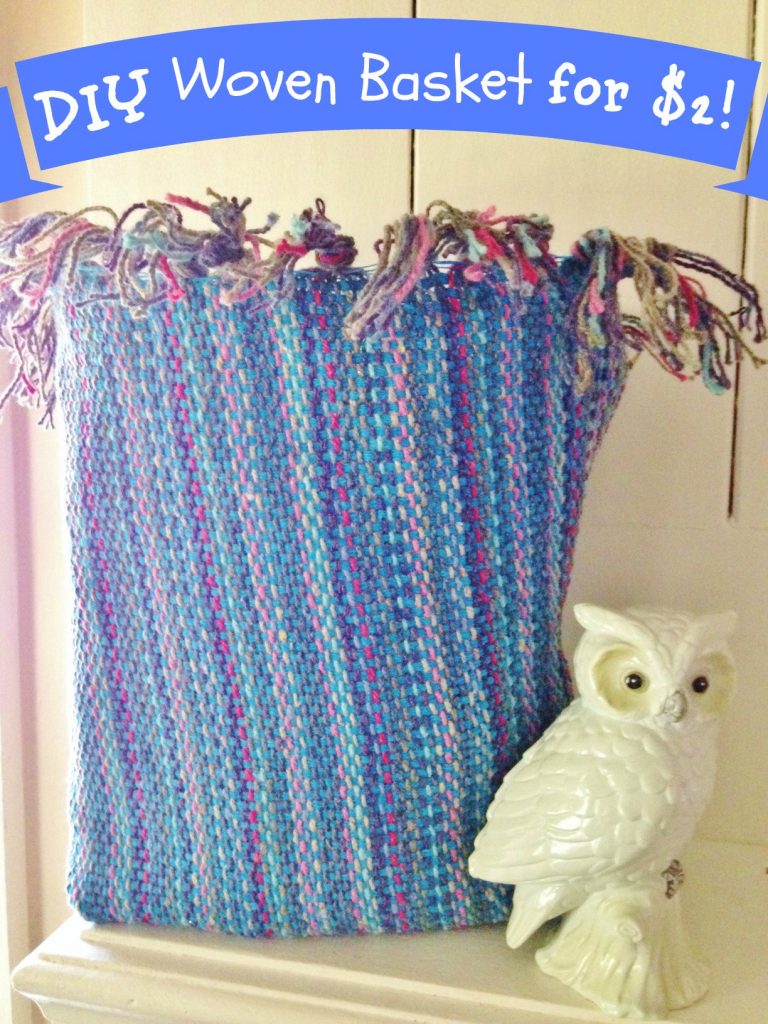 Make this simple DIY rag rug basket perfect for ONLY $2 using dollar store supplies. This can be used for SO many things from sensory activities, storing balls and other games, craft supplies, or other fun ideas for your classroom or playroom!  It also makes a fun and inexpensive gift holder!
Supplies needed:
1 colorful rag rug
Small plastic wastebasket
Hot glue, glue gun
We found all of these items at our local Dollar Tree store. You will find the rugs in a variety of colors. Find a wastebasket that is smaller in size, that if you wrap the rug around it, it will cover. I recommend double checking it in the store just to make sure it fits how you want it to!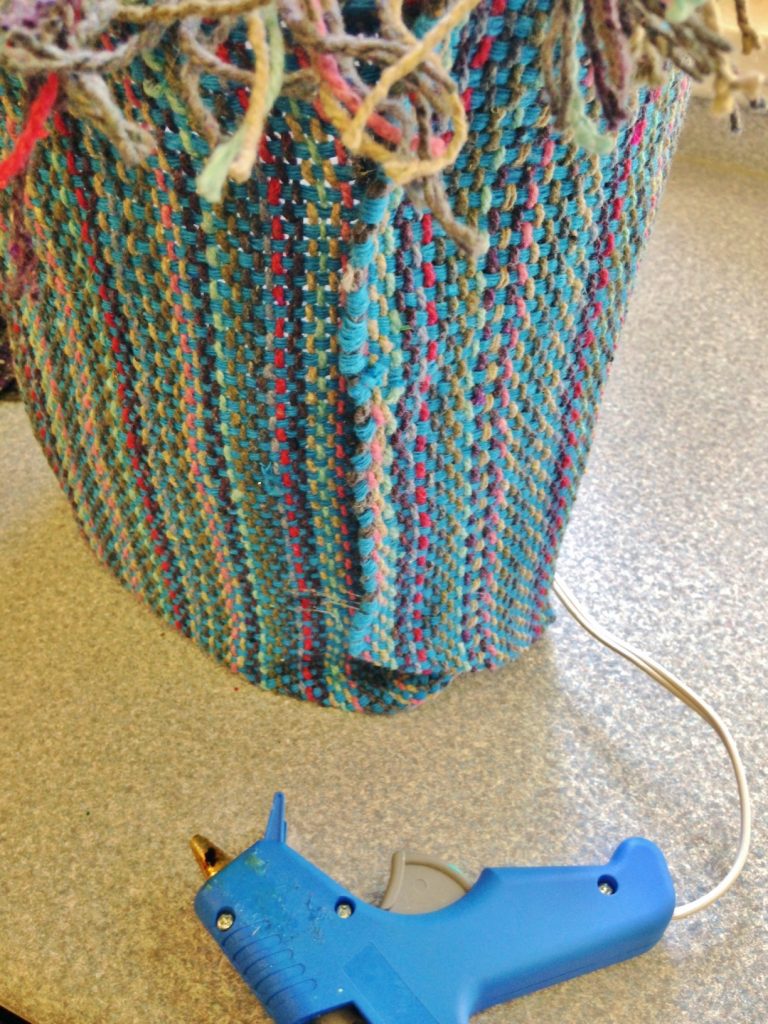 Directions:
1. Begin by laying the rug as flat as possible.
2. Set the wastebasket on top of the rug (upright) and pull the rug up the sides. (you can also lay the bucket on it's side and roll the rug around it)
3. Run a strip of hot glue around the rim of the wastebasket. Press the edges of the rug to the glue and hold until secure.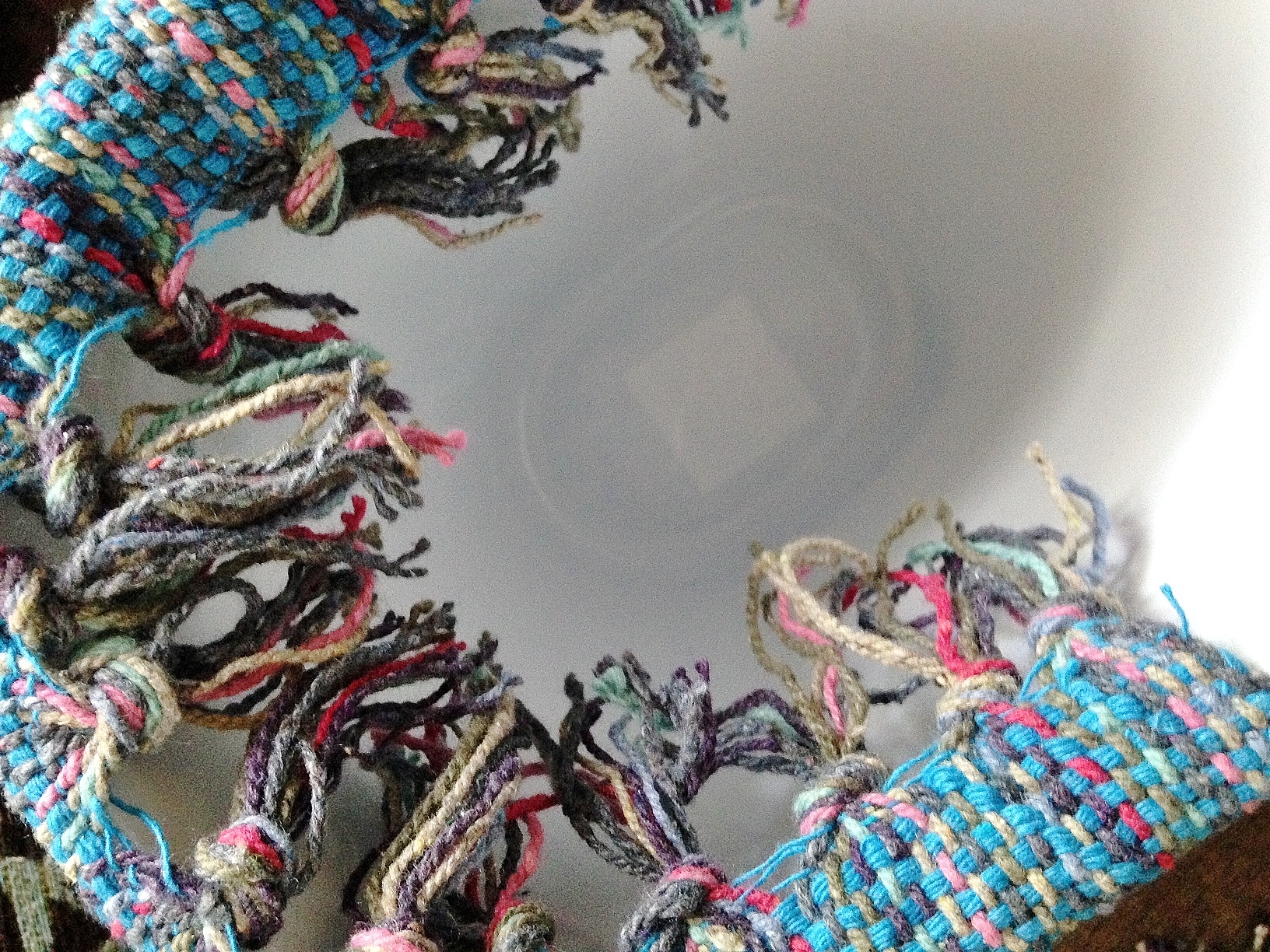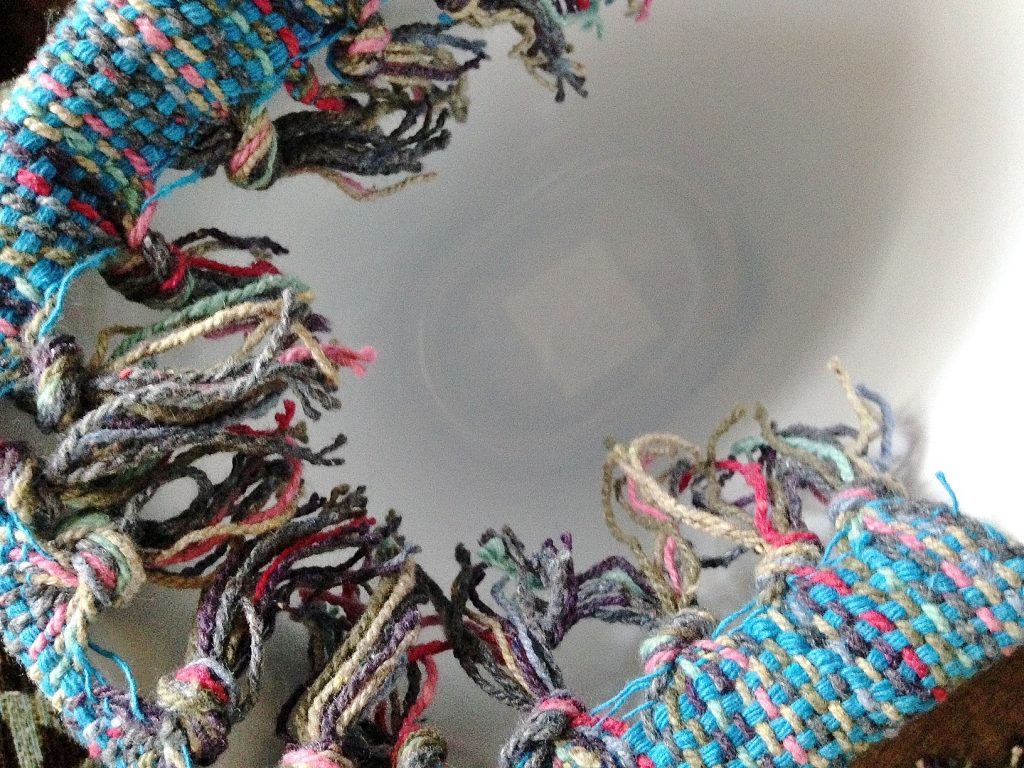 4. While the rug will now be upright, you still need to secure the sides. To do this, fold the rug just as you would with wrapping paper while wrapping a gift. Fold one length of the rug over the other so they are now lying snug and tight.
5. Repeat this motion on the other side of the wastebasket, folding in the same direction. This way, both sides will look the same.
6. Should any portions of the rug still look loose, use glue to secure them.
Ruffle the fringes and the basket is now ready to be used. Hold candy, balloons, balls, school supplies, craft supplies, blocks, and all sorts of other things!