Build Your Own Chatter Text Device Electronic Kit
This post may contain affiliate links, view our disclosure policy for details.
CircuitMess has an AWESOME kit to build your own walkie talkie type texting device called Chatter – and they are the coolest thing I've seen in a long time! Geared for ages 11+, this awesome electronics kit for kids will walk them through literally step by step on how to assemble their own encrypted wireless communicator – no experience necessary!
CircuitMess contacted me and sent me the Chatter device you see here as well as a ByteBoi handheld gaming console kit and sets of Wacky Robots soldering kits which are perfect for beginners!
(Although having a basic knowledge of how to solder is helpful.)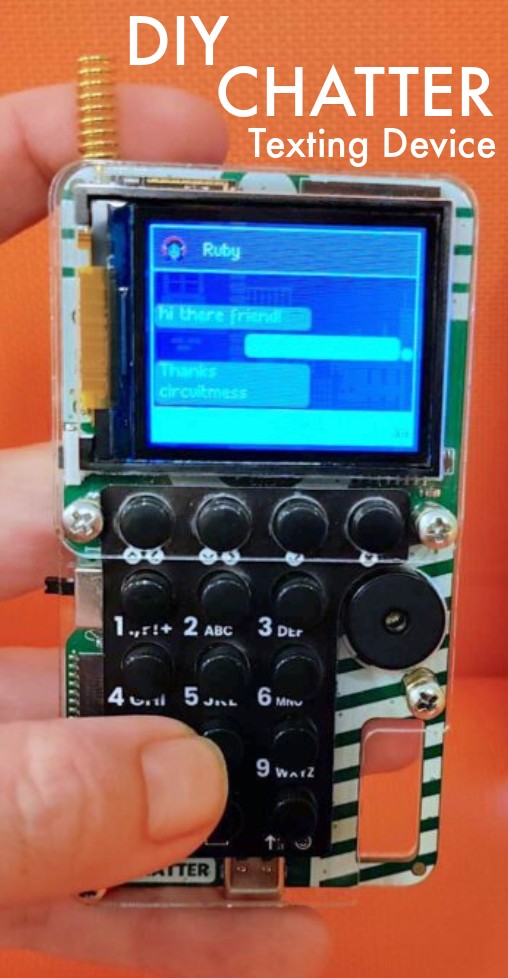 Don't worry if you don't understand electronics at all, your kids will still be able to work through the instruction guides with your supervision, and if you get stuck CircuitMess will help you out! The cool thing is CircuitMess offers lifetime support for building and coding your Chatter! There's even a Discord community you can join!
If you have kids like my 15 year old son who has already mastered soldering and tinkers with electronics regularly, this Chatter electronics kit will be a COOL experience for them and chances are they won't need any help at all. Plus it will make them feel extra accomplished that they can do this on their own.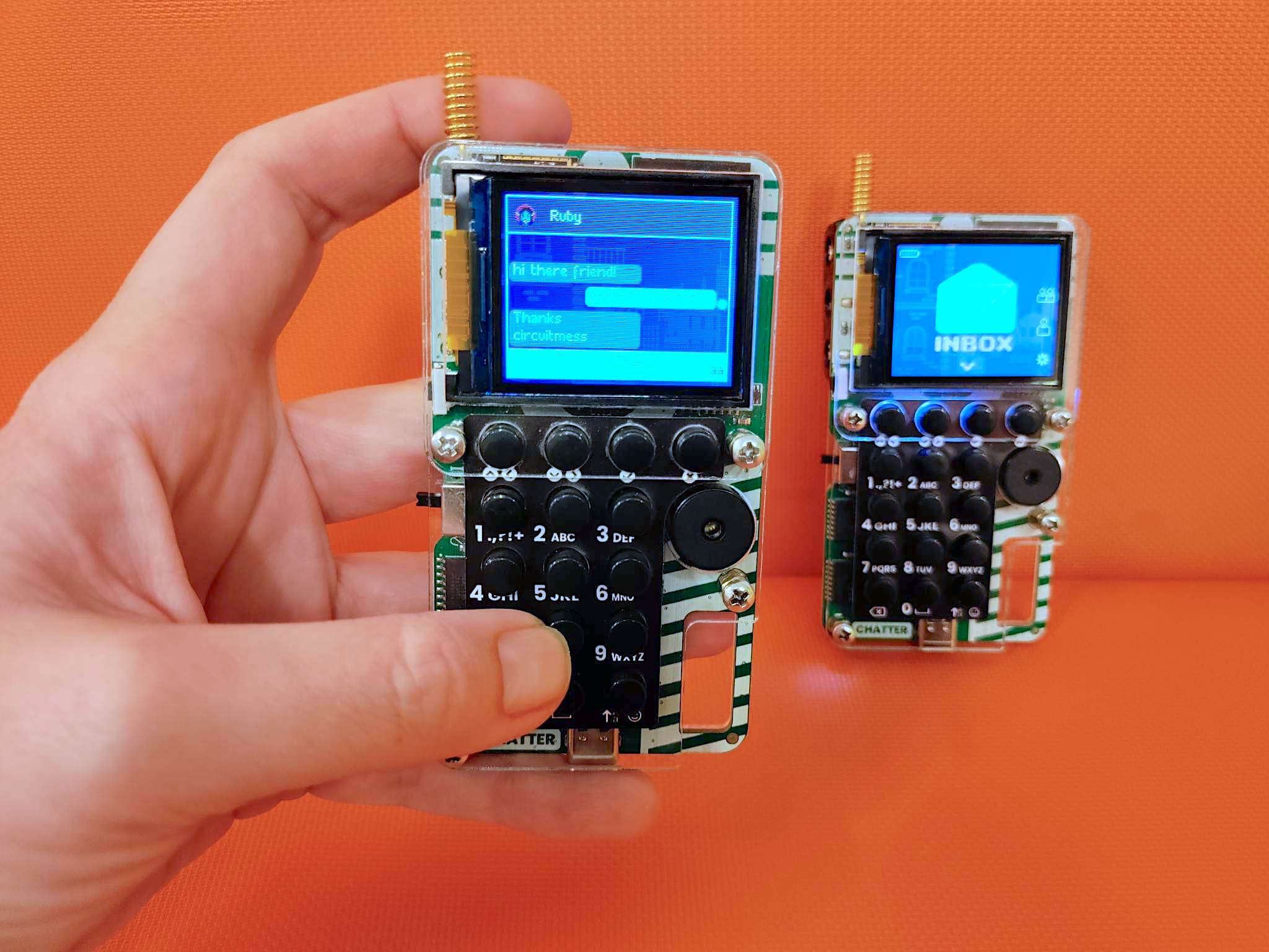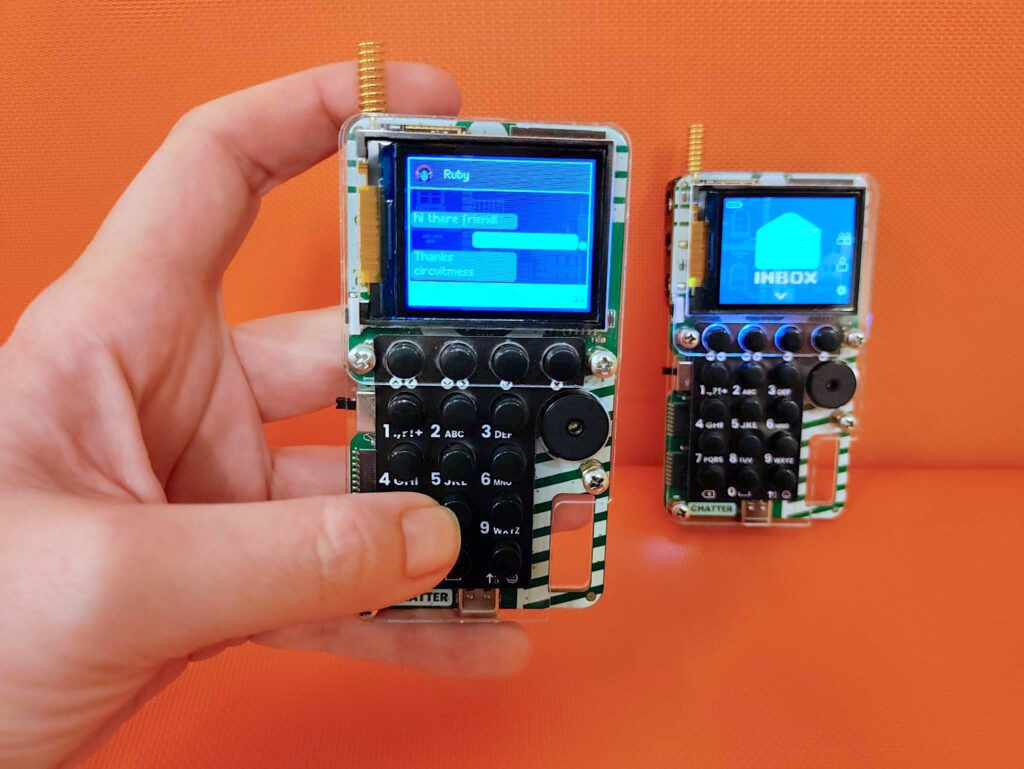 Chatter reminds me of those electronic diaries that were all the rage in middle school where you could send messages from one to another. They're like texting walkie talkies – but instead of talking, you text! Let me tell you – it was so much fun watching my teenagers learn how to text "old school" on a "phone" style handheld! You can even use emojis so it's not totally "vintage" haha!
You will need a few other basic soldering tools (listed below) in order to build this electronics kit with your kids. If your child already knows how to solder and has a soldering set they'll move through this kit quicker than if you need to learn how to solder along with soldering safety. You can view my tips for teaching safety tips to kids to learn how to solder.
If your child has never soldered before I strongly recommend you supervise any soldering usage. Make sure your child understands the dangers of soldering and stay in a well ventilated area.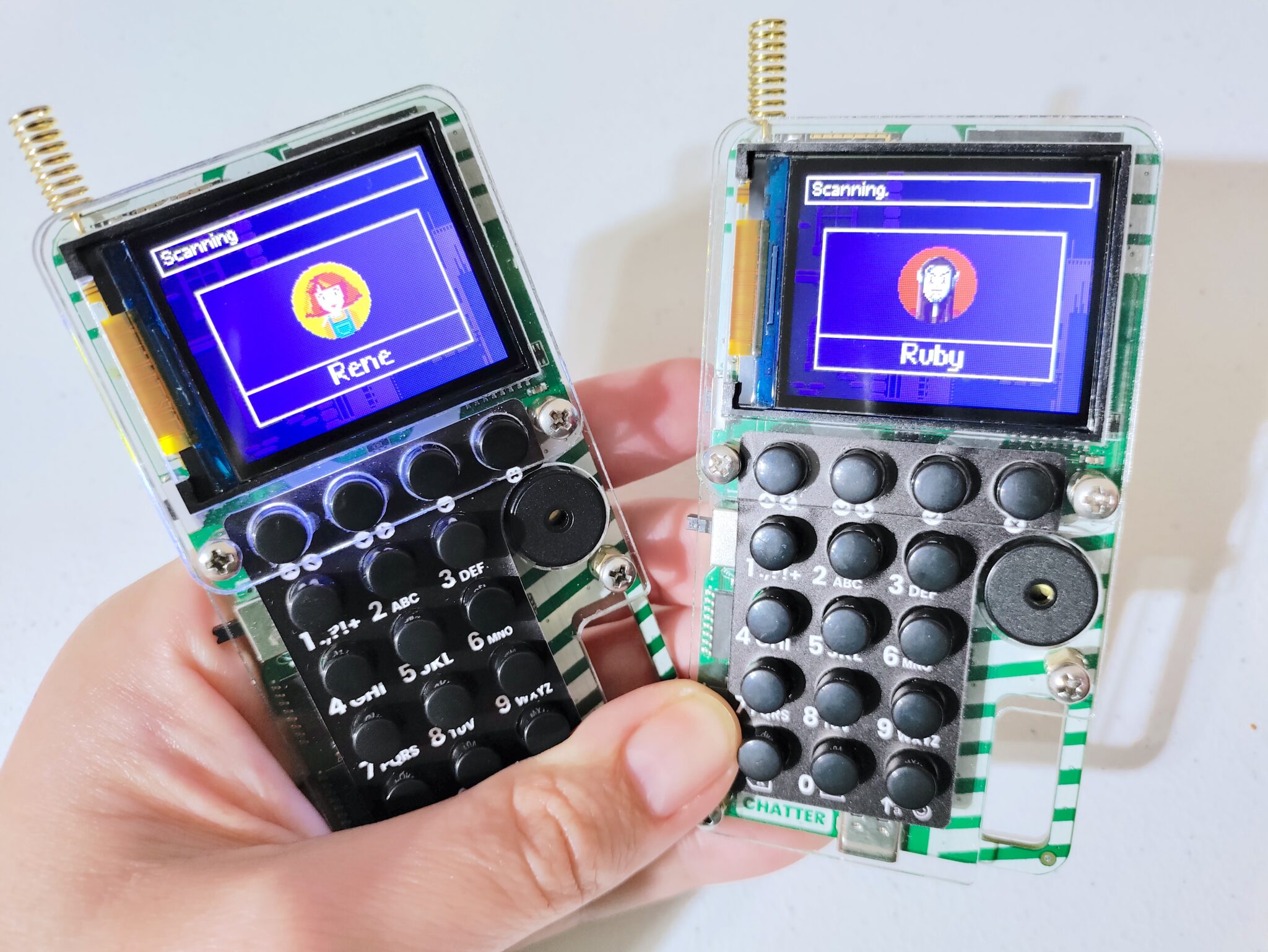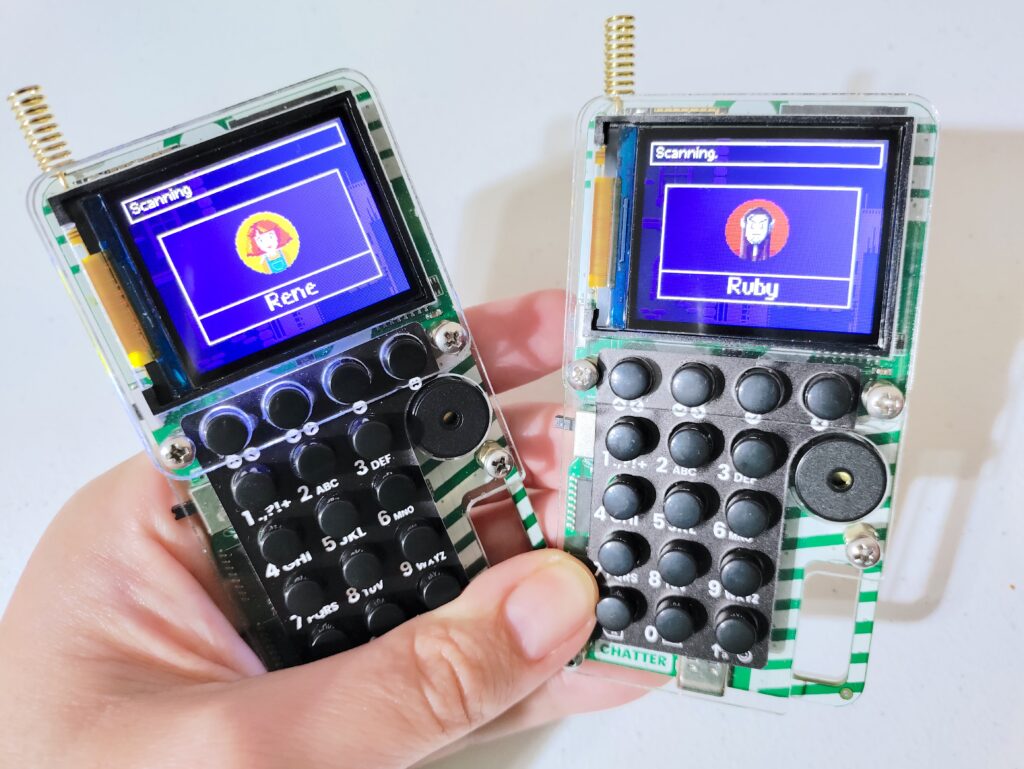 The Chatter electronic kit by CircuitMess comes with everything you'll need for the actual device- including batteries! (See below for additional building tools needed.) It includes 2 devices which each will have it's own:
CircuitMess Circuit Board
Antenna
Color Display Board
3 AAA batteries + holder
Acrylic Casing
Resistors
Push buttons
On / Off Switches
Bolts
Piezo buzzer
Button caps
Instruction booklet
and more
However you WILL need some additional tools to actually complete the build. You'll ALSO need a basic soldering iron, solder, sponge (for soldering iron), Philips screwdriver, and needle-nose pliers. You can view the Chatter Build Guide here and other guides to CircuitMess products here.
This is the kind of kit and technology that my 15 year old son LOVES! It's not a "kiddie" electronic kit – you're working with real electronic components and real technology that isn't simplified down for kids.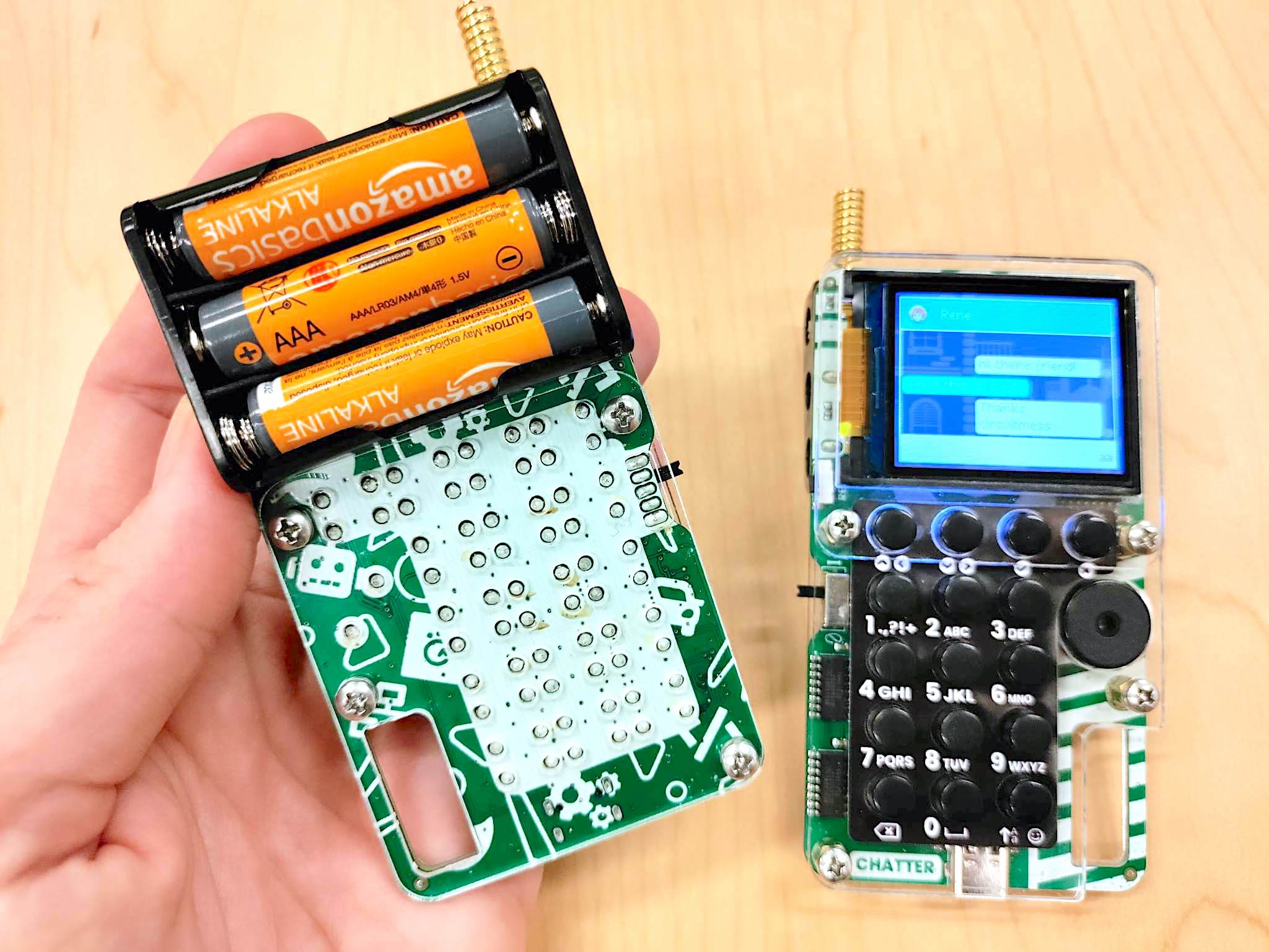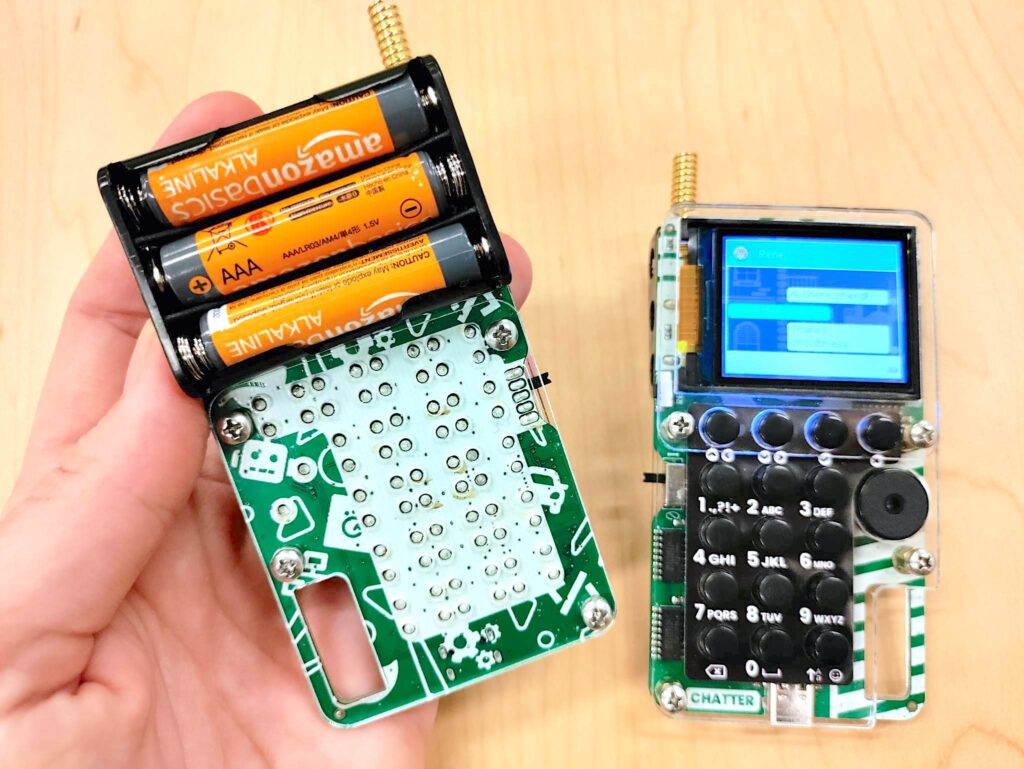 My son collects old and broken electronics of all sorts, re-solders them and fixes broken motors and wires, then re-sells them if he doesn't want them. So a lot of electronics kits for kids just aren't exciting to him as he prefers working with real materials.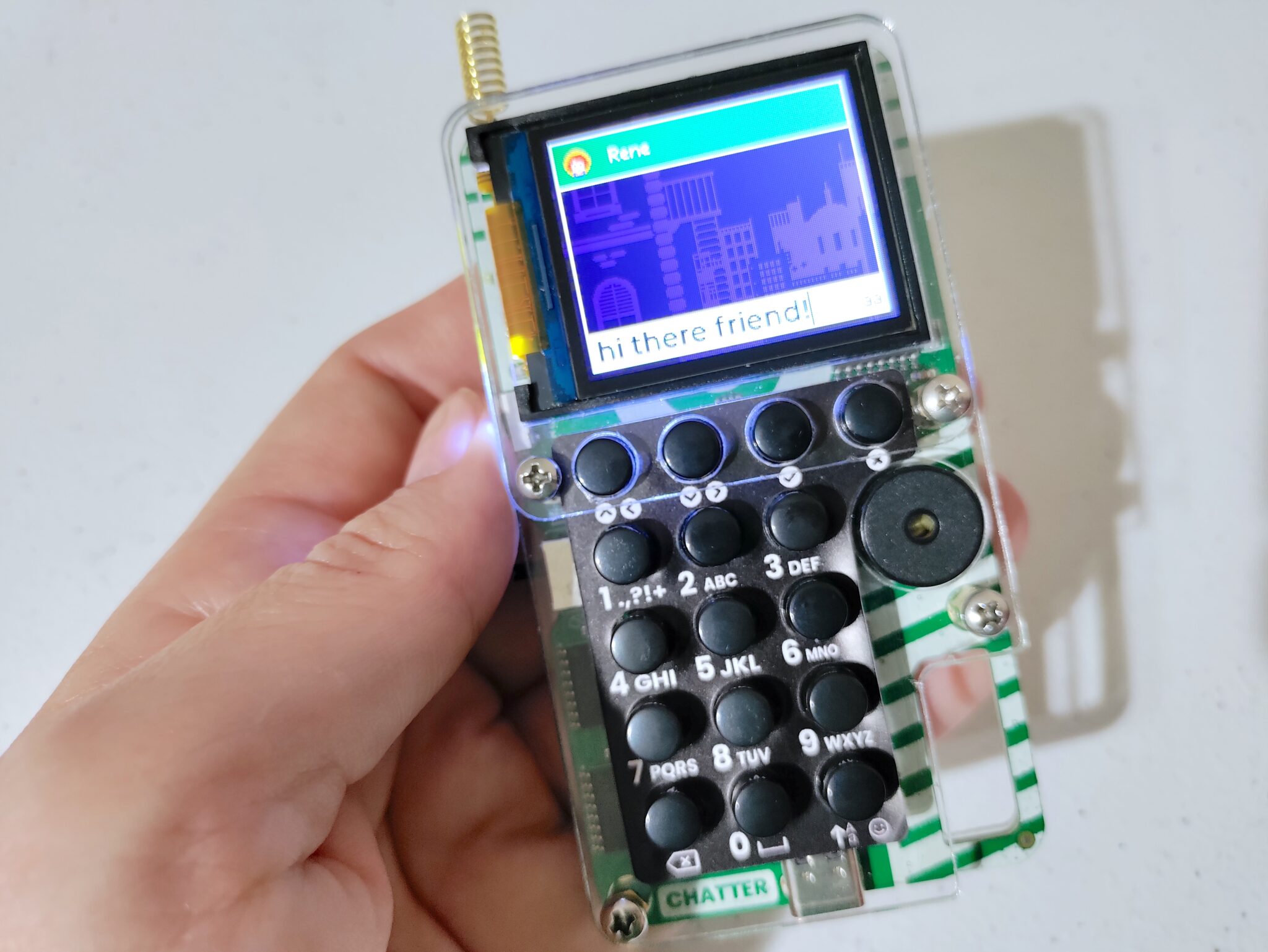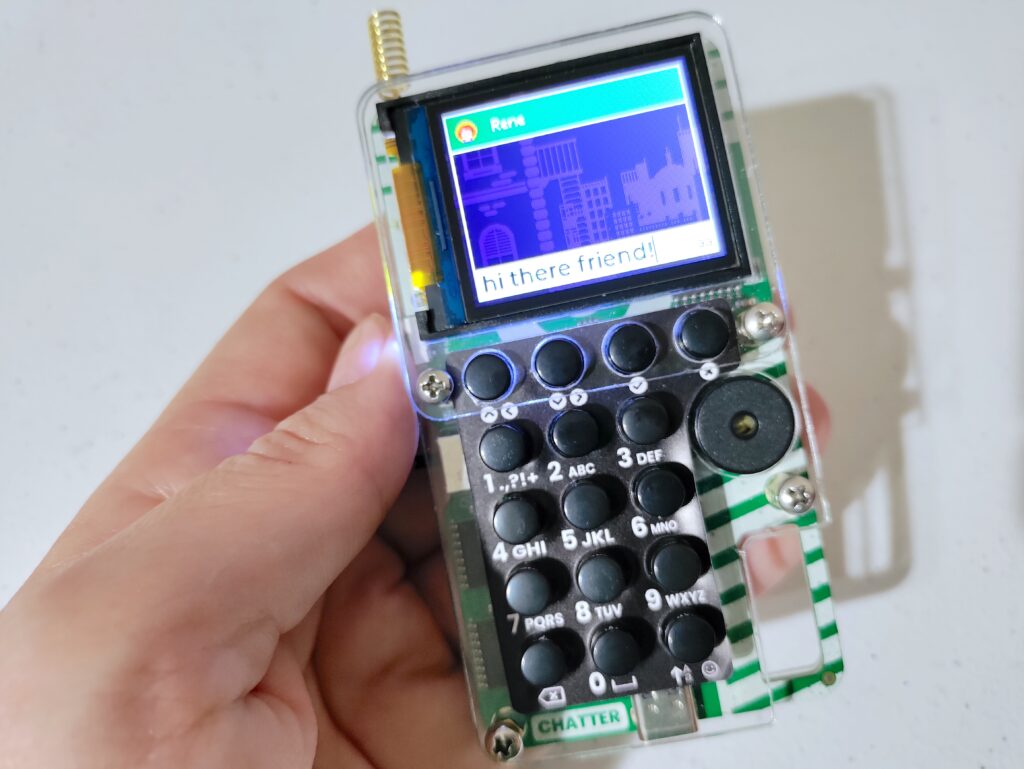 I've been looking for a company like CircuitMess for a long time! This kit allowed my son to build his devices without my help (or need to know anything!). I didn't time how long it actually took him to build the set, and he knows his way around electronics & soldering, but the kit says it takes about 4 hours to build.
If my 13 year old, who is NOT tech or electronically savvy and doesn't know how to solder, were to have built this kit, he would have required a lot more adult supervision to make sure he was putting things in the right places. So time to build can vary greatly based on experience.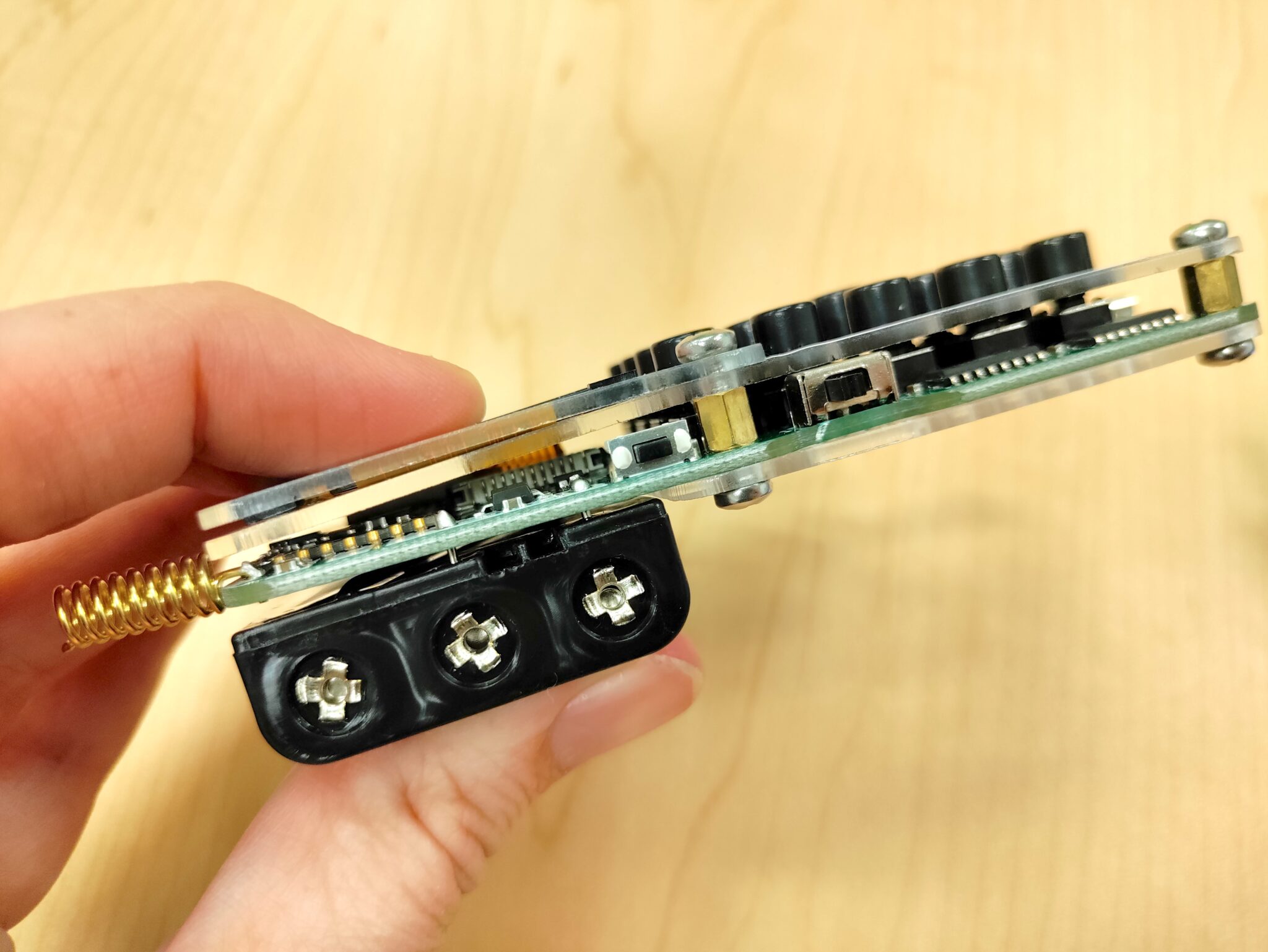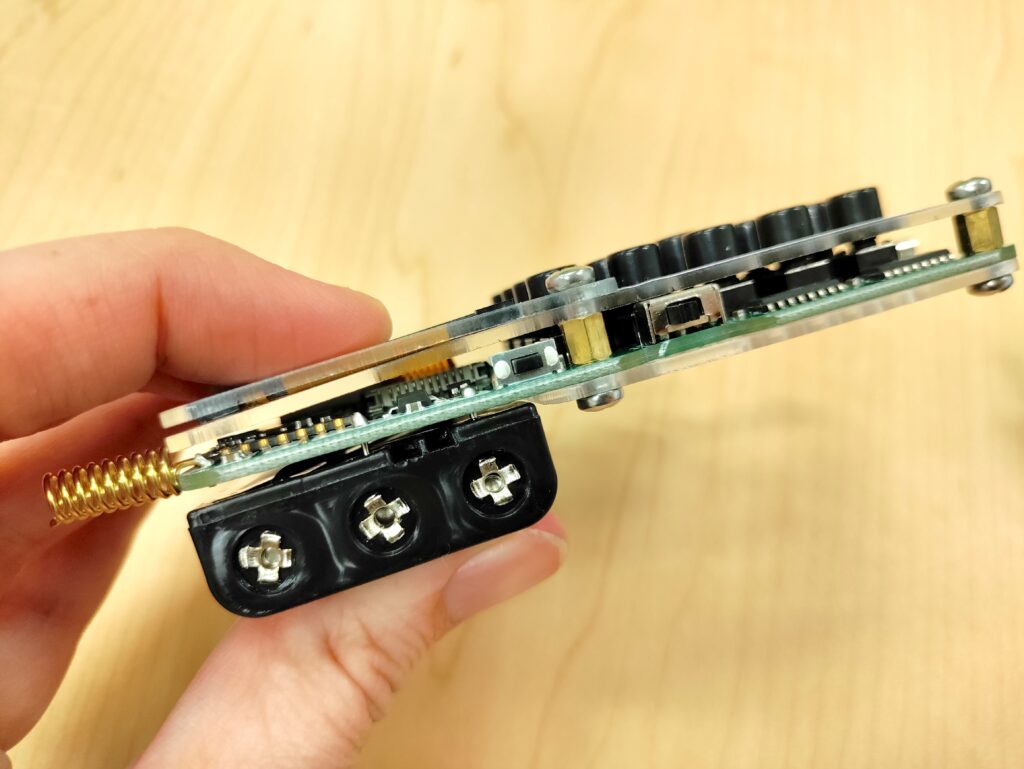 So how does Chatter actually work?
Since the Chatter devices creates their own wireless network you do not need a cell network or SIM card or anything – they work with other paired Chatter devices on their own! After you've built your devices & charged them, simply turn them on side by side, click the "checkmark" button to pair the devices together, and then get started texting!
How far does Chatter work?
The messages between Chatter devices are encrypted so it's super top-secret! Chatter uses public frequencies to pass its communications back and forth. It's supposed to have a range of approximately .5-4 miles (ish) depending of course on your surroundings. We have been able to get it to work about a mile in a mid-size rural-ish city surroundings and the messages sent literally instantly – it was neat!
This makes it especially cool for hiking or hiding around your property or while you're hiking! The kids loved that they didn't have to be tapped into a network in order to communicate with each other effectively.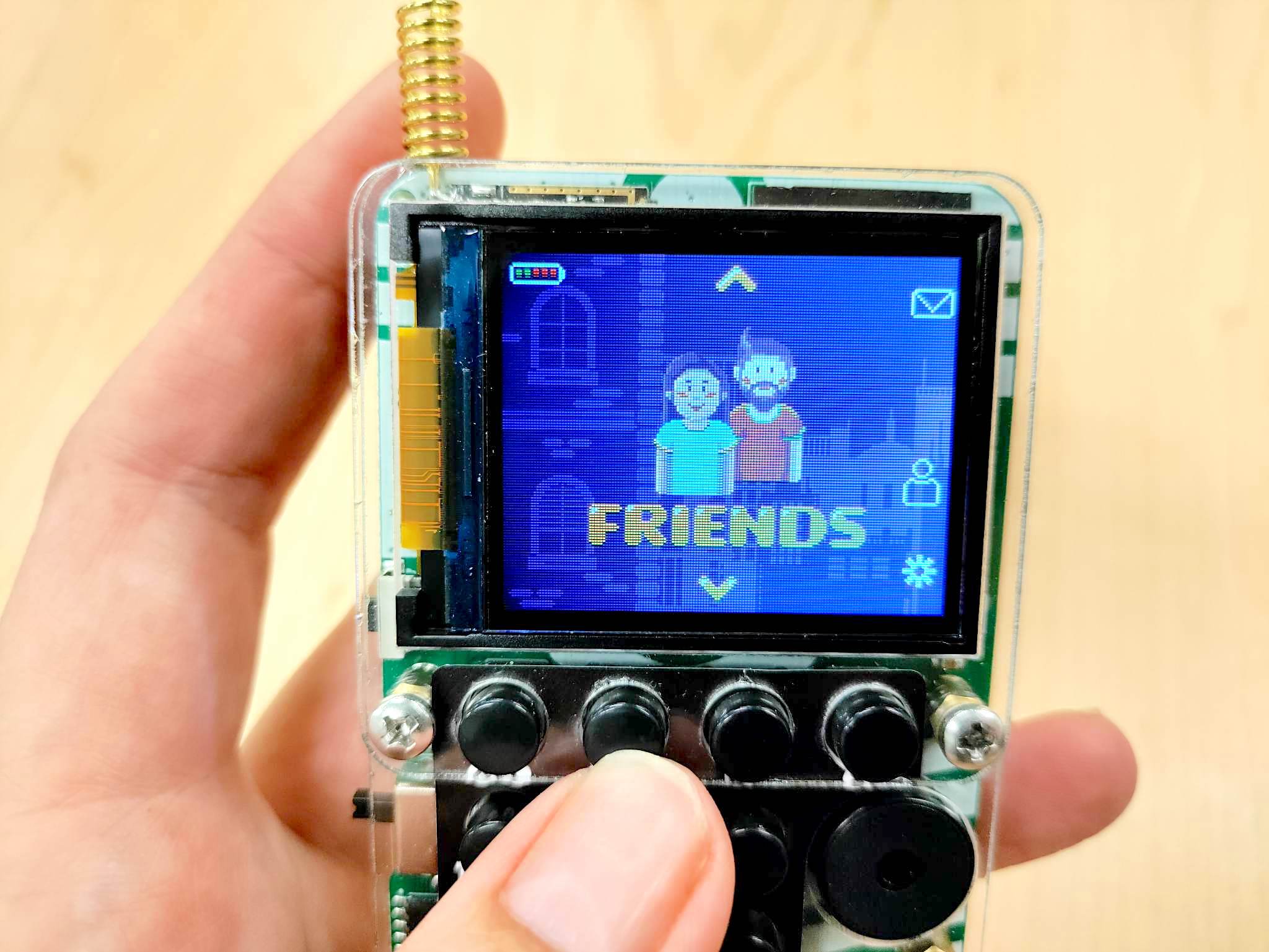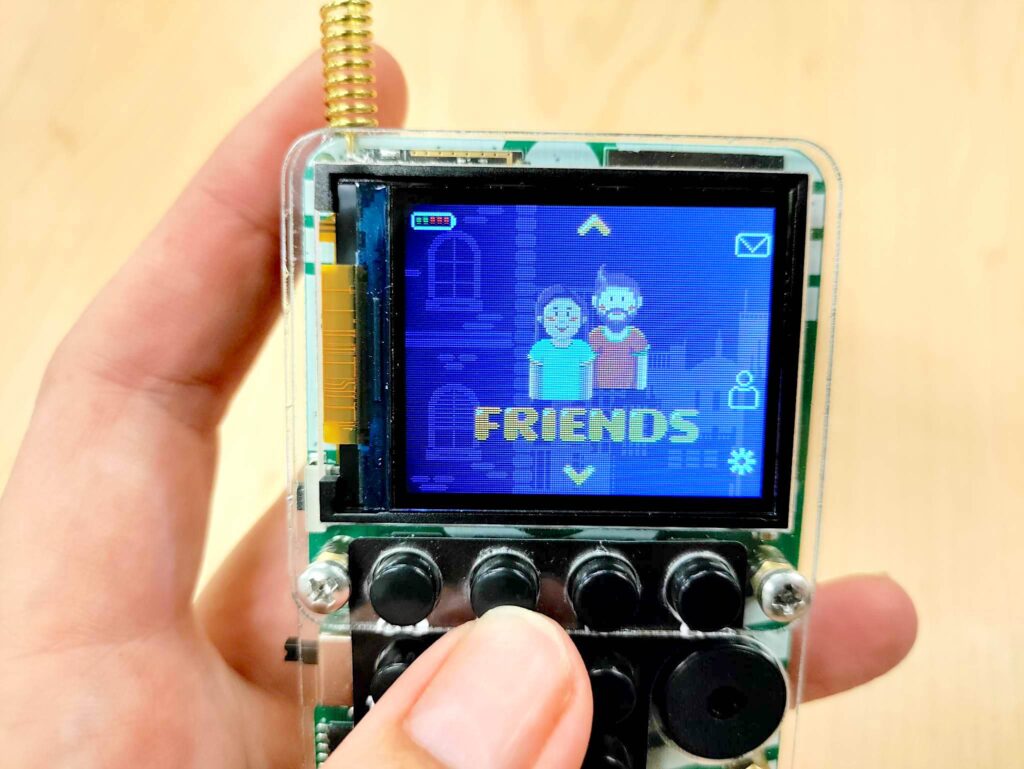 Our next step will be to design little belt loops and clips so the kids can wear their Chatter devices on their waistband!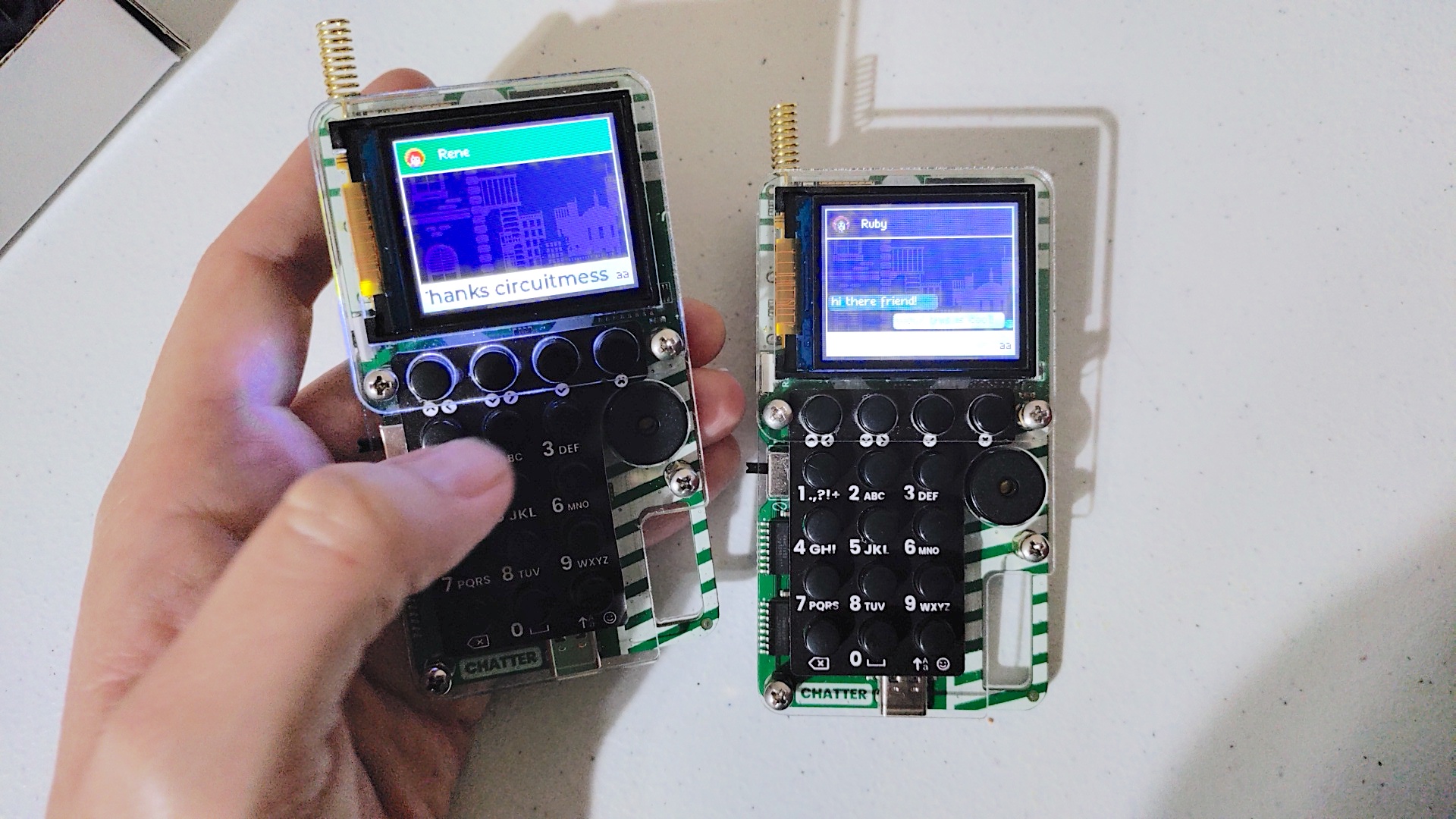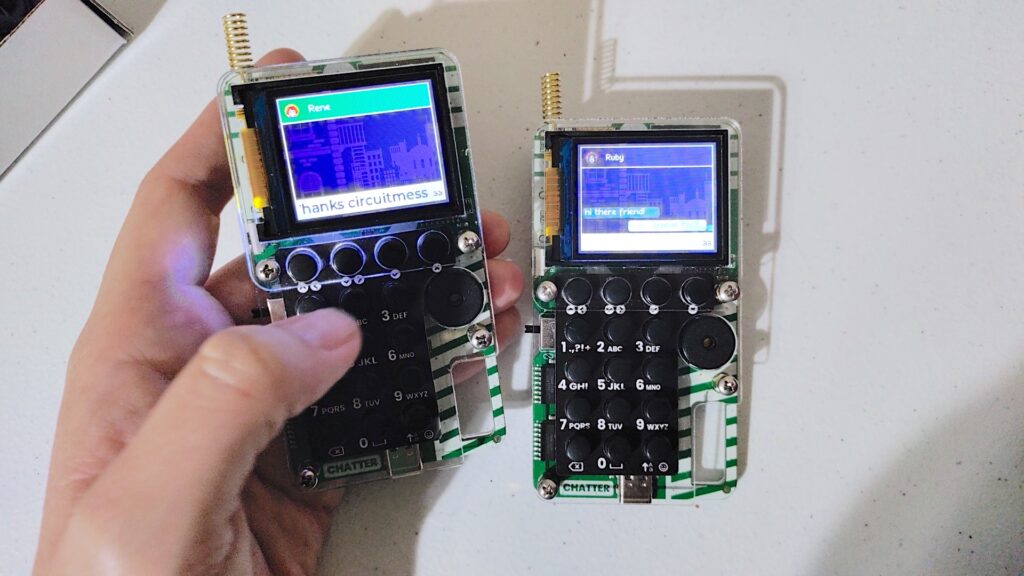 This opened up some really great discussions about privacy, digital tracking and new technologies, encryption, and methods of communications. We didn't grow up with the kind of technology today's generation grows up learning, yet they are so aware of digital overreach.
We need to spend some more time with our Chatter devices but you can even use features and chat apps like memes, notifications, color customization, profile avatars and more!
Honestly, this is a cool kit even for adults who don't know much about electronics (like myself!) and who want to try out something new to learn.
Learn more about Chatter and purchase here or on Amazon here.
Are you or your kids into coding? You can even access the source code for Chatter here. Use C++ or CircuitBlocks to customize your devices!