A Magical Photo Tour of Walt Disney's Office in California
This post may contain affiliate links, view our disclosure policy for details.
I attended a press junket as a guest of Disney who provided all my expenses.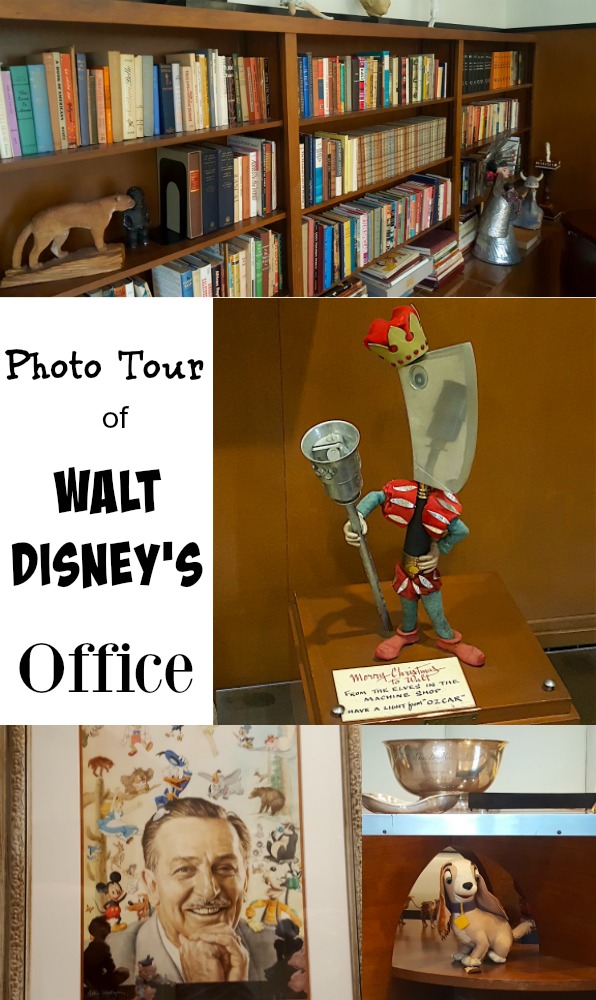 As a little girl I grew up in central Florida going to Walt Disney World and I was always enamored and fascinated by this man who created an empire – Walt Disney. The vision that he had was far beyond his time and is still thriving and creating magic today. When Disney invited me as press to cover Pirates of the Caribbean: Dead Men Tell No Tales on the red carpet and with cast interviews I was OVER the MOON! Pirates of the Caribbean was one of my favorite rides at Disney growing up. But then I found out we were going to be one of the few people to tour Walt Disney's office – my jaw just dropped! What an honor!
Watch our video here:
Walt Disney passed away on December 15, 1966 and this office was closed when he passed. Dave Smith had the smarts to document his entire office with photographs and a team carefully packed away every single item in the office. On December 7, 2015 Walt Disney's office had not only been completely restored down to the very last book but it was open for exclusive tours. The entire restoration process took 6-7 months to complete.
| | |
| --- | --- |
| Disney's old Animation Studios Building | Disney's current Animation Studios Building |
Mr. Disney's office is located in what used to be Disney's Animation building (Now the ABC building). You can see the current Animation Studios building above as well.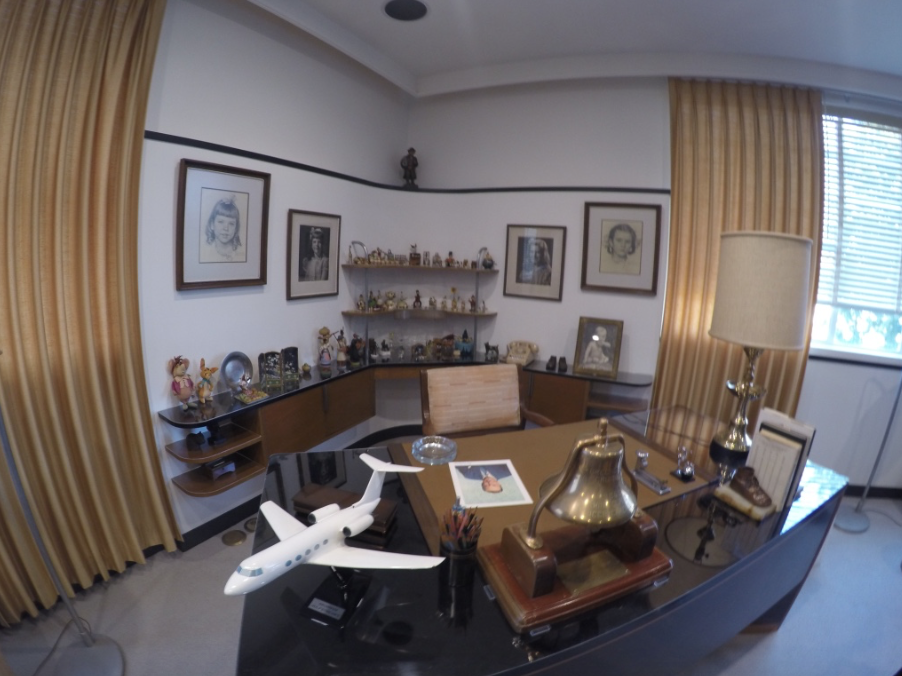 When you first start the tour you walk through a hallway, and past the secretary's room – then enter this – Walt Disney's office. Items are placed in the exact position they were found when Walt Disney passed. Items are labeled to describe their significance. It was difficult to see some of the trinkets around the room extremely closely because areas were of course roped off.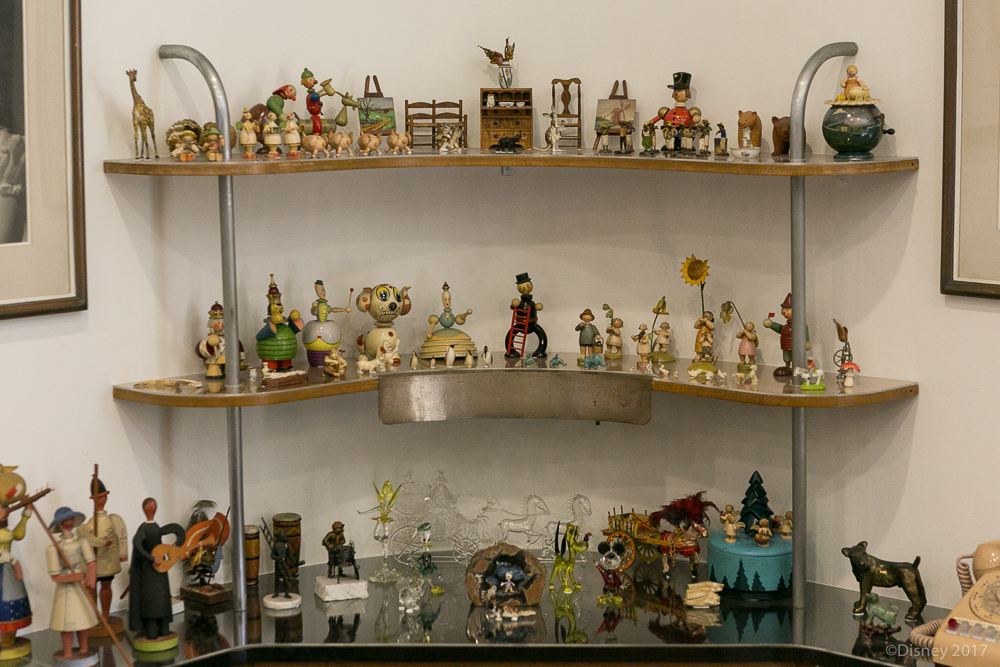 Thankfully Walt Disney Studios has photographed these closer for us and provided images for us to view better. Look at all those vintage Disney figures!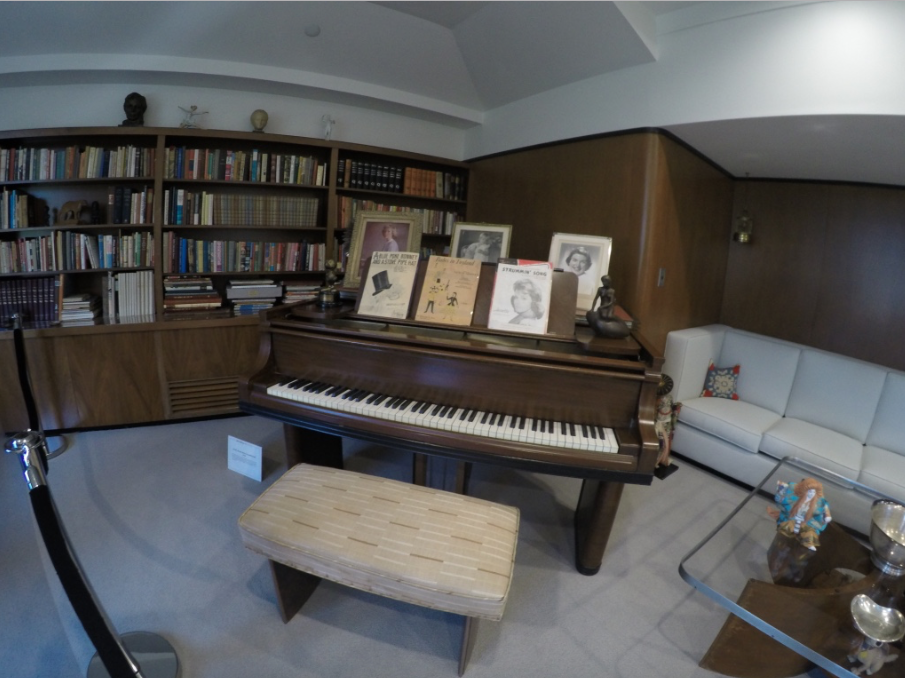 Just across the room from Mr. Disney's desk you find a cozy sitting area and the very piano that famous Disney songwriters Dick & Bob Sherman would sit and play at.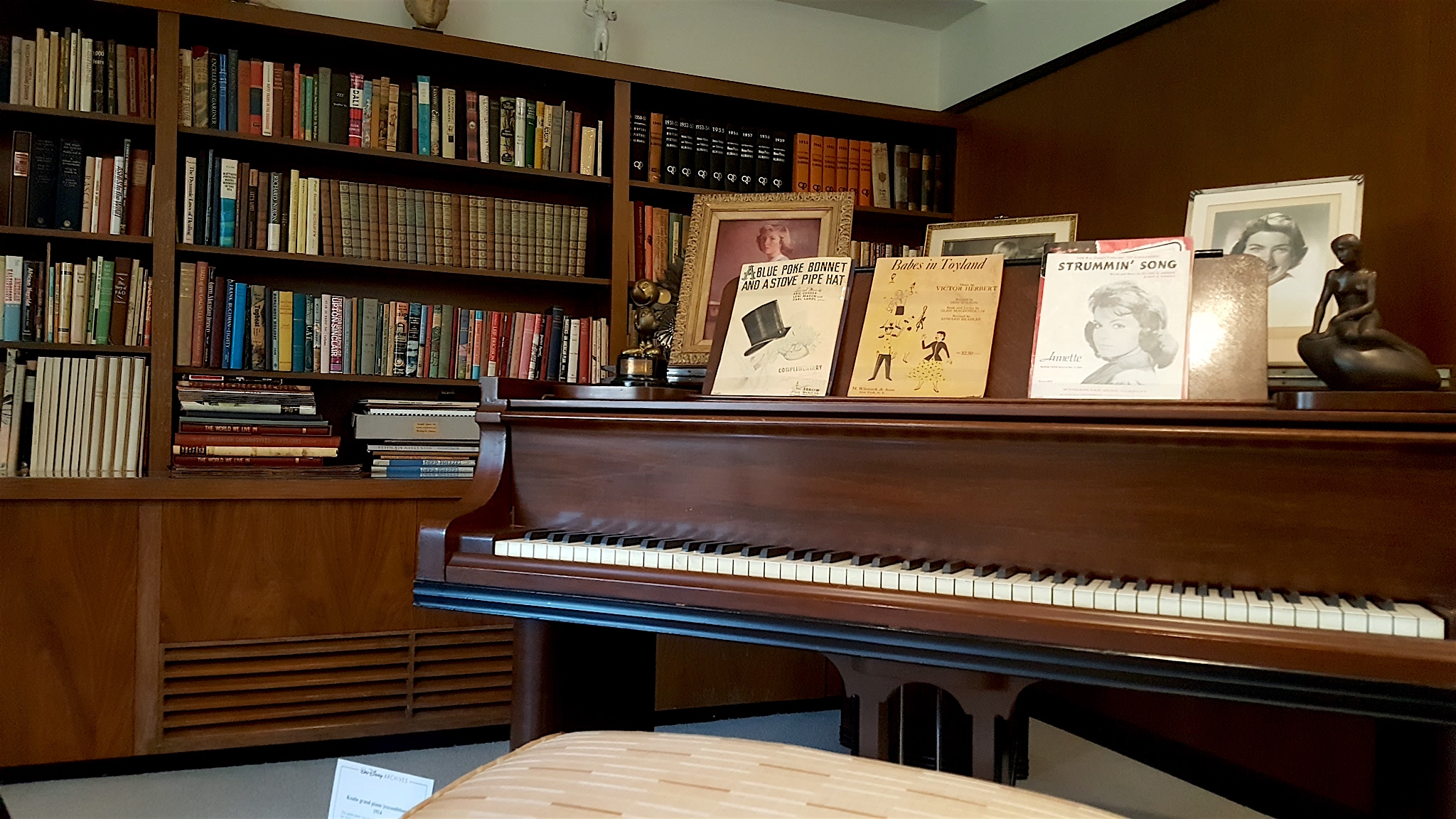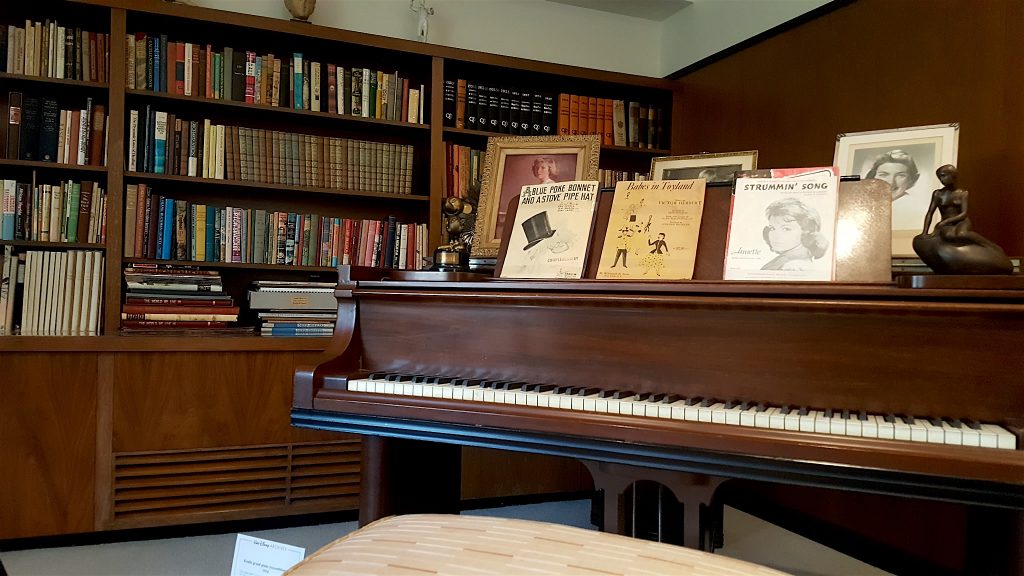 And look at those books! I have respect for anyone with a large variety of books in their office.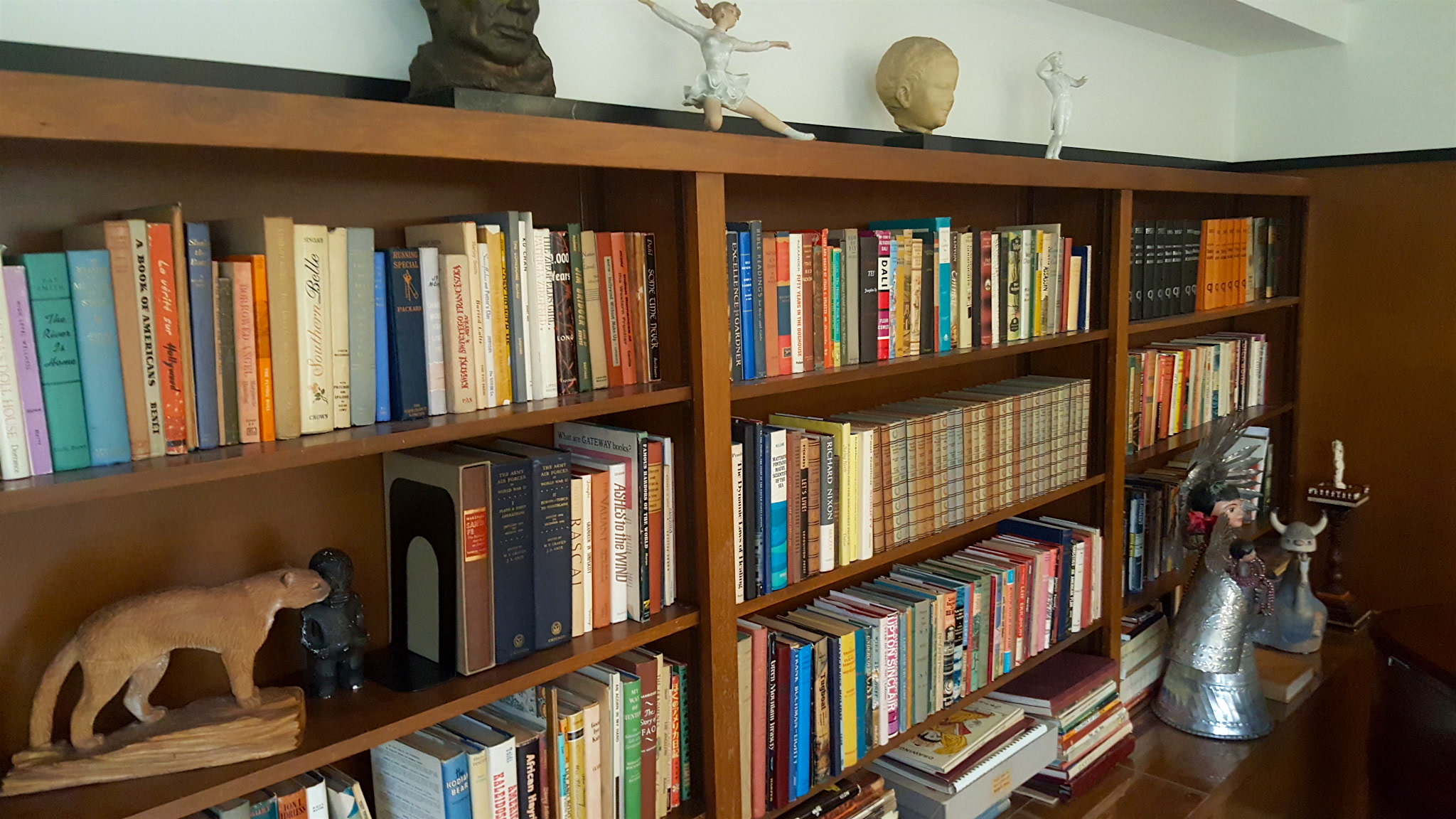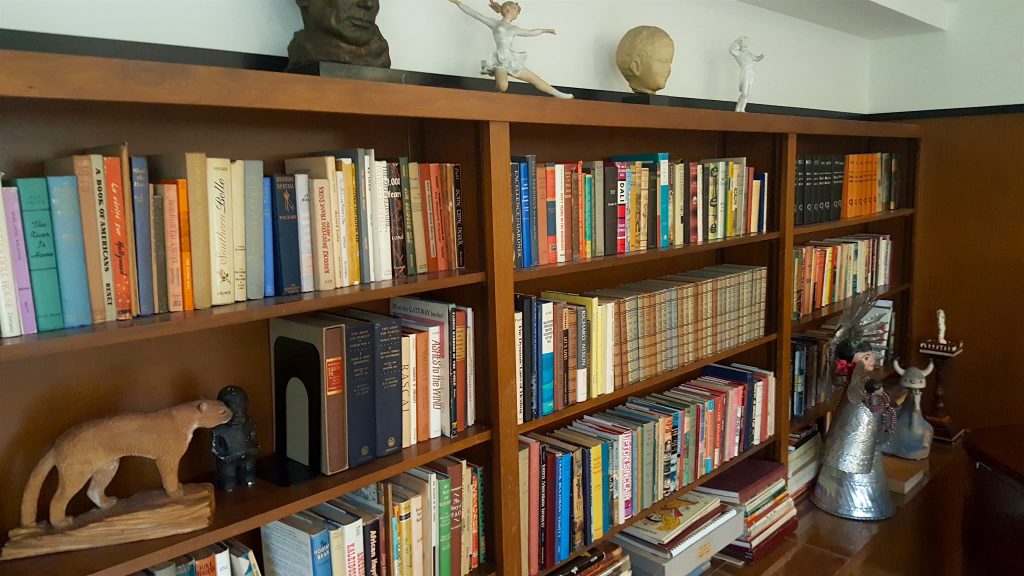 I find it amazing that every single book was archived and preserved. How wonderful!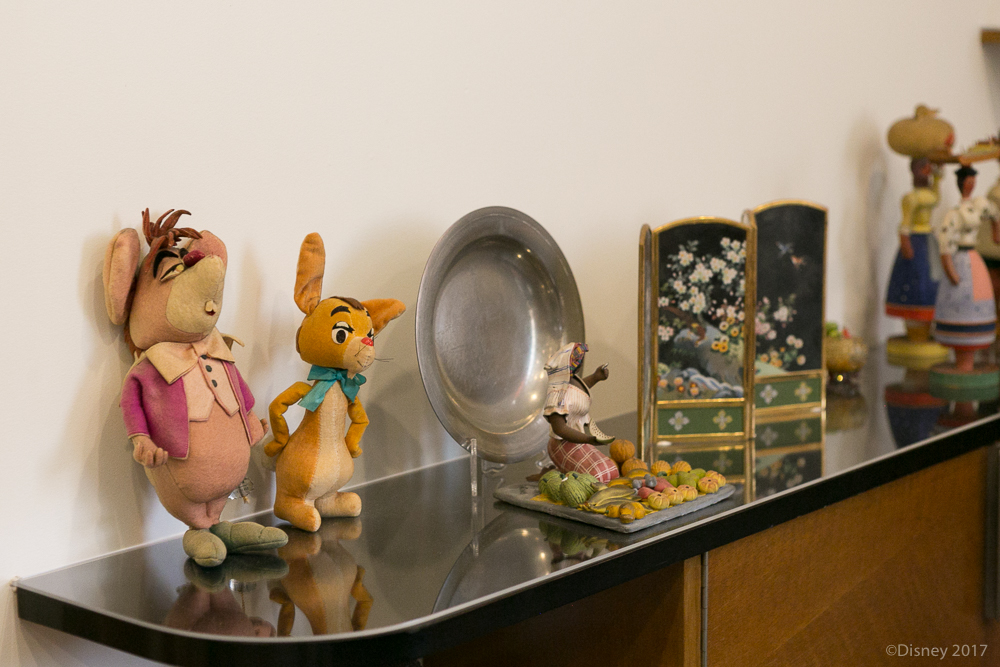 Stepping in to Mr. Disney's was like stepping back into 1966. It was incredible.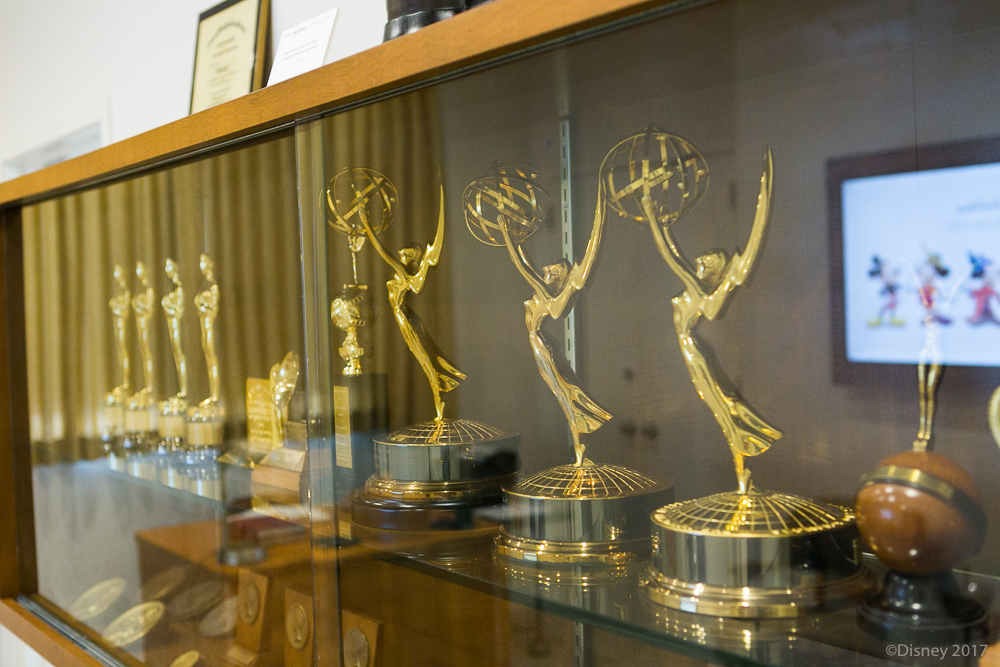 On display were some of the many Disney awards, gifts from around the world that were gift to Walt Disney, and of course framed photos of his family.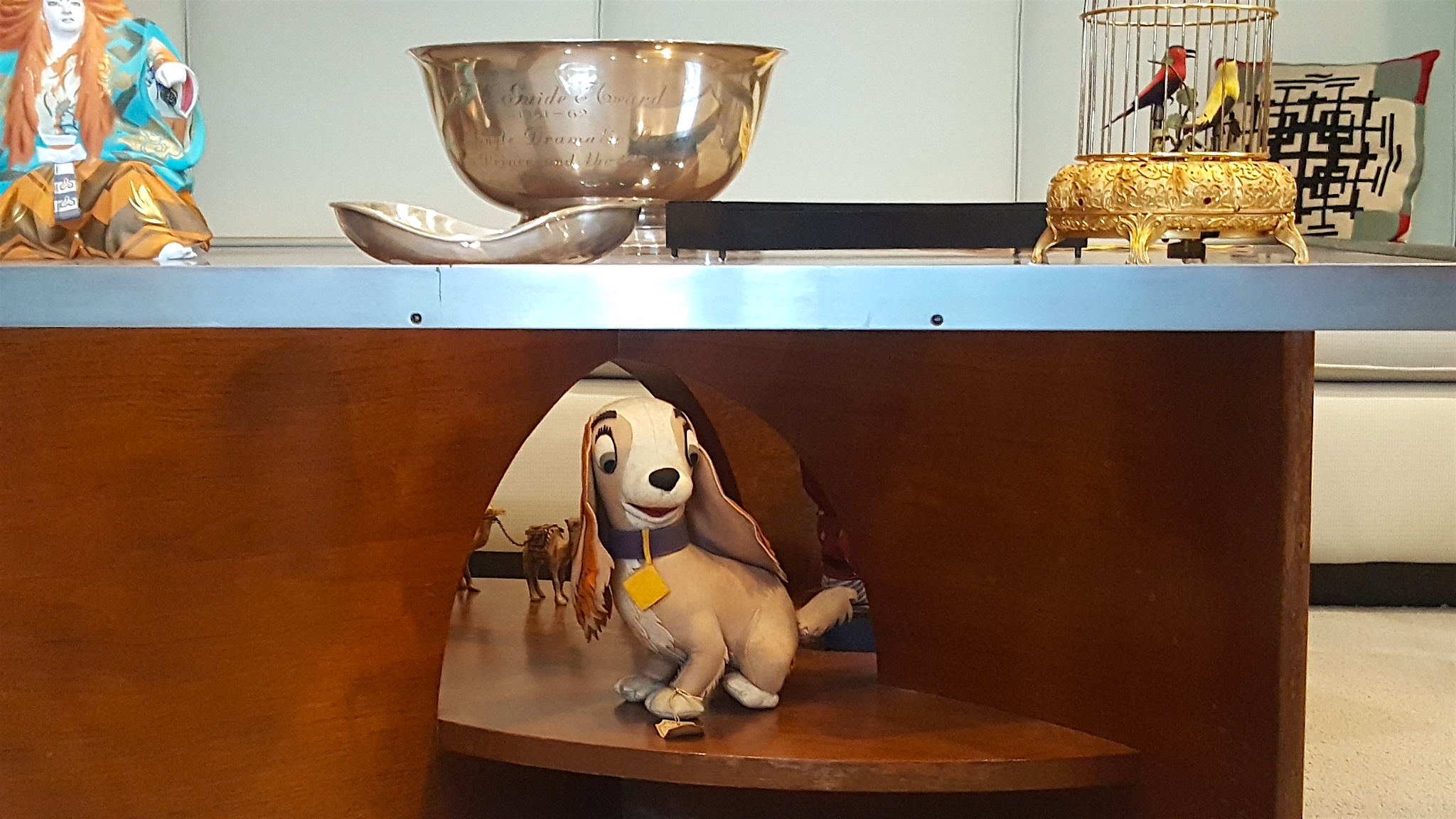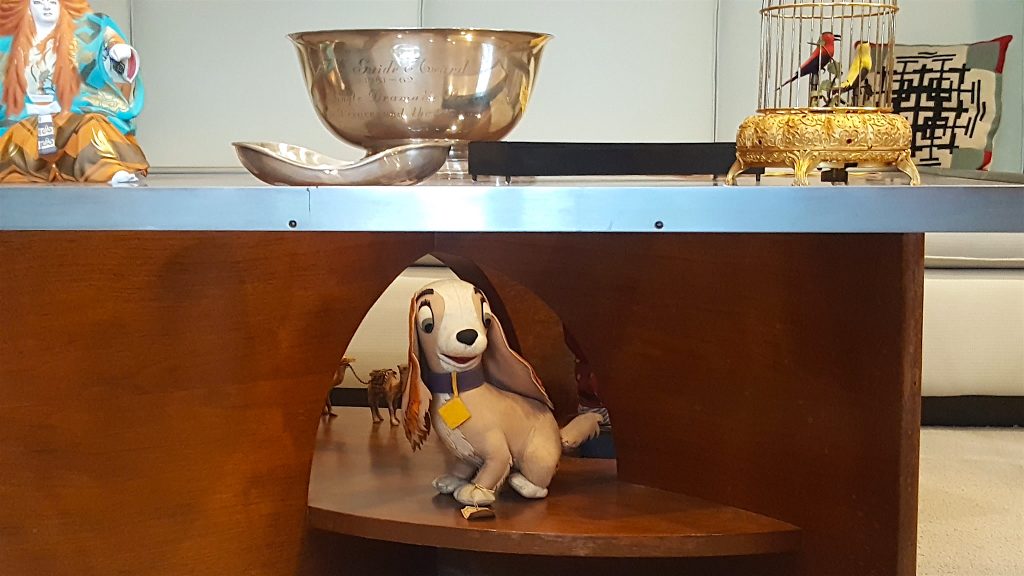 Look how cute! I spotted Lady down at the bottom of a table.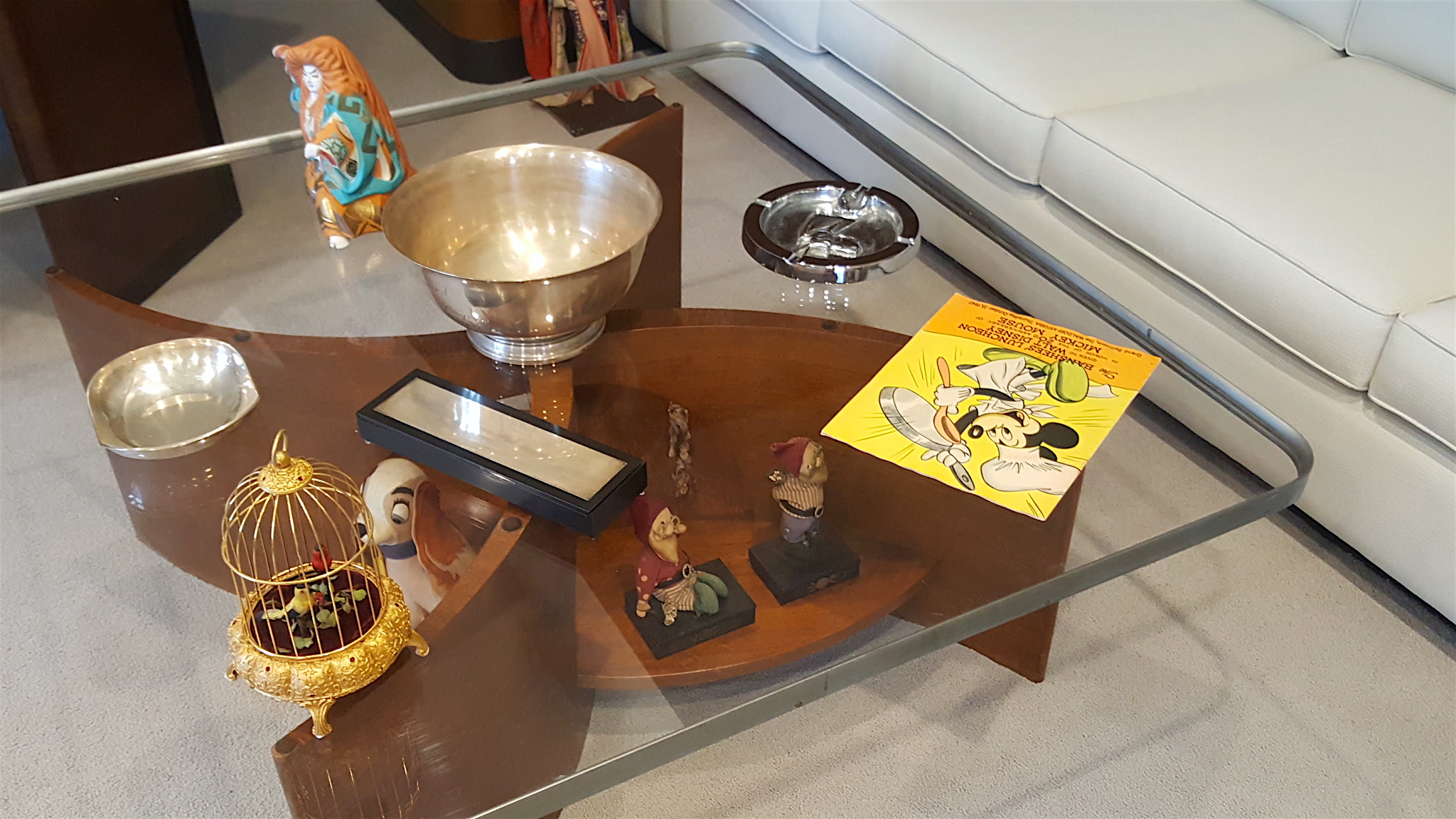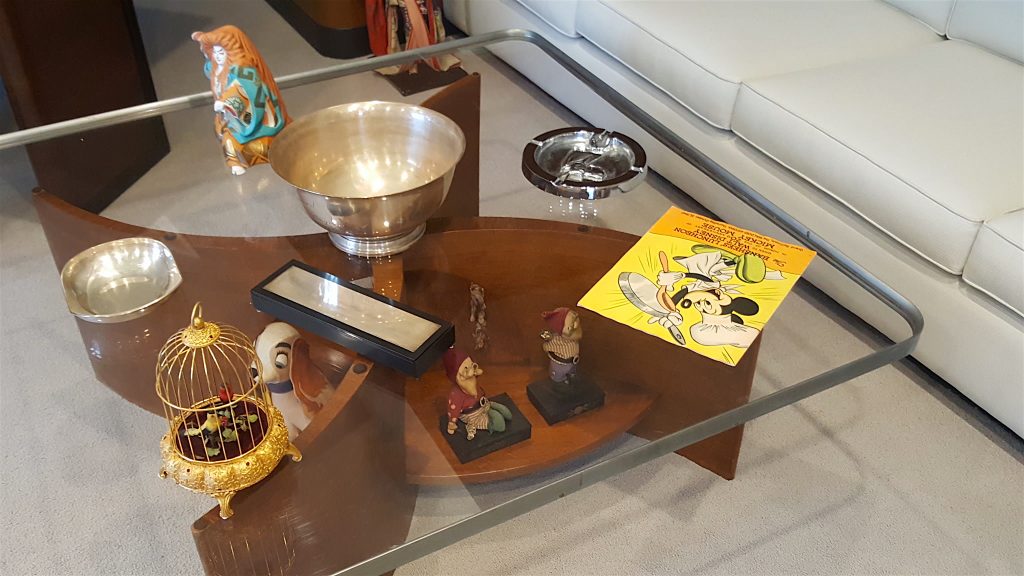 As you can see he was surrounded by Disney magic.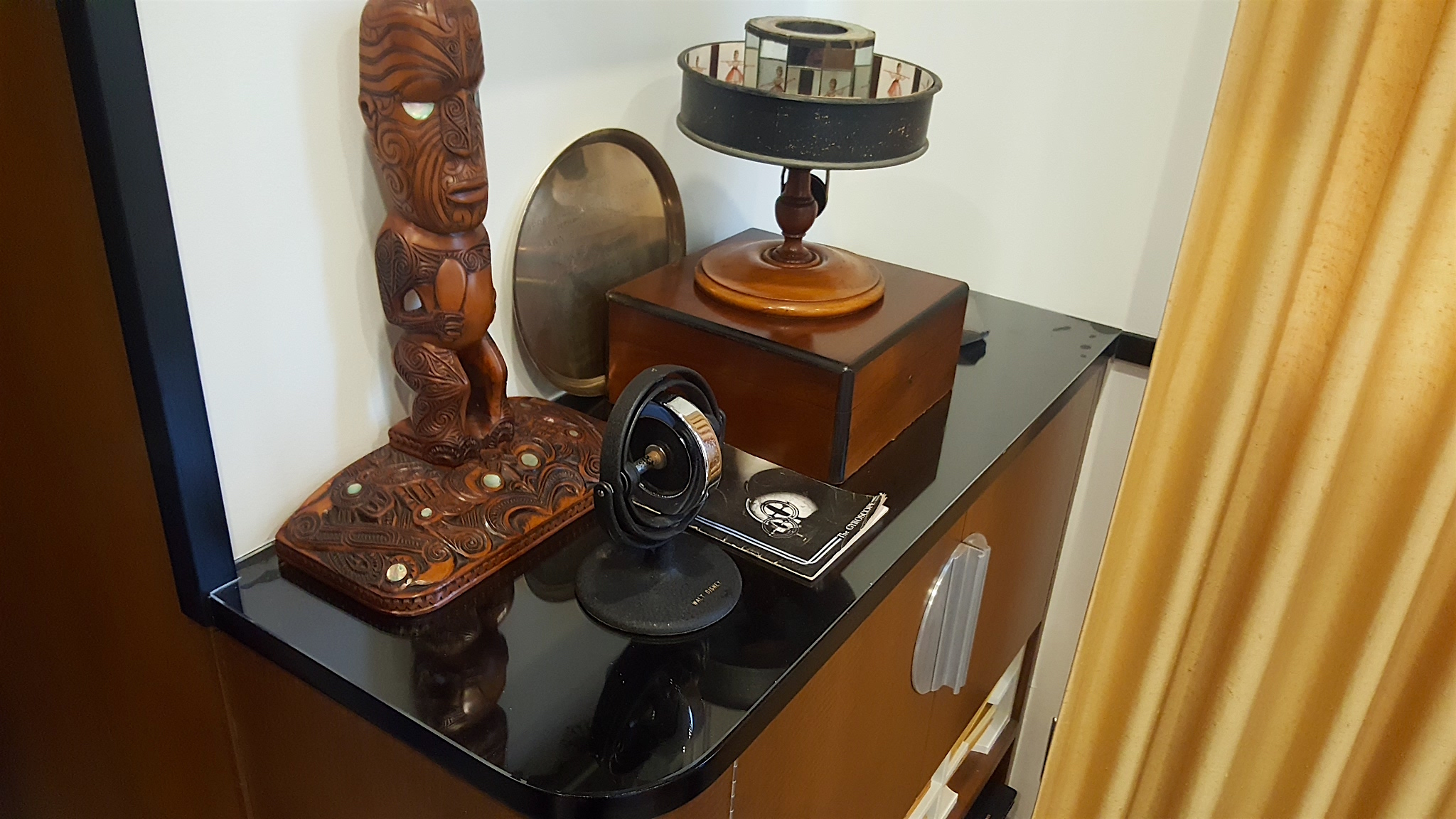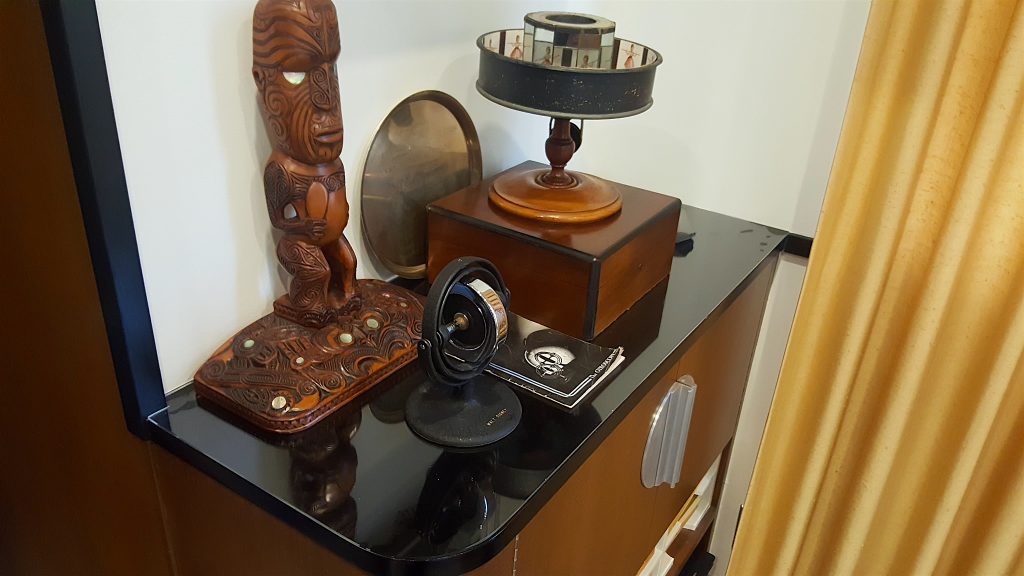 I love the zoetrope!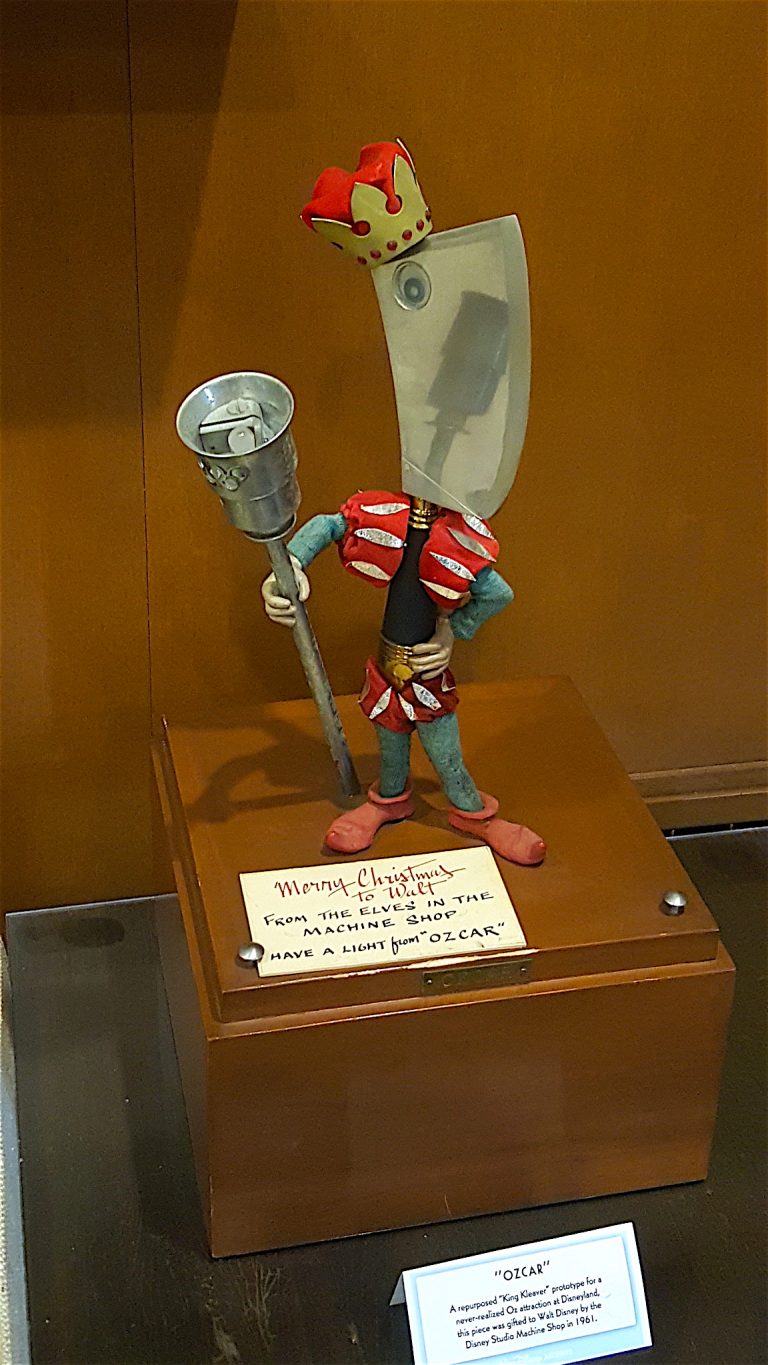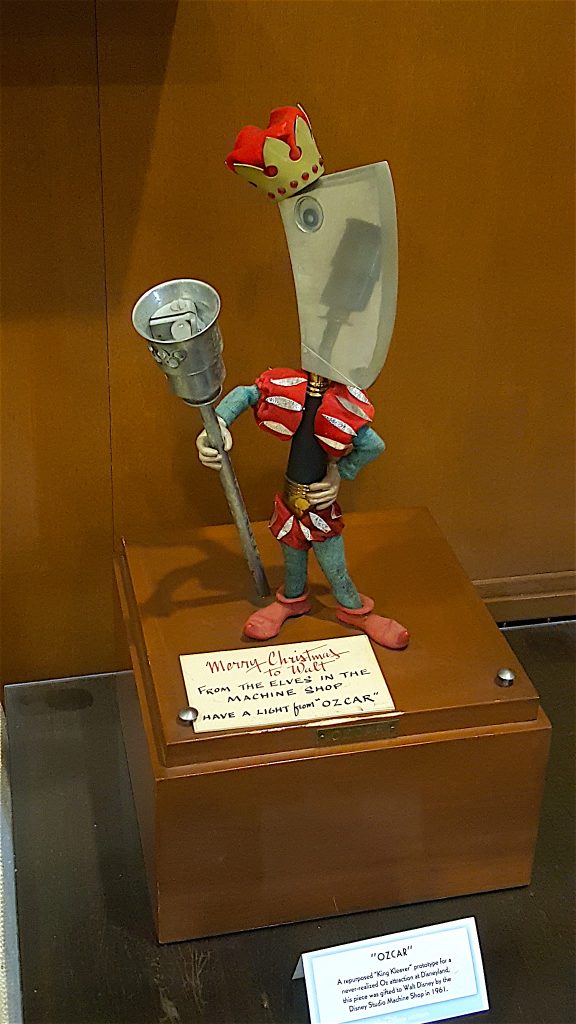 This particular piece specifically caught my eye.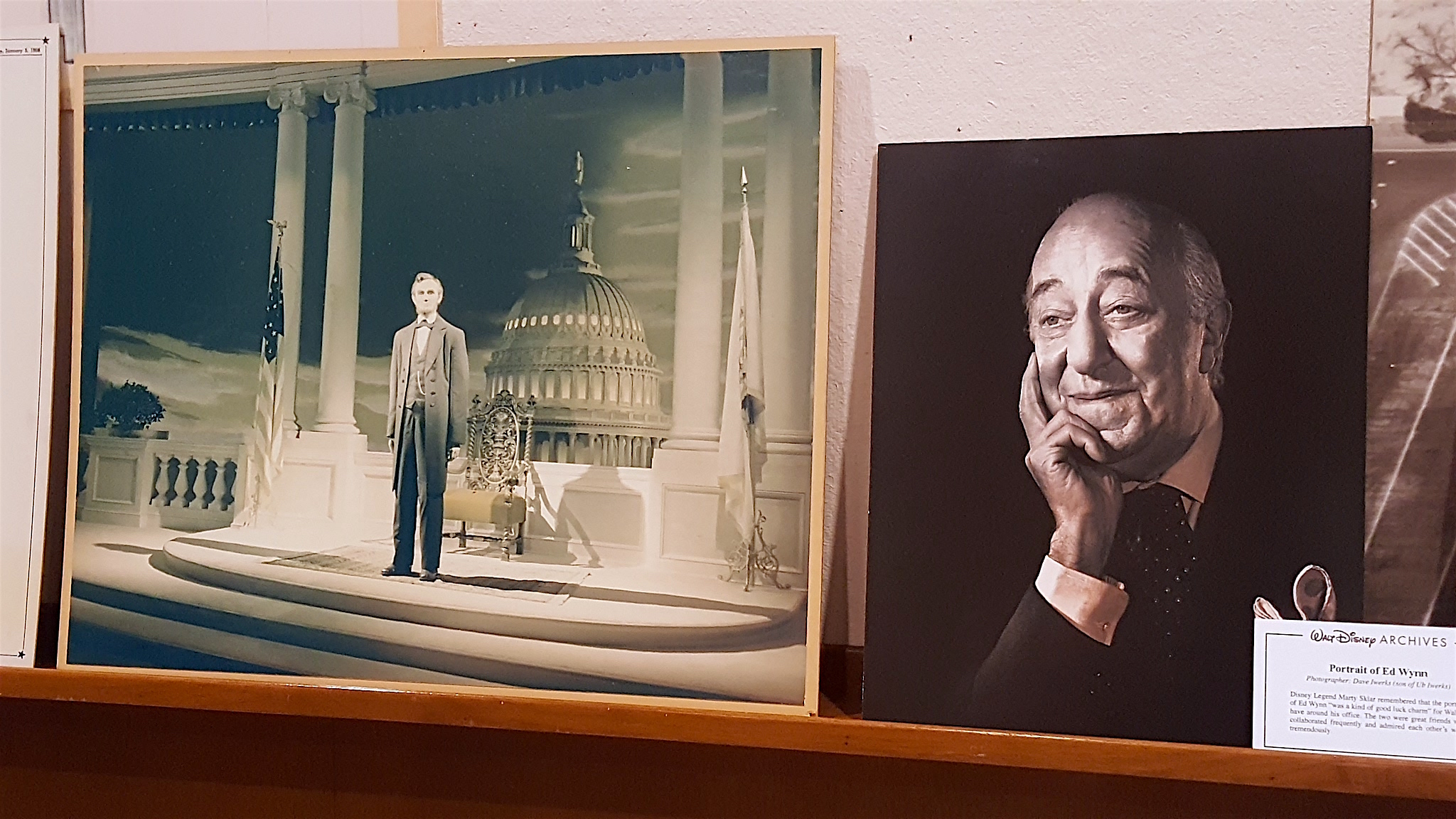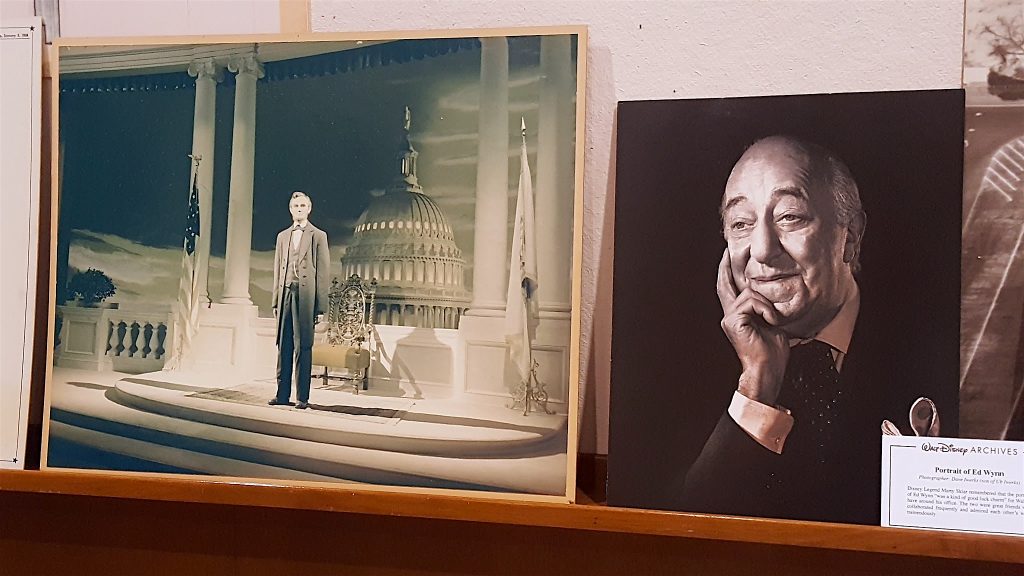 Also as I was leaving Disney's office it caught my eye that he had this photo of Abraham Lincoln – my son's favorite president.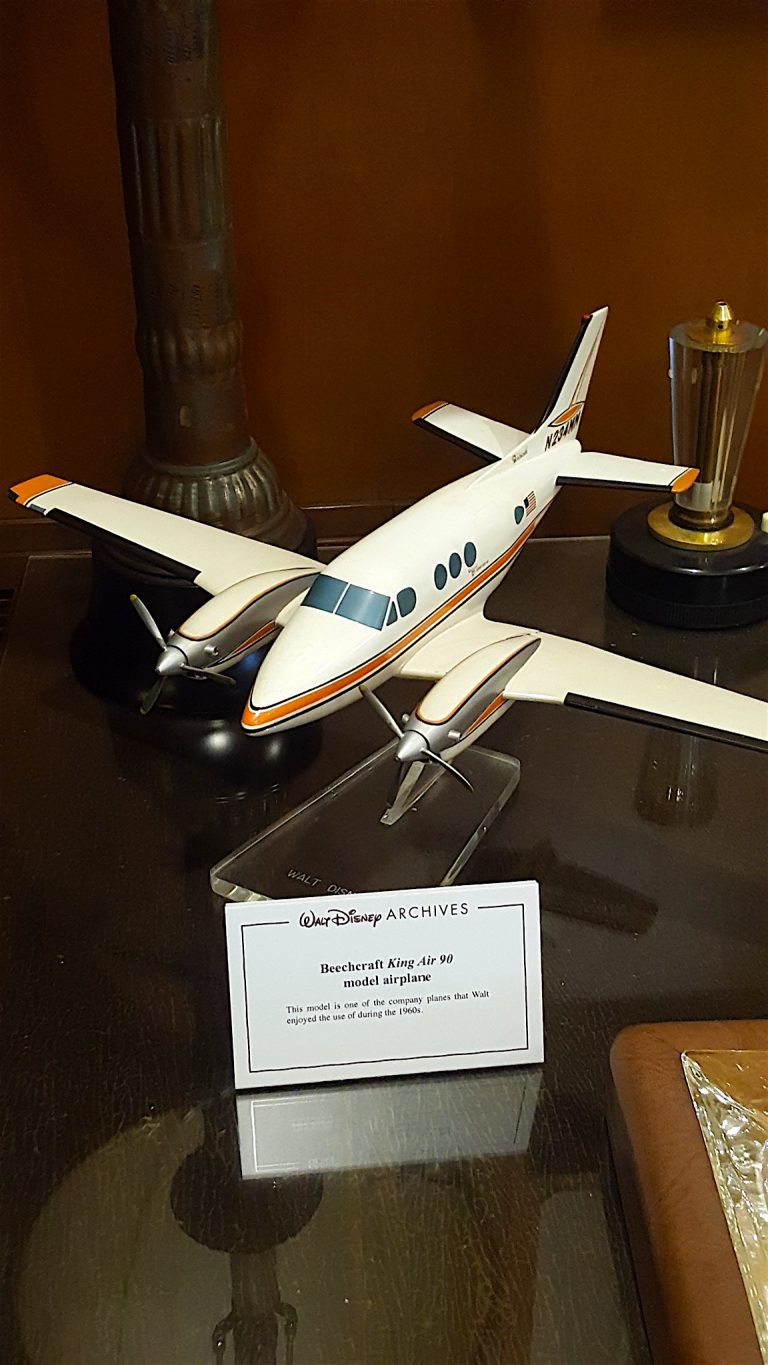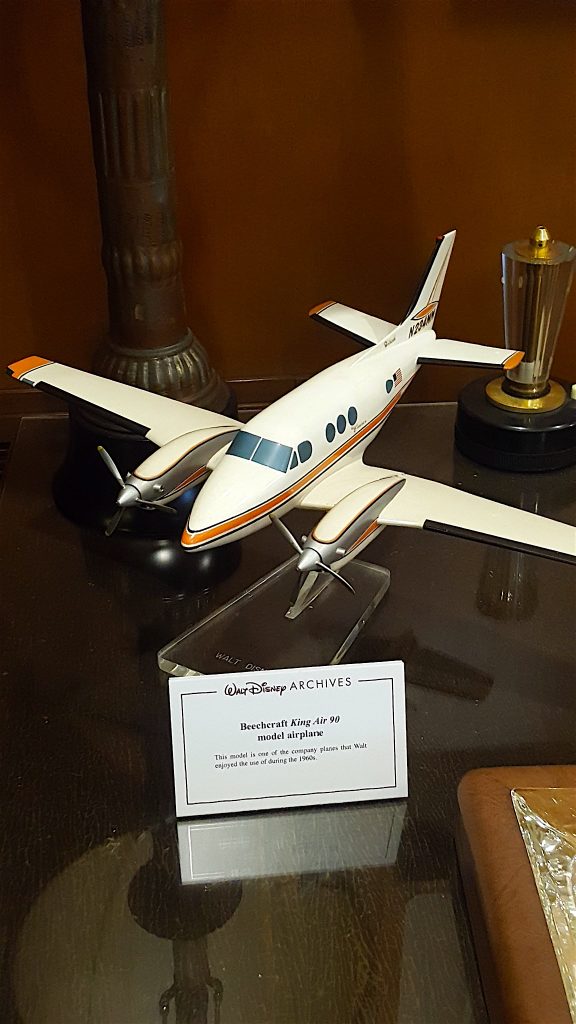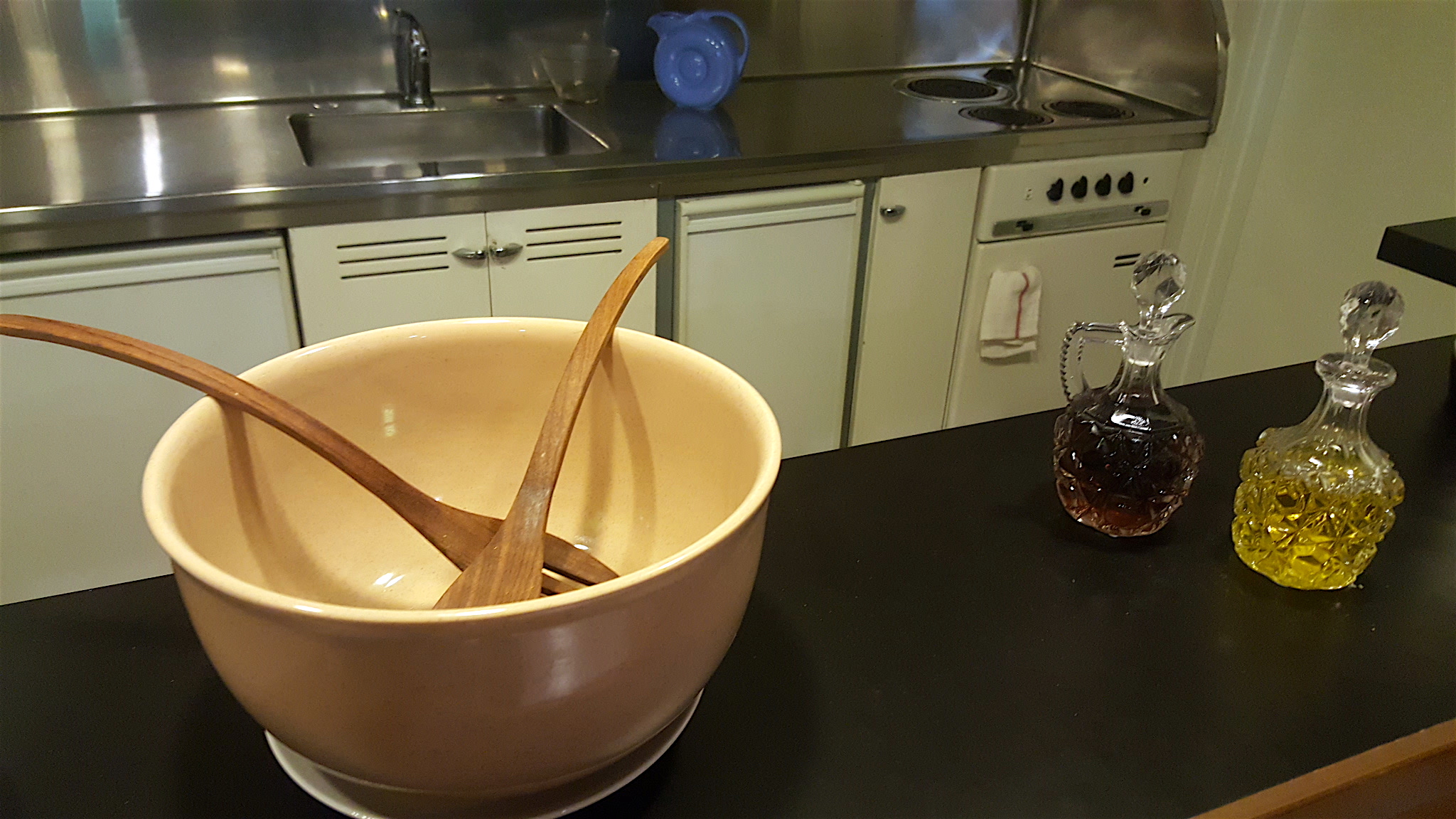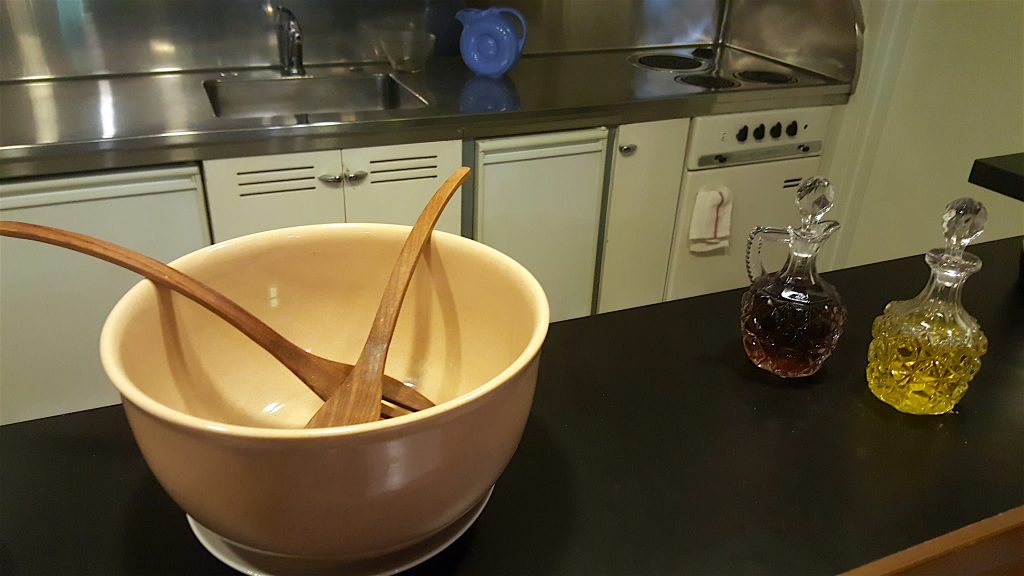 There is even a kitchen in Disney's more private office. You see he actually had 2 offices. The first office you walk through was the one where he entertained guests. The second office was more of his work space.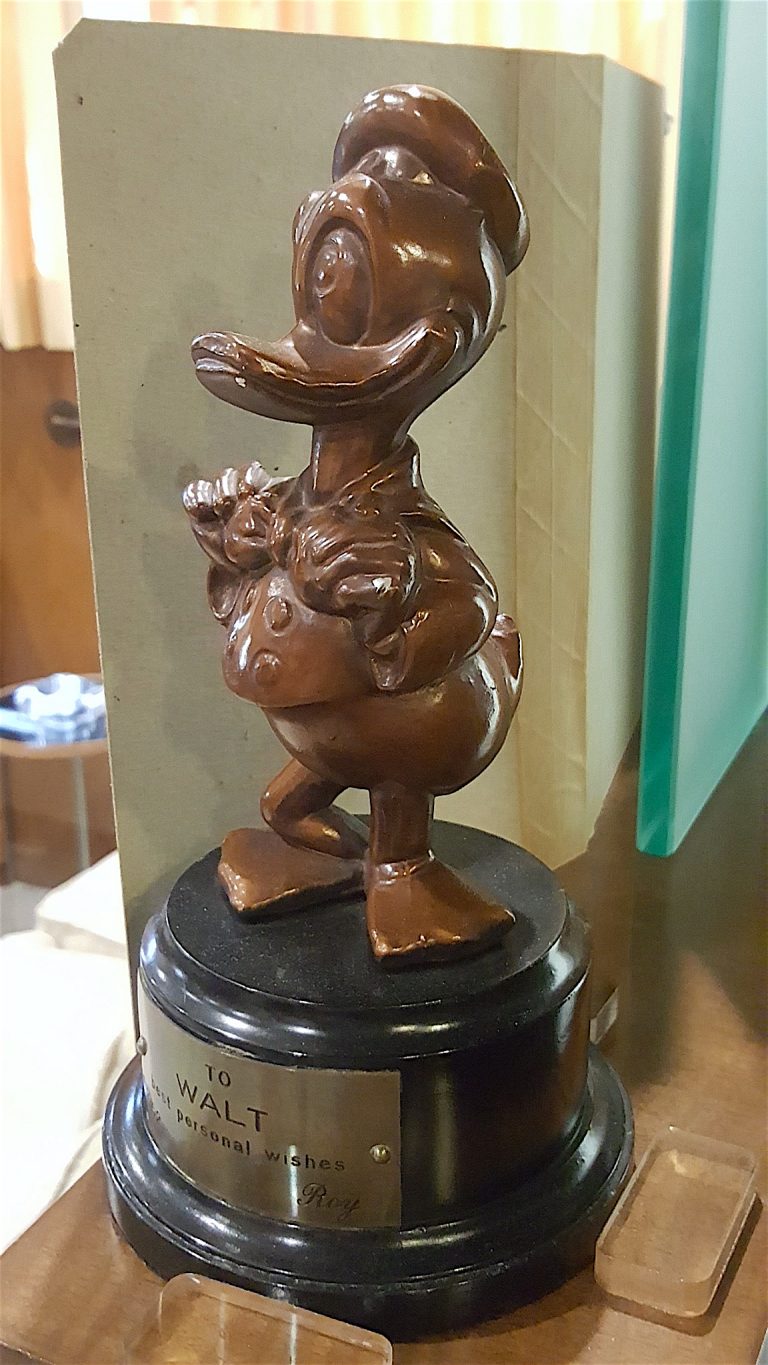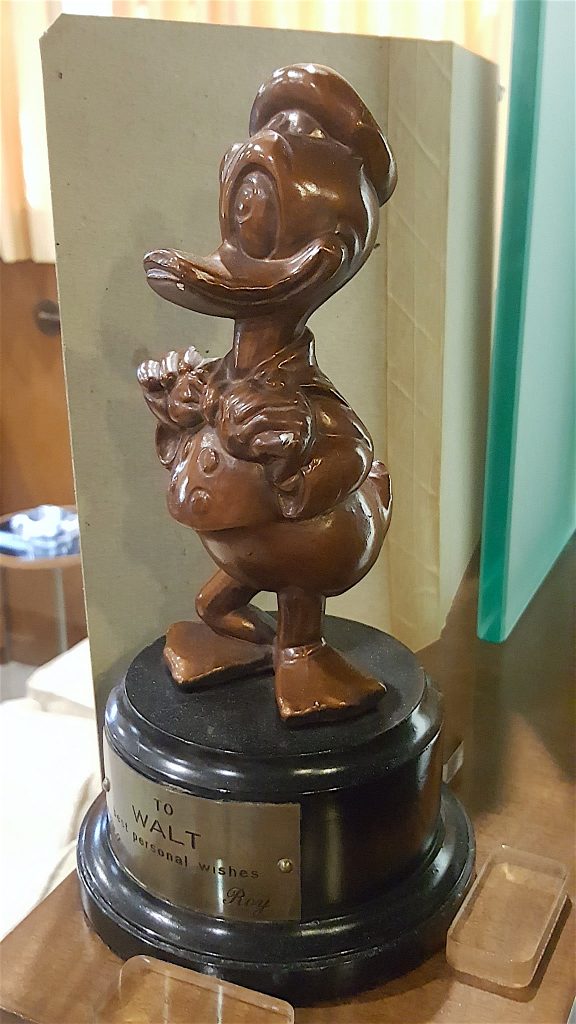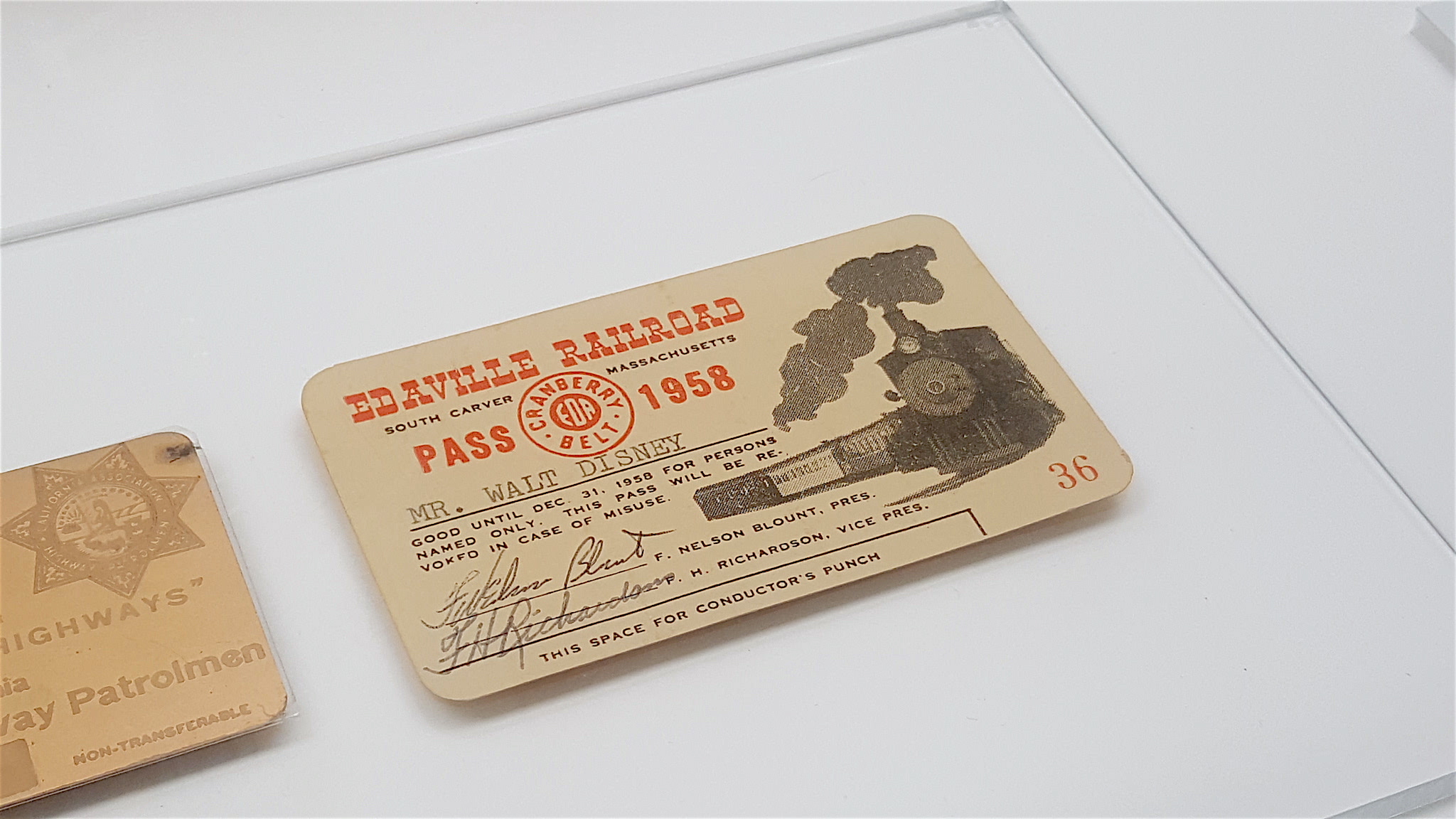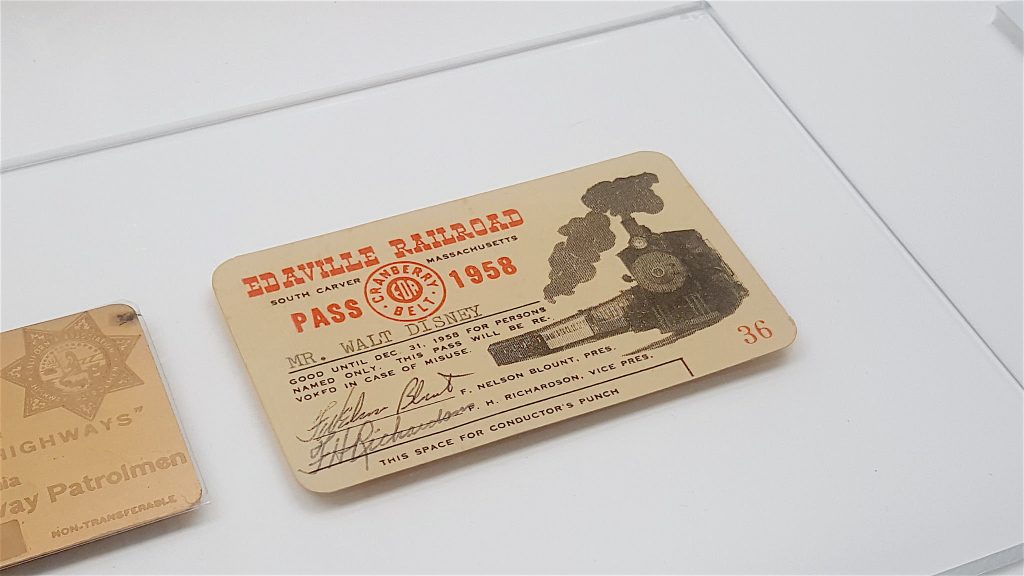 As you leave the area you'll find a simple display case with some of Walt Disney's personal effects.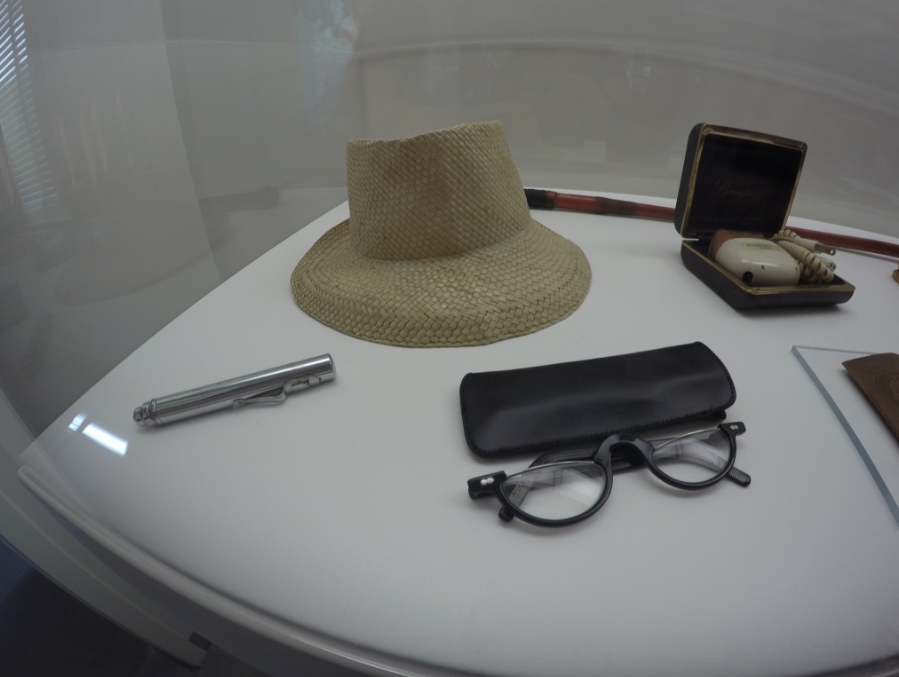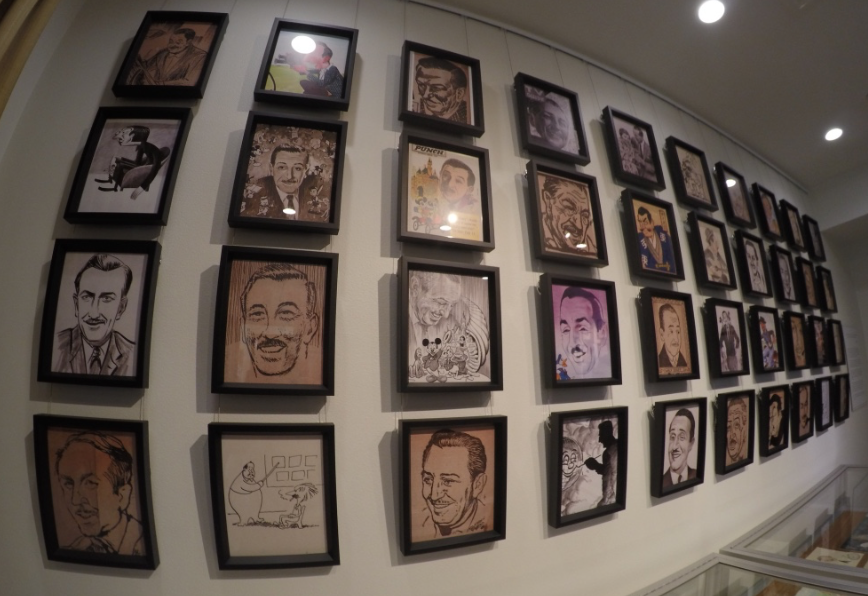 I hope you have enjoyed this photo tour overview of Walt Disney's office.
Other Disney / Pixar Adventures: