Life, Dreams, and Technology at the Walt Disney Family Museum
This post may contain affiliate links, view our disclosure policy for details.
I visited The Walt Disney Family Museum as part of a press event tour.
While attending the press event for Disney Pixar's film the Incredibles 2 I had the time for an important stop in my tour to visit the The Walt Disney Family Museum located in the Presidio in San Francisco, California.
Growing up in central Florida, Walt Disney World was a very special place to me with so many amazing memories and adventures. Not only did I of course enjoy the magic but I was always intrigued by the ever growing technology behind the Disney name.
Having the opportunity to not only attend these exclusive press events with Disney but now to dive into an entire museum dedicated to his life and the world which he created for us – it's truly full circle for me.
Over the next few months I will be sharing a tour of Pixar Animation Studios & its archives, more about the amazing technological advances in the world of animation, and of course coverage of the Incredibles 2 film coming to theaters June 15, 2018!
Get a SNEAK PEEK inside Walt Disney's Office!!!: (not in the museum)
About the Museum: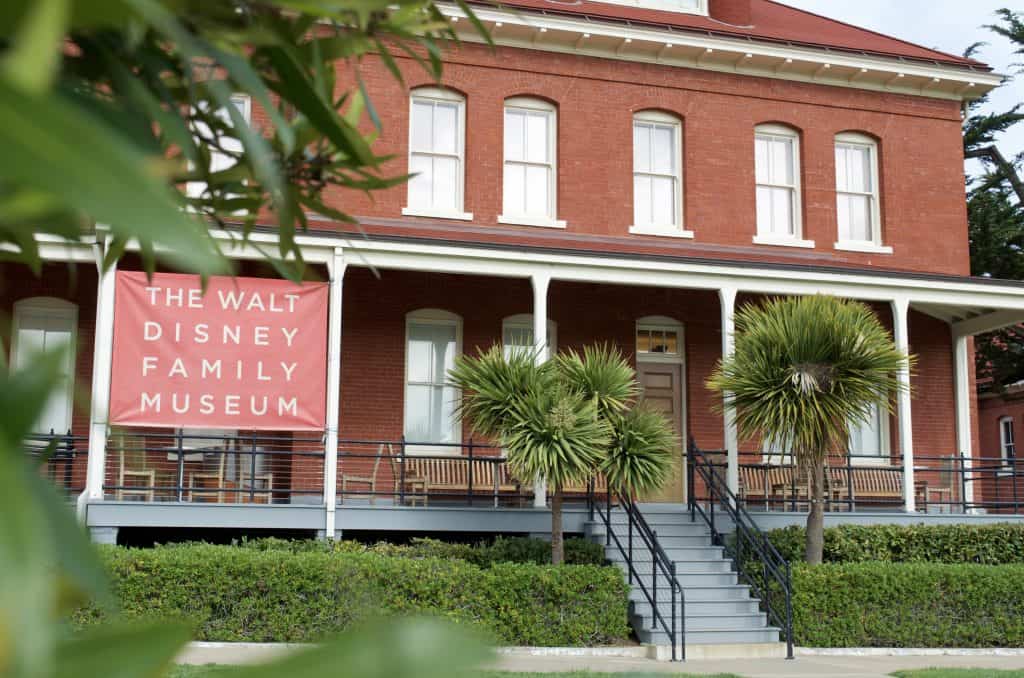 Imagine it's 1897 and the above building was referred to as Barracks 104. It was part of a row of massive Army barracks built on Montgomery Street to house soldiers in an area now known as the Presidio in San Francisco.
Previously an active army base (and the Pacific Coasts strongest defense from 1846 to 1994) it now houses one of the most complete collections of history from a man who came from humble beginnings and passed as a man who changed the course of history for every single one of us – Walt Disney.
The Walt Disney Family Museum is an amazing treasure for history buffs, artists and Disney lovers. As you enter the museum you walk into Walt Disney's childhood.
Moving from room to room is a walk through not only the life of Walt Disney but also the change in American history and the technology of animation development. It's a complete picture of the history of Disney – his struggles, his perseverance, and his success as well as failures.
Did you know?:
The museum itself is a 501(c)(3) nonprofit organization founded by Walt & Lillian Disney's daughter, Diane Disney Miller. In fact it is still run by a board that spans three generations of Walt Disney's Family.
The museum is open 6 days a week (NOT OPEN on Tuesdays!) and closed on January 1, Thanksgiving Day and Christmas Day. (Admission is free year-round for active and retired military, their spouses, and dependents with valid ID.) Buy tickets HERE to visit The Walt Disney Family Museum.
Scenic View Tips for Museum Guests:
If you're new to San Francisco (or live there but love a great view) I have TWO AWESOME tips for you!! One is BEHIND the museum, and one is IN FRONT of the museum!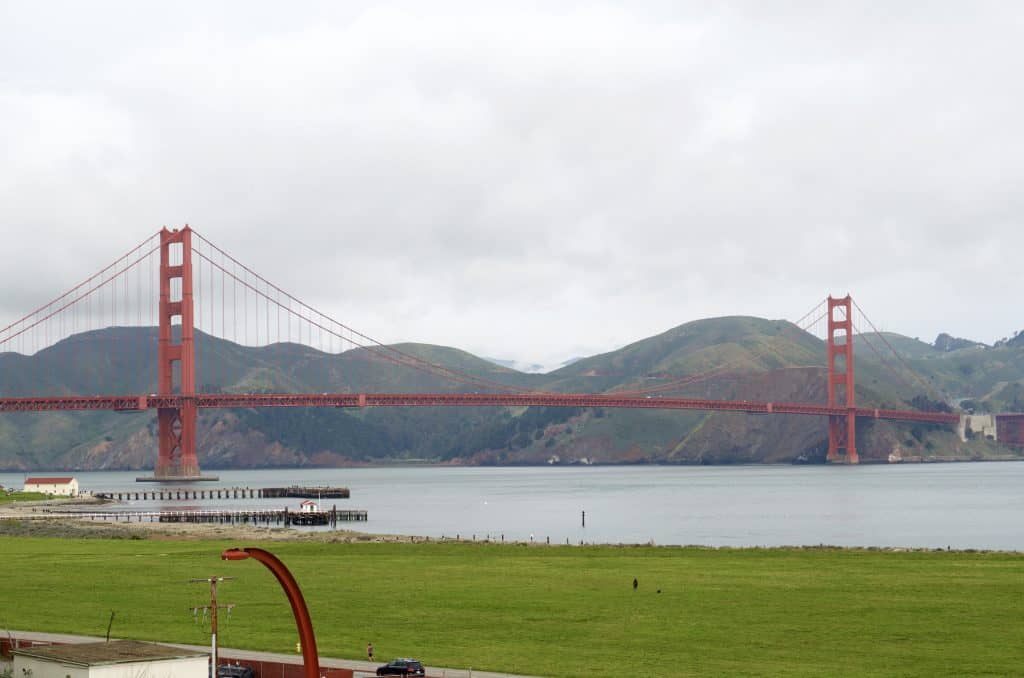 TIP: Head down the sidewalks behind the museum towards the road for some fantastic views of the Golden Gate Bridge!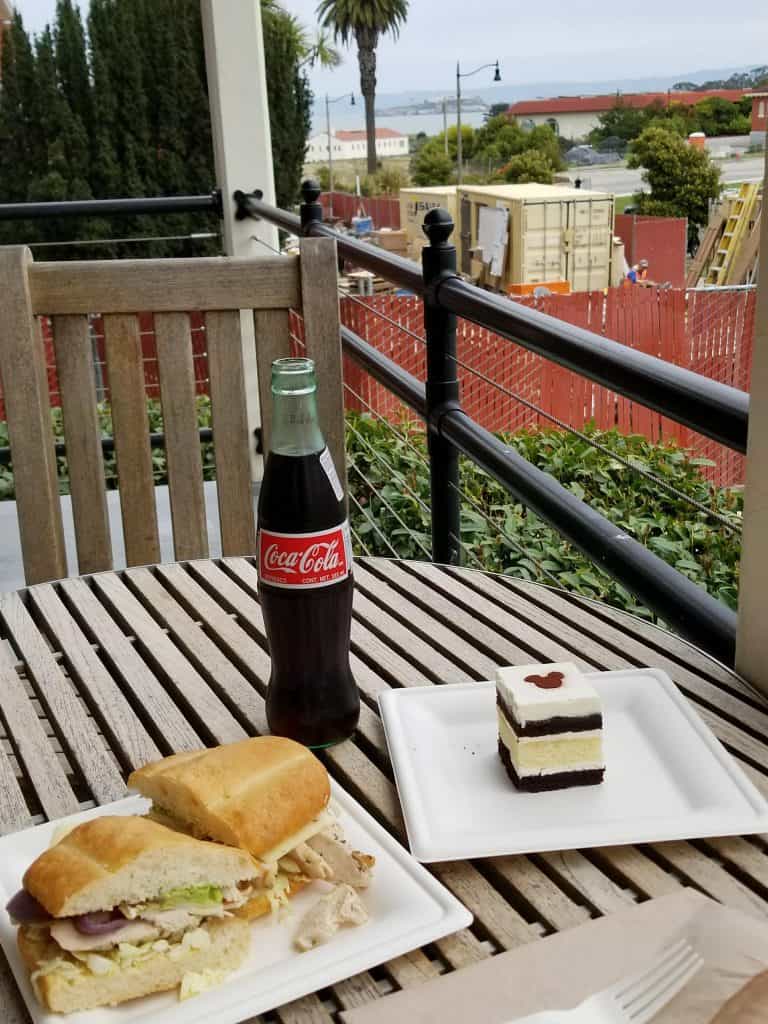 TIP: The Walt Disney Family Museum has a great cafe inside but you can carry your food right outside onto the wooden front porch to face the bay AND Alcatraz while you eat! The view was phenomenal to this San Francisco newbie!
Walt Disney's Childhood:
Walking into the museum starts you in the childhood years and family of Walt Disney as a child. In fact the story actually begins generations before Walt Disney was born with the history of Arundel Elias Disney and Maria Swan Disney in 1834.
From their 16 children was born Kepple and from their 11 children was born Elias – Walt Disney's father. The walls in this gallery show the story of Disney relatives and the history behind them. It's important to know the history behind the Disney family to understand how it shaped Walt's journey.
My favorite photo is this one on the left of Walt Disney at 9 months old. Most of the time we see the iconic photos of Walt Disney later in his life after his fame and success but not as many of us know about his childhood.
Did you know he was born in Chicago?! I had to go all the way to San Francisco to learn that Walt Disney was born right here in Chicago and THE HOUSE IS STILL HERE STANDING! In fact it's in a restoration process opening for tours! I found this incredibly fascinating living near the city myself!
The photo above is his home at 1249 Tripp Avenue in Chicago where Walt Disney was born in 1901 on the 2nd floor of the home.
Not only did Walt Disney watch his family farm being sold off due to poverty as a child but he also had to declare bankruptcy himself after his original character, Oswald, was stolen right from underneath him?
He paid many steep prices in his life but he kept getting back up and fighting for his dream. What an amazing legacy Walt Disney has left.
Walt Disney's Early Career:
At the age of 17 Walt Disney found himself in France and began drawing sketches for troop canteens, menus, and even their ambulances and windbreakers! In 1921 however Walt Disney stepped out and created his first animation studio, Laugh-O-gram Films, Inc.
He produced six one reel cartoons in the next year based on a twist of traditional fairy tales but by 1923 the company quickly went under due to a bad contract deal. Bankruptcy – Walt Disney had to declare bankruptcy! But this isn't where his legacy stops.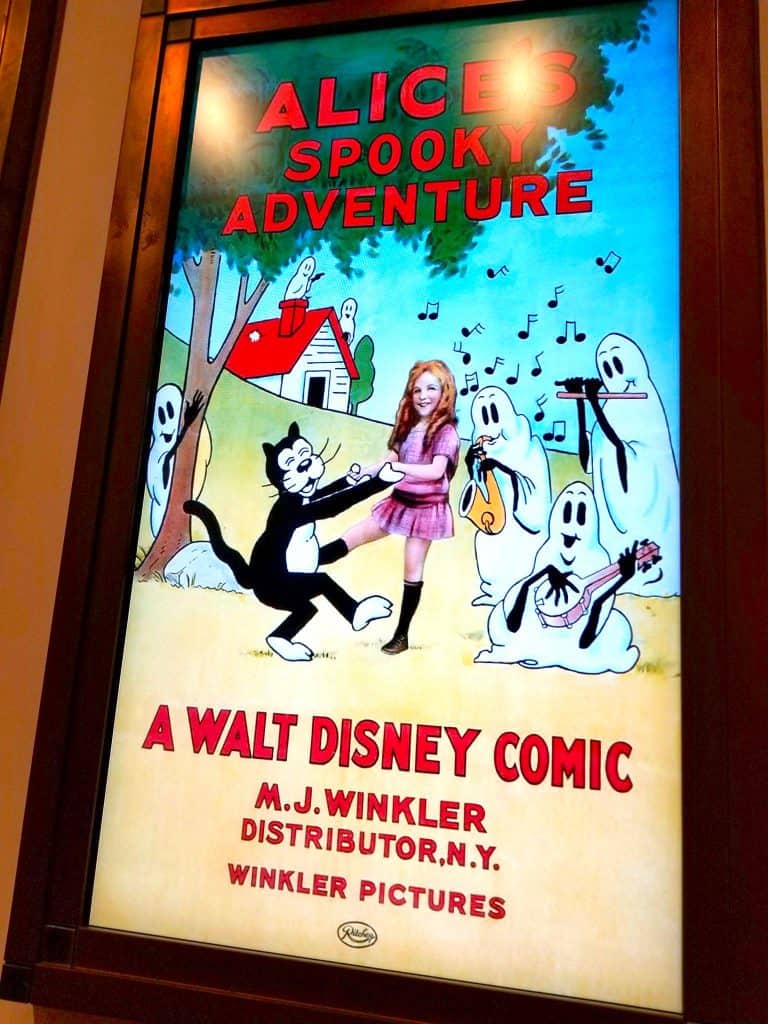 He packed up his original inventive live action animation, Alice's Wonderland, and headed to Hollywood with just $40 in his pocket, a coat, and a pair of mismatched trousers. He also carried a small suitcase with a few shirts, underwear, and drawing materials. That's all he owned.
"He was always worried, but always enthusiastic. Tomorrow was always gonna answer all his problems." – ROY DISNEY

"Out of necessity, I was forced back to the drawing board, you see." – WALT DISNEY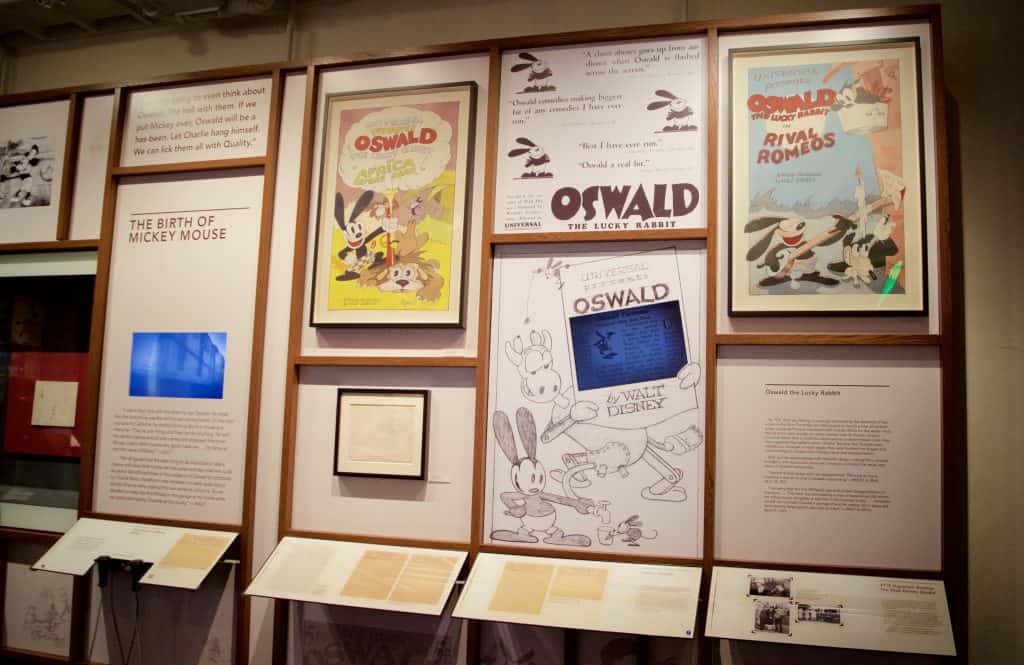 Riding on the coattails of the newly found success with his Alice Comedies Walt Disney created Oswald the Lucky Rabbit in 1927. The Disney Bros. Studio was born with Walt writing, drawing and direction all of the animation while his brother Roy managed the books.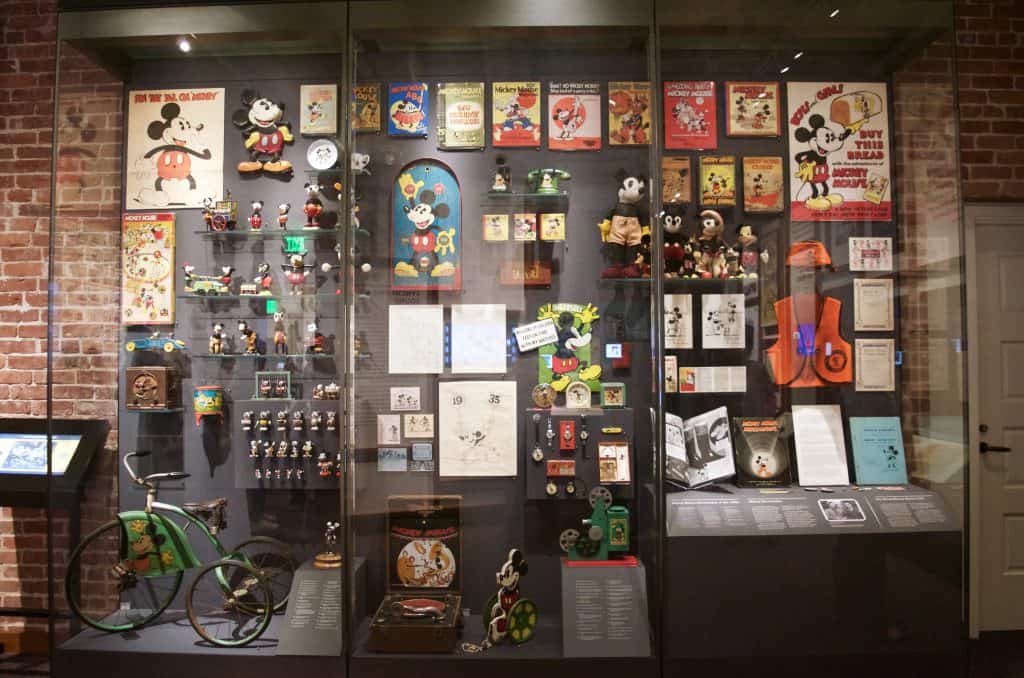 With the loss of his beloved character Oswald Disney once again pushed on and created Mickey Mouse – which as we all know, launched his lifetime success to an ever-growing empire. The museum of course had all sorts of collectable Disney objects from Mickey Mouse watches and lunch boxes to a bike and even a phonograph!

Early Animation Technology:
His first company may have failed, however, it spurred technologies that would eventually become known as the standard even in today's film industry. Walt Disney searched earnestly for a creative spin on what was already out on the market at the time.
Cartoons were already popular, but Disney decided to put humans IN the cartoons – now this was a new spin! This creative combination produced great success with his Alice Comedies which kept them running for 3.5 years!
This innovative cartoon paved the way for success and new creations all the way down to our beloved famous Mickey Mouse!
This exhibit shows us just how painstaking the process was to create an animation. This wall is comprised of 348 frame enlargements from the popular Steamboat Willie – which provided LESS than 15 seconds of animation! EACH and EVERY single scene had to be hand drawn to perfection!
Ub Iwerks, one of Disney's animators, became legendary in the film industry for his creations and dedication.
In 1928 a crazy new innovation took the country by storm – the "talking picture" craze! Sound had arrived to movies and the future development of animation was off to a good start!

The world was not always shown in color as you know from watching vintage Disney cartoons! 1932 was the year these colors began appearing on screen for the first time in a process called Technicolor.
In the early 1930's the concept of Storyboards were invented at the Walt Disney Studio. Storyboards are essentially a large board with story sketches pinned to them.
This allows animators to move the story sketches around, changing them, and creating them into a story in the right sequence. This revolutionary idea is still a standard in today's film industry for animation.
By 1937 the multiplane camera crane was developed which allowed Disney to move beyond the 2D world of most cartoons. This added depth in a whole new way!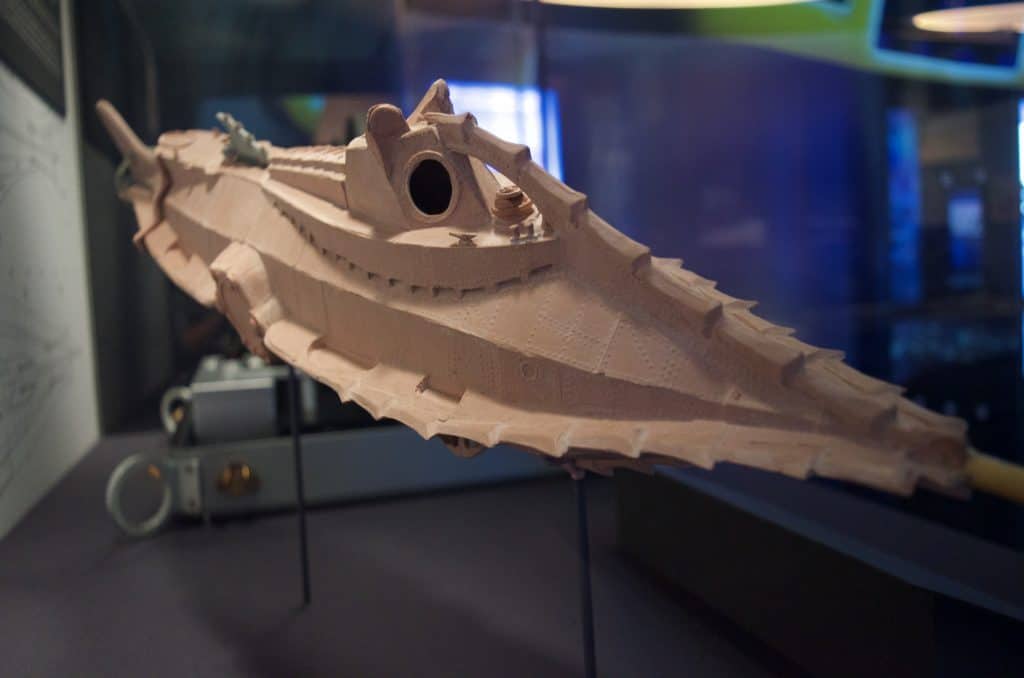 Film is about more than "just" entertainment! For example, when 20,000 Leagues Under the Sea was filmed, there was no such thing as an underwater camera at the time. So the studio machine shop designed a custom underwater housing case just for this film.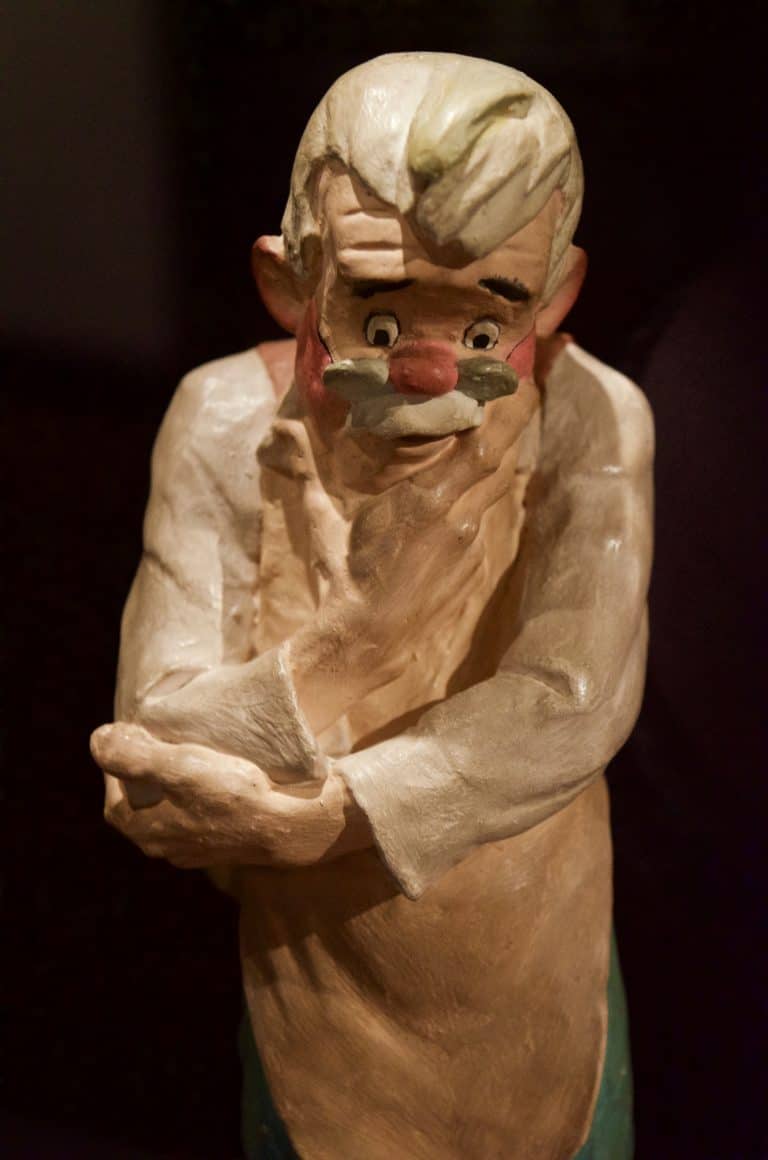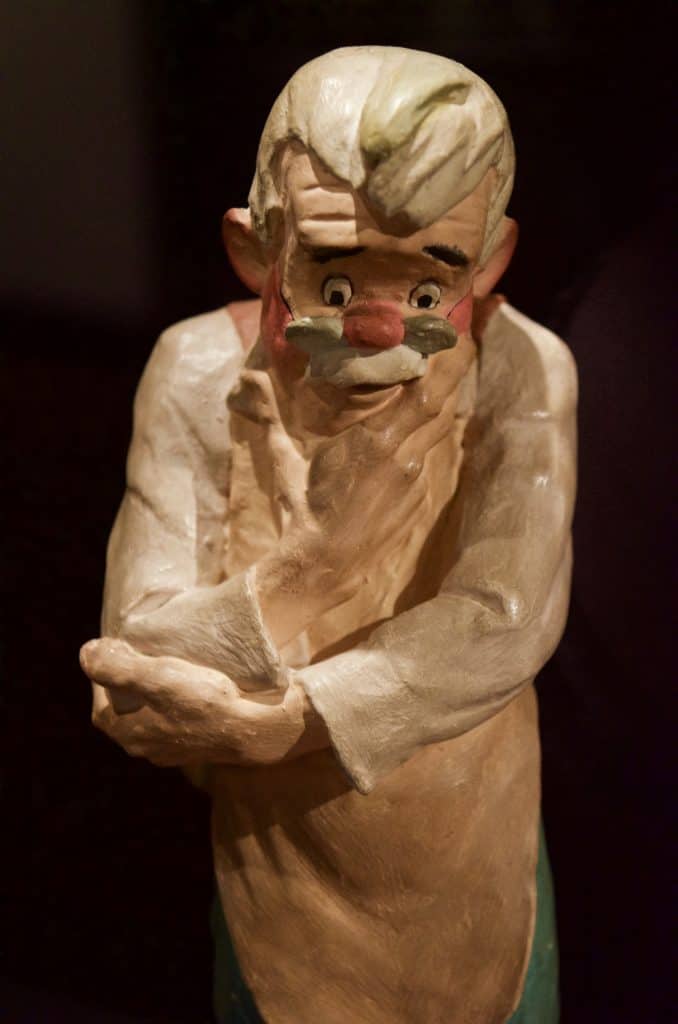 Make Believe World of Glen Keane:
Glen Keane was an extremely talented Disney animator and artist and this exhibit features just a glimpse into some of his artwork. Even if you haven't heard his name you know his work such as The Fox and the Hound to The Little Mermaid, Beauty and the Beast, Tarzan, and plenty of others! Now through September 3, 2018 you can view this incredible exhibit at The Walt Disney Family Museum!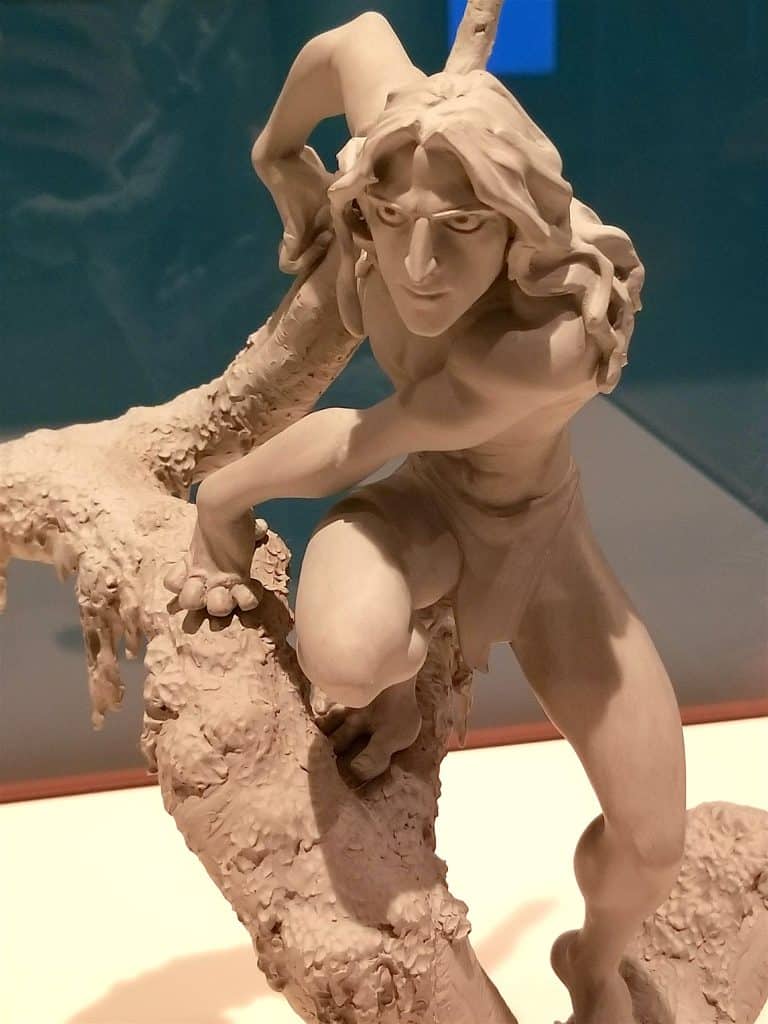 This, among many others in the exhibit, is a clay sculpture of Tarzan. Look at those intense details!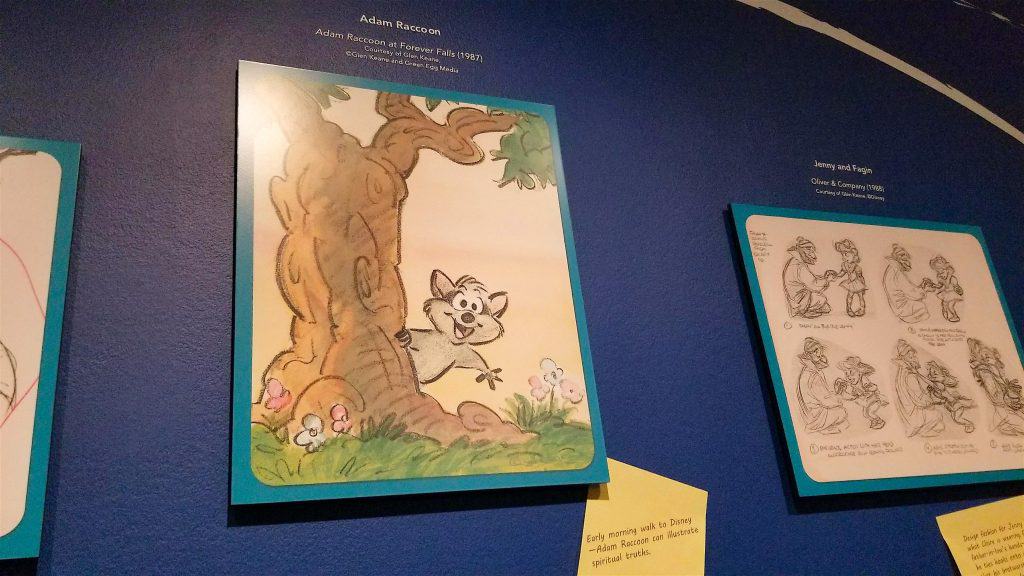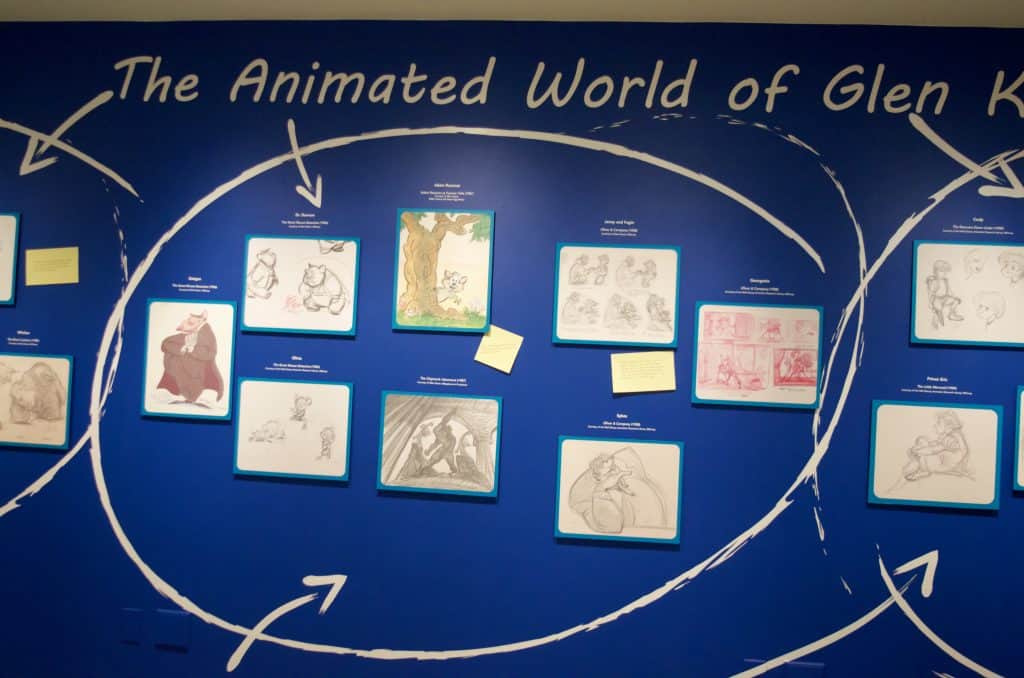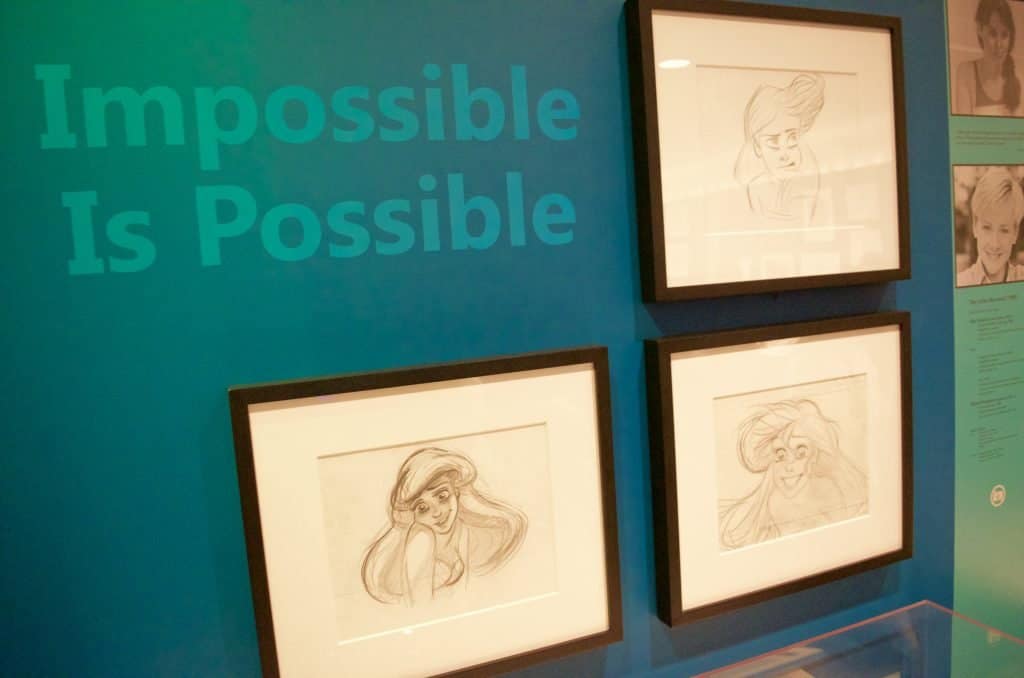 You'll also find numerous hand drawings and animations.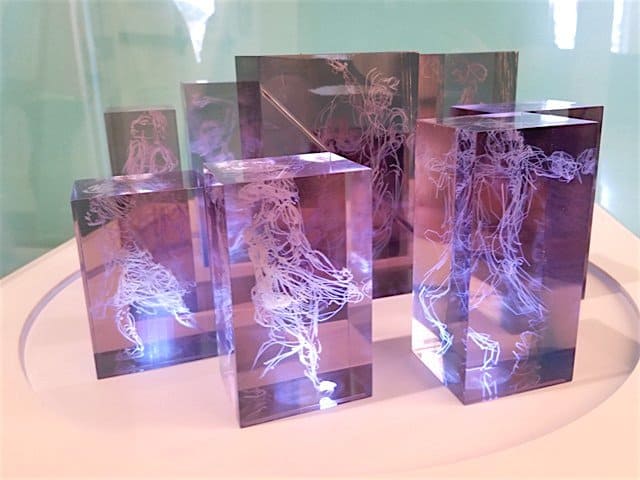 Several years ago Keane left Walt Disney Studios to further his career in a partnership with Google. They collaborated on an incredibly piece of technology called Tilt Brush. Tilt Brush is AMAZING!
It's an interactive Virtual Reality drawing tool that allows you to paint in virtual reality with a wand like controller. You can then take this artwork and turn it into a 3D drawing in the resin objects displayed above.
Other Photos From The Walt Disney Family Museum: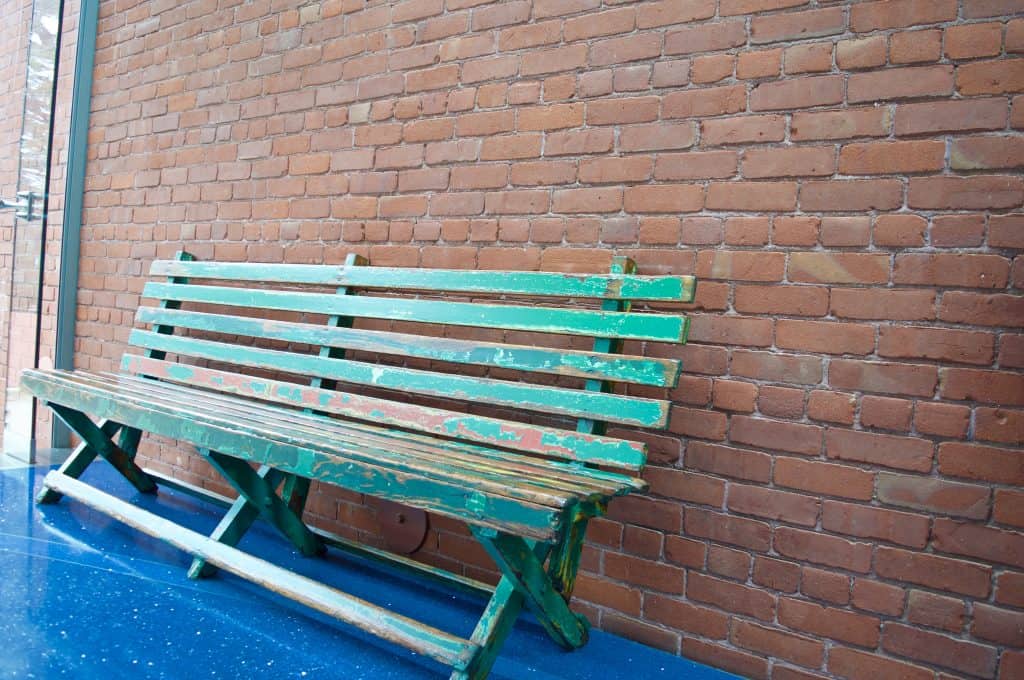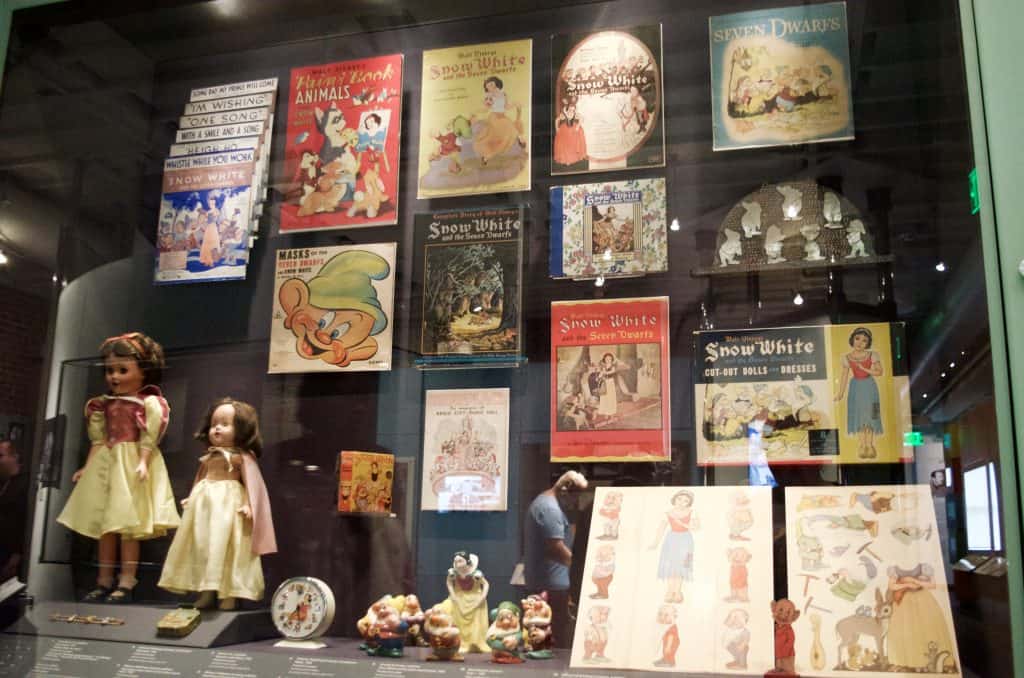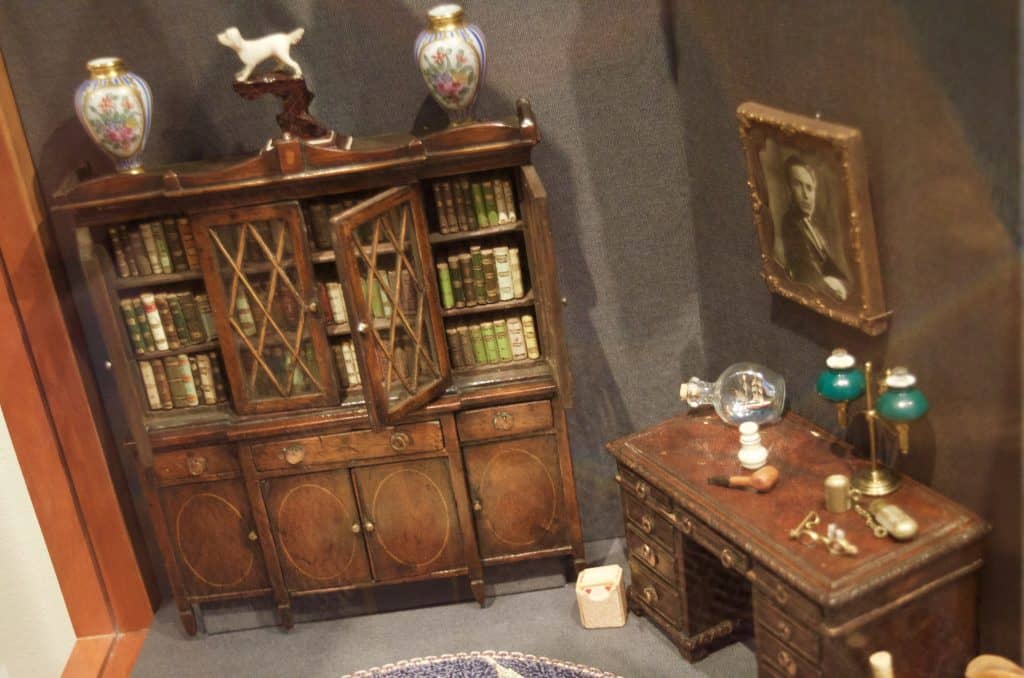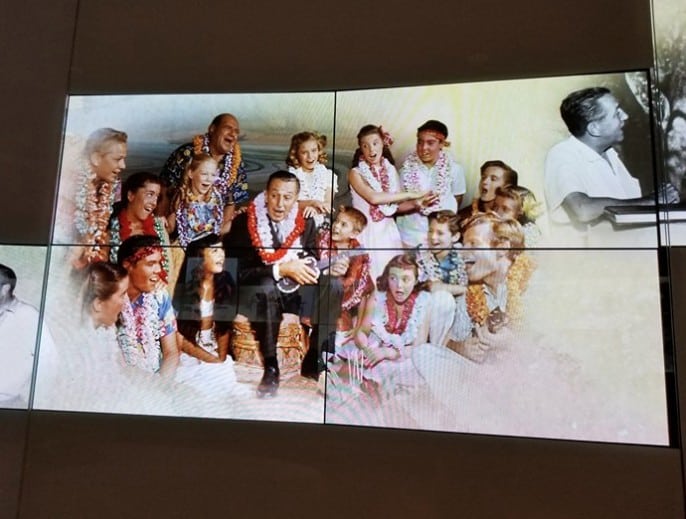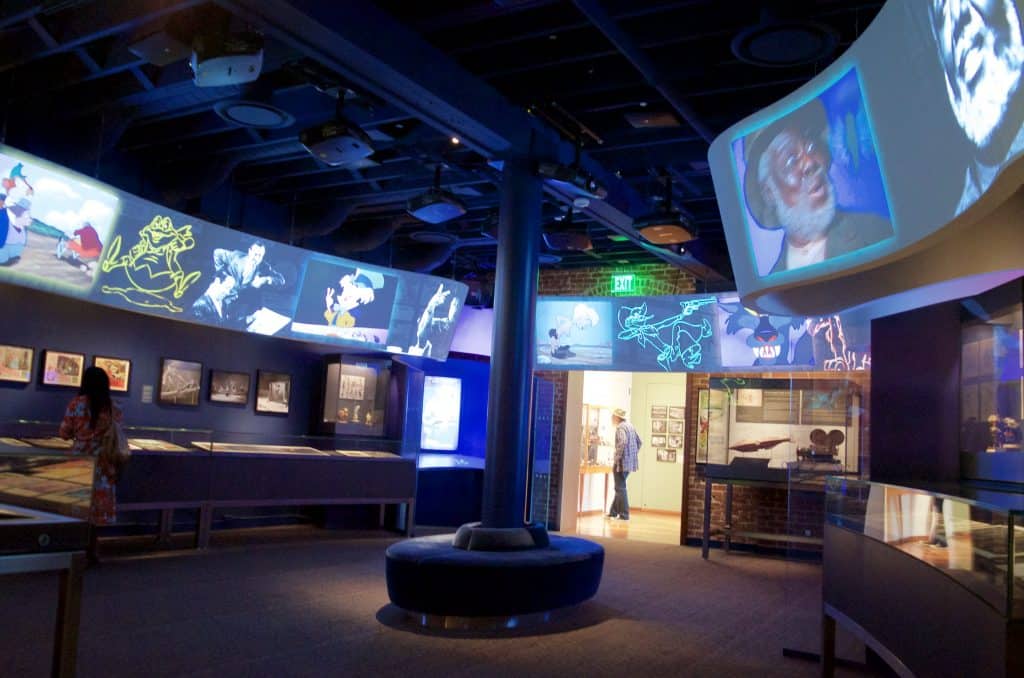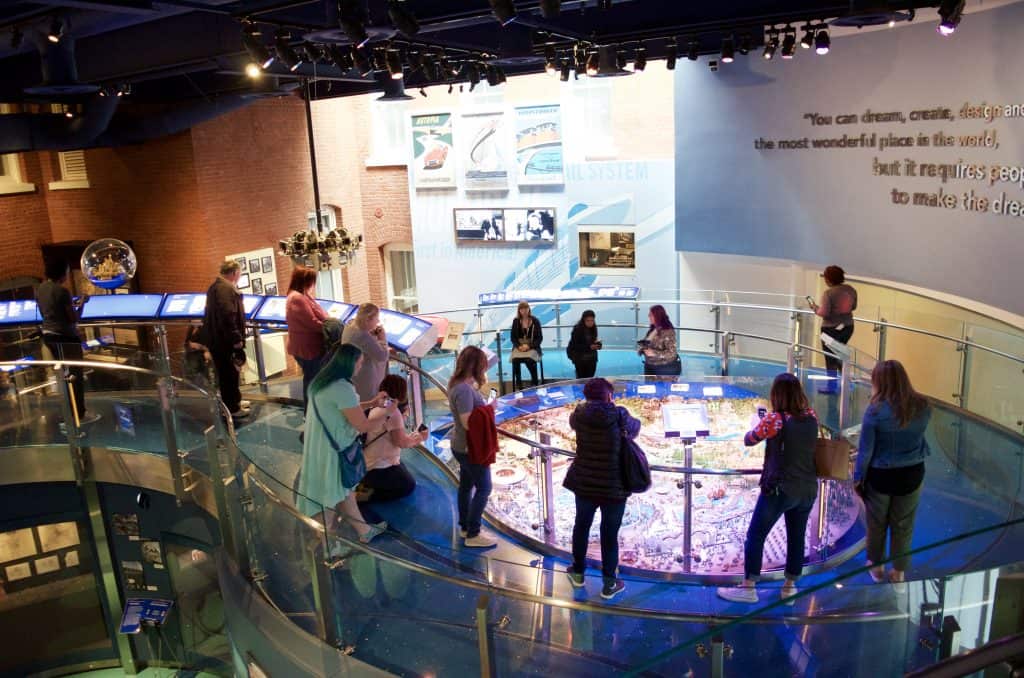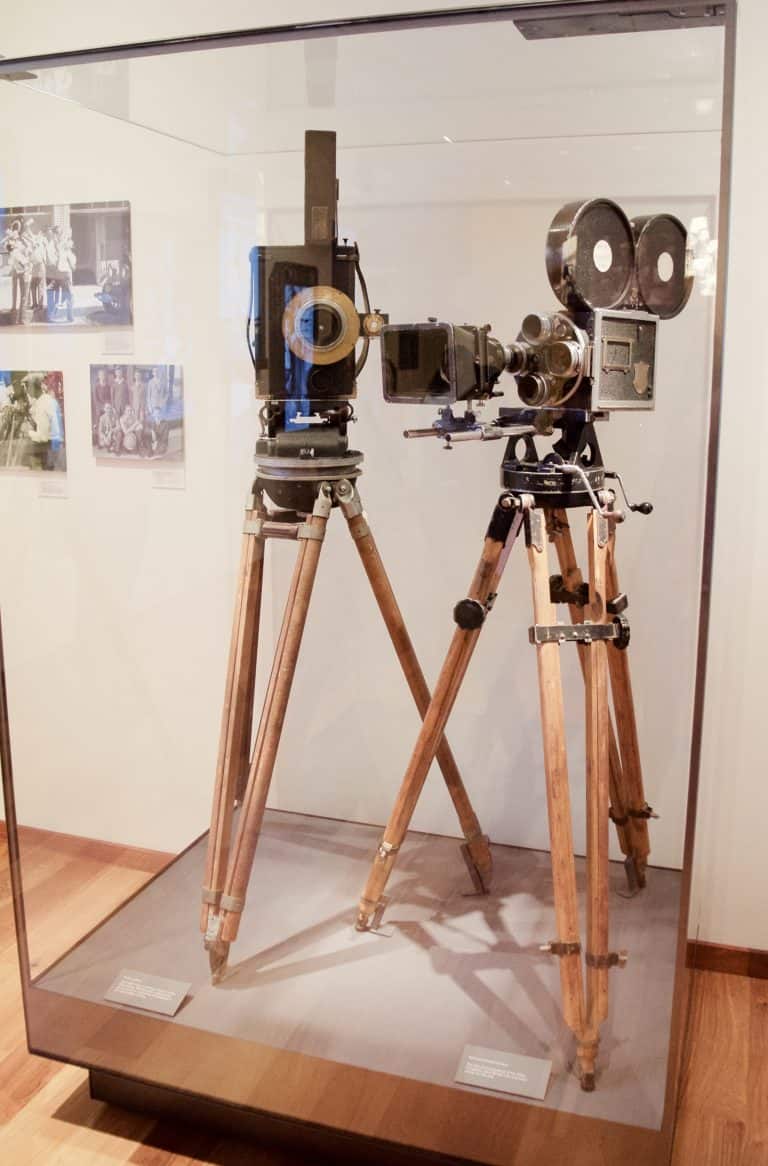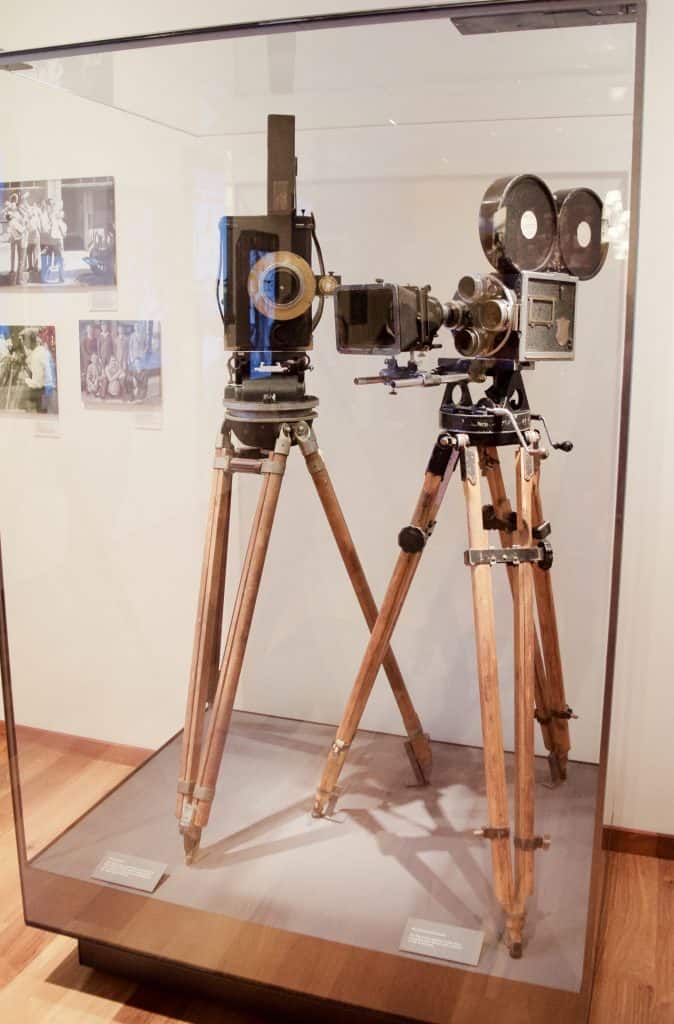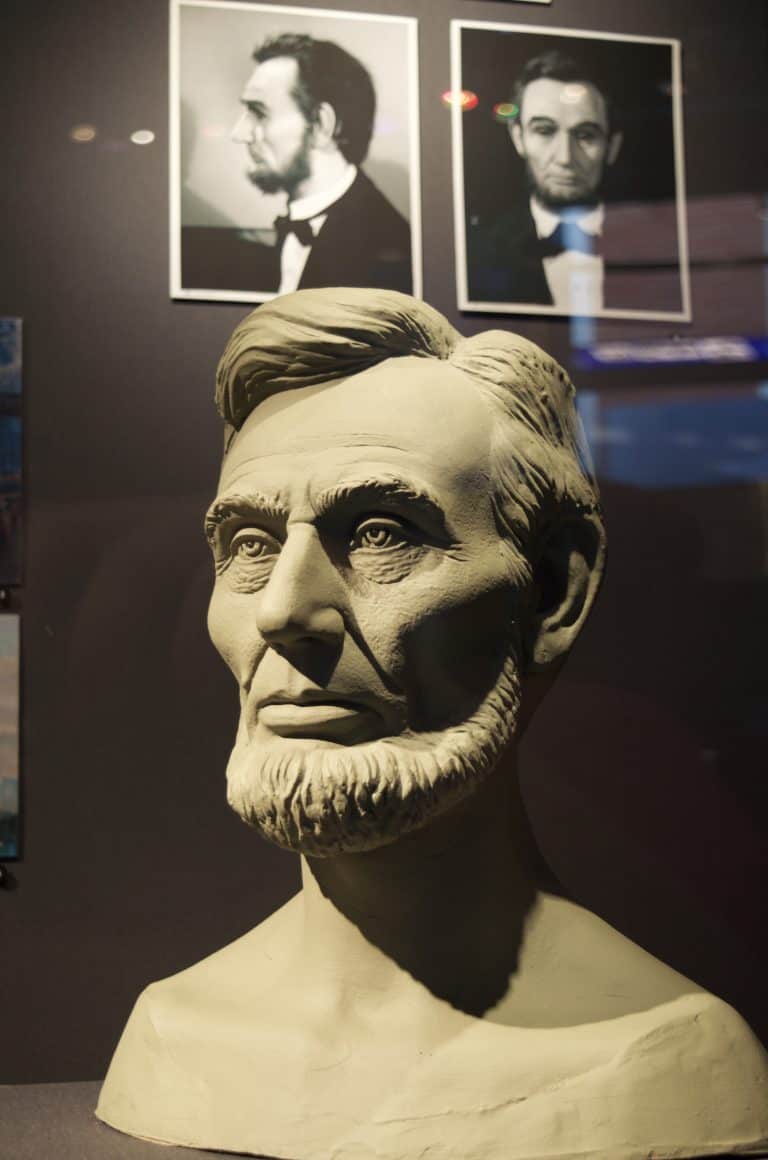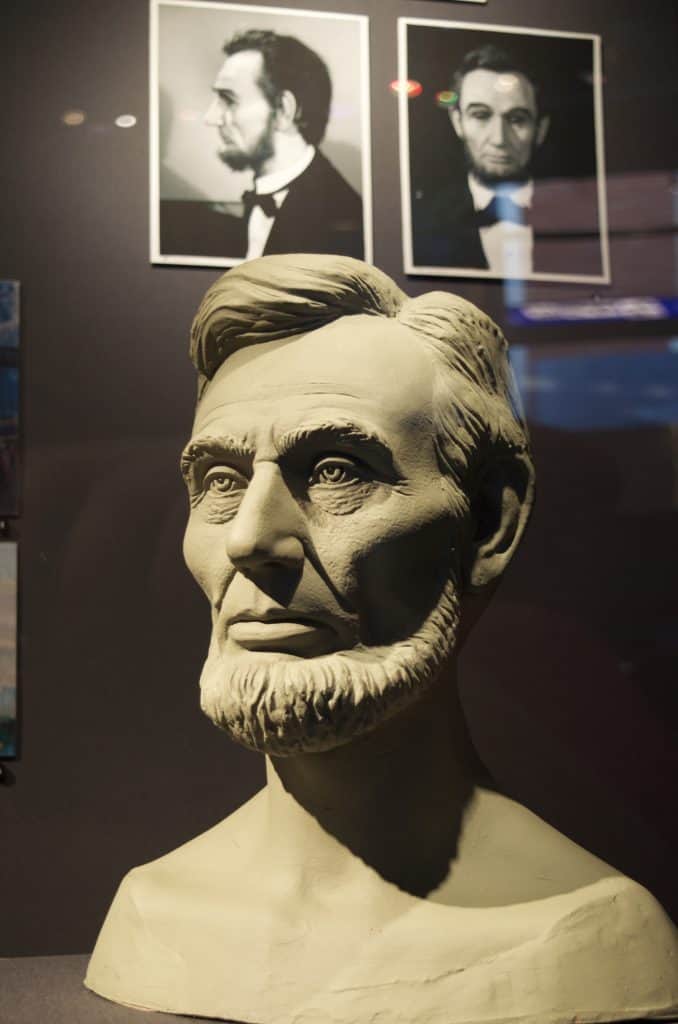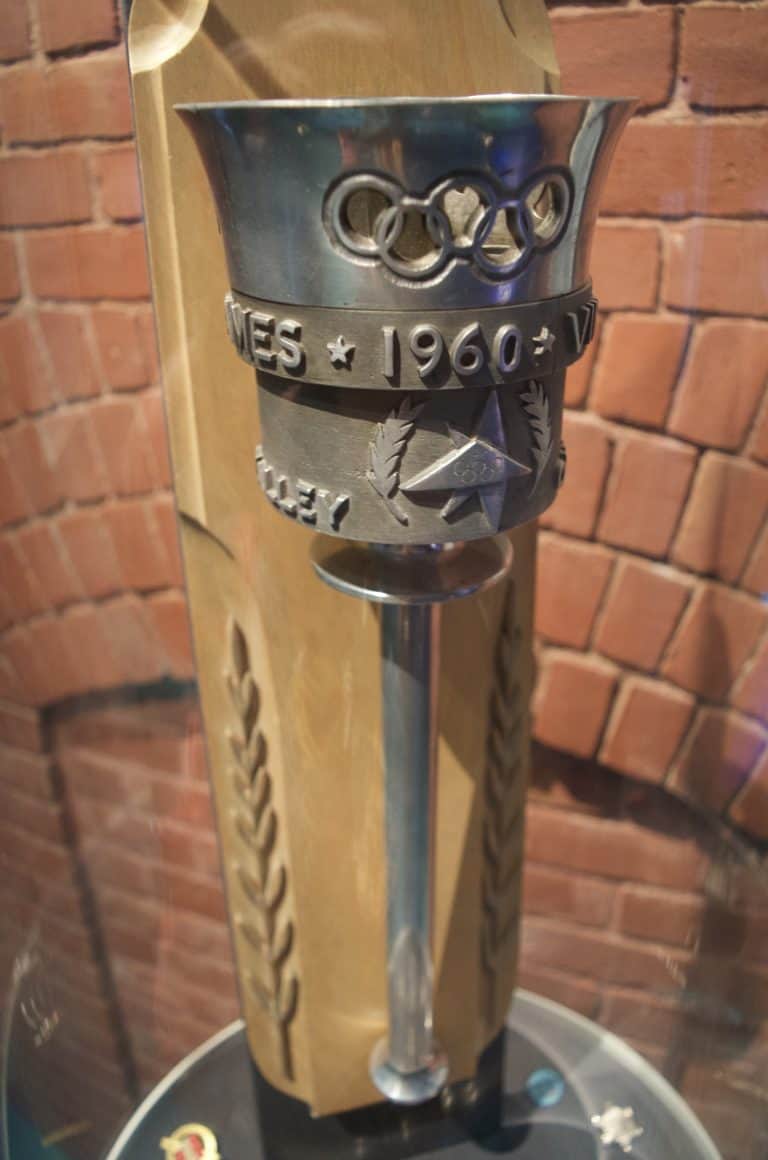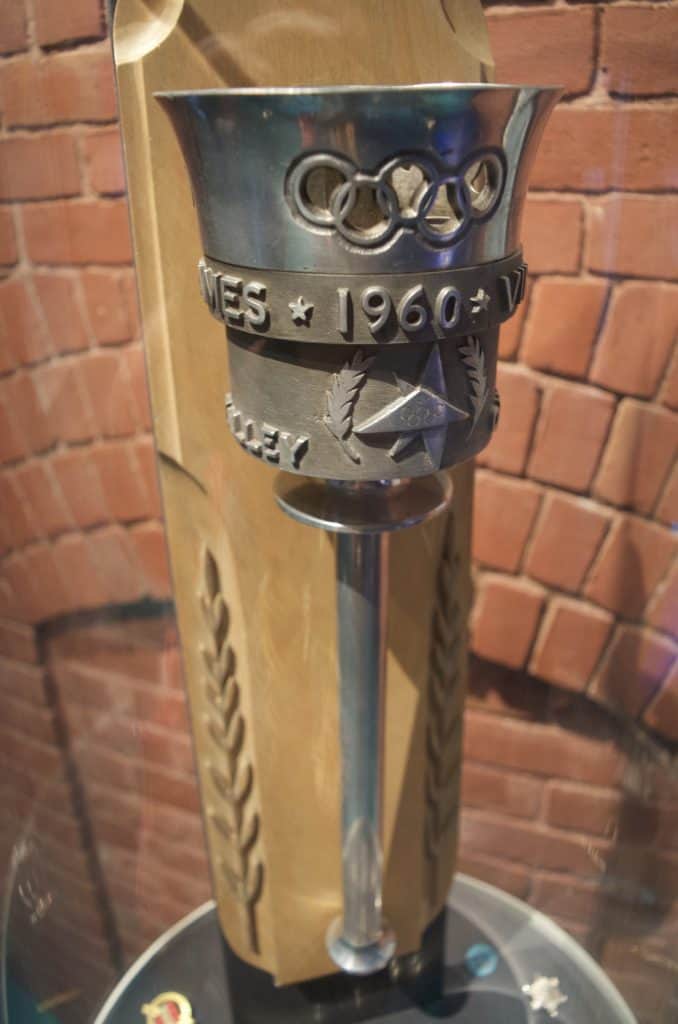 There are simply WAY too many photos, galleries, and things to cover in one post from my visit to The Walt Disney Family Museum. I didn't even touch on Disney's focus during the war, the theme parks, and the coverage of Walt Disney's passing.
The last section you walk through is about when Walt Disney passed away – I don't want to spoil any of that for you since it truly is a special and touching part of the exhibit. But be prepared to be moved in a deep way.
I hope this post has given you a great visual (even though it's brief!) inside into the museum!