Photo Tour of the Red Carpet Premiere of Pirates of the Caribbean: Dead Men Tell No Tales
This post may contain affiliate links, view our disclosure policy for details.
I attended a press junket as a guest of Disney who covered all expenses.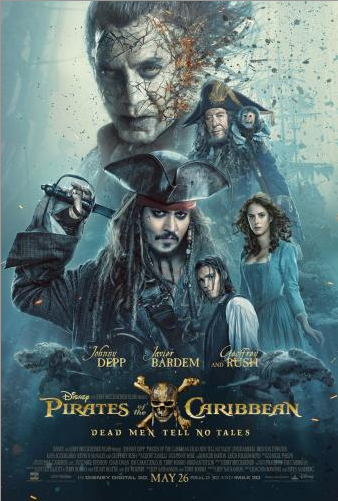 WOW I was SO incredibly honored to be invited to attend the red carpet premiere of Pirates of the Caribbean: Dead Men Tell No Tales as a guest of Disney (even though the carpet was actually teal!). It was an incredible experience and I wanted to separate this post out from the film review which you can read here because I had so many people swooning over the celebrities and the event and asking for photos! Feel free to scroll through the photos below and join me in the fun! (although you have to forgive the photo quality – pics were taken on my phone!)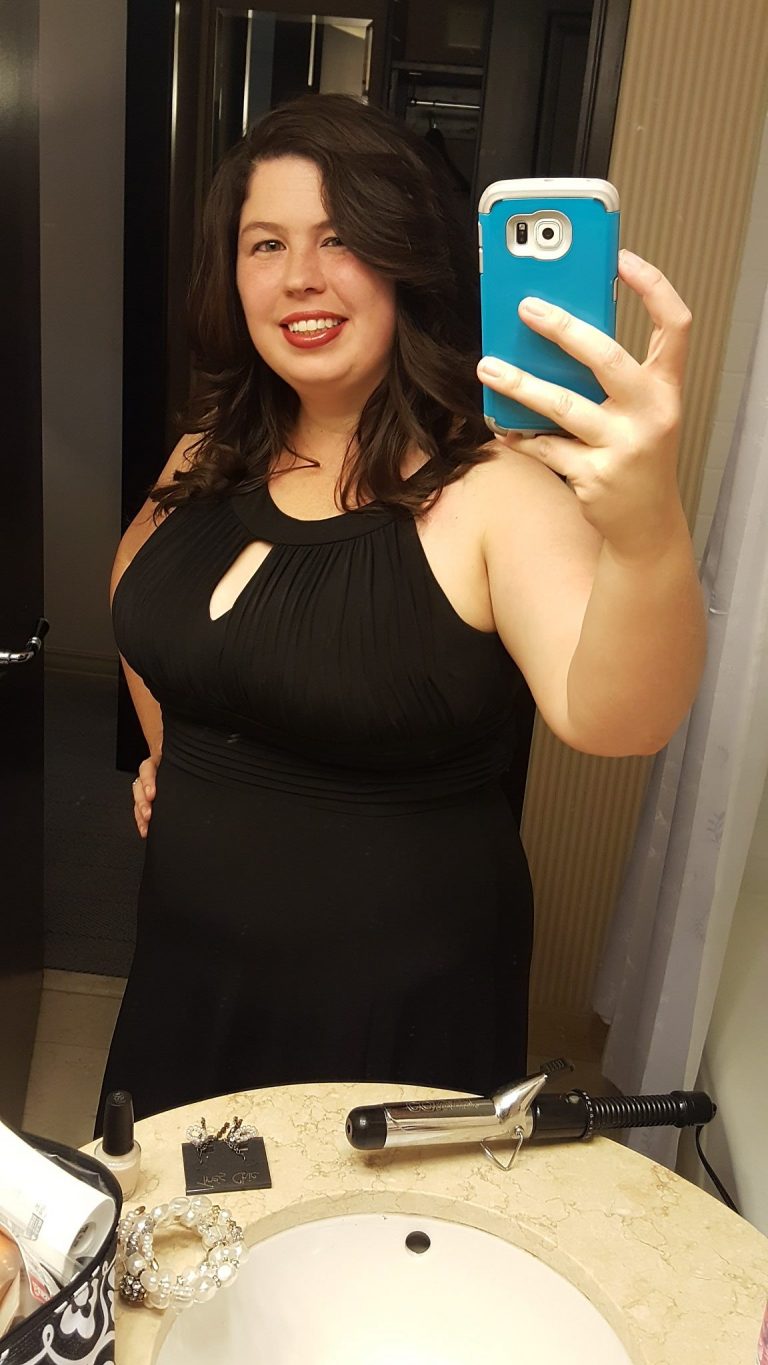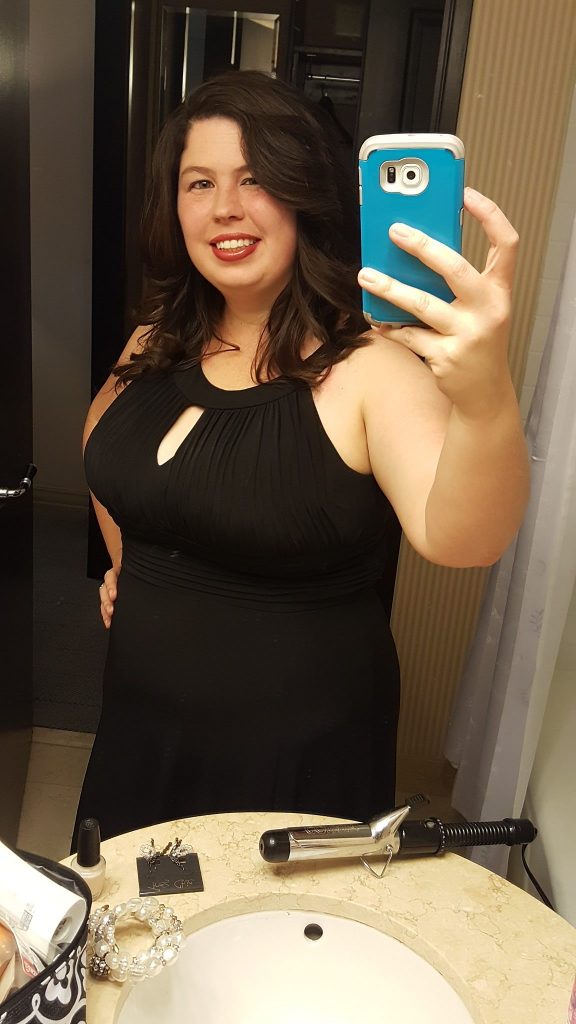 So you're not going to believe this but I picked up a BRAND NEW cocktail dress with tags at my thrift store several years ago and had it hidden in the back of my closet for a special occasion – like the red carpet premiere of Pirates of the Caribbean! It was an $80 dress that I snagged for $20! I picked up some super comfy heels (sounds like an oxymoron right?!) and gorgeous pearl earrings and bracelet at our local consignment shop and I was ready to go!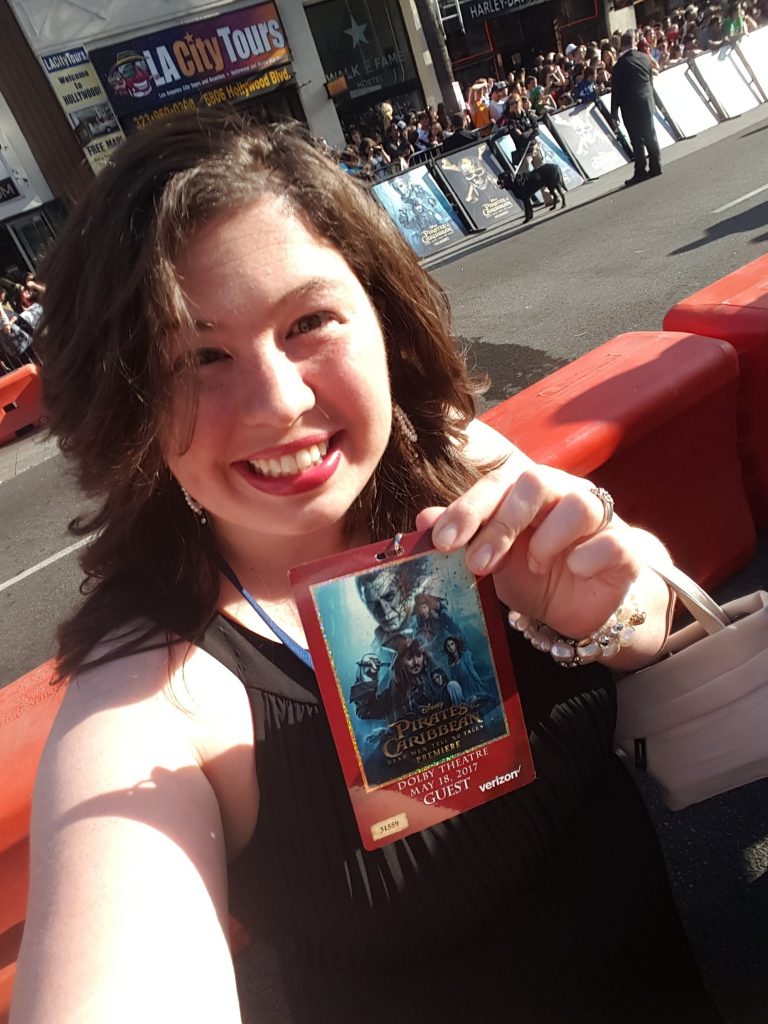 I joined 24 other bloggers as a guest of Disney on the red carpet (errrrr – teal carpet) and this fancy badge not only is my favorite keepsake from the night but it also gave me access to the carpet & premiere party.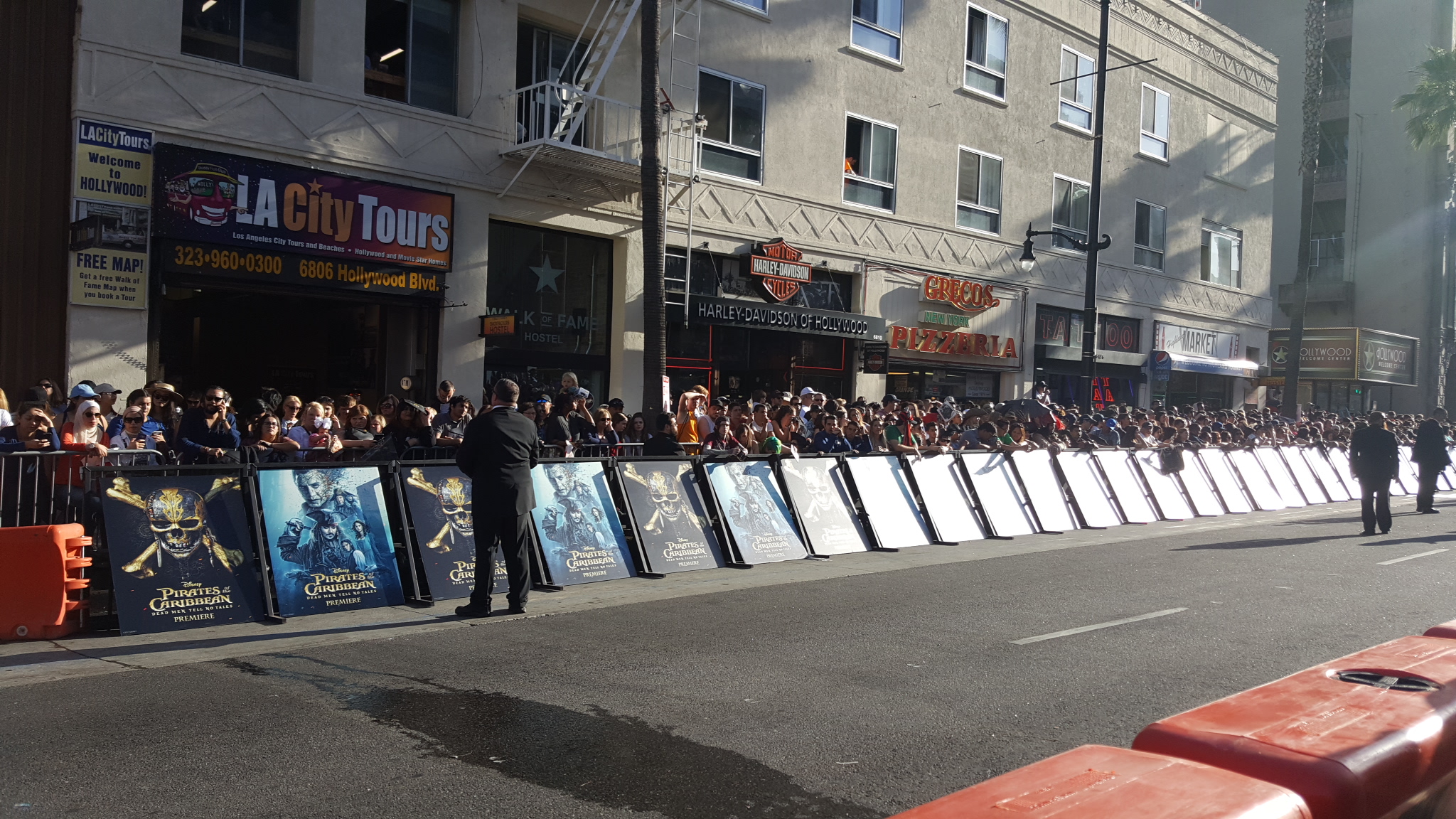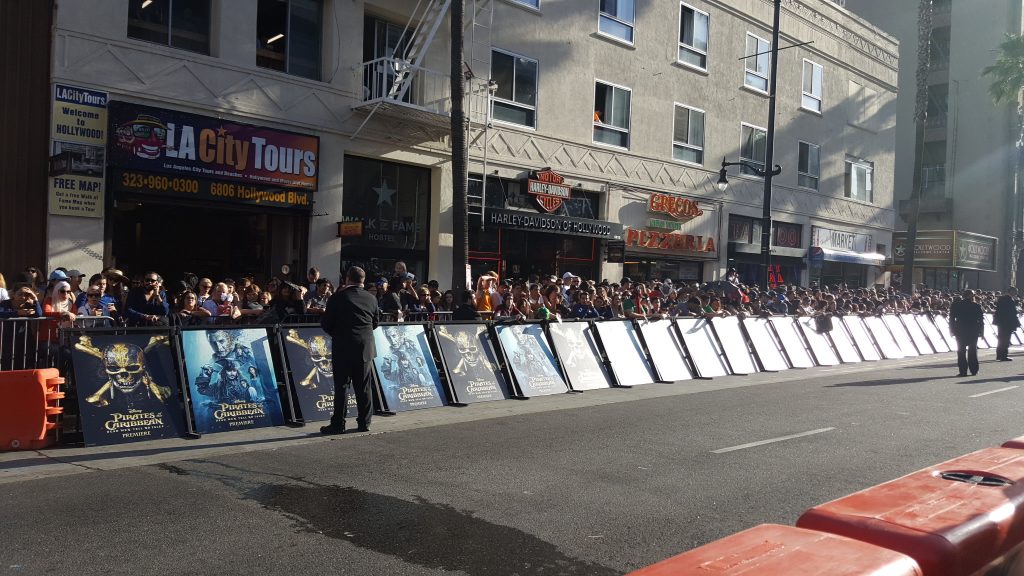 As I'd imagined roads were blocked off and there were plenty of crowds!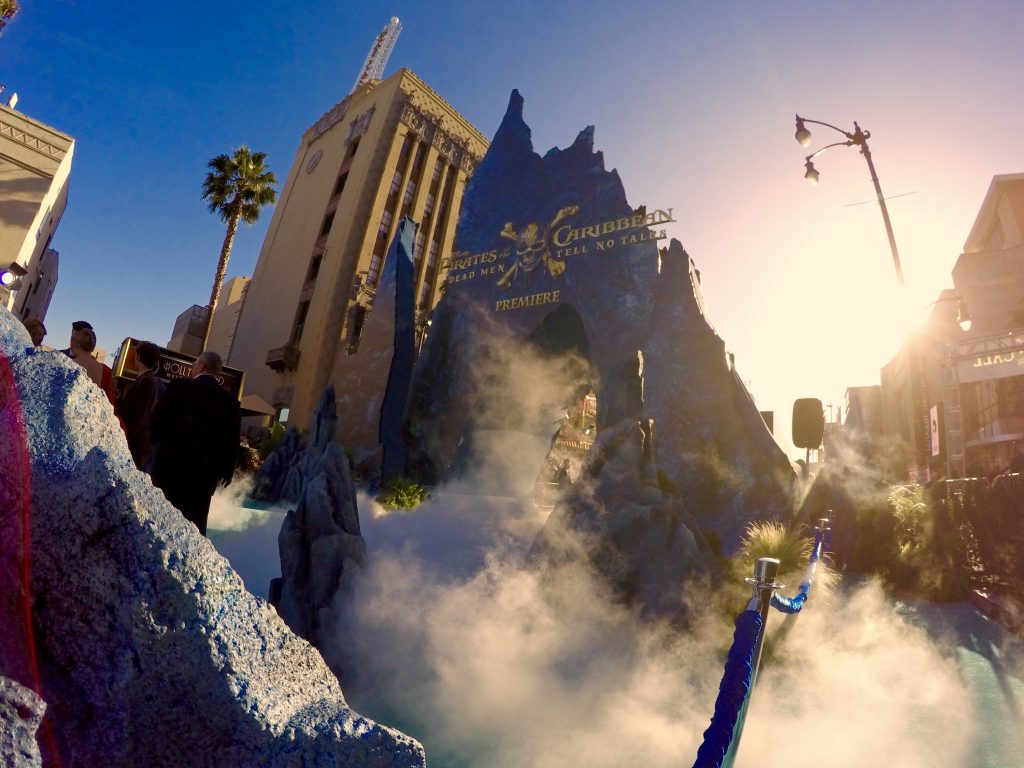 It was insanely sunny but you couldn't miss the jagged "rocks" and fog covering the entrance to the red carpet! It was amazing!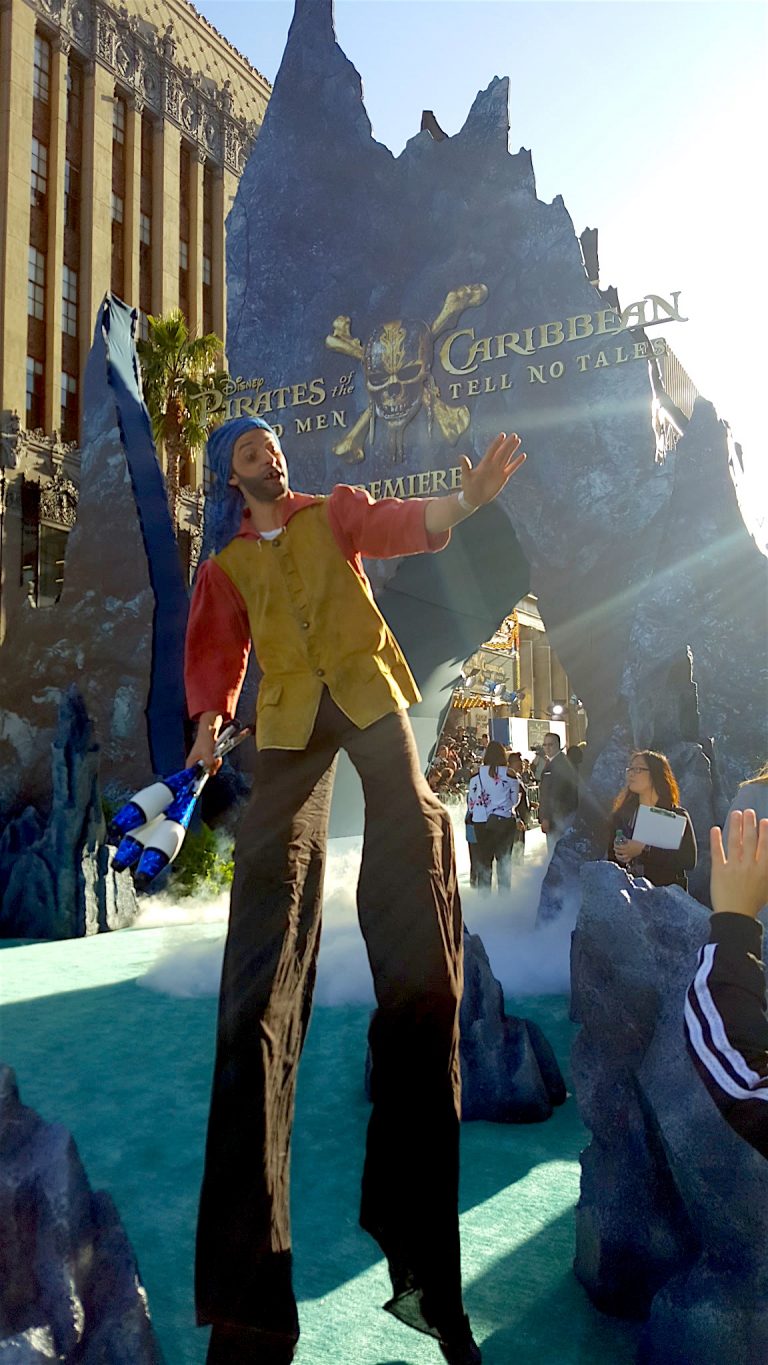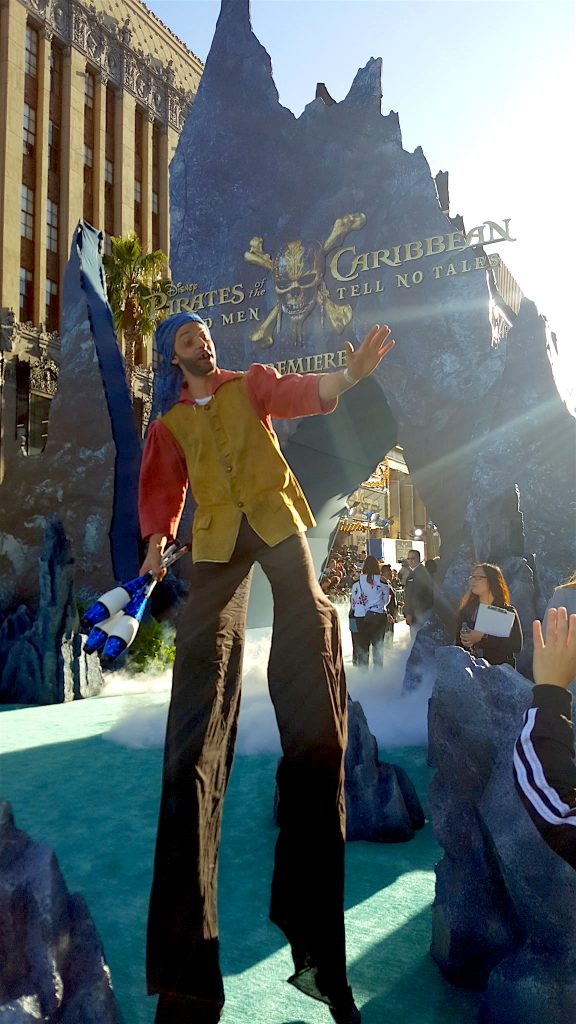 If the decor wasn't awesome enough there were pirates all throughout the entire event – it was so cool! So many pirates on stilts and juggling!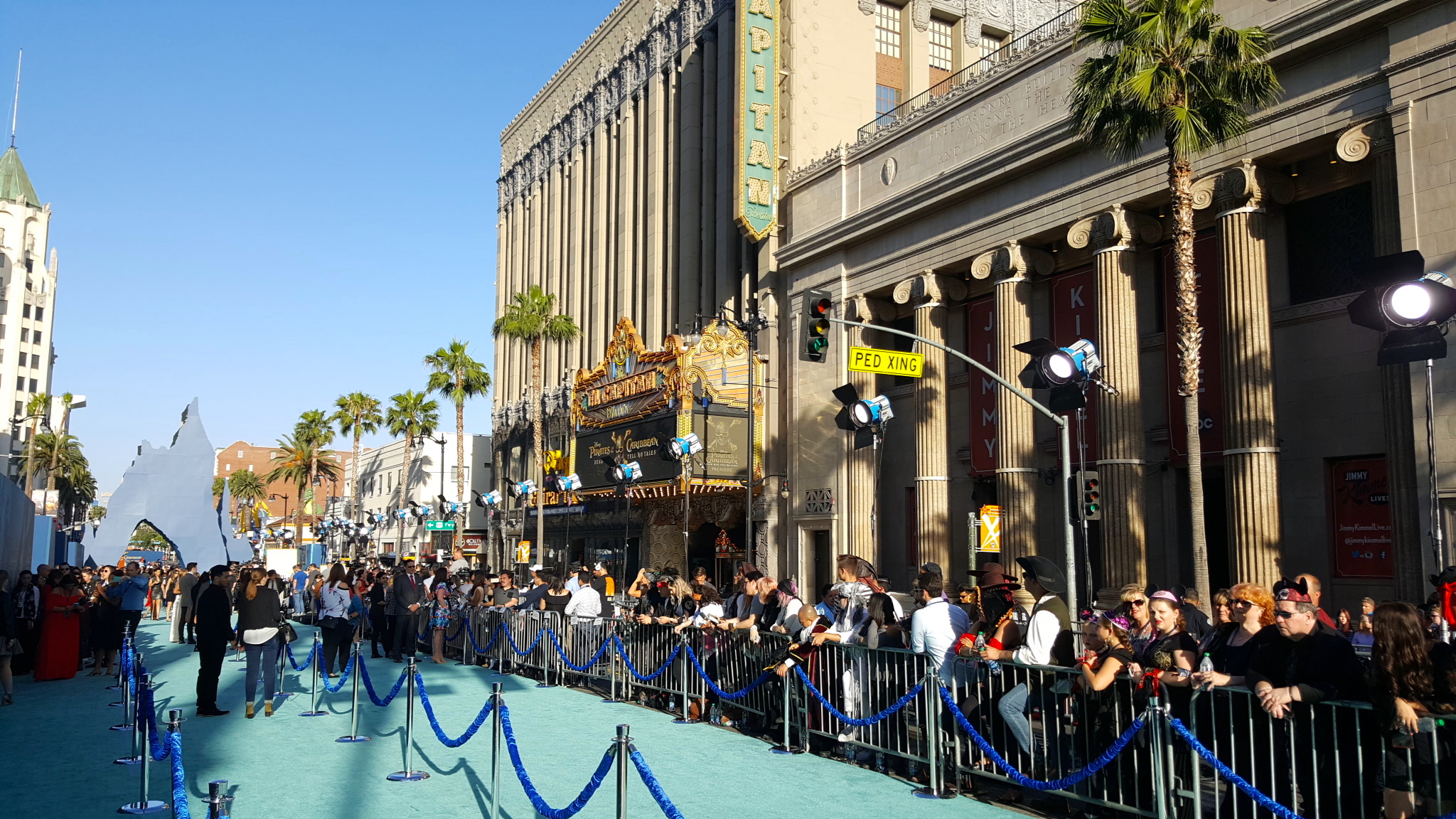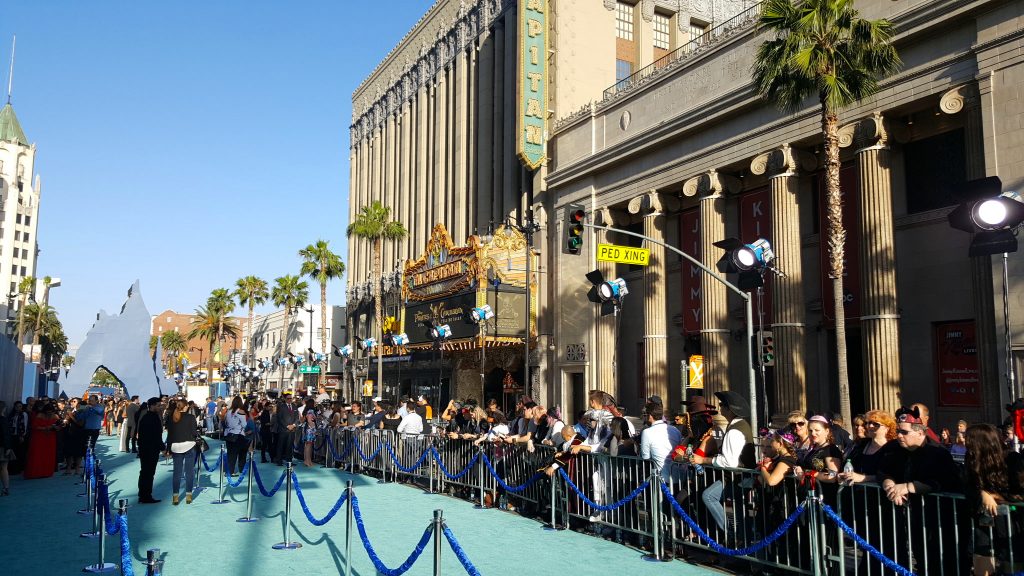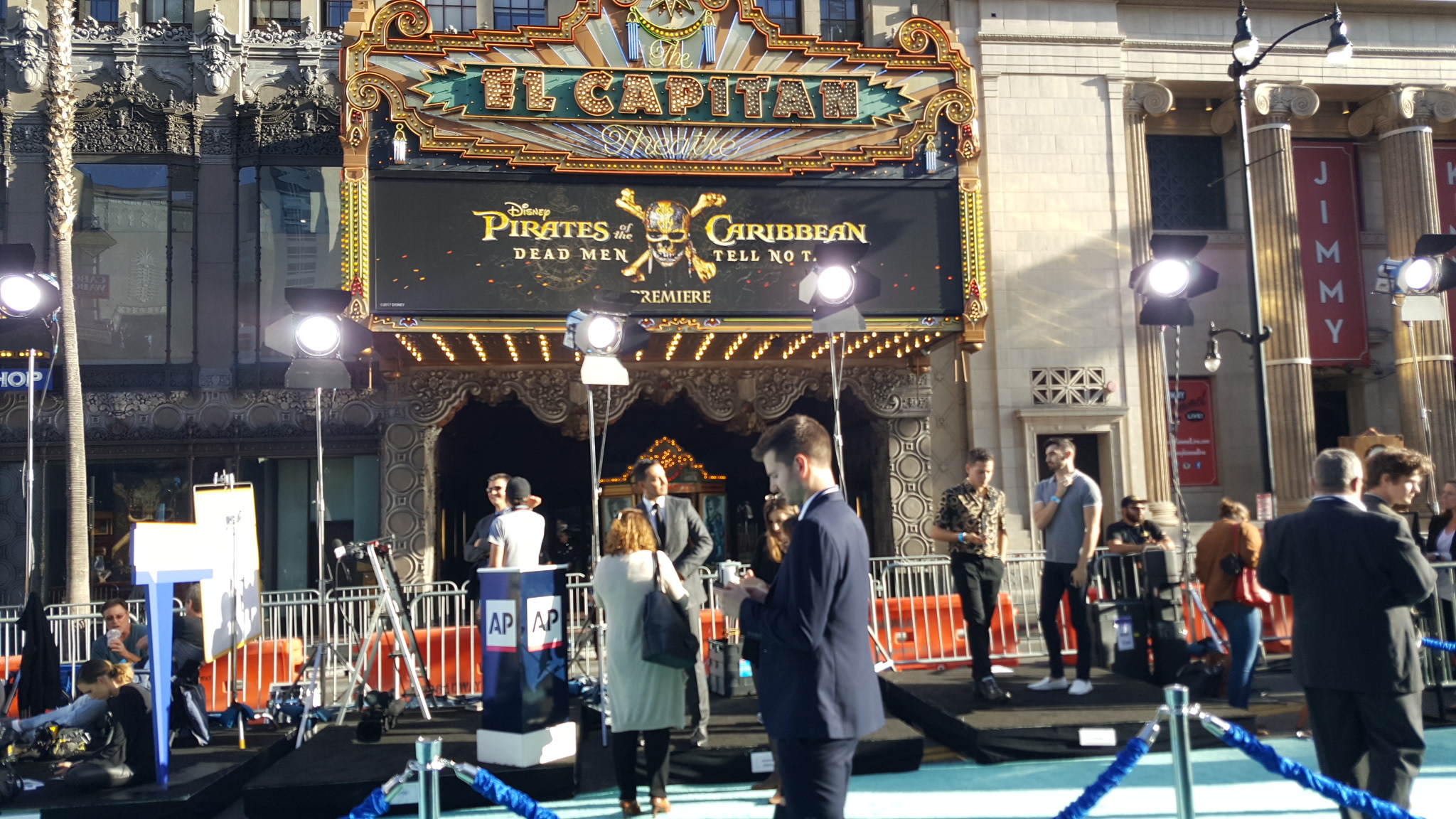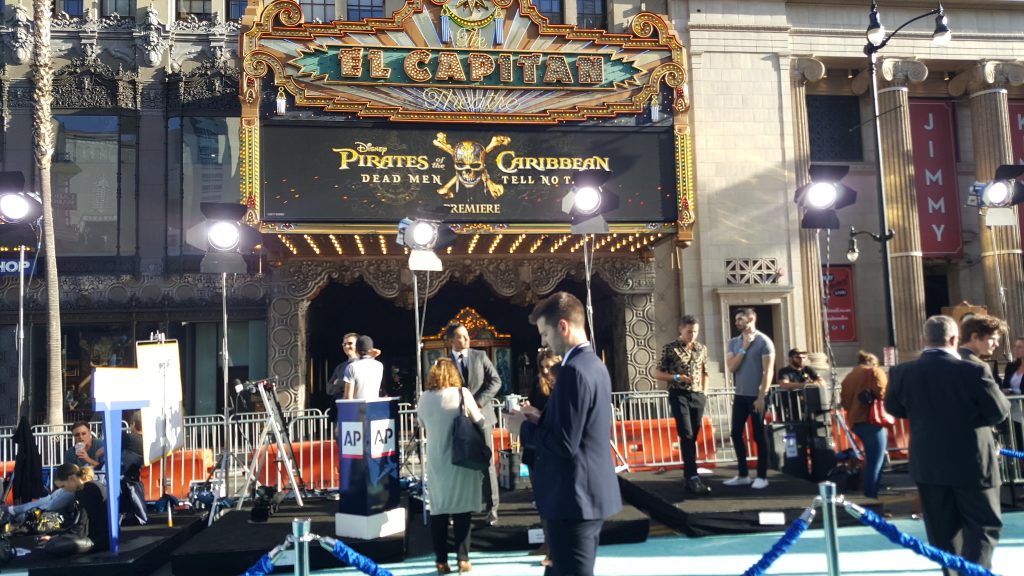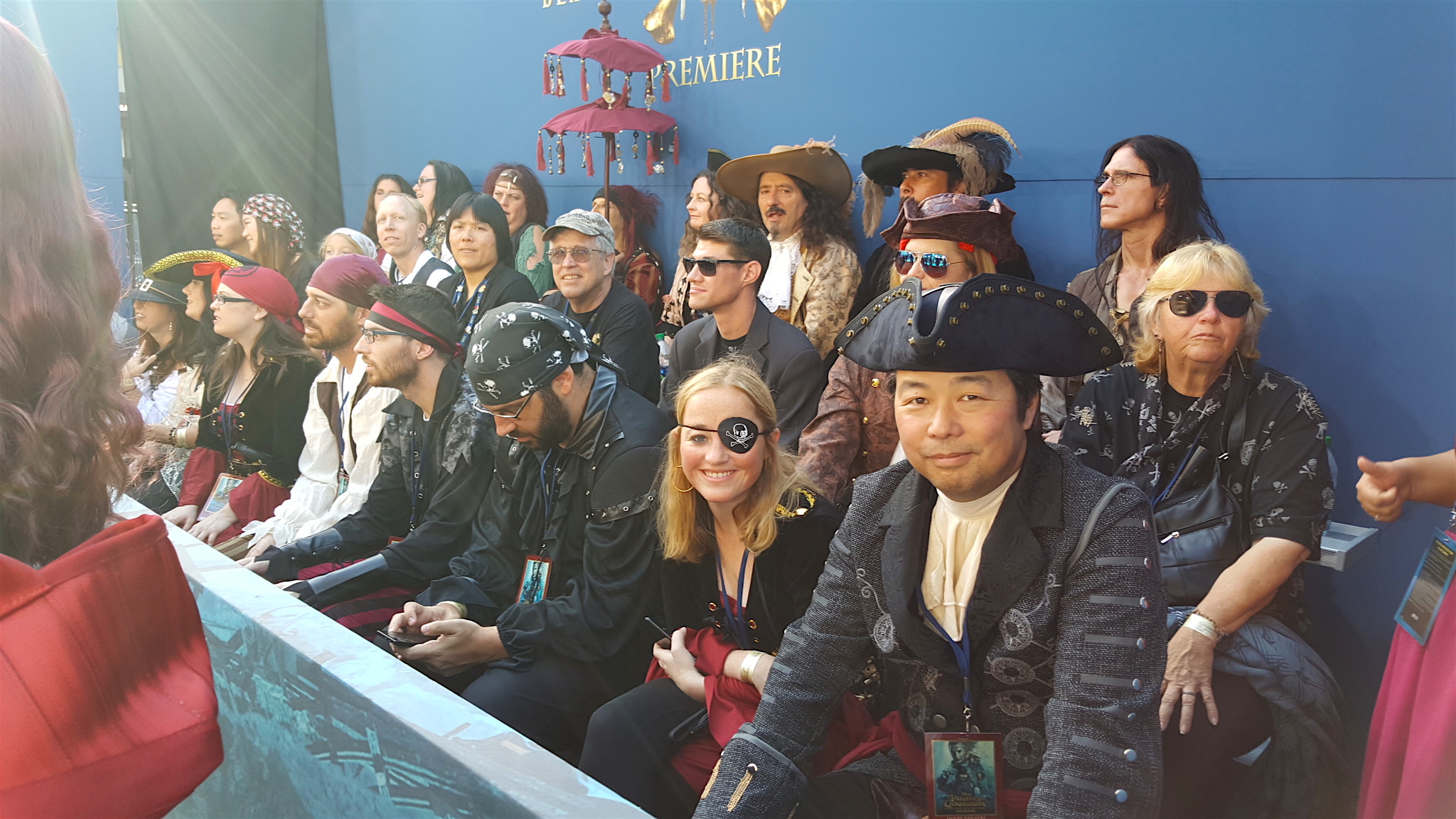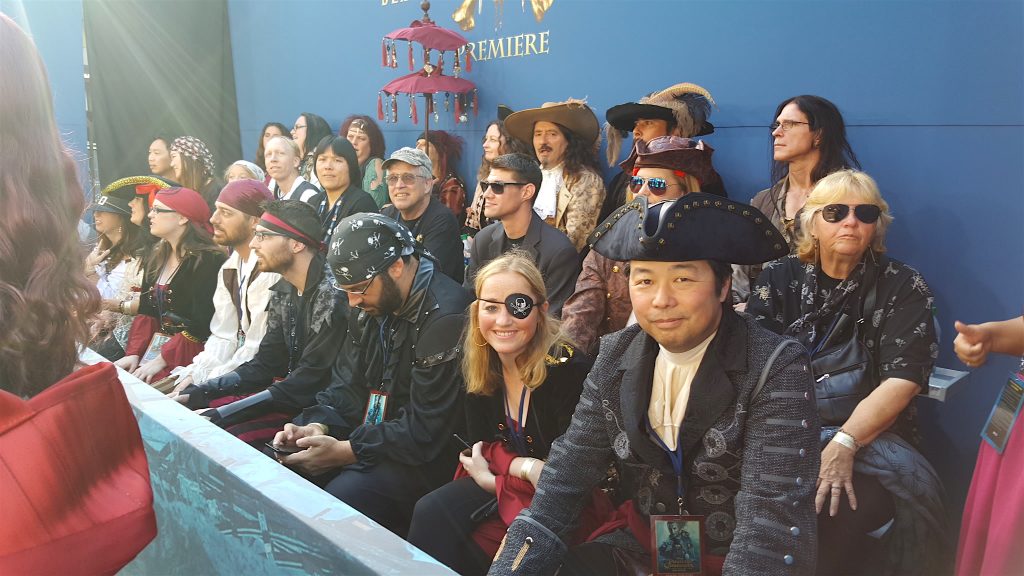 There were even pirates sitting off to the side – ARGH!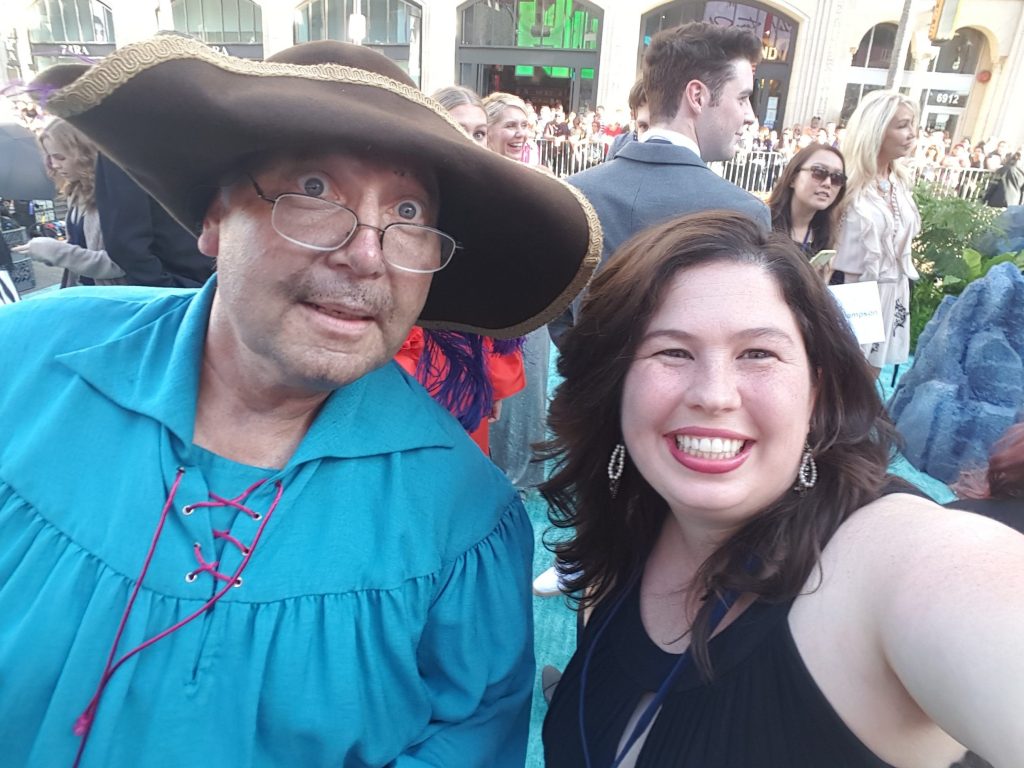 And of course there were plenty of pirates available for selfies!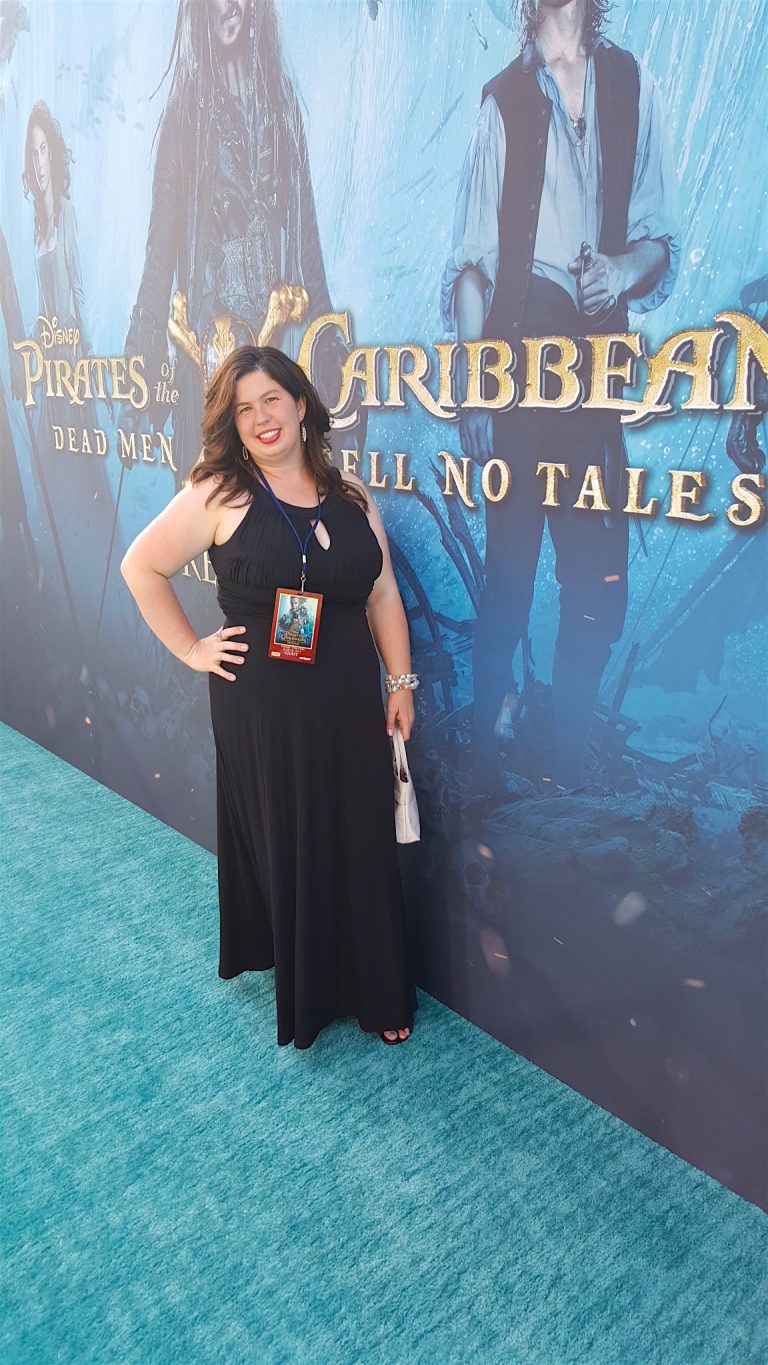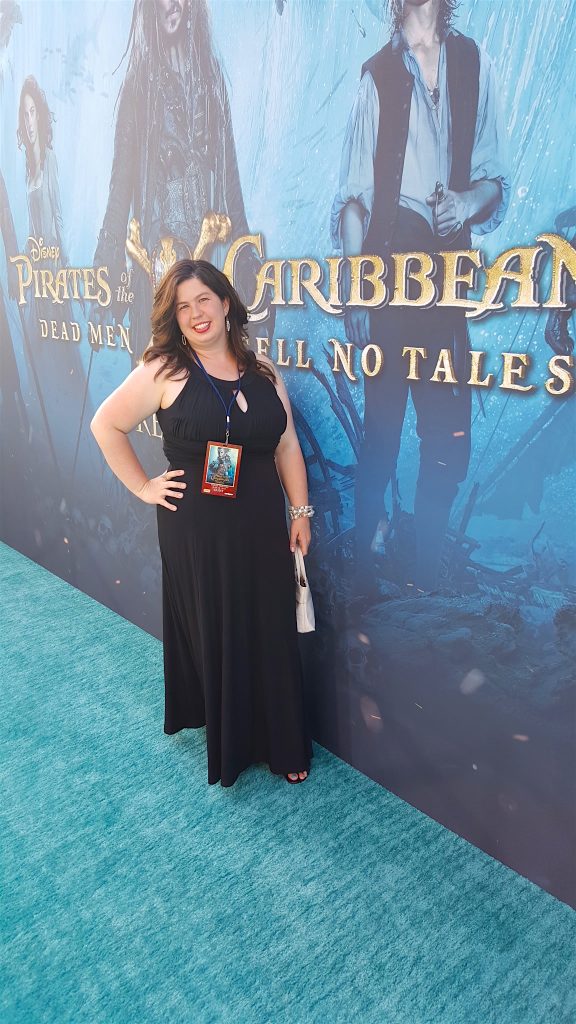 As we walked down the red teal carpet the side walls were covered with great spots for photo opps! I'm pretty sure I took a photo at every single one of them!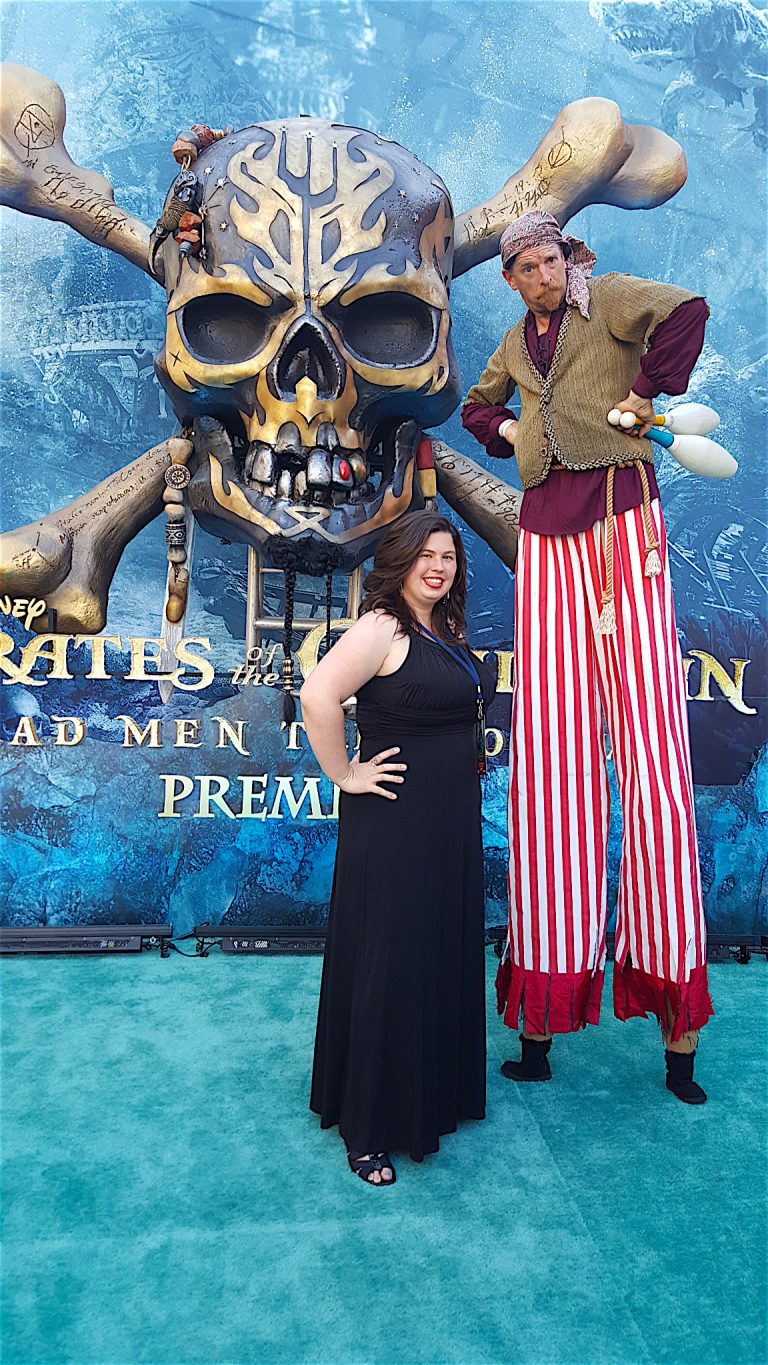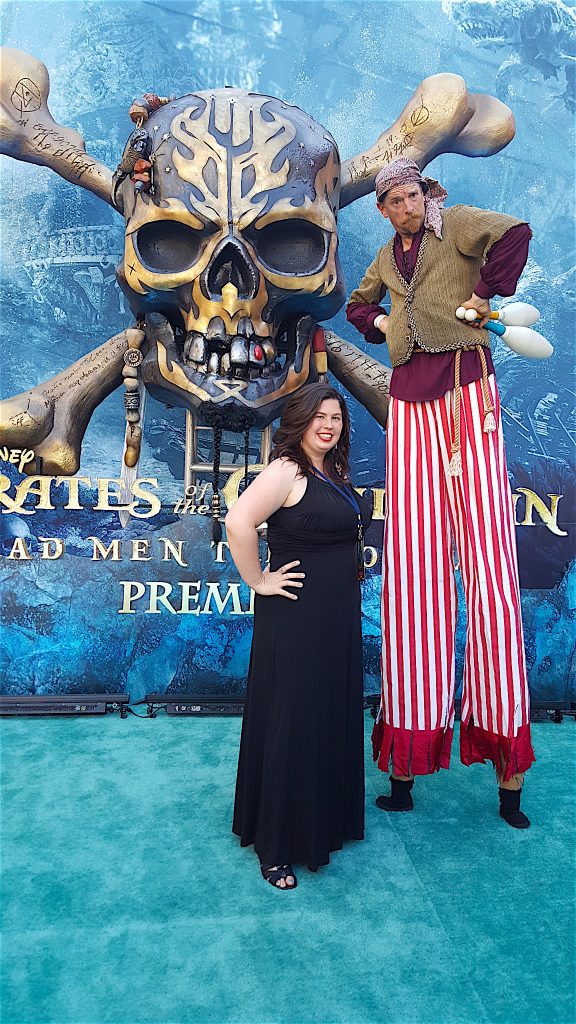 And at the end of the runway was an extra special photo opp!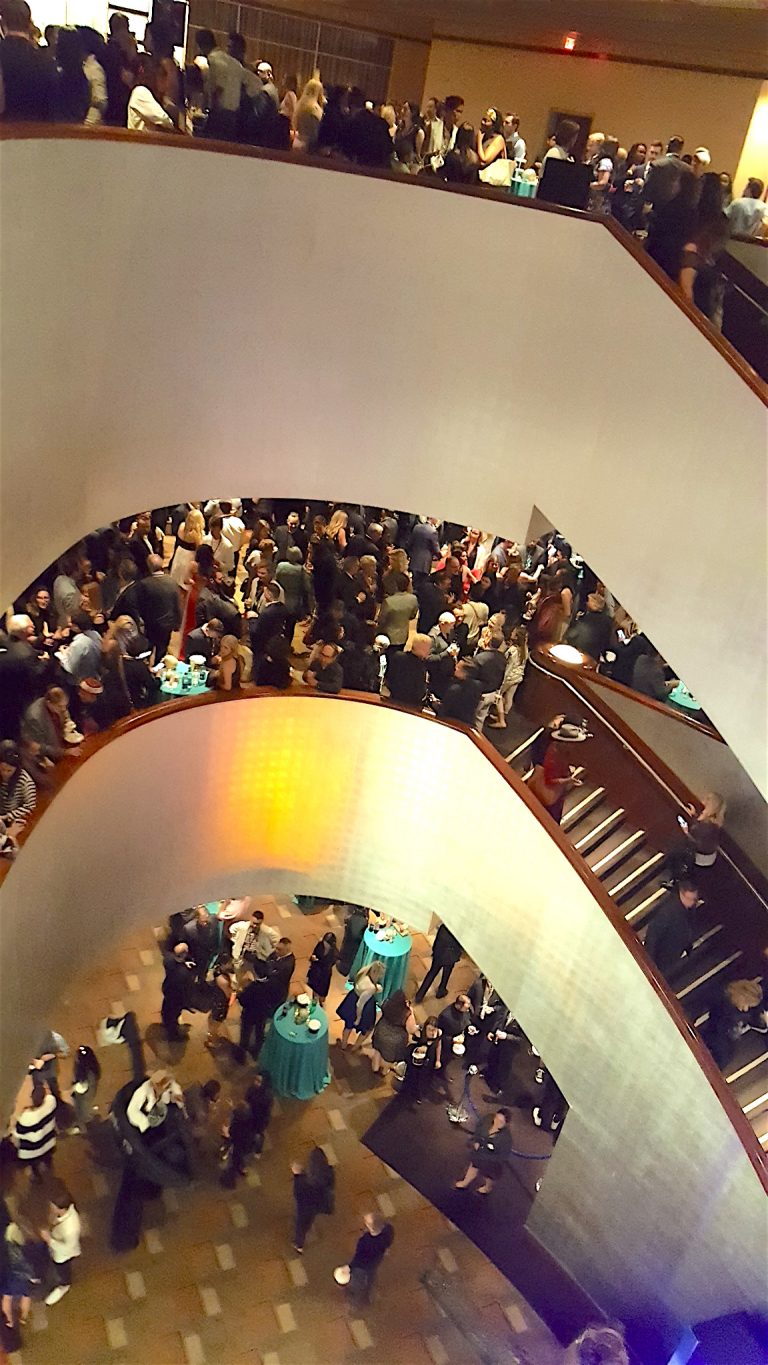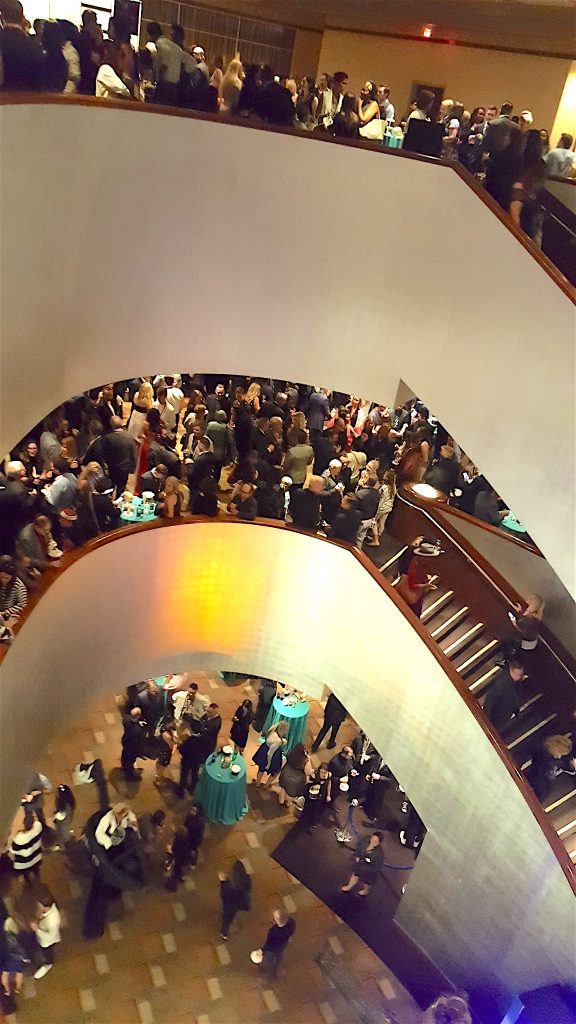 As I exited the carpet and stepped into the premiere party I was SO SO excited! I wanted to be everywhere at once! There were 4 floors of photo opp spots, crafts, activities, snacks & drinks, and of course – celebrities.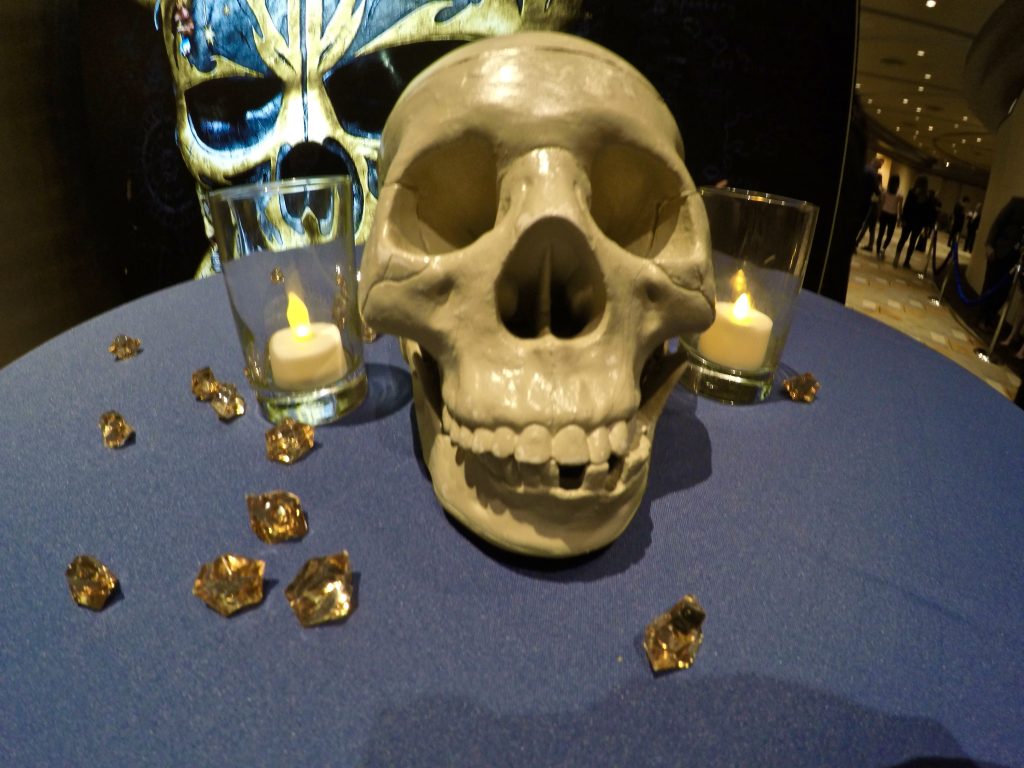 The tables were decorated appropriately…..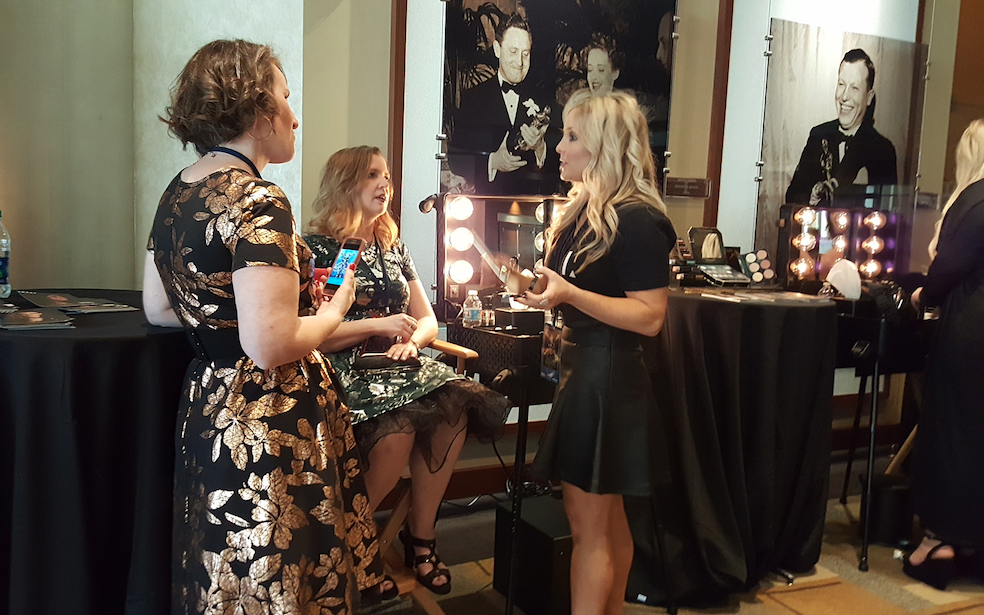 The makeup area was glam…..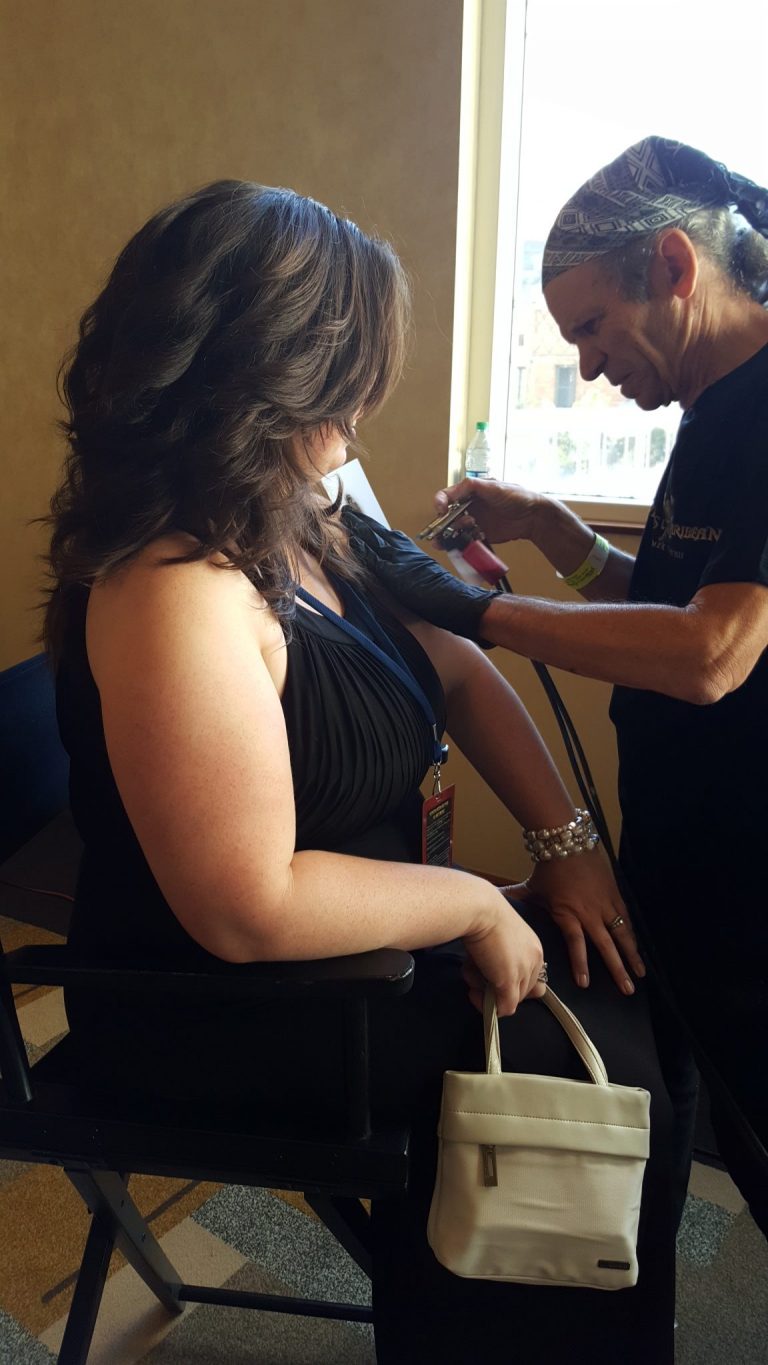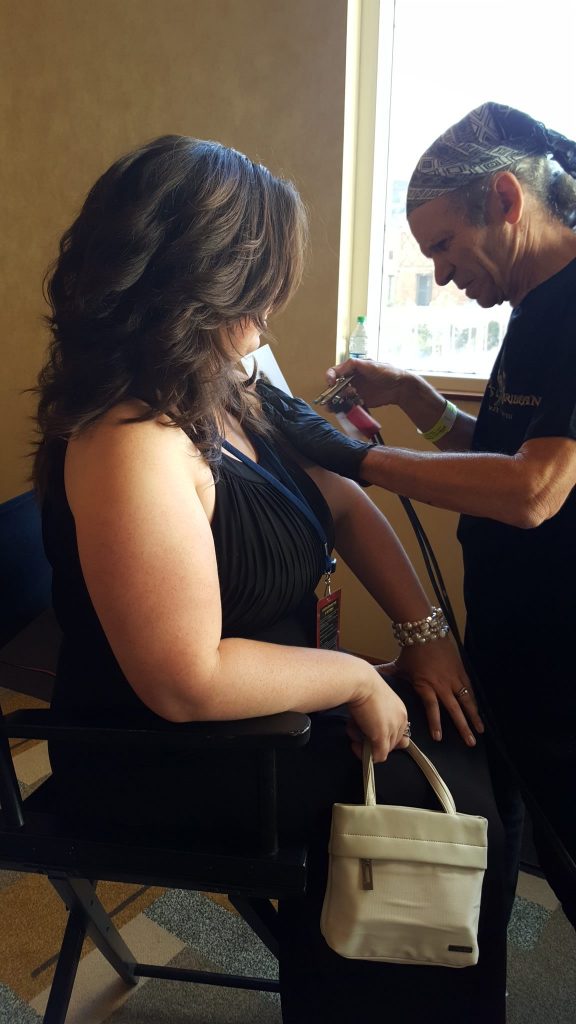 And yet my favorite stop was the airbrush tattoo corner!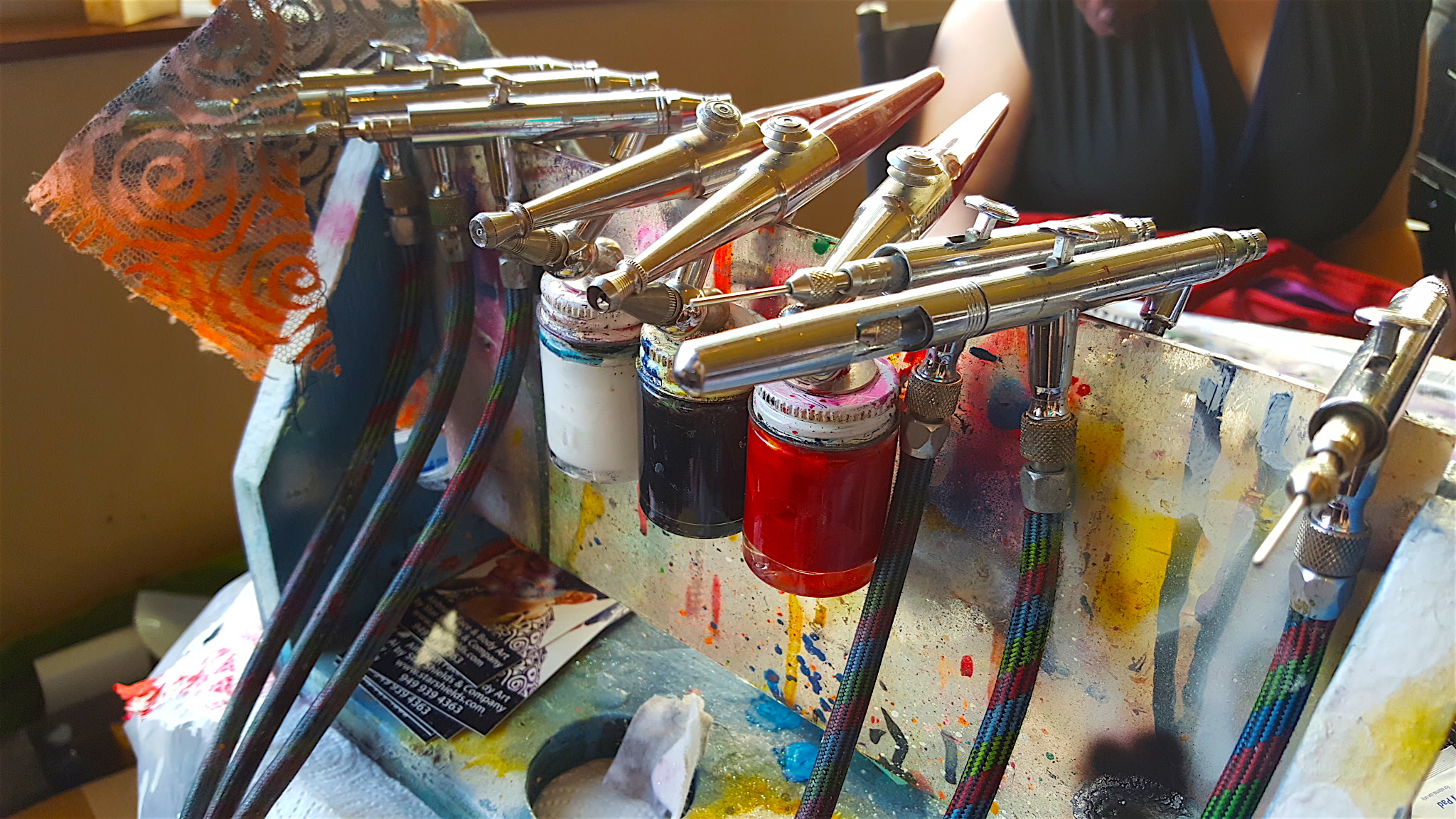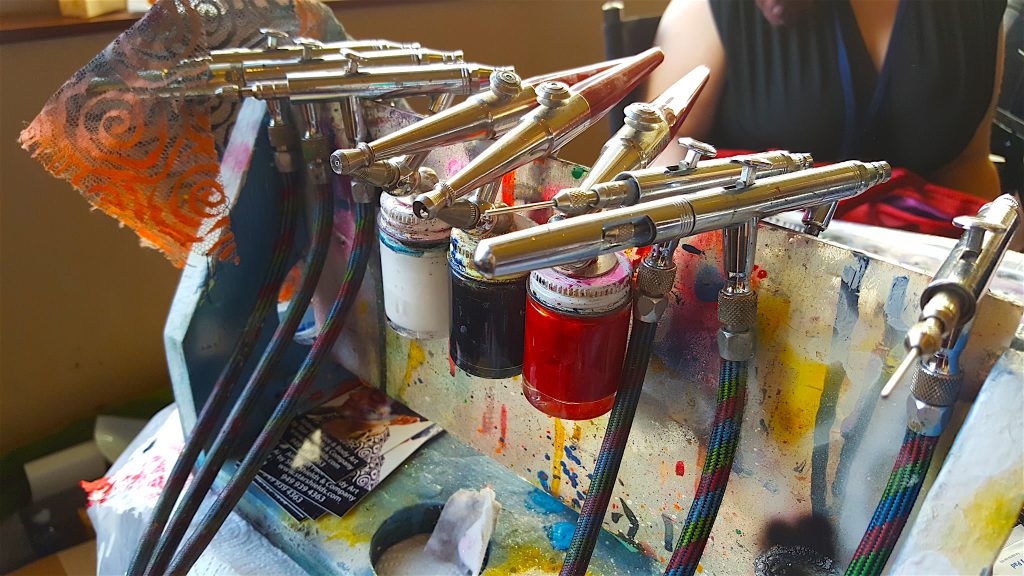 Just look at those colors!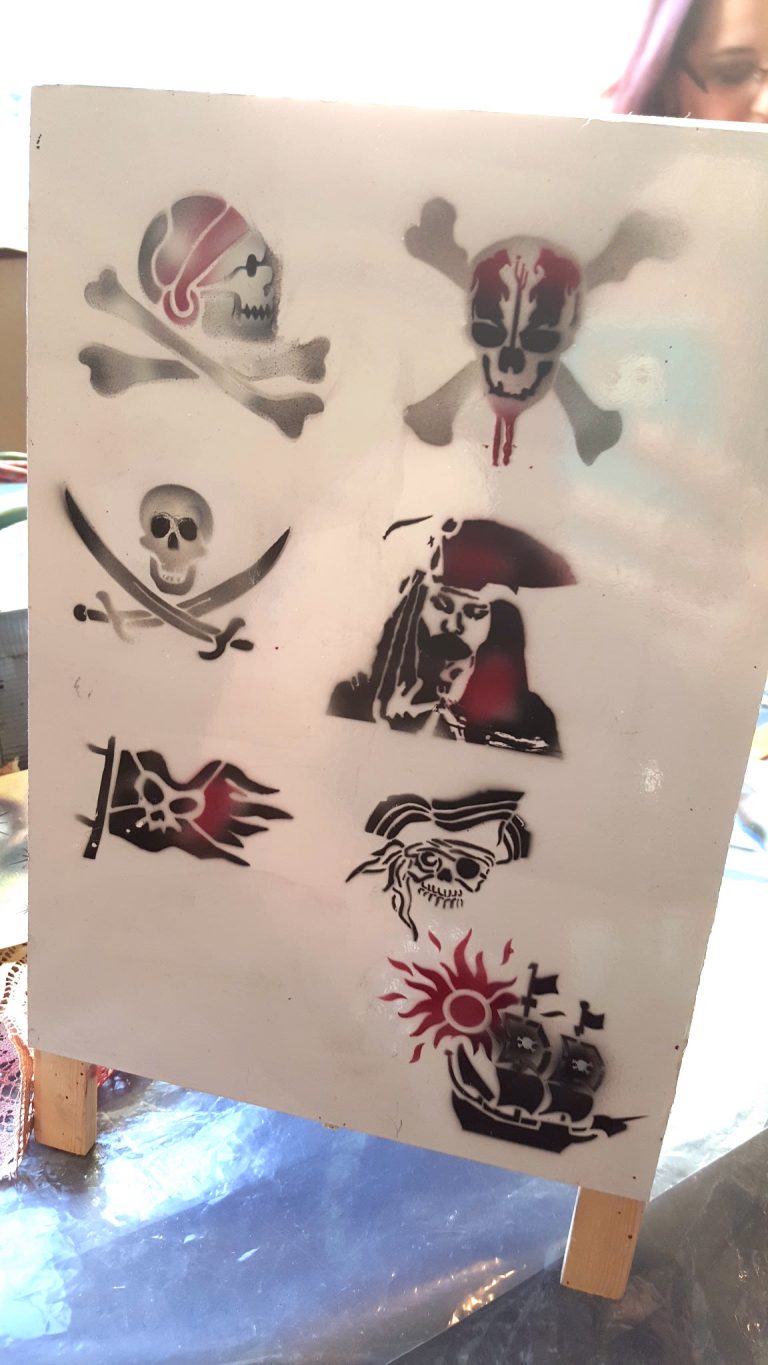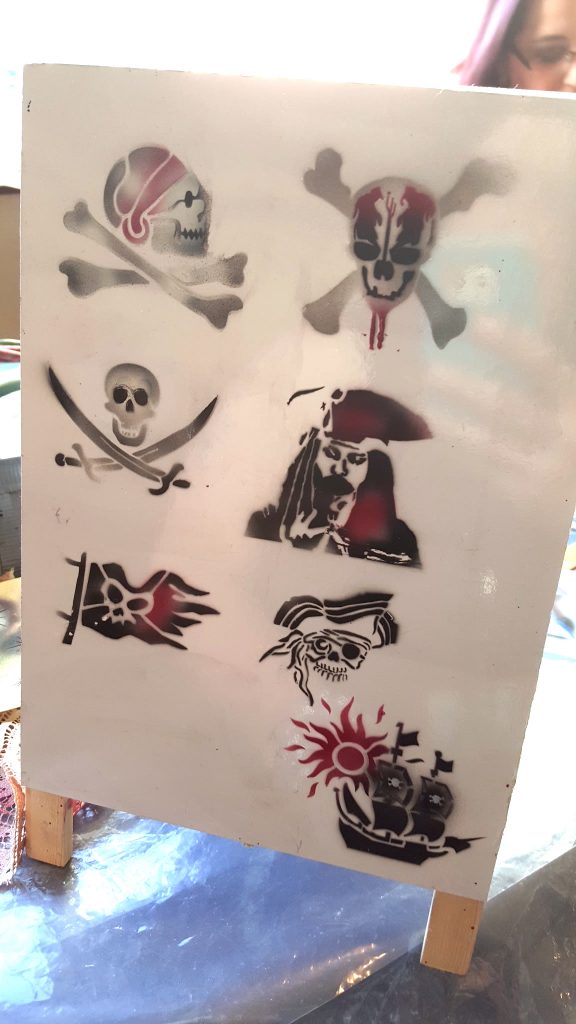 Here were the piratey options to choose from!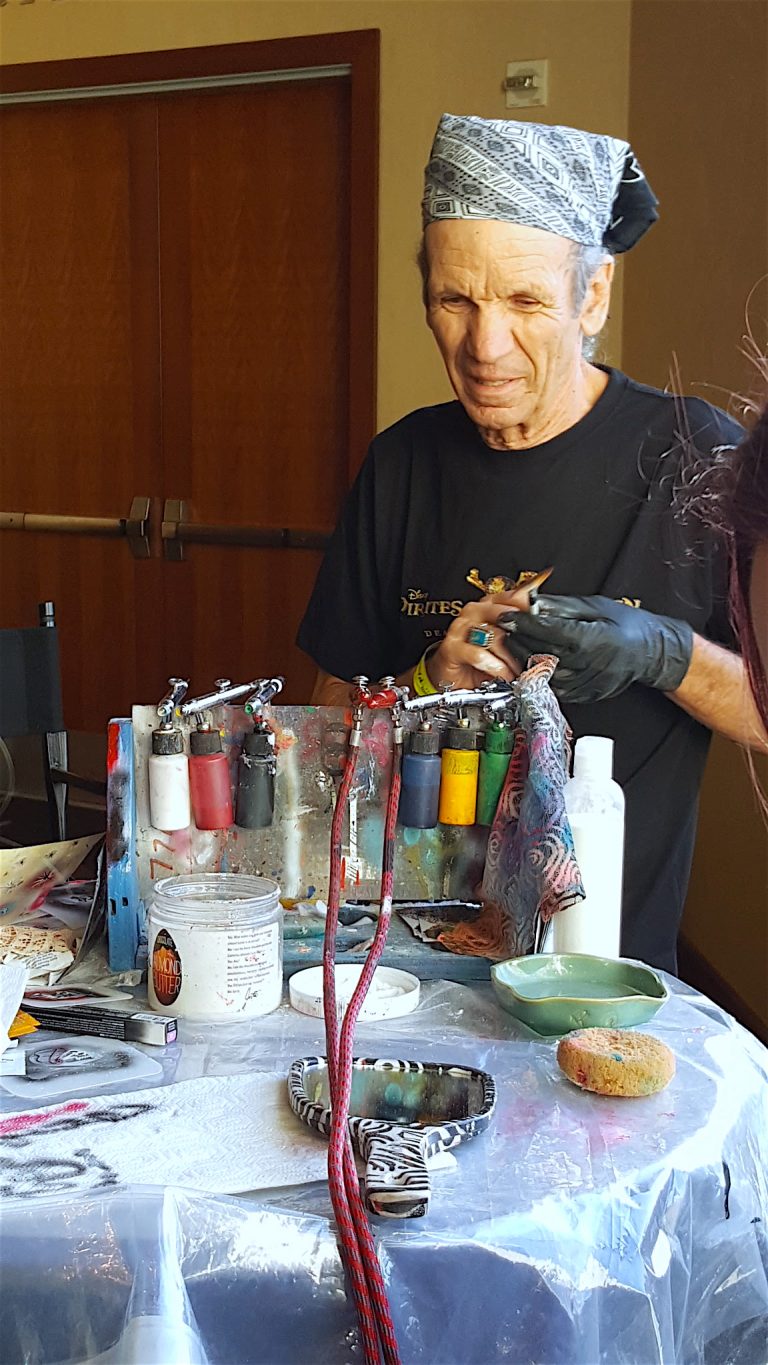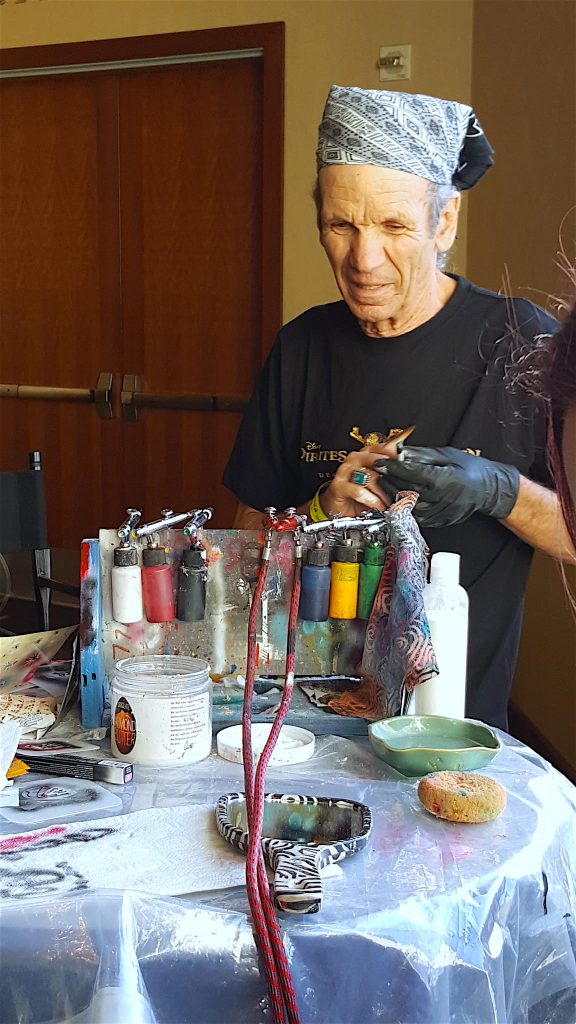 I kind of felt like the guy that did my airbrush might have been a pirate himself.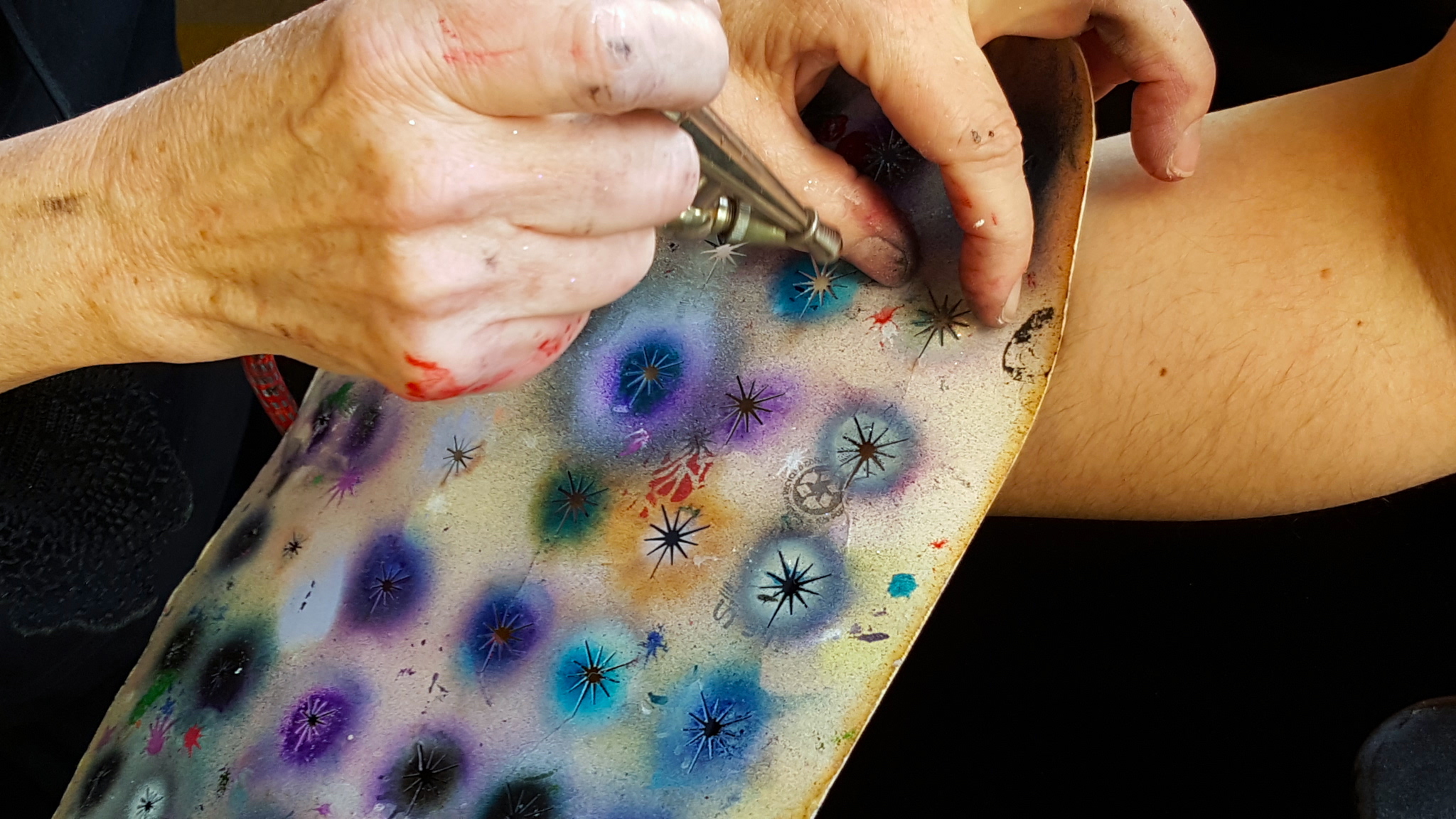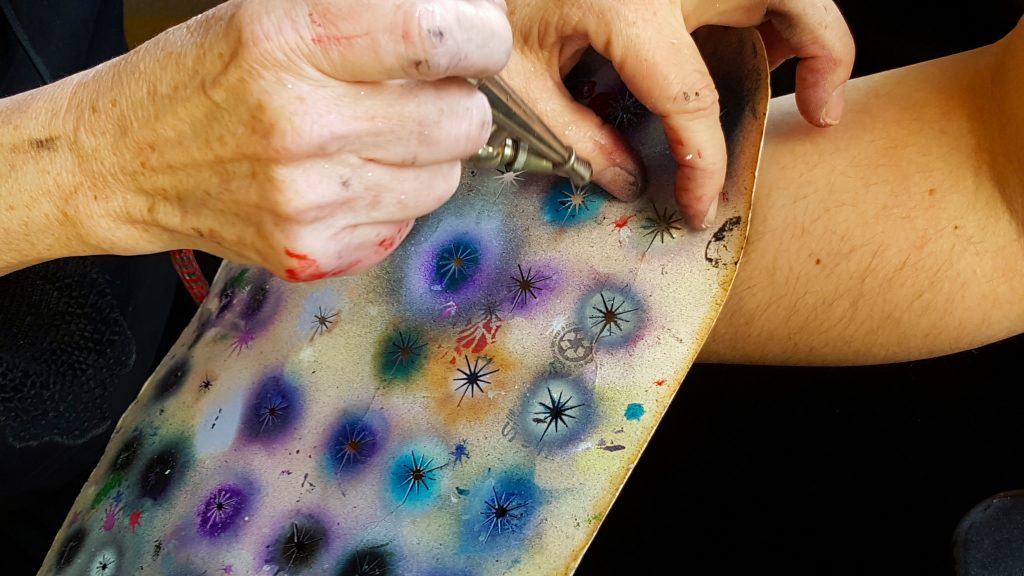 It was pretty neat watching them work!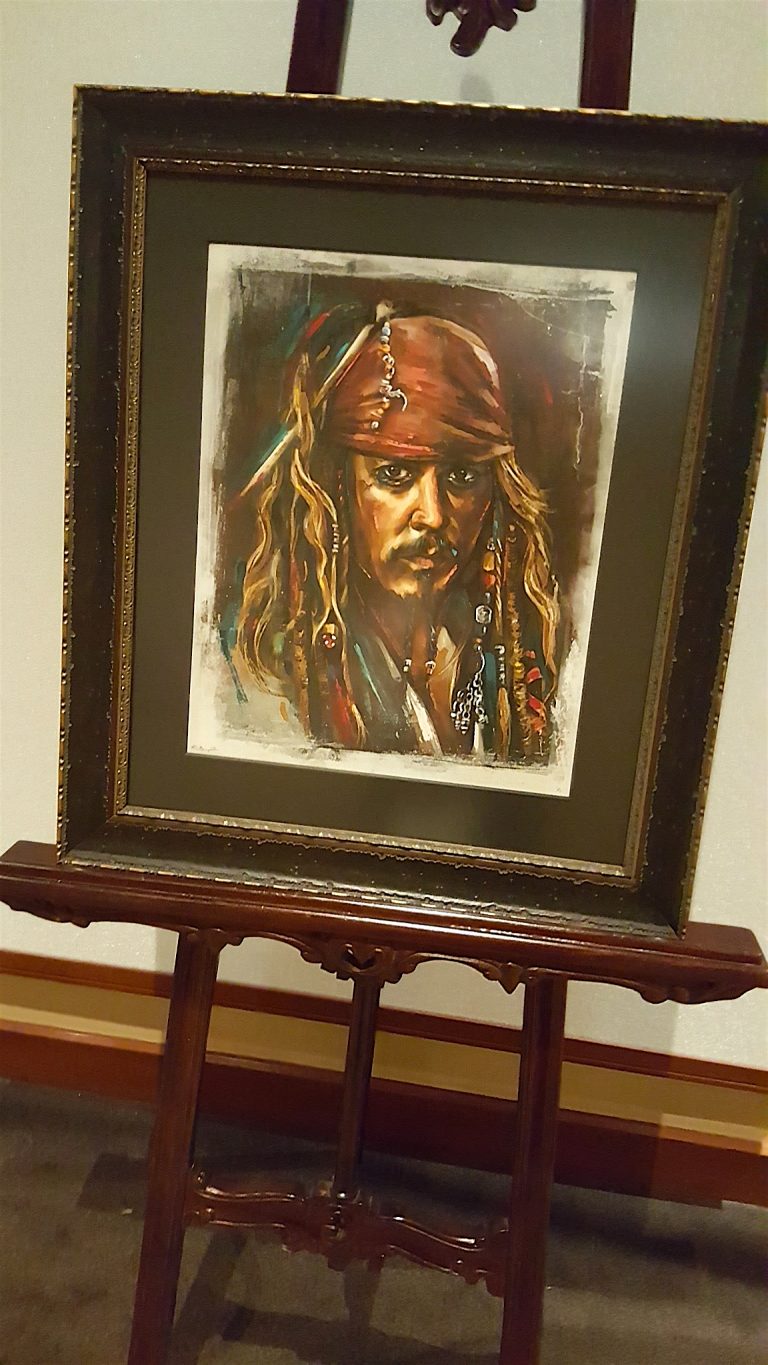 I also really enjoyed walking down the hallways past the themed artwork!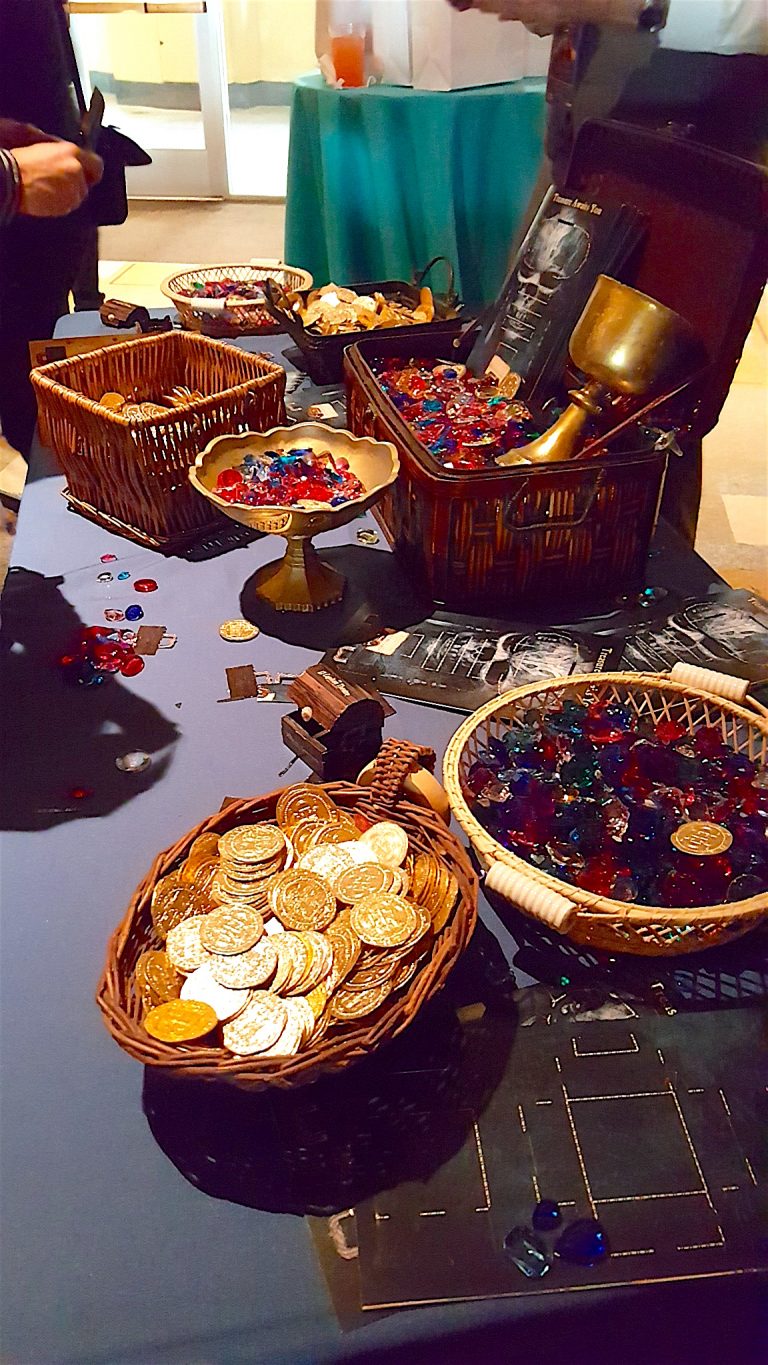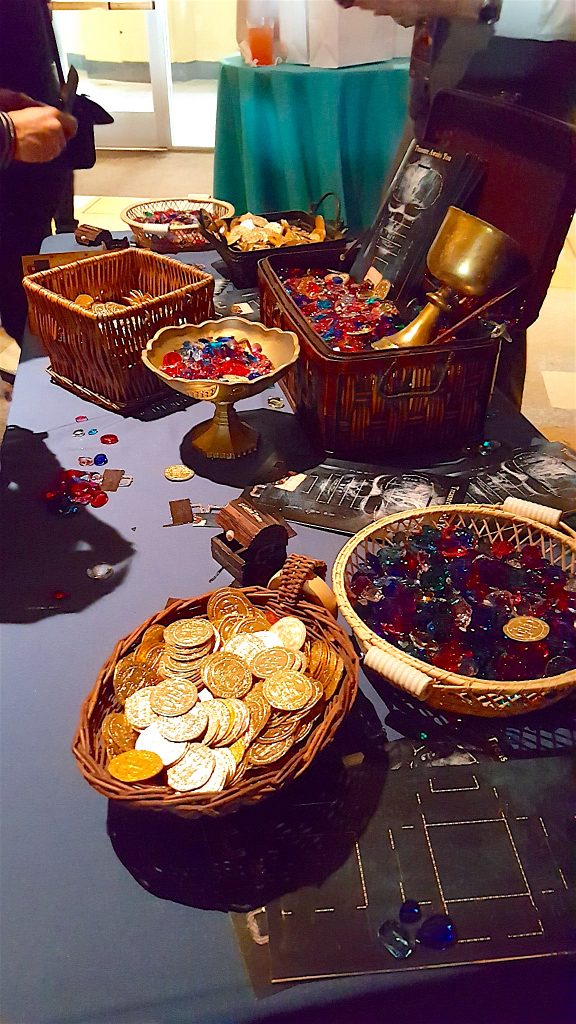 There were actually quite a few children at the premiere and they were swarmed around this "make your own pirate treasure chest" activity!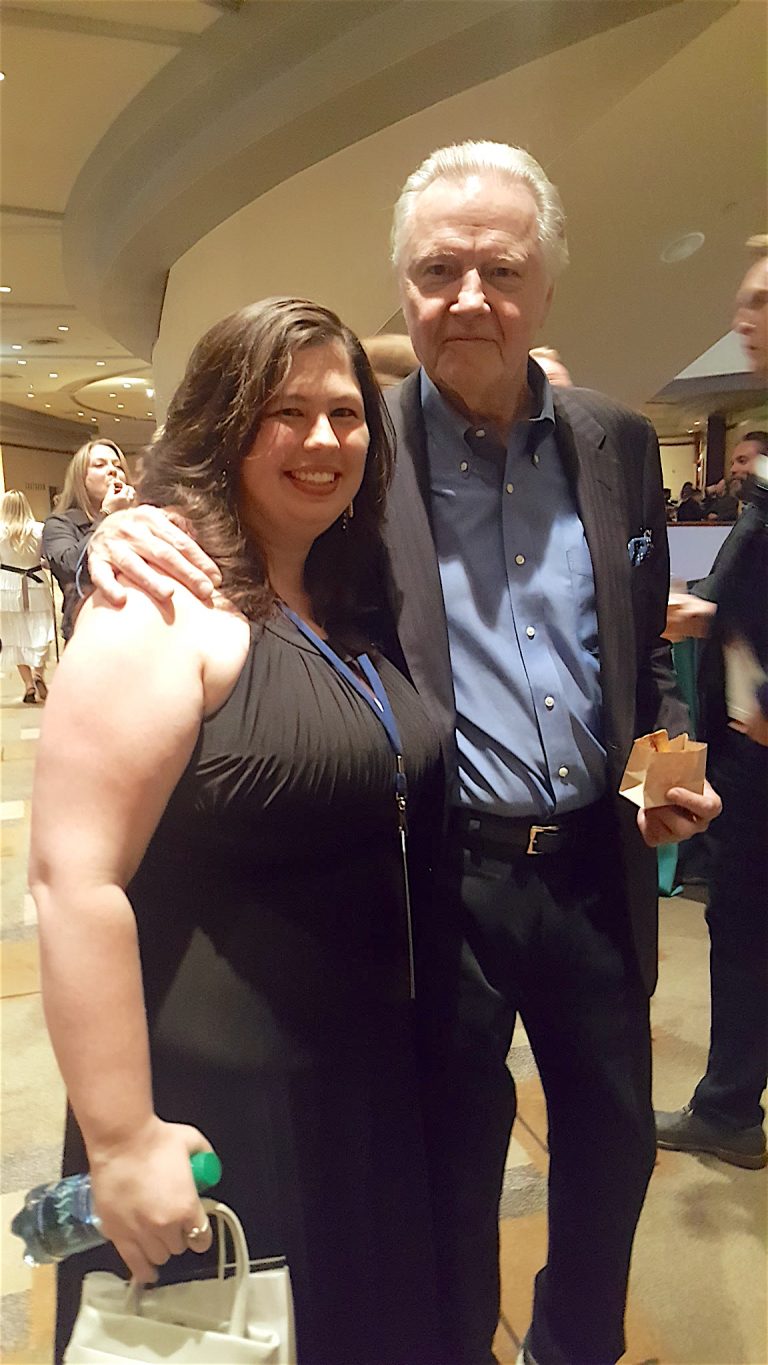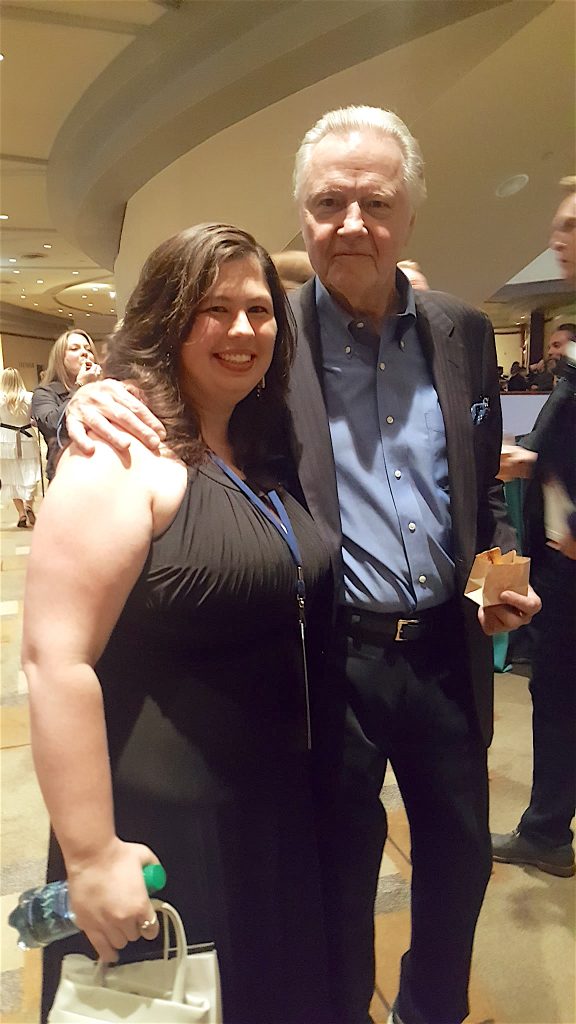 And of course there were celebrities! Jon Voight was kind enough to stop for a quick hug & photo!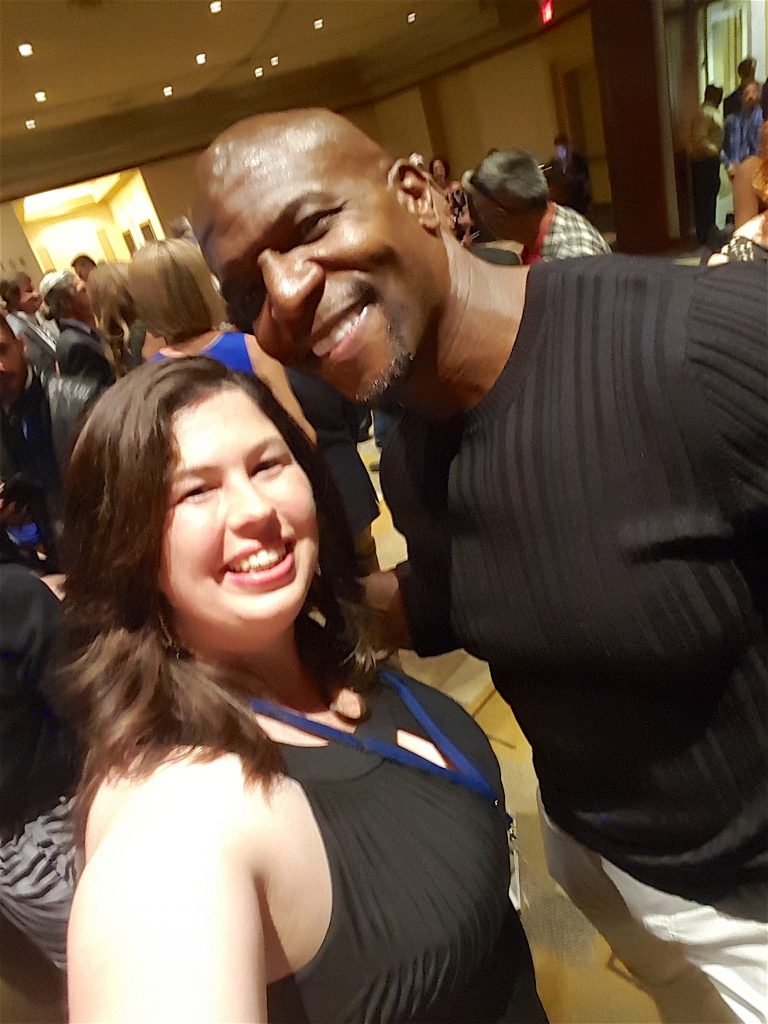 And even Terry Crews was there!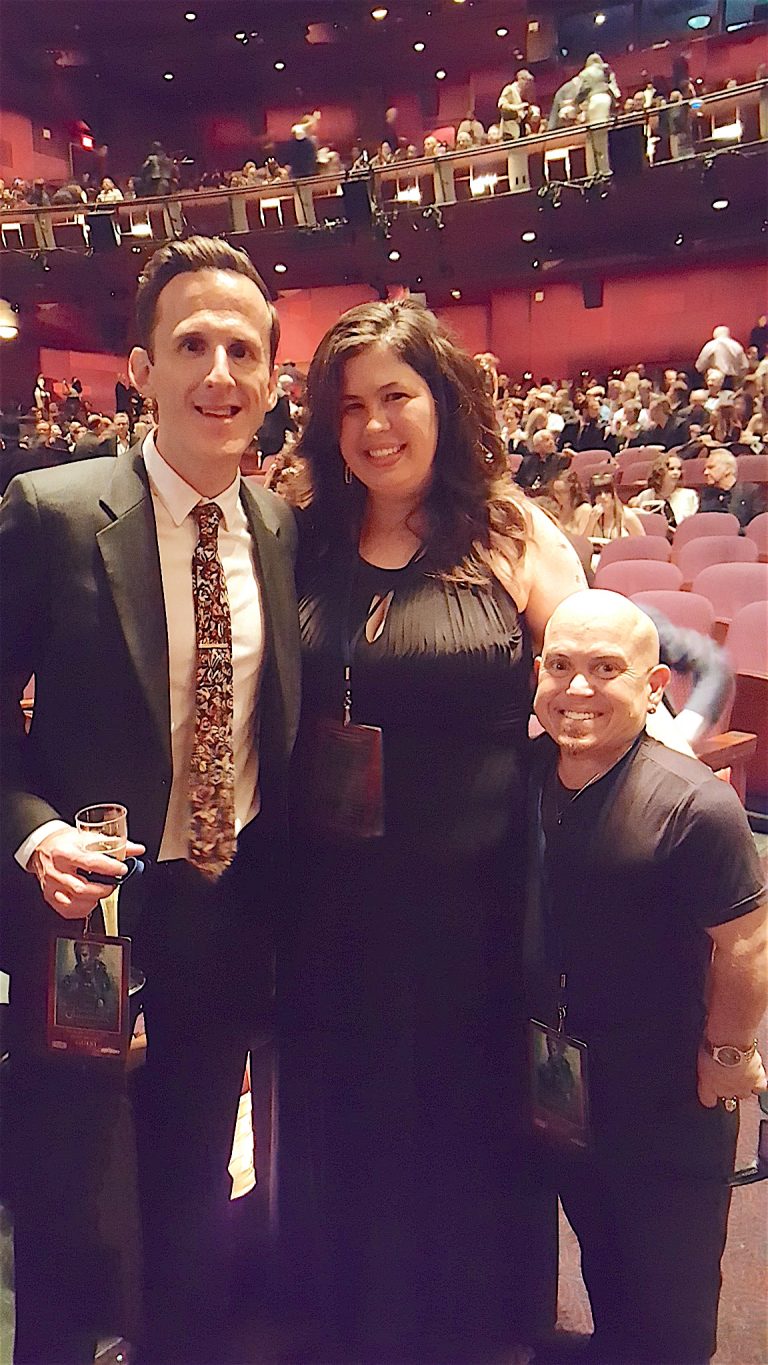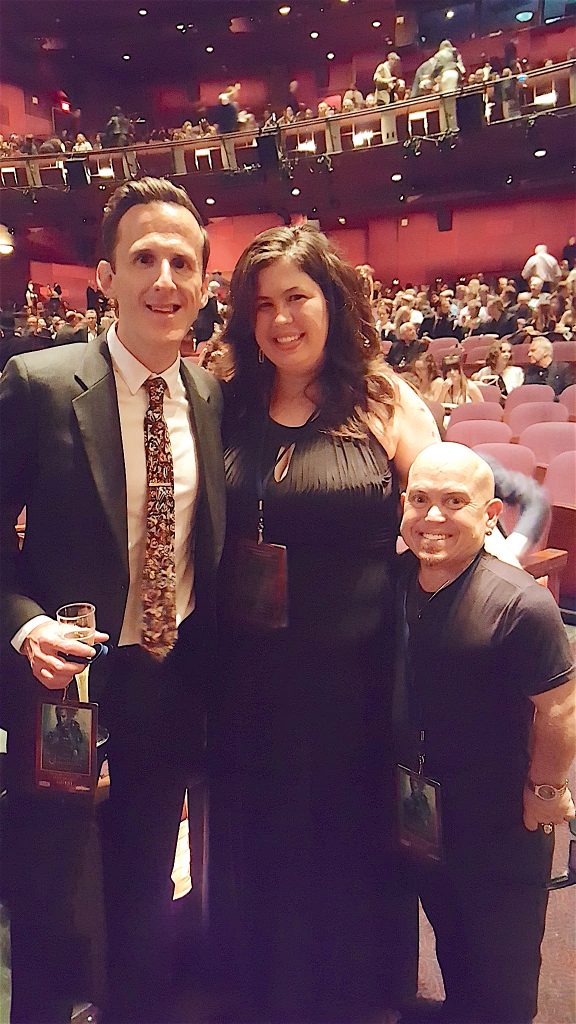 But perhaps my most favorite celebrity photo of all was with Martin Kleppa & Adam Brown who were both part of Jack Sparrows pirate crew in the film! They sat 2 rows BEHIND me during the film!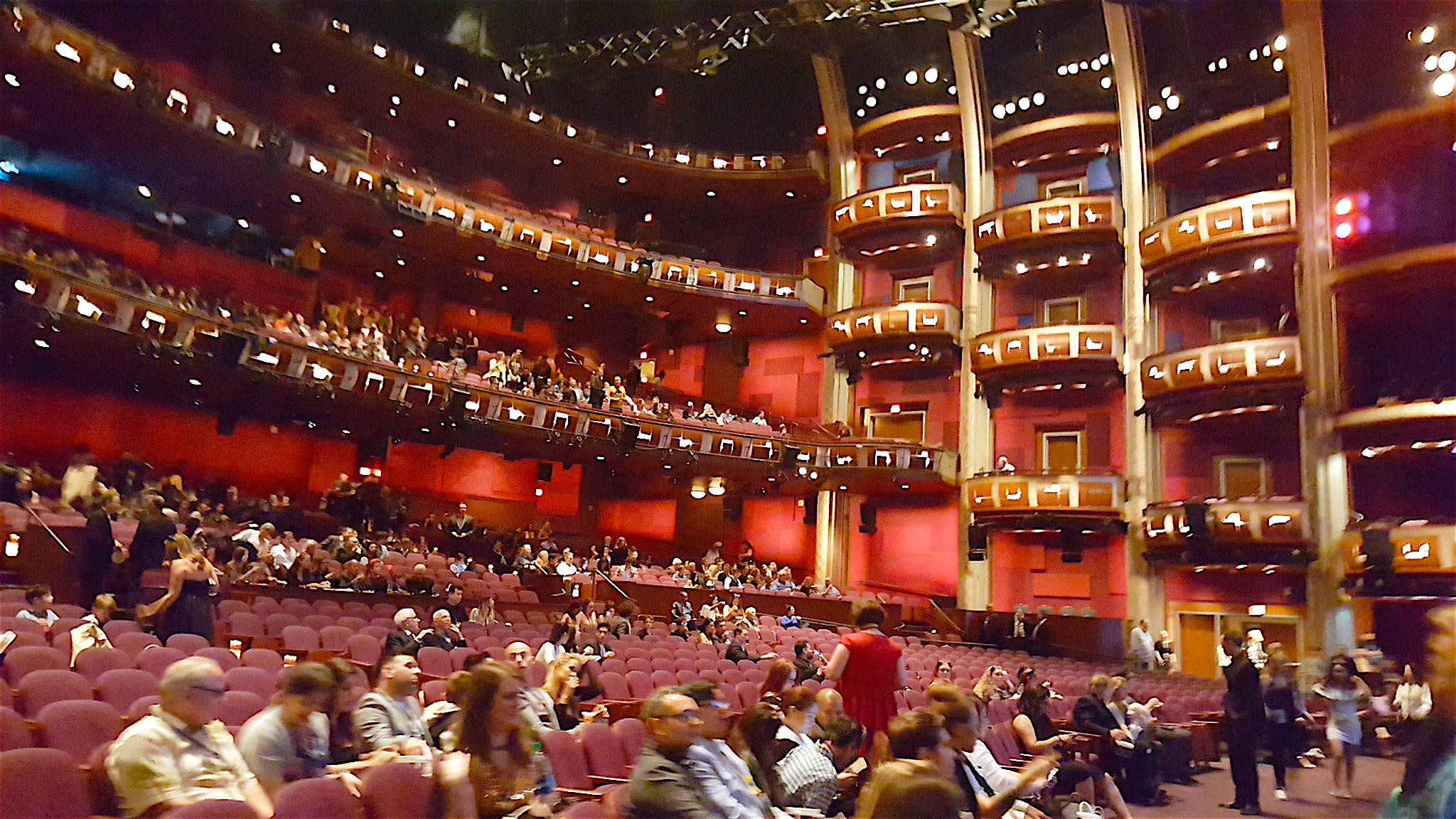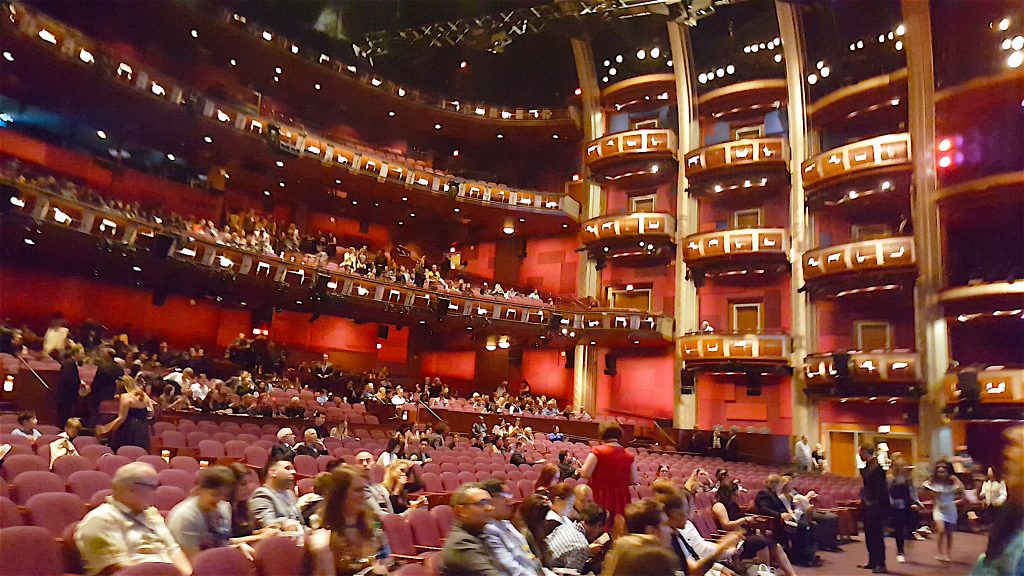 And of course the Dolby theater is stunning! It's where the Academy Awards are held.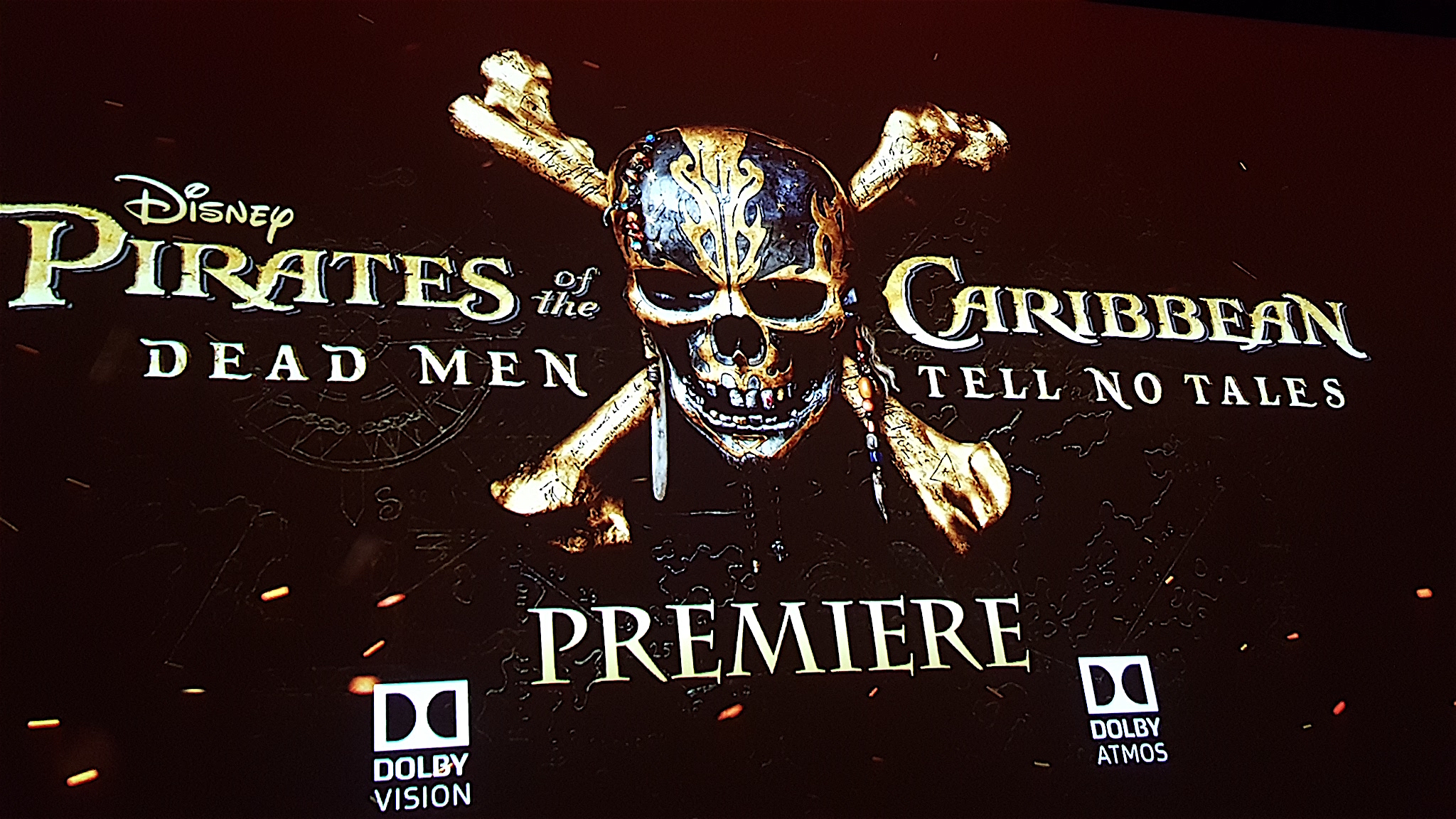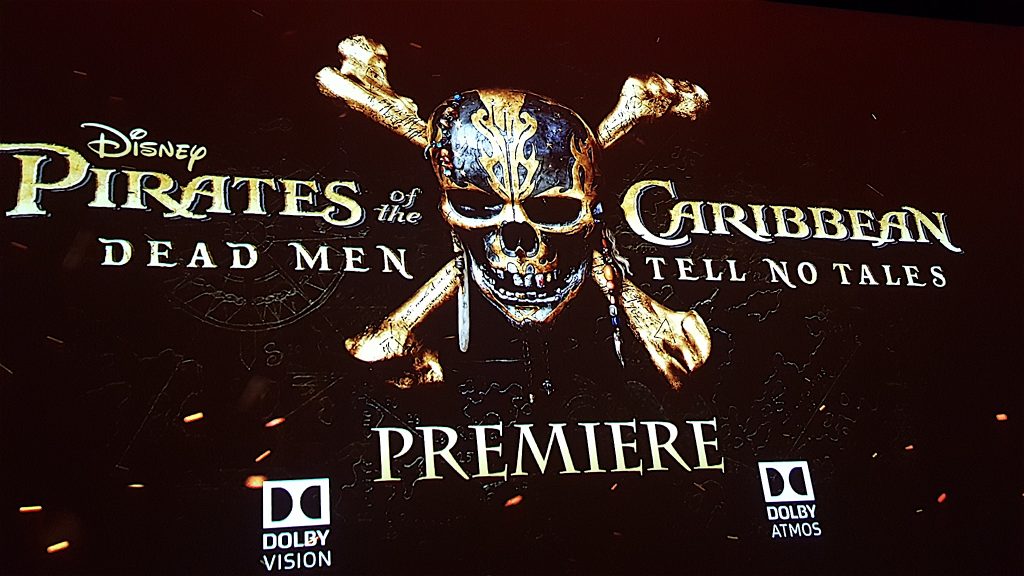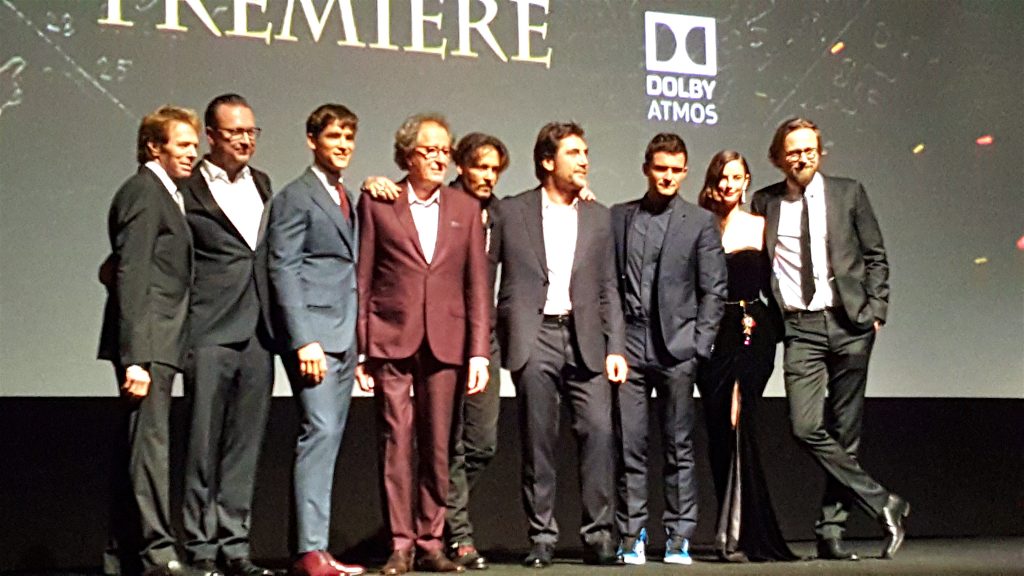 Not a bad shot for a phone pic right?!
Below are some photos all courtesy of Disney so you can see the real celebrities of the night!
| | |
| --- | --- |
| Johnny Depp (Jack Sparrow) Photo courtesy of Disney | Geoffrey Rush (Barbosa) Photo courtesy of Disney |
| Kaya Scodelario – Photo Courtesy of Disney | Javier Bardem – Photo courtesy of Disney |