Disney / Pixar Exclusive Insider Access to the Incredibles 2 Movie
This post may contain affiliate links, view our disclosure policy for details.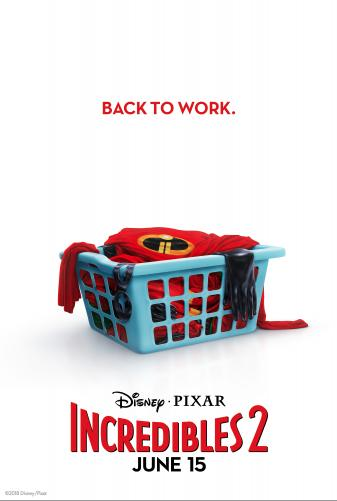 Every Friday night is Family Movie night in our house – and we're looking forward to the new Disney Pixar movie – the Incredibles 2! The first one (released in 2004) was EPIC and we still love watching it over and over! I have been invited to the Incredibles 2 Press Event with Disney / Pixar in San Francisco, California and I sure feel like a superhero! I am incredibly excited because I have always wanted to go to San Francisco – and I've dreamed of the opportunity to tour Pixar Animation Studios! So hopefully some of the creativity from such a talented atmosphere rubs off on me!
From April 3-5 here's the fun: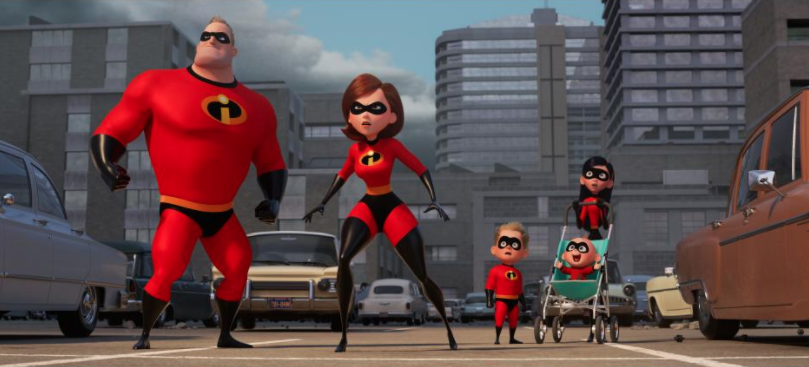 Incredibles 2 Press Event: DAY 1 (April 3)
I will be landing in San Francisco, California with my feet running! Make sure to follow me on Twitter and follow #Incredibles2event for tons of photos and exclusive access to the event! That evening I'll be attending a reception at Pixar where I'll get to see footage from the movie! Visiting Pixar has been on my bucket list forever so I am just as excited to be at Pixar as I am to see special clips from the film! In fact this is my first time in San Francisco! Be prepared to see lots of photos!
Incredibles 2 Press Event: DAY 2 (April 4)
A great movie like the Incredibles, and now Incredibles 2, isn't made by accident! It takes serious talent and a lot of hard work! One of my favorite thing about attending Disney press events is that I have the exclusive opportunity to chat with so many amazing talents. Everyone has a story and this is a great time to learn more about the talent behind the film! This day will be busy with interviews with: Director Brad Bird, Producers Nicole Grindle & John Walker, and other Animators! Have a question for any of them? Leave a comment below OR send me an e-mail (or tweet!).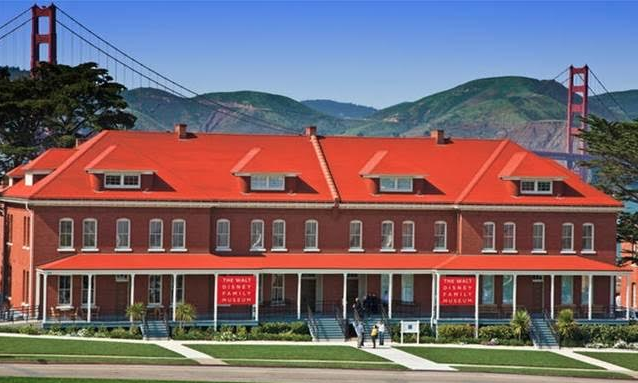 Incredibles 2 Press Event: DAY 3 (April 5)
No trip to San Francisco is complete without a tour of the The Walt Disney Family Museum! If you have a child interested in animation or film – this is the place to visit! From teen animation contests to film camps and workshops – there is an entire world to explore all in one building!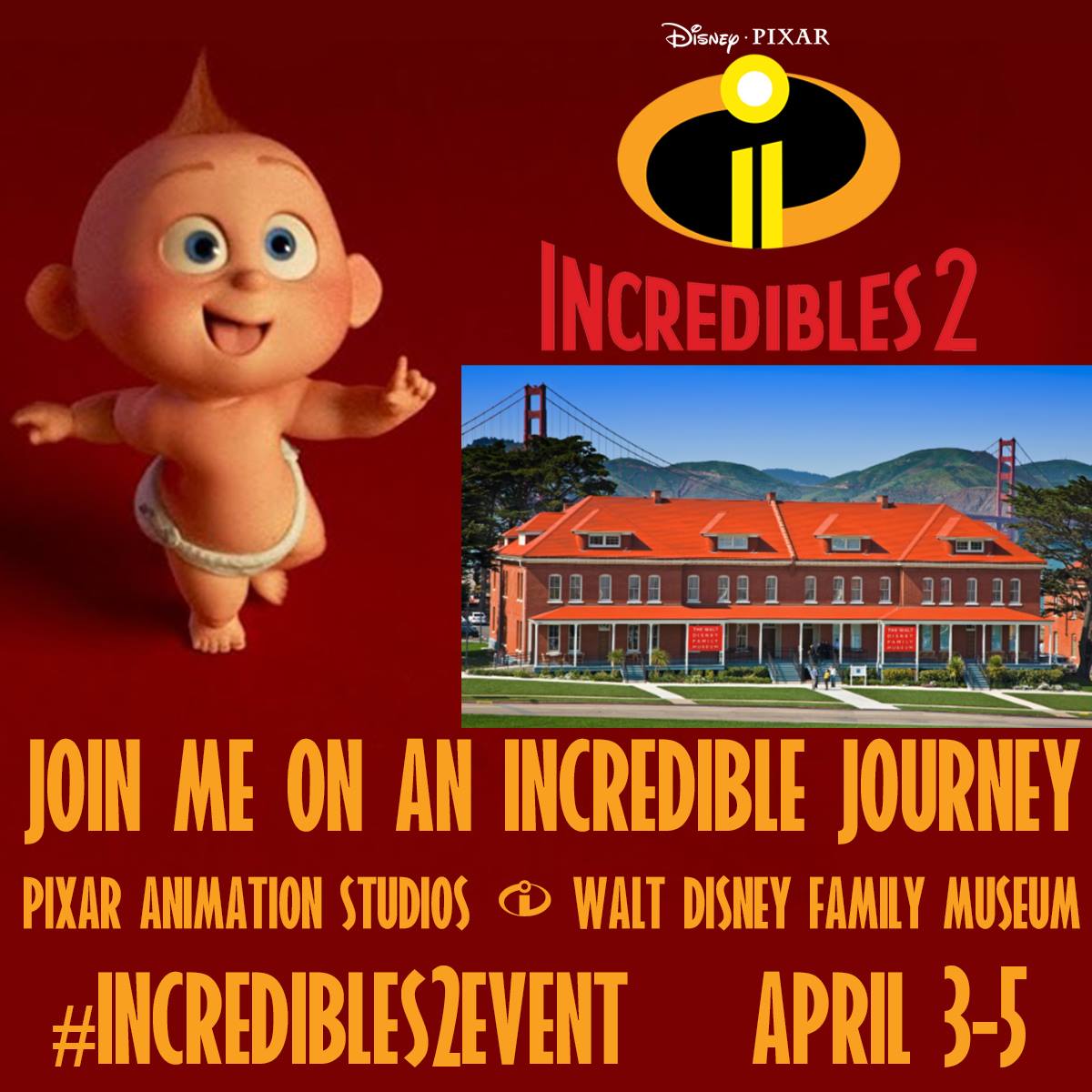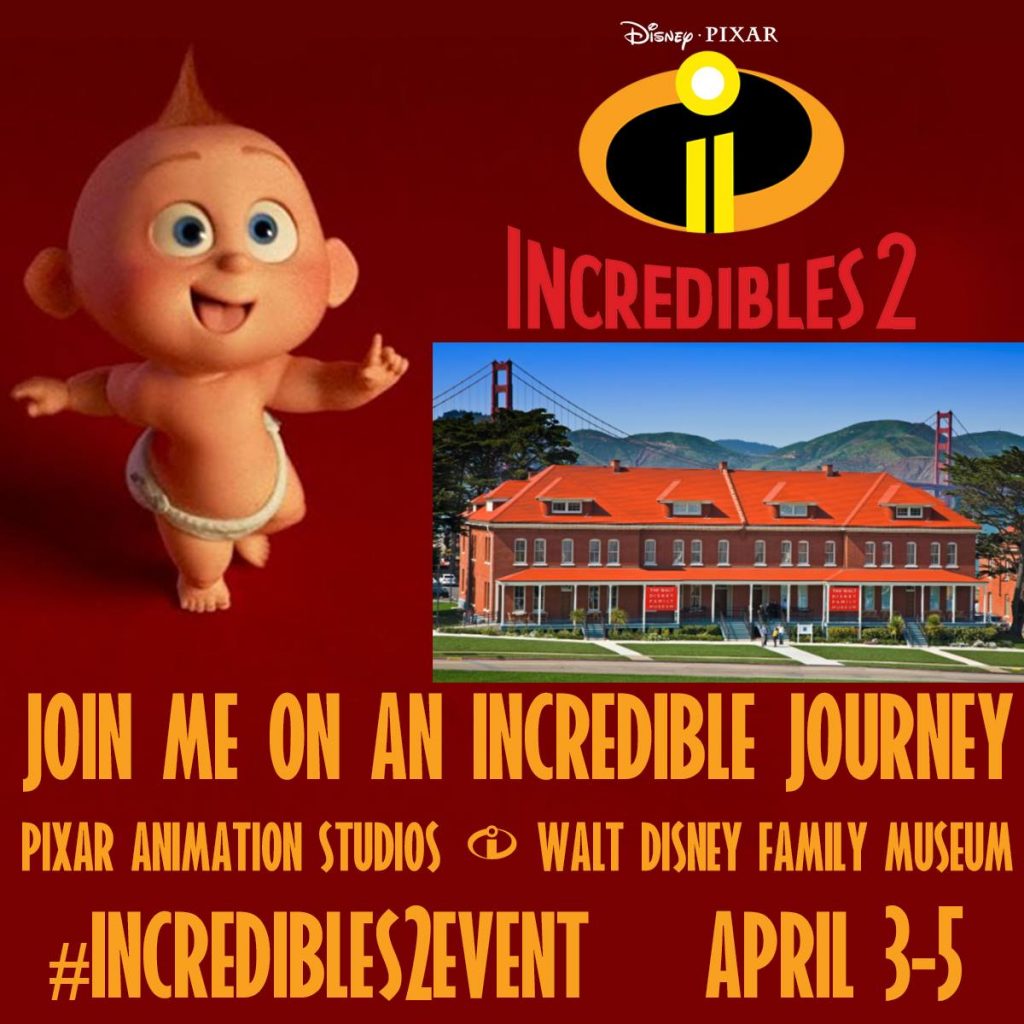 INCREDIBLES 2 Teaser Trailer (in Theaters June 15th!):
Incredibles 2 Synopsis:
They're baaaaack! 
Everyone's favorite family of superheroes is back in "Incredibles 2" – but this time Helen (voice of Holly Hunter) is in the spotlight, leaving Bob (voice of Craig T. Nelson) at home with Violet (voice of Sarah Vowell) and Dash (voice of Huck Milner) to navigate the day-to-day heroics of "normal" life. It's a tough transition for everyone, made tougher by the fact that the family is still unaware of baby Jack-Jack's emerging superpowers. When a new villain hatches a brilliant and dangerous plot, the family and Frozone (voice of Samuel L. Jackson) must find a way to work together again—which is easier said than done, even when they're all Incredible.
| | |
| --- | --- |
| Photo Credit: DISNEY•PIXAR Studios | Photo Credit: DISNEY•PIXAR Studios |
Incredibles 2 COMING June 15, 2018!
Follow Incredibles 2 on Facebook, check their website, or follow Disney/Pixar on Twitter and Instagram!