Exclusive Interview with Peter Behn & Donald "Donnie" Dunagan – voices of Bambi & Thumper
This post may contain affiliate links, view our disclosure policy for details.
I attended a press junket as a guest of Disney who provided all my expenses.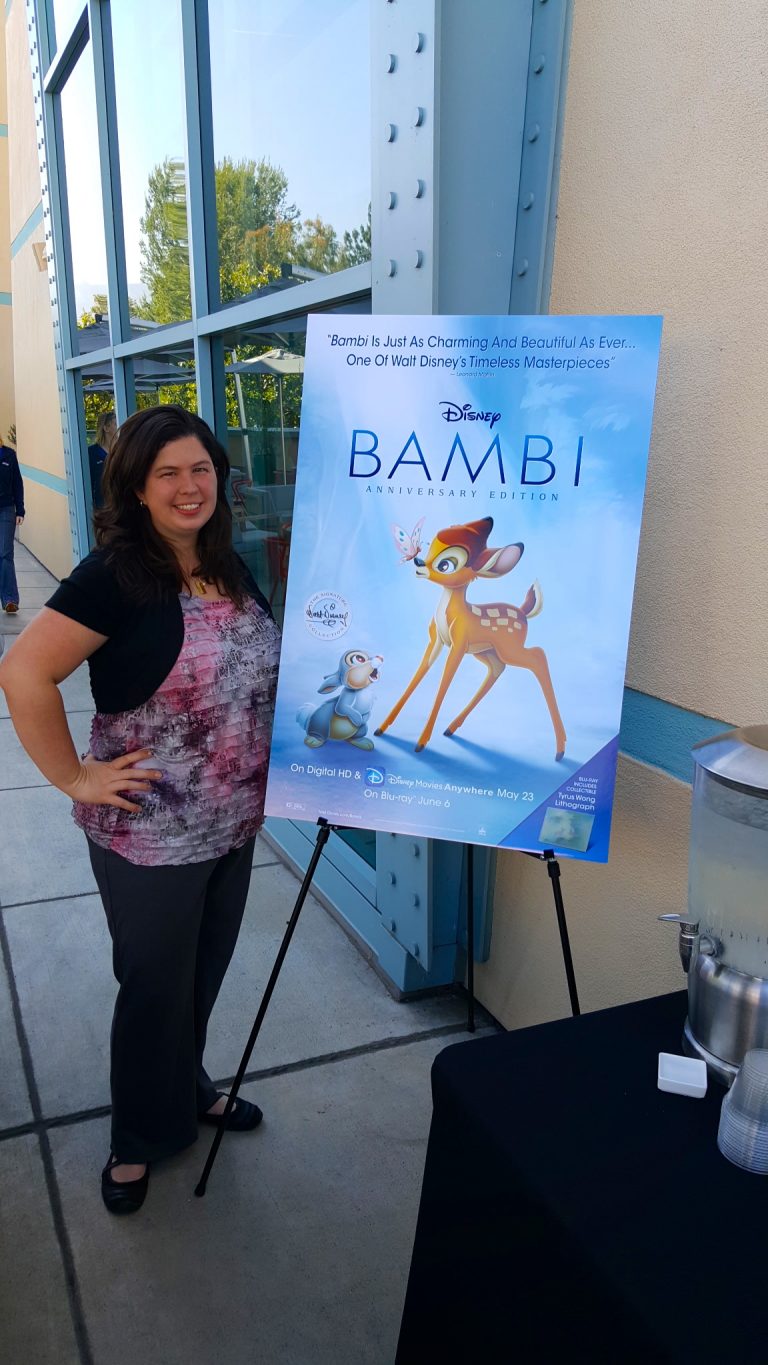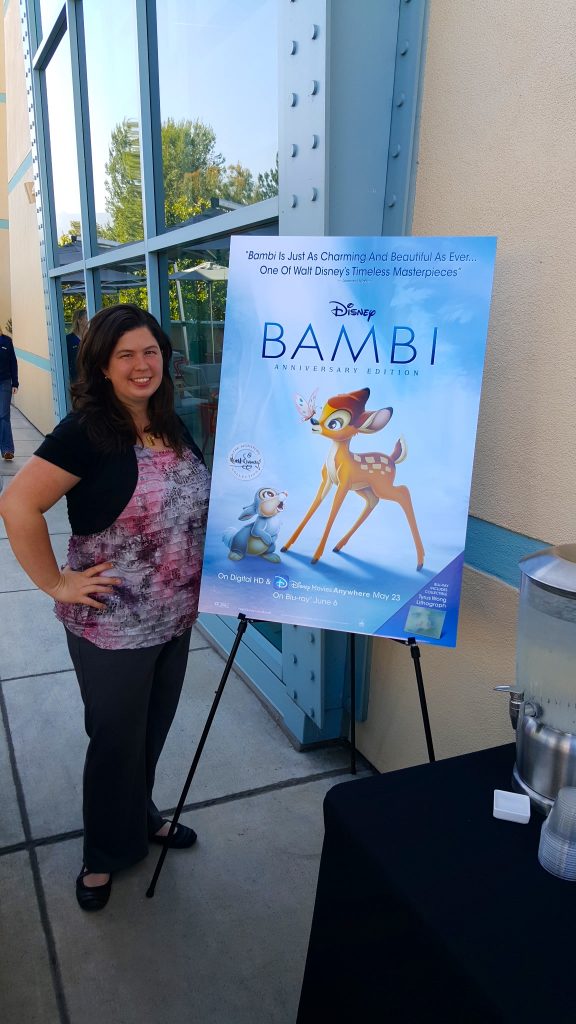 As part of the press junket I attended with Disney to cover the Pirates of the Caribbean: Dead Men Tell No Tales – I also had a very special day carved out just for the new vault release on Blu-ray of Disney's classic Bambi coming out on June 6th! (you can pre-order it here). What made this day so special specifically was that I had the opportunity to sit down and interview with press conference with Donald "Donnie" Dunagan (young voice of Bambi) and Peter Behn (young voice of Thumper) moderated by Disney Archivist Becky Cline.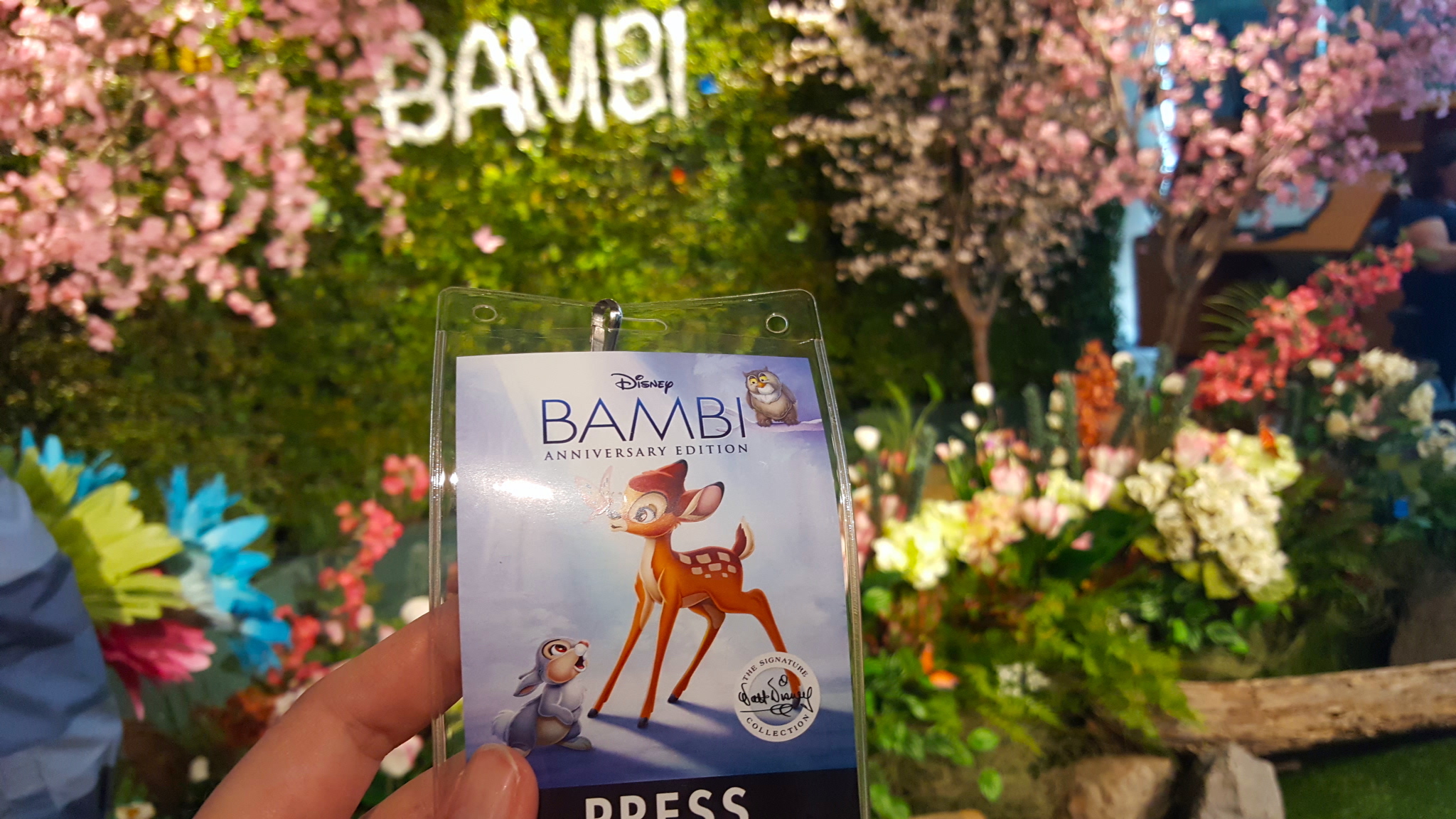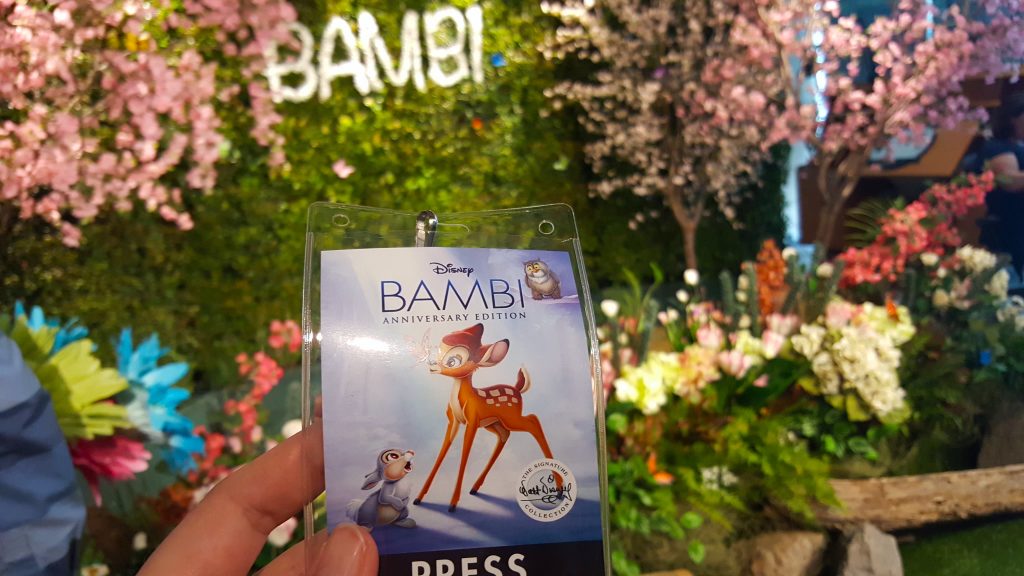 Bambi is celebrating it's 75th anniversary this year so to be able to not only meet but talk to the original voices of Bambi & Thumper was over the moon exciting! And not only that but we also were able to chat with Paul Felix, a Disney animator who worked on Bambi and was inspired by the original Disney Animator Tyrus Wong.
In case you didn't know, Disney's classic Bambi film was based on the book Bambi, A Life in the Woods by author Felix Salten, although Disney did alter the film slightly from the book version. For example Disney changed Bambi's species to a white-tailed deer since roe deer are not native to North America.
| | |
| --- | --- |
|  Donald Dunagan Photo Credit Walt Disney Studios | Peter Behn – Photo Credit Walt Disney Studios  |
Usually when you talk to celebrities they are quite involved in the media, but 75 years ago when Donnie Dunagan and Peter Behn recorded the voices of Bambi & Thumper – the film industry was very different. In fact, Donnie & Peter did NOT EVEN MEET EACH OTHER till about 10 years or so ago! Can you believe it?! And what totally blows my mind is that Donnie's wife did NOT KNOW he was the voice of Bambi until later in their marriage when she discovered a box of his old mementos buried in the attic!
______________________________________________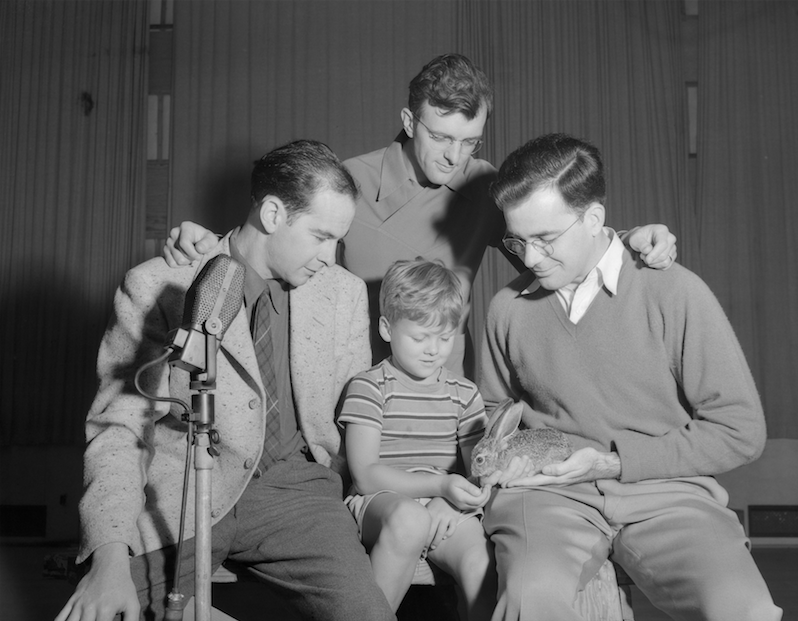 More from Peter Behn (the voice of Thumper):
His father was a screenwriter (& knew Walt Disney) which helped launch his career and he originally auditioned for the part of Bambi in Disney's classic film but was told his voice was too spunky. "My voice was right for the rabbit"….Peter Behn's ("Thumper") said reminiscing of himself at 4 years old. After Bambi was released and Peter grew up he built houses & worked in real estate.
Q: Did you see the Bambi after you filmed?
A: "No not for some time." 
Q: What was it like to work w/Disney himself?
A: "I did meet him but not on a regular basis. But I remembers the Disney zoo where they had little deer so animators could watch the anatomy and movement of the deer to draw."
Q: What was it like to work on a big Disney film as a child? 
A: "I remember going into the sound booth w/a voice director to read my lines. I would mimic him. The thing I remember most is the recording equipment was in the booth with us and was fascinated. It was so mechanical." 
Q: What do you hope for Bambi's Legacy?
A: "One of my strongest feelings about the movie is that Disney was so ahead of his time. I think the movie was so far ahead of it's time to protect the environment. We have to do everything we can to keep the environment from getting worse. I think as time goes on that aspect of the movie will resonate & become more important."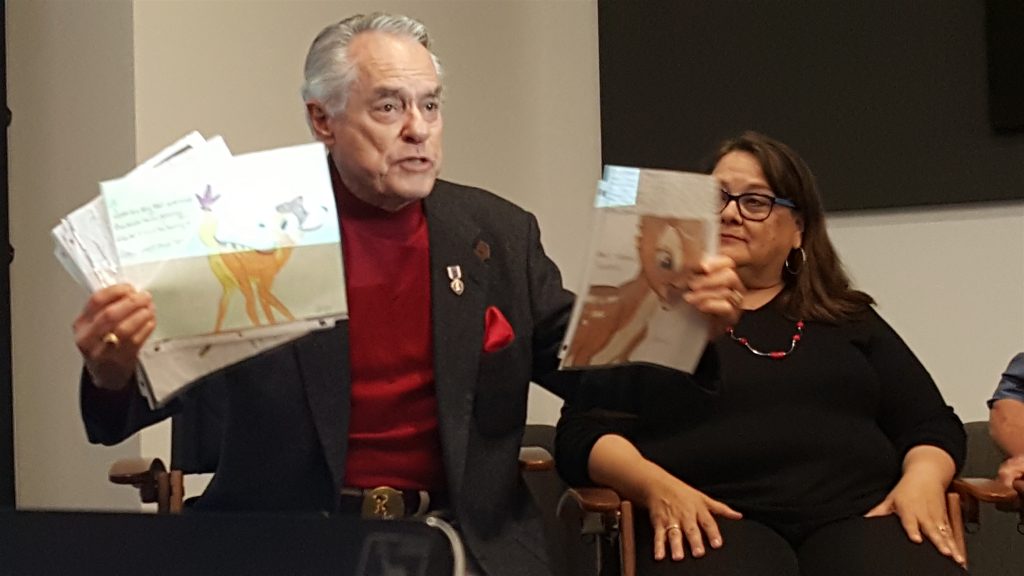 More from "Donnie" Dunagan (the voice of Bambi):
Donnie started filming Bambi when he was just 5 years old but his acting career began at the age of 3. He was in 7 movies before the age of 5 1/2 yrs old.
Donnie said…."I grew up in the Great Depression – we were so poor. I watched a dancer on the side of the side when I was 3 years old and began imitating him. I then started tap lessons and won a tap dance. I danced to 'A Tisket a Tasket' with a paper bag and a stick for a cane."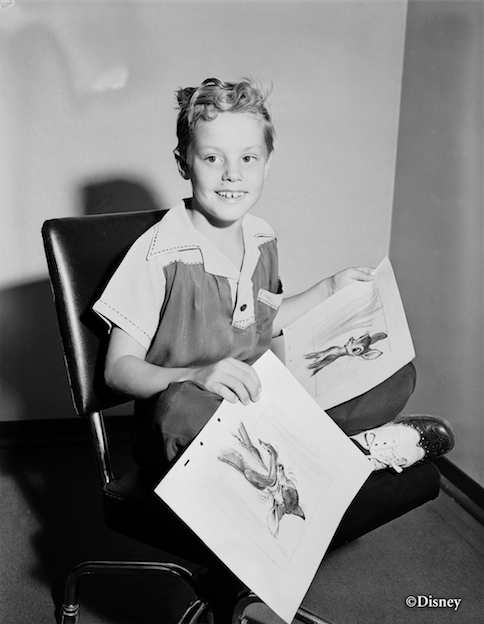 Q: What was it like acting so much as a child? 
A: "I was a little boy – sometimes I just wanted to be home riding my bike and playing with my puppy." 
Q: Did you see Bambi after you filmed?
A: "I saw it with Peter in theaters at the premiere."
Q: What was it like seeing Walt Disney?
A: "When I first saw Mr. Disney I thought he'd get a broom and help clean up….he participated in things. Disney was successful bc he had such great leadership and participated in what was going on."
Q: What did you do after Bambi? 
A: " I went into the US Marine Core when I got older. In 1977 I was a battalion commander. I saw that Disney was going to re-release Bambi and I was horrified that my base would find out. I could imagine all of my soldiers saying that their battalion commander was Bambi!"
Q: What do you hope for Bambi's Legacy?
A: "The environmental profile is spoken to children in school now. I get letters every week from kids."
Q&A with Paul Felix, Walt Disney Animation Studios Visual Development Artist: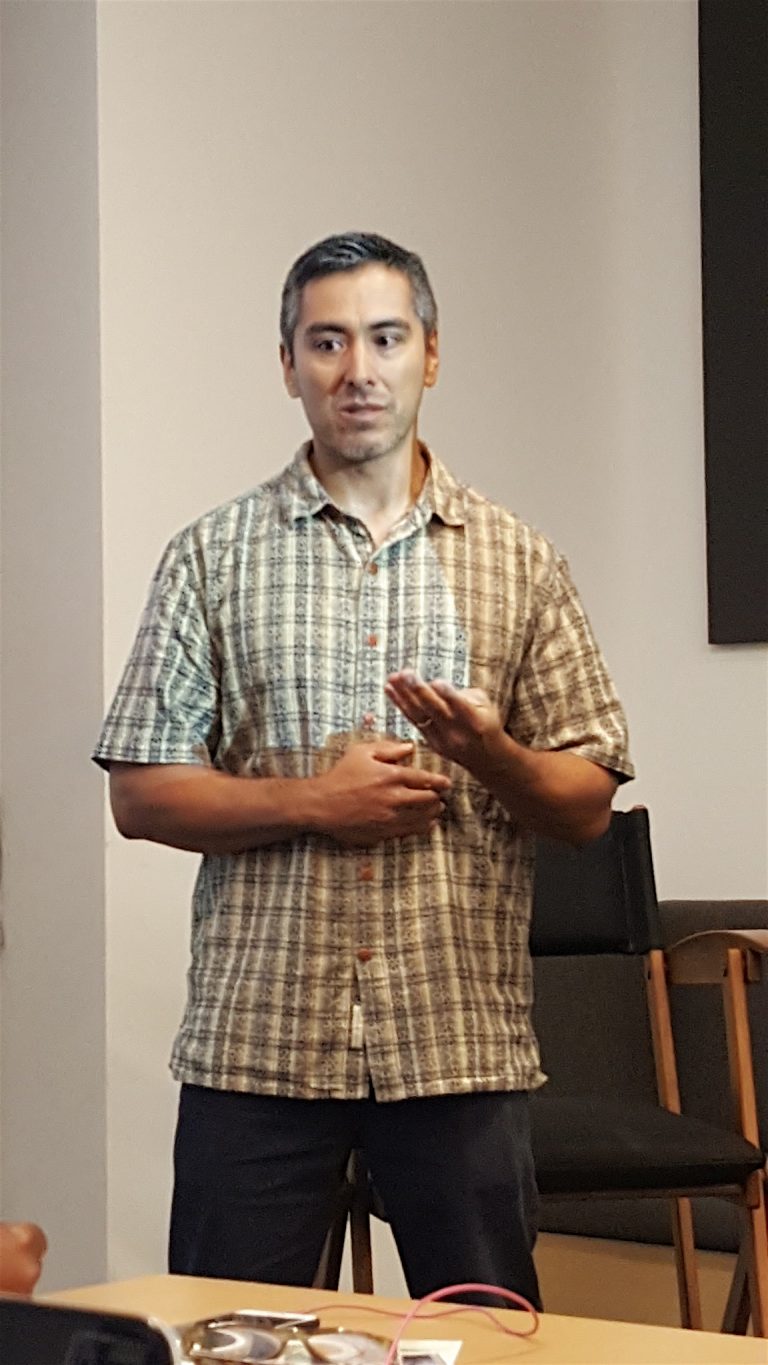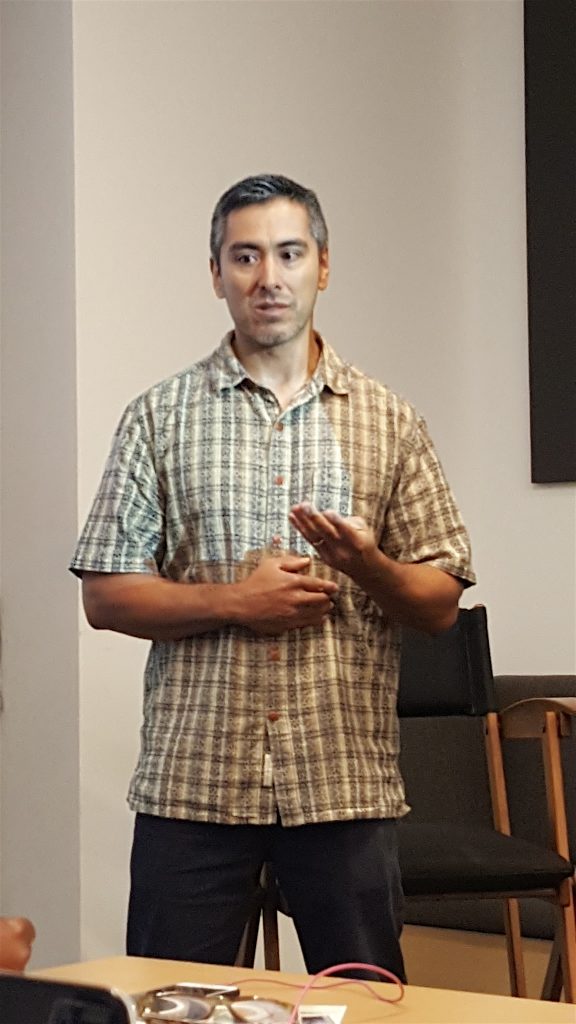 Q: How has animation changed over the years?
A: "Animation starts with hand drawing – that hasn't changed much. Things need to be much richer now. The drawings from Bambi to Moana are all the same principles."
Q: How did you become interested in art?
A: "I drew a lot as a child & always thought my older brother was the artist in the family." 
Q: What are some of the projects you've worked on here at Disney?
A: "Mulan, Bolt, Big Hero 6, Inner Workings…."
Q: What was your favorite film to work on? 
A: Lilo & Stitch. It is more about heart and storytelling than the effects although Big Hero 6 was the first time we could technologically add things to the film & use light.
Paul Felix on working on Bambi: 
"Designing Bambi is deceptively tricky! I'm known for designing environments instead of characters. I looked at some of Mark Davis' drawing of deer for research. My first drawings Bambi looked more like a fox. But everyone has their own unique take." 
Q: Why do you think Bambi is such a popular film?
A: "Bambi is a cycle of life. It shares the beauty, mystery, & reality of the world. It's zen. What's more primal than the connection with a mother? Films are an extension of us."
Recommendations to new art students from Paul Felix:
1. Make a Portfolio. (life drawing is a good talent)
2. Don't limit yourself to just drawing. Try colors.
3. Learn a sense of art history (eras, mediums, etc)
Fun Facts about Bambi:
*Bambi was originally supposed to come out after Snow White but came out 5 yrs later.
*The filming studio moved, WW2 happened, and there was even a strike during the process of filming!
*The movie was cut down to what Disney could afford at the time.
Take this tour inside Walt Disney's Office:
And click below for a photo tour of Walt Disney's Office!