What You Need to Know About Pirates of the Caribbean: Dead Men Tell No Tales
This post may contain affiliate links, view our disclosure policy for details.
I attended a press junket as a guest of Disney who covered all expenses.
There are NO (real) SPOILERS in this post!
I've been sharing with you guys exclusive sneak peek images and trailers from Pirates of the Caribbean: Dead Mean Tell No Tales which I got to see last week at the red carpet premiere (see red carpet photos here!) so I wanted to share a quick review (NO SPOILERS!) of the film that is coming out in theaters on May 26th and what you can expect in this 5th installment of Pirates!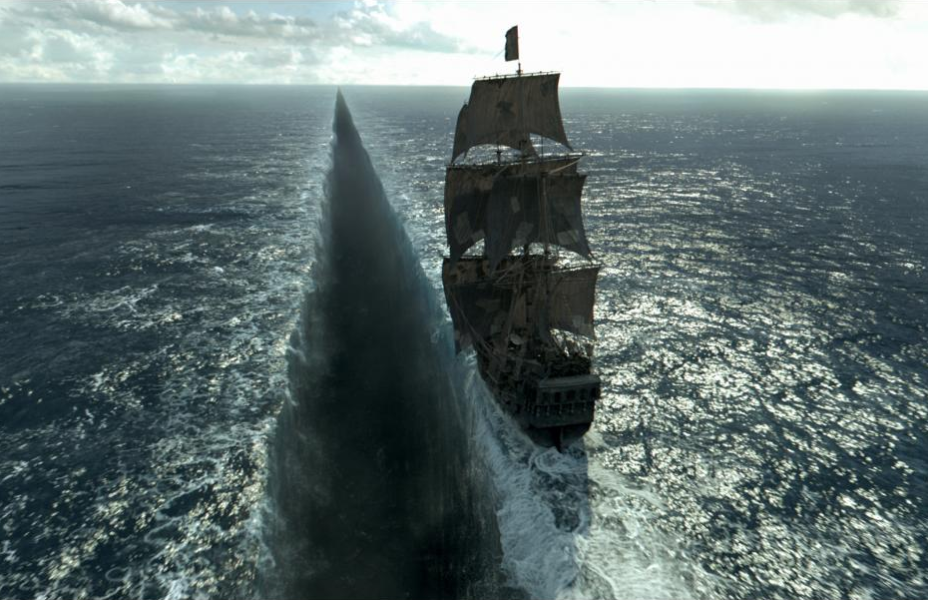 Pirates of the Caribbean: Dead Men Tell No Tales Synopsis:
Johnny Depp returns to the big screen as the iconic, swashbuckling anti-hero Jack Sparrow in the all-new "Pirates of the Caribbean: Dead Men Tell No Tales." The rip-roaring adventure finds down-on-his-luck Captain Jack feeling the winds of ill-fortune blowing strongly his way when deadly ghost sailors, led by the terrifying Captain Salazar (Javier Bardem), escape from the Devil's Triangle bent on killing every pirate at sea—notably Jack. Jack's only hope of survival lies in the legendary Trident of Poseidon, but to find it he must forge an uneasy alliance with Carina Smyth (Kaya Scodelario), a brilliant and beautiful astronomer, and Henry (Brenton Thwaites), a headstrong young sailor in the Royal Navy. At the helm of the Dying Gull, his pitifully small and shabby ship, Captain Jack seeks not only to reverse his recent spate of ill fortune, but to save his very life from the most formidable and malicious foe he has ever faced.
Pirates of the Caribbean Trailer:
In Pirates of the Caribbean: Dead Men Tell No Tales there are quite a few new characters in the film (as well as all of our favorites from the past films like Johnny Depp, Orlando Bloom, Keira Knightly, Geoffrey Rush, etc.). I'm always a little nervous when I start seeing a lot of new characters introduced into such a well-loved series because it can really make or break the film but in this case it definitely makes the film! You leave feeling like you knew Captain Salazar (Javier Bardem), Henry (Brenton Thwaite) & Carina Smyth (Kaya Scodelario) all along!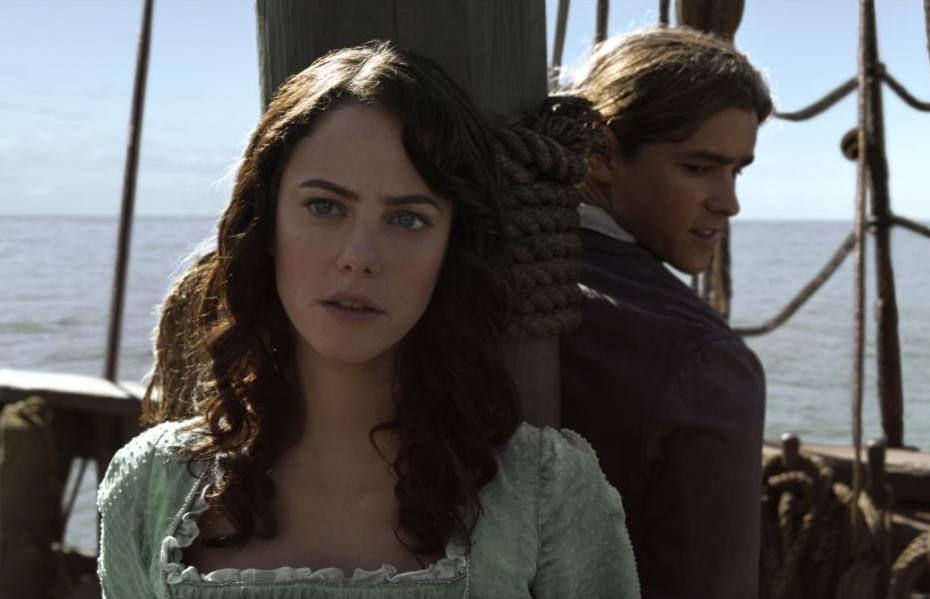 I love that in this film not only do we find a new (very strong) female character but she is also smart as heck and an astronomer! Disney certainly does right by the Pirates of the Caribbean franchise with this film. The new characters add a great dynamic and chemistry to the storyline and of course our favorite pirate crew from the Black Pearl is back in action and as good as ever!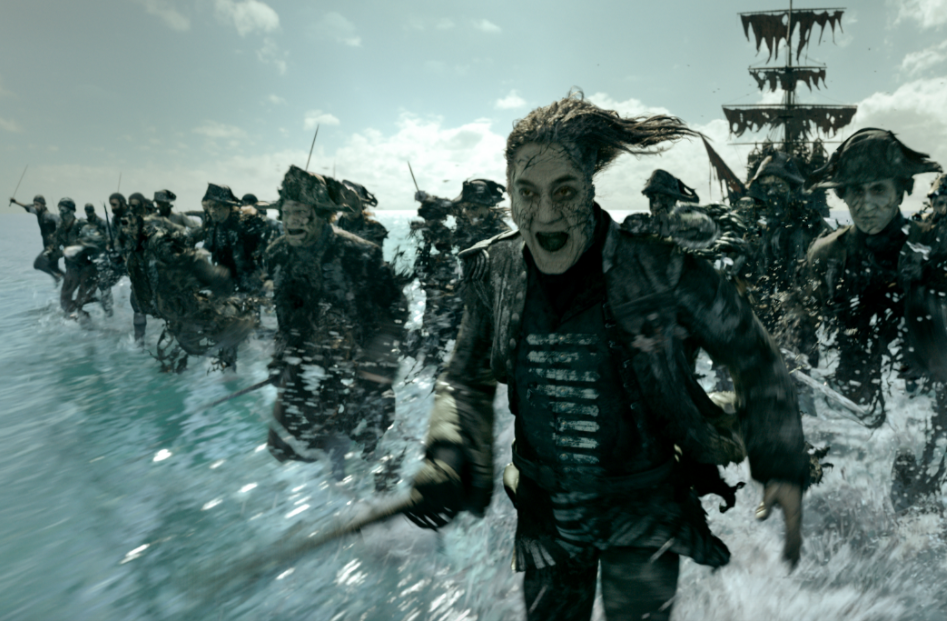 We also find some INSANE special effects. I was blown away at how drawn into the movie I was – I felt like I was right there and the special effects were absolutely mind blowing. It's truly magic.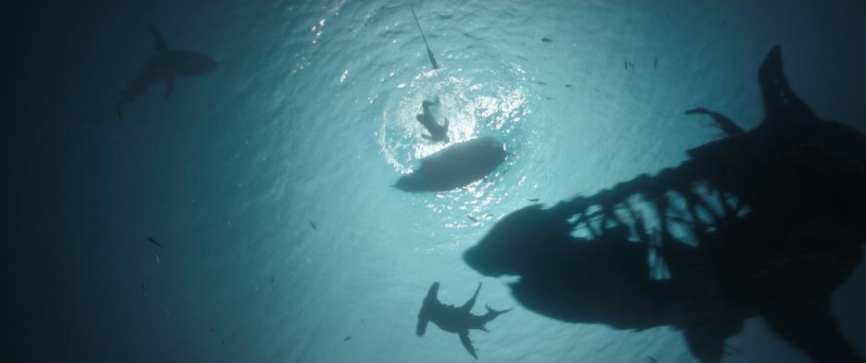 What You Need to Know About the Film:
It's brings back the feel of the 1st film. The Pirates of the Caribbean series has been quite the journey, with each film carrying a different vibe than the last. But I feel like with this film it really wraps up the franchise to completion and brings back the vibe of the first film that we all fell head over heels in love with.
It's HILARIOUS! I was not prepared for the humor swirling in this film! It definitely provided some belly laughs – even more so I'd say than the other films in the series.
The villain – Captain Salazar (Javier Bardem)- is grotesque. I'm all for a scary creepy villain but the film takes you extremely up close with Captain Salazar – and it made me squirm in my seat a little. Don't get me wrong – the special effects are INCREDIBLE but all of the black goo that he was dripping and spitting out of his mouth – yuck!
You will fall in love with two new characters – Brenton Thwaites (Henry) and Kaya Scodelario (Carina Smyth). You will also meet Will Turner's son.
Beware of the ghost sharks! Perhaps because I'm a mom of 2 boys I absolutely loved the ghost sharks and found myself wishing I'd seen more of them! Keep an eye out for some really incredible and creative ideas and special effects with the ghost sharks and Captain Salazar's ship.
You will cry. Maybe not right away – but it will come. I never ever cry in movies, ever, but gosh this film brings the feels in an unexpected turn of events that I had not prepared myself for! No spoilers on here but know that you might need to pack some tissues with you for the film!
You will learn about Jack Sparrow's younger years. This part was so intriguing for me as everyone wants to know more about Jack! What was he like as a boy? Where did he get his compass from? How did he become a pirate? Where did he get his name from? After watching this film you'll feel like you have a more complete understanding on one of our favorite characters.
For the kids: If your kids have seen any of the other Pirates of the Caribbean films then they will love this one too! The action scenes and heightened special effects are similar to the previous films.
You will be stunned at the beauty! There is a scene towards the end of the film that you can't help but say "WOW" and gasp at because of the beauty! Typically you don't think of a stunning beautiful scene when you think Pirates but Disney really outdid themselves on this one! I can't share any more bc then it would be a spoiler but if you enjoy higher level twists and details followed through the movie you'll love it!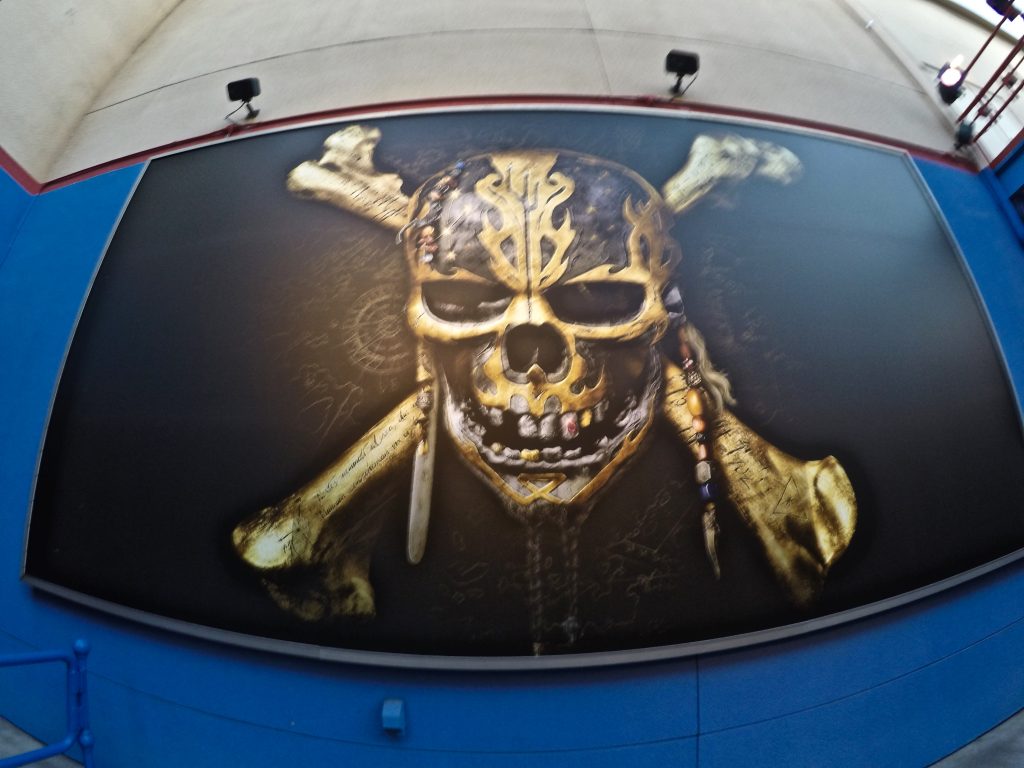 I recommend watching it at the IMAX if possible – this is certainly a film you don't want to miss out on! Will we see another Pirates of the Caribbean in the series or is Dead Men Tell No Tales the last installment? I definitely think that they could add on another one if they wanted to but they also wrapped it up nicely with some closure. No word yet on a definite answer here but it certainly seems like things are leaning to a 6th film!
For more sneak peeks and exclusive access follow Pirates of the Caribbean on Facebook!
ARGH!