Highlights Hidden Pictures Super Challenge
This post may contain affiliate links, view our disclosure policy for details.
In August when I went to Chicago for the BlogHer conference I also attended a wonderful breakfast with the Highlights team! It was really well put together and there was even a cool photo opp with a giant hidden pictures page which was pretty awesome. It really gave me a personal insight into the Highlights company, such as – have you ever thought about all the crazy people out there (it could be you!) that have called complaining that a mushroom in the hidden pictures looked like something else….or maybe you didn't like that there was a shoe in a particular area of the kids pants….yep – I wish I was kidding but I'm not! I had NO clue that they received so many phone calls over things like that! In fact they have a whole department dedicated to fixing that kind of stuff – who knew it could be so complicated?!  Before we left the breakfast they gifted me a bag of wonderful Highlights puzzles and magazines AND my personal favorite – a coffee mug with my name on it and a photo of the Highlights magazine from my birth month/year – how cool is that!? I use it all the time too!
I know most of us are very familiar with Highlights and probably grew up with them, but one of my questions for them is "What about the kids that have advanced past the Hidden Pictures"? My son is just 6 years old but highly gifted, especially when it comes to searching for things like puzzles and as much as he loves Highlights Hidden Pictures they are just too easy for him. Amazingly they had an answer for that!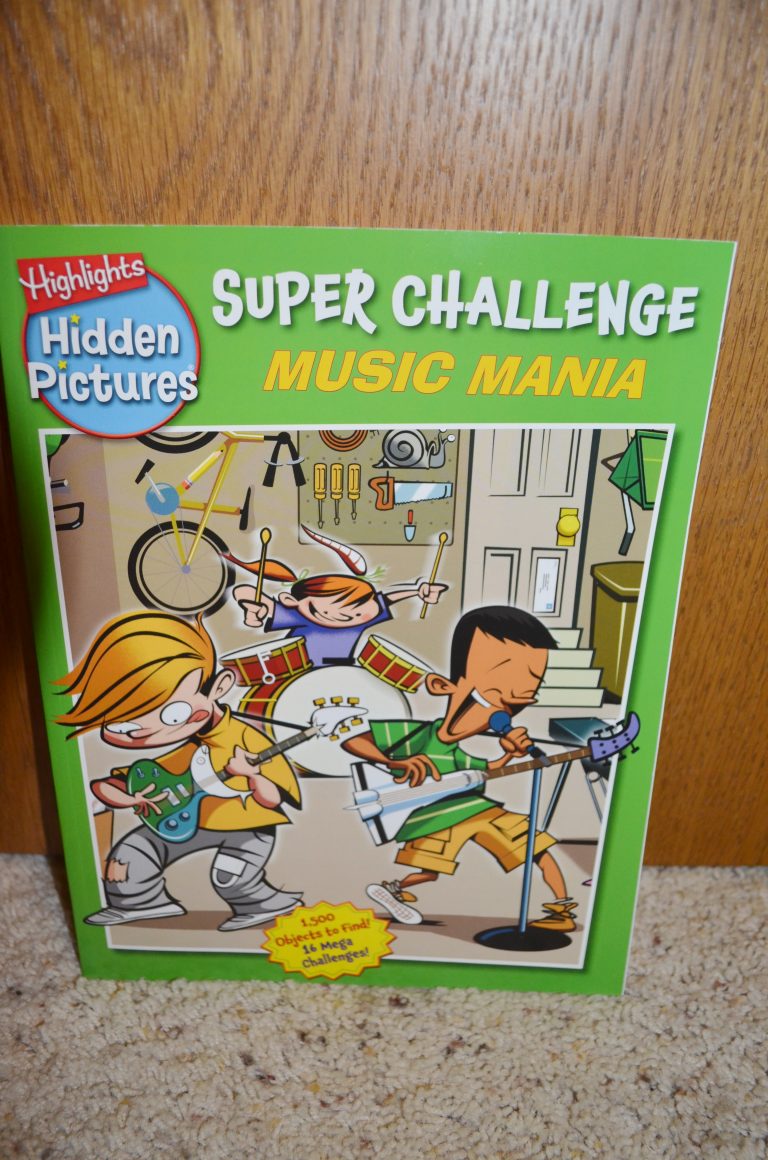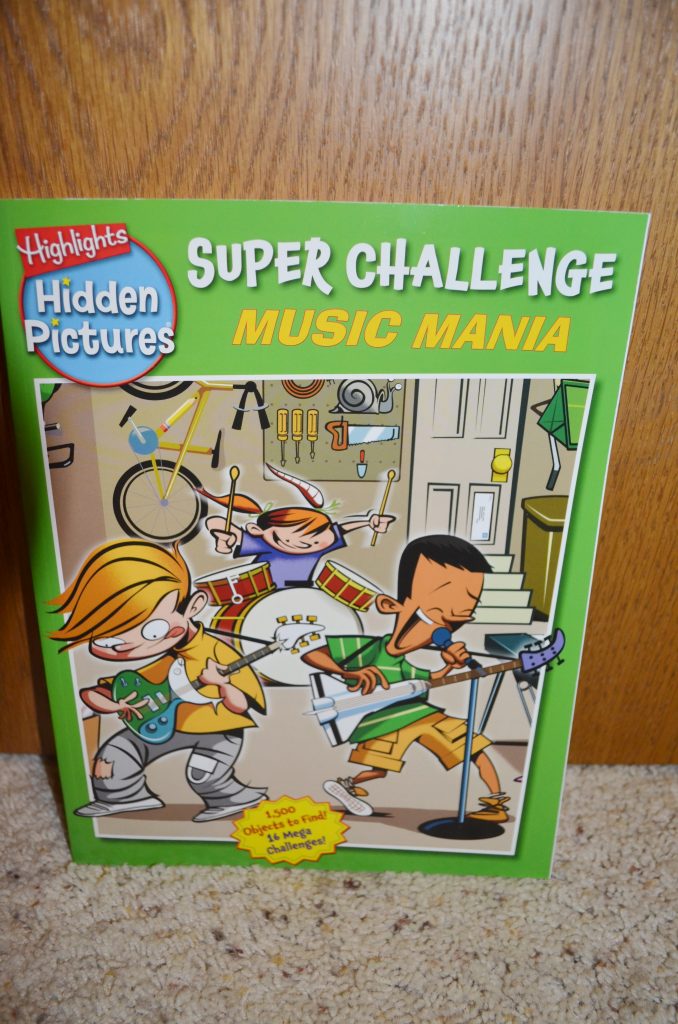 Here it is! The Highlights Hidden Pictures SUPER CHALLENGE! Oh man I was just SOOOO excited when I saw this and I knew my son would be oober excited! Finally the Highlights style of puzzle searching but in an advanced form!! Check it out: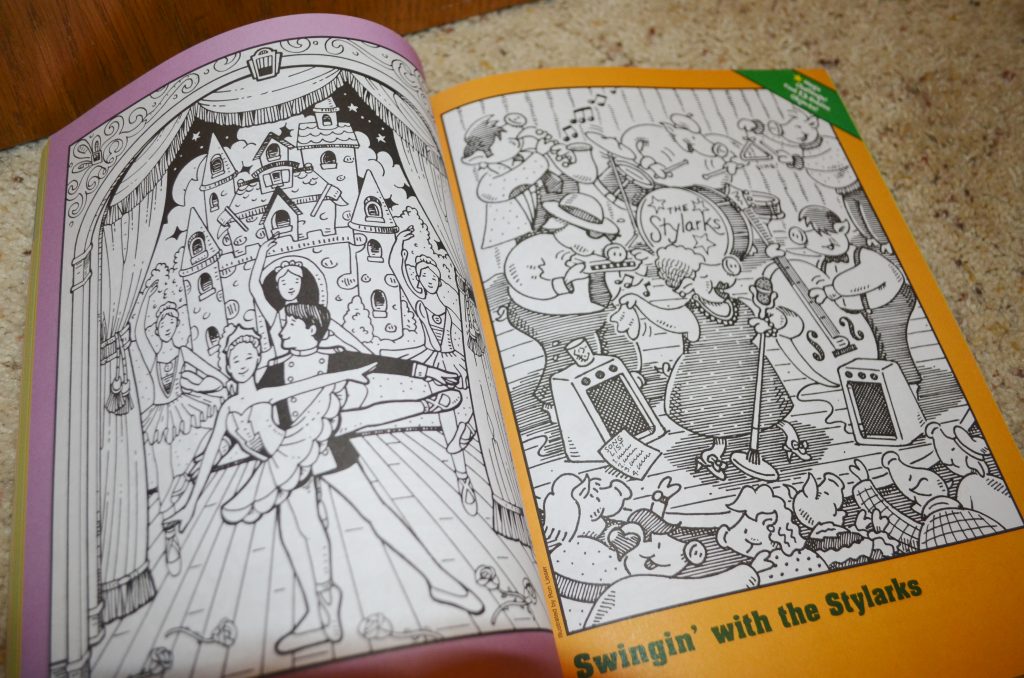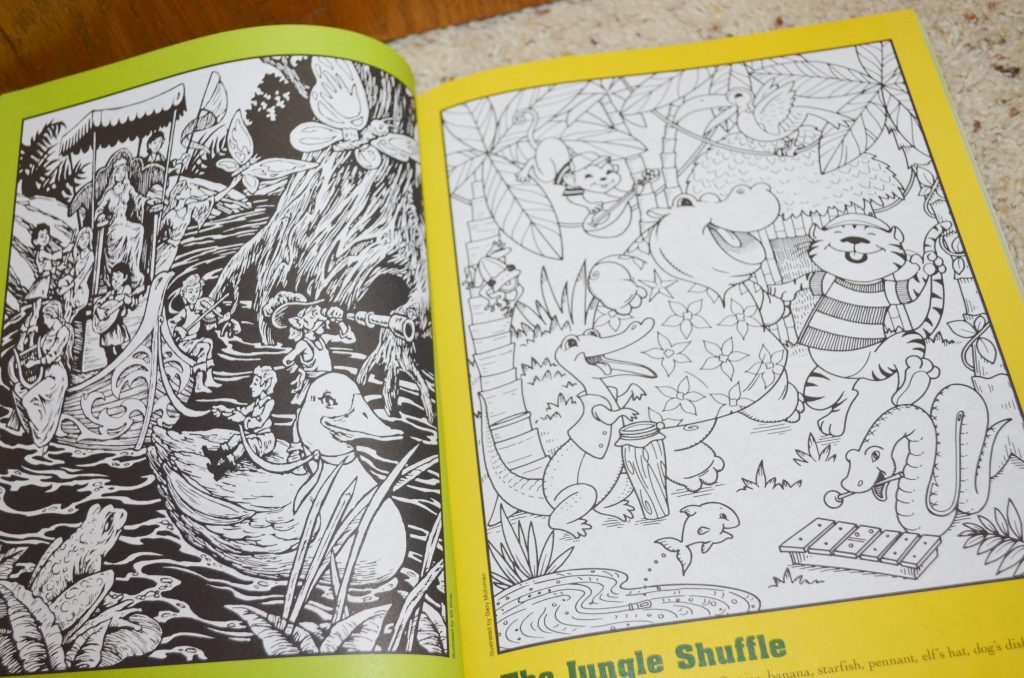 You definitely still get the Highlights "feel" but you can see how very different these puzzle pages are. They have a LOT more detail and are not nearly as easy to spot. In fact just looking at the pages I have a tough time spotting any of them off the bat! And you may have noticed that the nice "answer" key chart that shows you what the photo looks like isn't on the page either so you don't know exactly what the banana or shoe looks like that you are searching for.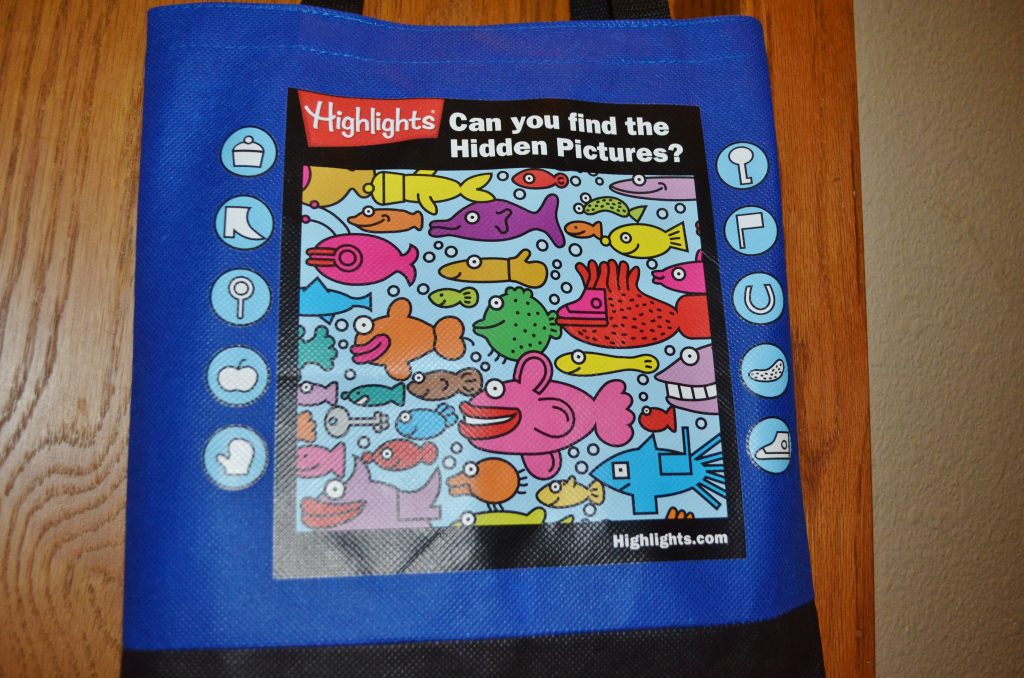 I also was introduced to SO many Highlights products that I had no idea were available such as travel puzzles in resealable bags and this cute tote bag! And Extreme Dot to Dot books for the more advanced needs, and math books, paper plane books, joke books…even craft books!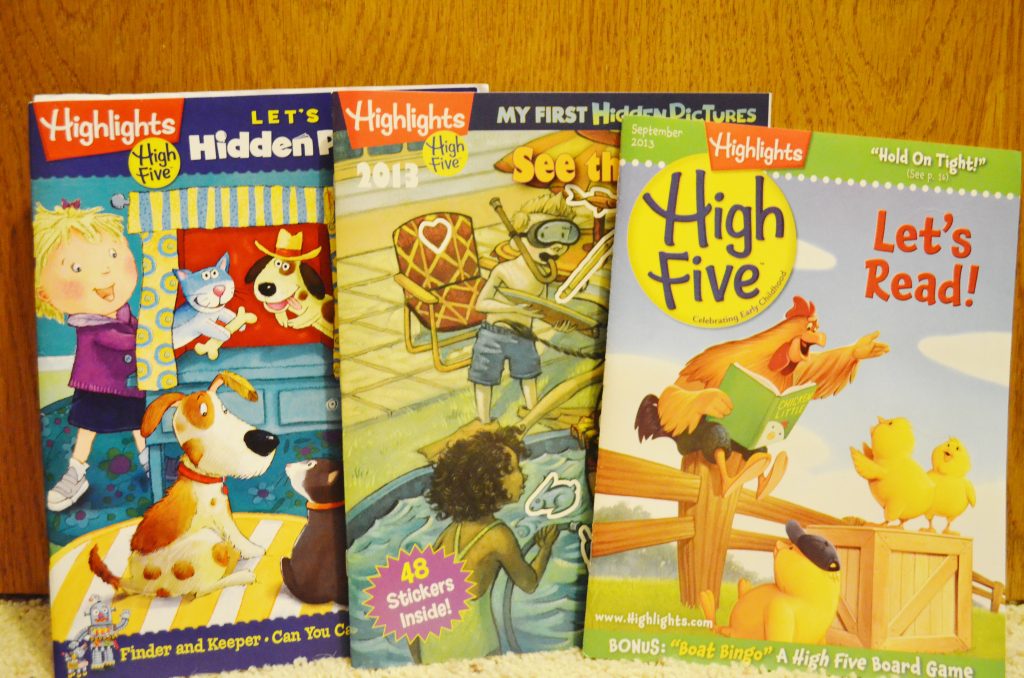 My kids currently get the High Five subscription but last year they launched their new Highlights Hello version for babies.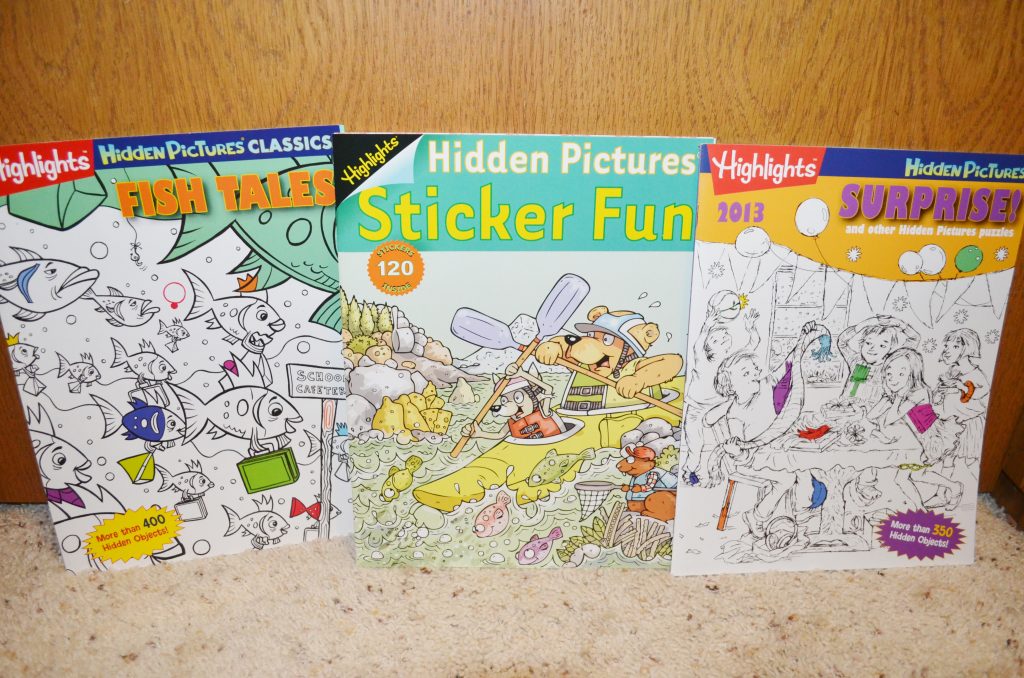 And sticker books! I LOVED sticker books as a kid and Highlights has those too! I really wanted to share with you guys about the advanced Super Challenge Hidden Pictures book but also to give you a little glimpse into more of what Highlights has to offer!
Disclosure: No compensation was received. I just wanted to recap my time spent with Highlights.