Lung Science Experiment and Tobacco Prevention Resources
This post may contain affiliate links, view our disclosure policy for details.
Below is a lung science experiment with tobacco prevention resources geared for middle school students. Unfortunately all of the free printables have been pulled off of the Scholastic website but you can still access our free lung science experiment directions below!

Before we get settled in with our lung science experiment, which gives a great visual of how smoking affects the lungs check out that Stay Smart About Tobacco magazine above. 
It had GREAT information on the toxic chemicals actually in tobacco products (EW!) and there was even a mini-poster with information for both students and teachers!
Unfortunately Scholastic has unexpectedly pulled all of their anti-tobacco resources off of their site so they do not have any of their free printables anymore. But you can head here for more printable tobacco resources.
I had NO idea there were so many chemicals in tobacco products! It was extremely informative to learn these facts—even as an adult! The magazine also talks about electronic cigarettes, which is a big topic now and is growing popular with youth today.
It's a great foundational basis for kids to visualize what's in tobacco products, and how tobacco products, including e-cigarettes, have been marketed with features that are appealing to young people.
To set up our lung science experiment which illuminate these facts for kids check out how we did it below. What I love is that these instructions are specifically geared for a classroom-sized group, including reproducible instruction pages that can be handed out to kids.
Here are some related Lesson Plans and other printable resources on Tobacco Prevention.
Materials Needed for Lung Science Experiment: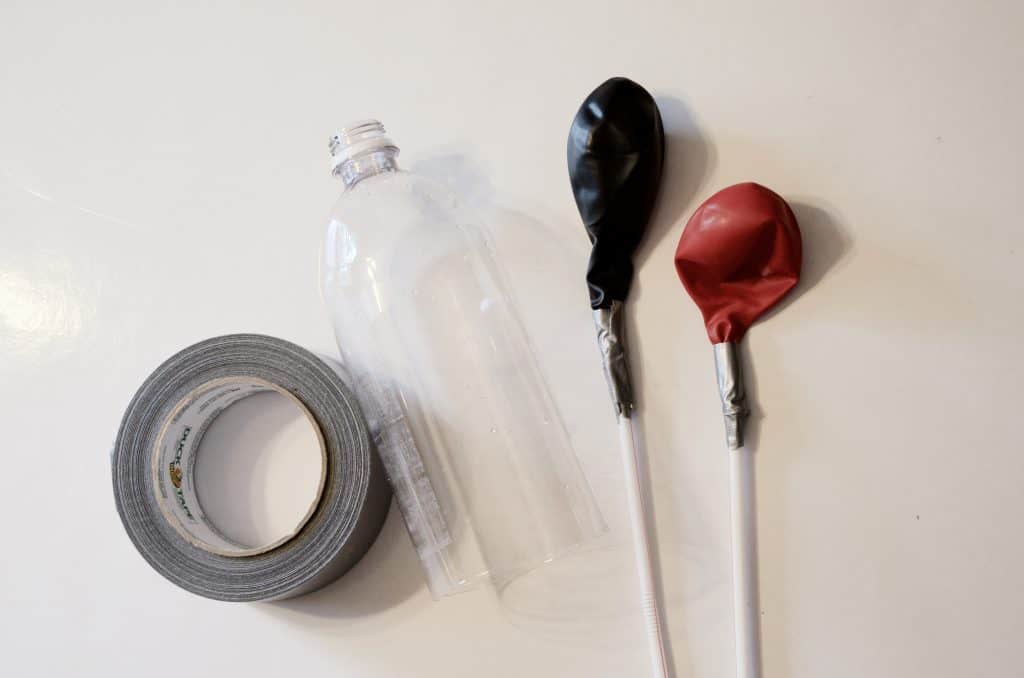 2 Straws
1 Liter Clear Plastic Bottle
4 Balloons

Lung Science Experiment Directions:
To set up our lung experiment we carefully cut the bottom off of our clear plastic bottle. For the healthy "lung" we taped one balloon end tightly around a straw so there were no air leaks.
For the "lung" affected by smoking you will actually need to put a balloon inside of another balloon and then duct tape it to a straw.
This represents how smoking damages the elasticity of the alveoli tissue.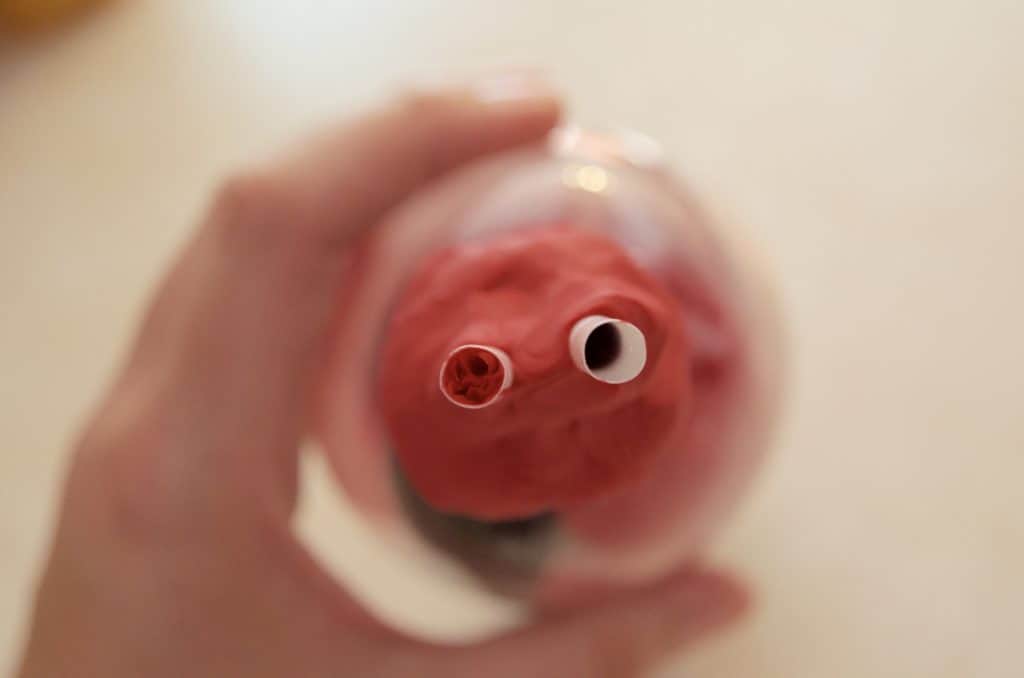 Once you have inserted the two straws with attached "lungs" into the bottle opening you will need to take a small lump of clay and connect/seal the straws to the bottle opening. Make sure to seal them tightly so there are no air holes.
To further help the visual affect of an unhealthy lung you will also need to push some clay down inside the straw of the unhealthy "lung" to mimic the blockage that smoking can cause.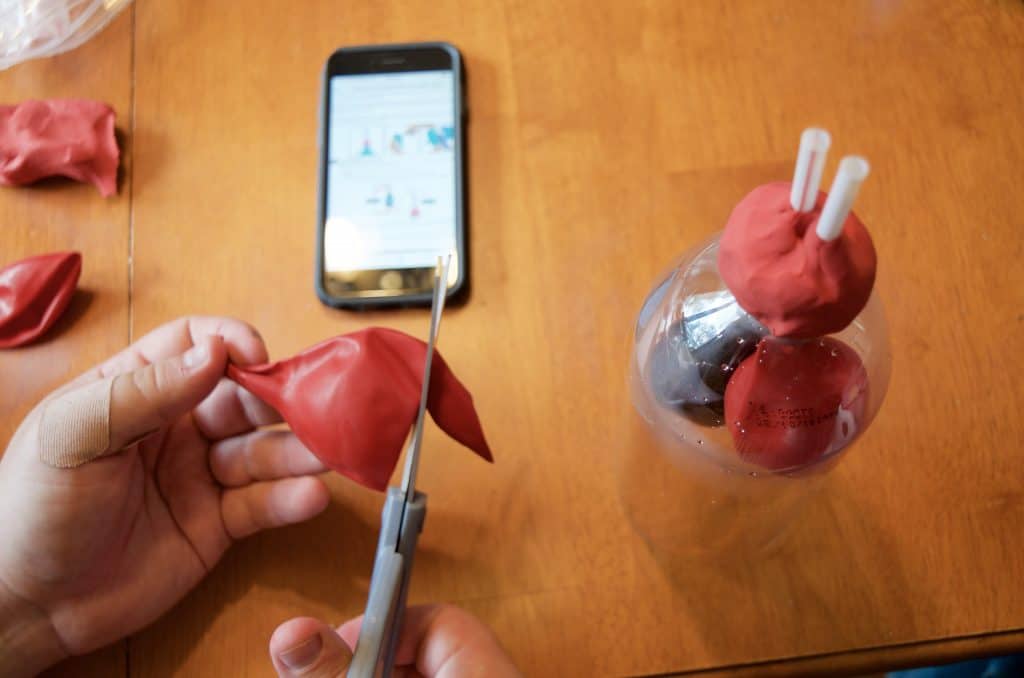 The last step in preparing your lung science experiment is to cut the bottom off a balloon, tie it off, and wrap the cut end around the bottom opening of your clear bottle.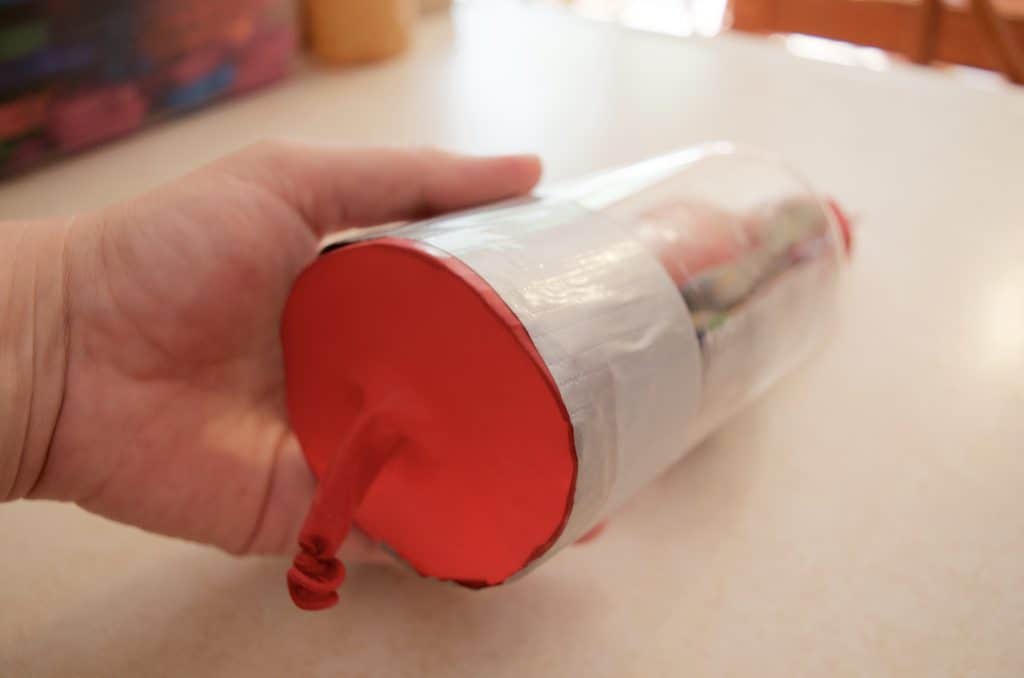 We had several balloons break due to the sharp plastic edges of the bottle so if this occurs you can simply add a layer of duct tape around the bottle to cover the sharp edges and then wrap your balloon around the bottom opening of the bottle.
Once your balloon is set in place add one final layer of duct tape around the edges to help hold the balloon in place.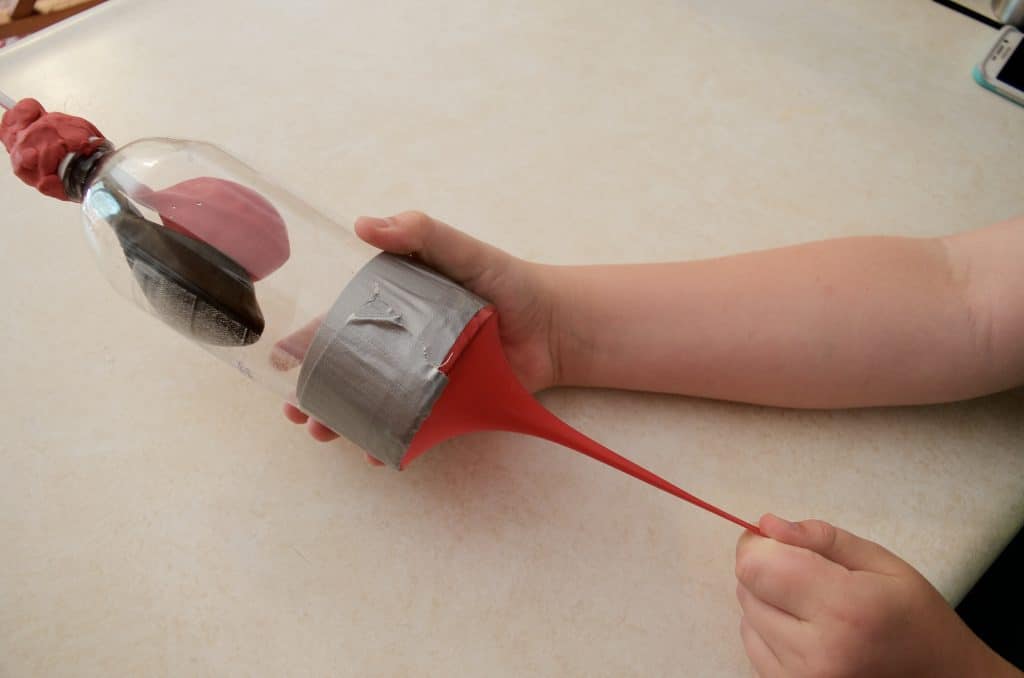 When you tug on the bottom balloon piece you will immediately notice that the suction created inside the bottle will help the healthy "lung" to inflate more easily than the damaged "lung," which struggles to inflate properly.
If you appreciate this free content and would like to help contribute in a small way in helping me continue providing free educational resources for others, feel free to send a token of your appreciation via Paypal here. Any amount helps and is greatly appreciated. Shop through your favorite Etsy store or use our Amazon link to make your purchases!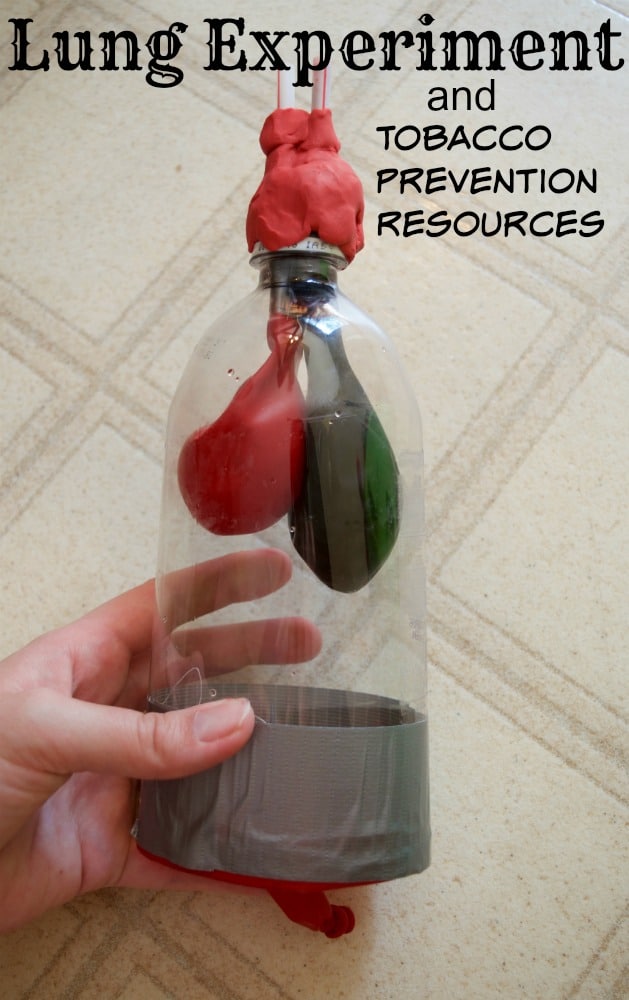 The entire lung science experiment took us only a few minutes to put together!
This campaign has provided invaluable resources for our family to not only understand how smoking affects the lungs ability to function but also to understand what tobacco is actually made of.