Peter and the Wolf in Hollywood app
This post may contain affiliate links, view our disclosure policy for details.

I don't often cover digital products in review here simply because there are SO many but the new Peter and the Wolf in Hollywood app immediately caught my interest when I was offered a party kit to check out with some friends. (Download it for iPhone/iPad here.) It branches a classic childhood story with a Hollywood feel – and EVERYTHING is handmade! It's a really incredible app brought to life by rock n roll legend Alice Cooper. It's absolutely incredible what some paint, cardboard, magic markers, and a few other materials can create! Talk about inspiring kids! Included are also 8 games and teachers can download a study guide on the website here (just scroll down on the main page). Plus being a music buff I love the tie in to teach kids about classical music. I TOTALLY get it – it can be really difficult to bring kids into the world of classical music. I was classically trained in music by and as a professional musician and even I had a hard time really enjoying the classics growing up sometimes. This app provides a killer storyline that branches today's world with the classical one.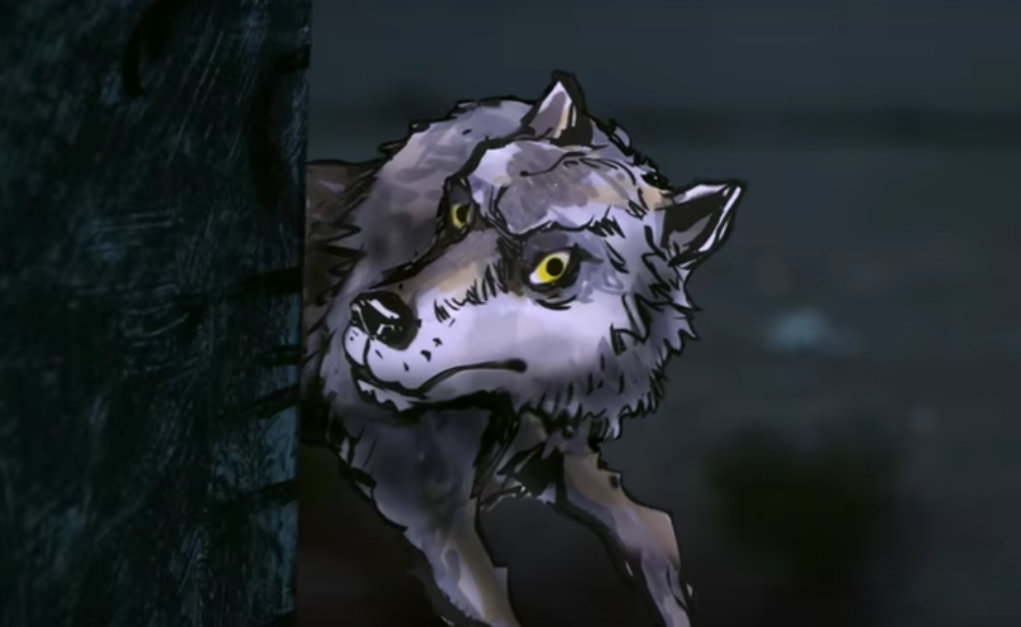 (I've embedded the trailer at the bottom of this post to watch – it's definitely worth seeing!)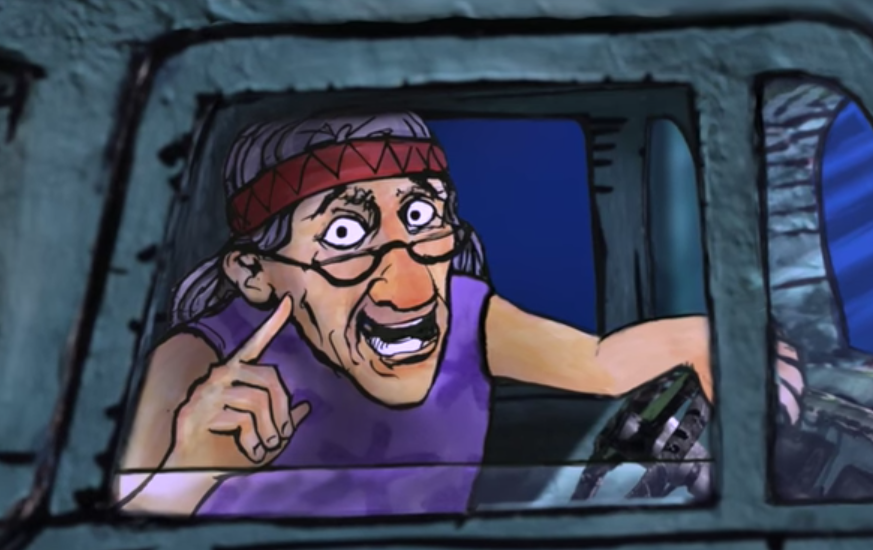 I LOVE the new spin on a classic – it definitely catches kids and adults interest in a current way! Peter, a newly orphaned hero in the story, flies out to LA to be with his hippie grandpa who works in Hollywood. Peter befriended the animals he found (a duck and bird) and decided to capture a wolf that escaped from a zoo in turn taking him on a wild adventure. Mix in amazing classical music, insanely creative cardboard creations for a more dimensional view, and tales of courage and friendship – the Peter and the Wolf in Hollywood app is one of the best spins I've seen on an old tale brought to life.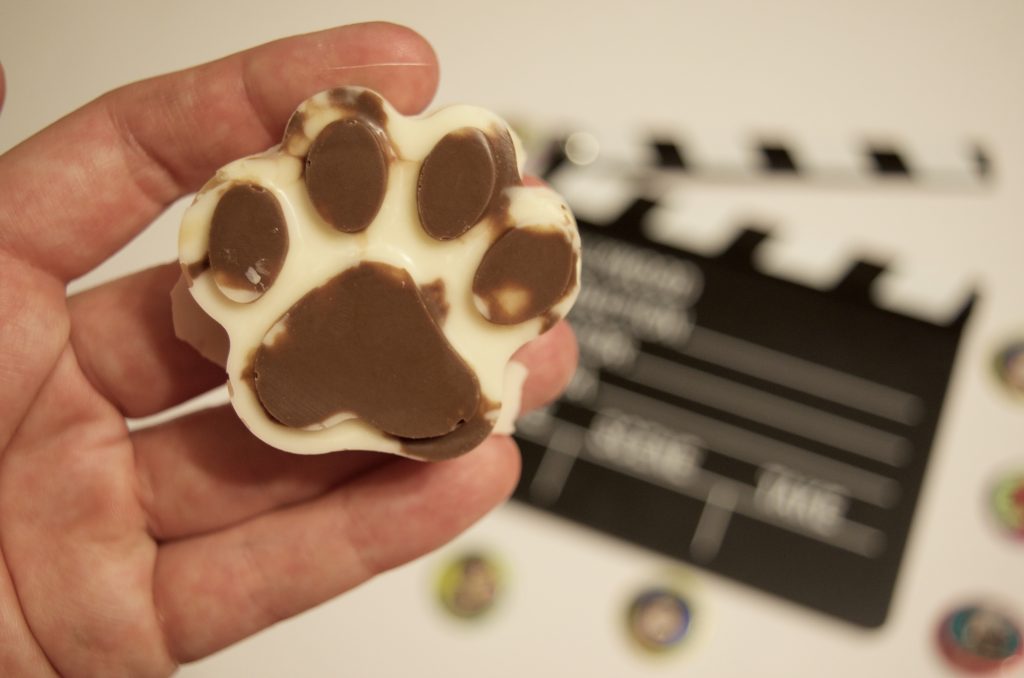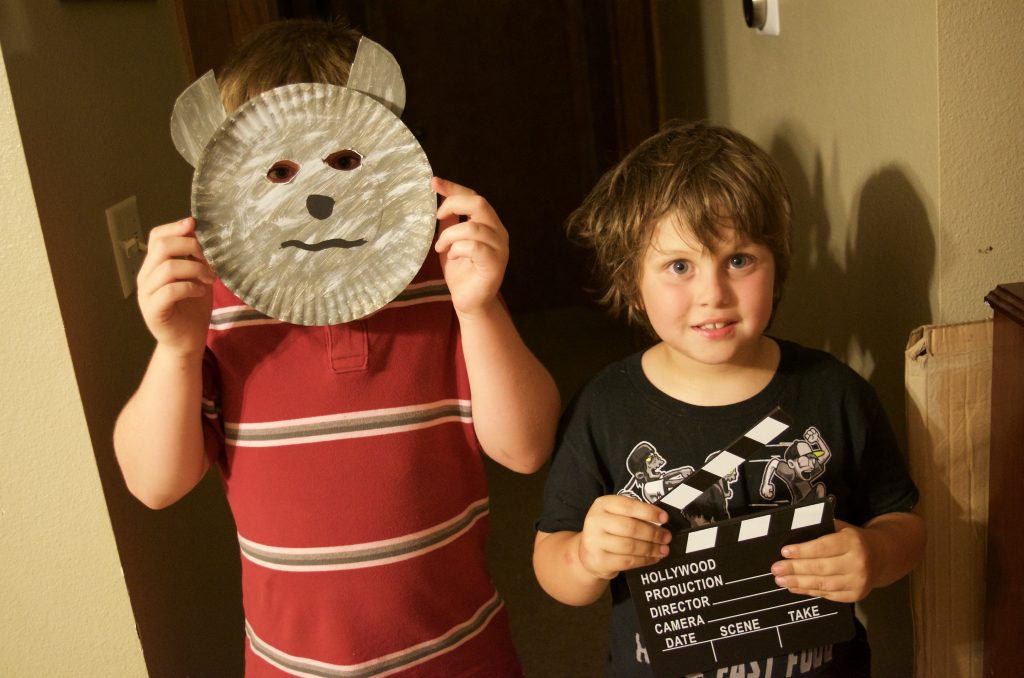 We decided to throw a "wolf party" for my kids and their friends in the neighborhood – it was a BLAST! Even our rescue dog Jenny had a big part! She's part husky/German Shepherd so she looks wolf enough to be a hit! And she didn't even have to wear a mask!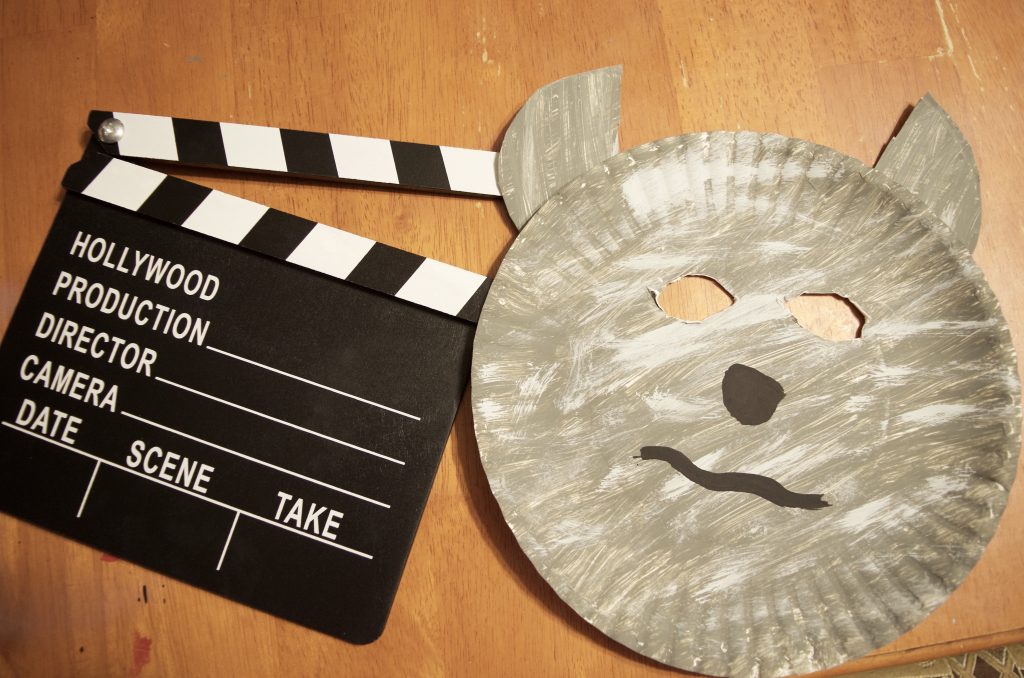 We started by painting these easy Wolf Masks the kids made out of paper plates. The adults helped cut the eye holes out once the paint had dried. We played a hide and seek wolf game where the kids had to wear their masks for a traditional hide and seek game – BUT the person who was "it" had to declare who the wolf behind the mask was when they found the other children without peeking! If the "wolf" was smart and didn't talk it wasn't always easy to guess who was behind the mask!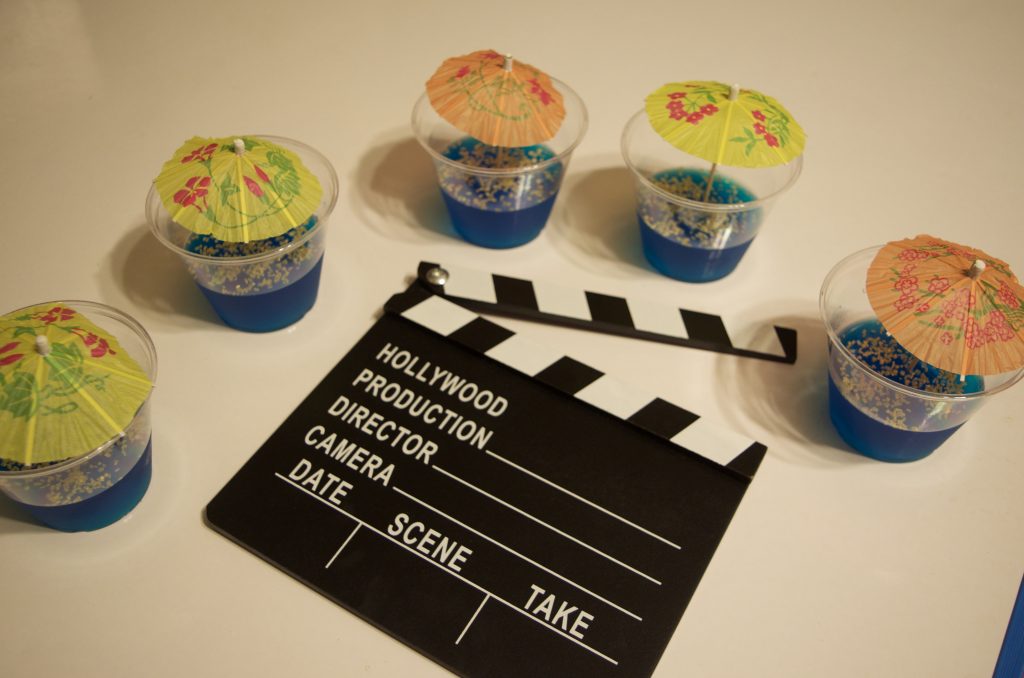 Since the app is based around Peter being in Hollywood we also through a Hollywood celebrity aspect into the party and enjoyed these beachy Jello cups I made. (the "sand" is made with a gold glitter sprinkle dust)