Milk-Bone® Brushing Chews™ for your Dog
This post may contain affiliate links, view our disclosure policy for details.
The Milk-Bone® dog products, information and VISA gift cards have been provided by the Milk-Bone® brand.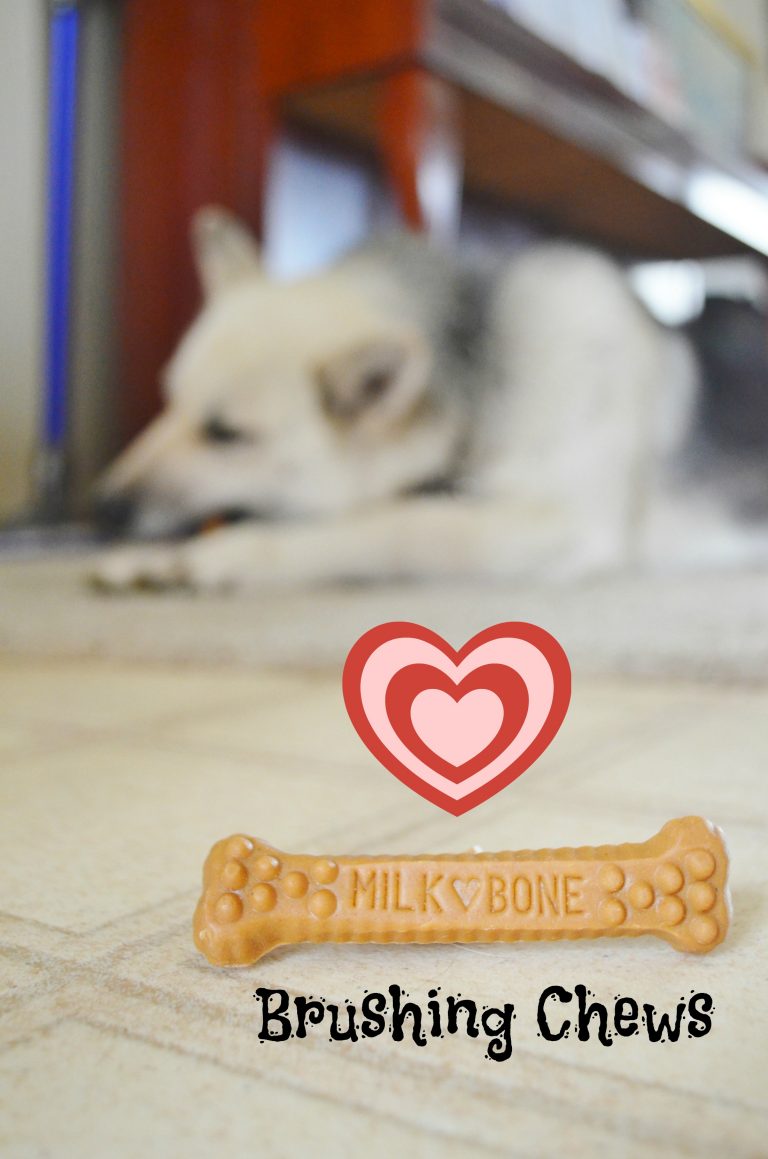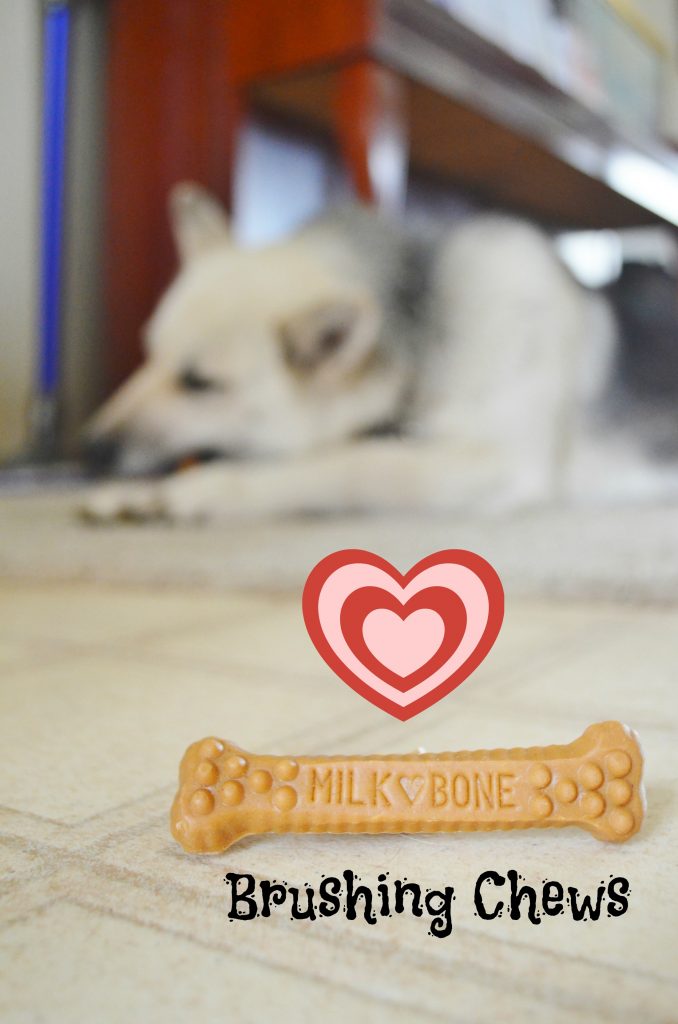 If you were following my blog about a year and half ago you may remember that our family rescued a German Shepherd/Husky mix that we named Jenny. When we adopted her she had no clue what treats were or how to play with toys! It took a while but she finally decided that dog treats weren't such a bad thing after all!
I've been concerned about properly caring for her teeth since I have no idea what kind of care she had (or didn't have!) before us since she was found on the streets so I was really eager to try out the Milk-Bone® Brushing Chews™ for her which are clinically proven to be as effective as brushing your dog's teeth twice per week based on reduction of tartar build up and bad breath.
I can tell you that BOY does her breath stink and if you're a parent of kids like I am you certainly don't have the extra time to brush your dog's teeth! I'm lucky just to get my kids in a good oral care routine let alone my pup!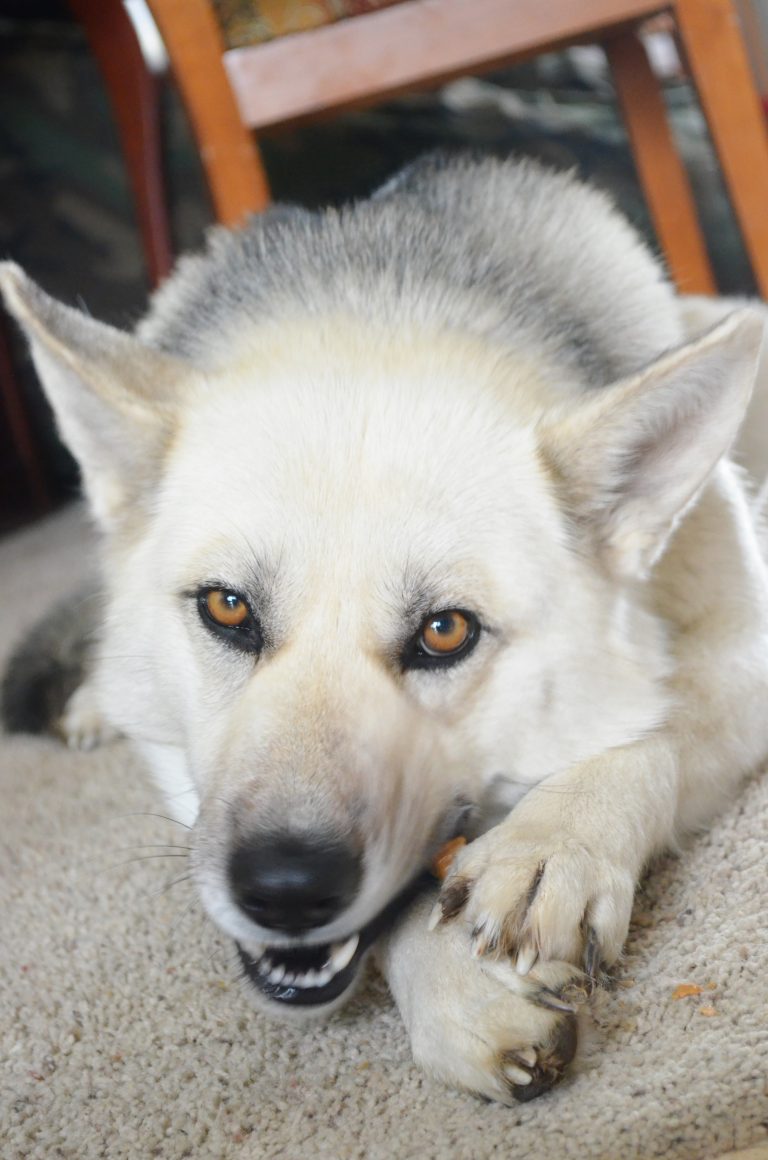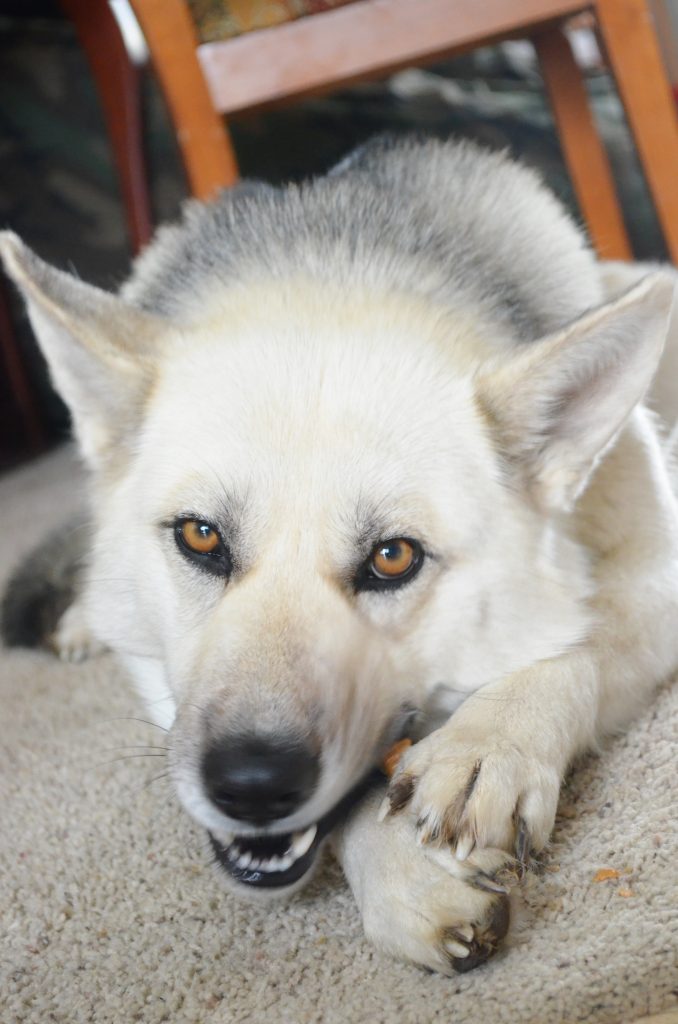 My Jenny girl is fairly picky with her treats and has just recently begun enjoying them – her favorite was rawhides! That is until she tried these Milk-Bone® Brushing Chews™. Now she's a NUT over them….and oddly enough I have to hide the bag because my cat attacks them too! I won't lie – they actually smell really good!!
I absolutely LOVE giving them to her – not only because they make her happy but because I know that they are healthy for her teeth too! I will definitely be looking to buy these for her when her box runs out! I want to keep my dog healthier in the long run and prevent unnecessary dental bills because vets sure aren't cheap!
For some more puppy love you can follow the Milk-Bone brand on Facebook, Twitter, and Instagram!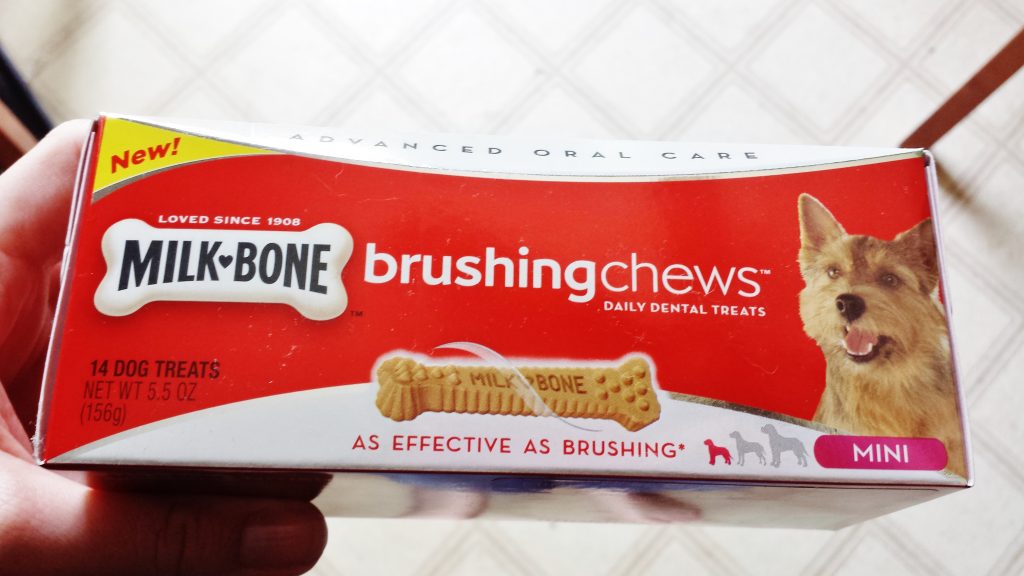 About Milk-Bone® Brushing ChewsTM:
Milk-Bone® Brushing ChewsTM were developed to transform at-home dental care for dogs, so that now your dog to brush his own teeth every day – just like you!
*When fed daily, Milk-Bone® Brushing ChewsTM are clinically proven to be as effective as brushing your dog's teeth twice per week based on the reduction of tartar build-up and bad breath
Milk-Bone® Brushing ChewsTM feature a specially designed 75 degree twist that helps the brushing nubs reach down to the gum line, even cleaning hard-to-reach back teeth
Milk-Bone® Brushing ChewsTM are clinically proven to reduce tartar build-up, as well as freshen your dog's breath, bringing you and your dog closer together
Milk-Bone® Brushing ChewsTM are so effective that they have earned the trusted Veterinary Oral Health Council's (VOHC) Seal of Acceptance, similar to the American Dental Association (ADA) seal seen on human dental products