Tangles – a Great Tool in your Classroom & for Autistim
This post may contain affiliate links, view our disclosure policy for details.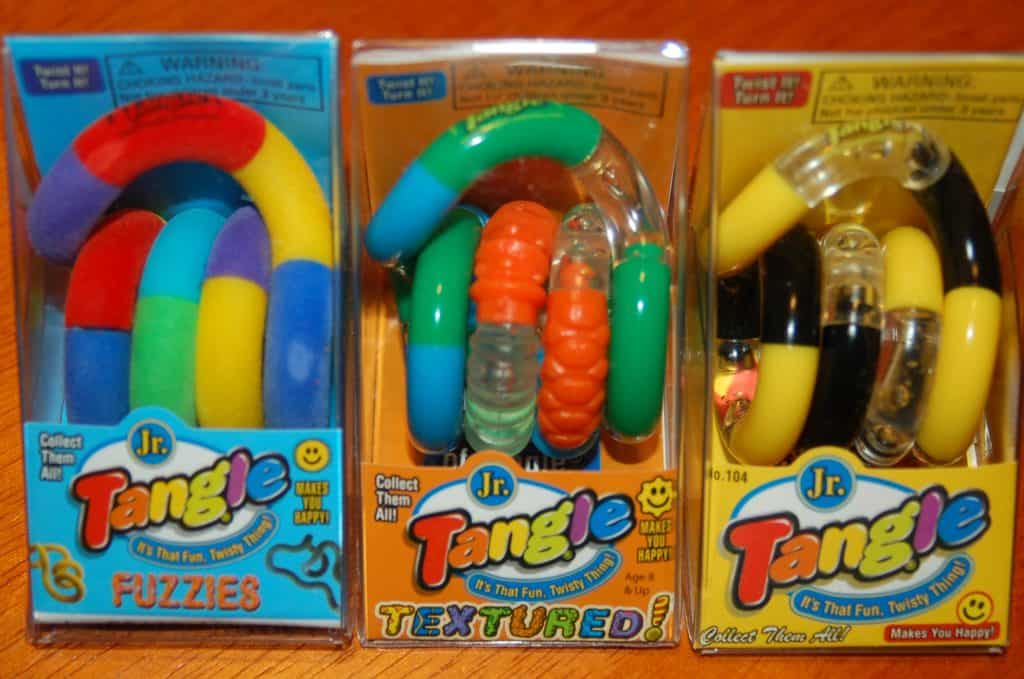 At Toy Fair in NYC I was thrilled to check out Tangle as I'd heard how helpful these little fidget toys are for autistic children but I had never seen any in person until I met Tangle at Toy Fair. These little colorful toys are unique and quite addicting! Once I pick one up I can't seem to put it down. It's one continuous item that you can just twist around. The above products shown are from their Jr. Tangle line. As you can see the one on the left is the "Fuzzies" which is great for kids with texture issues. The middle one is their "Textured" Tangle and you can see there are textures built into the product, and the one on the far right is nice and smooth.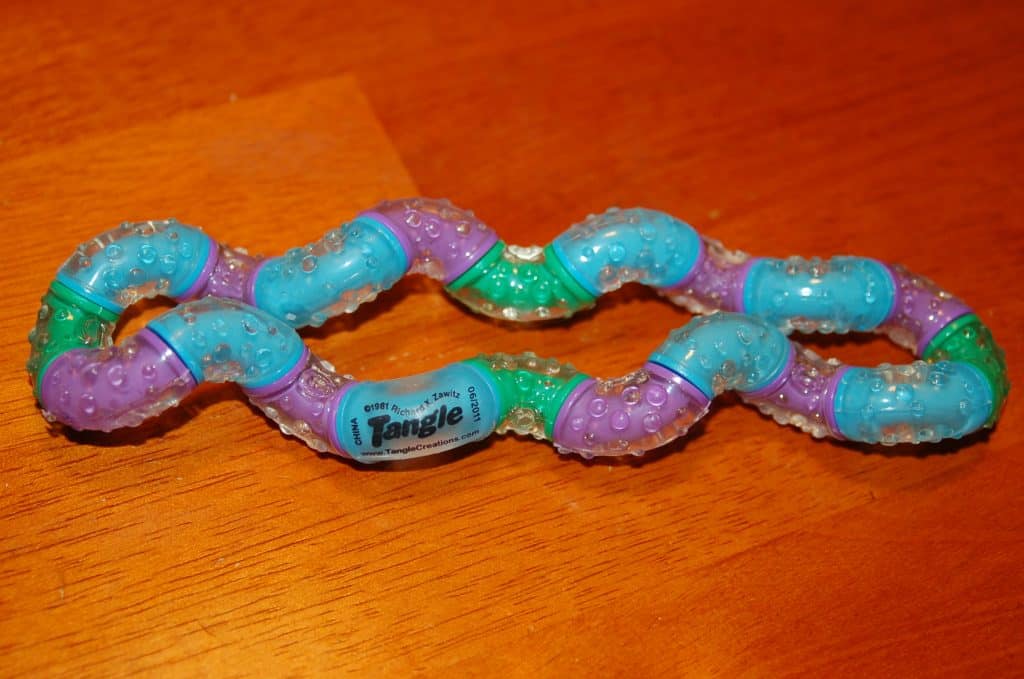 Above you can see the typical Tangle size which is of course bigger than the "Jr.". As soon as I received these Tangle products I passed them over to our friend who not only has an autistic son but she also deals with a lot of sensory-needy and autistic children at their local public school too. Her eyes just lit up when she saw them. These are fabulous to keep in your purse when dealing with autistic children as they tend to be highly attracted to them! In fact she doesn't go anywhere without her "tangle"! Companies can of course use these as a promotional tool but they are fun "brain play" and great stress relief too.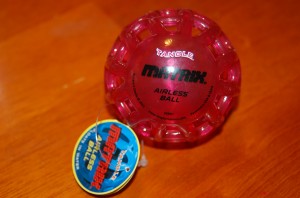 They also sent me this neat Matrix Airless Ball which floats! There are "tangles" for all occasions and reasons….fuzzy ones, smooth ones, bumpy ones, metallic ones, light up ones, etc. If you're looking for a little relaxing fidget toy to keep at your desk or an incentive for a student with autism to stay on task I definitely suggest trying a Tangle. They are affordable and can be bought in bulk from Tangle Toys or individually on Amazon.
Disclosure: I was not compensated for this post. I received the above product to use and form my own opinions. All opinions are my own.