How to Make Fake Gourd Votive Candle Holders – Dollar Tree Fall Craft Tutorial
This post may contain affiliate links, view our disclosure policy for details.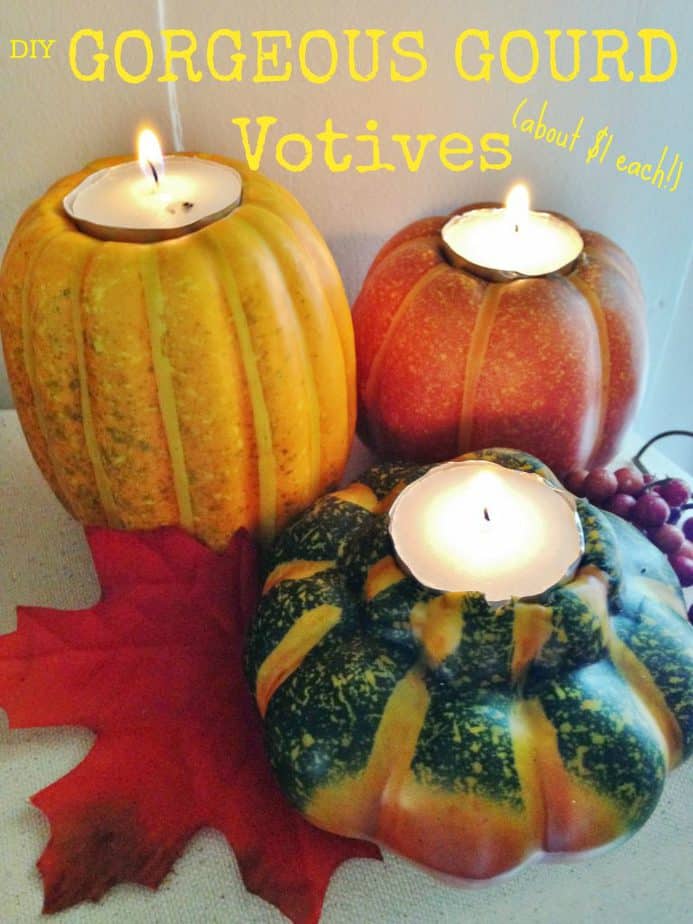 Gourds and fall go hand in hand! Take a look at how simple it is to create your own fall fun when you give these gorgeous gourd votives a try. And best of all these gourd votives cost just a few dollars to make several of and you can keep them for years to come!! Here is how you can craft your own in under just a few minutes!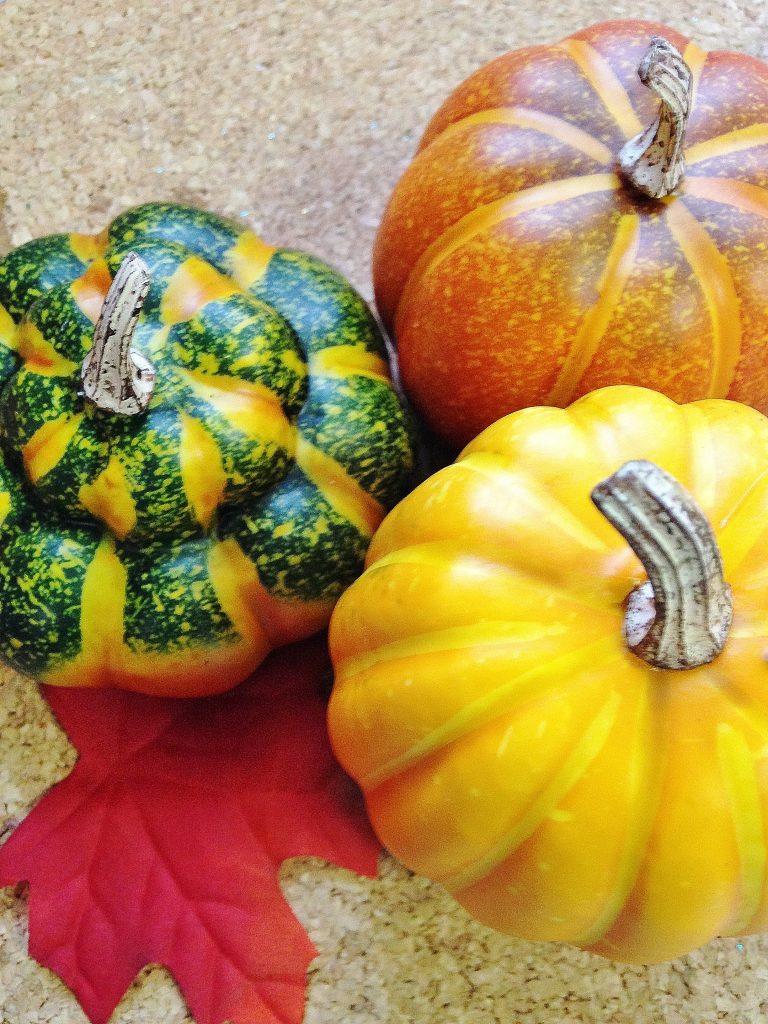 Supplies Needed:
faux fall gourds ($1 or less at Walmart or the Dollar Tree)
votives
knife
If you want you can use real gourds but they are a little harder to create and of course will eventually rot.
 DIRECTIONS:
1. Begin by placing a votive on top of the gourd. Trace around it with a pencil – this will give you an idea of where you will need to cut and the size hole that you will need. Remove the votive.
2. Take a knife and cut out the circle as smoothly as you can. It's just like carving a pumpkin!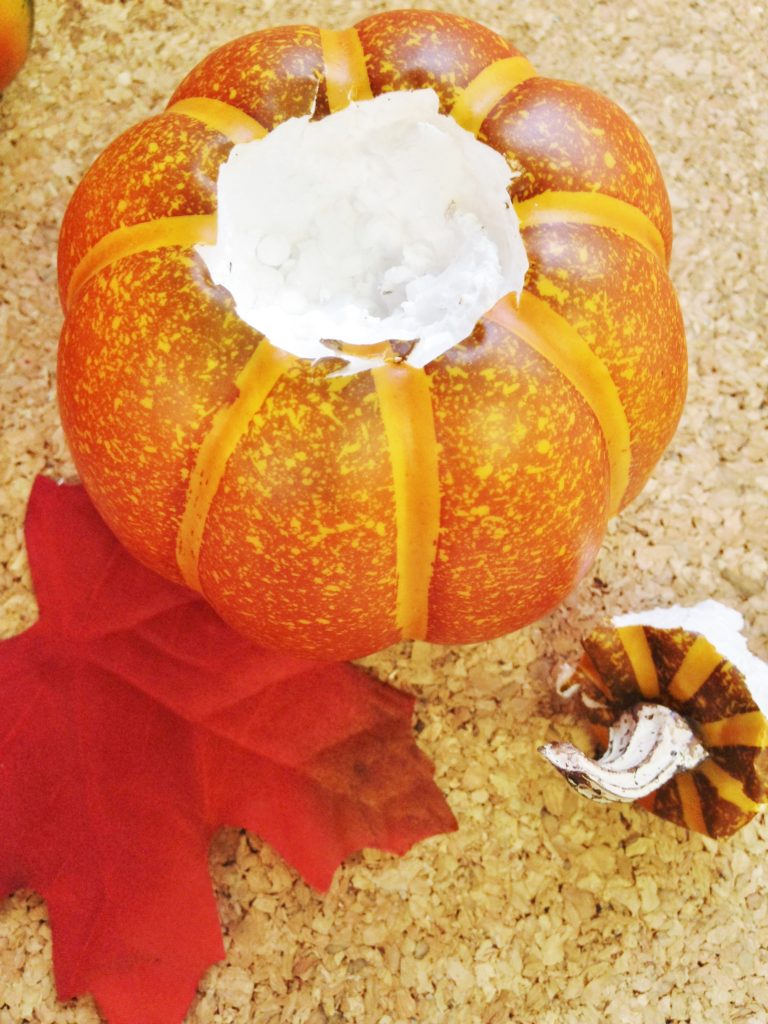 3. Remove the piece you carve out and throw it away – you won't need it again.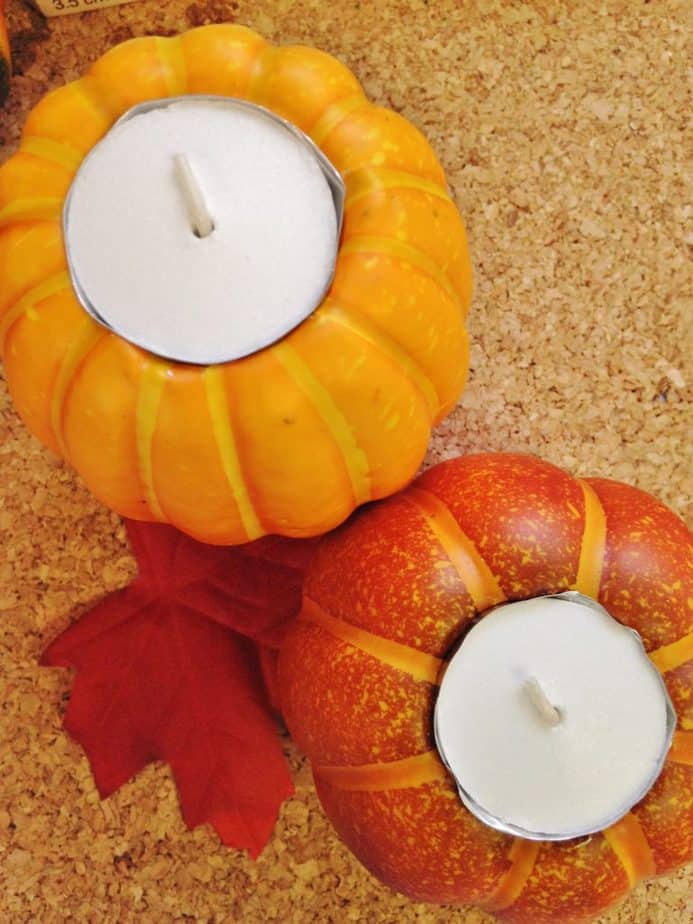 4. Press the votive into the hole that you just created. The foam of the gourd will give a bit allowing you to squeeze the votive snugly into place.
5. Just light up your votives and watch them glow!
 This makes a wonderful fall festive decoration and gift – and you can even use battery operated votives if you want! I personally like crafting a collection of these to display in a group together for a real fall festive appeal!