Chicken Pot Pie Puffs – Family Dinner Recipe in Under 30 Minutes
This post may contain affiliate links, view our disclosure policy for details.
Oh man these Chicken Pot Pie Puffs are AMAZING easy quick dinner recipe idea! With my full time work hours at home, my husband working at school, and all 3 kids on their own school schedules I NEED easy meals! Sometimes I can throw things in the slow cooker but I even forget to do that sometimes! You can make this entire dinner in under 30 minutes!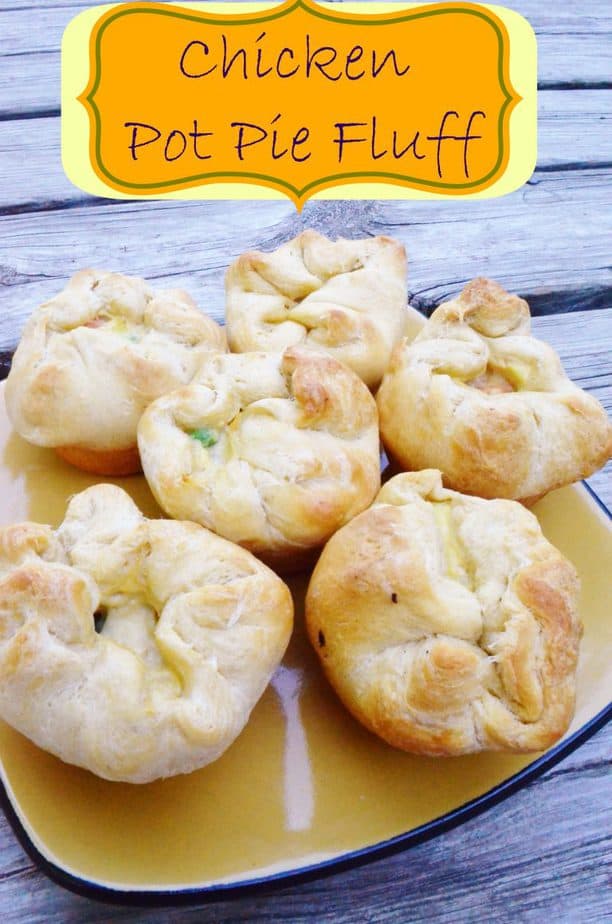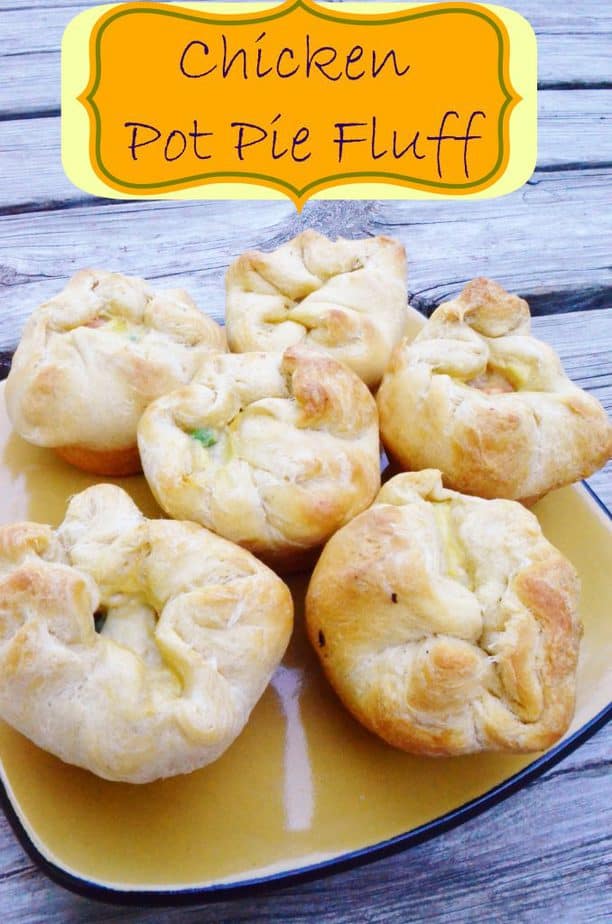 And the BEST part is? It only needs FOUR ingredients to make this amazing quick dinner! That's it! Talk about a cheap dinner idea! PLUS I love that each chicken pot pie puff is for an individual serving. Just pop them out and serve!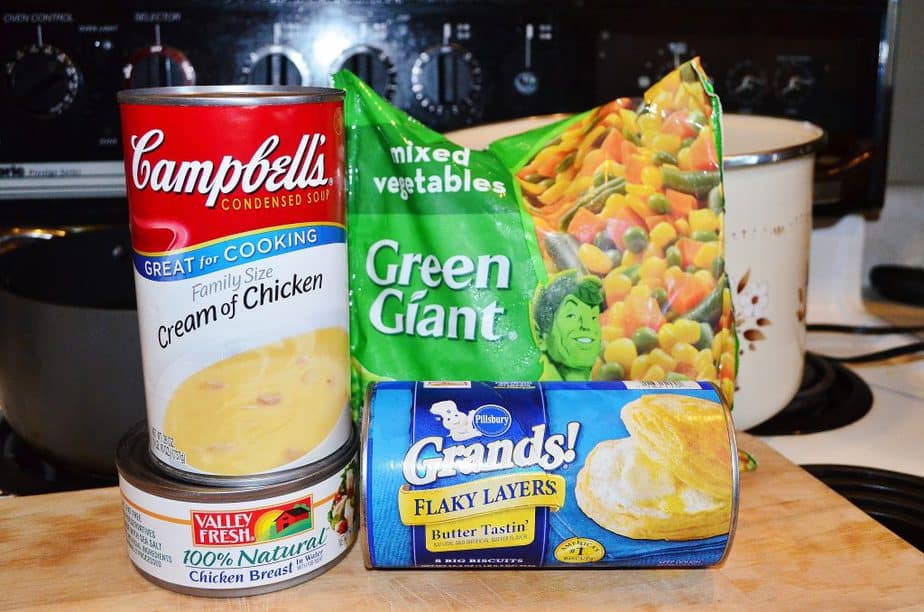 Ingredients needed:
Pillsbury Grands! Biscuits
1 bag of frozen mixed veggies
cream of chicken soup
shredded chicken (canned is quickest!)
How to Make Chicken Pot Pie Puffs:
In a mixing bowl
add your chicken, soup and veggies. Mix and place to the side.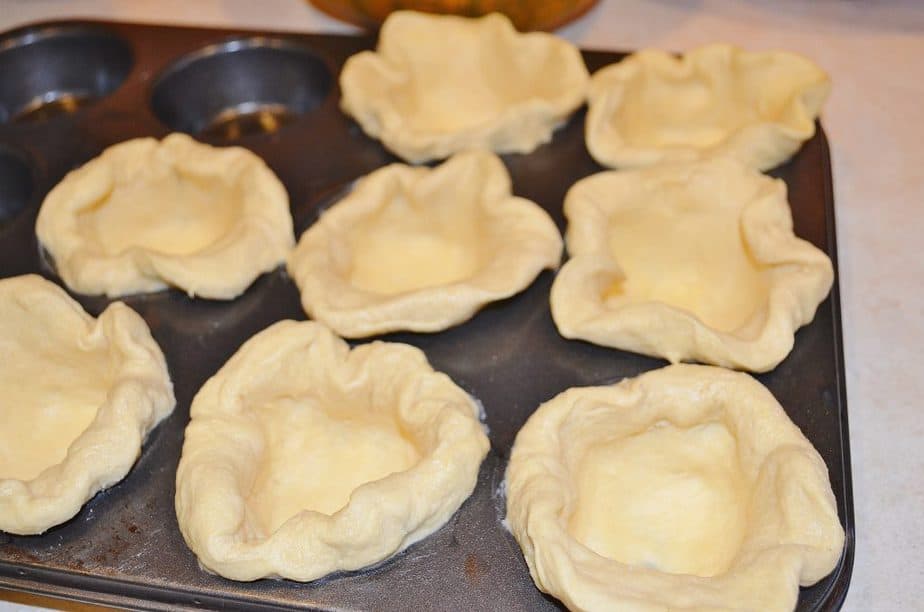 After greasing a muffin pan
take your Pillsbury Grands! Biscuits out of the container, and flatten them into each  muffin "cup" in your pan like you see in the photo above. Leave plenty of extra dough hanging out at the top!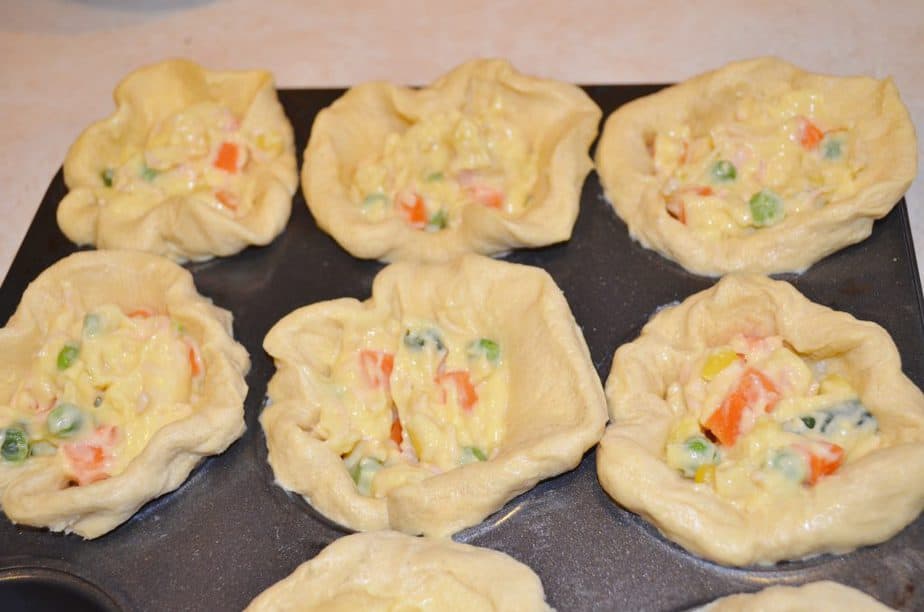 Spoon in your chicken/soup/veggie mix! Pull the extra dough up over the mix and pinch them together gently. Don't worry if some of the dough comes open, you just want it closed enough so the filling isn't spilling out everywhere.
Bake in the oven at 375* for about 20 minutes or until golden brown.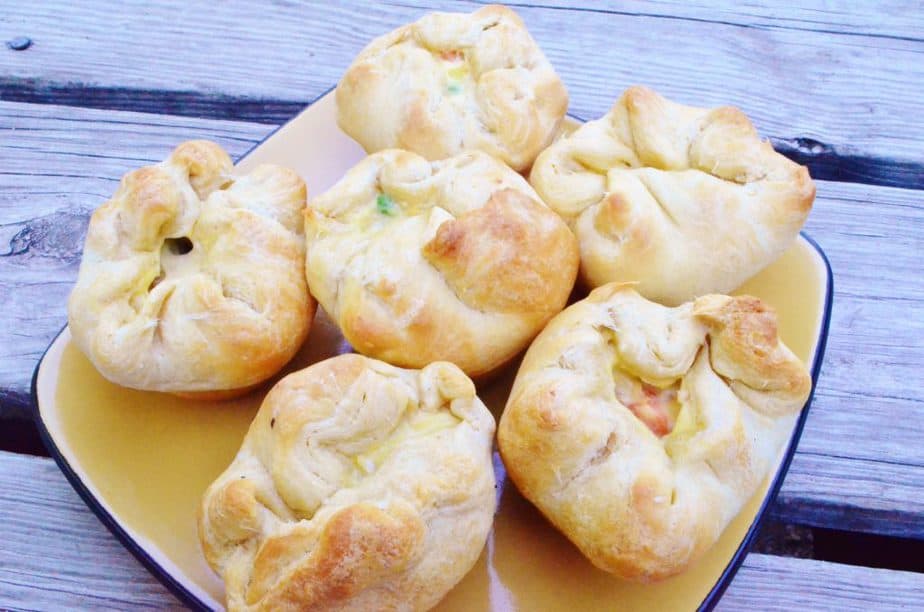 You'll know they're ready to pull out when they start browning like you would expect a biscuit to! Since you started with the meat already cooked you really just need the bread dough to cook.
They are amazingly delicious! And SO incredibly simple to make! Just individual little chicken pot pies that pop right out of your baking pan and onto your plates! The great thing is that my kids can help me make them after school and it gives us another quick dinner idea to add to our list when our schedules are busy.
We can prep it and cook it in under 30 minutes which is awesome when we're hungry for dinner!! In fact you can even pre-mix the filling in the morning and just place the bowl in the fridge until you're ready to put it together.
This is a GREAT idea to just have the ingredients on hand so that you can have them for that last minute dinner prep!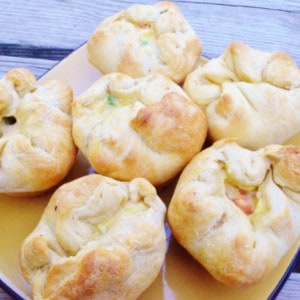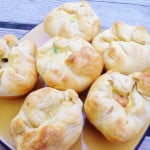 Chicken Pot Pie Puffs
A QUICK Dinner recipe in 30 minutes or LESS!
Ingredients
1

can

Pillsbury Grands! Biscuits

1

bag

frozen mixed vegetables

1

can

cream of chicken soup

1

can

shredded chicken
Instructions
In a bowl mix your cream of chicken soup, shredded chicken, and bag of mixed vegetables. Set aside.

Grease your muffin pan with lard or coconut oil.

Squish one Pillsbury Grands! Biscuit into the muffin pan pressing middle down so extra dough forms on the sides. Do for each muffin area/biscuit.

Spoon in vegetable & chicken mix into middle of biscuit dough.

Pinch excess dough together over the top of the chicken mix .

Bake at 375* for 20 minutes.
Check out some of my other great recipes: