Cinco de Mayo Sombrero Cookies Celebration
This post may contain affiliate links, view our disclosure policy for details.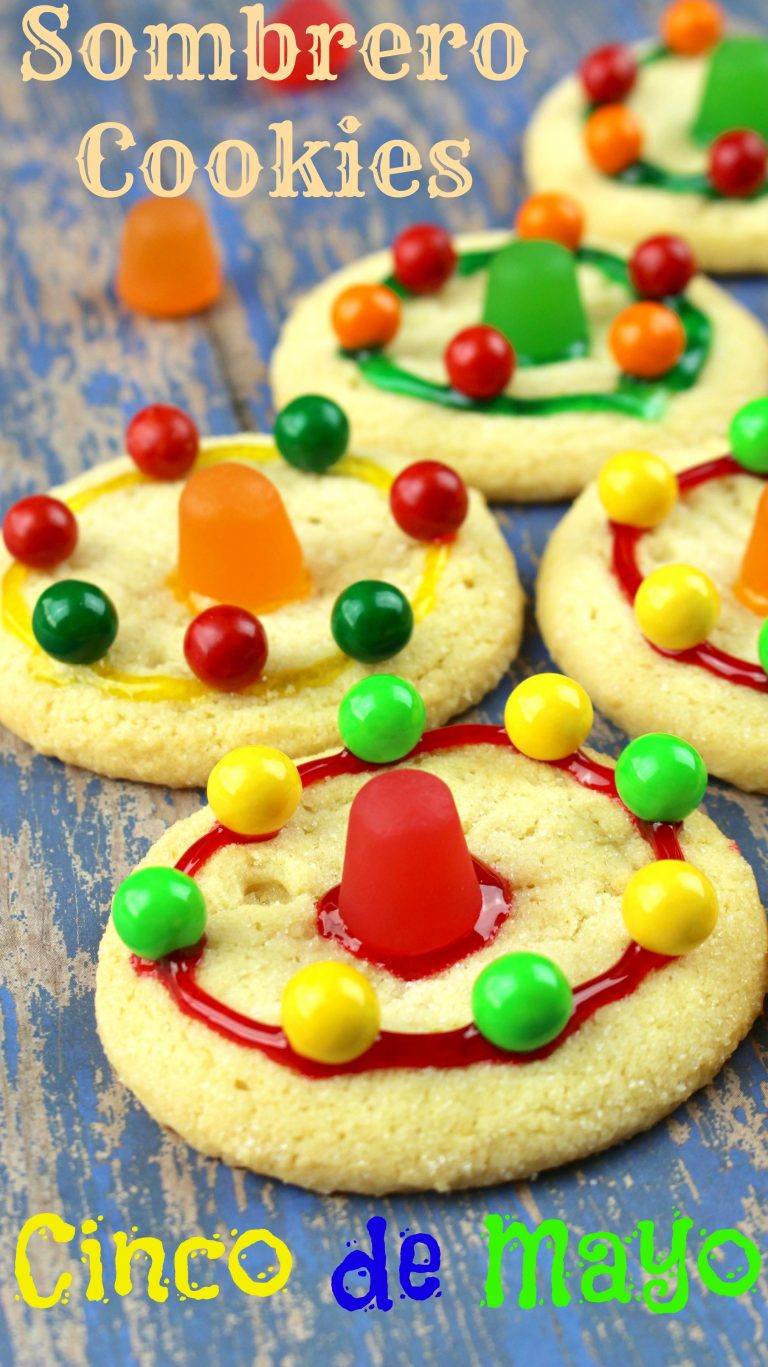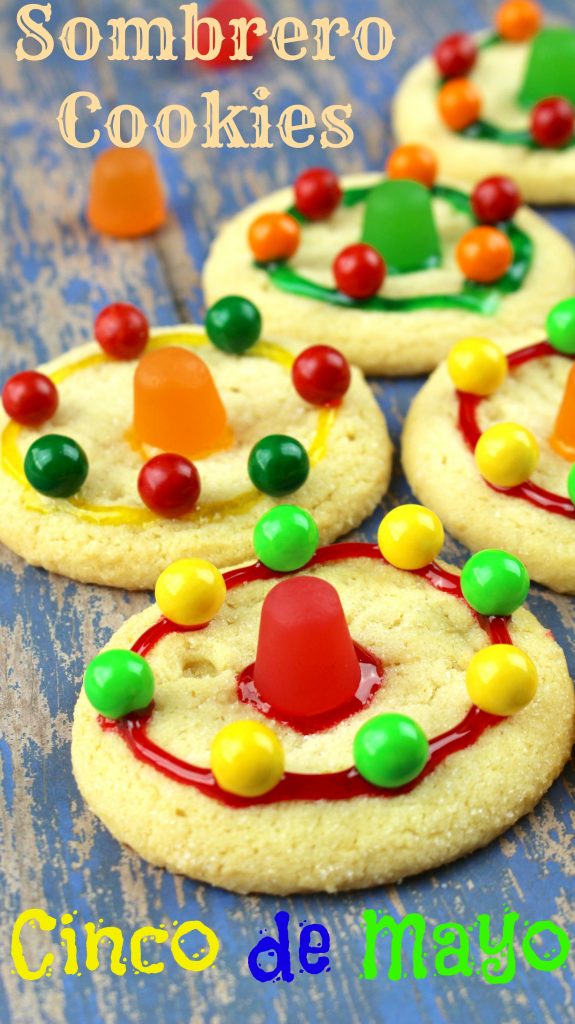 I absolutely LOVED the few visits I've been able to make to Mexico and although I can't afford to take my kids down there I can certainly teach them about the beautiful cultural heritage of the country. I know they'll be celebrating in their Spanish class at school so I wanted to bring some of the fun home too. You can start by reading with them the book(s) Marco's Cinco de Mayo and/or Cinco de Mayo depending on their age. The first thing we review is the flag of Mexico and what the design/colors mean. Then we dive into Mexico's victory at the Battle of Puebla, what it meant for Mexico as a country, and it's significance. Then we dive into some fun cultural crafts and treats! Here's how to make these Cinco de Mayo Sombrero Cookies: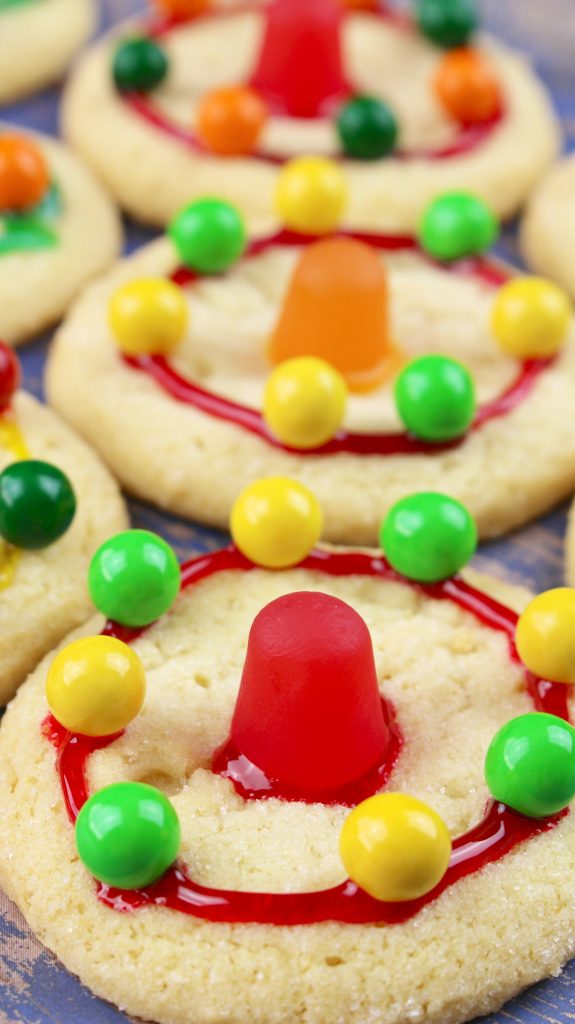 Cinco de Mayo Sombrero Cookies Ingredients:
12 Pillsbury Ready To Bake Sugar Cookies (or can use store bought)
1 theatre box tropical Dots candies
4 oz bag Sixlet candies – primary colors
Cookie icing/gel in red, green and yellow
Cinco de Mayo Sombrero Cookies Directions:
1.  Bake cookies according to package directions.
2.  Cool completely on wire rack.
3.  Line a cookie sheet with wax paper.
4.  Place 12 cooled cookies on the cookie sheet at least 2 inches apart.
5. Pipe your choice of colored icing/gel around the edge of each cookie. (I alternated using red, green and yellow).
6.  Place colored sixlets (about 6 per cookie) on top of the piped icing- leaving spaces between each one.
7.   Pipe a dollop of icing/gel in the middle of each cookie. Place a Dots candy piece on top of the gel. I matched the color of the Dots candy with the color of icing I piped around each cookie.
8.  Let the cookies "dry" for at least 30 minutes.
9.  ENJOY!!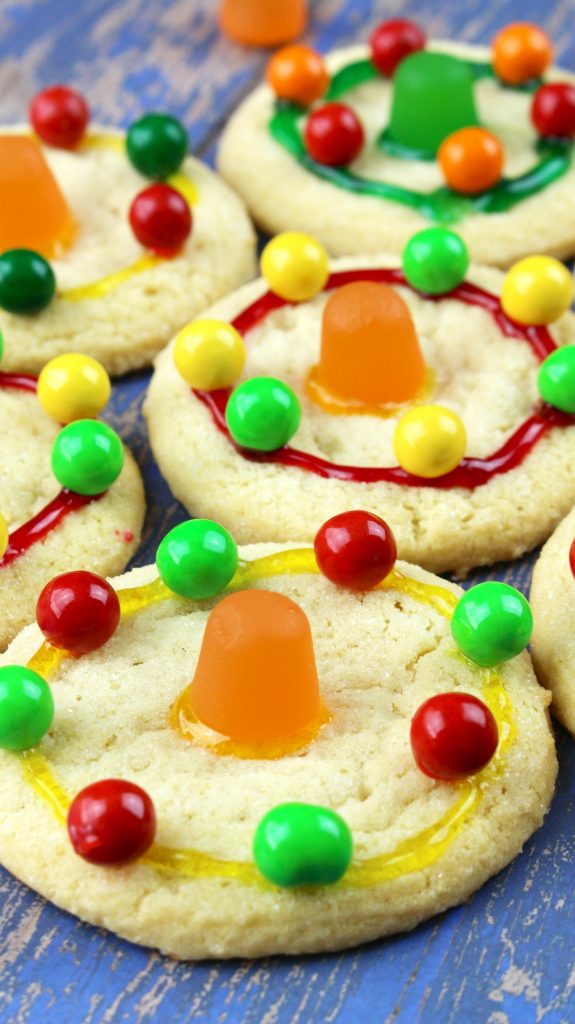 These are really simple to make for a classroom as well since the kids can help decorate them and they aren't complicated! Below are a few other great Cinco de Mayo themed crafts, books, and printables!
Terracotta Sombreros
Egg & Spoon Maracas
FREE Cinco de Mayo Fiesta Printables
Cardboard Donkey Piñata Tutorial
Mexican Flag Toothpicks
Cinco de Mayo Mouse-O! Children's Book