VTech Kidizoom Smartwatch Review
This post may contain affiliate links, view our disclosure policy for details.
Disclosure: The VTech product, gift card, information, and additional gift pack have been provided by VTech.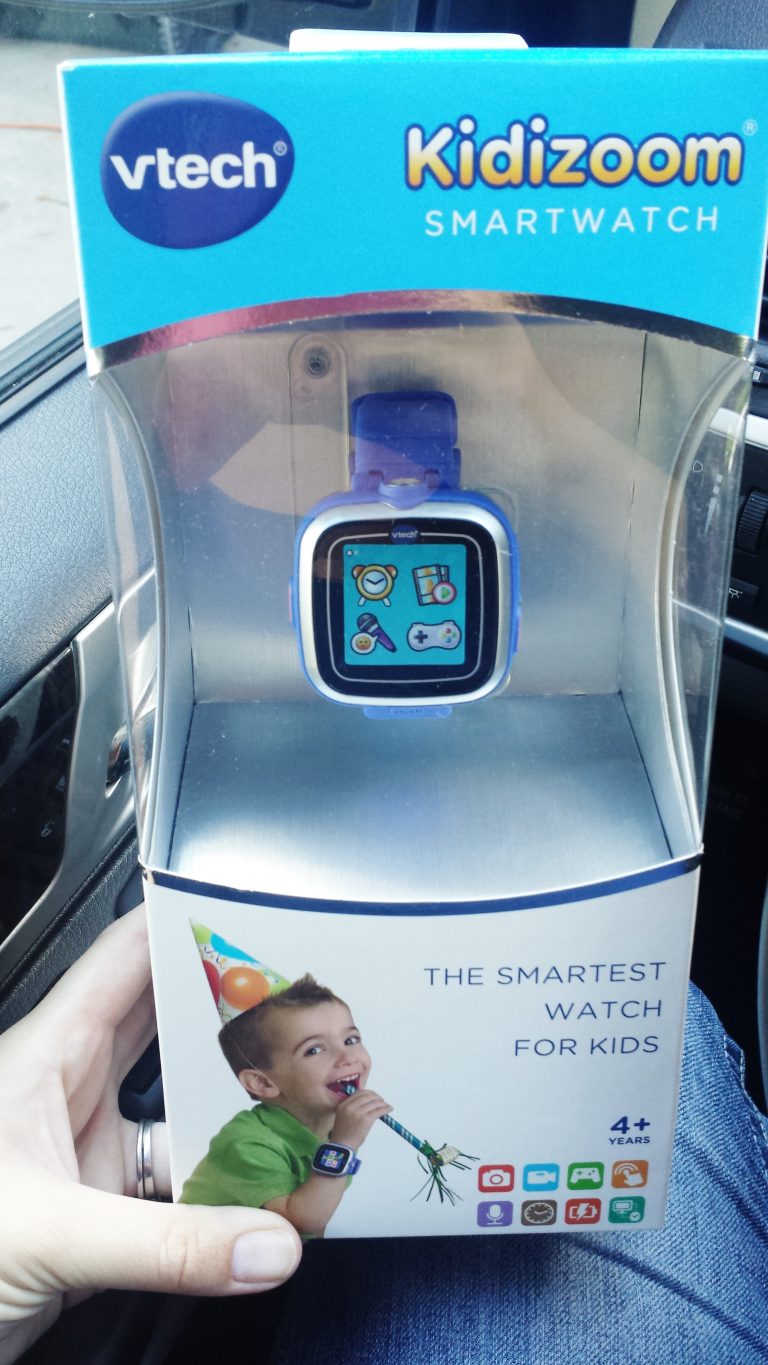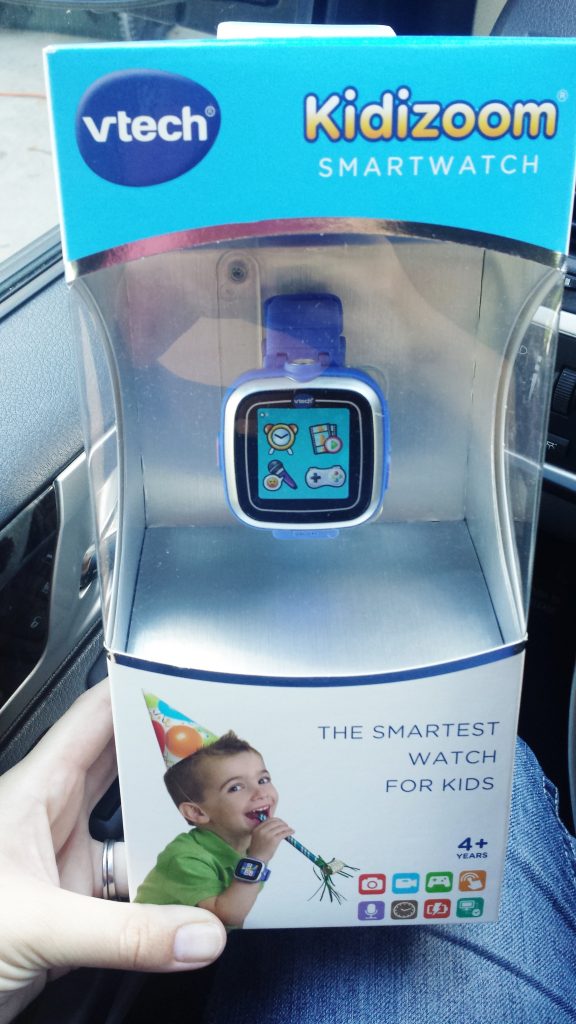 Over the summer our family put on some SERIOUS miles driving around the country and while I've been playing photographer along the way so have my kids! Thanks to VTech's new Kidizoom Smartwatch my youngest son (5 years old) has a serious collection of photos and videos from our travels around the USA this past summer! And now that he's started kindergarten already he's been coming home and looking for all sorts of bugs and nature to take pictures of! When he was a couple years younger we had bought a kiddie camera for him since he liked taking photos so much but it was nothing as nice or as good quality as this Kidizoom Smartwatch! PLUS the touch screen feature (1.4″) doesn't have a delay like some kids touch screens we've used before – it's a pretty immediate response.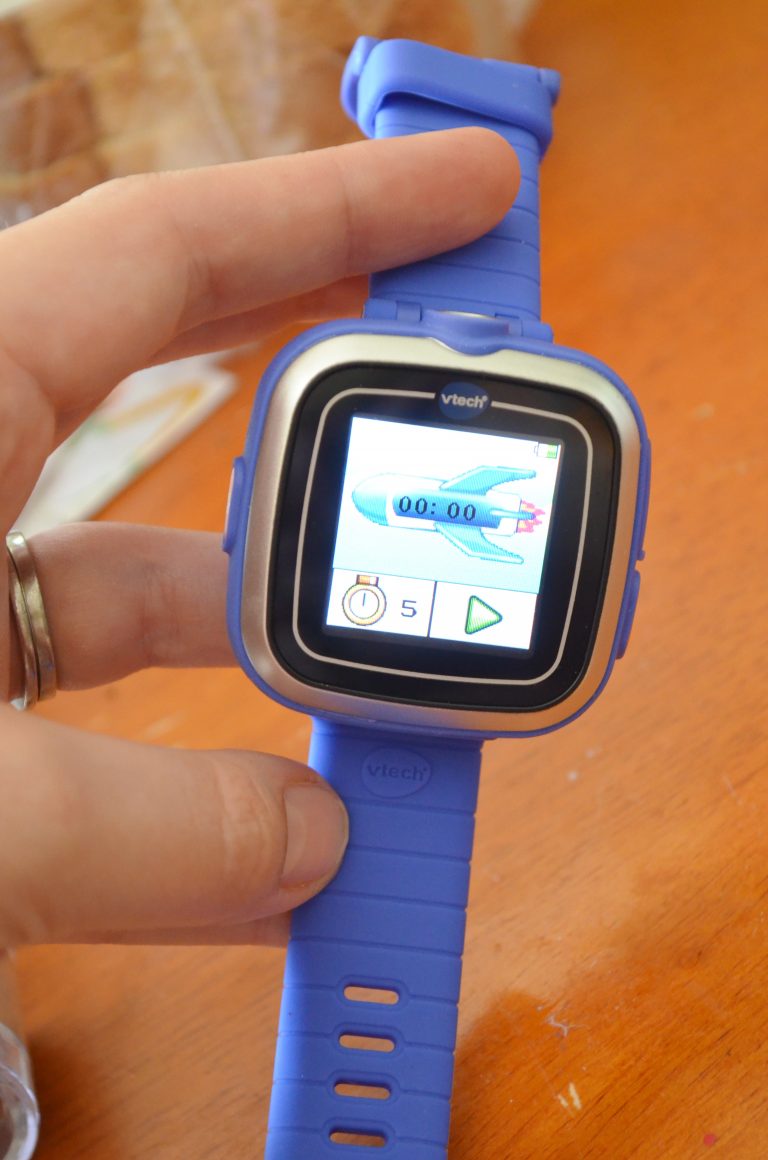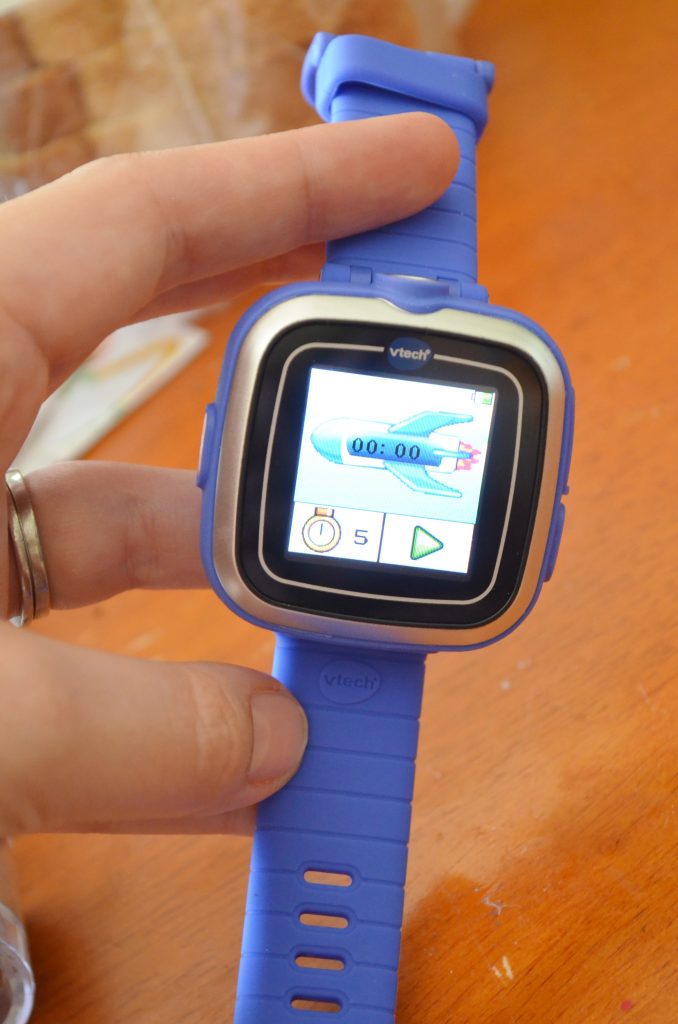 My 5 year old was super excited not only to get his own watch (because he is obsessed with those too!) but also that his nice brand new watch actually took photos and videos. I don't think I've ever met a kid who doesn't like taking photos to be honest! The cool thing about the Kidizoom Smartwatch is that it's so much more than JUST a watch and a camera/video – it features a touch screen which is super easy for younger kids to use and has games on it too!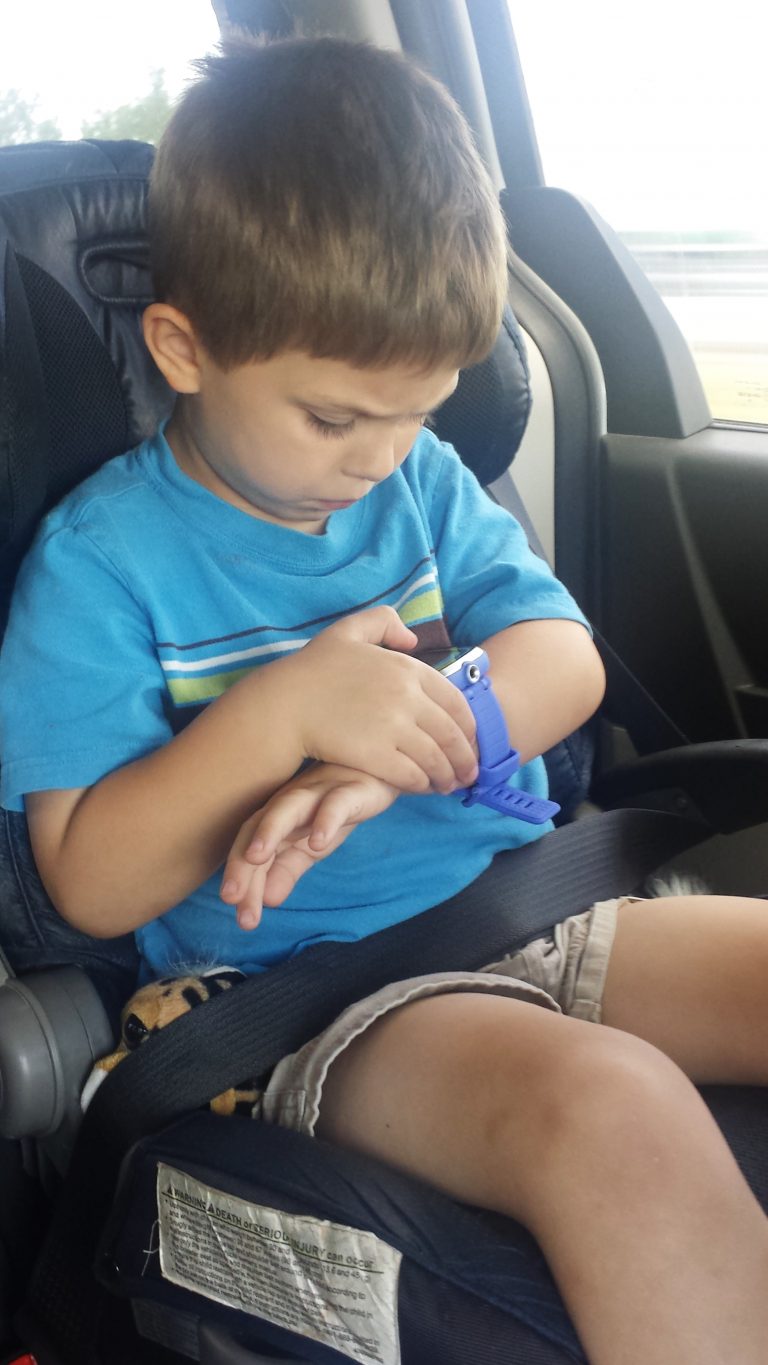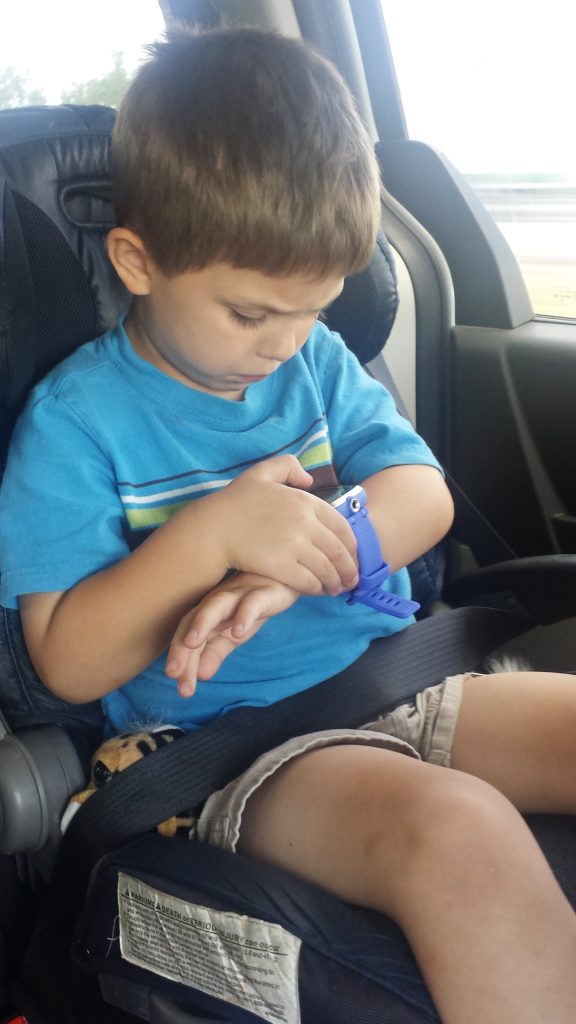 PLUS it's splash proof, which if you have kids you know this is a must! (it is not completely waterproof however and shouldn't be submerged in a tub or pool!) The Smartwatch comes with a micro USB which is how you recharge the watch as well as download games and upload photos/videos. It includes 4 learning games (Super Detective, Rotating Puzzle, Finger Dance, and Time Master) which are easily accessed from the main menu via touchscreen. What I really loved it that as soon we had the watch charged up and ready to go my son was able to use it and figure it out all by himself. In fact by the time that I had the chance to check it out he had to teach me how to use it. The watch can display either digital or analog time which is great as he's learning his numbers and beginning to read clocks. Plus he can change the backgrounds of his clock too. (over 50 designs) (as well as add borders and fun effects onto his photos)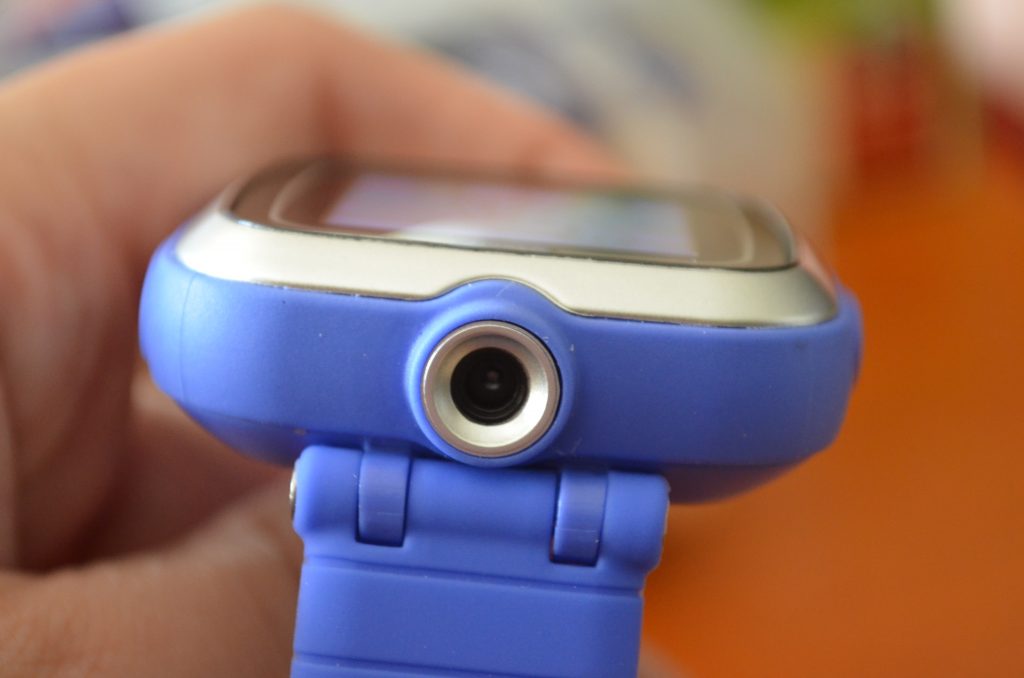 The camera on the watch is actually located on the side at the top of the watch so your child can either wear the watch and point their wrist to take photos or hold the watch in their hands like mine prefers and point it where they want to snap a shot. There's also a fun voice recorder option that they can change their voice on which is really funny too!

 Yet another feature my son has especially been enjoying is the stopwatch – again, VERY kid friendly and they can change the background to all sorts of fun animals and designs! My son has been enjoying counting with his stopwatch as he continues to learn larger numbers and recognize them. Plus he and his older brother have been busy timing themselves racing too!

Although we've given this to our 5 year old (geared for ages 4-7) my oldest son, age 7, has definitely spent a lot of time with this watch as well! He's always begging his younger brother to use it! Although they don't play the games very much this certainly gets a LOT of use for it's camera and video features, as well as it's stopwatch and clock too. Even if you only use it for the camera/video and watch features I think it's totally worth it for your younger kiddos. The watch band is a soft silicone type material so it's not only comfortable it's also very durable. We've had it a month or two with no scratches yet! You can easily attach it to your purse or bag for on-the-go fun without losing it like you might an actual camera toy.
GIVEAWAY
ONE reader will win their own VTech Kidizoom Smartwatch (open to USA only) – this giveaway ends at midnight CST on 8/28/14!! Just fill out the Rafflecopter form below! Winner will be chosen randomly and have 48 hours to respond to winner's e-mail!