Showboat Branson Belle – a MUST SEE Family Attraction @SDCAttractions #ExploreBranson
This post may contain affiliate links, view our disclosure policy for details.
Disclosure: We received media passes to attend this event. All opinions are my own.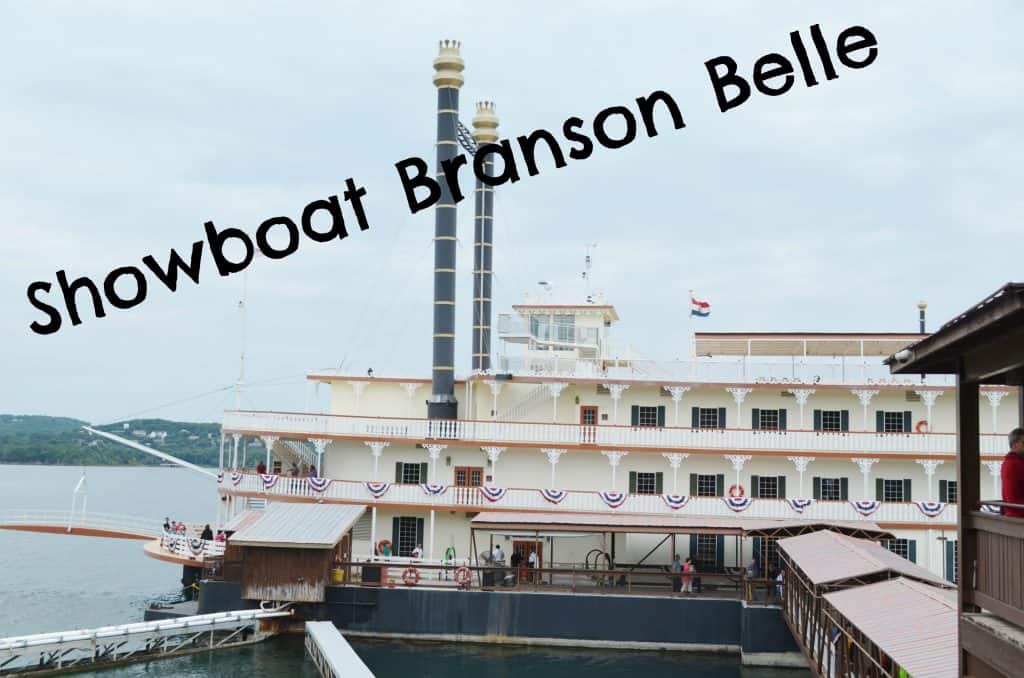 This afternoon we arrived in Branson, MO for our dinner event aboard the Showboat Branson Belle which let me just say is WORTH it for a family outing – yes, even with younger kids! My boys are 7 & 5 and I wasn't quite sure how they would react to our evening but it was pretty epic for them and we would definitely go again! Before heading over to the Showboat, however, we decided to stop at Table Rock State Park for a short nature hike and did some geocaching while we were there. It's a beautiful place to visit and if you're following us on Twitter (@theteacherswife) at all chances are you've spotted a few pictures of us there today!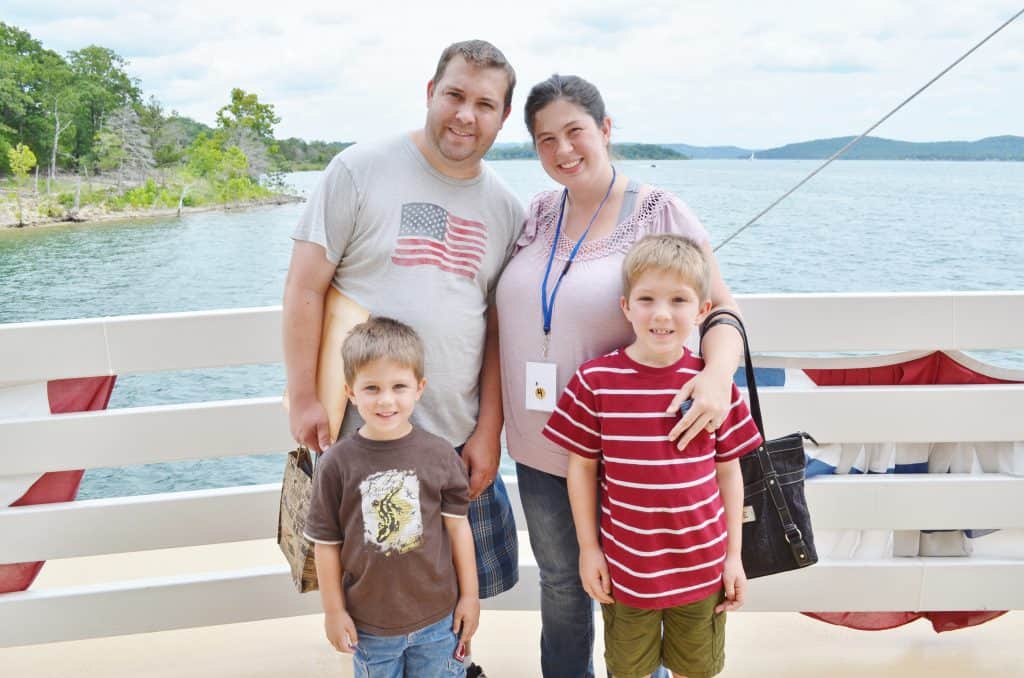 But all my boys could talk about was going on the dinner cruise boat so we hurried over to the landing area to head on board! Here is the 5 of us (yep – I'm 6 months pregnant now with our first little girl!) ready to have a fun evening on the Branson Belle! It was a beautiful boat too and made for a great mini-lesson for the kids about steamboats and other past history!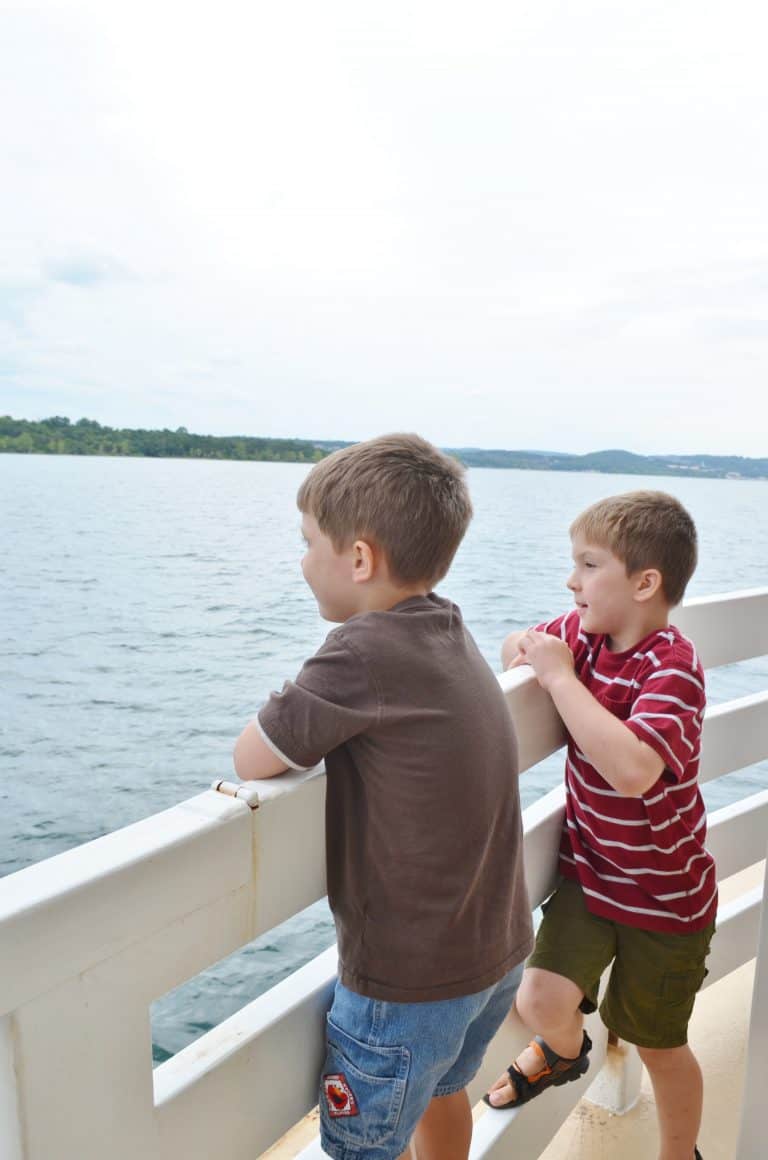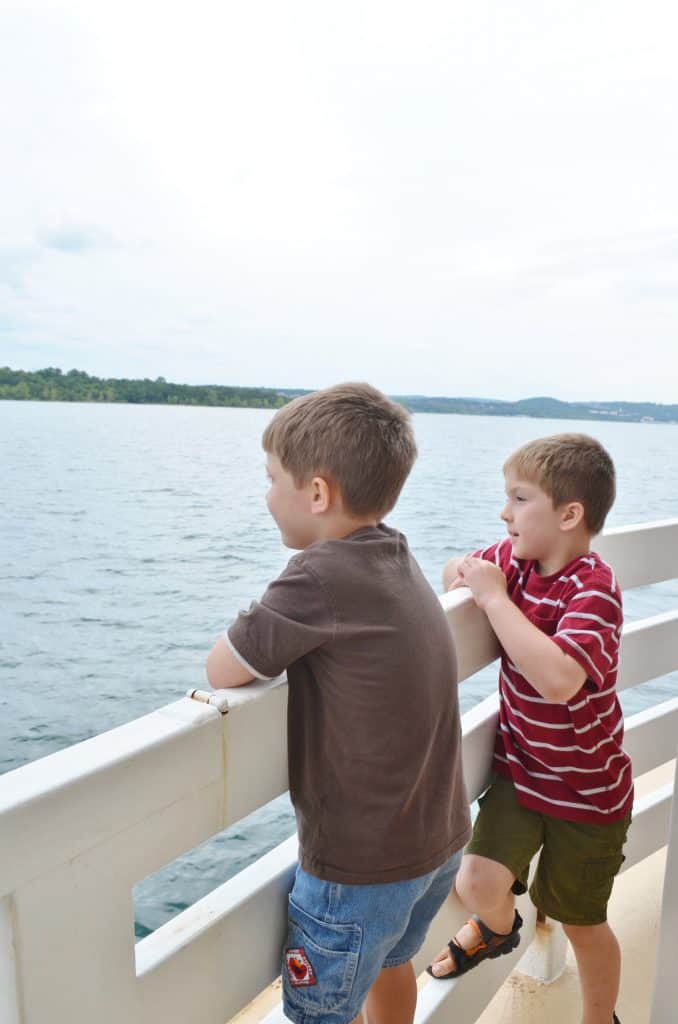 Before we even made it inside the boat my boys were all smiles! The weather was absolutely perfect and although the Showboat Branson Belle can hold up to 700 people there was PLENTY of room to spread out and enjoy – it didn't feel cramped at all. It took us out on Table Rock Lake which is quite large and gets over 250 feet deep in some areas! I was surprised at how deep the lake got!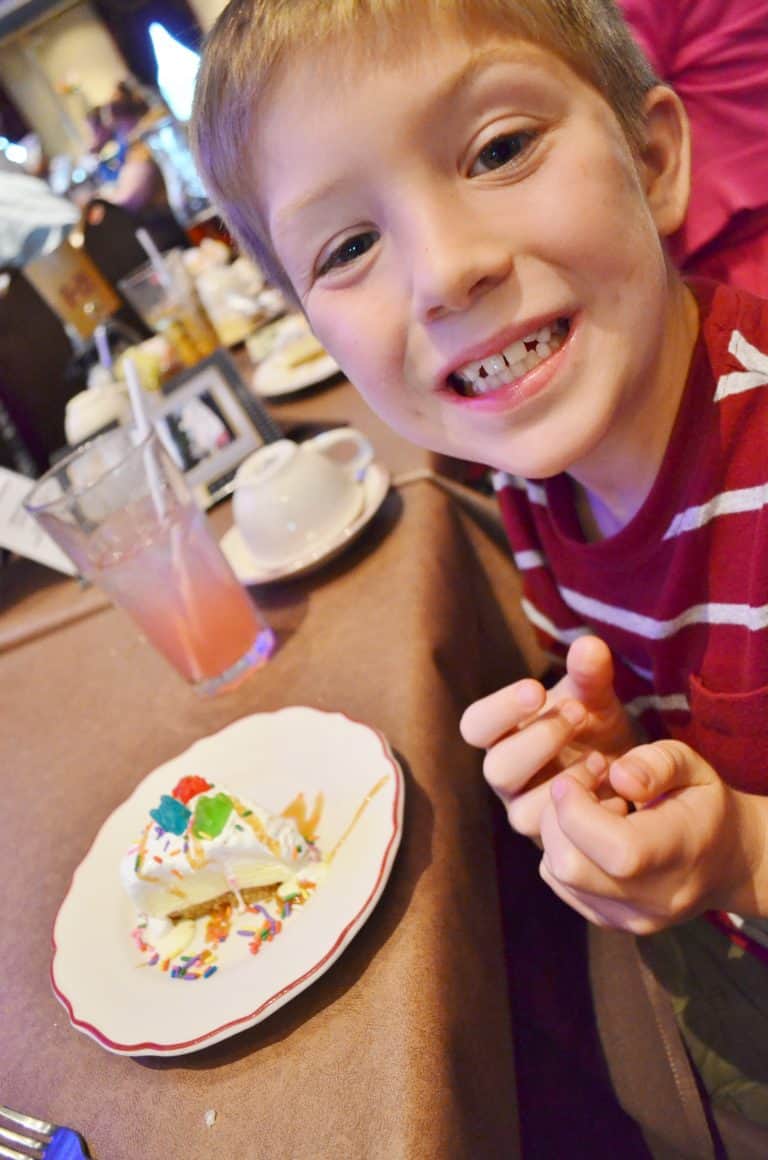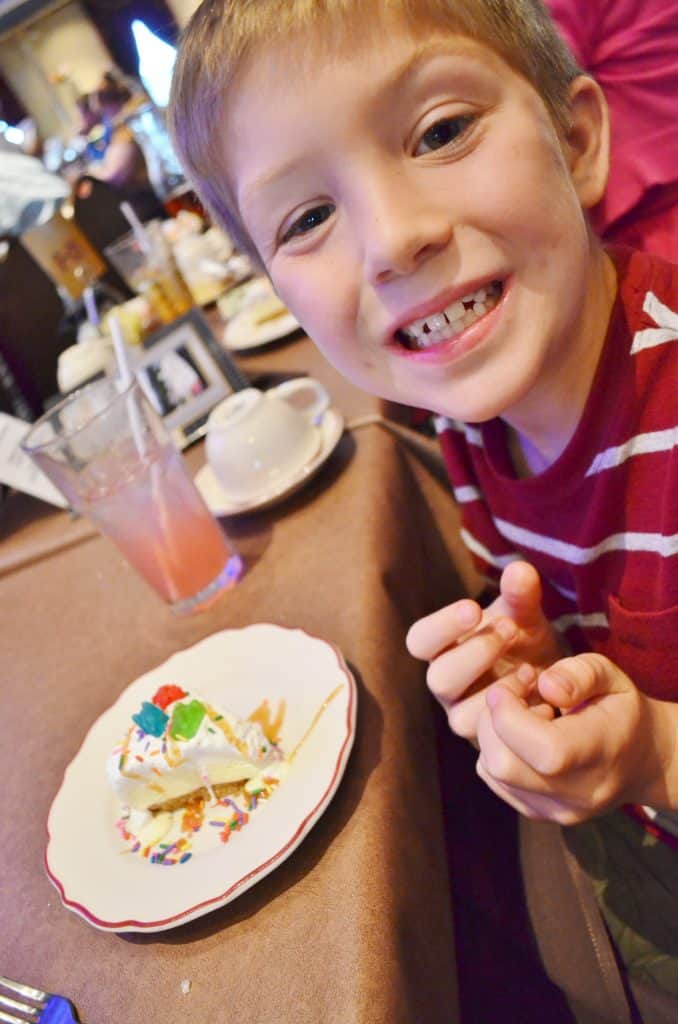 But it wasn't just a "boat ride" for our family – the Showboat Branson Belle is a full evening of entertainment complete with a 3 course meal. In fact I was not only really impressed with how quickly they moved everyone's meals out but I was VERY impressed with how attentive they were to kids! The servers immediately came over and offered us several dinner options for the kids as well as brought them a more "kid-friendly" dessert – complete with gummi bears! Although my kids are pretty good about eating what there is offered the kid-friendly options were fantastic to ensure even picky eaters had something to eat on their plates! There were drinks on the table, an additional selection of included drinks, and plenty of options from soda to tea, lemonade, coffee, etc.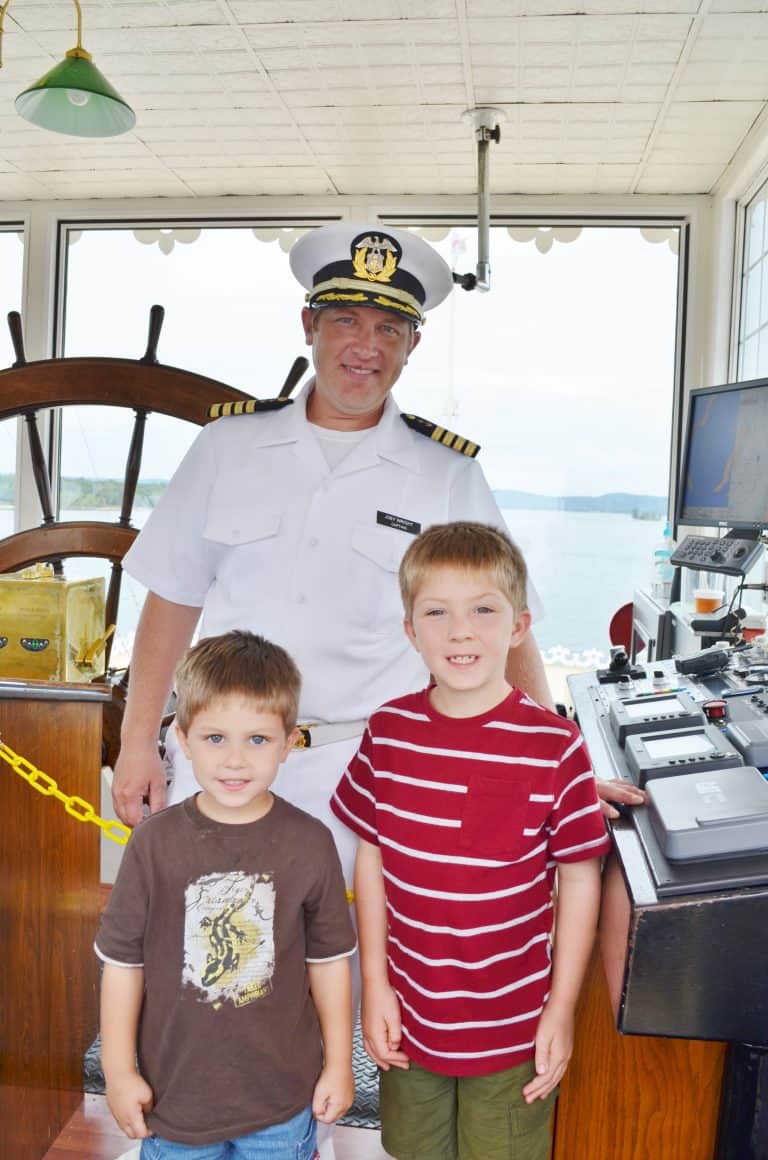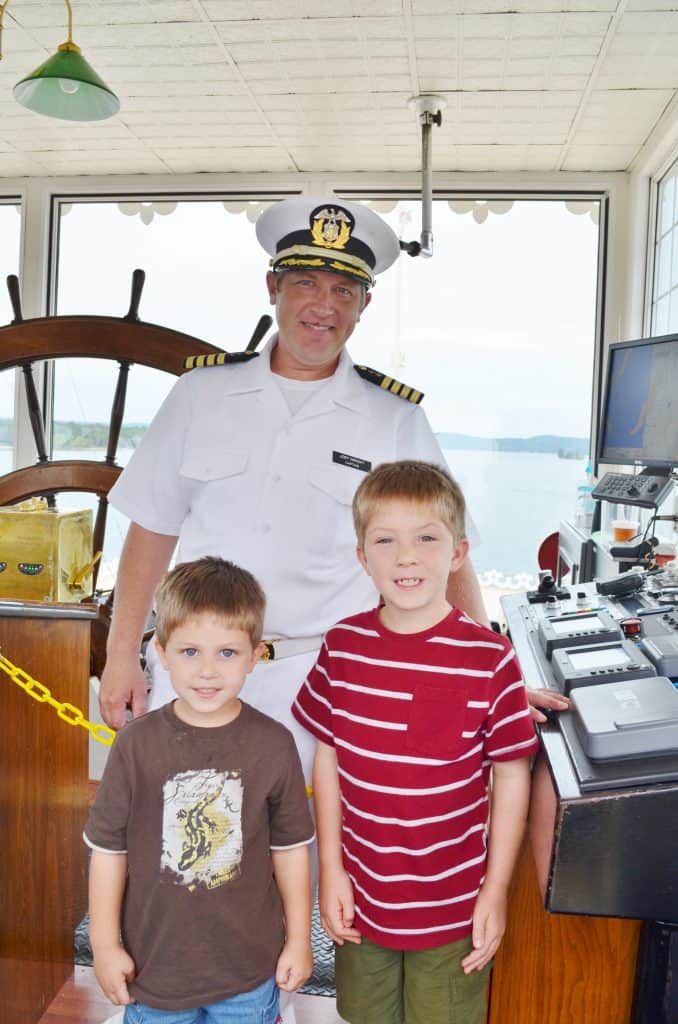 After our meal before some of the entertainment on the showboat we had the opportunity to walk around outside on the decks and enjoy the beautiful scenery on the lake. There were FOUR different floors we could explore (which definitely didn't seem like enough time!) and they even opened up the captain's area for people to walk inside and ask questions of the crew!! The 650 pound wheel (YES I said 650 pounds!!) was originally from an old boat that used to travel up the Mississippi River. The crew was really nice and the kids were thrilled to get a peek inside the captain's cabin!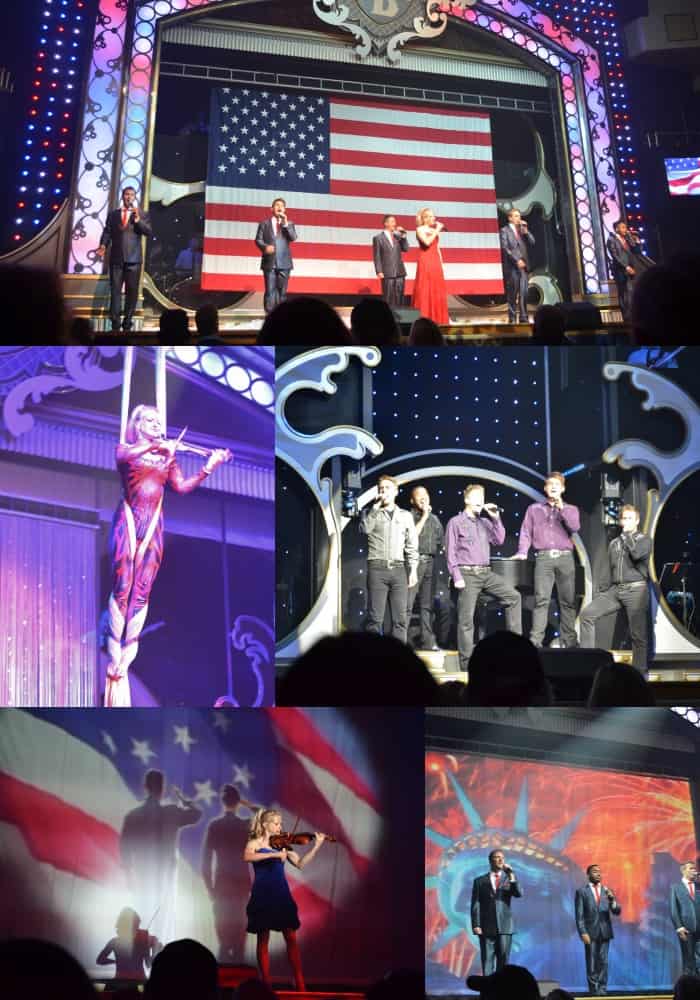 Our entertainment for the evening was TOP NOTCH and even both of my boys had wide eyes and smiles on their faces. I personally was looking forward to Janice Martin, the world's only aerial violinist (who was of course phenomenal) while my kids were excited to see magician and comedian Christopher James (who was family friendly and pretty good himself!). There was also a fantastic band and men's vocal group who were both incredibly talented! I REALLY loved that by the end of all of the entertainment they tied in to thank our troops and show Branson's patriotic side in a big way. They even shot streamers out in the audience which of course all the kids went nuts over!

The ship itself was nicely and simply decorated and honestly I could have spent a few hours just enjoying the outer decks! Although we spent most of our time indoors the entertainment was definitely worth it! It would have cost our family of 4 just under $150 to go (roughly $50/adult and $25/kid), and although I can't always say this about everywhere we visit, it would have definitely been worth the evening to pay for! BOTH of my kids had a BLAST both exploring the boat, enjoying dinner, and thoroughly enraptured by the entertainment (which let's face it, you can't always say that when you take kids somewhere!). The Showboat Branson Belle certainly did a fantastic job at reaching from kids to elderly in their entertainment which isn't an easy feat – it was certainly very family friendly.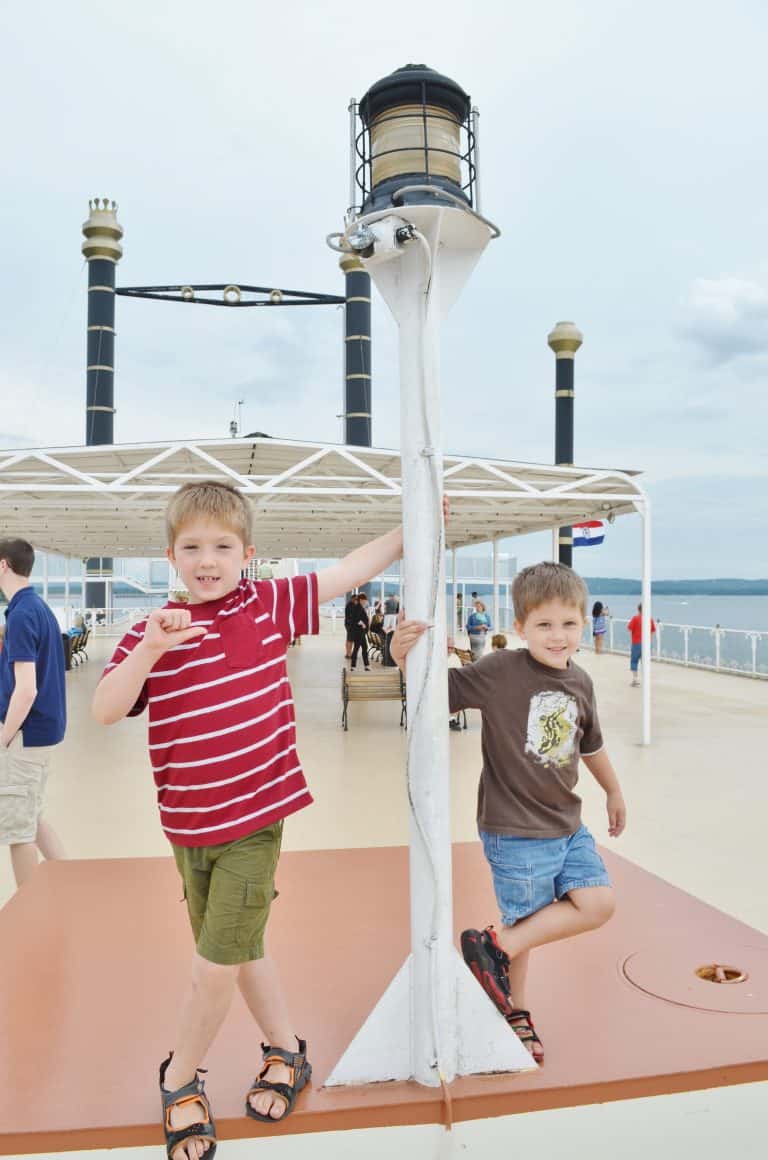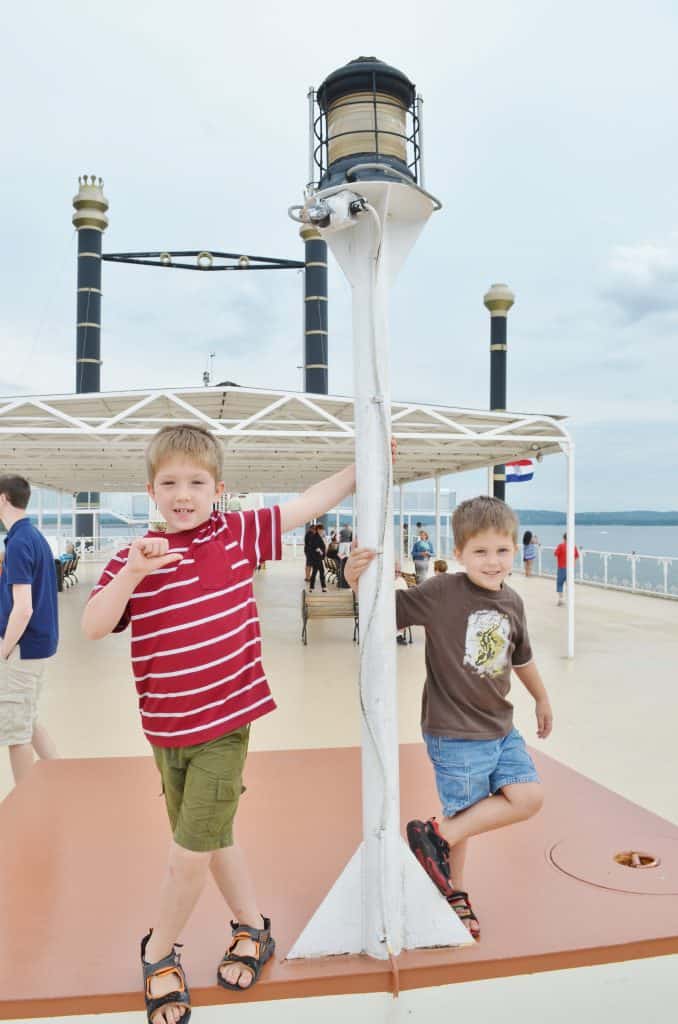 The Showboat Branson Belle is a MUST VISIT attraction if you find yourself visiting the Branson area – whether you have kids, are single, are elderly, married, or whatever your spot in life is! It's extremely entertaining, we had plenty to eat and drink, and spent several hours just having a fantastic time. Traveling around the lake in a boat is of course a huge plus for this "dinner show" type of entertainment and certainly made for a beautiful family evening out. If we come back to the Branson area we will definitely be making plans to visit the Showboat Belle again!