Settling in to Being Back to School – Trip to CiCi's Pizza
This post may contain affiliate links, view our disclosure policy for details.
I received a gift card in exchange for this post. All opinions are my own. 
If you ask my kids anywhere in the world that they want to eat dinner – chances are my oldest son will tell you CiCi's Pizza! He absolutely LOVES the endless pizza buffet, noodle pizza, and of course – dessert pizza! This week I'm sure most of you are trying to find anyway possible to stay cool and CiCi's Pizza wants to give everyone a break from the summer heat and a chance to cool down with its"CiCi's Drink Up Summer" promotion!  CiCi's is giving fans the chance to win VIP vacations, grab instant-win prizes and get lucky with an Instagram contest. Guests can visit their local CiCi's for details on how to win one of four all-inclusive VIP vacations, one-day passes to SeaWorld or Busch Gardens or $25 in CiCi's gift cards. The contest runs through Sept. 1 so make sure you enter.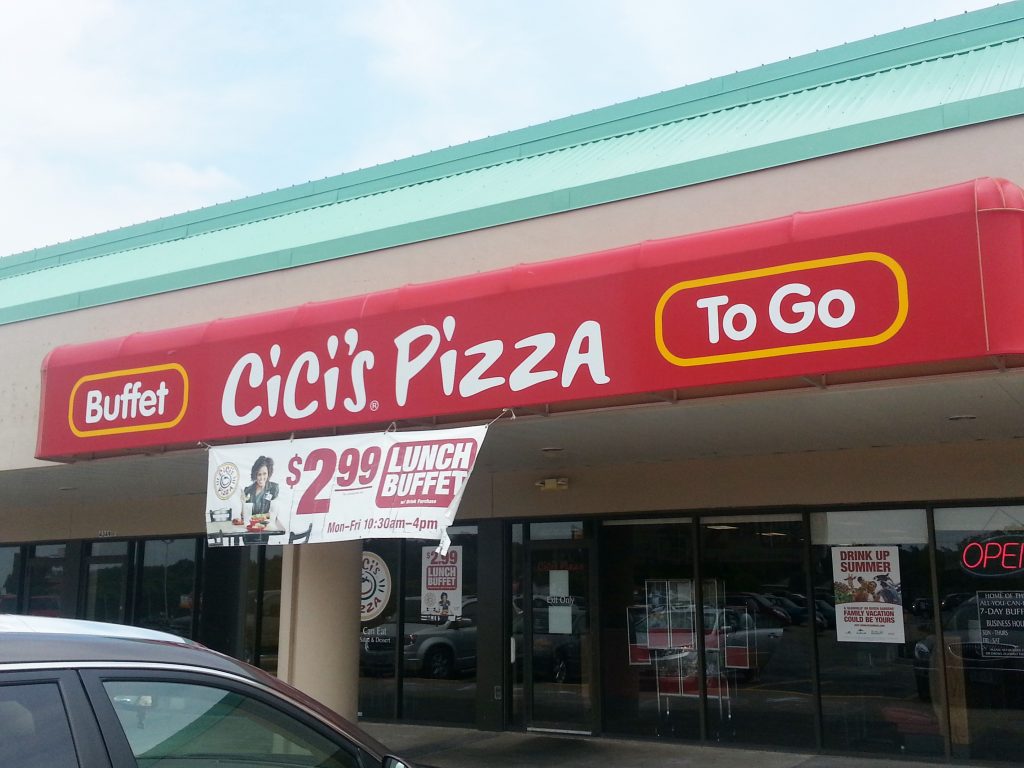 Our local CiCi's had a special $2.99 lunch buffet advertised which is a steal! Not to mention that inside the store they were incredibly friendly and the buffet was full and spotless the entire time we visited. I was pretty impressed – it looked absolutely pristine which is tough to do with a buffet! We are very familiar with the CiCi's pizzas and what they have to offer (after all I worked there in high school!) but if you've never been here's a little tip….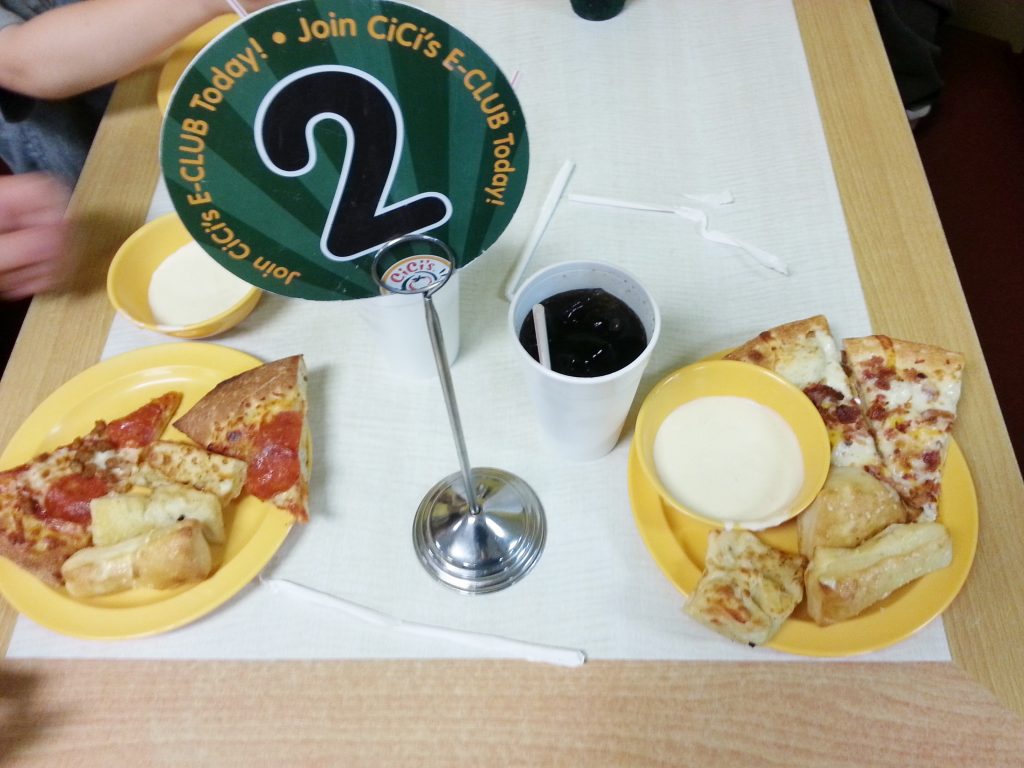 If you're looking for a pizza that's not on the buffet – just ask!! They'll give you a number and place an order for your special pizza and bring it right to your table for you! Every time I visit CiCi's I ALWAYS ask for their deep dish pizza. I don't care what's on it – it's just my favorite type of pizza!! You can see here we got the #2 and about 10-15 minutes later the CiCi's employee brought out a fresh hot deep dish pizza to our table! Meanwhile my kids pigged out on their favorite pizzas – cheese pizza and noodle pizza!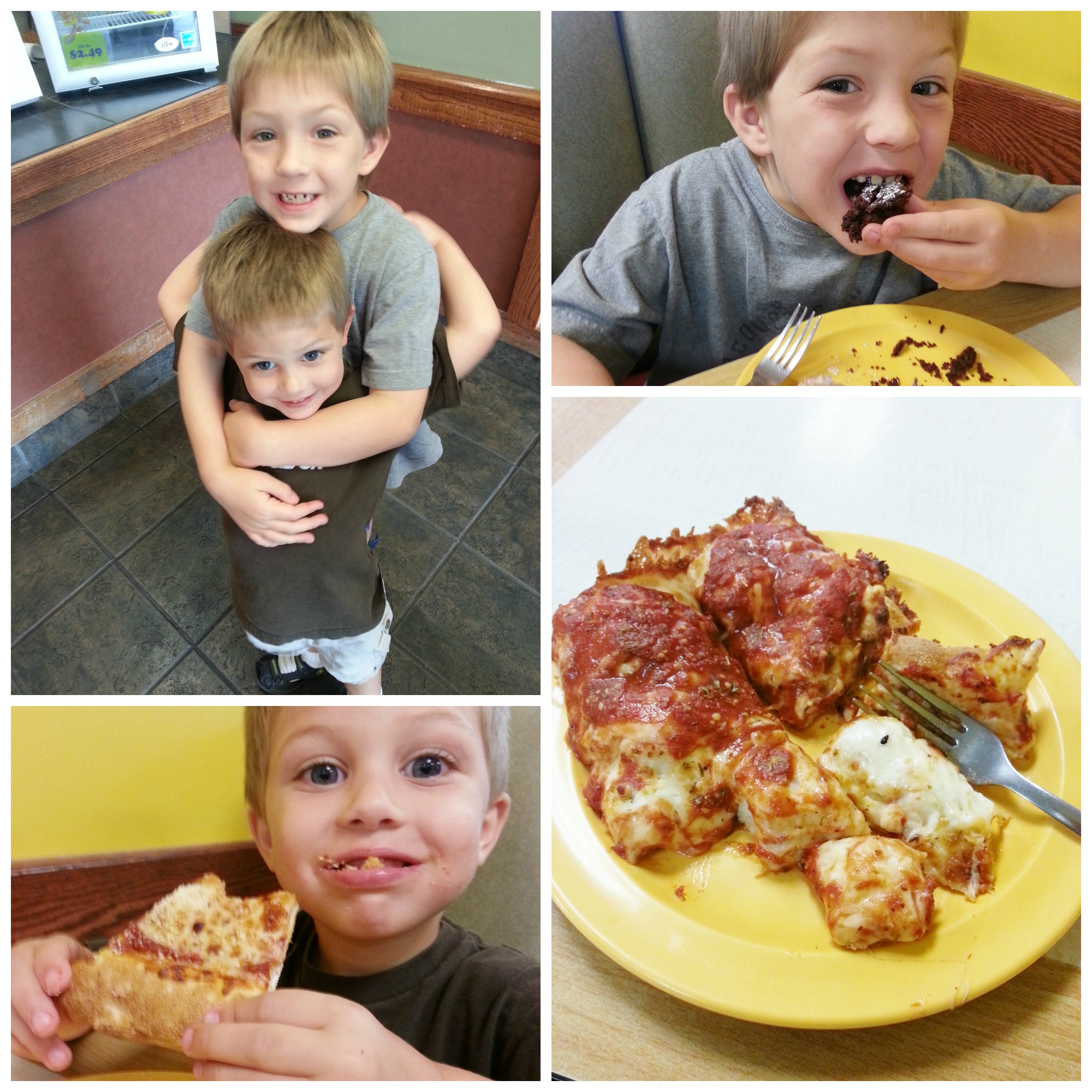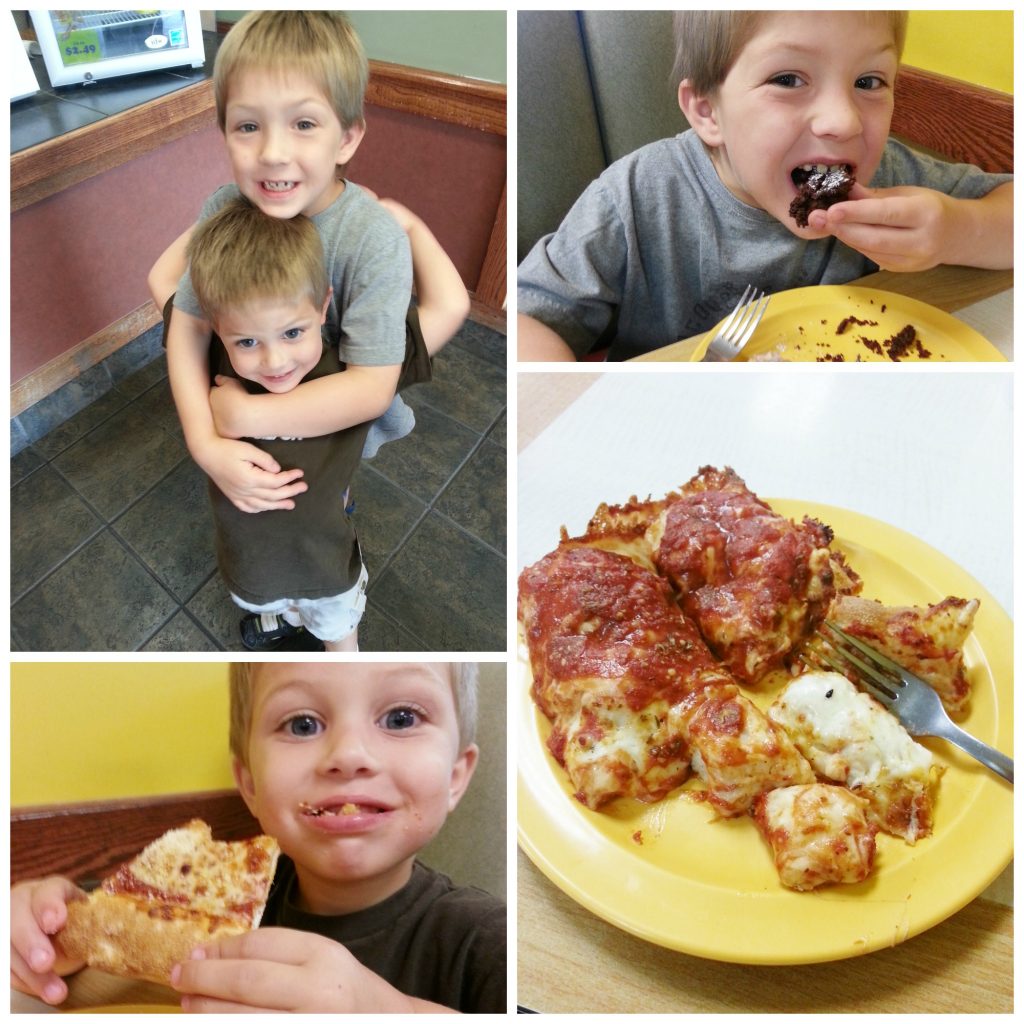 In fact the boys were SO excited that we were going to CiCi's they hugged each other and were incredibly well behaved during dinner! I think they were just too busy stuffing their faces with pizza – what do you think? CiCi's is a great place to go in large groups too since it's buffet style and every CiCi's that I've ever been in has plenty of room in it! Besides the pizza my favorite is the cheesy bread! But they don't have just pizza – there's also a salad bar, pasta bar, dessert bar, and ours even had extra red sauce and alfredo sauce out! YUM! I love dipping sauces! So make sure you check out their contest and get your entries in soon!