Budget Friendly Spring or Fall Butterfly Door Wreath Home Decor
This post may contain affiliate links, view our disclosure policy for details.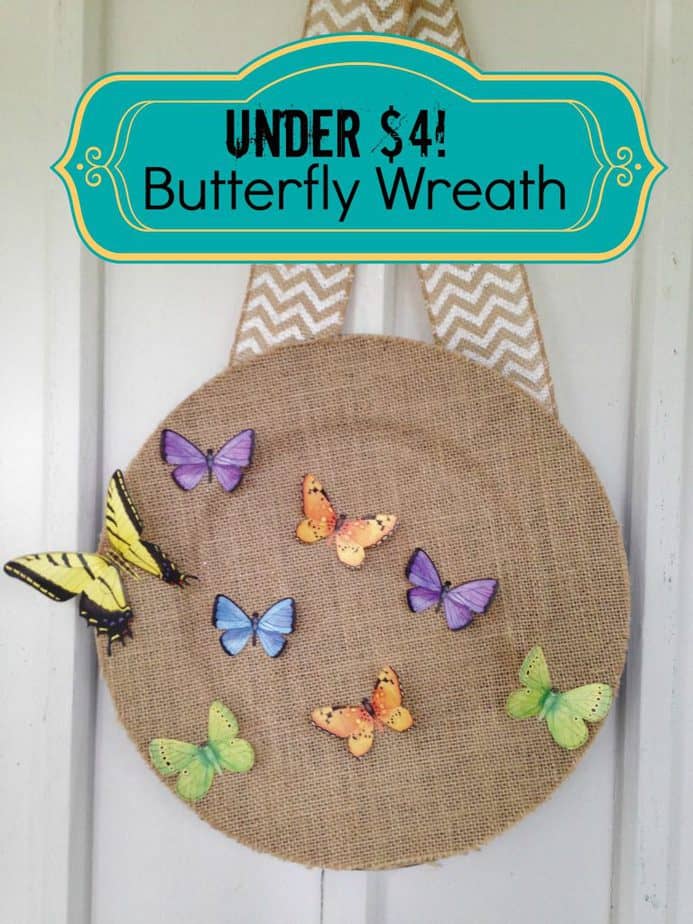 When I think of butterflies I initially think of spring, but we see a LOT more butterflies in the fall here in Iowa so this beautiful budget friendly butterfly wreath is the perfect project to create with your kids or give as a gift to make someone smile! You can really use this to decorate all year long as it adds tons of whimsy to any space! Take a look below at how we used some simple dollar store decals to create this budget friendly butterfly wreath for UNDER $4! It's so easy!
Supplies Needed: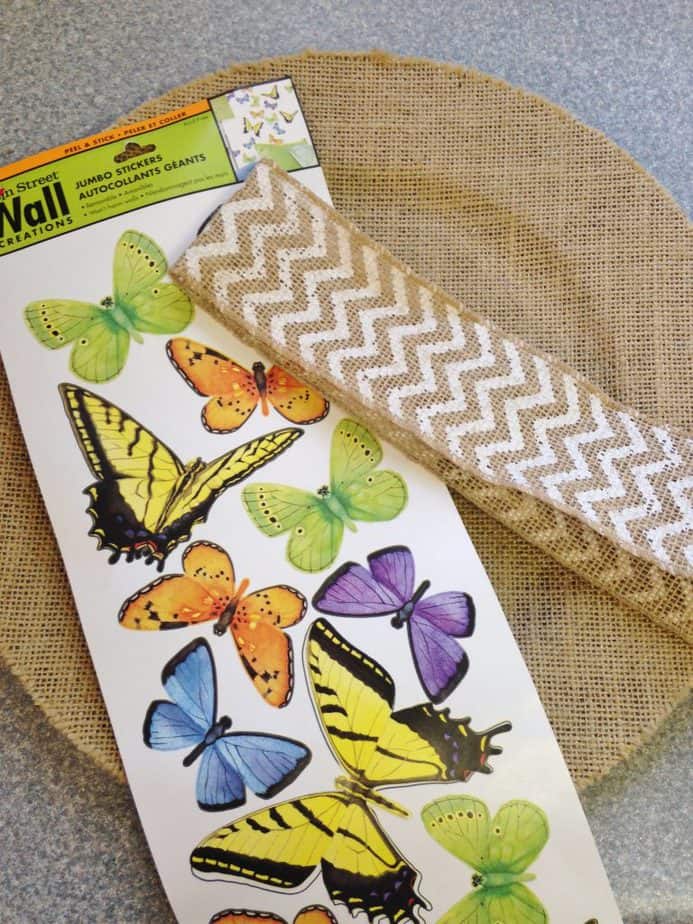 Burlap covered charger plate (Hobby Lobby or any area craft store, around $2)
Assorted butterfly decals (Dollar Tree, $1)
Craft glue, hot glue, glue gun
Ribbon of your choice
Scissors
Directions:
1. Add a dab of craft glue to the back of your butterfly decals. This will help them adhere to the charger well. Concentrate on the BODY of the butterfly, not the wings. Press the decal to the plate (pressing the body is ideal, you don't want to secure the wings) and hold in place until secure.
2. Once the butterfly is in place, gently bend the wings upwards. This brings the butterfly to life and makes it three dimensional on the charger.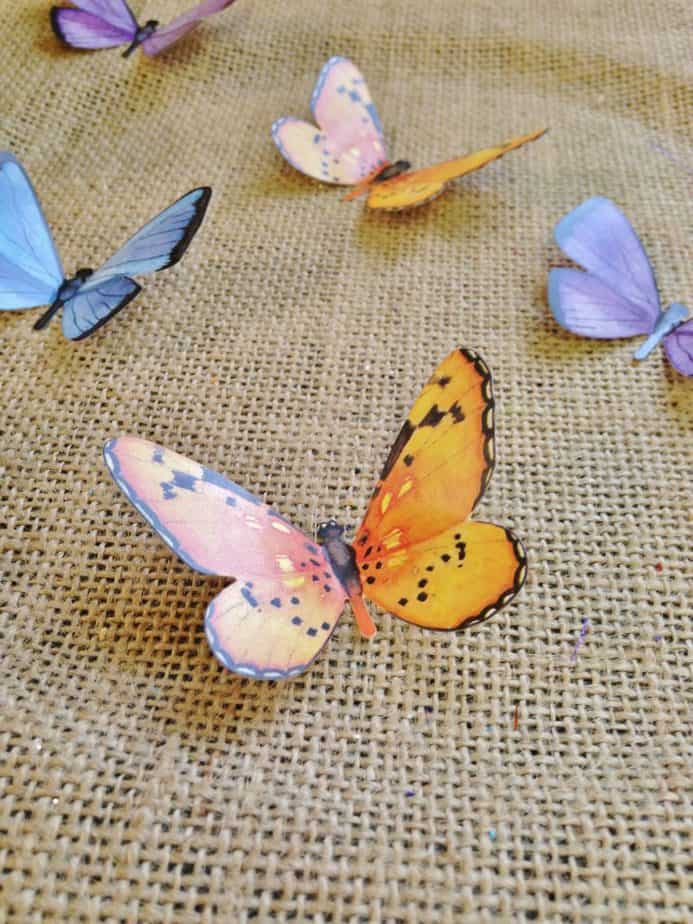 3. Continue the process, applying the various butterflies all over the charger. You can arrange them in clusters, or scatter them randomly. Feel free to add a sprig of flowers if desired.
4. Cut a length of ribbon for hanging. Secure the ends in place to the back of the charger using hot glue. Due to the weight of the charger, hot glue will work better for this step than craft glue. Simply snip the ribbon, apply some glue, and press into place. Allow several seconds for the glue to dry.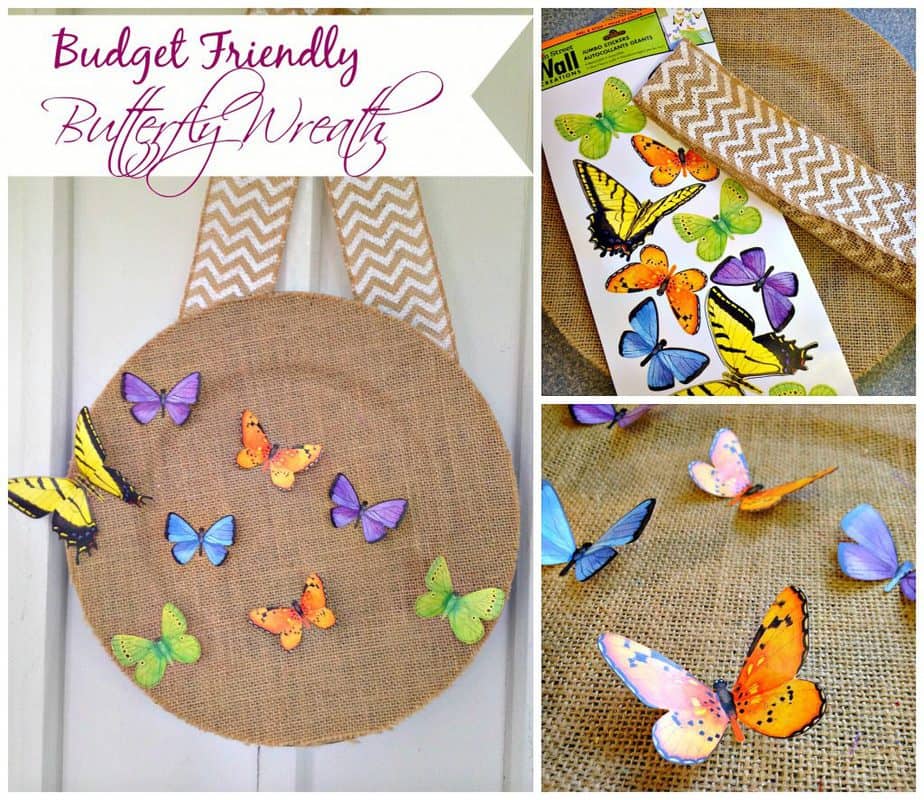 Your budget friendly butterfly wreath is now ready to be displayed. Hang it from a hook or wreath hanger anywhere you need a little pick me up. It is the perfect, budget friendly craft that can really spark up a space. Give it a try! This also makes a beautiful Mother's Day gift!