This idea created in collaboration with Nature's Harvest® bread. All opinions are my own.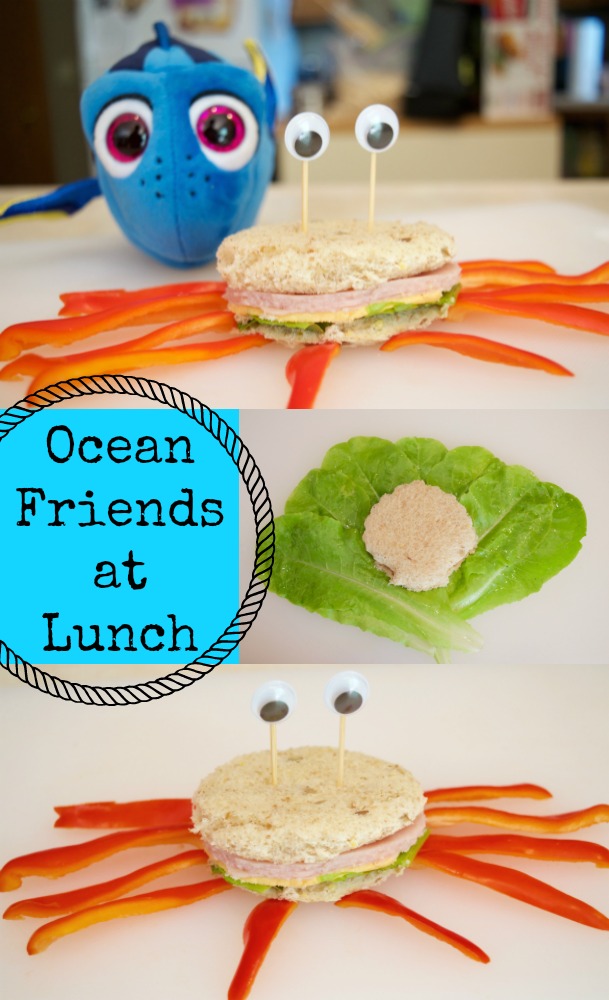 The long awaited day is here – "Finding Dory" is one of the cutest family movies we've seen!! My daughter is just OBSESSED with her favorite fish friends and sleeps with her Dory & Nemo plush every night! So I thought it would be fun to come up with some "ocean friends" lunch ideas that can also be used as Bento Lunch Box ideas during the school year or even for an "under the sea" birthday party! If you need more ideas just check out Pinterest or the Nature's Harvest® Bread Facebook page!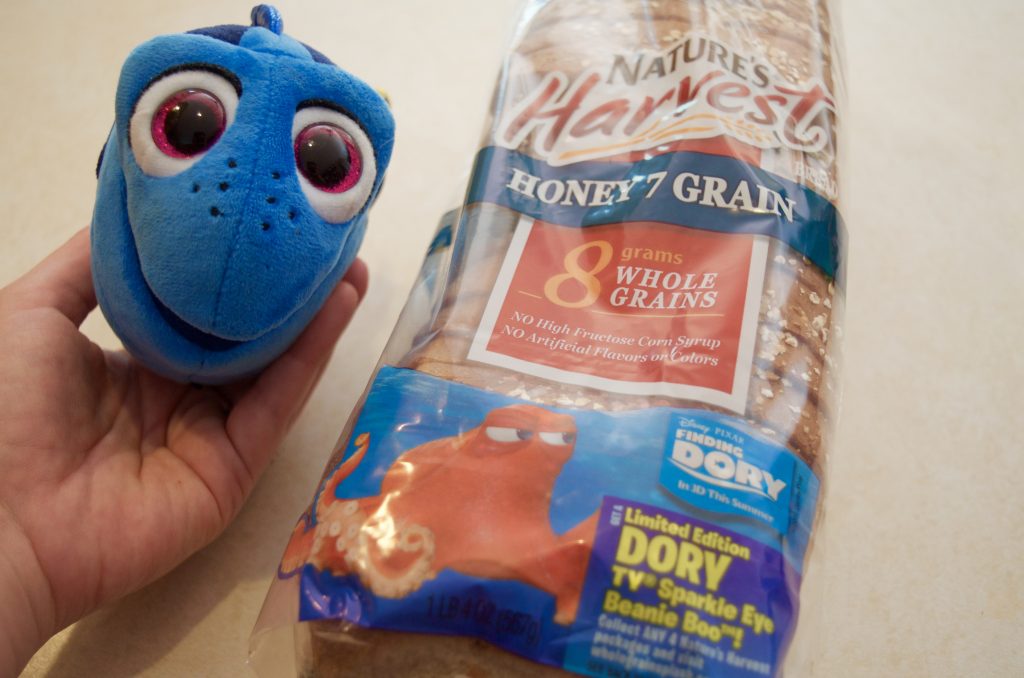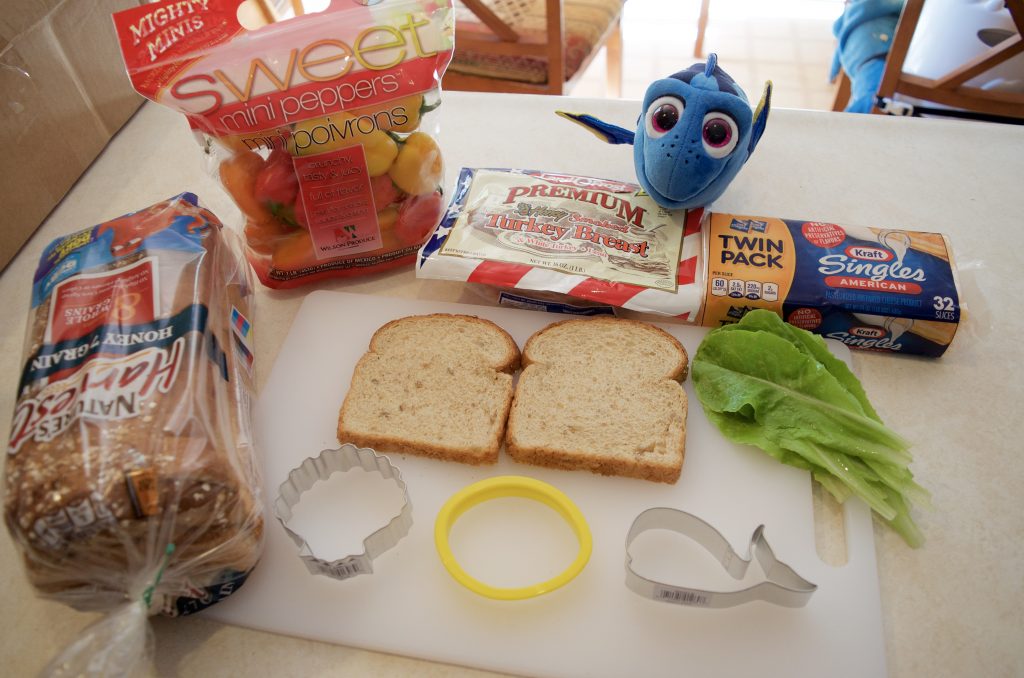 OK so let's get started! You can totally customize your "ocean friends" sandwiches to whatever your children like to eat. Our sandwich "base" was simply Nature's Harvest® Honey 7 Grain bread, deli meat, sliced cheese, and fresh lettuce from my garden. For our "crab" sandwich I also needed red peppers. And although you can use olives for the crab eyes we chose to go with 2 toothpicks which each had a googly eye glued on to the end since my kids are old enough to not accidentally eat any of the pieces! You'll also need an oval or circle cookie cutter!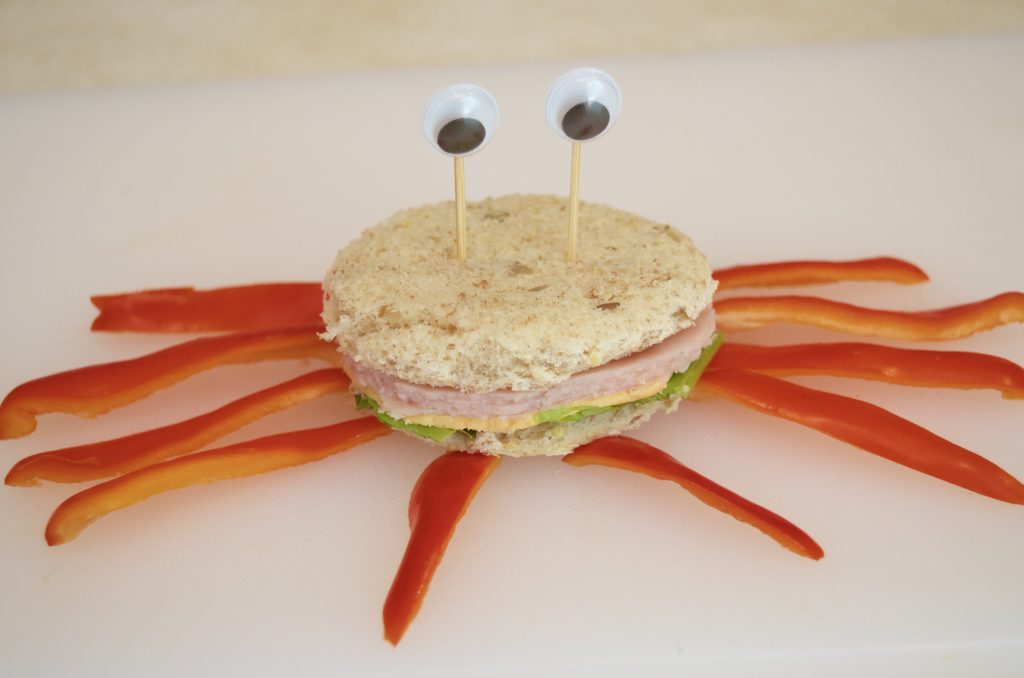 Make your sandwich just like your kiddo wants it – then use your circle or oval cookie cutter to cut the middle of the sandwich out. Poke in your toothpicks with googly eyes (or olives). Then thinly slice some red sweet peppers or Bell peppers and lay 4 long strips of pepper on each side of the sandwich (8 total "legs") and two small pepper strips in the front for the crab claws!
You can make a "crab" sandwich out of anything! Nutella and bananas, pb & j, chicken breast – whatever meets your fancy! I specifically chose the Nature's Harvest® Honey 7 Grain bread because it doesn't taste dry and like "wood chips" like so many other grain breads I have tried before! It's actually REALLY good! Plus it has little sunflower seeds in it which are a HUGE hit with my kids! It also has least 8g or more of whole grains per serving and NO artificial flavors, colors or high fructose corn syrup!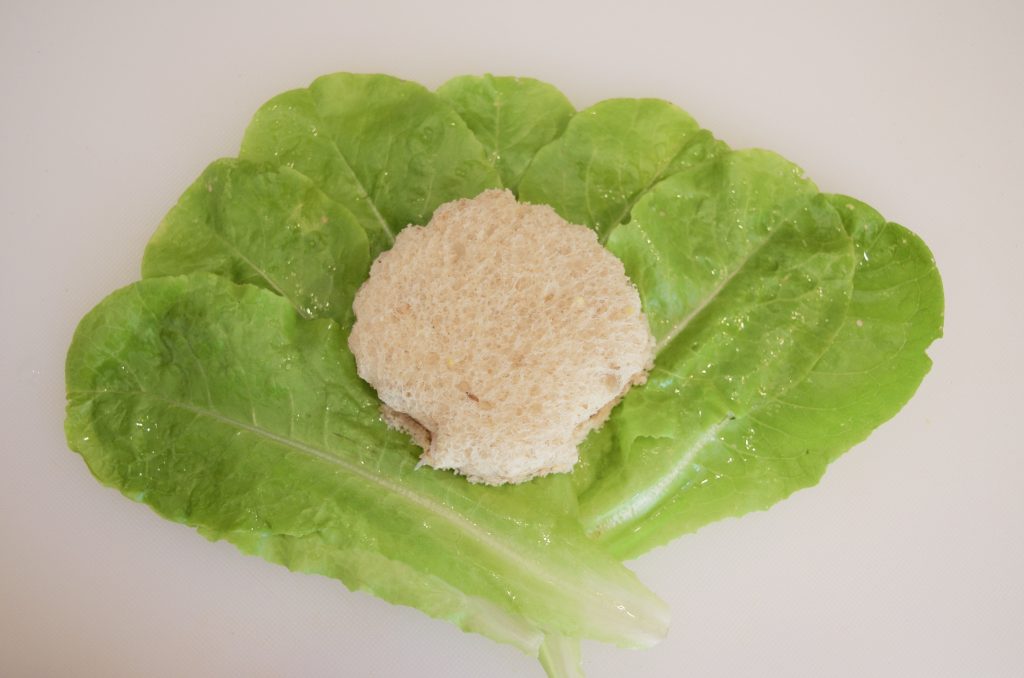 For your clam shell sandwich you'll need lettuce leaves (I picked ours fresh from the garden but romaine leaves work well!), your sandwich, and a clam shaped cookie cutter! Don't forget a handful of Goldfish crackers too! You can get creative with any type of cookie cutter! No special ones needed!