To Elf or Not to Elf? Have YOU Joined the Phenomena?
This post may contain affiliate links, view our disclosure policy for details.
TO ELF OR NOT TO ELF?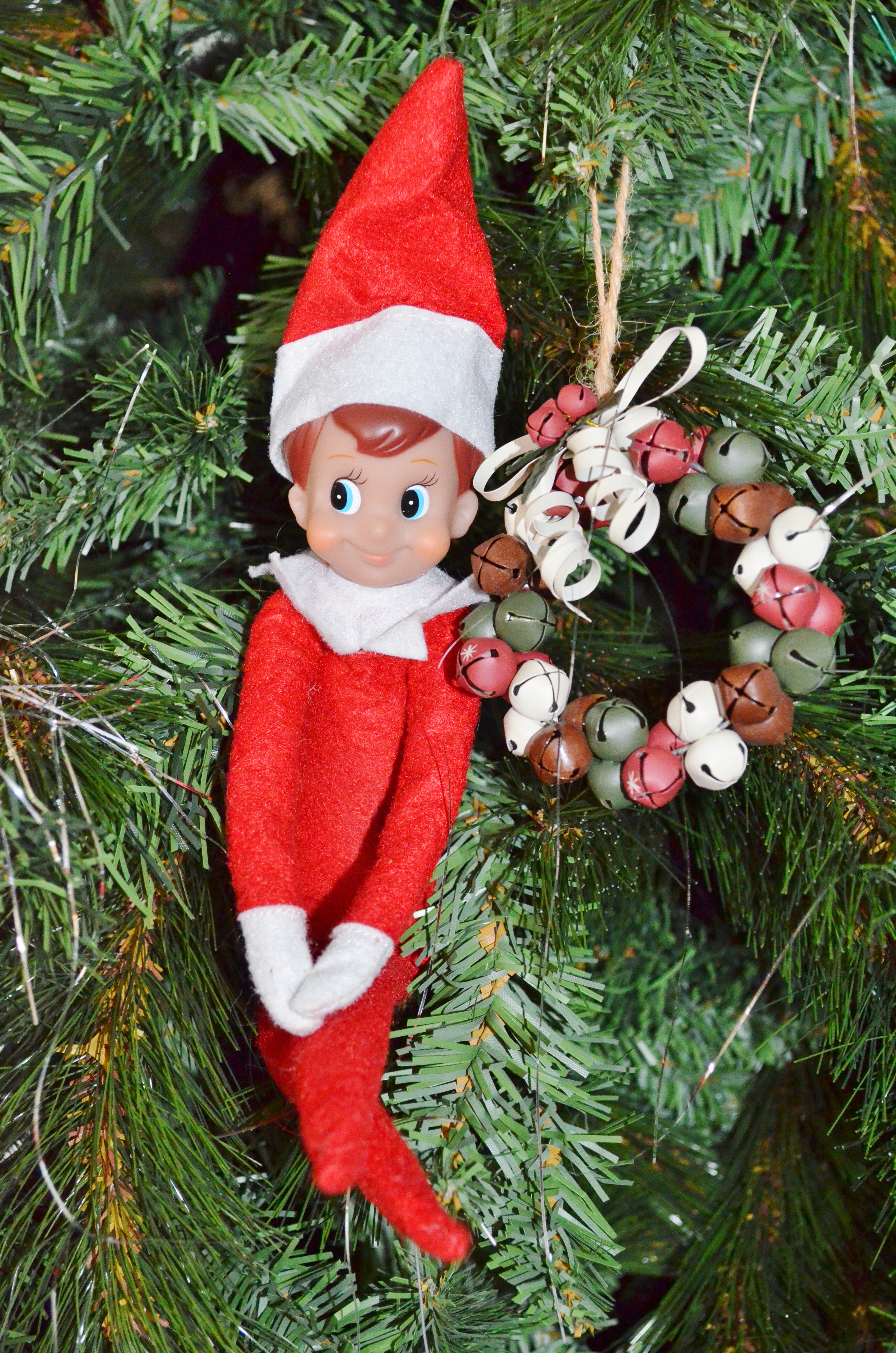 My obsession for the elf appeared last year. Yes, that's right, the ever so expensive Elf on the Shelf phenomena happening all across our country. It took hold of me last year after my son's preschool started it. I am NOT an impulsive buyer and we are a frugal family, but I just HAD to go out and spend an outrageous amount of money on a creepy looking elf. Yep – I did it too! This is our elf Sam. My children were MORE than thrilled – they were absolutely ecstatic! Every night Sam would fly back to Santa and then reappear somewhere in our house in a new location. Only children can see Sam, and he must not be touched or Santa might not let him come back. Little did I know the absurd things that OTHER peoples elves were doing. It's almost like keeping up with the Jones'! My elf did something cooler than YOUR elf did! *groans*
This mama is lucky if our elf even remembers to move every night! They are many days when our elf Sam flies across the room while the kids are going potty or have their backs turned! Don't get me wrong – there are some super fun ideas out there, but by the time I crawl into bed at night the last thing on my mind is spending an hour re-creating messes that I just finished cleaning up just so the elf that I'm not supposed to see can look like HE made the mess.
But on the bright side my kids are happy enough just knowing their elf moves around – and no one better tell them that elves do anything differently!! I hear my children whispering about how nice they have to be because Sam is watching. This morning I woke up and my 5 year old had made breakfast for the ENTIRE family before we even knew he was awake! It is certainly a motivator for him around the holidays…..I wonder if they will come up with a year-round elf, because we sure could use that around here!!
Do you have an elf in your home? Does he do all sorts of crazy things or is he like ours and just kind of hangs around?