Uncle Milton National Geographic Curl & Coil Snake Light Review
This post may contain affiliate links, view our disclosure policy for details.
Disclosure: I was not compensated for this post. I received a snake to keep in order to use and form my own opinion. All opinions are my own.
Ssssssssee anything odd with this picture?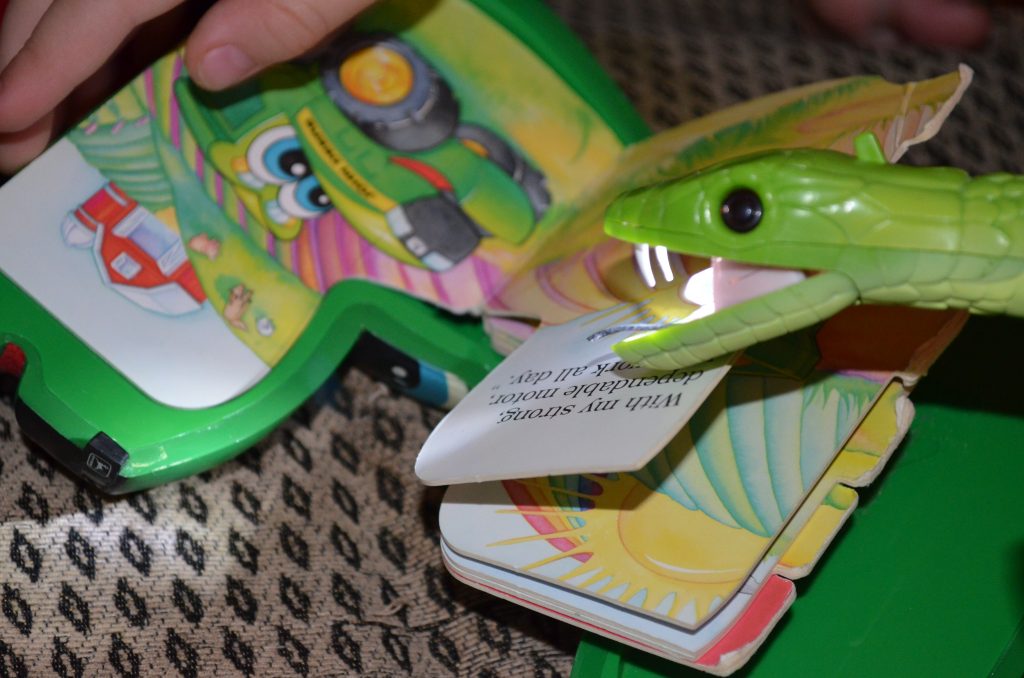 AHHHHHH a SNAKE! Ok, so I'm not really afraid of snakes, and if you didn't notice the light coming out of this snake's mouth it's not really real. But is IS cool! This Nat Geo Curl & Coil Snake by Uncle Milton is a neat gift for any reptile-loving kid! My son is not only an animal-lover but also a serious bookworm and the minute he saw this special light online he began begging for it. What he didn't know is that I had it coming in the mail!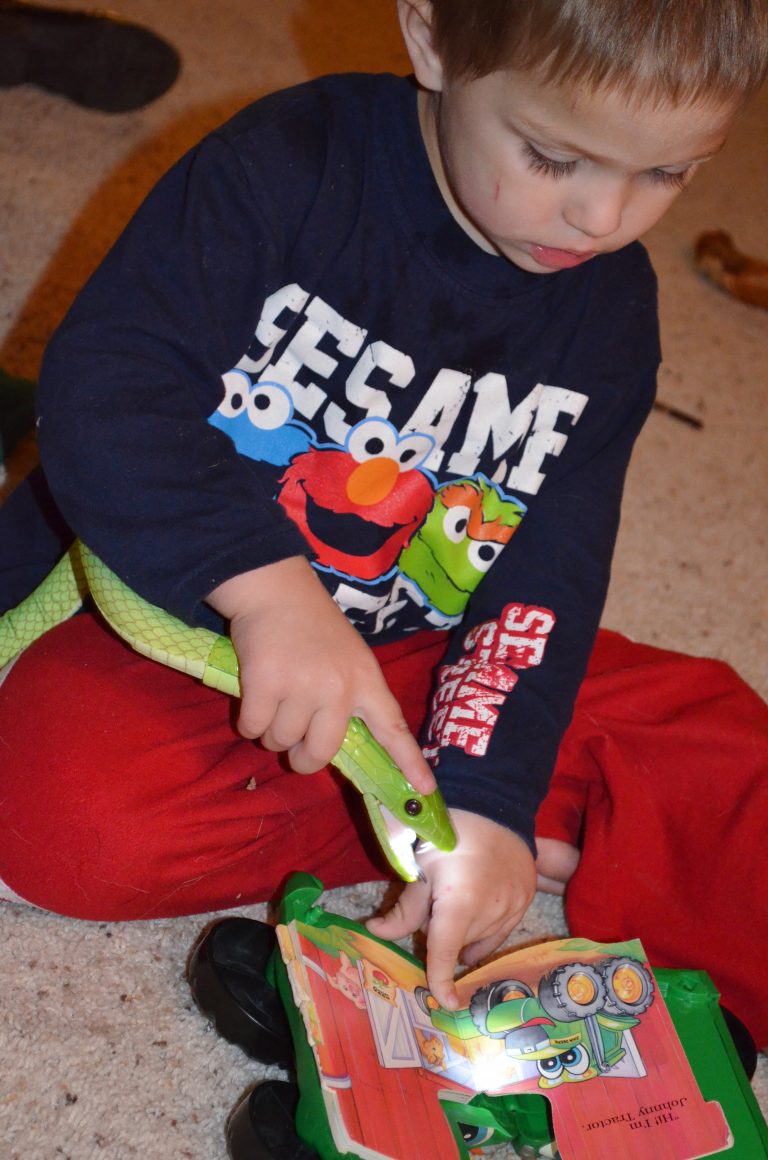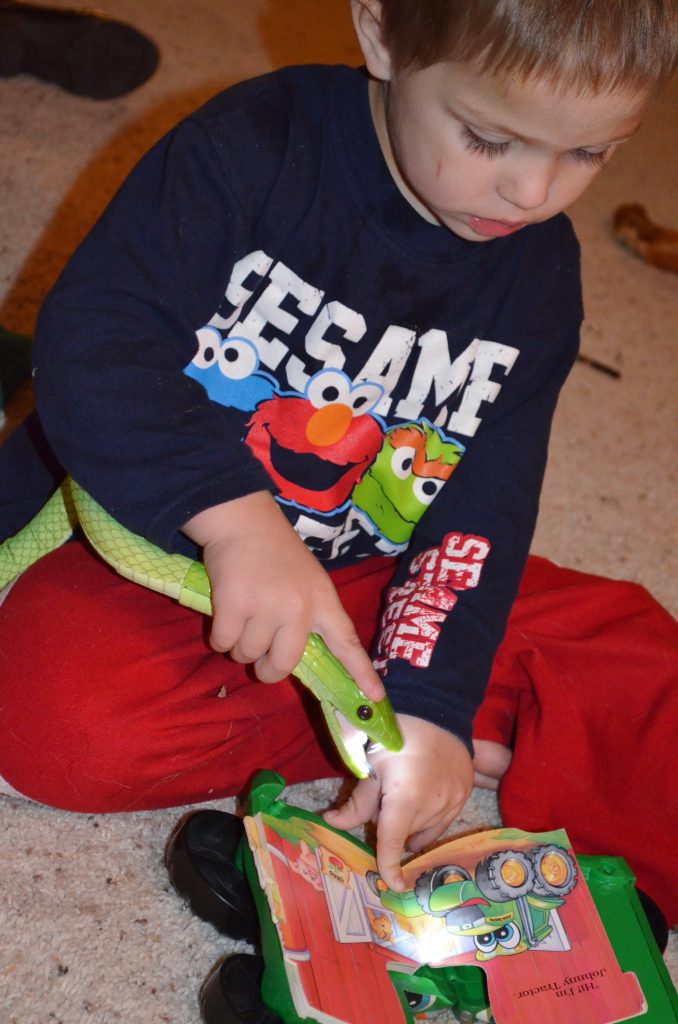 There is a button on the bottom of the snake to turn the light on and off, and when you open the snakes mouth the light turns on. The eyes are supposed to glow red but as you can see in the picture it is very faint. But the light coming out of the snakes mouth is very bright and works quite well!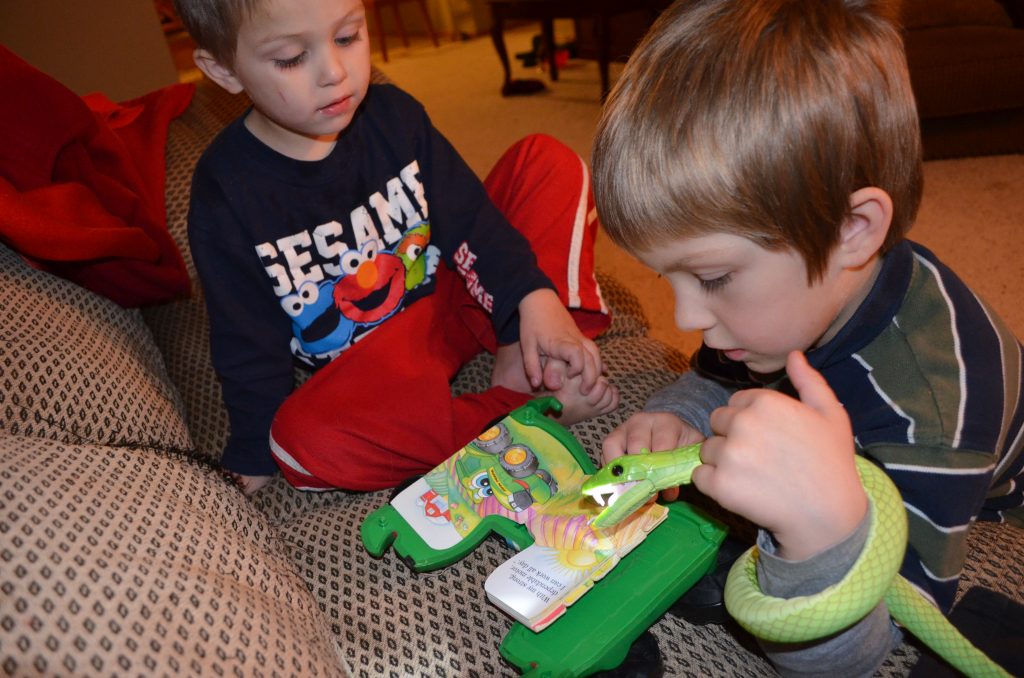 Not only does this snake make a great flashlight but it also can be wrapped around things and coils up on anything from your arm, a chair leg, or whatever you may need it to attach to.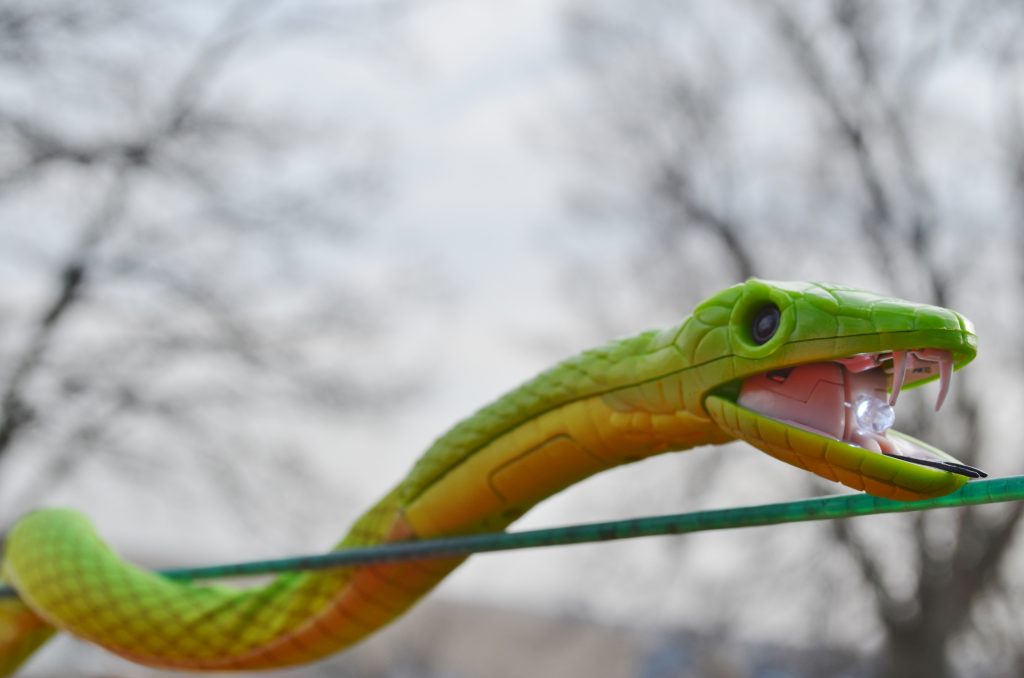 I even attached it to my clothesline outside to see how well it would coil! Pretty cool huh? This is definitely a fun novelty item your kids will enjoy under their Christmas tree!  Or better yet do as my kids did and curl it up in your Christmas tree!! Or maybe have it popping out of their stocking! It takes 3 button batteries but they are included which is an extra bonus! The snake seems very durable and I can't imagine how my kids could possibly break it. If it survives a week at my house then it passes my test! 🙂 Seriously though – this is a pretty awesome and budget-friendly gift for kids that love to read or love animals! It would make a great gift for a gift exchange too!
Check out the Nat Geo Curl & Coil Snake by Uncle Milton on Amazon!