Thanksgiving Turkey Pipe Cleaner Feathers Cone Craft for Kids
This post may contain affiliate links, view our disclosure policy for details.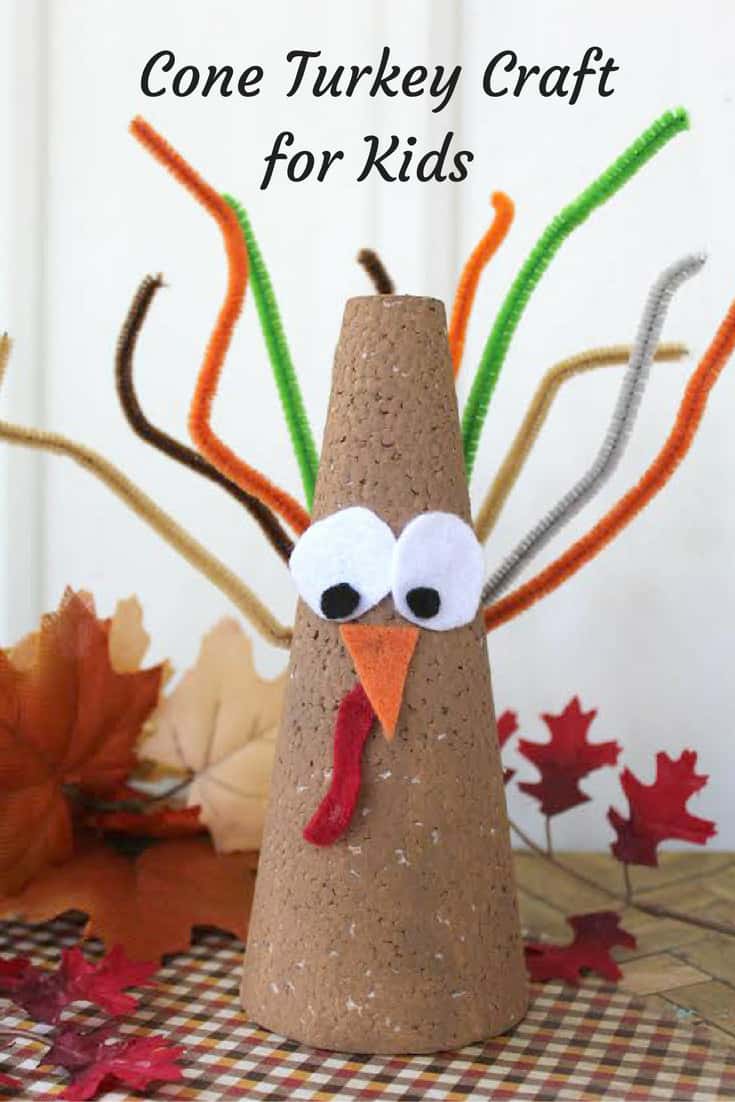 HOLY COW you guys! Or maybe I should say holy turkey?! GOBBLE GOBBLE! I don't know where the heck the rest of the year went but we are full swing into November already and that means Thanksgiving looms ahead!
For me as a blogger, a mom with kids in school, and a school volunteer – it pretty much means mass chaos until Christmas Day hits when I can take a break…..or prep for next year! So when November rolls around I love to do turkey crafts, Thanksgiving themed activities, etc.
There's no reason to jump right into Christmas after Halloween when there's still SO much festive fun to be had! Below is our instructions for this easy Turkey Cone Craft. If you don't have access to inexpensive craft foam cones you can still use construction paper rolled up and taped together.
Turkey Cone Craft Supplies:
Styrofoam cone
Brown Craft paint
Felt: Orange, white, black, and red
Fall colored pipe cleaners
Craft glue
Paint brush
Scissors
Turkey Cone Craft Directions: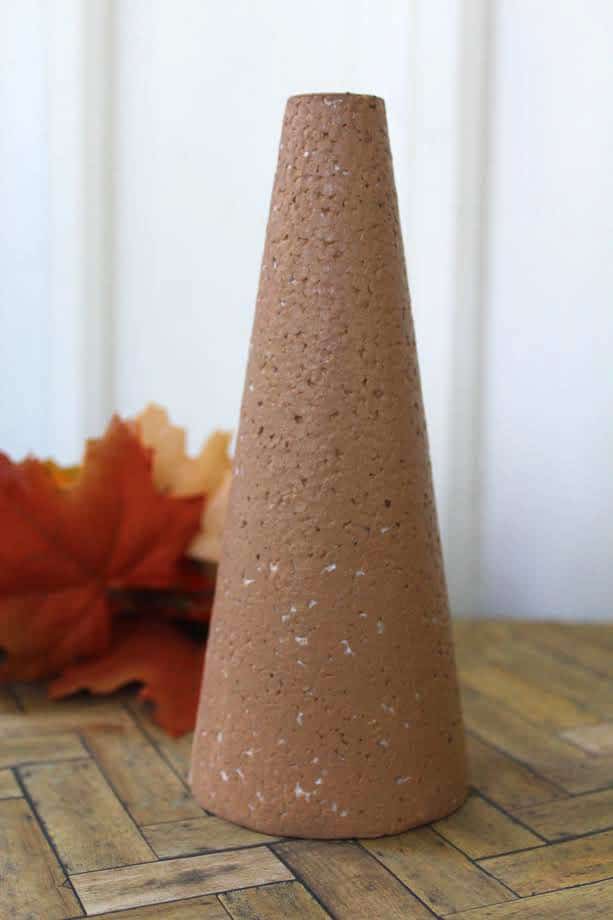 1. Begin by applying two coats of your brown craft paint to the cone. Allow the paint to dry thoroughly.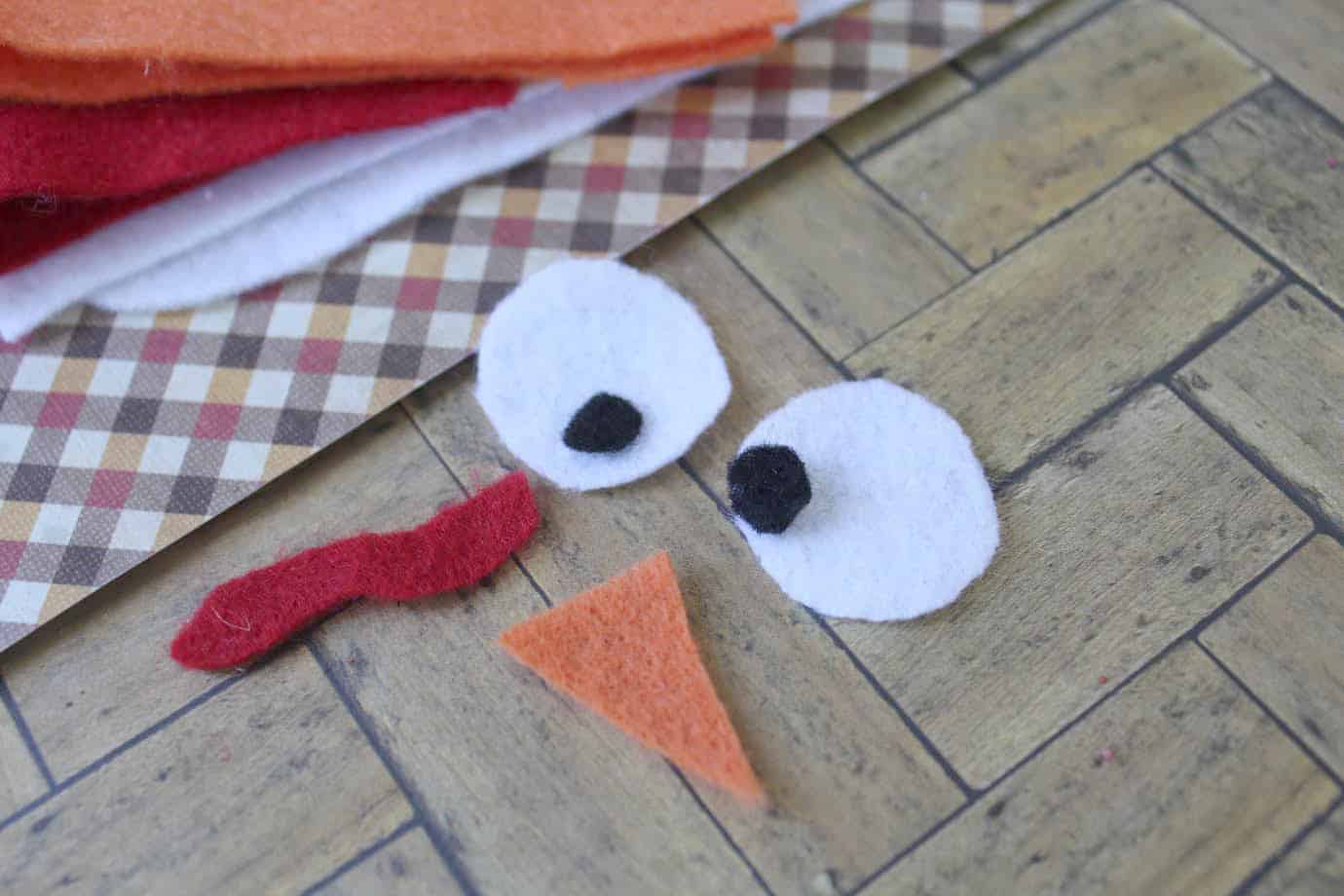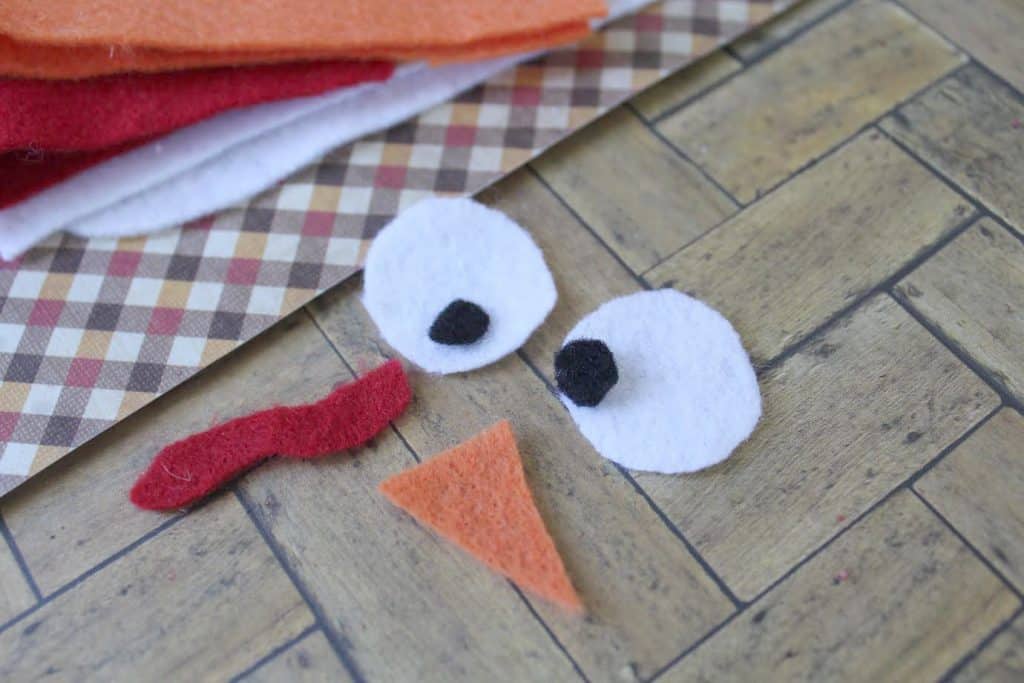 2. While the paint dries, you can start cutting out the face of the turkey using your craft felt. You will need a small orange triangle, a squiggled piece of red felt for a gobbler, and 2 large white circles and two small black circles for eyes.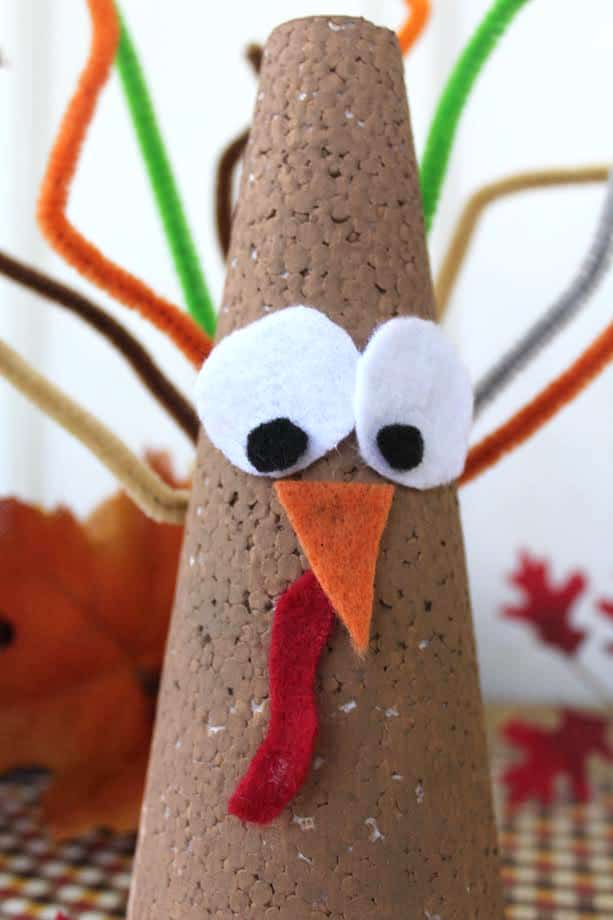 3. Add a dab of glue to the back of the felt and begin assembling your face. Simply layer the black and white felt circles on top of each other to craft eyes. Glue into place at the top of the cone along with the orange triangle under it. Under the triangle, add your red gobbler.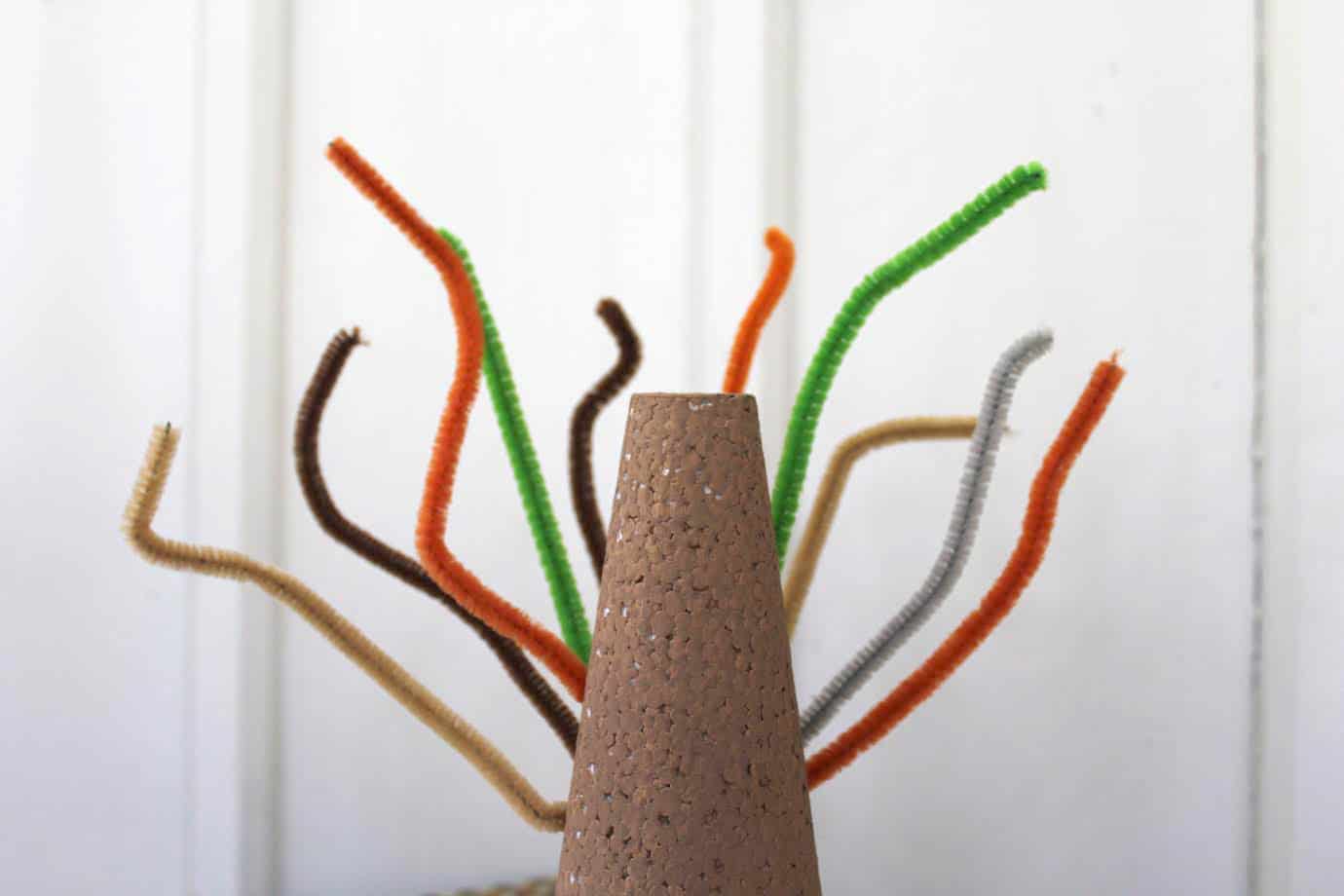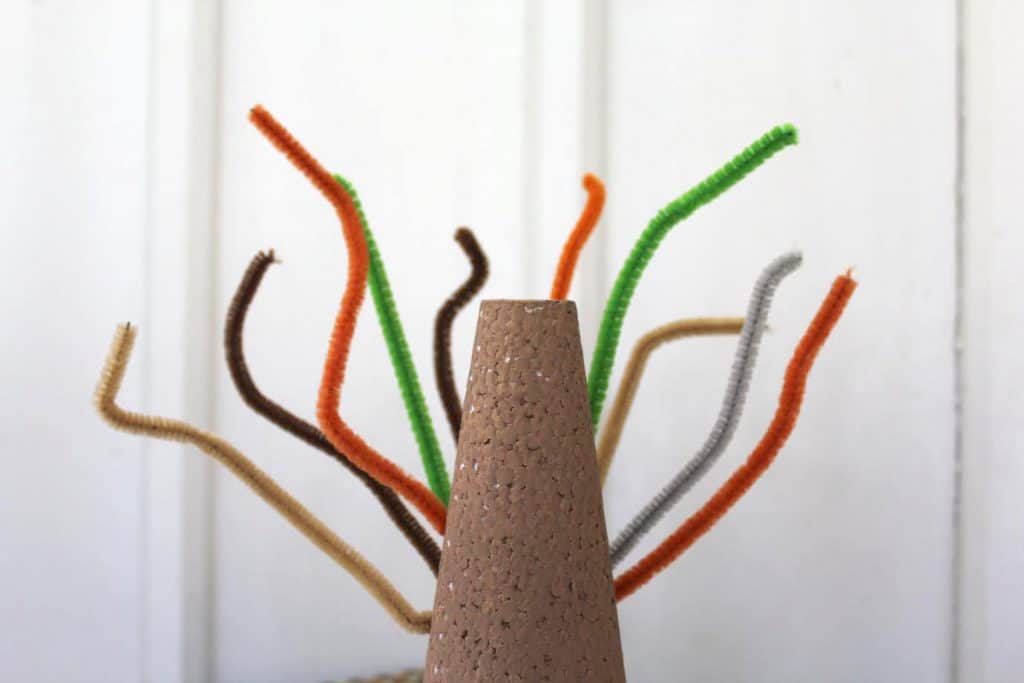 4. Give children pipe cleaners and let them press into the back of the cone to make a feathered tail. Let them poke the pipe cleaners in as they wish to create the look and fullness they want. If they want to experiment with adding colored beads onto the pipe cleaners they can – just be mindful of how heavy it can make the "feathers".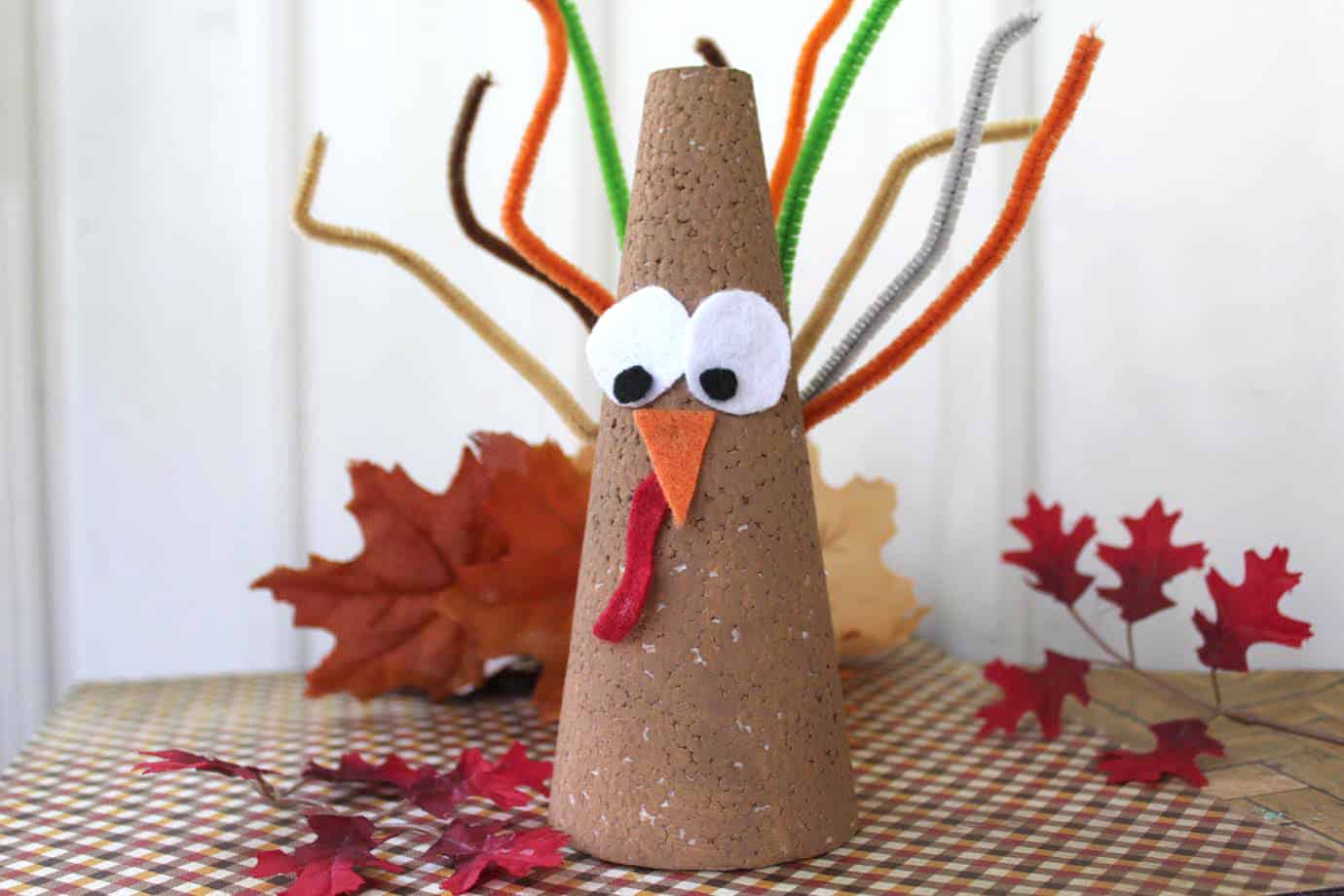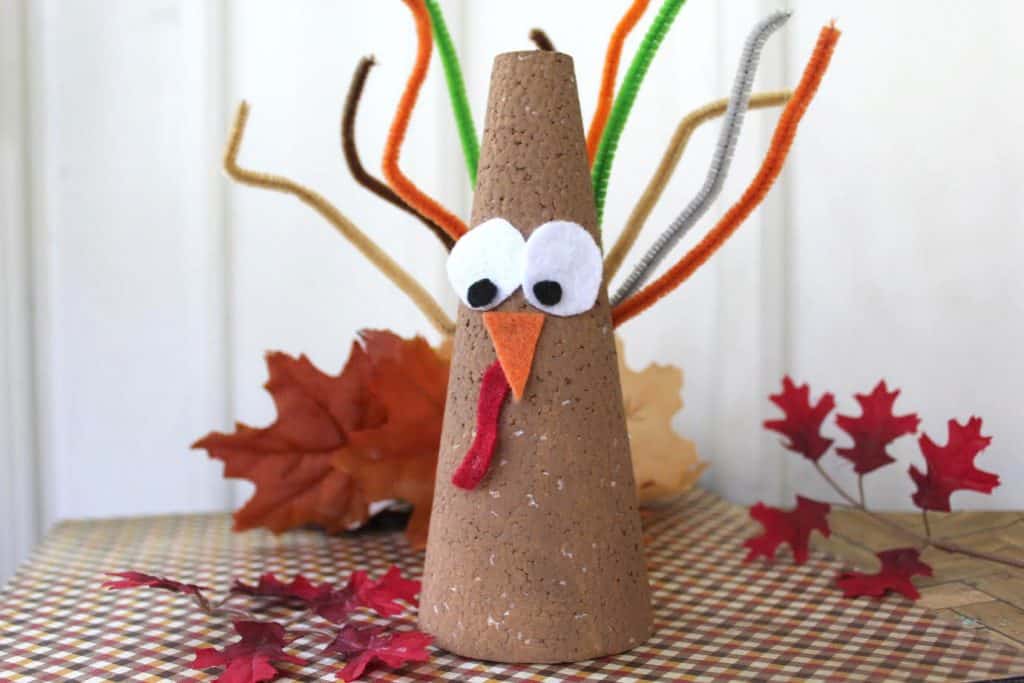 This Thanksgiving turkey craft for kids pairs up perfectly with the books Turkey Trouble and Little Turkey Finger Puppet Book!