Thanksgiving Turkey Craft for Kids – Gobble Gobble
This post may contain affiliate links, view our disclosure policy for details.
November is turkey month in our household, and although we spend a lot of time reflecting on thankfulness we enjoy our turkey crafts!! This Thanksgiving turkey craft for kids is a fun one that can be edited to use for any size groups of kids any age.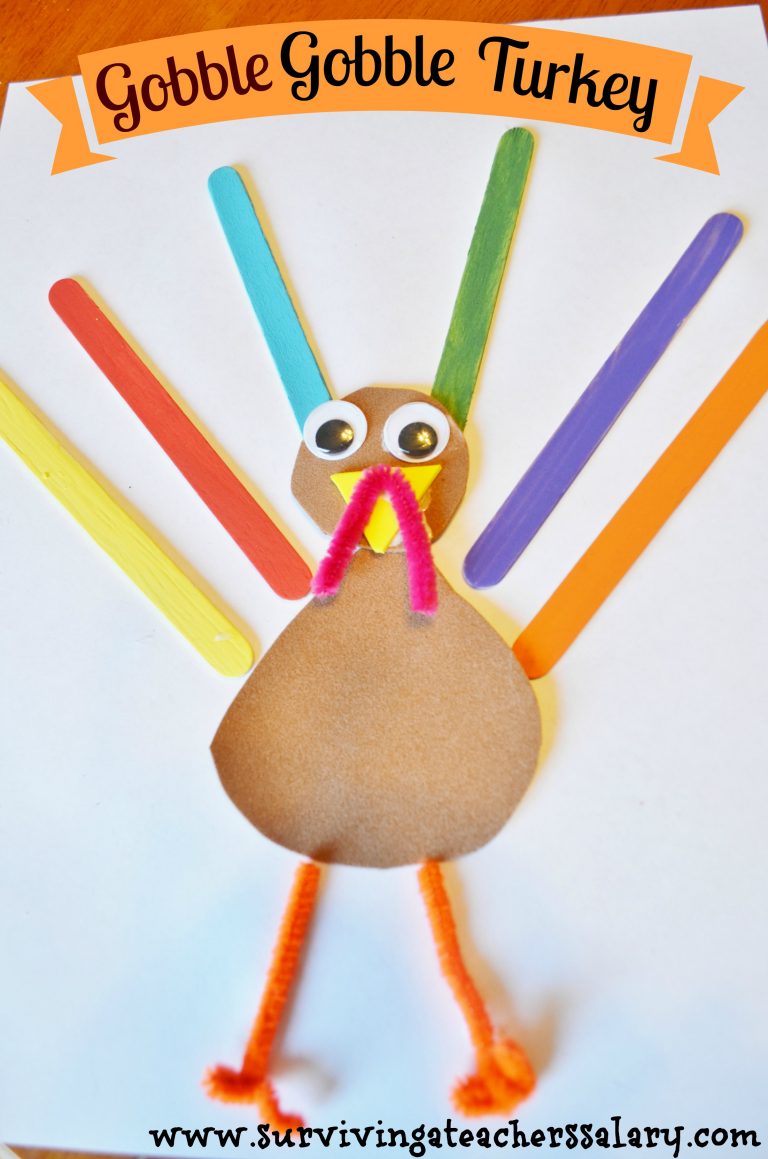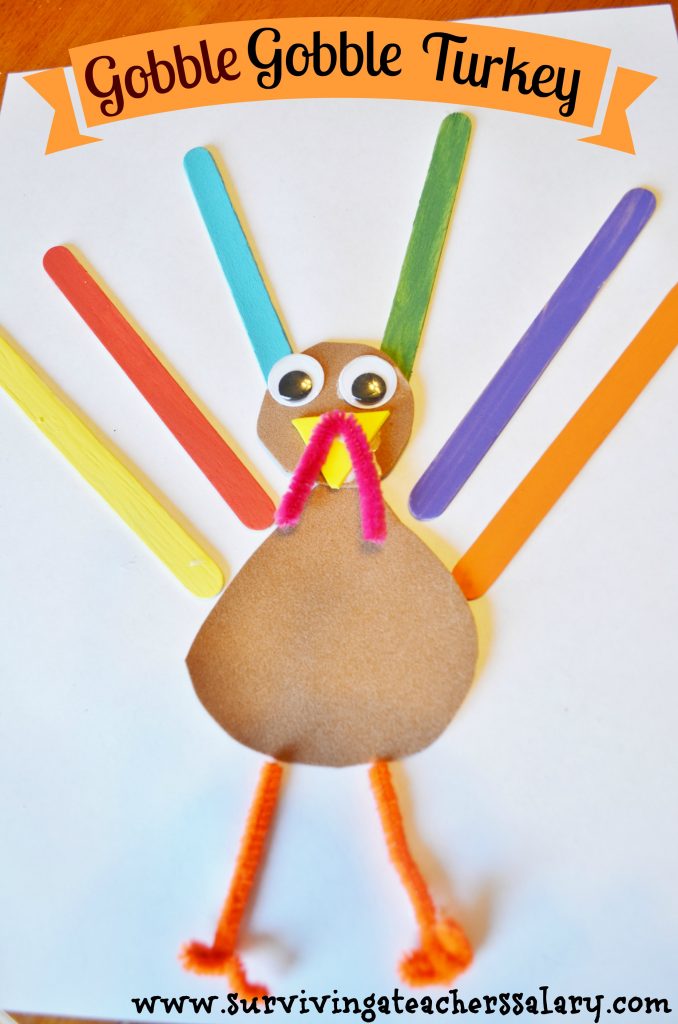 For this Gobble Gobble Turkey Craft you'll need:
orange pipe cleaner (turkey legs)
red pipe cleaner (turkey gobble)
brown paper, felt, or foam (turkey body)
googly eyes
yellow paper, felt, or foam (turkey nose)
paper
colored craft sticks (buy here or paint your own)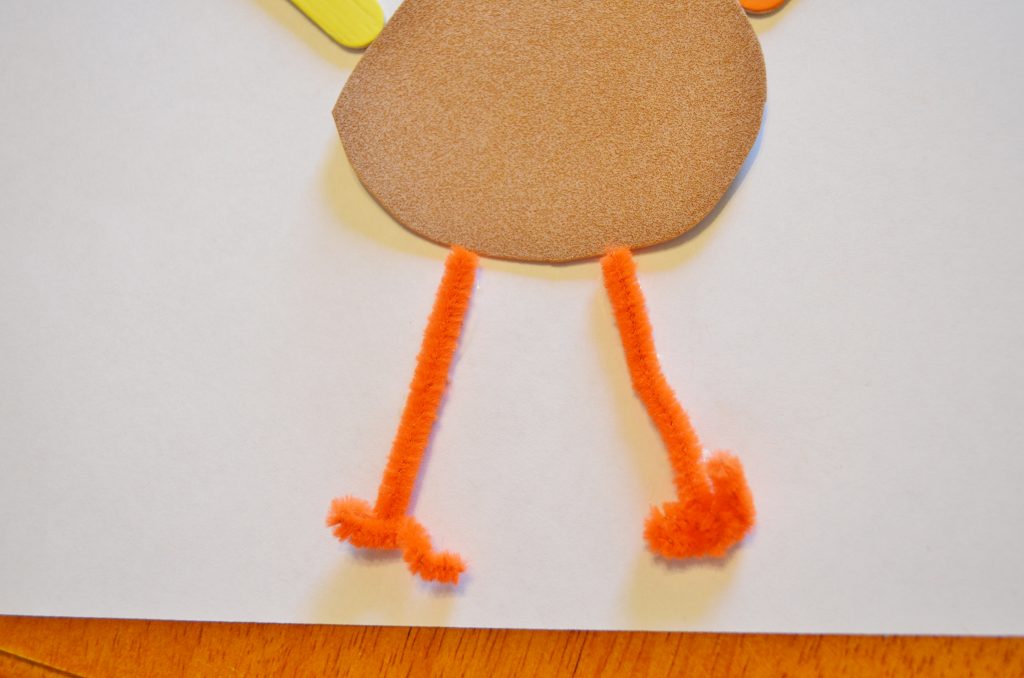 For the turkey body use your brown foam (paper or felt) and cut one larger circle and one smaller circle. These will be your turkey body. Next take two short pieces of orange pipe cleaners and bend each of them at the bottom a few times to make the turkey feet. Glue the turkey body (not the head!) and the orange feet on your paper.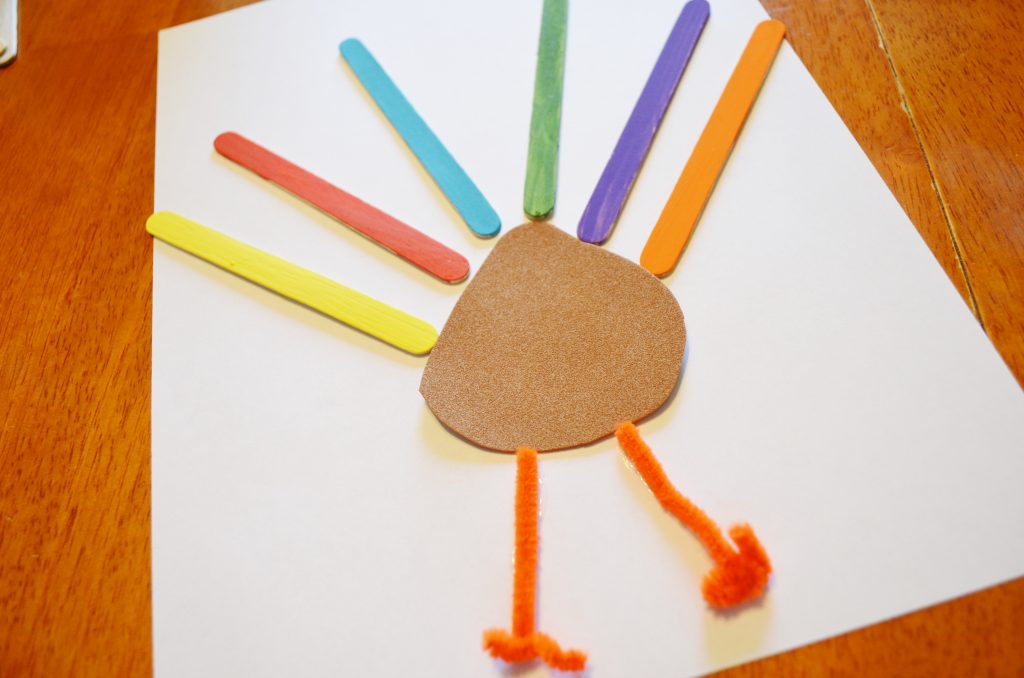 Next you'll be ready to glue on your colored craft sticks for the turkey feathers. You can use colored feathers if you want! I chose to go with craft sticks because it isn't as messy to glue and they are cheaper. I pre-painted my colored sticks but you can also have the kids paint them or just buy colored craft sticks here.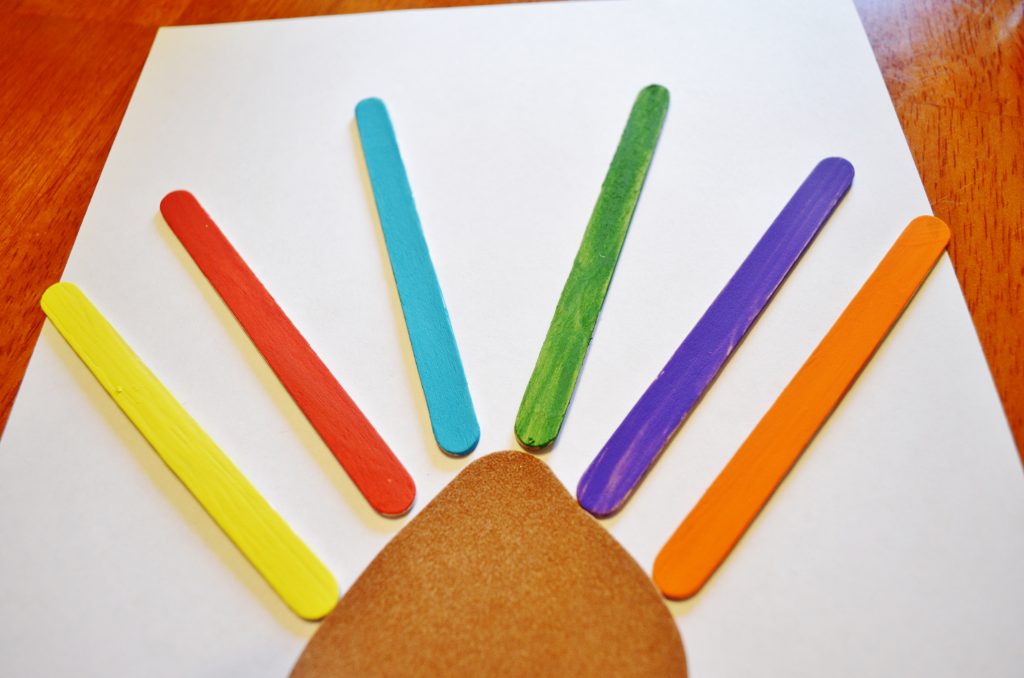 Spread them out so they are fairly even on your paper.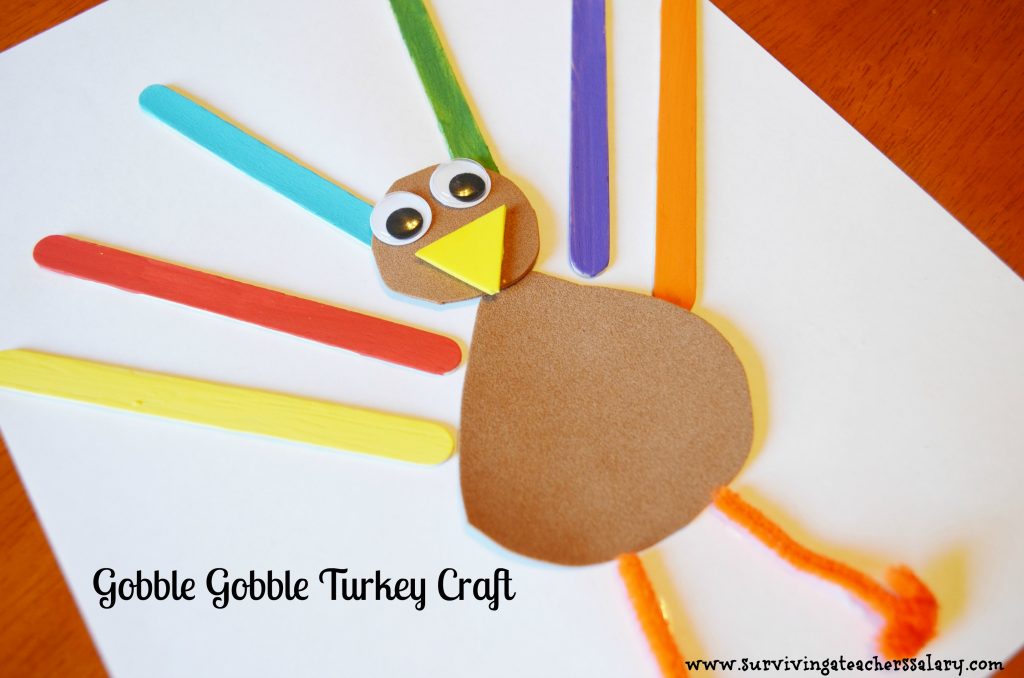 Next you'll want to glue your other brown circle (the turkey head) on top of the craft sticks. Cut a small yellow turkey nose out and glue that on the face along with the googly eyes.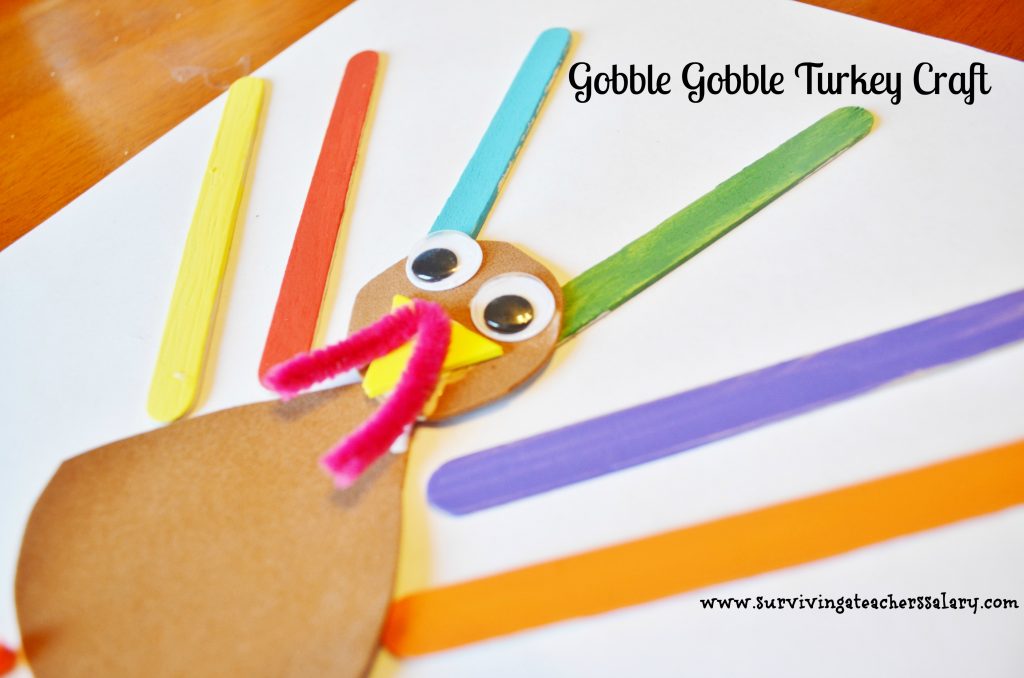 And last but not least glue on your red pipe cleaner folded in half to make a little turkey gobble!