30 Thanksgiving Children's Books for Primary Readers
This post may contain affiliate links, view our disclosure policy for details.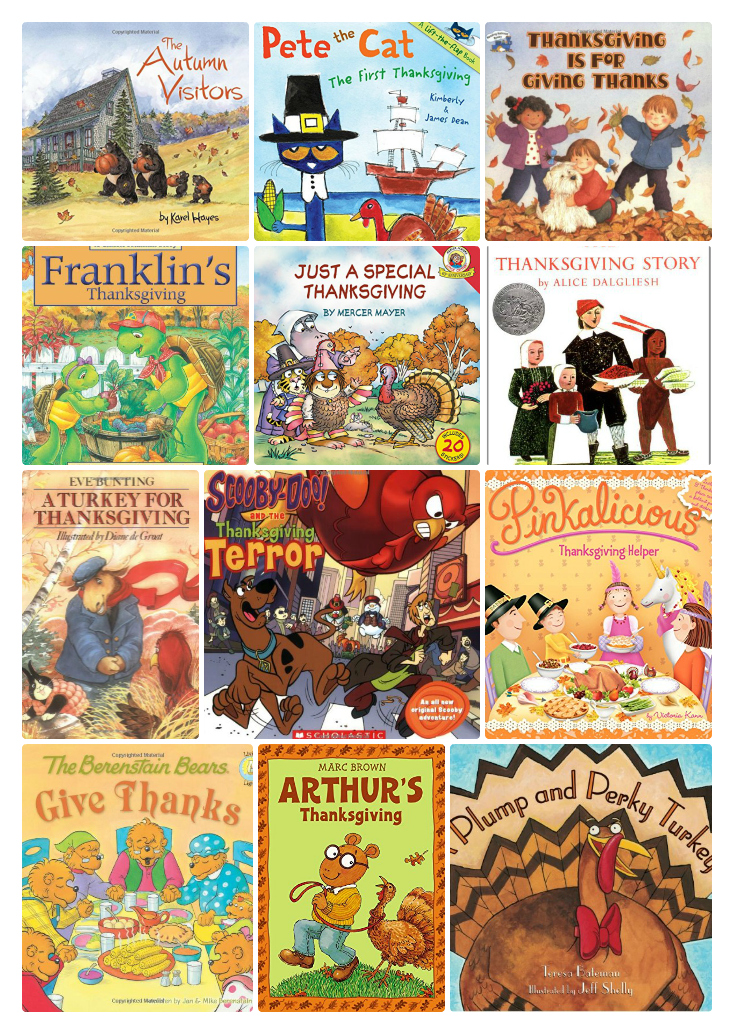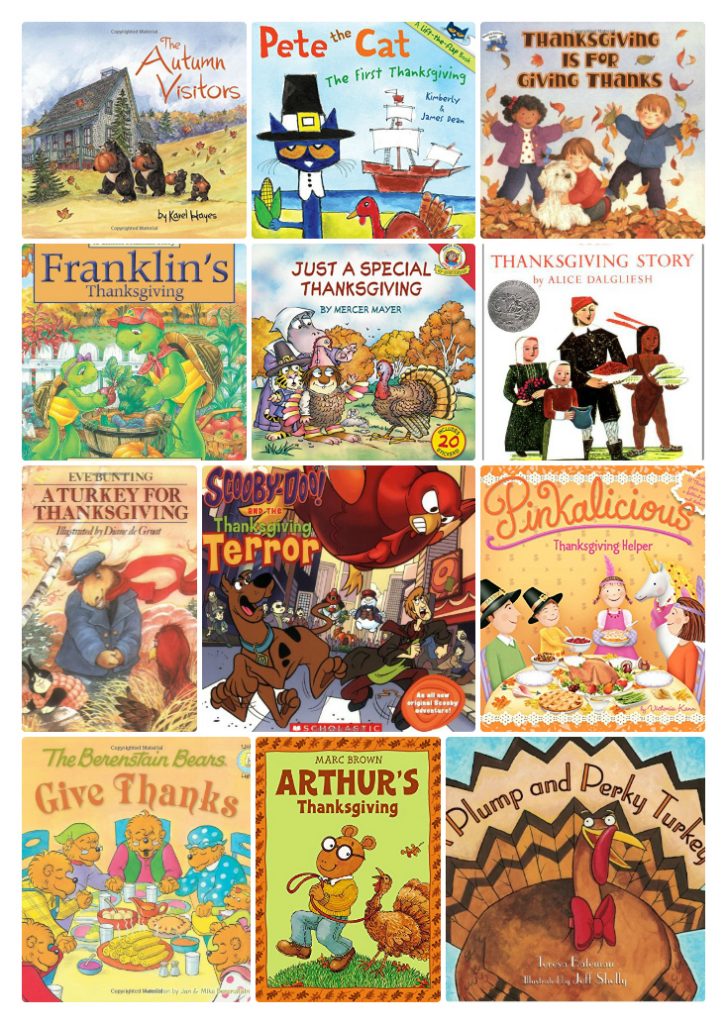 Over the years our family has used books to help teach everything from history, holidays, experiences (like the first day of school or a dentist visit!) and learning how to understand and deal with emotions. Below I've put together a great list of Thanksgiving themed books for you! I've found so many times that favorite storybook characters can sometimes reach my kids when I can't seem to figure out how!
These are all geared towards primary readers but can be used for preschool and lower elementary age reading.
Little Critter: Just a Special Thanksgiving
Pete the Cat: The First Thanksgiving
The Berenstain Bears Give Thanks
The Berenstain Bears Thanksgiving Blessings
The Night Before Thanksgiving
Thanksgiving Is for Giving Thanks
The Story of the Pilgrims
The Thanksgiving Story
Thanks for Thanksgiving
Pinkalicious: Thanksgiving Helper
The Pilgrims' First Thanksgiving
Cranberry Thanksgiving
The Autumn Visitors
Squanto's Journey: The Story of the First Thanksgiving
'Twas the Night Before Thanksgiving
One Little, Two Little, Three Little Pilgrims
Amelia Bedelia Talks Turkey
A Turkey for Thanksgiving
Fancy Nancy: Our Thanksgiving Banquet
The Berenstain Bears: Thanksgiving All Around
I Spy Thanksgiving
A Plump And Perky Turkey
The Best Thanksgiving Ever!
It's Thanksgiving!
Arthur's Thanksgiving
Run, Turkey, Run!
Franklin's Thanksgiving
Thanksgiving Is Here!
Scooby-Doo and the Thanksgiving Terror
Katie Saves Thanksgiving (Katie Woo)