Solar System & Space Ideas for Kids – Resources, Crafts, & Products
This post may contain affiliate links, view our disclosure policy for details.
Space and our solar system seems to hold some sort of mystery for kids and scientists alike. I especially love to do space activities with my kids in the summer and fall nights when a lot of "star parties" are going on! (check here, your national parks and local universities and astronomy clubs for these!)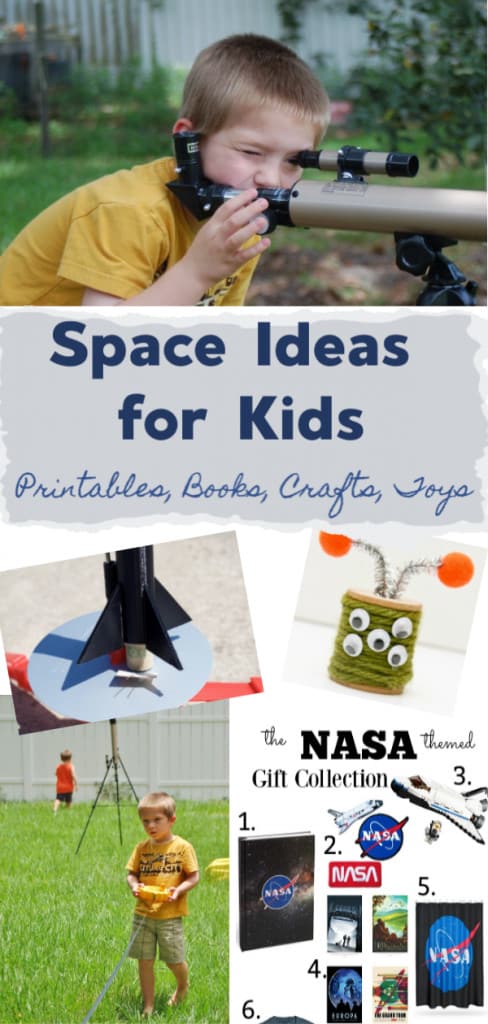 Below scroll through and find all sorts of free space ideas for kids including printables, space crafts & learning activities, and more! If you're looking for AMAZING space themed gifts I highly recommend looking on Etsy here!
Map Out the Planets: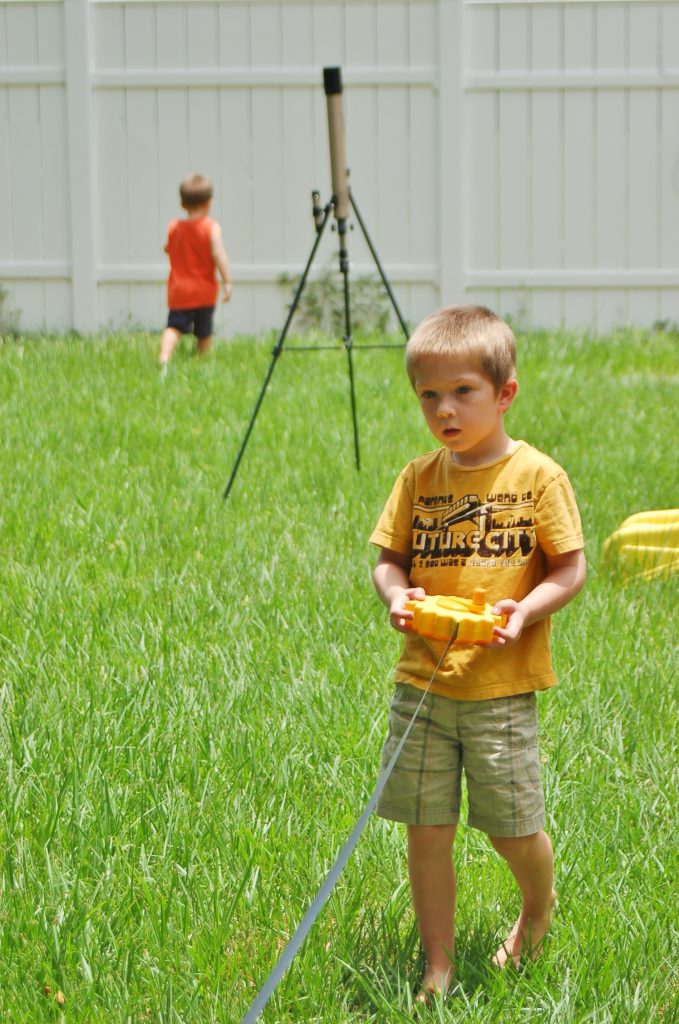 Our summer has unintentionally revolved (no pun intended) around the solar system and space. We bought this AWESOME Solar System Mapping Tool for UNDER $15!! I can't recommend it enough! It is a large plastic sun shaped "measuring" tape which when you pull it out it spans 61 feet across and shows the location of the planets on a model scale. It is really cool and a MUST have for science teachers!! We've used it many times in classrooms over the years. This was a great introduction for my son to learn the names of the planets.
**NOTE** – sometimes this shows as unavailable on Amazon – check for 3rd party sellers!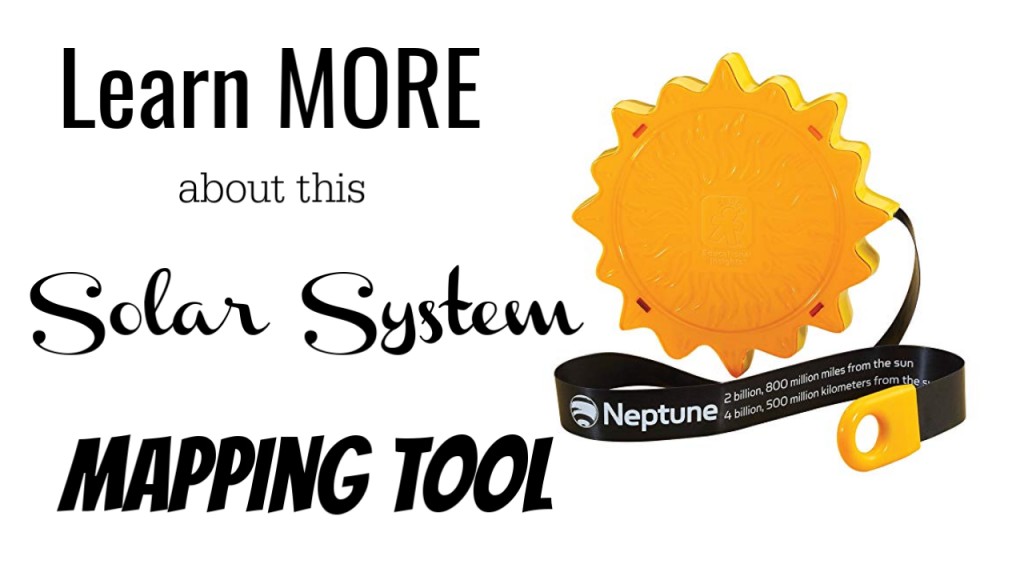 Look Through a Telescope: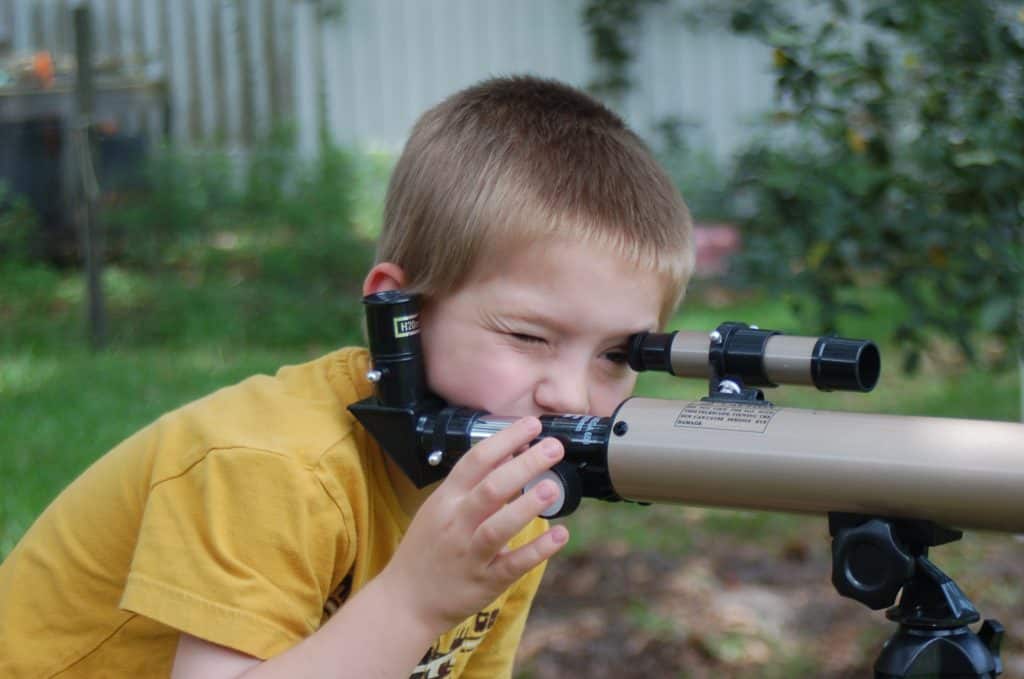 We have also been enjoying using our Vega 600 telescope to spy on the neighbors chimney, look for birds, and then search for stars and the moon at night. The telescope itself is really nice, it's just a little wobbly on the tripod. If you have the money to I'd buy a higher quality but this one is decent compared to other telescopes I've used. The kids sure have had a blast using it!
Telescopes are the one thing I have found as my kids are growing up that you can't cut corners on price and you have to heavily rely on online reviews. We've tried buying so many thrift store telescopes and even reviewing several telescopes but I have not fallen in love with any of them. If astronomy is important to you, let me recommend that you save up and buy yourself a good high quality telescope! Even this kids Vega telescope is a pretty penny.
***Celestron is a really good strong brand name in the telescope world.
Space Books for Kids:
ABCs of Space (BABY – PRESCHOOL)
Amazing Machines: Roaring Rockets (PRESCHOOL)
There's No Place Like Space (Cat in the Hat)
Mousetronaut: Based on a (Partially) True Story (K-2nd)
Fly Guy Presents Space (K-3rd)
Smithsonian Space Encyclopedia (4th+)
Earth and Space: Photographs from the Archives of NASA (ADULT)
The Hubble Cosmos: 25 Years of New Vistas in Space- Nat Geo (ADULT)
The Planets: Photographs from the Archives of NASA (ADULT)
FREE Printable Space Posters & Flashcards:
NASA has an AMAZING set of FREE space related futuristic posters that you can download and print to decorate your house, classroom, or bedroom with!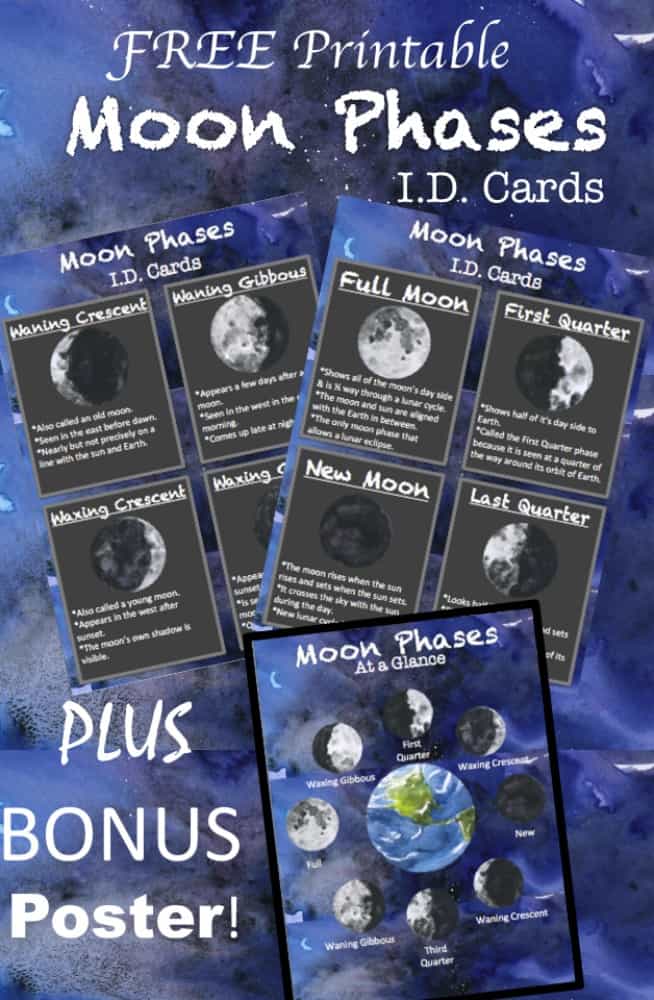 FREE Printable Watercolor Moon Phases ID Cards + BONUS Poster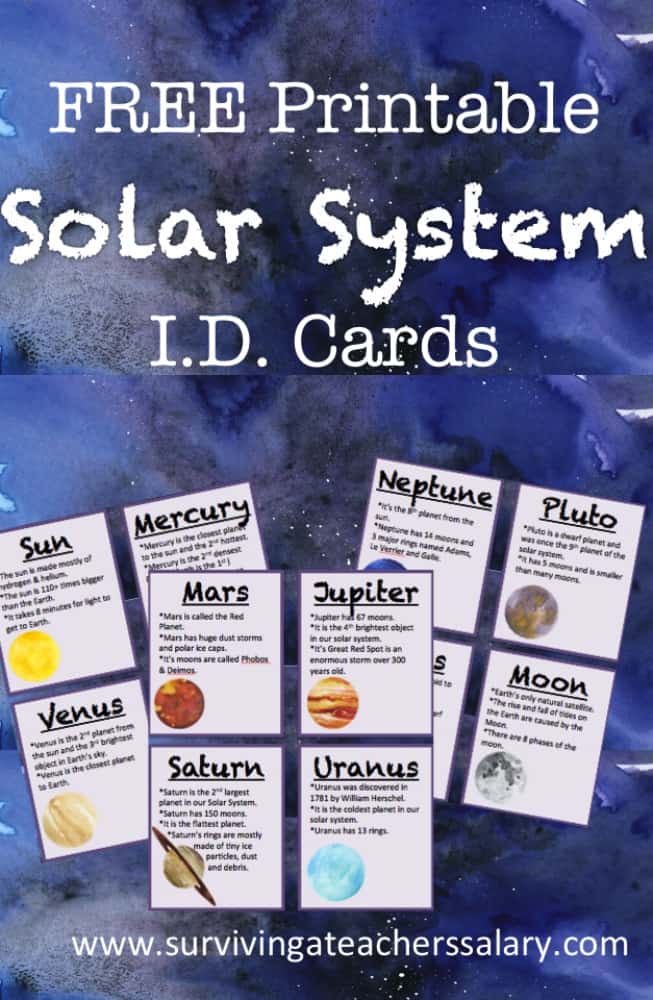 Free printable Watercolor Solar System ID Cards
FREE Printable Constellation Luminary
Space themed Bookmarks (bottom of post)
Space Related Crafts & Activities :
Astronaut Toilet Paper Tube
Space Alien Spool Craft
Making Lunar Craters
Make Your Own Solar System Online Game
How Rockets Work Unit Study (K-5th)
3D Printed Rocket File + Launch Tests
And a few more of my favorite space-related products:
Giant Magnetic Solar System (great for classrooms!)
Moon in my Room by Uncle Milton
Far Out Solar System Mapping Tool
Constellation Night Light Turtle
Shop for AMAZING products on Etsy here!