How to Make Kid's Snow Painting Art Recipe – Winter Sensory Play
This post may contain affiliate links, view our disclosure policy for details.
My kids LOVE playing in the snow but when we add color to all that beautiful white ice outside it really adds a creative element to their sensory play! This post will take you step by step on how to easily make your own kid's snow painting art recipe!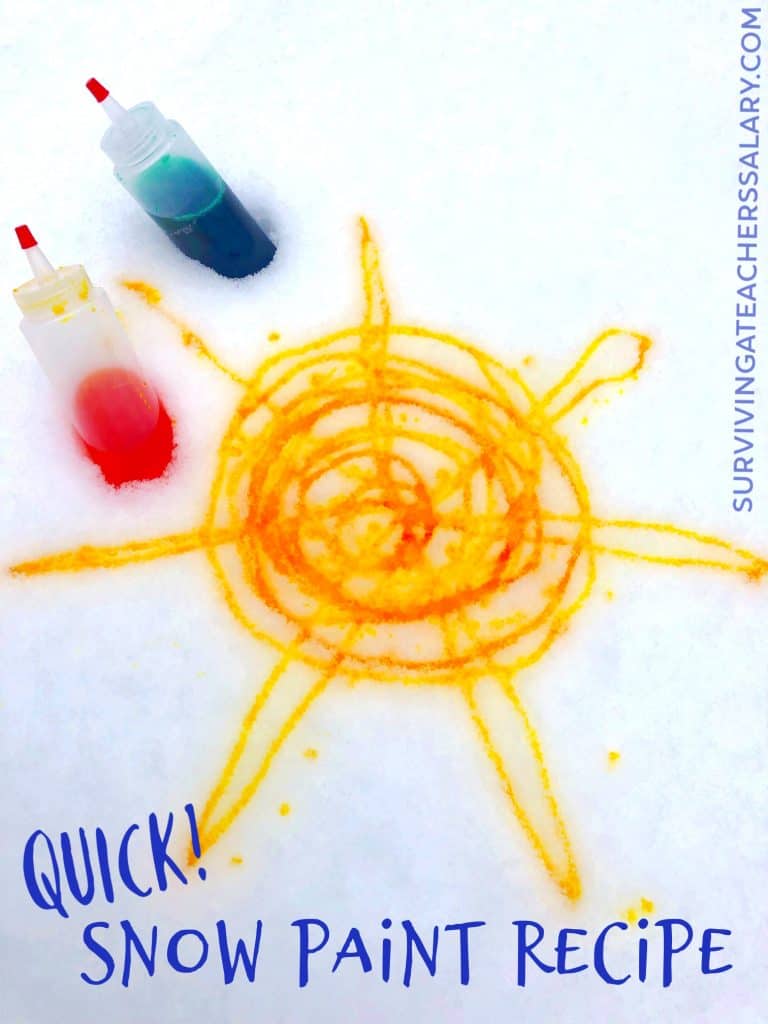 For this recipe below I highly recommend making a gallon worth for each color, storing it in the fridge if possible (or outside on the porch if it's cold but not freezing out!), and keeping it on hand for quick pouring access while the kids are playing! Otherwise you'll be constantly making oodles of small batches!
Snow Painting Recipe Video Tutorial:
Below is your quick basic startup snow painting recipe: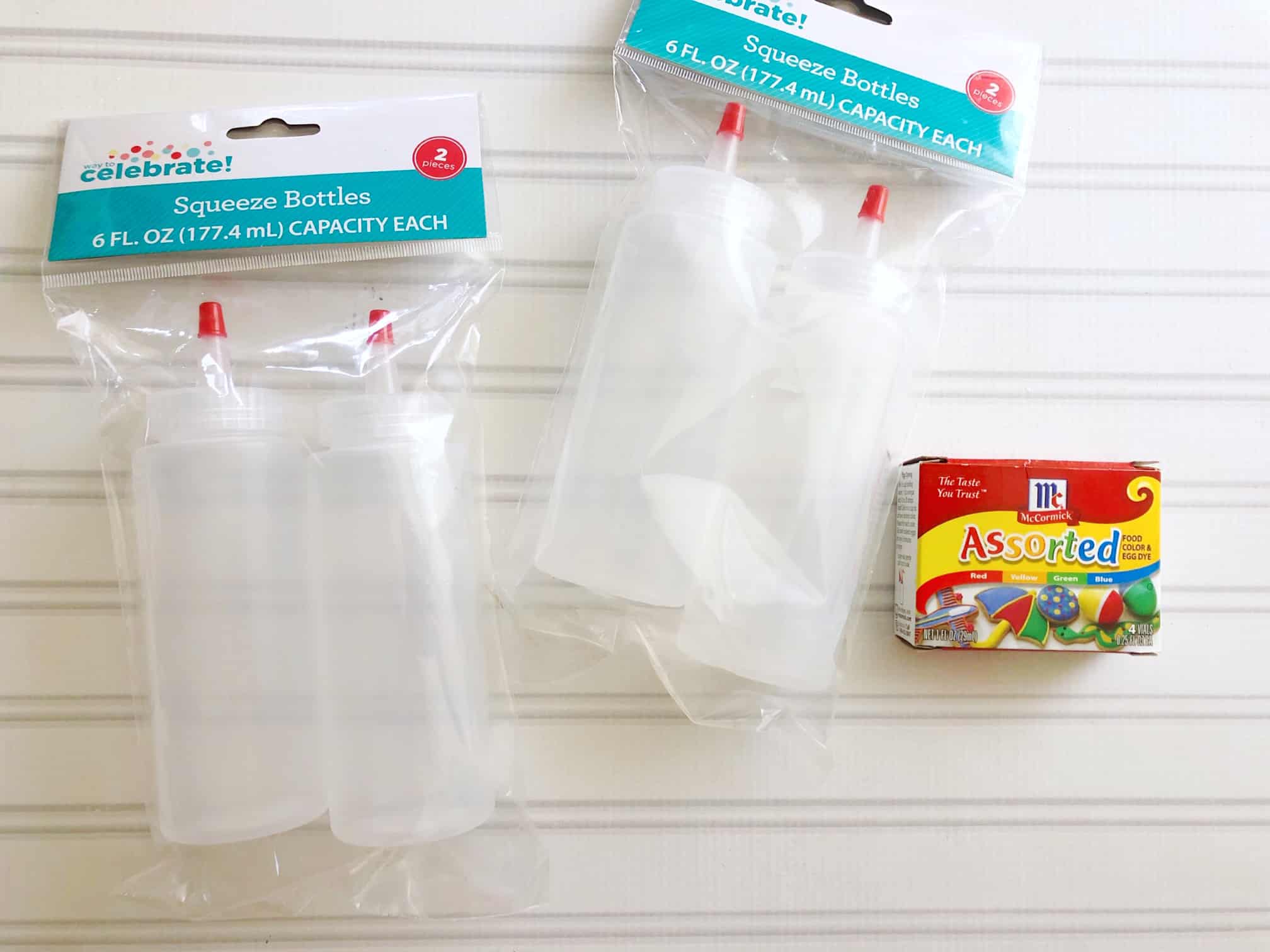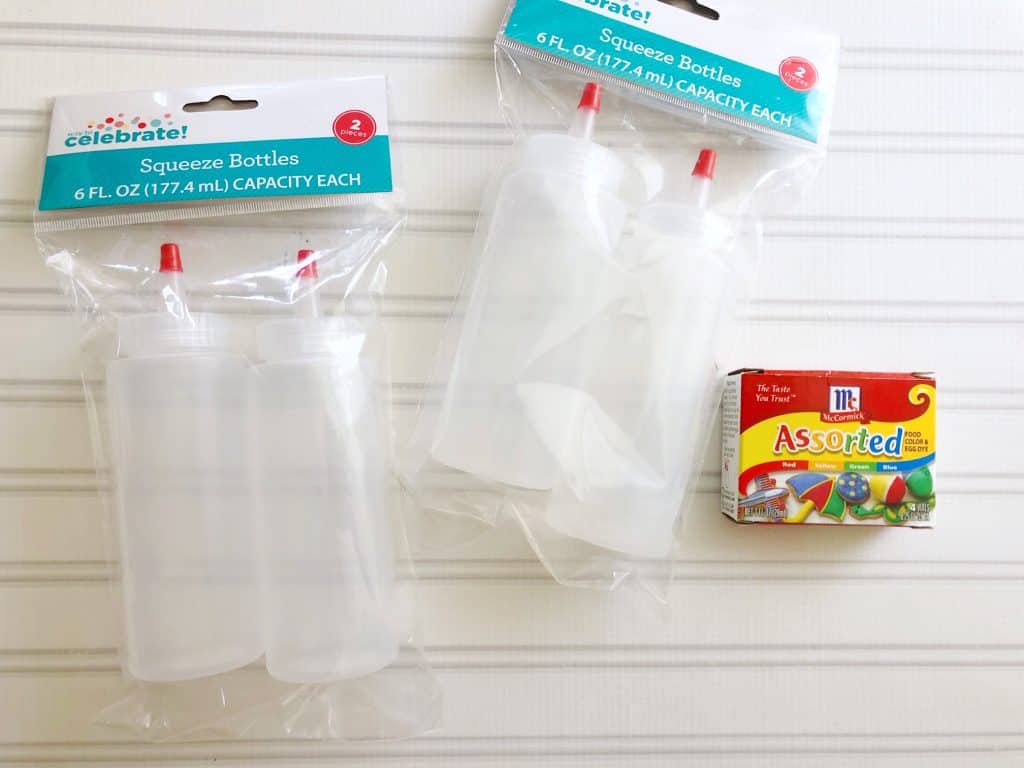 Snow Painting Materials:
Liquid food coloring
Cold water (this is important!)
Squeeze bottles
Snow Painting Tutorial: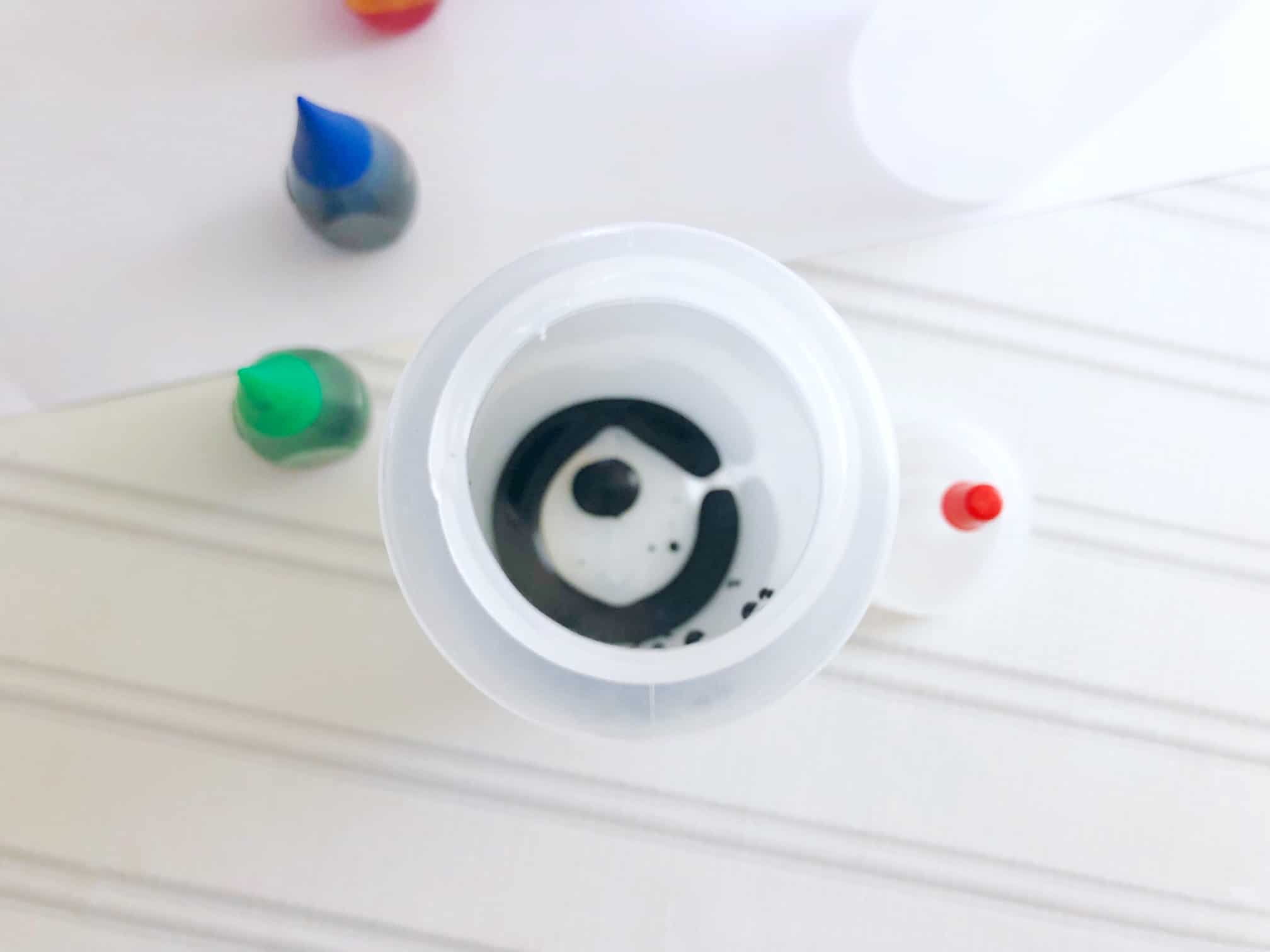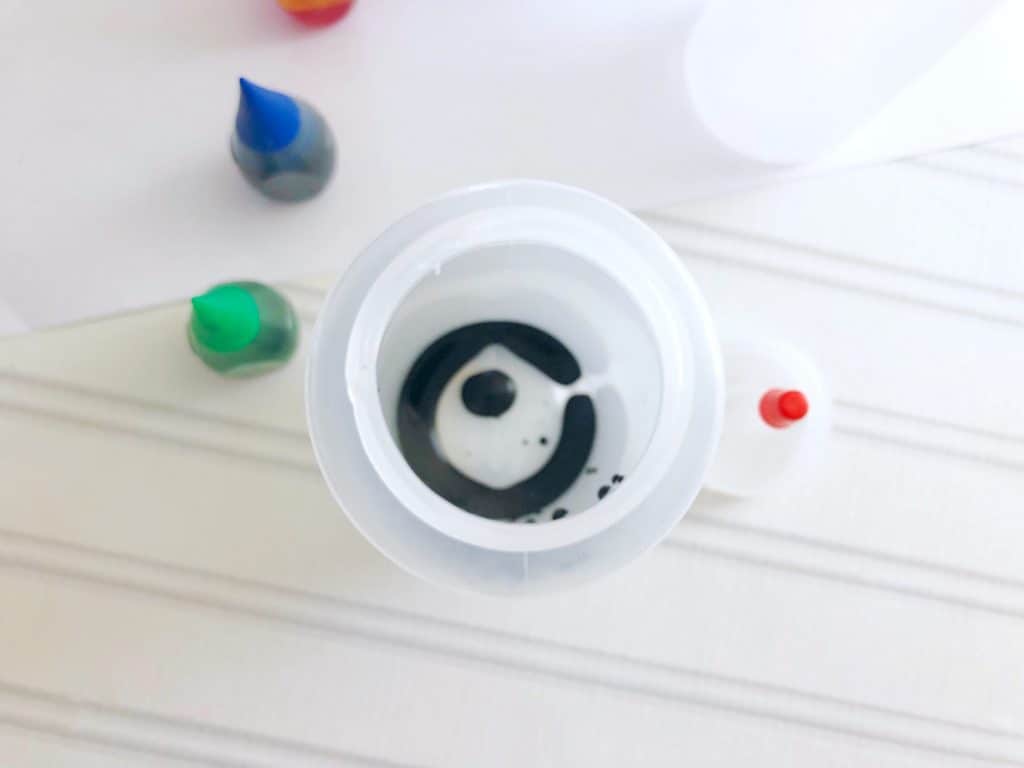 1. Take the lids off of your squeeze bottles and squeeze several drops of each food coloring in a different bottle.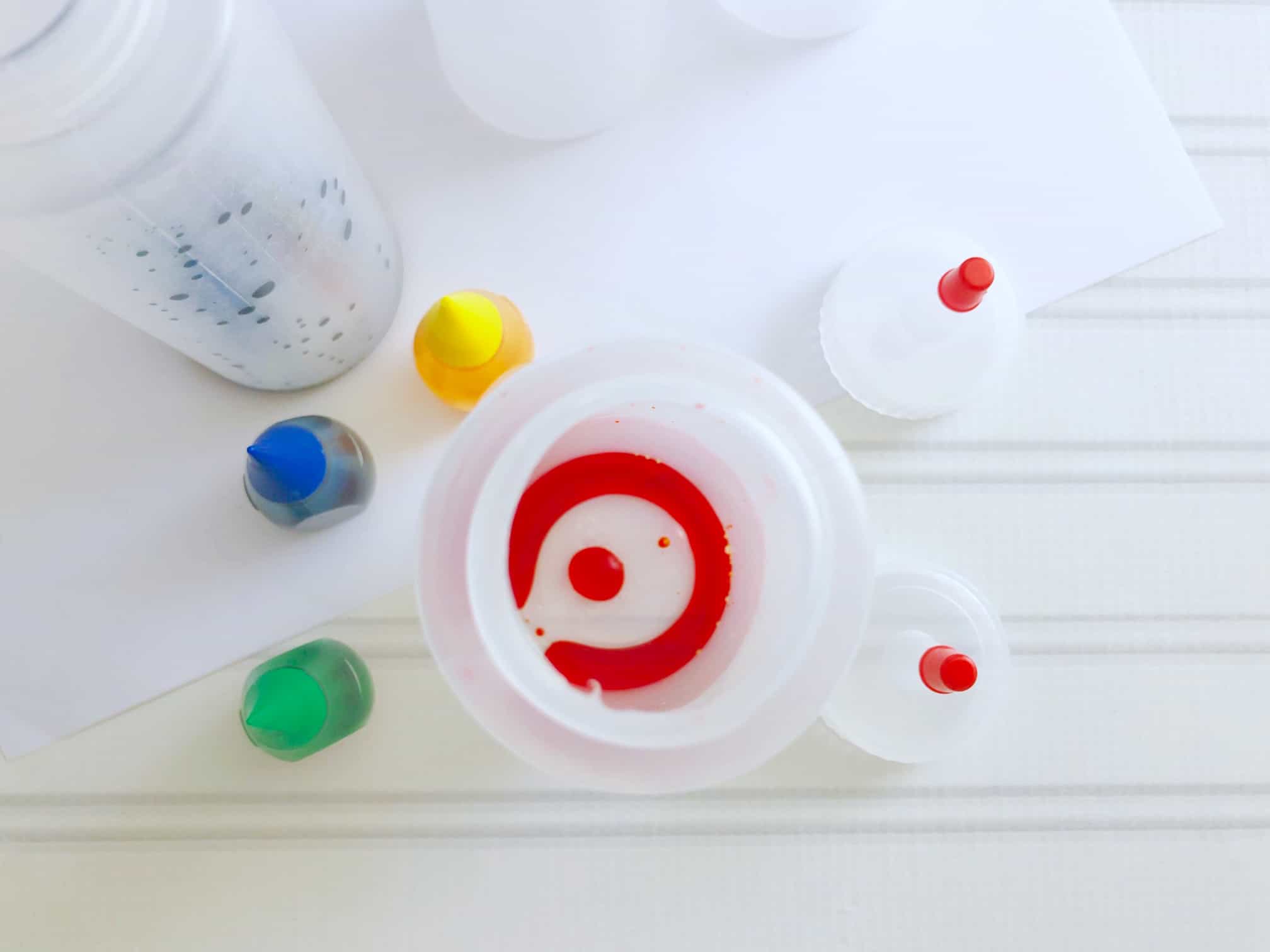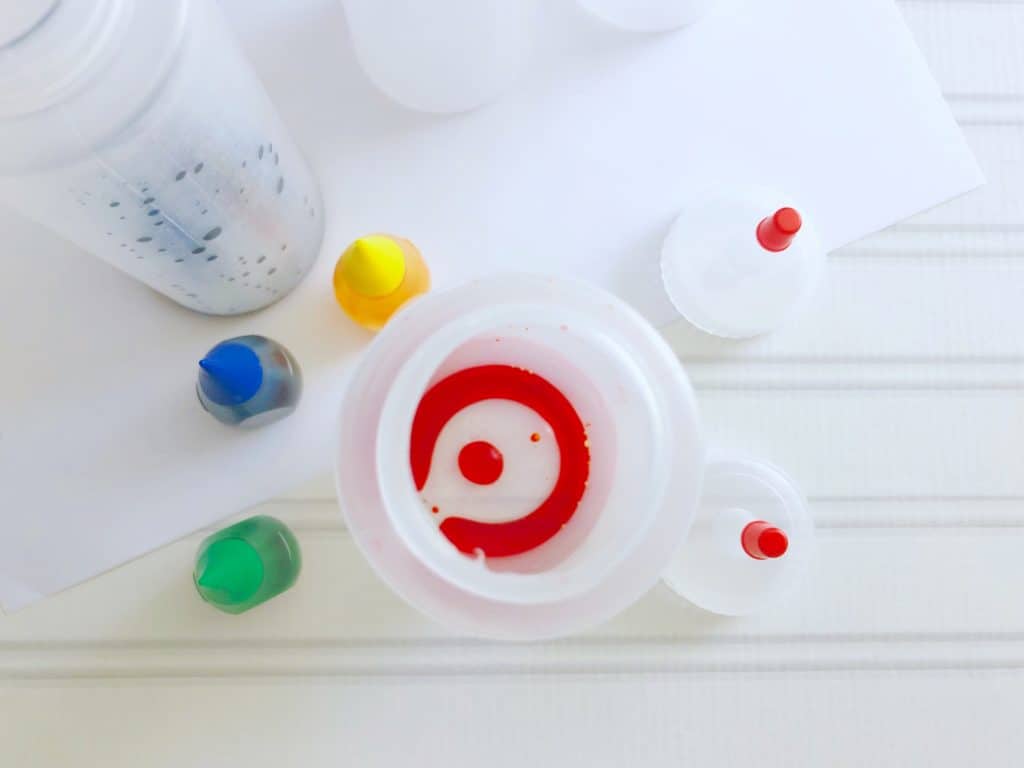 The more drops you add the darker the color will be! Be careful – these colors WILL stain so don't knock over your bottles!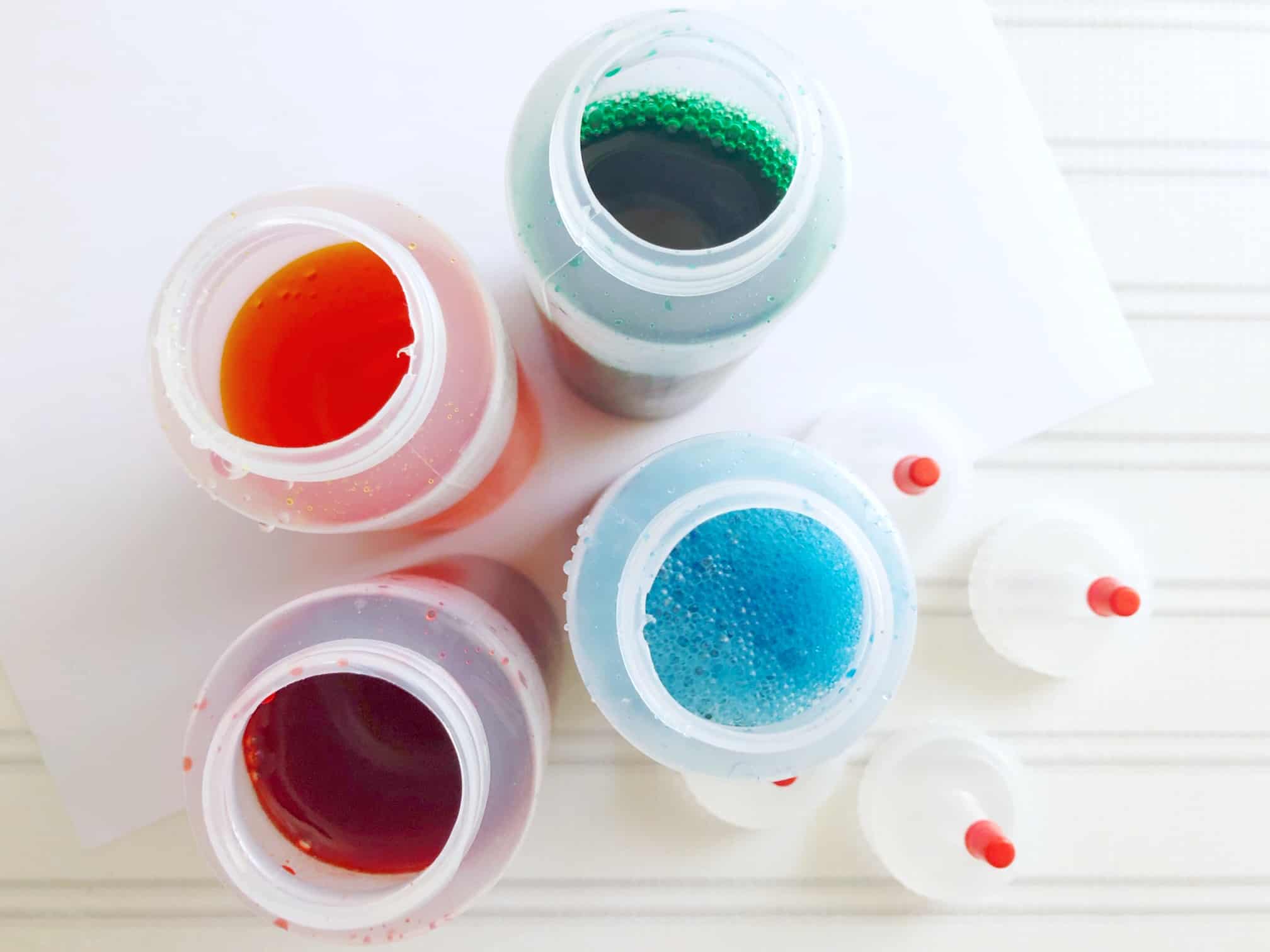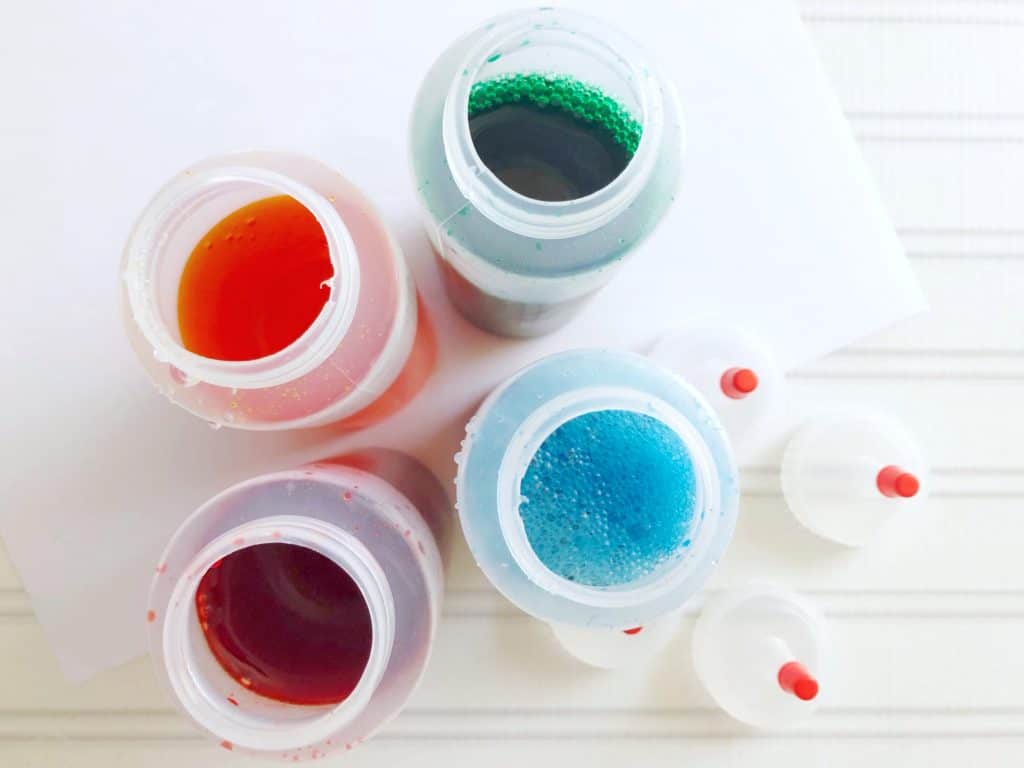 2. Carefully fill up with cold water, not too fast it will bubble over.
3. Tightly place the kids back on and wipe down the bottles.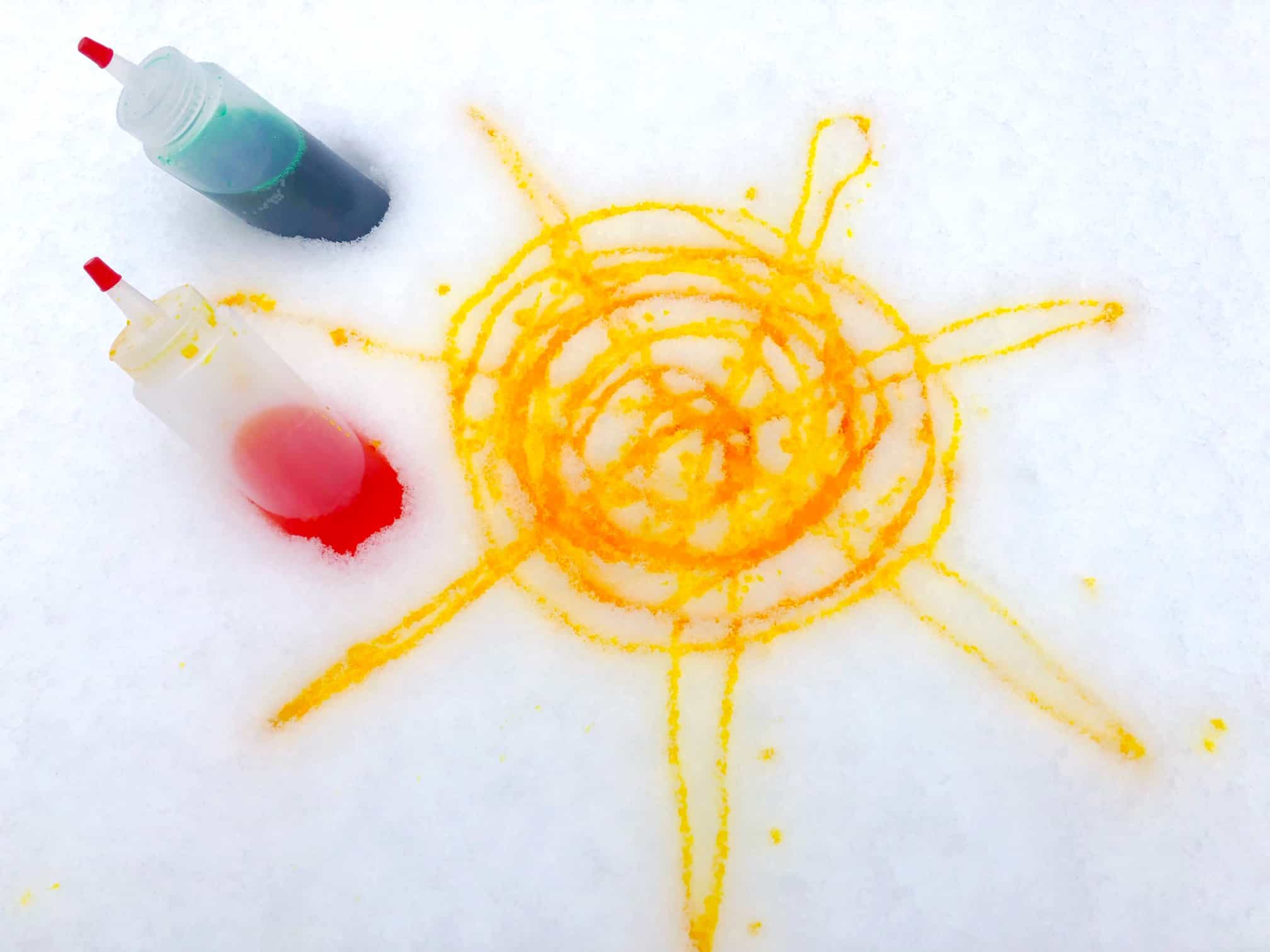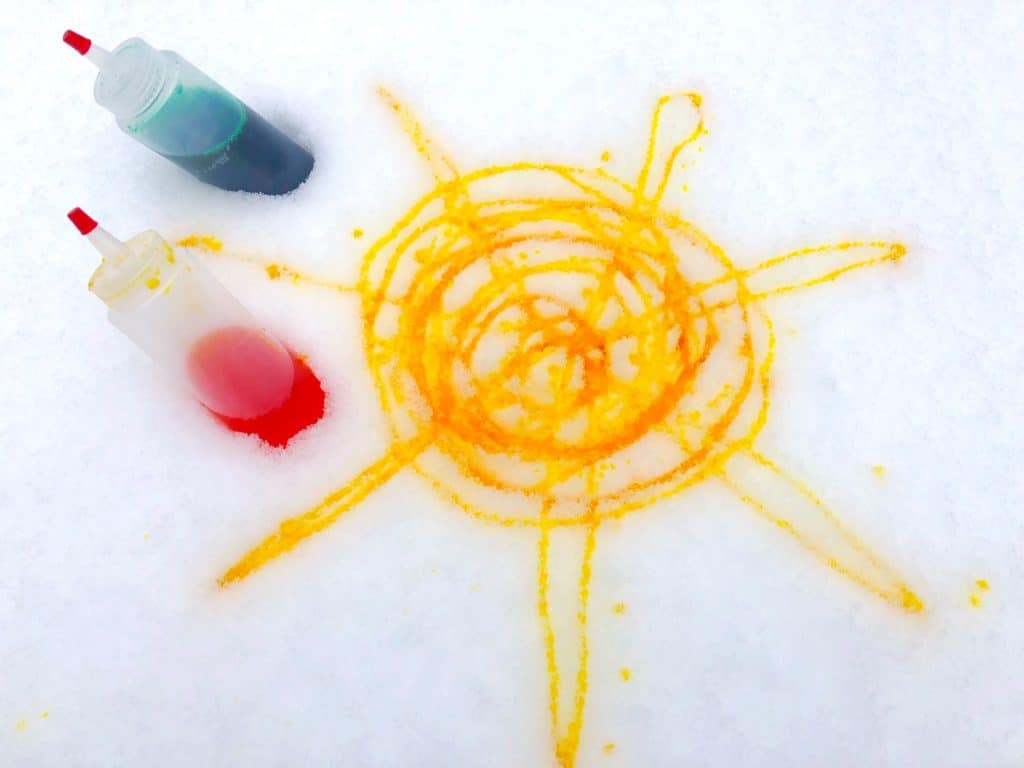 4. Carefully take the tops off and use to paint in the snow. Quick fast "swipes" of color on the snow work best!
TIP – another option that we use often – ESPECIALLY for our younger kids, is adding this snow painting recipe into spray bottles instead.  The pros and cons of these are:
Pro – no spills!  lasts longer!
Con – spraying is harder! tough for youngest ones!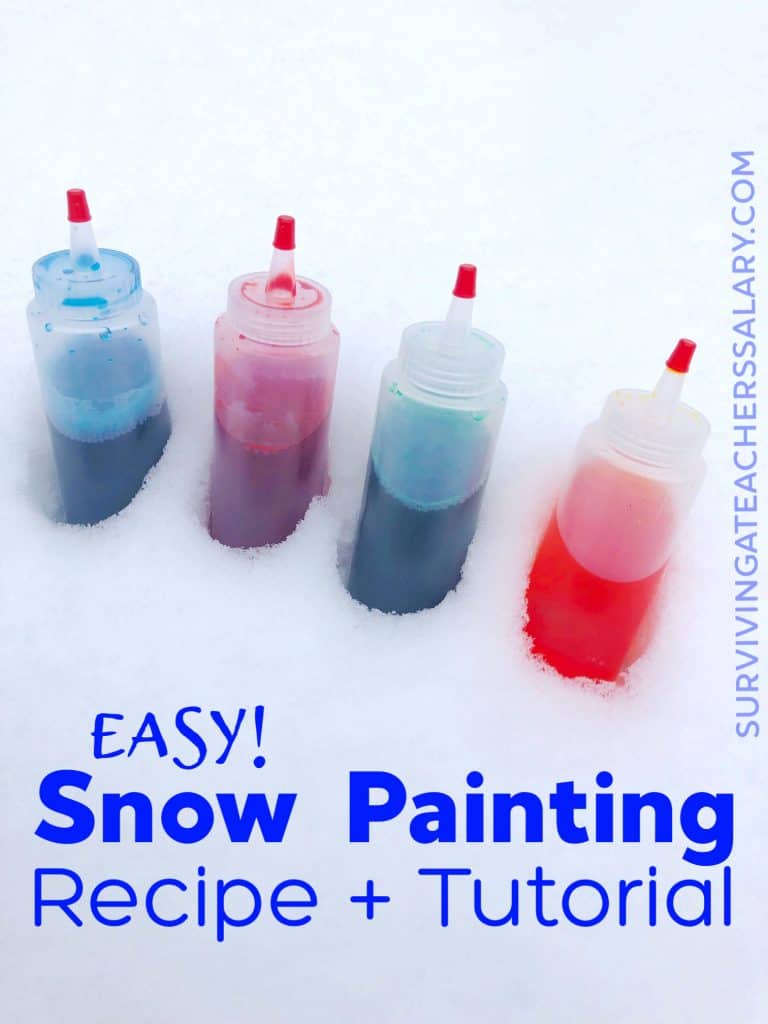 BONUS IDEA – One of our favorite family activities in the snow is working together to pile snow and create an object. Since many of us were born in Florida we like to go with a tropical theme and have created alligators, palm trees, crabs, etc. in the snow! Then we "spray" the snow with our snow painting recipe and voila – a beachy themed front yard!
More Winter Activities for Kids: