Astronaut Toilet Paper Tube Space Craft for Kids
This post may contain affiliate links, view our disclosure policy for details.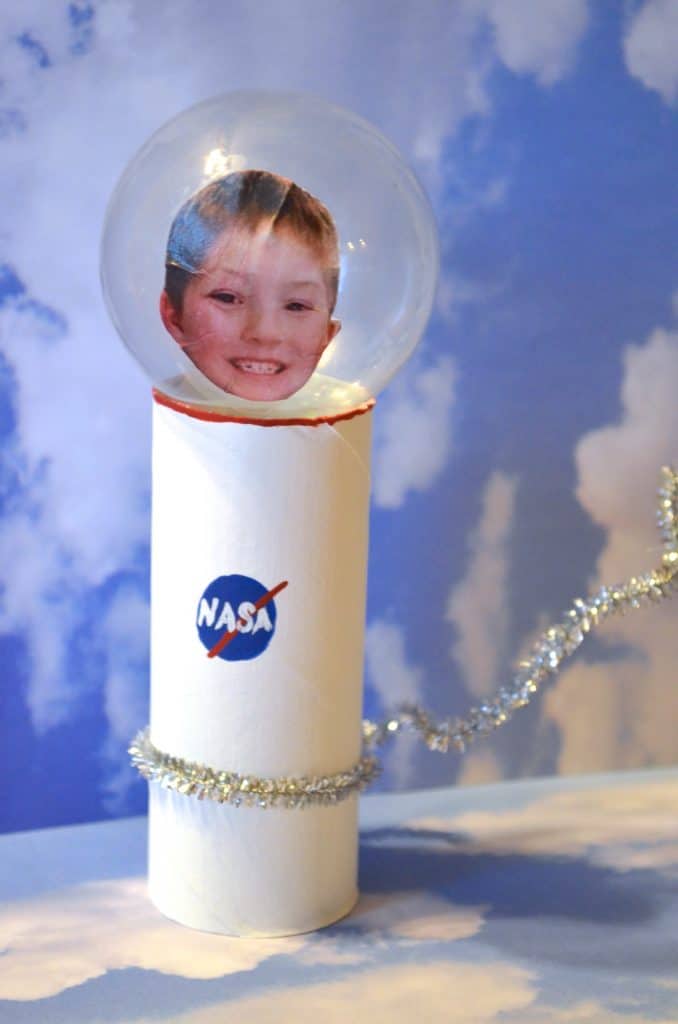 My kids just love all things space related so I thought it would be fun to surprise them and turn them into astronauts while they were at school the other day! This is such a fun way to launch your child's imagination into learning and can easily be paired with trips to NASA, the USS Intrepid, or reading children's books like Mousetronaut, There's No Place Like Space, Roarin' Rockets, or Space Walk for the younger kids. Plus it's easy enough for kids to make on their own!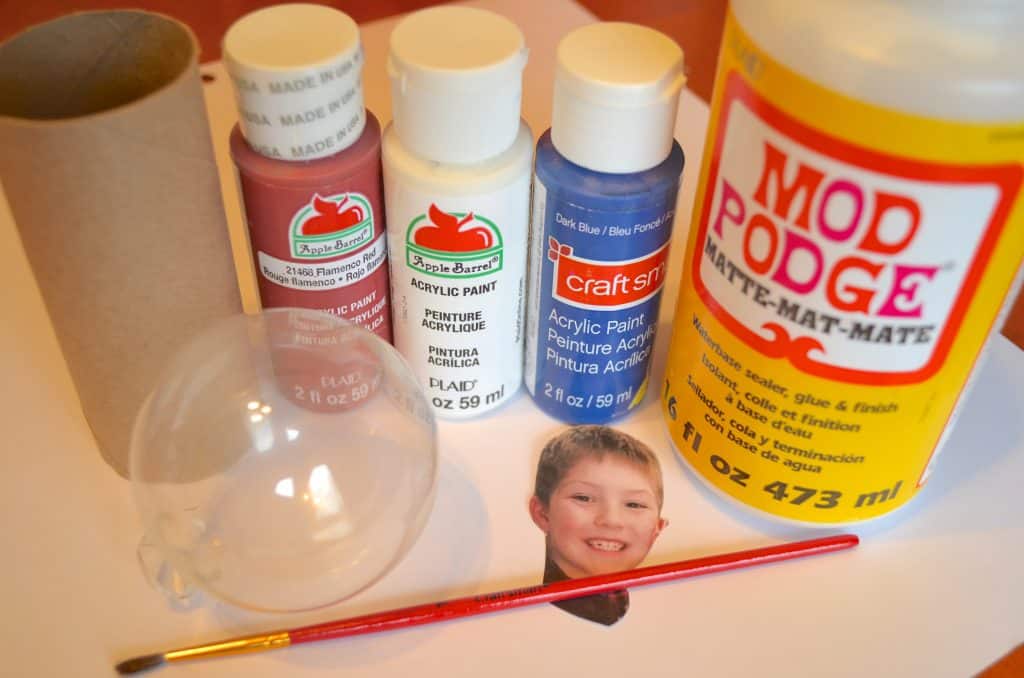 Materials Needed:
Toilet Paper Tube
Clear Ball Ornament
Paintbrush
Mod Podge (optional, see in the details)
Acrylic Paint – White, Red, Blue
Silver glittery pipe cleaner (optional)
Photo of Child's Head
Directions:
1. The very first step is to paint your toilet paper tube completely white and let dry.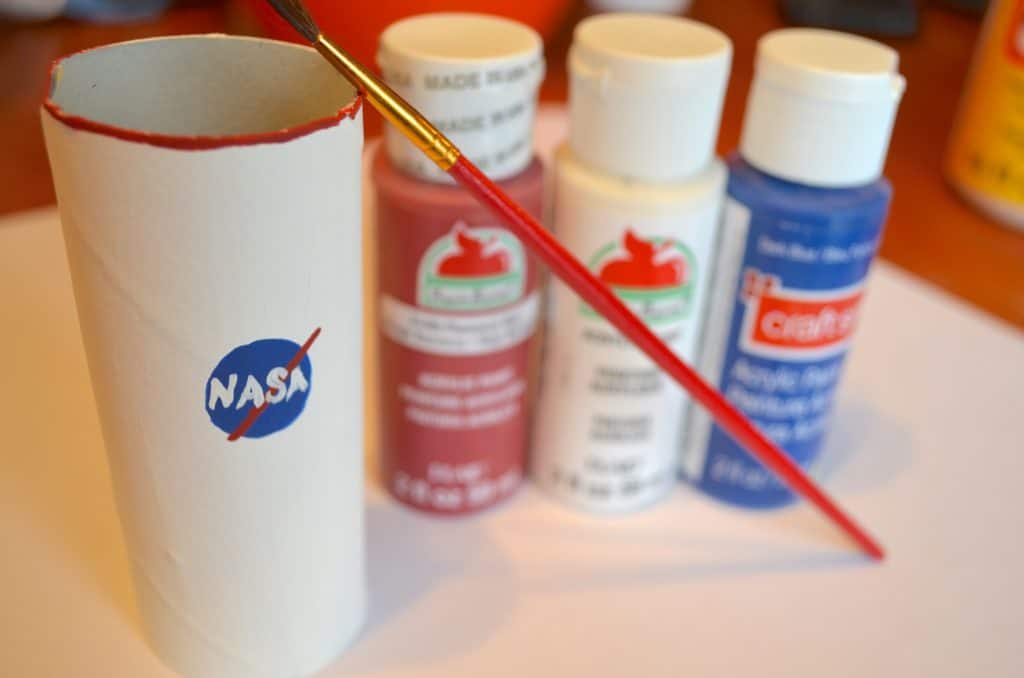 2. Now you can decorate your space suit! There is no right or wrong on how you want your astronaut to look but I wanted my little astronauts to have NASA jumpsuits on. I paint a thin red line around the top of the suit. Then I painted a blue circle with a red line diagonally through it and the letters "NASA" in white.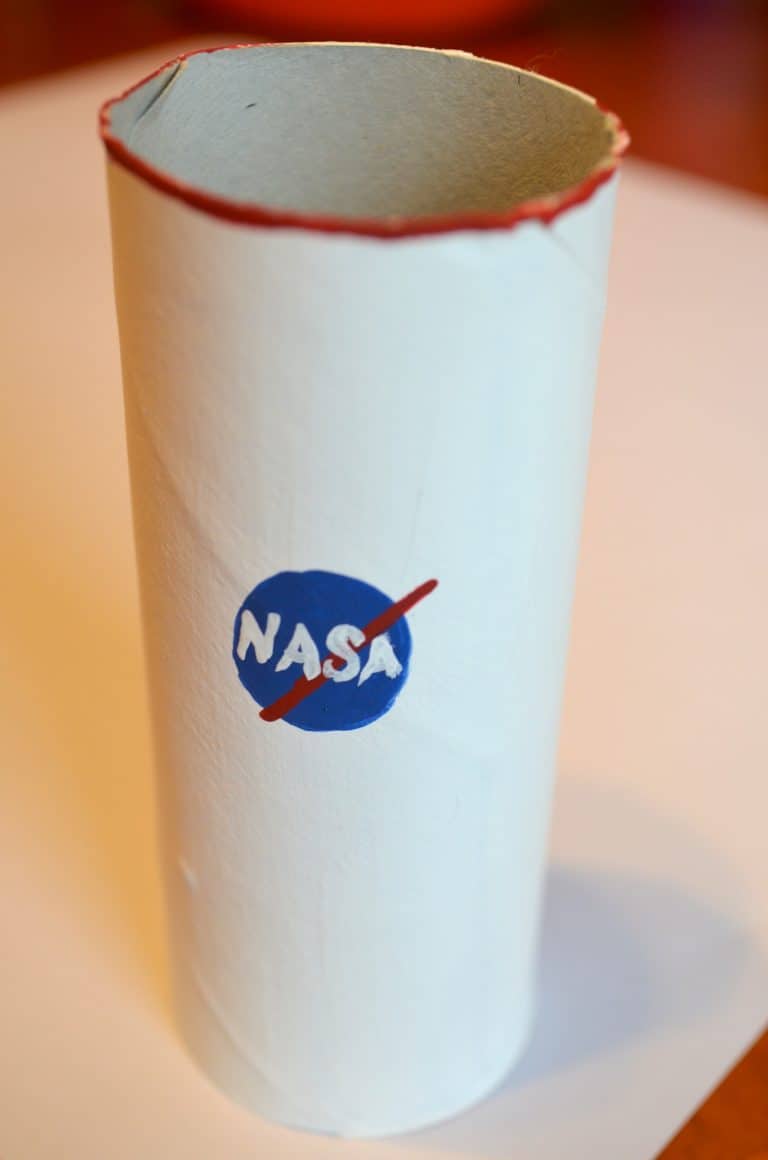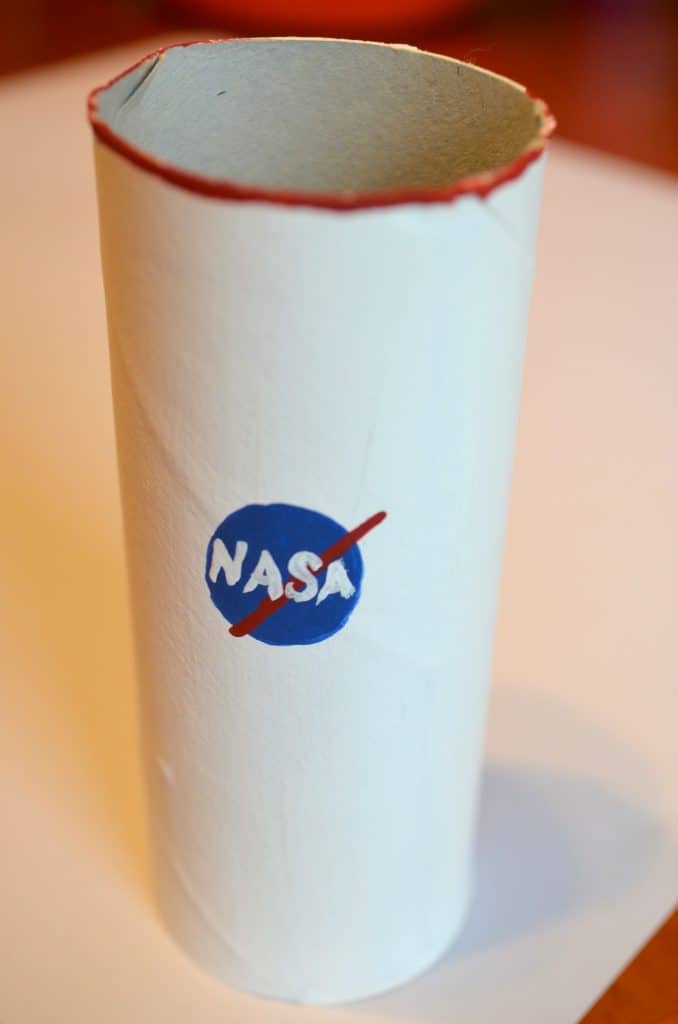 Here's an up close photo if you want to do a similar design.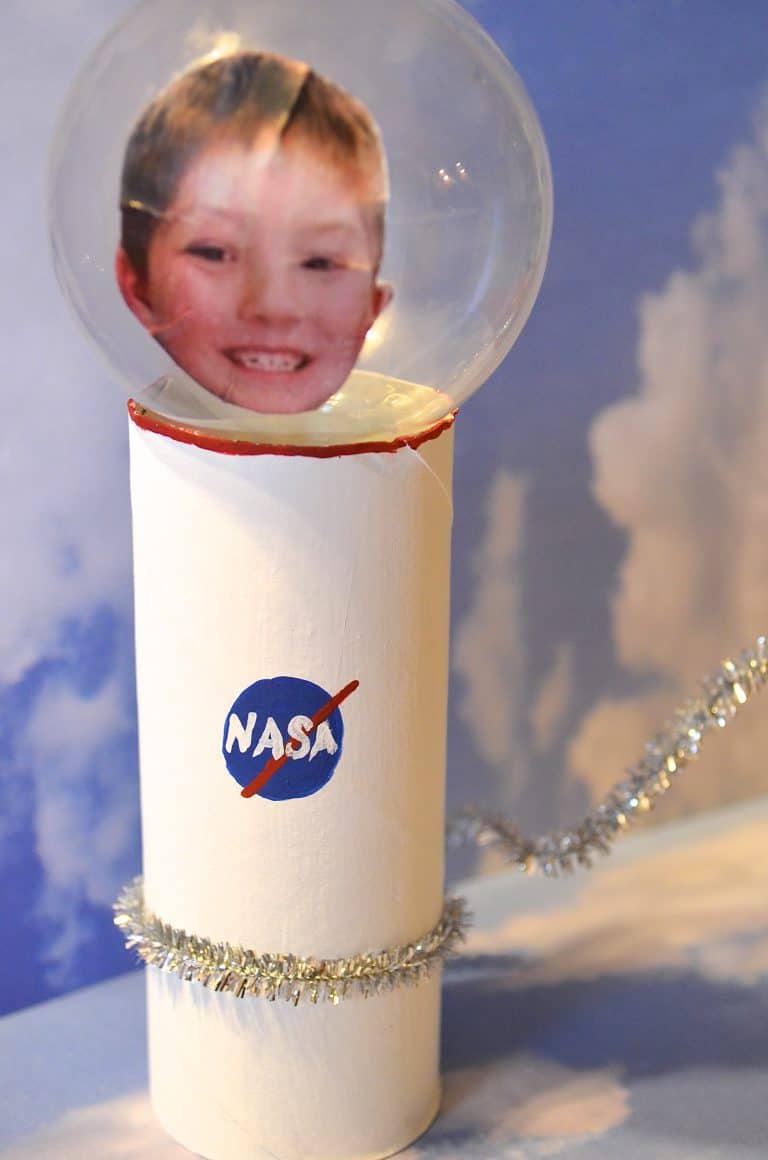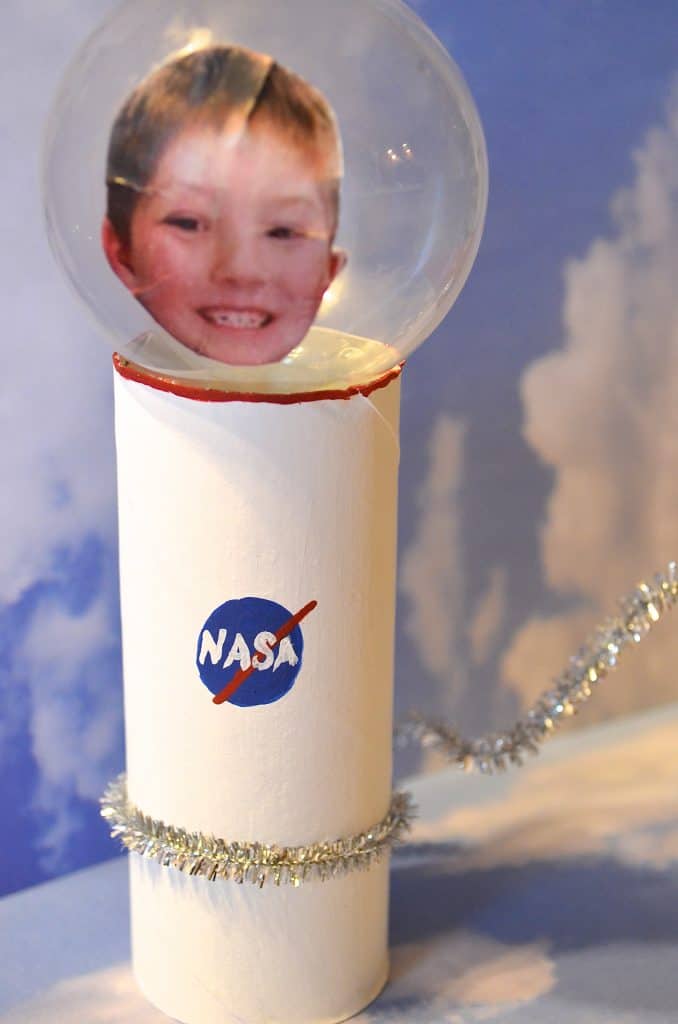 3. Cut out the photo with your child's head and mod podge it right onto the front of your clear ornament. (Don't worry – it dries clear!) Make sure to have the open end down since that will be sitting inside the toilet paper tube! You CAN roll of your child's head and stuff it inside the ornament if you wish which is a lot of fun too but the head can "bounce" around in the ornament as it is moved so be forewarned. If you want you can also hot glue the ornament "head" onto the toilet paper roll.
4. Wrap a single silver glittery pipe cleaner around the astronaut and twist to look like it's attached to the space shuttle! If you want you can even try to create a little jet pack as well!