Seattle Sports' Kanga Car Top Carrier Review – Weatherproof & Easy to Install
This post may contain affiliate links, view our disclosure policy for details.
A few weeks ago I shared on Facebook about our upcoming 7000 mile road trip! YES – 7000 MILES! We've been planning for this for 6 years and you can read more about our cross-country itinerary here. If you're wondering how we can afford such a crazy trip (we'll be camping out under the stars in a tent most of the time!) – check out our popular post on How YOU Can Afford a Vacation on $20/Month!
When I shared about our upcoming road trip Seattle Sports quickly agreed to partner with us and sent me one of their Kanga Car Top Carriers! It's PERFECT because their products are MADE IN THE USA and we'll be traveling all over the USA!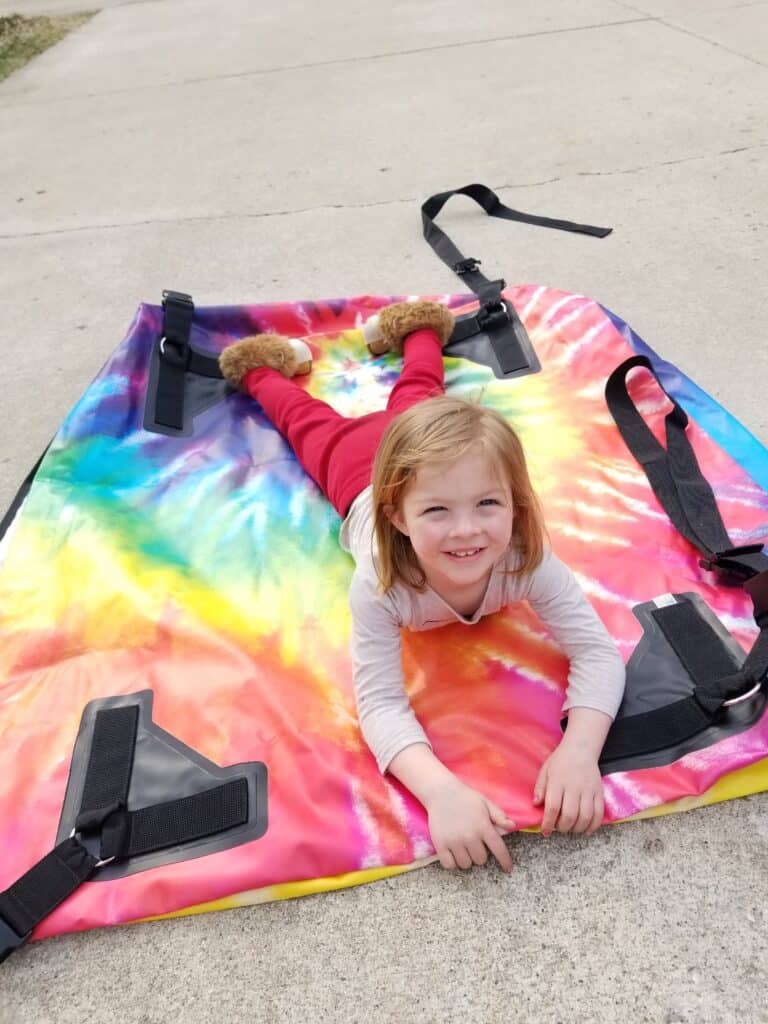 I've never had a soft sided car top carrier before so using the Kanga Car Top Carrier will be a new experience for me! Not to mention that I'm not the tallest person out there so reaching something on top of my car will be quite the challenge! When I first took it out of the box my kids all OOOOH and AAAAHHHH at the colors! We chose the tie dye style so that I could easily spot my vehicle in parking lots across the country! It's the little details that matter! I lose my car everywhere I go! (Do you know how many silver mini vans are out there?!)
At first I was surprised that the brightly colored carrier seemed so small. But as we began filling it with stuff just to see how much it held I was shocked! It was like a magic bag of never ending room! The Kanga Car Top Carrier holds 14 cubic feet – imagine 104 GALLONS stuffed inside there! That's a TON!!! (The official dimensions are 10-19in H x 35.5in W x 47in D). I stuffed 5 sleeping bags, several camping sleeping pads and comforters inside and you can see in my photo below on the roof of my van that my husband is installing – it still looks empty!!
AWESOME Kanga Car Top Carrier Features:
100% radio frequency-welded seams and corners (eliminating needle hole leaks)
deeply recessed zipper that runs the perimeter of the unit
heavy-duty vinyl = weather-tough roof pouch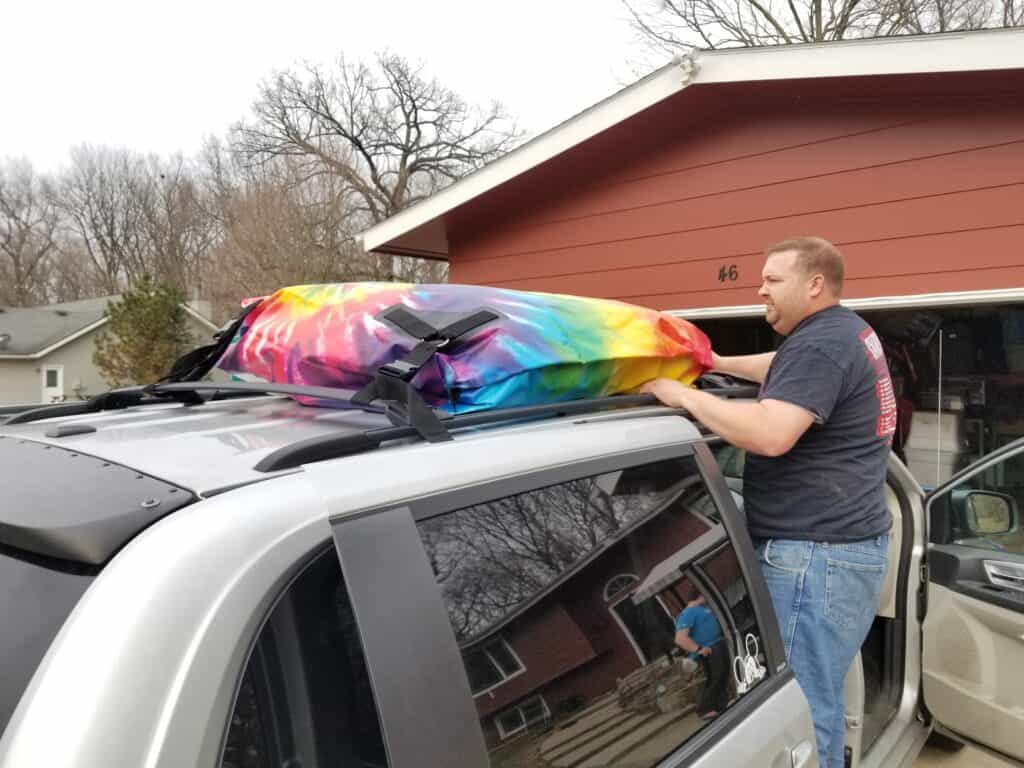 Installing the carrier was crazy simple. We literally laid it on top of the van, snapped the buckles in place, and tightened them down. Sounds good right?! At the end of the summer when our road trip is done I'll update this post and let you know how it worked for us! The good, the bad, and everything in between! I'll be traveling most of the trip by myself with our 3 children. I can't reach the middle of the van inside the carrier because I'm too stinking short so I am positioning everything I NEED access to around the edges of the vehicle for easy grab access. Our current plans are to fill the carrier with:
3 Bedding / Comforters
5 Sleeping Bags
5 Camping Mats / Pads
1 Umbrella Stroller
5 Camping Chairs
5 Winter Jackets
3 Sleds (for sand sledding!)
?????????
The aerodynamic bag mounts to cars with or without racks and collapses down when not in use.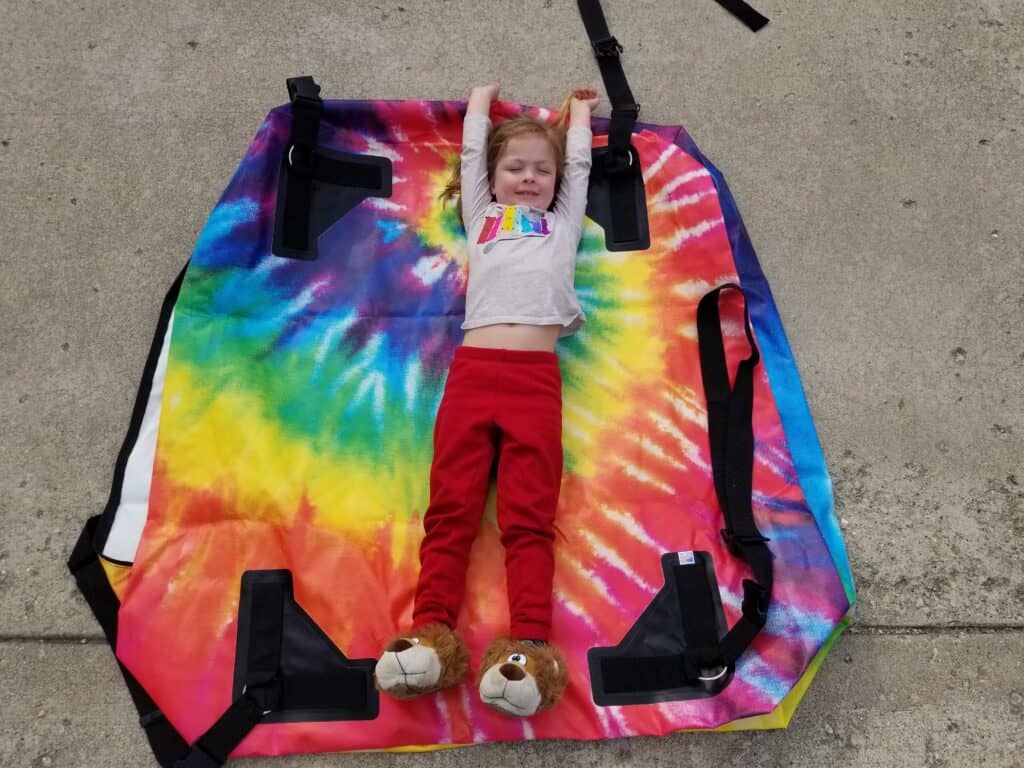 About Seattle Sports:
Seattle Sports is founded in 1983, is one of the few outdoor gear companies still making some of their gear right here in the USA. They pioneer radio-frequency seam welding and are known for their tough but affordable dry bags.