VTech InnoTab 2S Wi-Fi Learning App Tablet Review
This post may contain affiliate links, view our disclosure policy for details.
Did you know know that on average kids lost one to two months of math and reading skills during the summer according to John Hopkins University?
That can be a huge setback and there are SO many fun ways to keep your kids learning throughout the summer! Beat the Summer Brain Drain with VTech's InnoTab 2S Wi-Fi Learning App Tablet!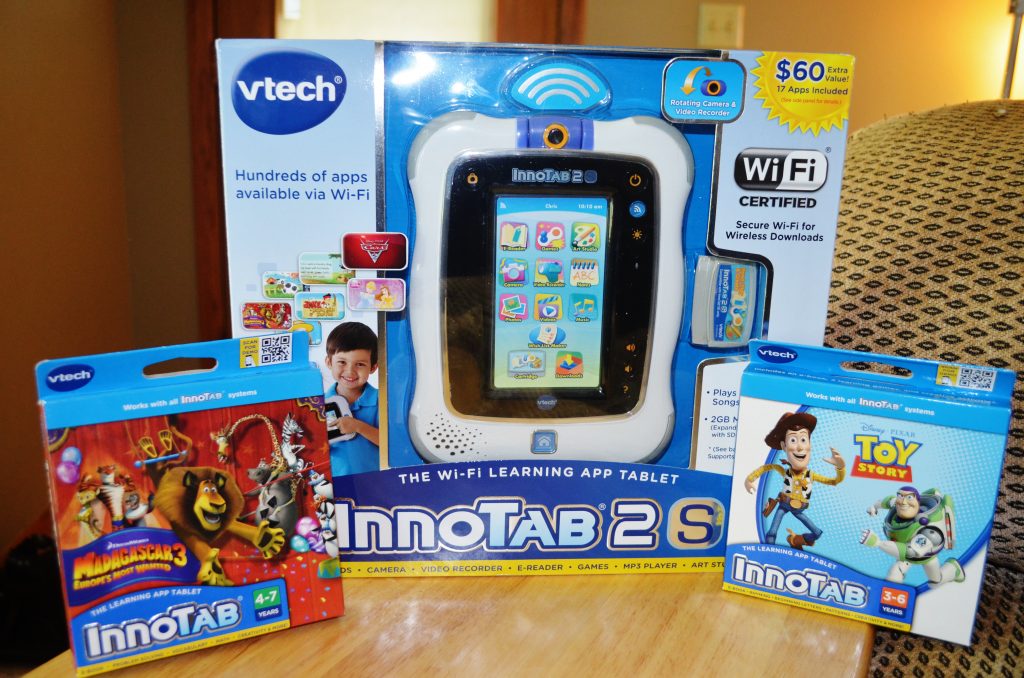 We were recently sent the VTech InnoTab 2S Wi-Fi Learning App Tablet to review and I was extremely eager to check it out. I knew it was a tablet for kids but other than that I didn't know much about it. We have tried other kid-friendly tablets so I was curious to see what sort of features the InnoTab 2S had to offer.
One really neat feature that I noticed right away is that this learning app tablet connects to your Wi-Fi which means you don't have to plug it in to your computer to download apps from the Learning Lodge, VTech's "app store". In fact it's pretty cool because your kids can actually create a wish list and then email it to you. But don't worry – you can set the limit on how many times they can email you! 🙂 I like this because the kids on their own time can look at what interests them.
You can't actually get on the internet on the tablet, it's just for downloading apps from the Learning Lodge. And you can NOT buy apps on the tablet (PHEW – can you imagine kids randomly buying apps!) – the parents can purchase the apps online and then it will download via the Wi-Fi ability.
The Learning Lodge has over 350 educational games, ebooks, music, videos, etc. I noticed a big difference with these learning apps compared to others we've used not only in quantity, but also in price as well as specifically geared towards certain ages. Apps started at only $2.99 which I thought was just a fantastic price and really no difference than the price of apps I would download for them on my phone.
There is also a very distinct difference in the apps that are geared for my 6 year old as opposed to apps that are geared for my 3 year old. I LOVED it – instead of buying an app that both kids had to use no matter what their level was I was actually able to download apps geared toward each child. It has made a big difference in their desire to play and really helped strengthen learning skills for each child. And it's not just age geared but it's also geared for varying interests.
There are puzzle apps, strategy apps, feeding animal apps, coloring apps and all sorts of other ones to choose from. Not to mention all of the different kid-friendly characters ranging from Jake and the NeverLand Pirates to Teenage Mutant Ninja Turtles, Dora, Thomas, Sesame Street, and more!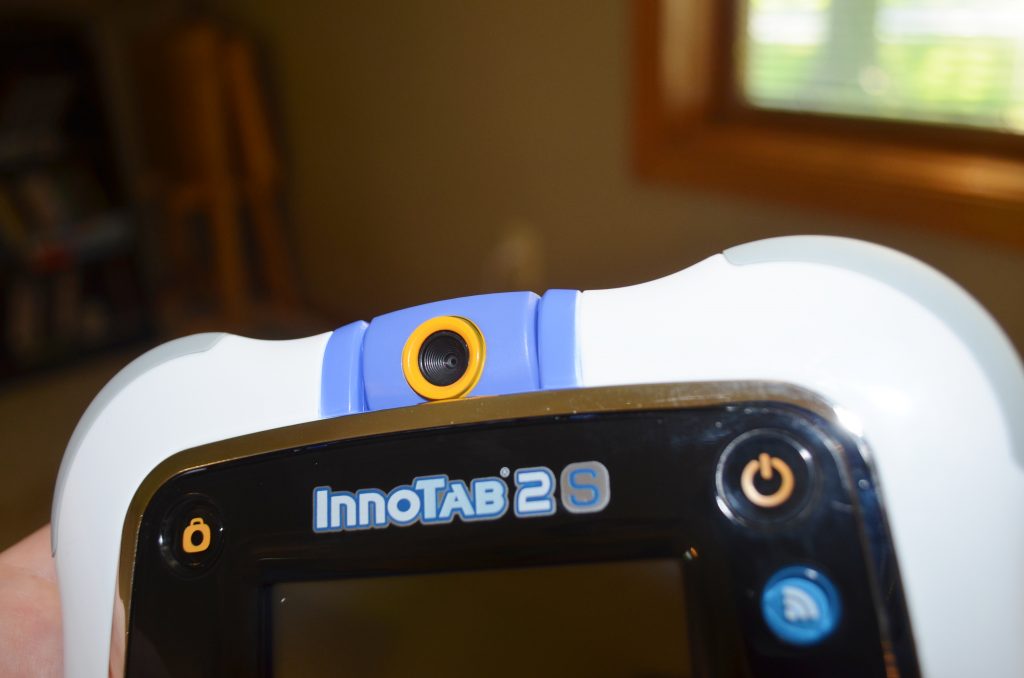 The InnoTab 2S also has the ability to record videos, take photos AND has a built in 180* rotating camera which you can see above which is pretty awesome. It also has a tilt sensor making it similar to the use of an iPad. It also includes an MP3 Player, e-reader, art studio, microphone, and all sorts of other "extras" that really give this tablet a full functionality for kids.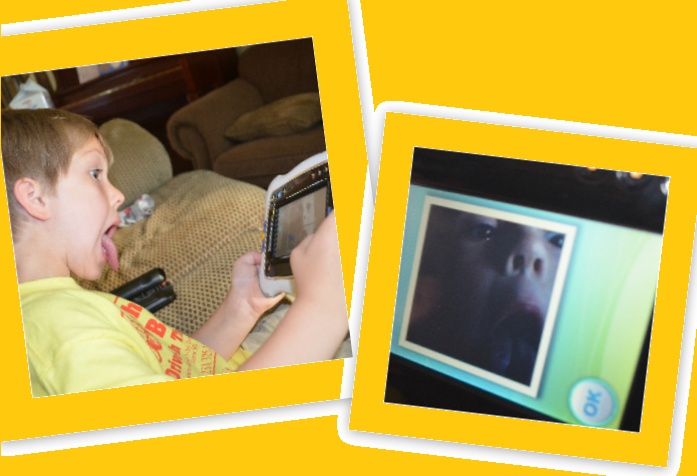 The very first thing my kids noticed when they opened up the packaging was the camera of course. Before they even played games they took full advantage of recording themselves making silly faces. My son also videos all sorts of silly things and even all the trees we pass while driving!
A Few Specs on the InnoTab 2S:
*2GB Memory (expandable up to 32GB!)
*Plays your own MP3 Songs & Videos
*17 Apps Included
*2 FREE Downloads Included (premium content not included)
*Includes Smart Tools – Calendar, Clock, Calculator, etc.
*Works with PC & Mac (see packaging for additional details)
*Geared for Ages 3-9
*E-books come with Story Dictionaries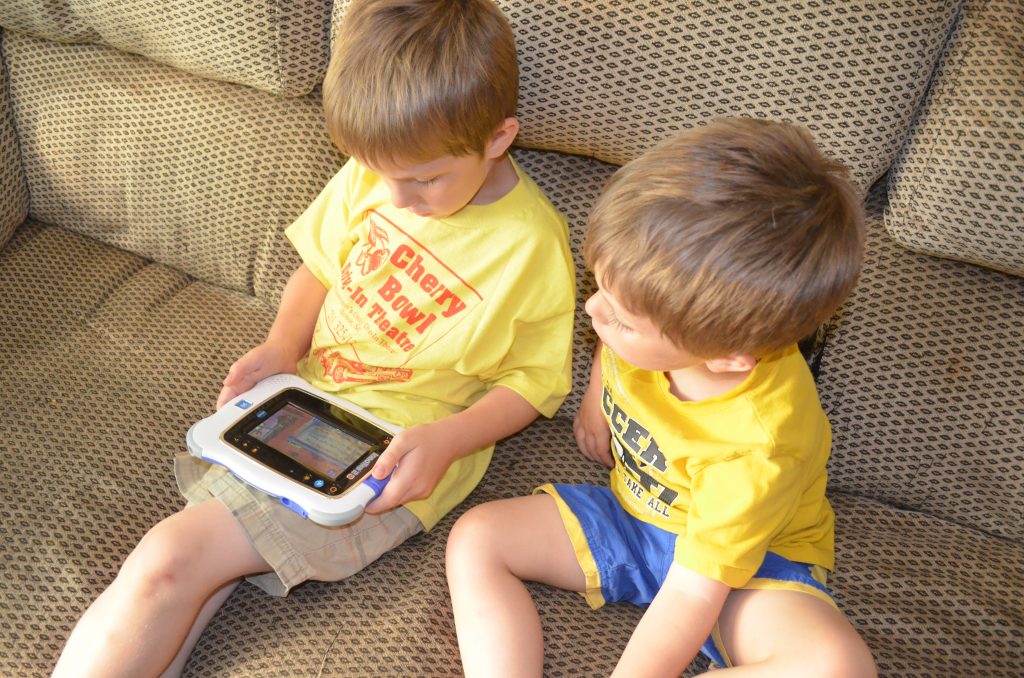 My kids have been having a BLAST sharing the VTech InnoTab 2S Wi-Fi tablet. It has come with us on road trips, it has kept them occupied while I'm doing grocery shopping, and of course they've just plain had fun using it at home. (Hint – it's great for waiting at doctor & car appointments!) It was very simple to set up the Learning Lodge and get the kids started pretty quickly. Ours came with two free downloads so I picked one app for my youngest (a building puzzle type app) and one app for my oldest (math and strategy to feed penguins).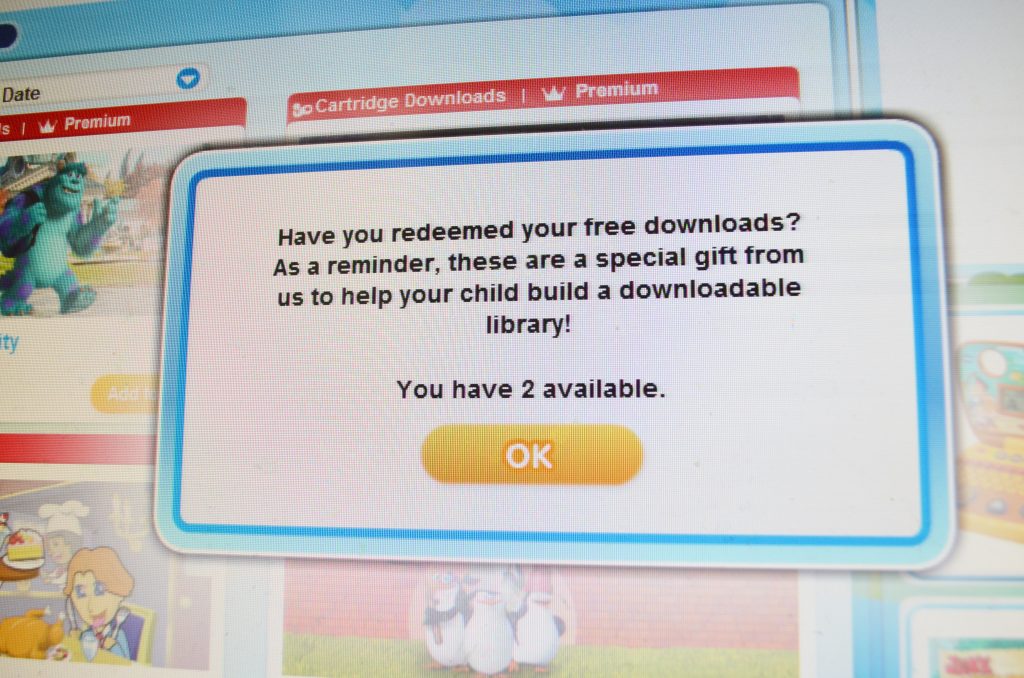 The apps that my boys have been playing are quite similar to apps that they use on my phone. It doesn't use my phone battery which is a plus for me and they've got their very own tablet to tote around. I highly recommend getting a cover for it just for extra protection although it seems quite sturdy and I'm not worried about my kids carrying it around.
I also recommend buying rechargeable batteries or a car charger plug in for it. Although my boys haven't needed to change the batteries yet I'm sure it's only a matter of time! One thing that I liked about the InnoTab 2S is that because it includes apps you don't need to buy games or apps right away for your kids to enjoy the fun!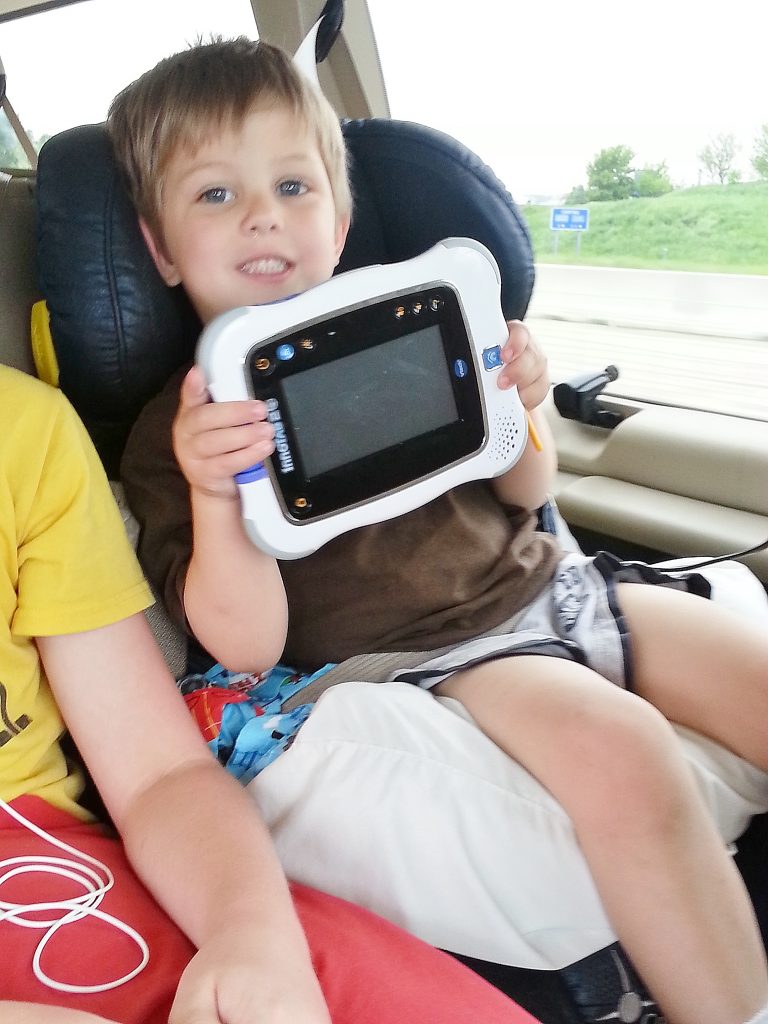 We already have our InnoTab 2S packed for our upcoming road trip. I love that the included stylus stores in the back of the machine so it's handy. Overall my boys and I are all very happy with the VTech InnoTab 2S. We would definitely recommend it for kids. There are TONS of apps starting at $2.99 so the price for additional games is great.
The more expensive cartridge games include my kids favorite characters. I love the ease of downloading the apps without having to plug it in. (I know, it's a little thing but it's nice to have!) Educationally there are plenty of games and e-books to keep your kids busy throughout the summer. From math to reading, art and music you will find all sorts of apps geared towards your child's age level.
I also appreciate that you can expand the memory to 32GB so that this tablet can grow with my kids as they get older. In the Learning Lodge online I can also keep an eye on what types of skills my kids have been practicing and what grade level they are at as well as how many questions that got correct/incorrect. This is a great product and my kids love it!
Disclosure: I was not compensated for this review. VTech provided the above product and information to use in order to form my own opinions. All opinions are my own.