Afford ANY Vacation Travel as Low as $20 Per Month!
This post may contain affiliate links, view our disclosure policy for details.
I LOVE to travel! And when I'm not traveling, I'm dreaming of traveling and scheming how I can hit the road next! I have come up with a simple way for my family to easily afford vacations that fit us perfectly – for just $20 a month. Our travel styles may be different than yours (check out our travel blog Exploration America!) but these money saving concepts are the same no matter how you like to budget for that next trip!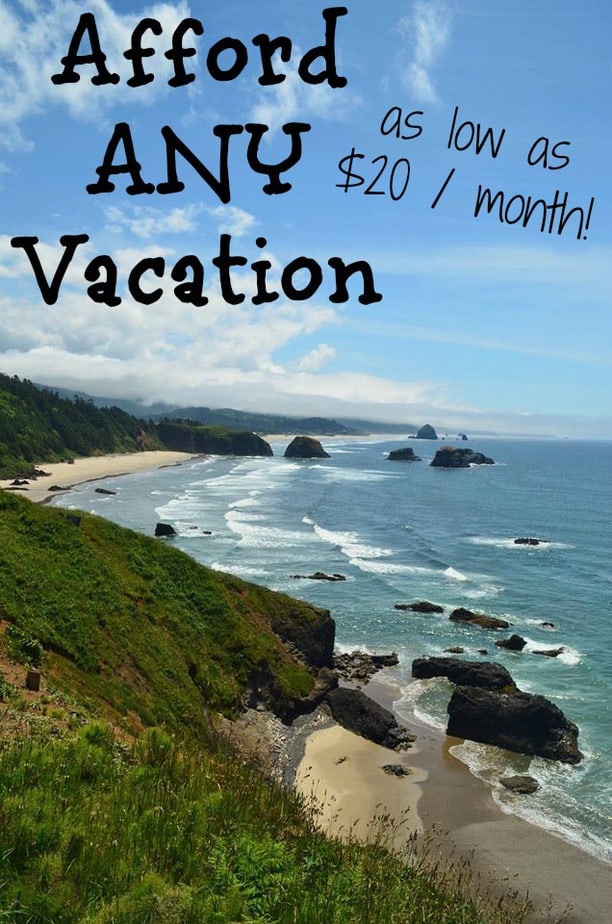 Oregon
Here's how I save for travel:
My SECRET? Shhhh! PRE-PLAN!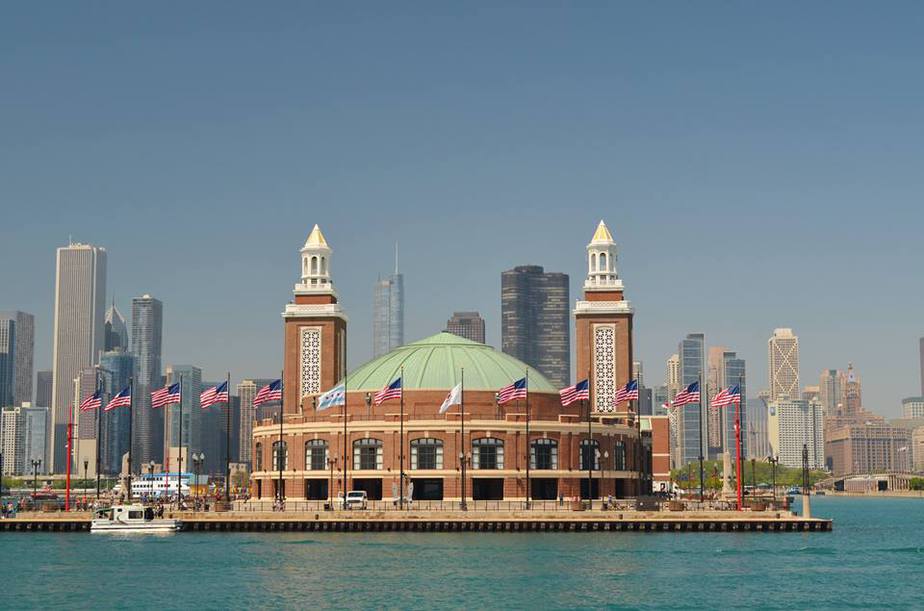 Chicago
YES – it REALLY is that simple. No matter whether you're only making $30,000 a year or $60,000+ a year this method works! Simply adjust it to fit your income and needs. I have found that even on the tiniest of salaries we can afford vacation by saving $20 a month – that's it! Even on our tightest income years we always found a way to stretch $20 out of our expenses a month. By doing this we have been able to take vacations to Niagara Falls, travel the Oregon Coast, and more! It may not be international travel (unless you can drive there of course) and fancy spa resorts but we've always had a fantastic time and made plenty of memories.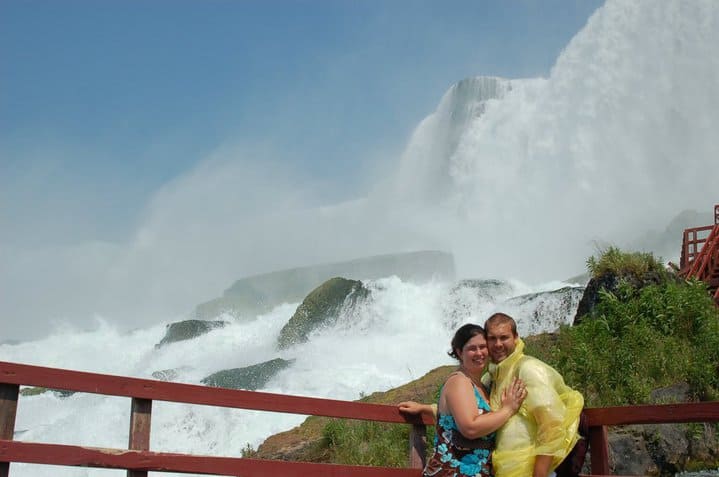 Niagara Falls
I've made a chart below for you to see how much your savings each month will add up to! Typically we can afford to take a nice trip every 3-5 years depending on what we can save up for. The goal for me of course is to always save MORE than $20 a month. If I receive birthday money, tax return money, etc. I always dump it into our vacation fund to help it grow even quicker! If you can stretch and save just $30 or $40 a month it REALLY adds up after 5 years and is feasible to take a vacation after just 3 years! Can you afford more than that each month? You've got yourself a pretty nice vacation! We splurged in Niagara Falls for $700 on a 4 day trip and had the time of our lives flying out and traveling the entire Oregon Coastline for $1100.
Be willing to change your destination if you can't afford it! Do NOT go into debt just to travel! Our 5 year anniversary trip we had been planning on going to Oregon but after having a baby we realized we just couldn't afford it, so we drove to Niagara instead and started saving for our 10 year anniversary trip to Oregon. We recently took a 42 day trip across 9000 miles from the Chicago area across Route 66, up the Pacific Coast Highway to Washington, then down through Utah & Colorado back to the Midwest!
How to Save for Travel Chart: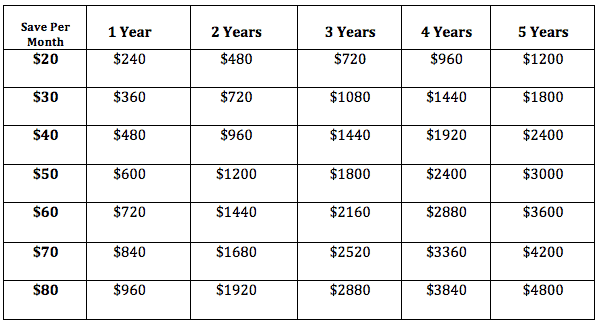 How I personally Maximize our Vacation Budget:
1. Know where you want to go BEFORE you start saving. 
We ALWAYS have a destination in mind BEFORE we even start saving money. Not only does it help fuel or desire to save every penny we can but it allows us to plan itineraries, look for discounts, and pre-purchase reduced admission prices. It also allows me to pre-plan souvenirs and activities for the kids. Plus it really builds up the excitement over several years! (If you're heading to Disney make sure to check out Undercover Tourist – one of the few places you can purchase discounted Disney tickets!)
Typically my budget for our family of 5 is $1000/week – that has to include EVERYTHING – food, lodging, extras, etc. Sometimes we are under/over depending on the attractions (big cities tend to cost more!).
2. Stalk

Groupon

 at least 6 months before your trip. 
This one tip alone literally saves us hundreds of dollars on each vacation. I search for deals on hotels, restaurants, and attractions where we will be traveling. We've been able to do so many "extras" because of this like mini-golfing, ice cream shops, horseback riding, fishing, etc. You DO need to make sure you check the expiration dates, however, to ensure that you will be able to use your Groupon deal during your trip. On our last trip we found gorgeous little hotels directly on the beach for $60 a night including breakfast!
We also saved more than 50% on many of the attractions that we were already going to go to! I recommend checking it every two to three days for any new deals that may have been posted. Also consider purchasing an Entertainment Book for the area you will be visiting! They offer great discounts on all sorts of attractions, local services, food and more! Living Social is another site that offers many daily deals!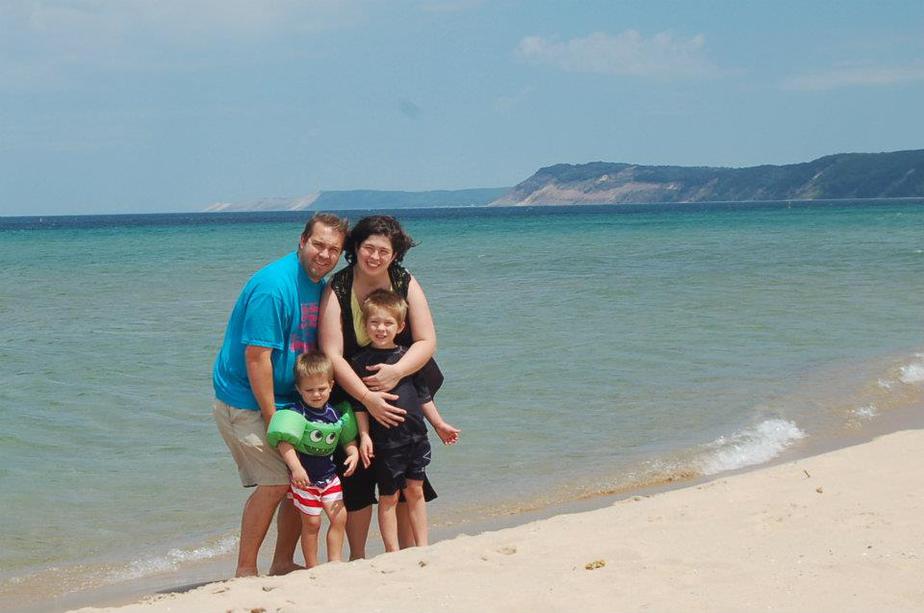 Michigan
3. Put cash in envelopes. 
If we are taking a big road trip we have found it very encouraging to break our costs down into categories by day and put cash in each envelope. For example we will be driving to Disney this summer so our "envelope system" has one envelope for all of our gas costs, one envelope for each day we will be gone for a food budget, and one envelope for souvenir budgets for each family member. Sometime it's easier to look at when you've saved all your gas money and 4 days of food than a set amount of dollars.
4. Open a separate checking or savings account at a new bank. 
We opened a new account online which literally just took a few seconds and I'm able to easily transfer money into the account year-round. There are no fees and I can do everything from my computer. Our rule is that no money can come out of that account unless we are using it for vacation costs. I've surprised myself over the years how much I've been able to sneak into that account for our trips. Although I only have one account there I make an Excel spreadsheet and can keep track of savings for multiple trips if needed.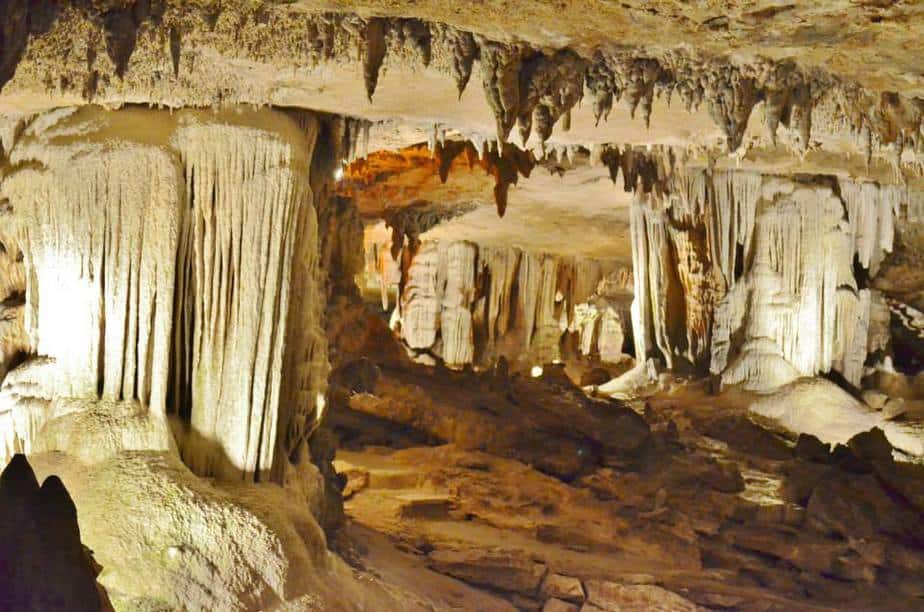 Missouri
5. Figure out where you're willing to scrimp in order to splurge. 
For my family, we're willing to stay at a cheaper hotel because we like to be out doing adventurous things and really are only at our hotel just to sleep at night. Consider perhaps renting somewhere that has a kitchen and bring groceries to cook meals instead of going out to eat every meal. There are a LOT of ways you can shift your budget around to really have a great time on your vacation. Don't forget to look for the free/cheap activities like nature parks, waterfalls, and even some zoos! But since you may only visit your location once be willing to spend the money on what you really want to do and would regret passing up. (for example we always visit Ripley's Believe it or Not and cave systems no matter where we travel!)
6. Pack your own snacks and drinks. 
This is can be done easiest if you are driving but I always pack our car FULL of juice pouches, water  bottles, granola bars and snacks underneath our seats so that we have access to food and drink without needing to stop and purchase quite as much. The great thing about this is that you can buy one case of drinks or snacks at each grocery trip you take long before your vacation – you won't even notice the cost! (Just check expiration dates! – I'm already doing this with baby food for our summer trips!) You can get at least one or two days out of meals by packing peanut butter & jelly sandwiches, pop tarts, apples & carrots, etc. Many times we'll also buy $5 footlong subs at Subway, and have our own drinks and snacks in the car which really cut costs on the road. Check local restaurants for kids eat free nights too! Also consider staying places that have a kitchenette to eat in at.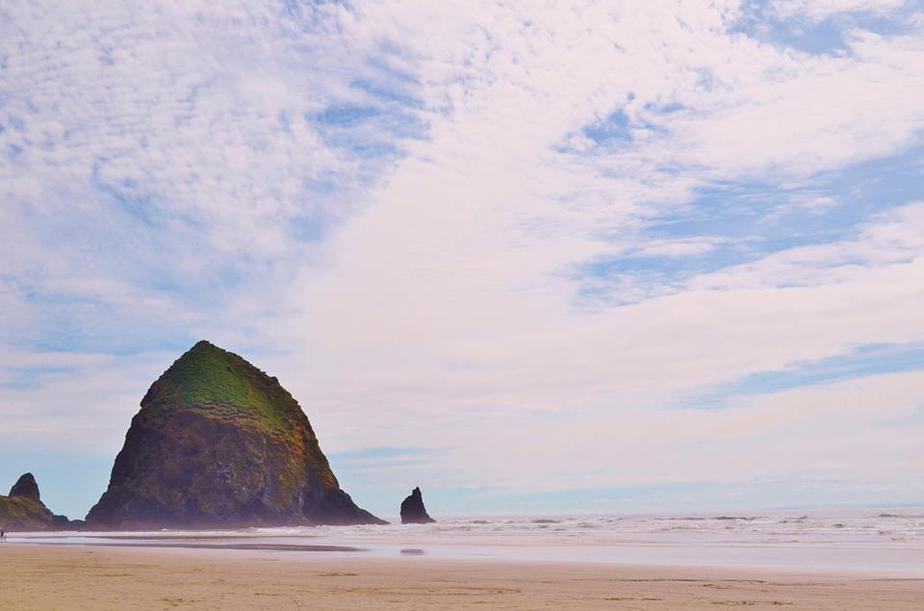 Canon Beach, Oregon
7. Take advantage of credit card rewards. 
This is another HUGE area for us for savings. My husband and I each have a credit card that we've had for over 10 years and pay all of our bills with. One for Southwest Airlines  and one for Choice Privileges (a hotel chain with brands like Cambria Suites, Clarion, Econolodge, Ascend, Sleep Inn, Comfort Suites & more). After 5 years of paying bills we can set off quite a bit of money on hotels and airline tickets as needed. The rewards are great for both of them and we've already gotten about 15 free hotel nights! If you need to rent a car we usually use Budget Car Rental but definitely shop around for the best price!
8. Consider alternative overnight options. 
If you don't have enough reward points to get free hotel nights you can check Hotels.com to see prices and reviews of local hotels in the area. Another unique way we have saved a LOT of money is by using AirBnB.com. (use this link to get $25 OFF your first stay!) Look and see what is available in the area you will be going. Sometimes you can sleep in someone's basement, rent their house while they're out of vacation, stay in their garden cottage, stay on a sheep farm or even in a treehouse! It's an incredible way to (sometimes) meet new people, or score deep savings on a private place to stay, and explore new locations. If you're traveling alone you can also look into hostels, and there is always the option of camping too! Priceline.com also has a "name your own price" option you might score with for hotels – especially handy if you are booking a hotel while you're on the road. If you're hitting the road like we do see if you know anyone who lives within an hour of your route like family or friends that you can stay with for one night.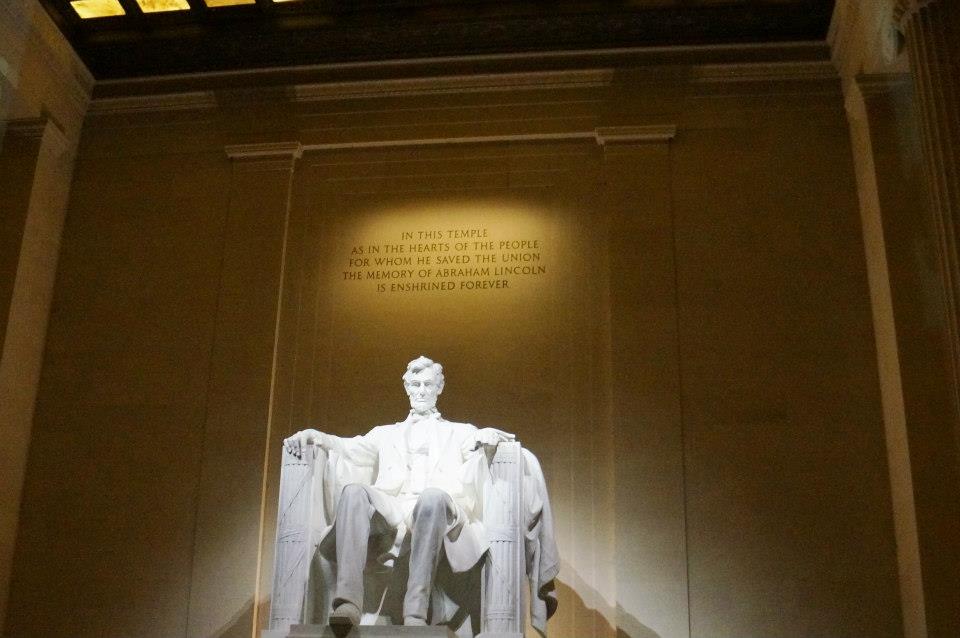 9. ALWAYS ask about discounts. 
Always ask about discounts for military, teachers, AAA, seniors, etc. If you're planning on going to a zoo, science museum or aquarium it may actually be cheaper for you to purchase an annual pass to your local attraction if they have reciprocal discounts nationally.
10. Consider investing in a good camera and pre-budgeting for photo books. 
One of the best "tax return investments" we ever made was our first Nikon DSLR Camera (I am currently using a D3200). Because we have such a nice camera we don't pay for expensive photos at any of the attractions we visit. I can also wait for a good sale to print my photo books and artwork. (I recommend Shutterfly) We make a stunning custom photo book for every big anniversary/family trip we go on!
Here's a video chat with TONS of specific ways we pre-plan and save for vacation: